It doesn't take a lot of money to transform your bathroom into something that looks like it came out from the pages of a magazine, all you need is come creativity and imagination to make it work. One simple way you can do so is by using the right colours and we have some great ideas that'll make your bathroom look expensive without breaking the bank.
1. All White
You can't go wrong with this classic colour that will look stylish with any decor you choose. It gives it a neat and put-together look, like something a professional has done. You can add little pops of colour to make the white stand out more.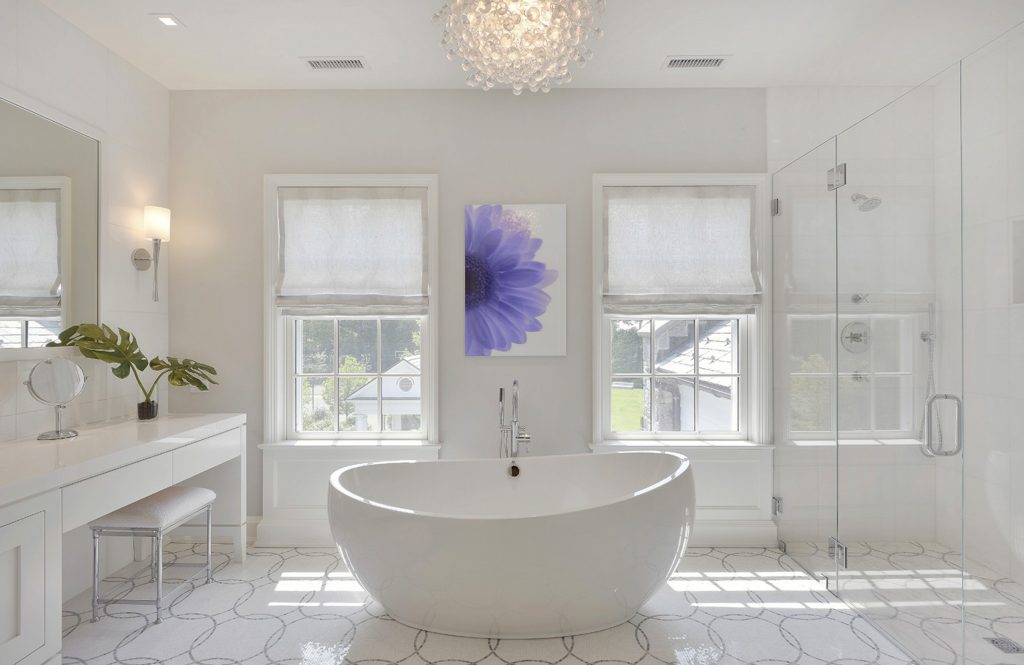 2. Baby Blue
Another monochromatic palette that will jazz up your bathroom considerably is baby blue which looks fresh and chic at the same time. With a few little additions to the baby blue decor you will find that your bathroom looking luxurious.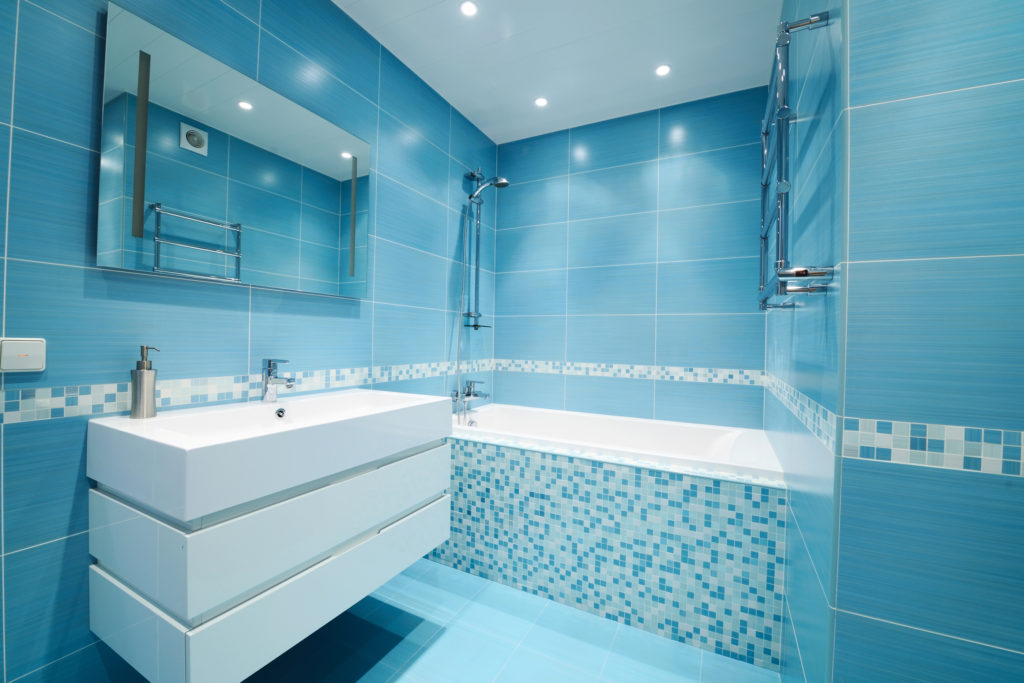 3. Jewel Green
Don't be afraid of going for bold colours like this lovely green that makes your bathroom look gorgeous. Pair it with some golden accents to make it look even more glamorous and refined.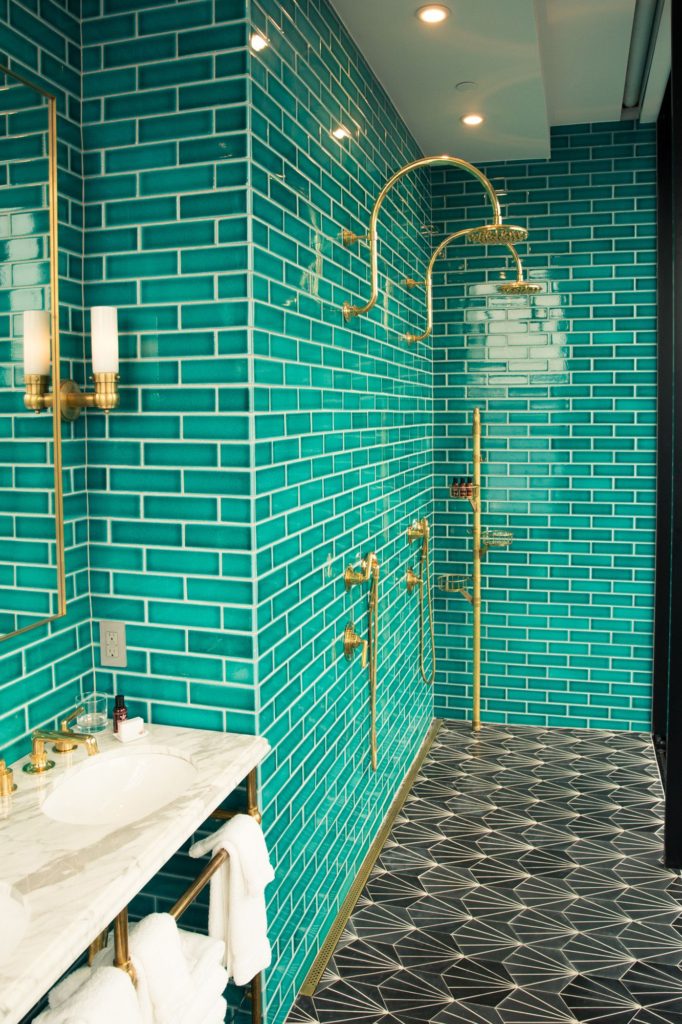 4. Pretty Pink
If you really want to make a statement in your bathroom you can consider this vivid pink hue that is translated on the walls as some charming patterned wallpaper that looks fun yet trendy. Keep the rest of the features simple to let the wallpaper take the spotlight but you can add a few metallic features for that ultra luxe style that you're looking for.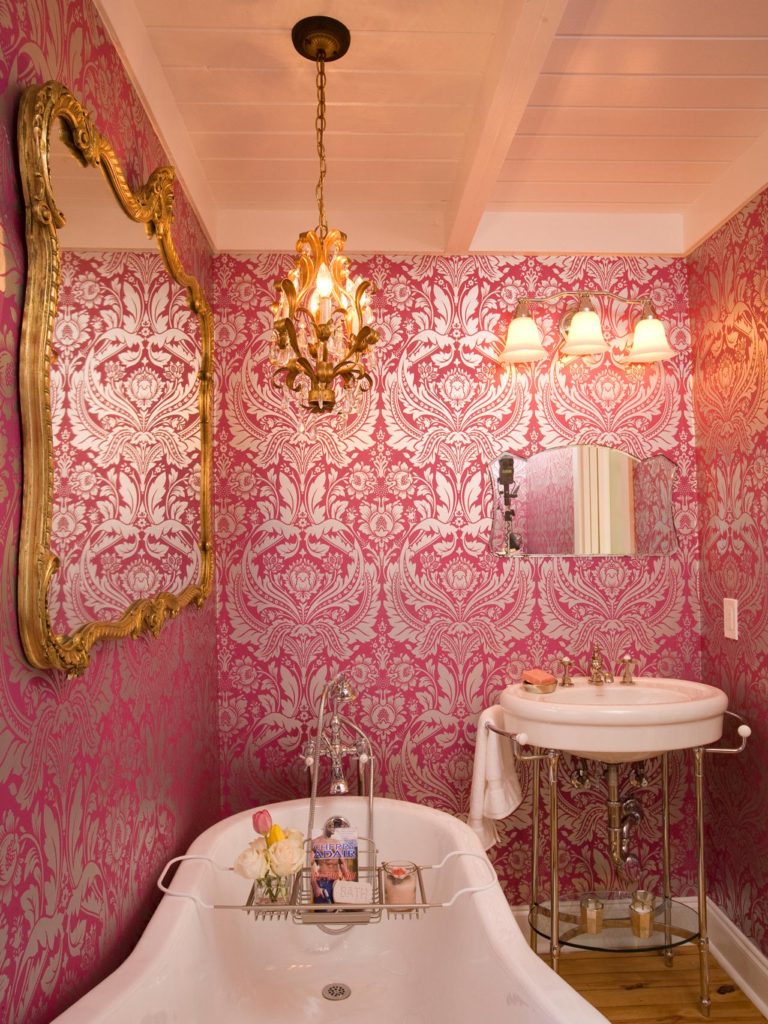 5. Navy Blue
Navy blue may be a more masculine shade but this bathroom is suitable for all genders as it looks really classic and timeless. Splashes of white and silver complement the dark tones perfectly and blends well to give the bathroom an air of refined elegance.