People often neglect their bathrooms, mistakenly thinking that they don't really need to do much as they are not spending much time inside. After all, you're usually in there for an hour, tops (and that's if you're having a really long bath). That said, we beg to differ because by just making a few improvements in your bathroom can make a big difference in the feel of your home and amp up the luxe factor.
In fact, after the kitchen, the bathroom is also one of the most important spaces that can determine the resale value of the house. That's why the bathroom should always be a priority when you want to revamp your home. But we know that choosing a spanking new look for a calming and relaxing bathroom can be rather overwhelming, which is why we're here to help.
We've consulted an expert in the industry, Mali Mali Home, who is a leading bathroom specialist and they shared with us tips on creating the perfect bathroom design. They're known for their picture-perfect bathrooms similar to the ones that you find in luxury hotels so if you want to recreate that feel in your home, read on to find out more. Before you know it, your once-boring bathroom will be transformed into a thing of beauty and a joy forever.
1. Planning Your Layout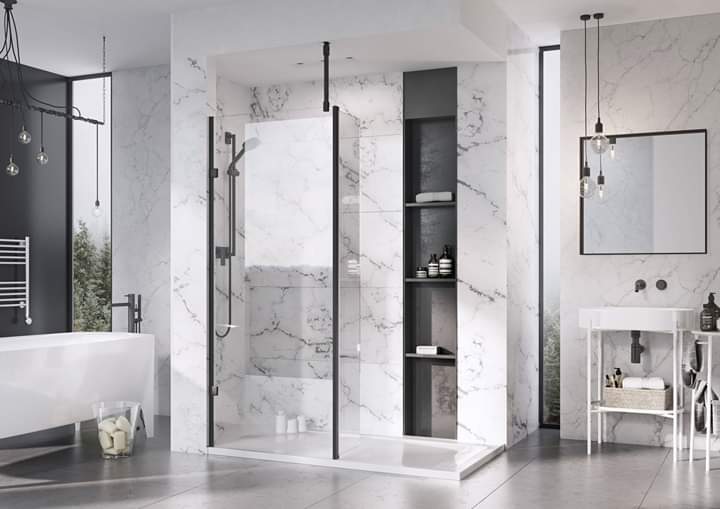 Before you start, it is very important to have a plan. You need to plan carefully from the very beginning as this can prevent any costly mistakes or changes when the remodelling starts in earnest. Work out what are your key priorities in the bathroom so that you can accommodate them in the layout. Survey the current layout and if it works for you, keep it because moving around water pipes can be expensive. But if you really want to make a change to the layout, consider rehanging doors or changing them into sliding ones to gain that extra bit of space.
Otherwise, to get a refreshing update, you might want to think about upgrading the fixtures and accessories. Finally, think long-term and be practical because you might think you do not need a bathroom cabinet now, but it could save more money and space when your family grows bigger.
2. Installing a Shower System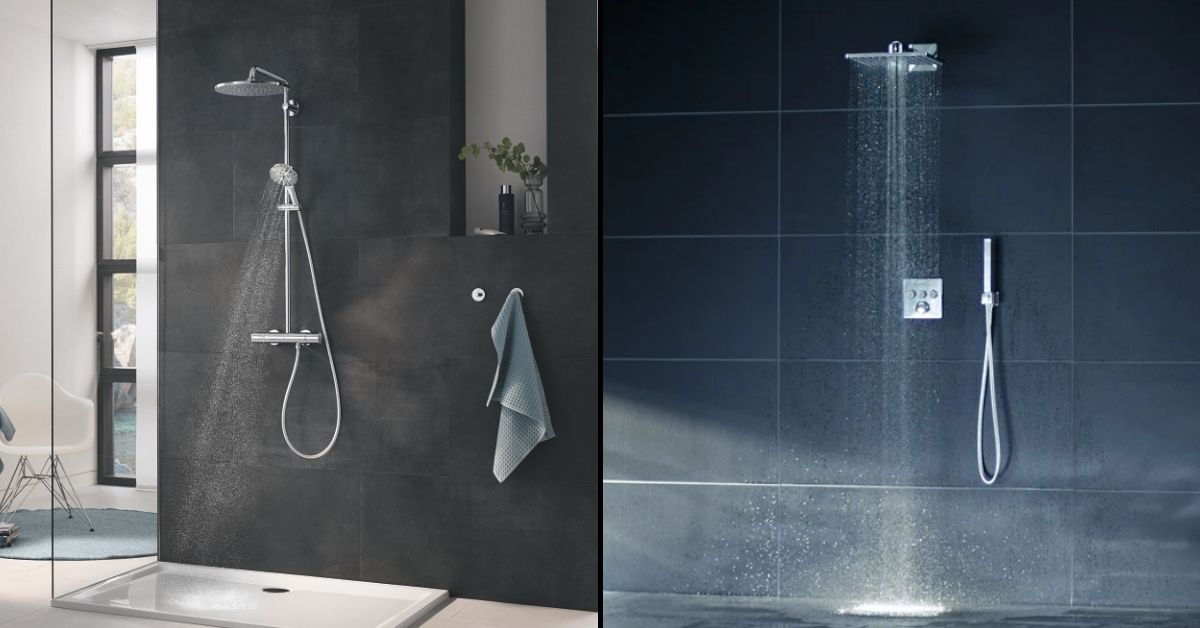 Next, you need to start thinking about the shower system. Concealed or exposed? Don't be confused because we're breaking it down for you:
Concealed Shower System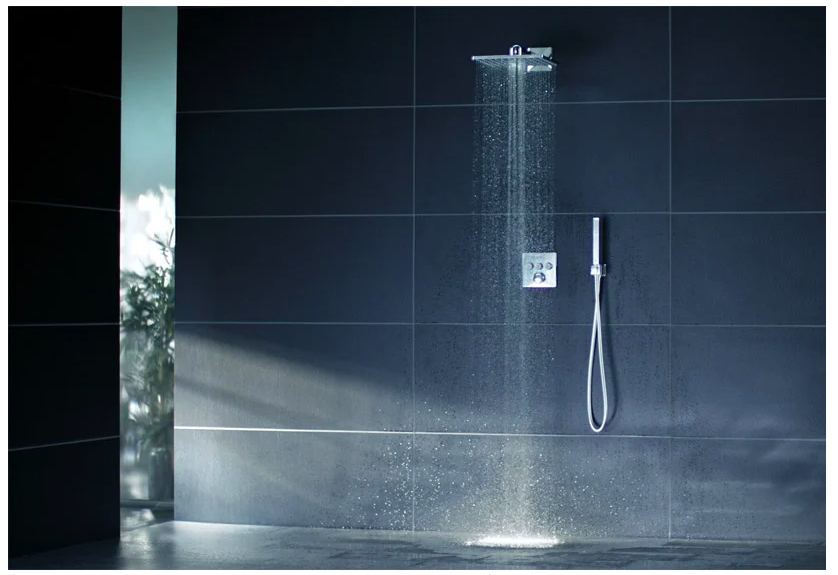 A concealed shower system means that the pipework will be hidden away in the floor, walls and ceiling, leaving only the taps and water temperature adjustment knobs visible. Plus, they're easier to clean too. You should choose this if you have limited space in your bathroom and are looking for a more minimalistic vibe.
The concealed shower system is more aesthetically pleasing and will work well with any modern bathroom. Because it's concealed, you have the flexibility of placing the valves at another wall while the shower kit can be placed opposite. But it can be more expensive and you have to make sure that behind your tiling, there is a recess big enough to fit the pipework.
Exposed Shower System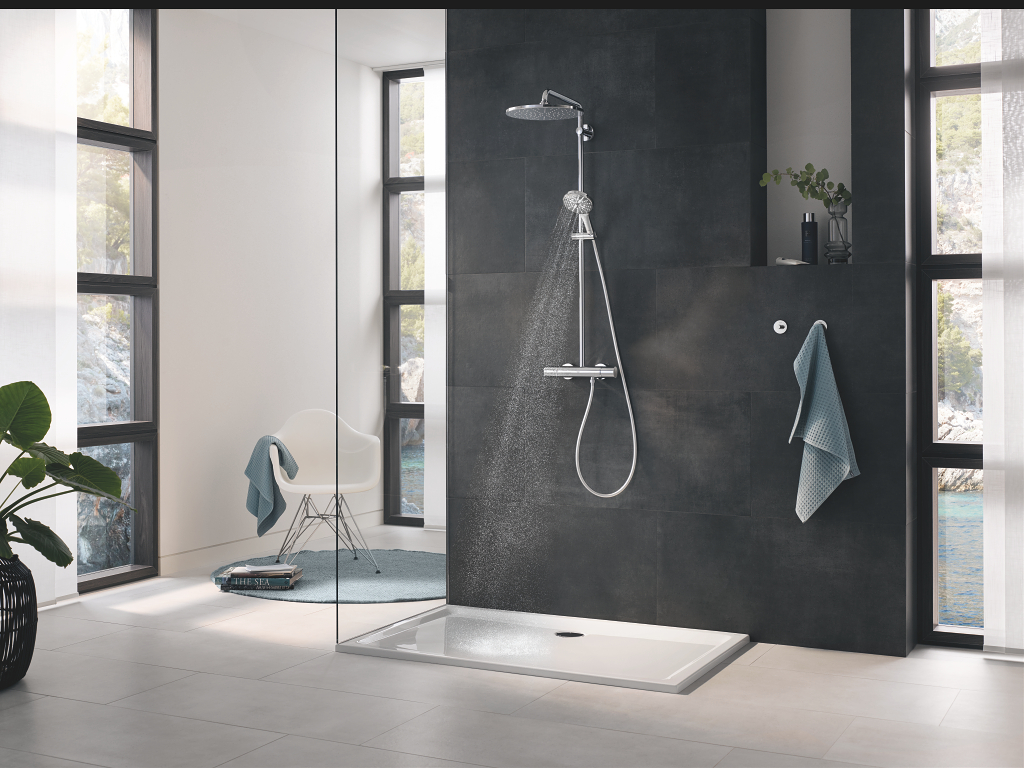 Meanwhile, an exposed shower system will show a horizontal bar sitting outside the wall with all of its working parts within. As for the exposed shower system, they offer a range of really diverse designs but take up a bit more space. However, they are cheaper and easier to install with little disruption to your bathroom tiles and walls so you don't have to worry about damaging your bathroom. It's a good choice if you have a solid brick wall and takes less time to install.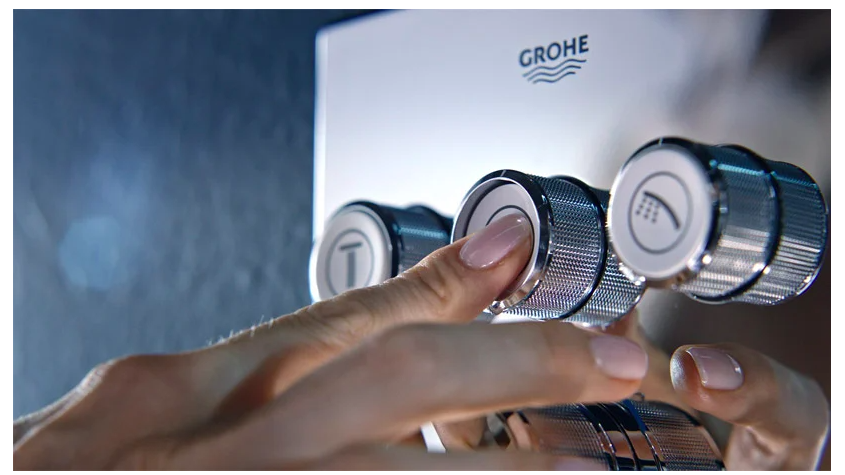 Both work great, depending on your needs and budget.  It all depends on your vision of the perfect bathroom. In fact, if you're looking for an innovative and powerful shower system that understands your needs, the GROHE SmartControl is one of the best choices out there. Taking a shower with one of these systems is a total experience, thanks to its sleek controls that allow you to customise the volume and temperature.
In addition, you can even pause the water and store your preference for your next shower. There are five different SmartControl systems to choose from so you're bound to find one that is ideal for you. GROHE has been satisfying customers' shower needs for many decades and has won over 240 awards for design and innovation in the past 10 years.
3. Enclosed Shower Area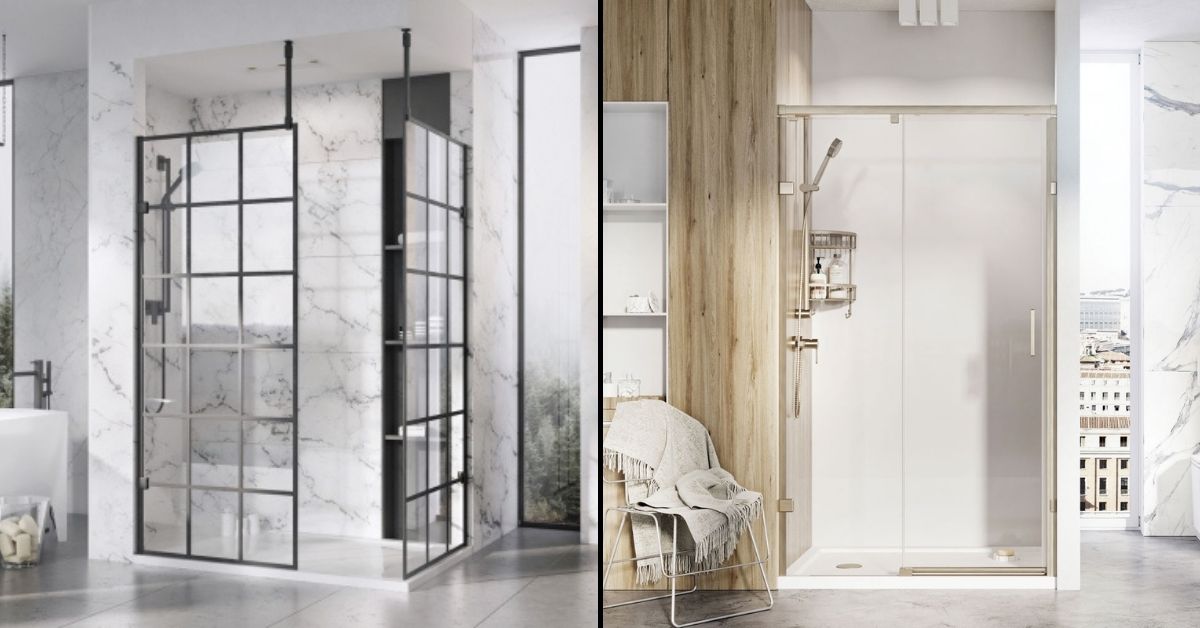 Showers have come a long way since its inception and you can now opt for a more hotel-like environment in your home. Since this is a shower area that you will be using for years to come, it's important to choose wisely. If you want to enjoy that high-end spa feeling in your home, having an enclosed shower is one of the best ways to do so. It offers a more private bathing experience while still looking stylish.
The shower walls can also be customised to be fully or semi-transparent or even etched for more privacy. In addition, it's practical as well as there's more space inside for toiletries and you don't have to worry about getting the bathroom floor wet after a shower as it's contained in the shower area.
However, if you don't want so many barriers, an open shower area is very visually appealing as well. They work well for bathrooms of all sizes and open up the space, making a tiny bathroom look more spacious. You also save time on cleaning, since there's less glass to clean.
Still unsure? You can browse Roman Showers for options as they have tons of choices for your ranging from sliding doors to pivot doors and bi-fold doors to quadrants. Add a touch of luxury in your bathroom with Roman Shower that looks elegant and effortlessly chic. They have been producing diverse, quality and exquisitely crafted shower solutions for over 30 years so you'll definitely find something that suits your bathroom.
4. Choosing the Right Sink and Compatible Vanity Area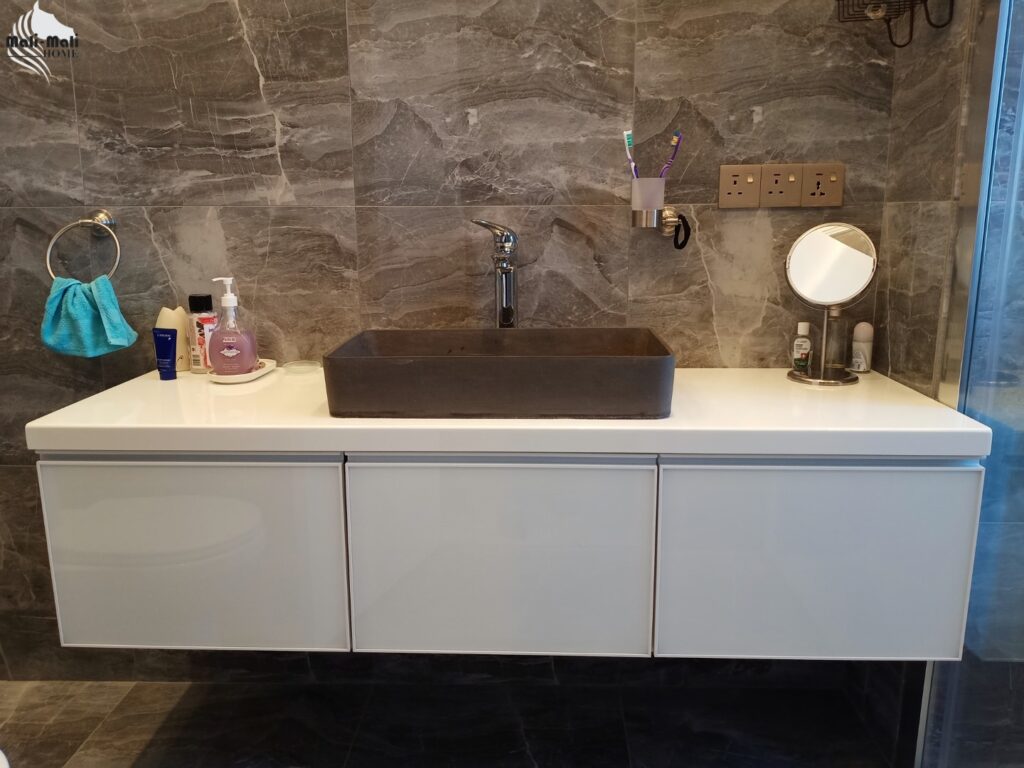 Sure, your bathroom may already come with its own sink but sometimes, that's just not going to cut it. Especially if you want to rejuvenate the space and make it into a luxury hotel-like bathroom. It can really make a difference to your bathroom so you'd want to choose the right one.
Nowadays, bathroom sinks come in all shapes and sizes so you're really spoilt for choice. Try to find one that fits with the style of your bathroom and get an accompanying vanity area but make sure that it's practical for everyday use too. Consider the size and shape to see whether it is deep and long enough as you don't want the water to keep splashing out. The vanity area should be multipurpose so you can place your toiletries and makeup on top as you're getting ready for the day.
5. Creating Bathroom Storage Space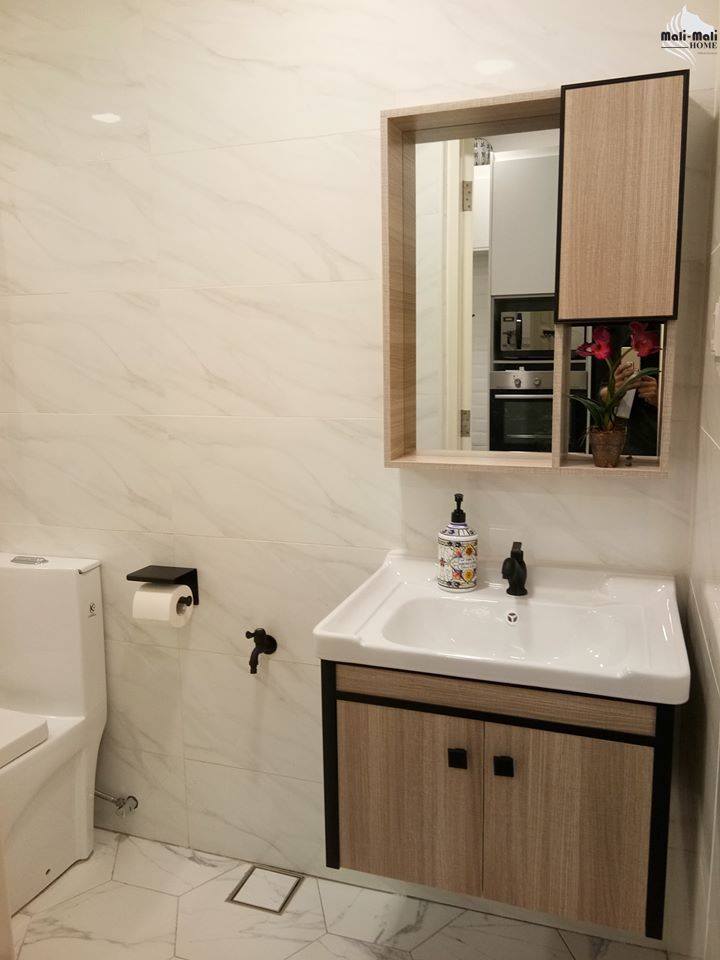 Last but not least is the key to creating a successful bathroom—storage space. As much as you want to create a minimalist feel, it's important to be realistic too. Those bottles of shampoo and body wash aren't going anywhere and they never display well. Putting them on the shower floor doesn't work either. Instead, you need to ensure that you have adequate bathroom cabinets (not just a small glass shelf) to keep your toiletries looking neat and you might want to think about having them custom made as they're definitely worth the investment.
About Mali Mali Home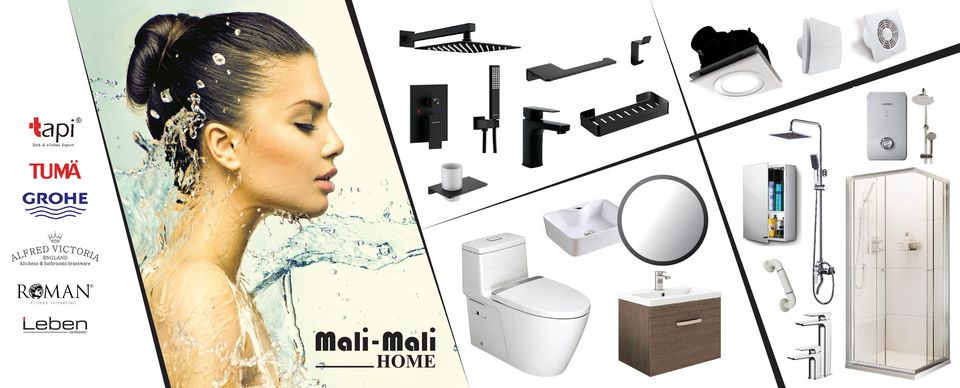 So, it looks like you're pretty well-prepared to start on revamping your bathroom already! Armed with this information and with the help of Mali Mali Home, this home makeover project will definitely be a breeze. They're a dedicated bathroom specialist and home improvement expert that has transformed many beautiful spaces. They provide professional consultation that is tailored to the clients' needs and always strive to find the best solution that matches what the clients are looking for. They're also one of the leading distributors of exclusive products such as GROHE and Roman Shower.
 You can enquire about their service or connect to them here.
With extensive experience and in-depth product knowledge, Mali Mali Home understands customers' needs and provides solutions that satisfy customers—helping them save time and money when it comes to bathroom renovations. Plus, you don't have to worry that you will be getting subpar items because they only deal in quality products and provide value-added after-sales service.
For more information, reach out to Mali Mali Home's Facebook page to view their awesome projects.