Scandinavian style puts its focus on simplicity, functionality and instill a sense of minimalism in its decor which makes it great for decorating your bathroom.  These examples of the Scandinavian style bathrooms will definitely make you want to spend more time in your bathroom!
1. Urban Modern Bathroom
This superbly decorated bathroom looks really pleasing to the eye thanks to its clean use of a neutral colour scheme and sleek, modern furnishings. The centrepiece of the bathroom has got to be its softly curved bathtub which looks really inviting.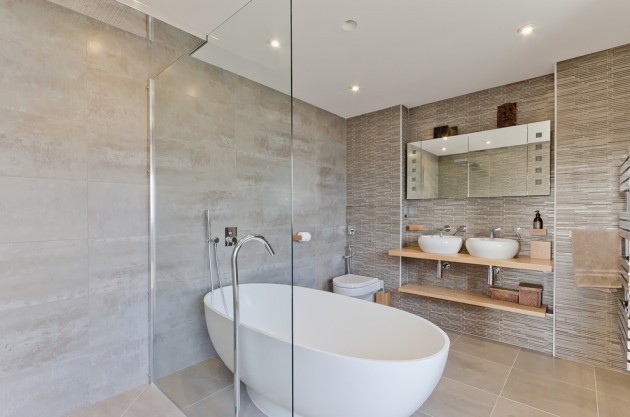 2. Airy Bathroom
In this bright and minimalist bathroom, the decor is kept from looking too boring with the brushed gold pendant lamp and wooden elements. The dark gray penny tiled floor is a nice finishing touch.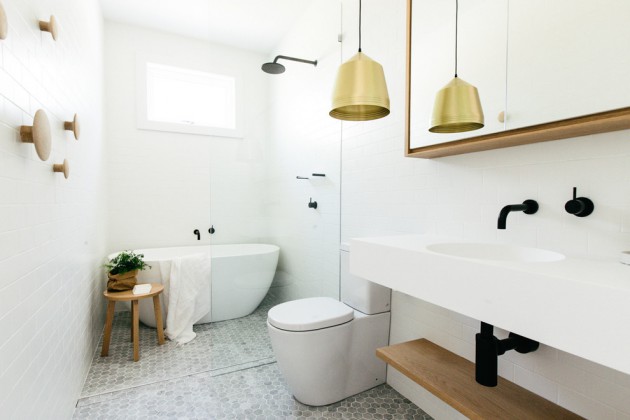 3. Funky Bathroom
You are sorely mistaken if you think that Scandinavian style bathroom is boring and bland. But in this spacious bathroom, the oversized hanging lights makes the room look really quirky as well as breaking the monotony of the space.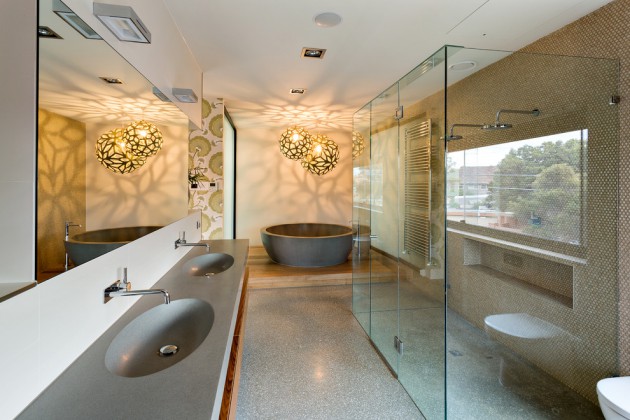 4. Classic Scandinavian Bathroom
This bathroom is a classic example of a timeless and stylish bathroom with its cool and clean decor that still manages to make it look cosy. The wooden elements in the bathroom warm up the decor really well.
5. A Pop of Colour
Scandinavian style popularly uses neutral colours in its design and this all white bathroom is a chic example of it. However, things are kept from being too monotonous with the black faucets and a splash of colour in the form of the sunny yellow stool.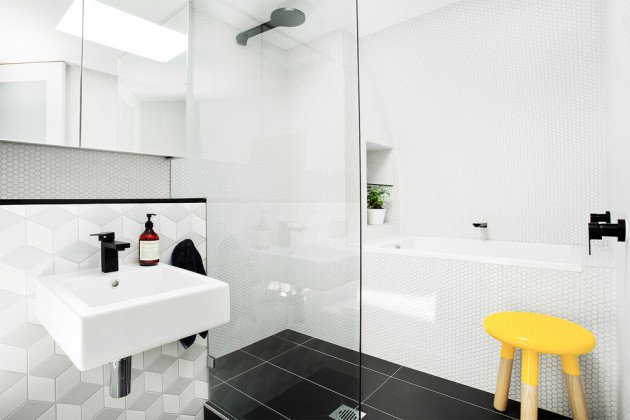 6. Cool Gray Bathroom
Gray is the perfect combination of black and white which produces this calming shade that is simply versatile. This bathroom is decked out in various shades of gray with an interesting pattern on the tiled floor.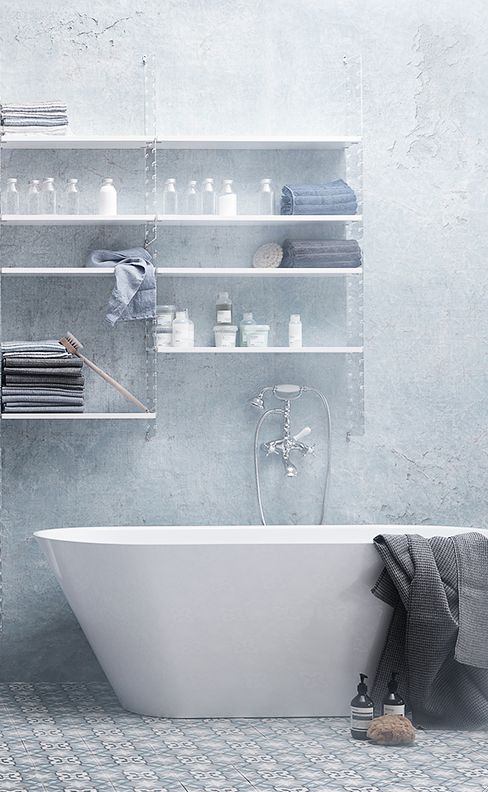 7. Dark Bathroom
As a change from the usually lightly coloured neutrals, this Scandinavian styled bathroom chooses to use dark charcoal gray as its main colour. The white bathtub and matching sink keeps from being too dark.
8. Subway Tiled Bathroom
Using subway tiles in the bathroom is a classic style that will always look stylish. Keep the rest of the decor minimal and uncluttered with a contrasting black floor to keep things interesting.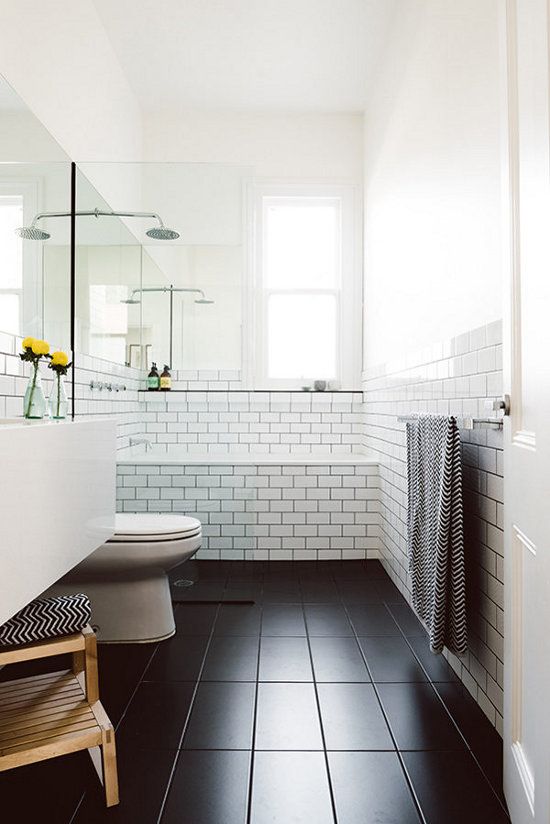 9. Vintage Scandinavian Bathroom
Although most Nordic styles puts their focus on modern designs, change things up by adding a few vintage elements in your bathroom to make it look more unique. The heavy mirror and gilded flowerpot goes really well with the design.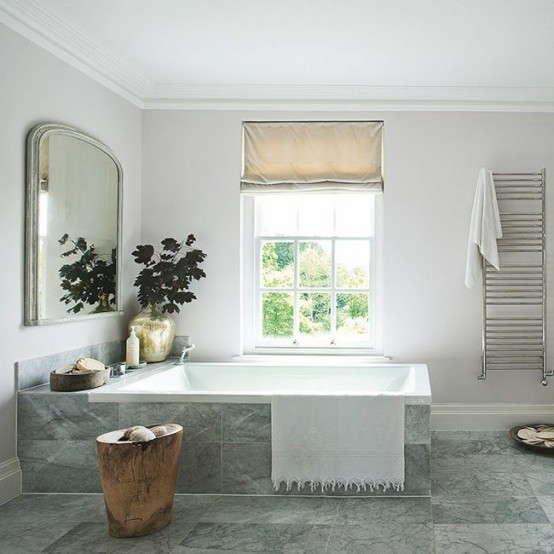 Interested to get more ideas on your bathroom besides Scandinavian style bathrooms? Check out our bathroom ideas here.