Nature always has awesome inspiration for designers and this time, we have a batch of fun animal inspired furniture that you can incorporate in your home. All of these are super cute and will make a great addition in your home so go ahead and get some ideas here.
1. Owl Room Divider
Owls are super cute creatures that have been gaining popularity all these while which makes this room divider an awesome work of art. It can be used as a type of decoration or to draw the lines between spaces.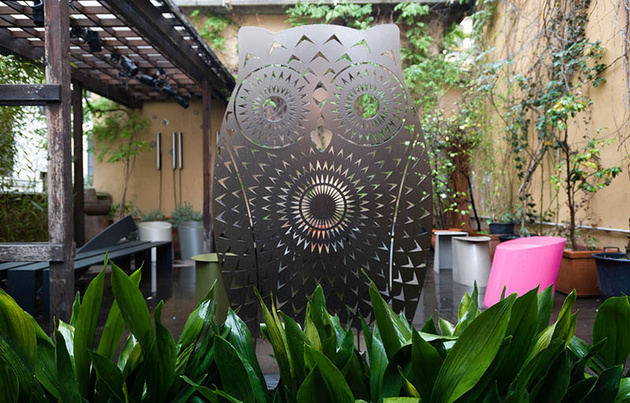 2. Cow Shelf
Here's a totally fun and unique idea for a shelving unit in your home! Instead of going the traditional route and getting some boring geometrical design, this cute cow shelf made of some light wood holds your cutlery nicely while providing a convenient, hinged board for you to do some chopping.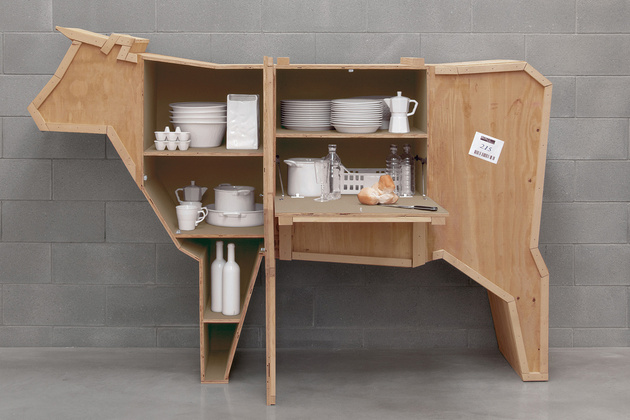 3. Monkey Table
Nothing is better than incorporating this primate table in your home that is perfectly sized to be a quirky coffee or side table. It livens up the area and the table made of concrete resin will definitely make a great conversation piece as well.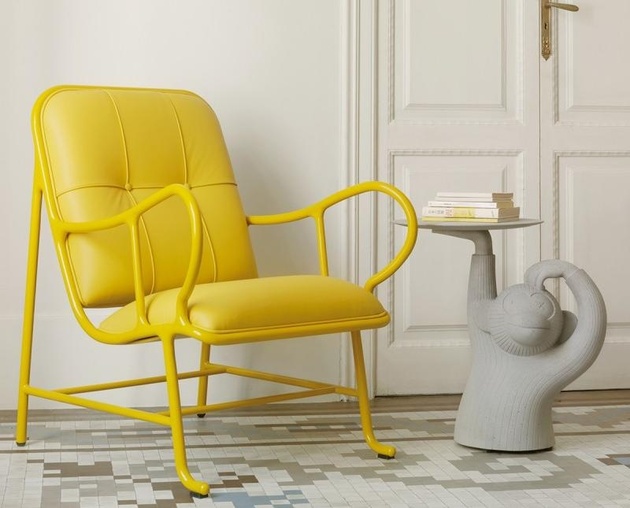 4. Doggy Cabinet
This cabinet painted with a soulful-looking dog might be just what you need to jazz up your home's furniture as it certainly looks unique. Be prepared to wow your guests with this awesome piece of furnishing that looks roomy enough to store anything you need at home.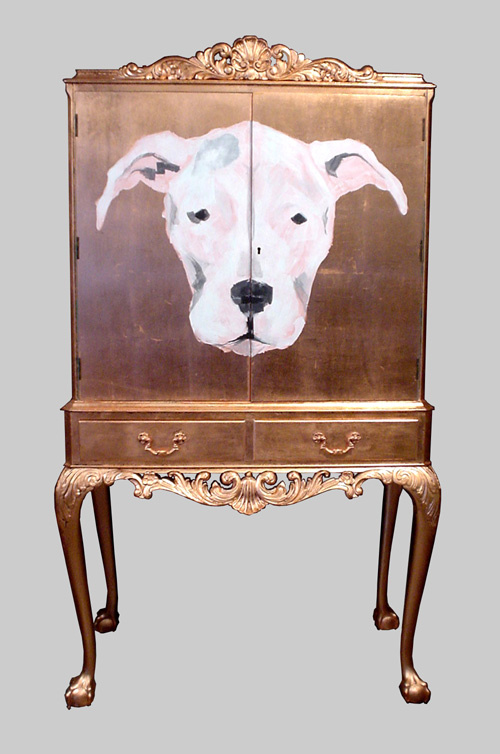 5. Dog Bench
Want to show your love for pooches in your home? Then get some cute basset hound benches for some totally adorable seating options that are comfy yet aesthetically pleasing as well. If you want to make it look even more charming, a wooden bowl placed near the benches' heads will make it seem more realistic too.