One of the realities of city life is that space increasingly comes at a premium. It's easy to over-decorate and end up making your apartment feel messy and cramped. But it's also very easy to optimise your space or create the illusion of space with these simple tips.
1. Paint Your Walls with Brighter Colours
Dark colours on the walls or the floor makes the space feel smaller and limiting. In contrast, brighter colours (white, light yellow / cream) can create a more open and welcoming atmosphere where your eyes want to look around.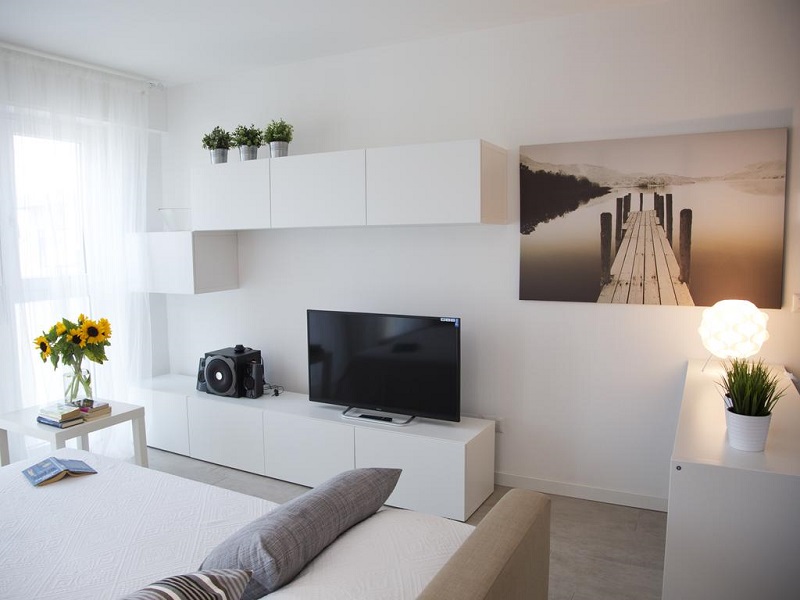 2. Strategic Use of Colour
Our eyes are attracted to bright colours. Especially when contrasted with lighter surroundings (see tip #1 above), colour furniture – placed strategically – can pull the eyes away from the edges of a room and make you forget how small it is.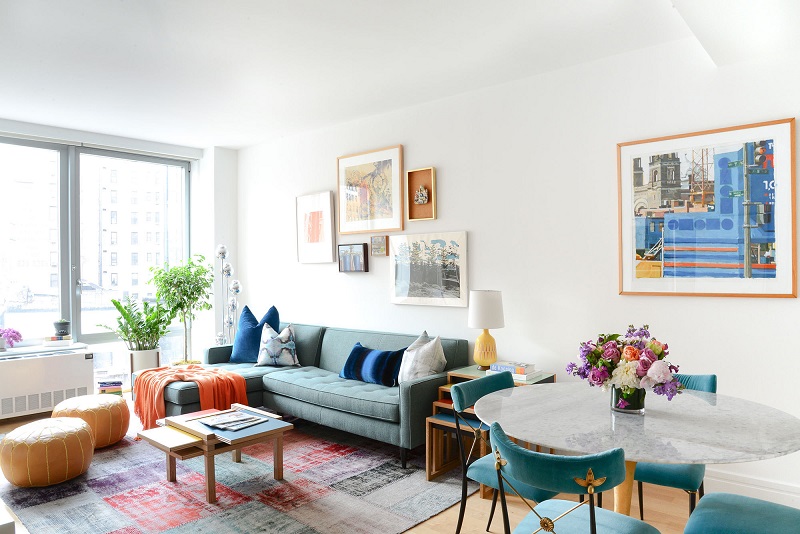 3. Pull Back Those Curtains
You know what would make a good decoration for your apartment? The outside world. Pull back those curtains and instantly add visual space for you and your guests. What if your window doesn't have a nice view? Use transparent curtains to brighten the room with some free sunlight!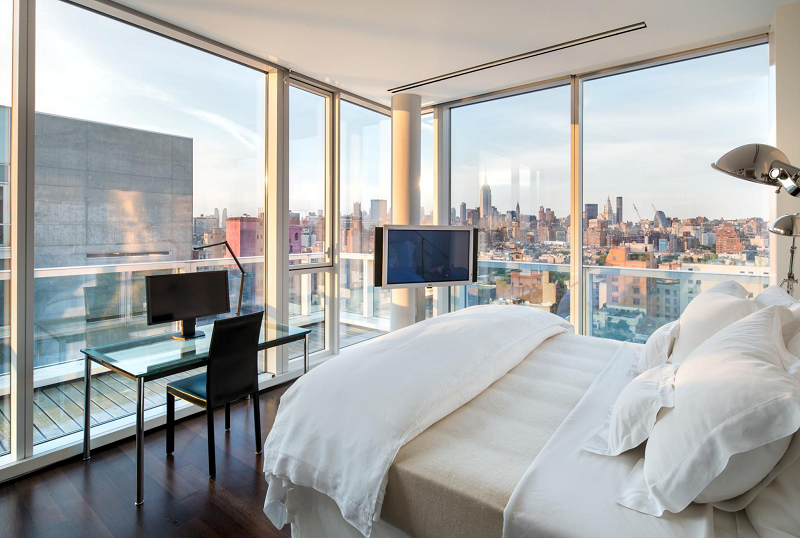 4. Stripes Make Surfaces Look Wider or Taller
It's common knowledge that wearing striped clothes can make you look taller or wider than you are. Why not apply that to your living space too? Vertical stripes on your wallpaper can draw the eyes upwards and make the room look taller. Similarly, a striped carpet that spans the width of the room will make the room seem wider than it actually is.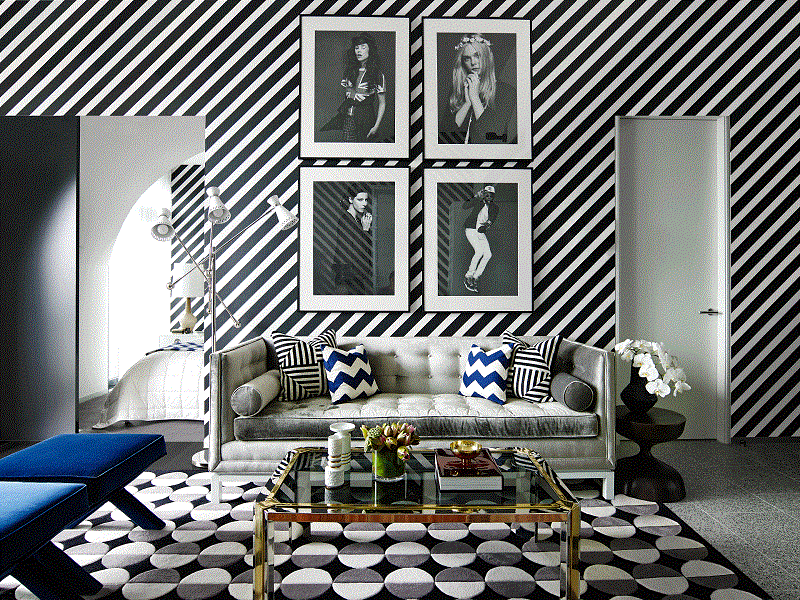 5. Mirrors, Mirrors, on the Walls
Mirrors are a great way to project illusionary space on a flat surface. Play around with different sizes of mirrors on different surfaces to get the effect that you like. Don't go overboard though; you don't want your guests walking into mirrors or getting lost in a mirror maze!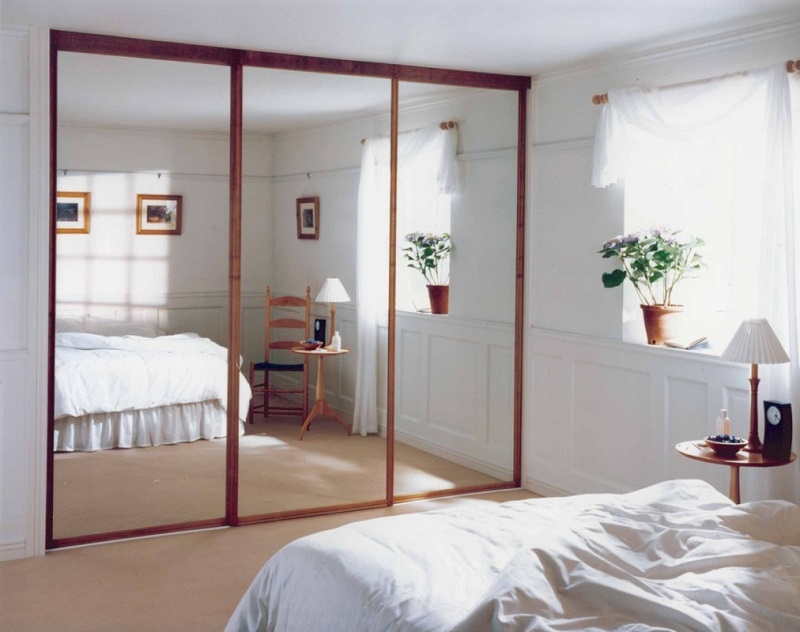 6. Make Use of Vertical Space
We tend to fill up our floor space with furniture and storage containers, but sadly underuse all that space we have on the walls. Instead of a large standing bookshelf, why not arrange your books in a single row of shelves? Have a lot of boxes? Store them in overhead shelves.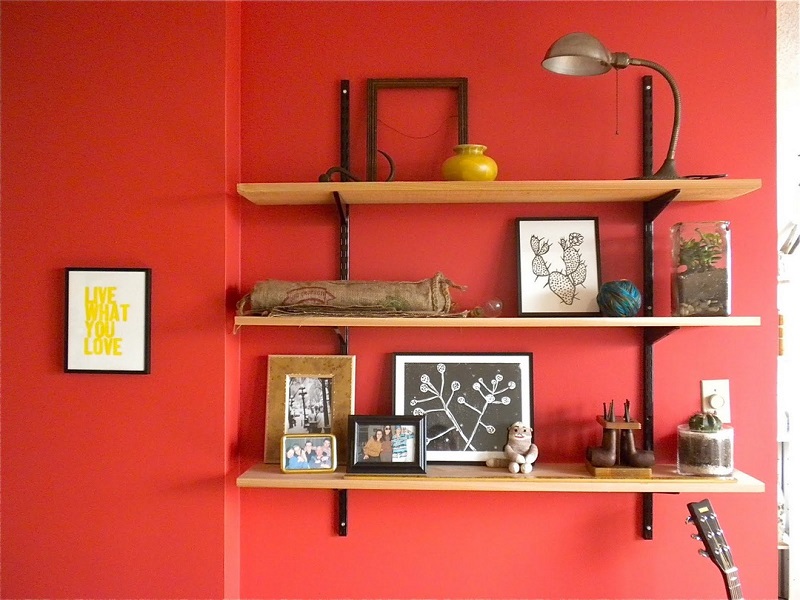 7. Avoid Chunky or Oversized Furniture
This may seem obvious, but large furniture take up space. It is very easy to find sofas and chairs for your apartment that have a slim profile while still being comfortable. This means more space for other things, and they make the room feel more spacious.