The kitchen is one of the places in your home that has arguably the most stuff, from pots and pans to ingredients and foodstuff which is why it should always be well-organised and neat. But this is easier said than done, because there are often so many small or miscellaneous items that are in a kitchen, it's easy to just place them willy-nilly. If you want a kitchen that is neat as a pin, then read on because we have some kitchen organisers that will make it look spick-and-span.
1. Open Shelves
Never neglect the wall as storage options when it comes to the kitchen. By using simple shelving like this, you can have so much space for your spices and dry food.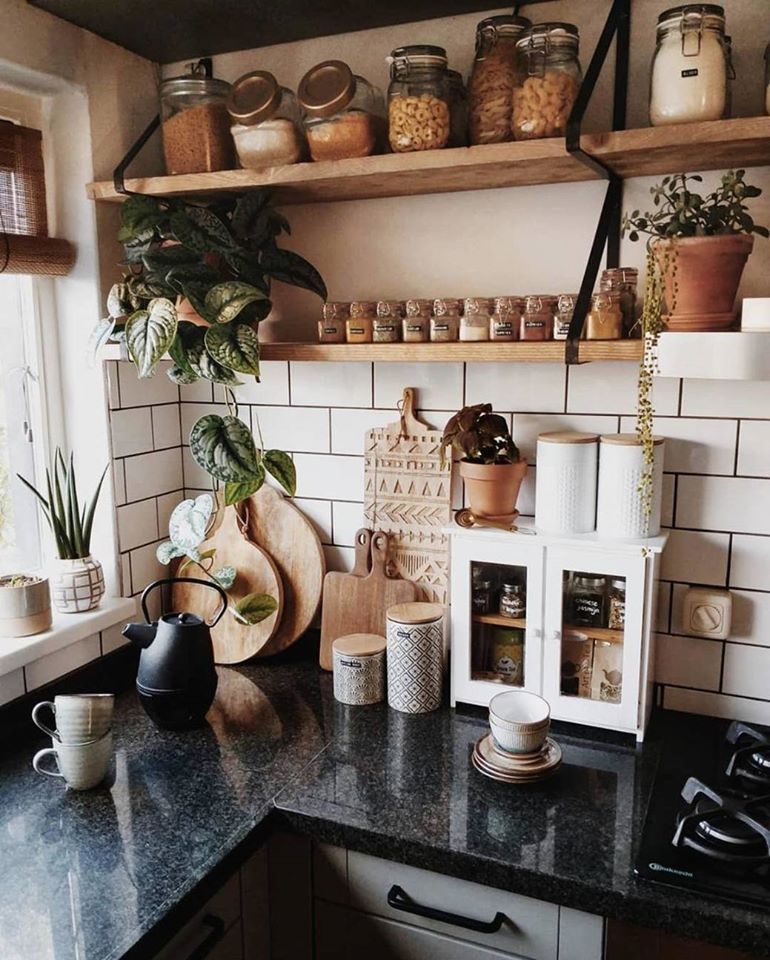 2. Mason Jars
Mason jars are incredible, they can be used for almost anything and look great at the same time. Use them for storing your powdered drinks or seasonings if you need an airtight container.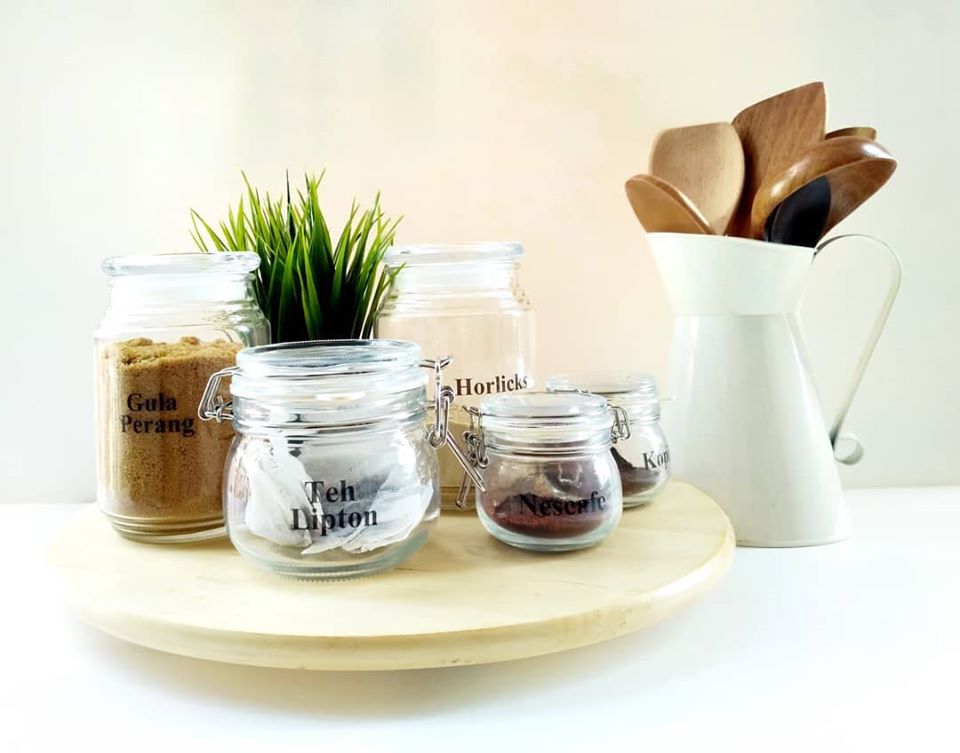 3. Glass Jars
Pretty glass jars like these come in all shapes and sizes, so get the one that fits your needs in the kitchen.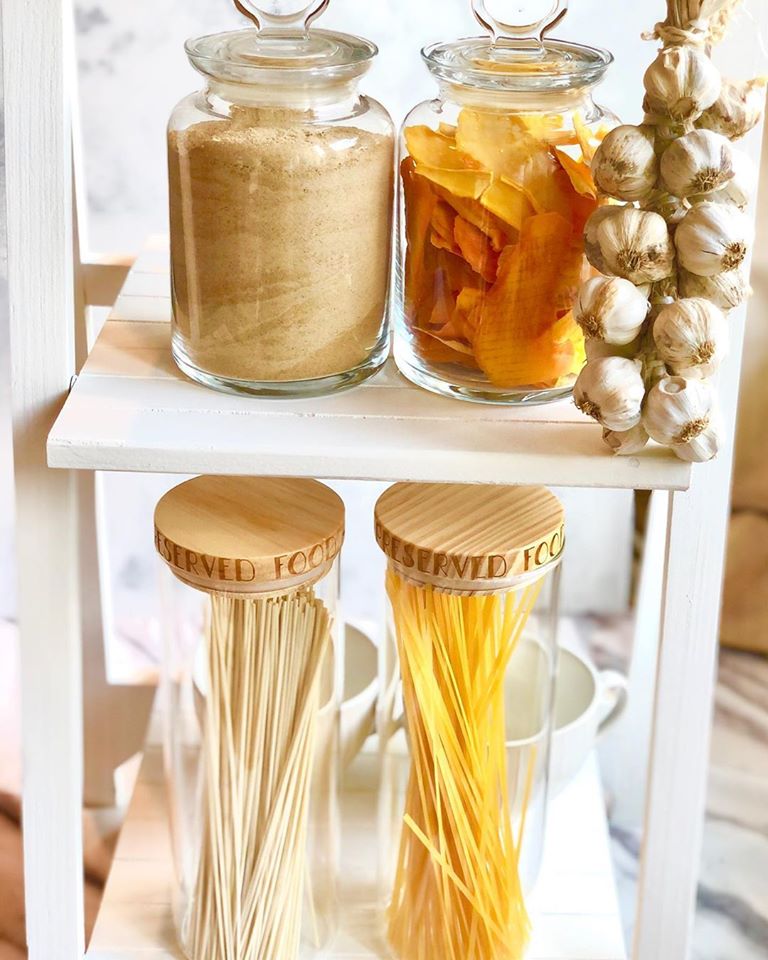 4. Burlap Bags
Burlap bags provide a kind of rustic charm to the kitchen and are an eco-friendly option for storing fresh fruits and vegetables.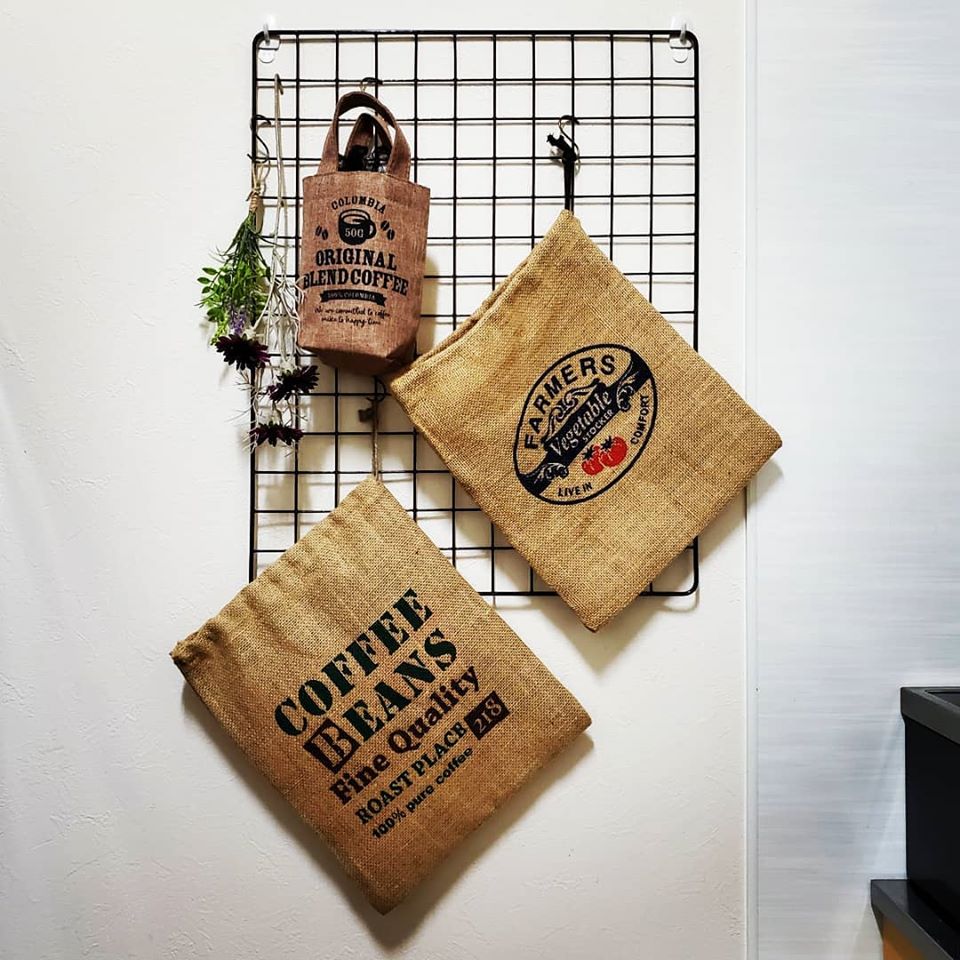 5. Wooden Drawers
Customise some drawers to keep fresh produce like this and make them into different sizes so you can keep more stuff.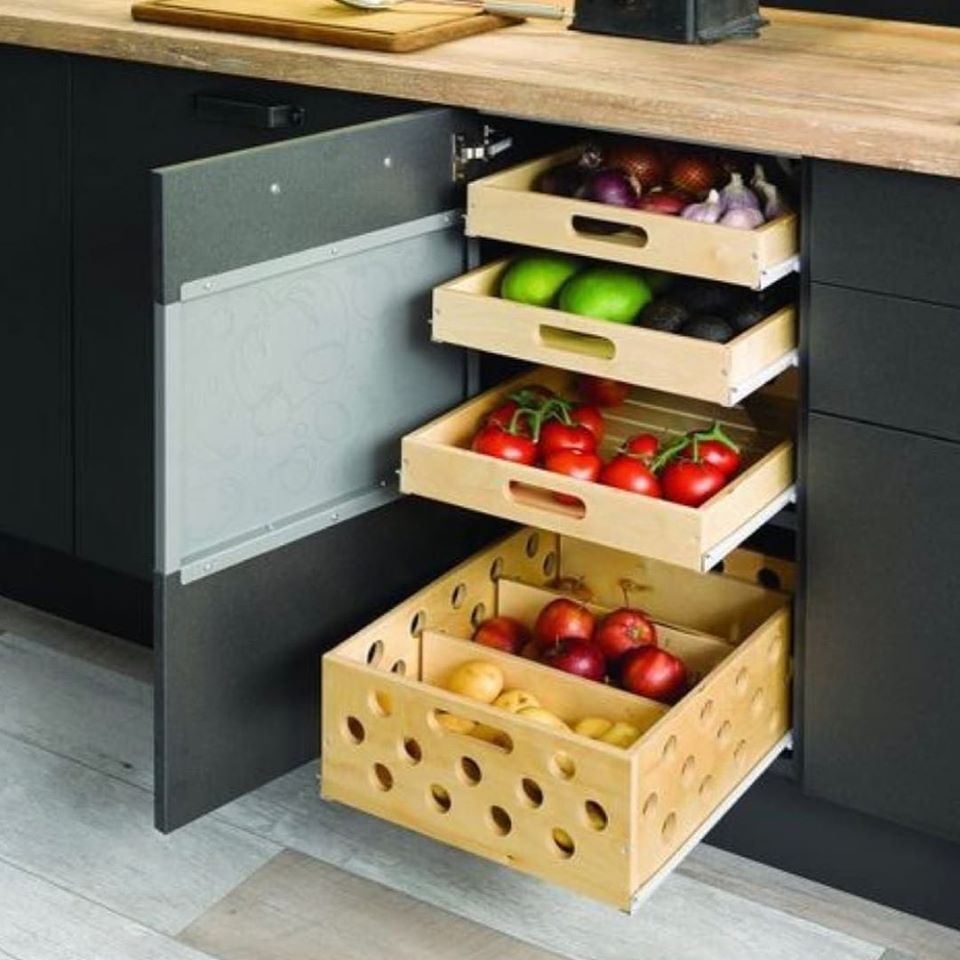 6. Compartmentalised Drawers
Cutleries are small items that can get messy if not placed in their proper places but if you have compartments like these, it'll be a piece of cake as your kitchen organisers.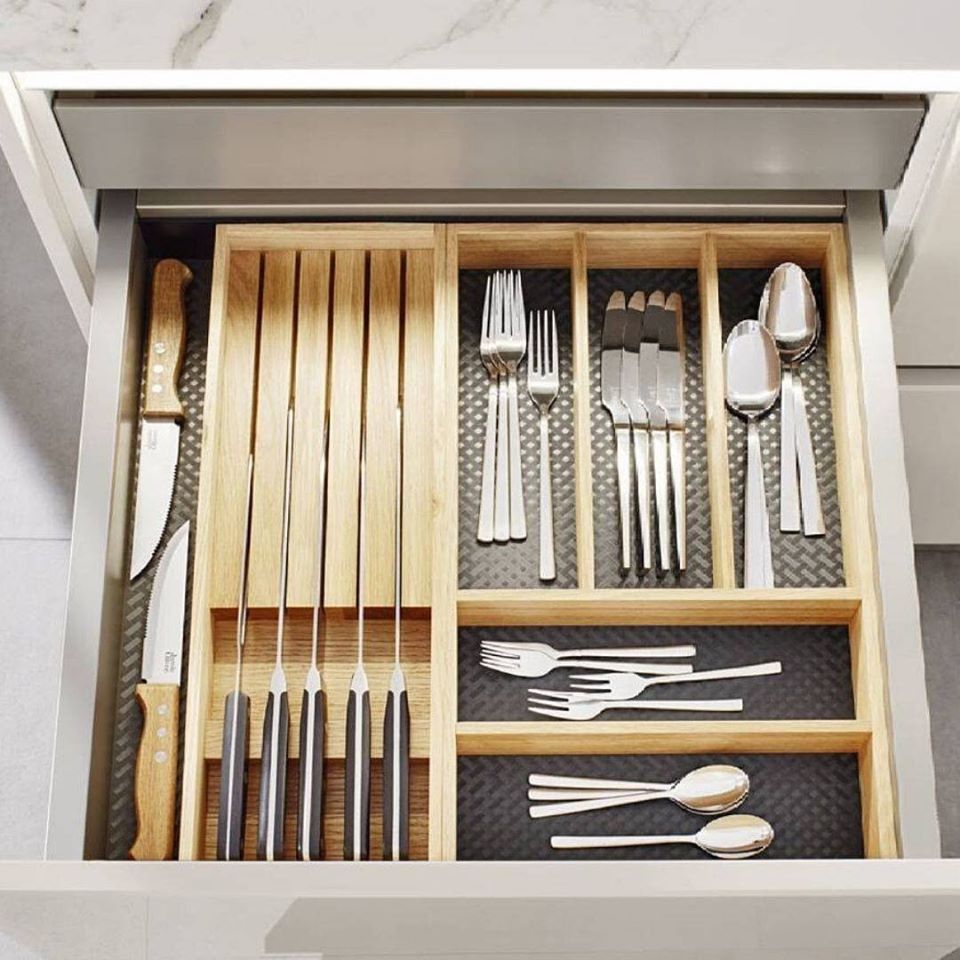 7. Mug Organiser
If you have a lot of mugs, you'll know the pain of keeping them dry and neat as they can take up a lot of space. Get a hanging tree and hook them by their handles to save space and keep them organised.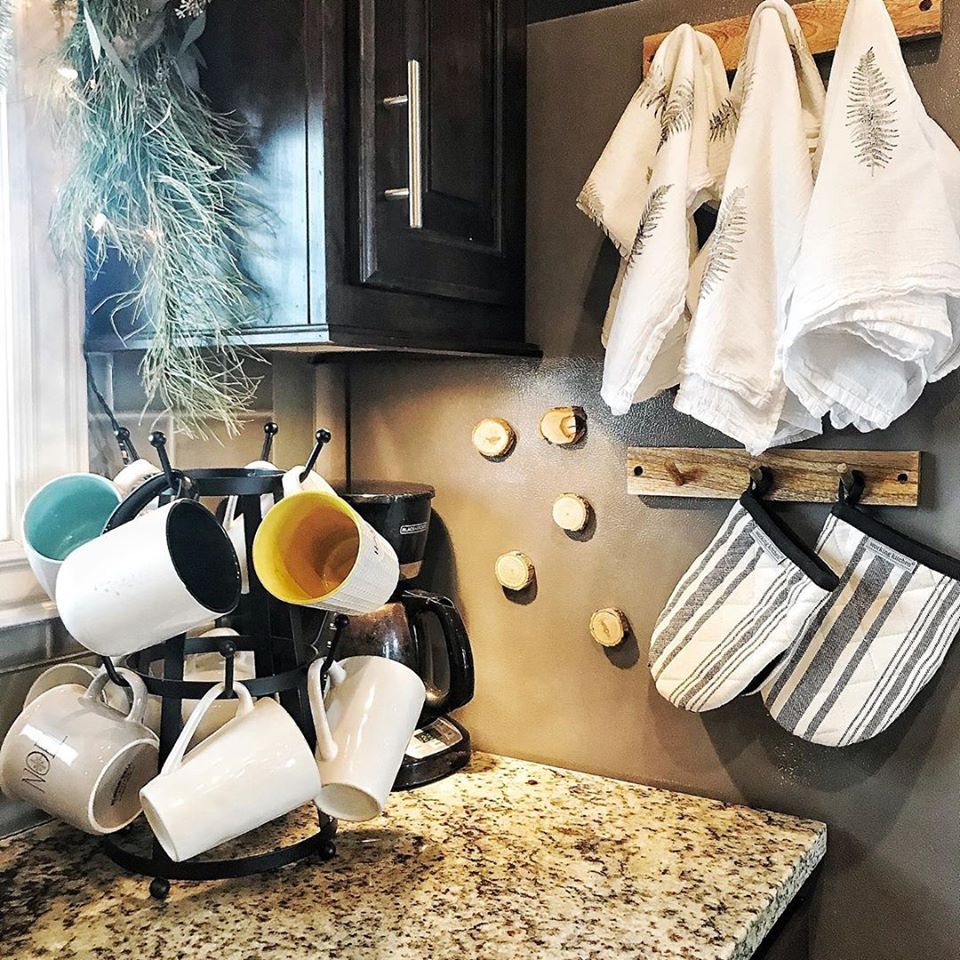 8. Different-Sized Shelves
These shelves are great for keeping your spices, sauces and oils organised and within easy reach when you're cooking. Putting on the labels make it more convenient and ensure there's no mix up if you're in a hurry.