If you love the artsy stuff and simply want to adorn your home in loads of arty pieces then this quirky home is something that will inspire you. Designed by one of Beirut's popular interior designer, Vick Vanlian Design, this wonderfully eclectic home is simply vibrant and unique with its plethora of art scattered everywhere in the house that will be a favourite of any artist.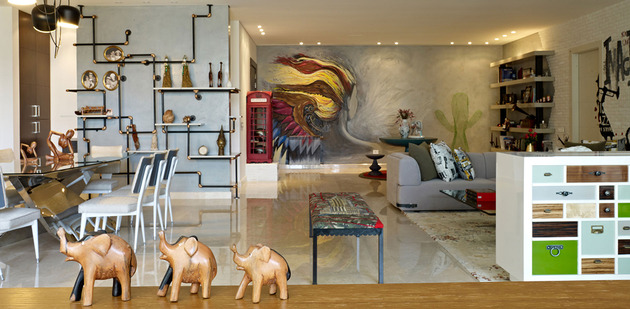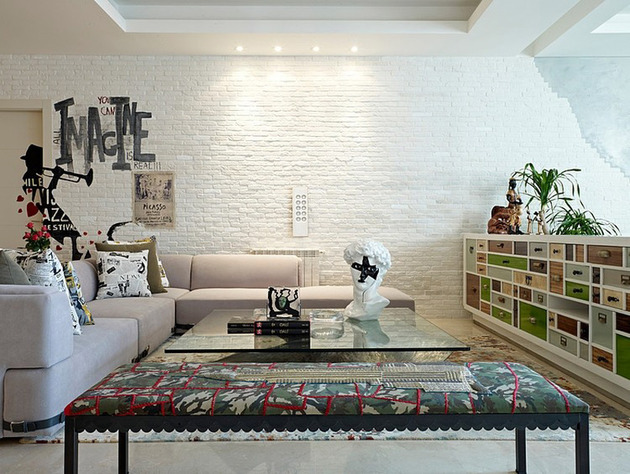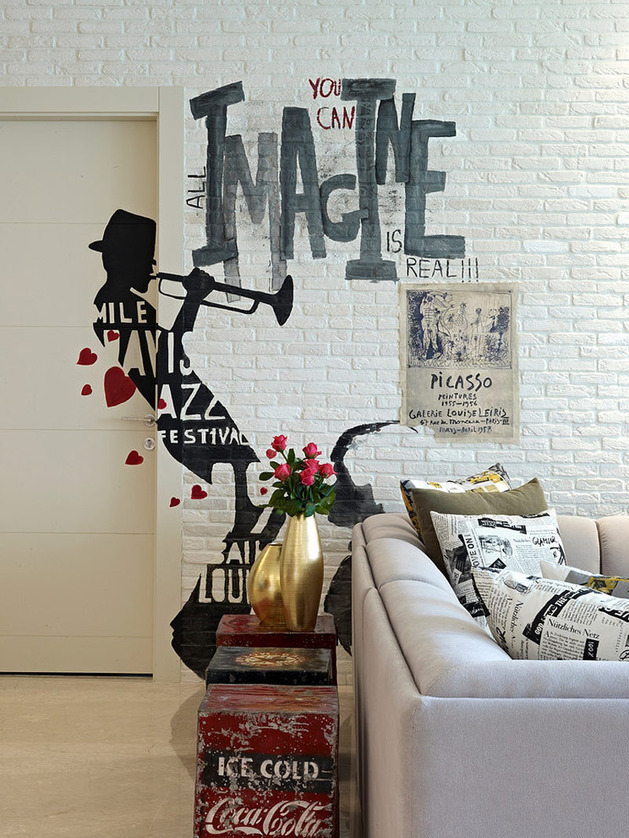 There are a lot of works of art everywhere, from the walls to the floors to the doors and even in the upholstery that will simply proclaim your love for art in the home. For example, this graffiti-like art piece that grabs your attention and seamlessly moves from wall to the door without missing a beat but still looks wonderfully stylish.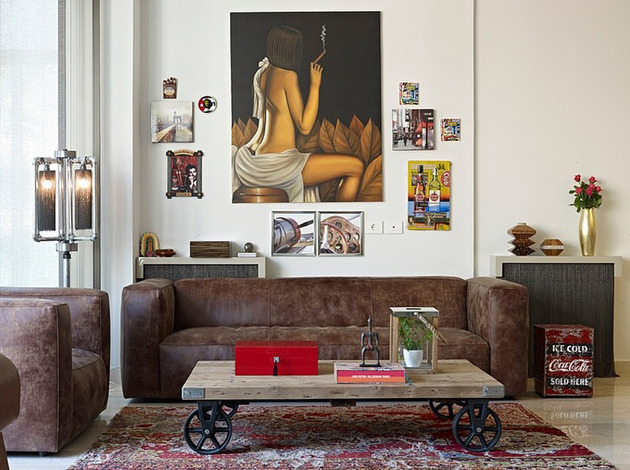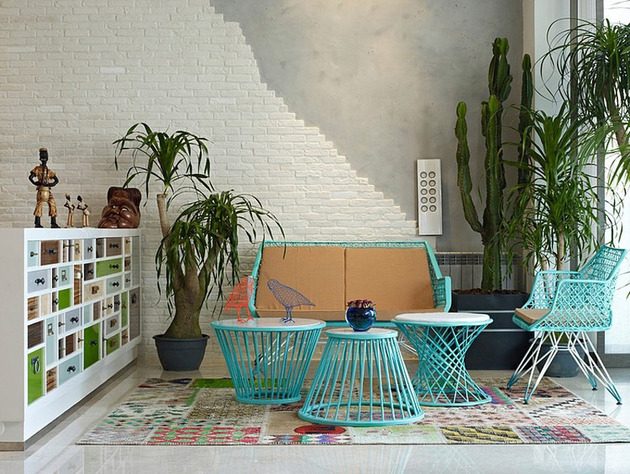 As for the living room, a cool coffee table that looks like a really easy DIY project you can do on the weekend shares the stage and an eclectic gallery wall featuring a few statement art pieces is easy on the eye. In another side of the home, a fantastic wall mural which would make a great spot for your OOTDs is the immediate focal point that shows a lady with a gorgeously wild mane of hair.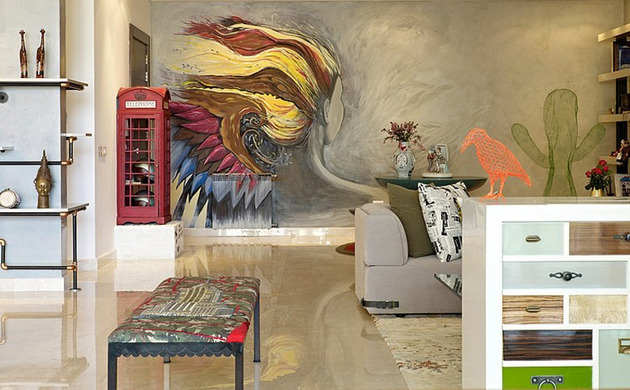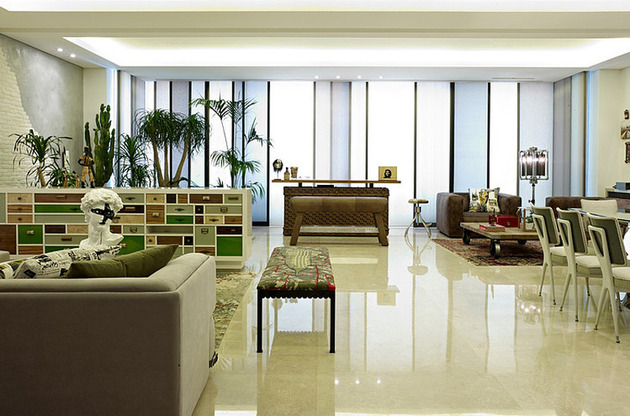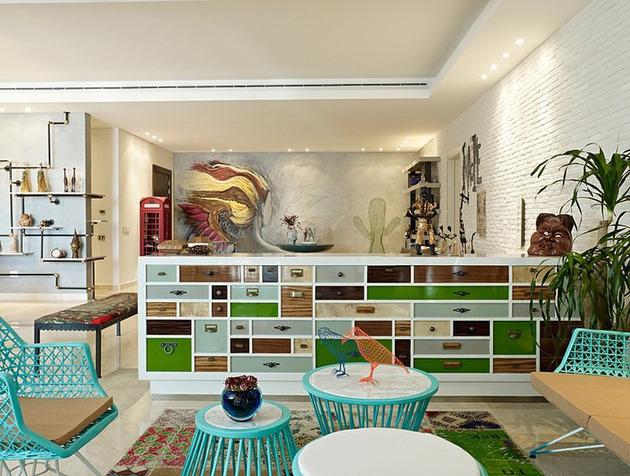 In fact, you don't even need to go out to find Instagram worthy spots because if you lived here, you would never run out of places to preen and pose. This home is a delightful mixture of quirkiness, eccentricity and a touch of modern and contemporary glam that shouldn't work together but somehow, it all does thanks to the genius of the design studio.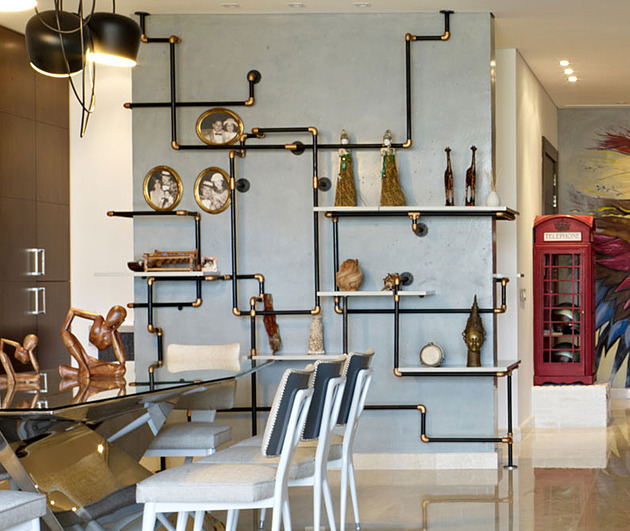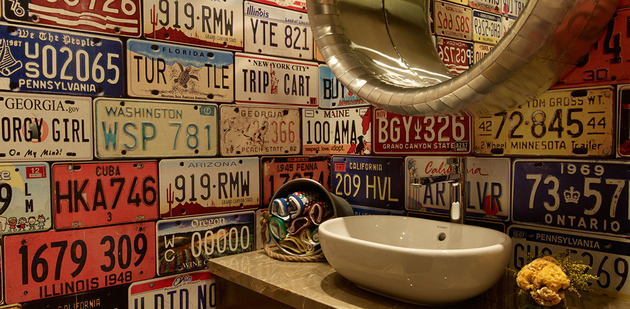 The bathroom in this home is also an awesome place with a wall that is covered in old number plates in lieu of wallpaper or tiles which is offset by a more modern and sleek sink and mirror which really makes it look interesting, One thing's for sure, you will never get bored in this wildly creative home!
All images from Trendir unless otherwise stated.