Keeping live plants at home are a rage these days. For those of us who don't own a garden, you'll find yourself rearranging pots at the corner of the house or on the table. If you find yourself feeling bored with the usual set up, get experimenting with hanging planters! Go beyond the usual wires and check out these 5 hanging planters that you can DIY and customize to your preferences!
1. Macrame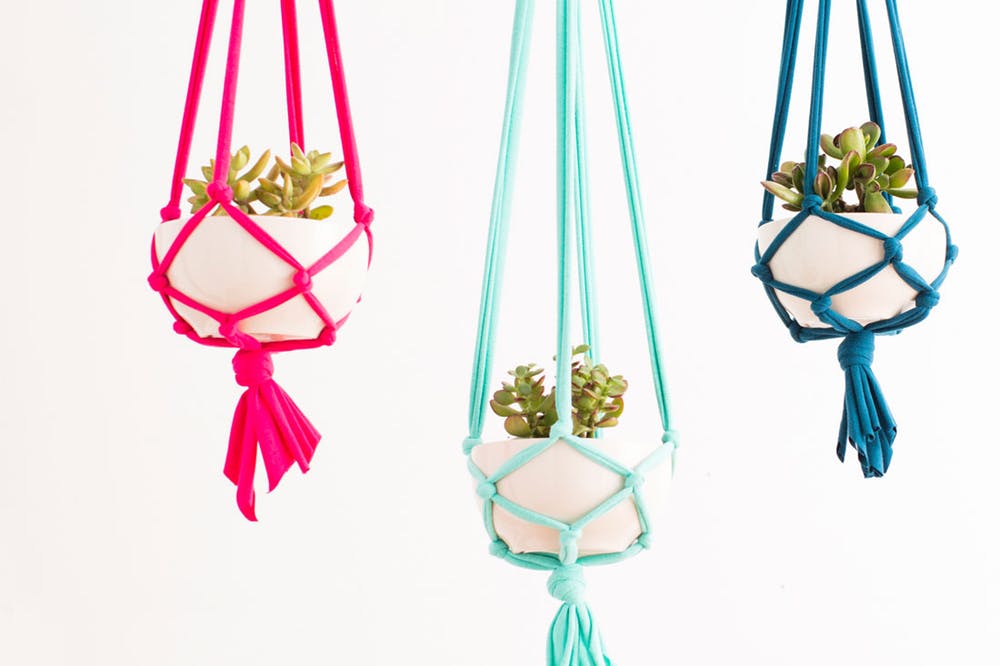 For something bright and colourful, go for macramé hanging planters. They are easy to make as it just requires strips of colourful cloth and some basic knotting so don't fear it if you're not good at braiding. To hang up, just loop the end that's not holding the flower pot over a hook.
2. Beaded strings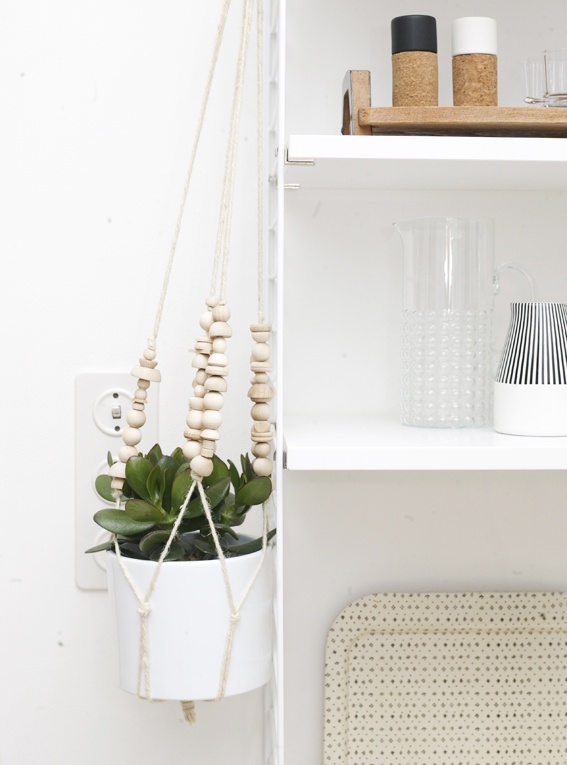 To put a twist to the macramé hanging planters, thread some beads through as you knot the cloth strips. This makes it the perfect time to dig out all of the loose beads around the house to create a unique hanging planter.
3. Test tube chandelier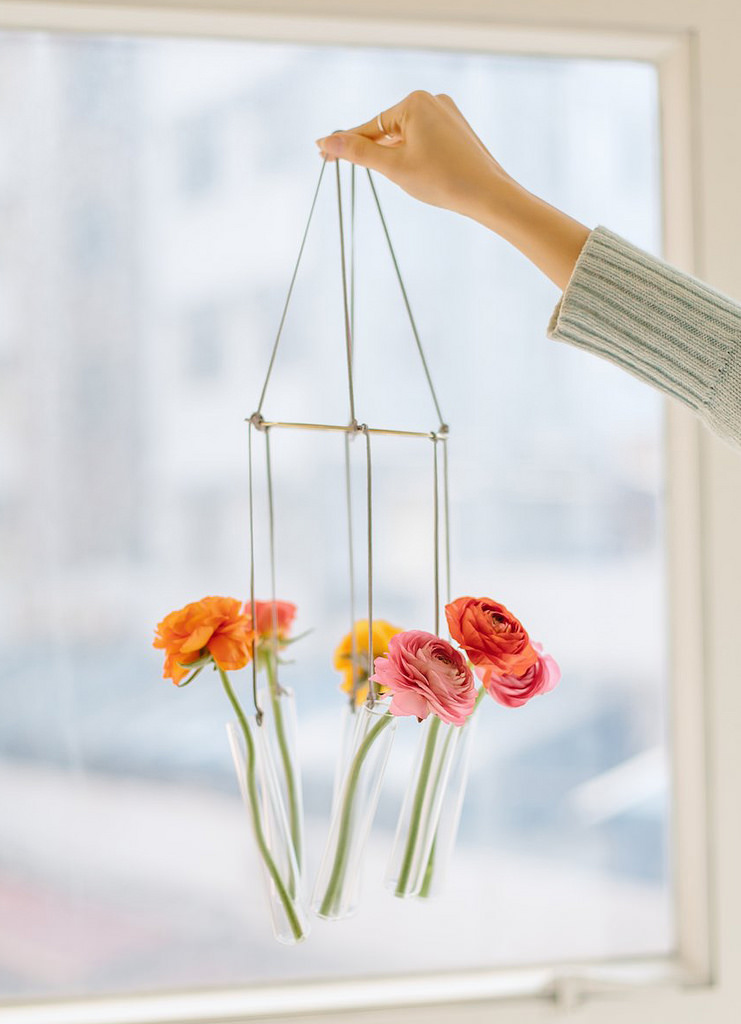 This will excite Science buffs because it uses test tubes to hold tiny plants. If you can't get ahold of test tubes or anything narrow like one, you can substitute it with vials that are large enough to hold the plants. To make it a complete chandelier, string some fairy lights around and watch it light up!
4. Dangling prisms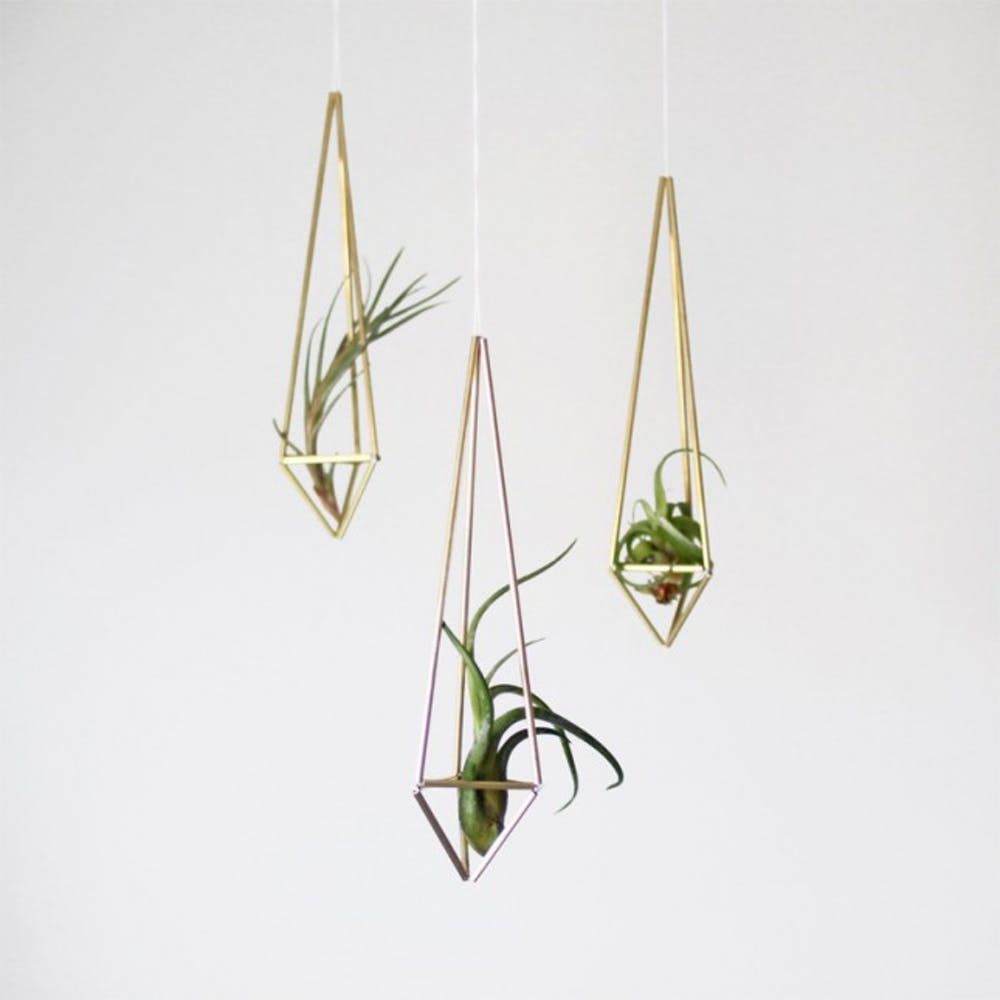 Geometric prisms give a touch of elegance to air plants. The frames are also not imposing, making it perfect for small spaces. Air plants are also easy to care for and shade-tolerant!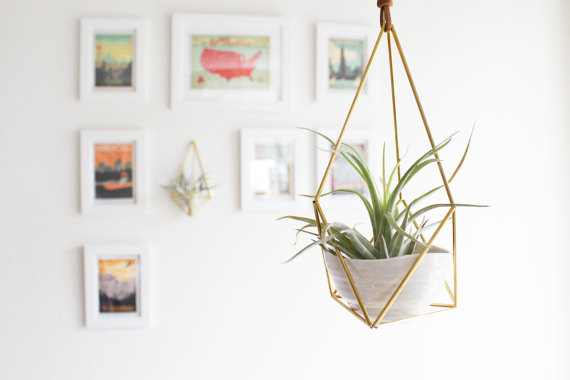 5. Air plant wall art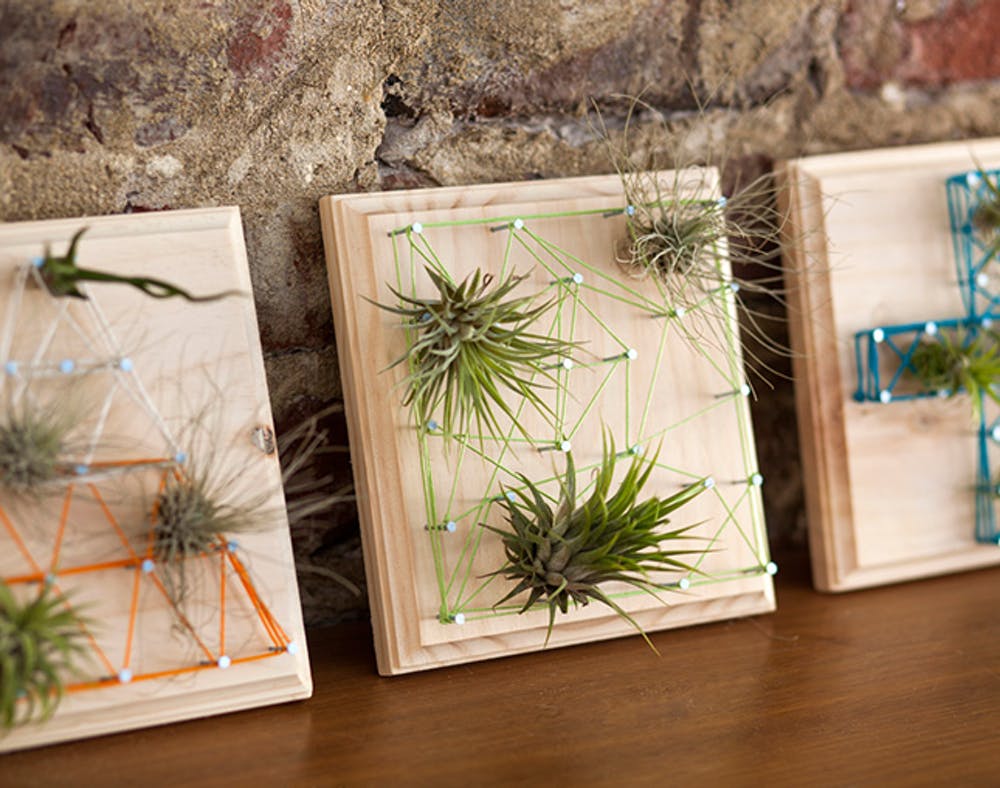 It's easy to create your own air plant wall art if you don't intend to purchase a ready-made one. All you need is some screws, colourful yarns and boards. The beauty of this is that you get to customize your designs and play around with the plant arrangement. You can even spell out your name or create interesting shapes using the air plants! This makes it a cute gift for family and friends too.