A way to enjoy the outdoors without leaving the confines of your home is to have a garden nook. Carving yourself a cosy corner in the small garden gives you a nice spot to entertain a few friends when they come over. If it's in a large garden, a garden nook doubles as a second seating area and can be used to talk to a smaller group away from the larger party.
Here are a few ideas to help you visualize what you can do for your backyard!
1. Create intimate nooks in the garden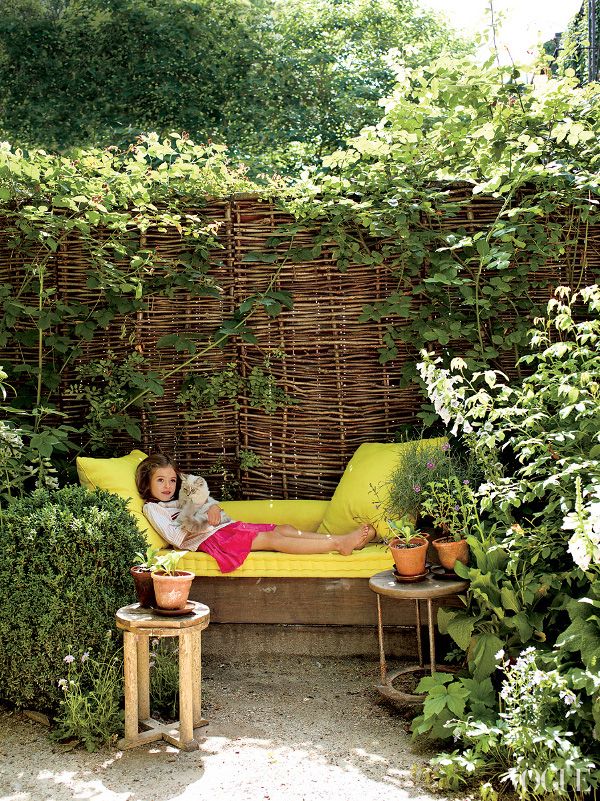 To make your garden nook feel cosy, don't place chairs and table in an open space. Place furniture like this in a corner of the garden where there's more greenery to sort of envelope you, have chairs back against a garden wall or set it all up at the end of a path for a cosier setting. If you want a shadier spot, place your furniture under a tree.
2. Invest in lightweight chairs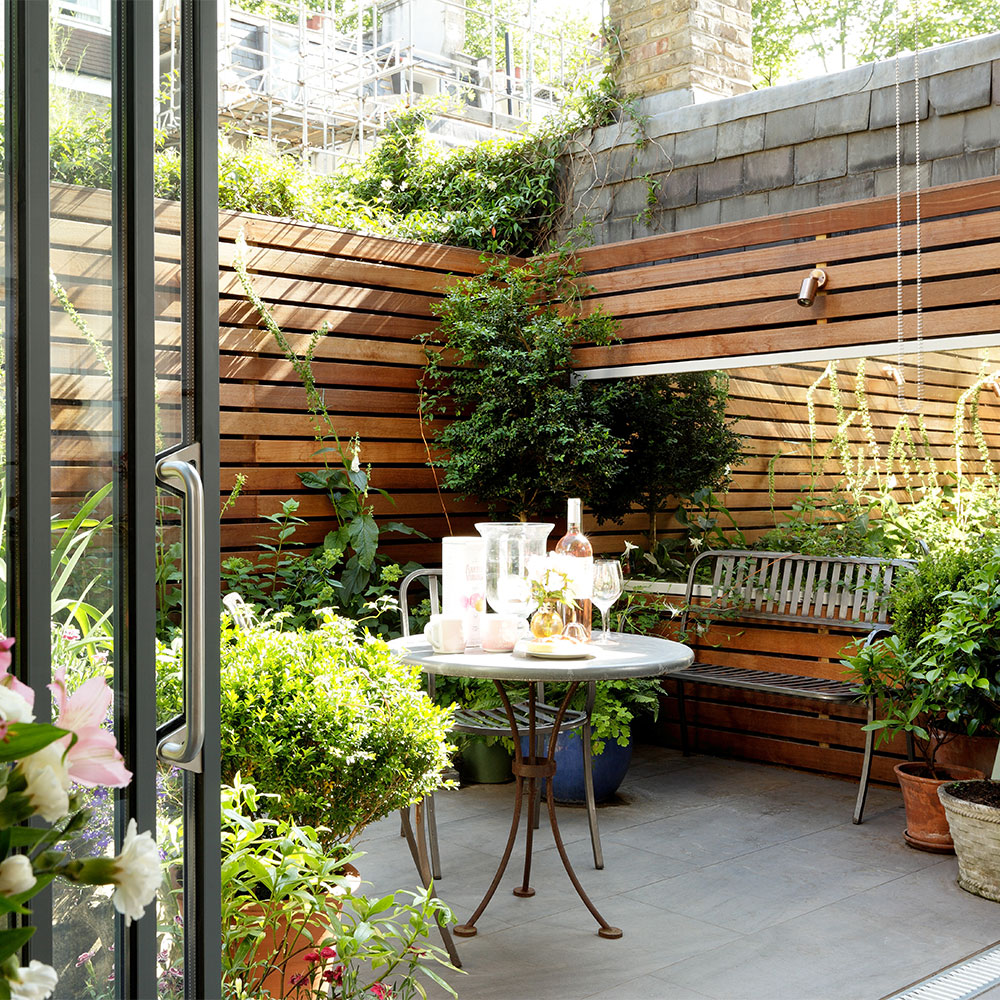 To enjoy the outdoors, we have to deal with the changing weathers. Thankfully in Malaysia, we have two: rain or shine. It's still good to have outdoor chairs that are lightweight so it can be moved about easily when the weather changes. It'll be even nicer if it can be converted into a lounge chair.
3. Think of ambience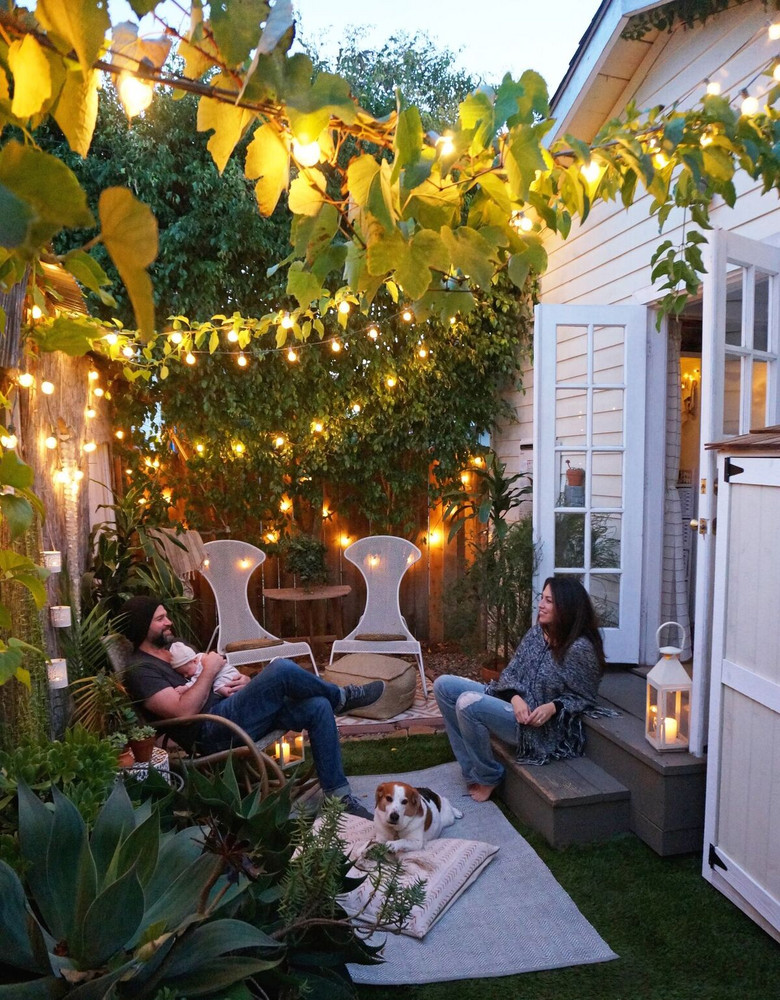 The right ambience plays a large role to complete the peacefulness of a garden nook. Build a beautiful walkway leading up to your garden nook so it feels like a magical journey. To do this, plant fragrant flowers and some foliage along the pathways. You may even achieve the perpetual holiday feel!
Lighting in the garden plays a huge role as well. Soft lighting in the garden can put a romantic touch to the garden in the evening. Beautiful garden lights also double as garden decoration too.
4. Design a roof for shelter from the elements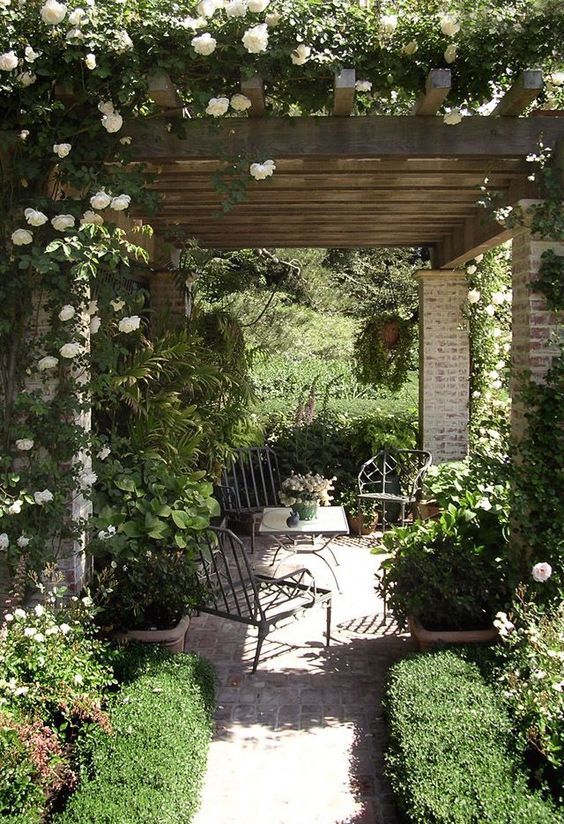 If you're able to, build a roof for extra shade. Garden features such as a pergola can provide beautiful shade if the top is covered by plants such as the bougainvillaea. For something smaller, you can look for or build an arbour (a bench with a roof). If you have a big budget, you can have a garden pavilion where larger groups can gather.
5. Think of privacy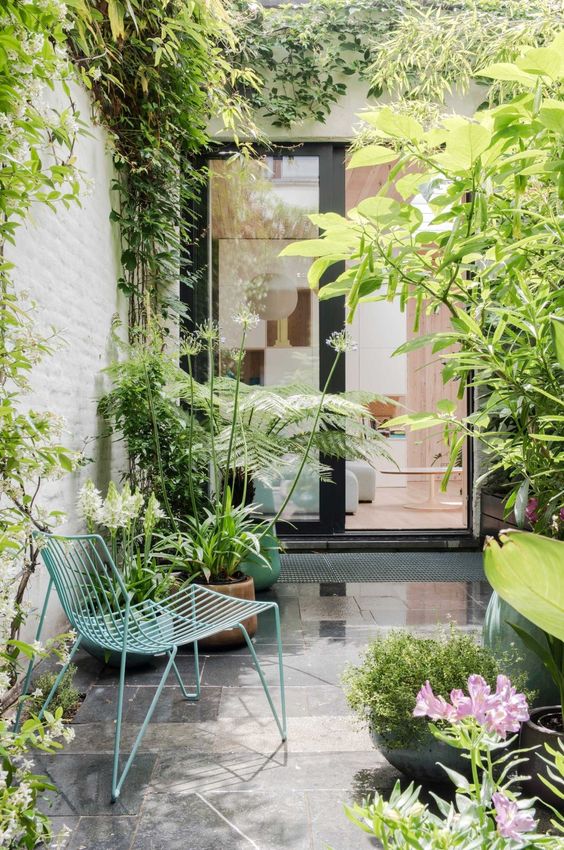 When you're relaxing in your garden nook, you don't want to see your neighbours or anyone outside looking in. To have some privacy, consider having fences set up if you do not have some in place or grow plants such as hedges or bamboo shoots. Finding beautiful fencing that goes with the design of your garden is simple with these composite products. Not only will this give you some privacy from neighbours or potential onlookers, but it adds a stylish look to your backyard.
Feature images from Pinterest