When it comes to mismatched dining chairs, most will immediately think of Monica's kitchen. If you didn't take notice after all of those years, she has four different chairs in her kitchen and it worked! Having mismatched dining chairs is another way to revamp your dining area and to do it well, here are several pointers from designers Tali Roth and Abigail Ahern:
1. Keep an eye on the heights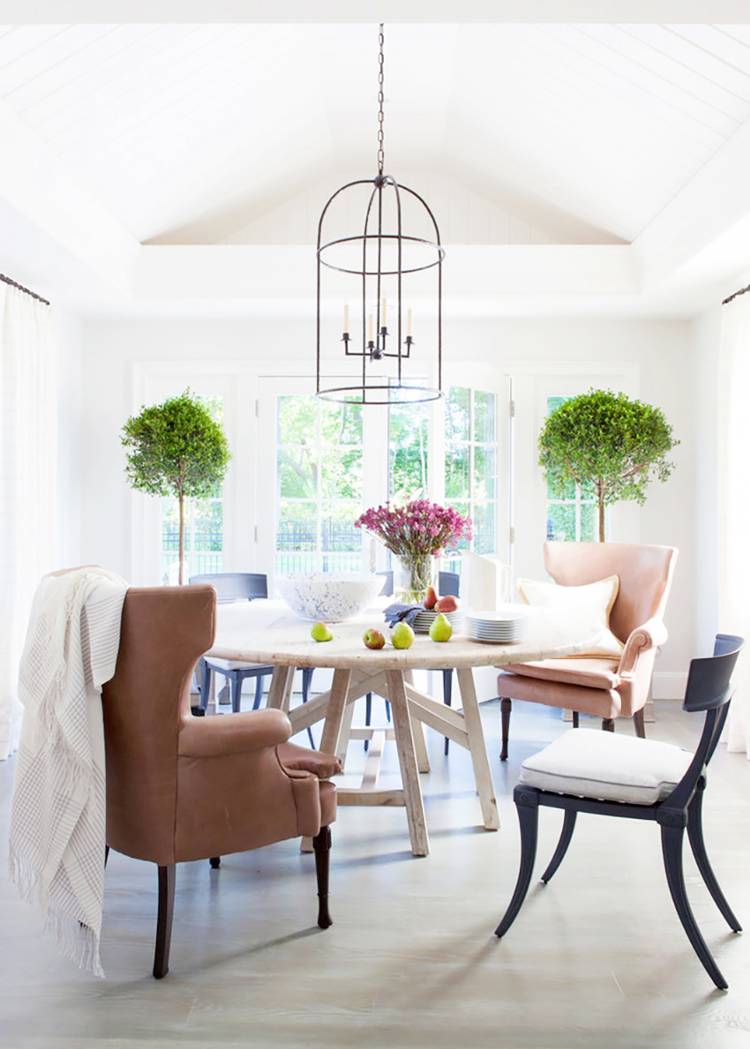 The chairs are already mismatched so for some consistency and to avoid looking disjointed, make sure the heights of chairs are similar. You also don't want your guests to bob up and down all over the place unless you're having a Mad Hatter tea party!
2. Don't shun colours but there's a limit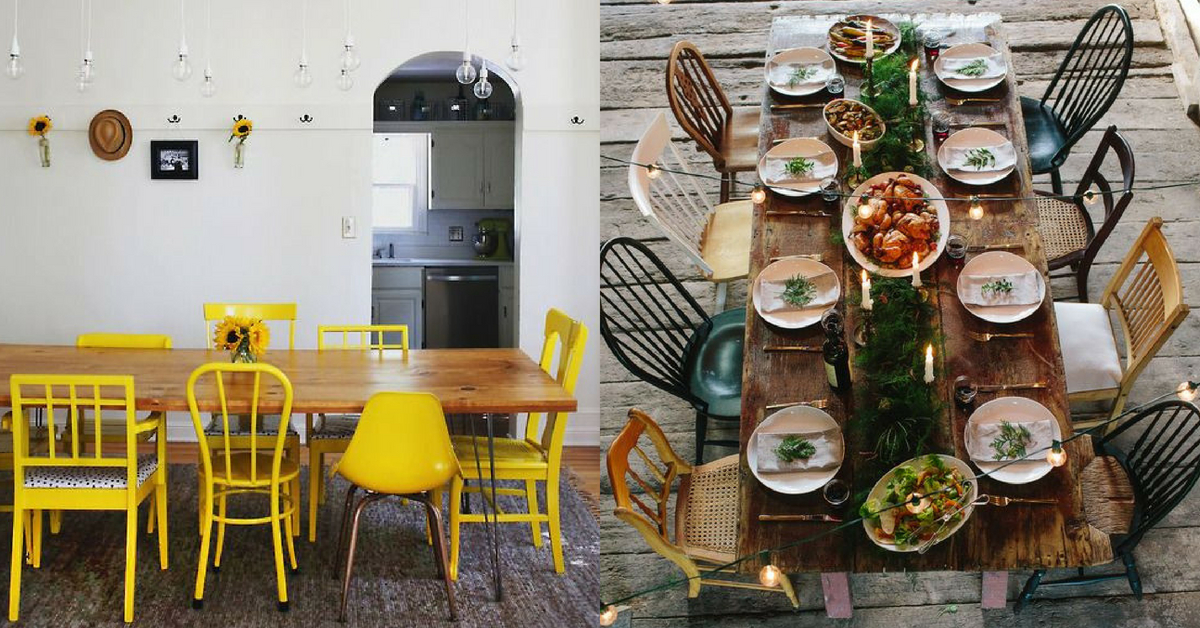 There are two ways to go about this. One, you can go all out with colourful or bold chairs but they have to be the similar-looking chairs. Two, you can have different chairs but reign in the palette.
3. Try grouping by eras for consistency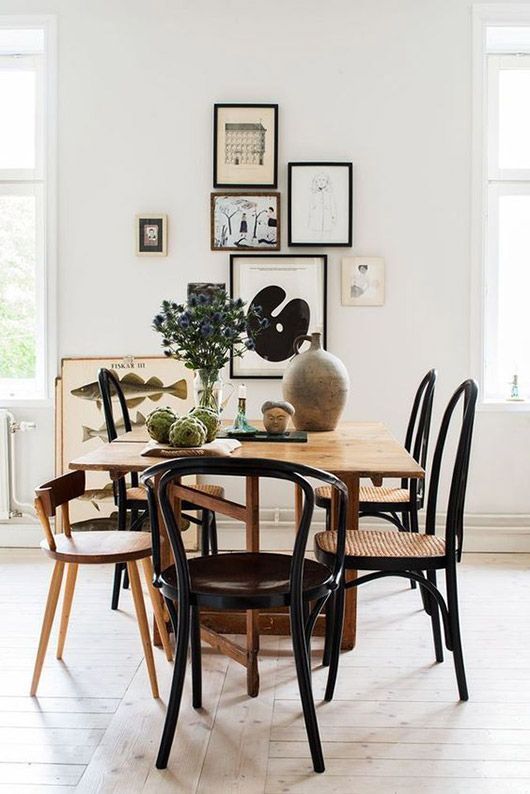 If you prefer some consistency, you can try grouping chairs according to their eras. However, mixing different eras can work if the shape and styles of the furniture create unity. The chairs can also work together due to the rule of pairs.
4. Mix it up with old and new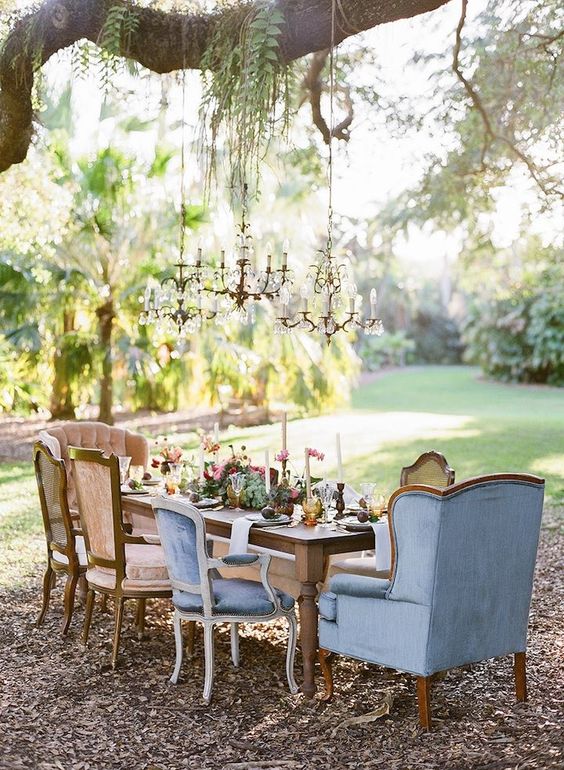 It's also a good idea to mix in vintage chairs and new works. You can do this by placing two vintage dining chairs at the head of the table amongst new chairs. Of course, there are other ways to style it but just make sure there's not too much of a mixture of high and low and old and new because it can be an eyesore.
5. Couple up the chairs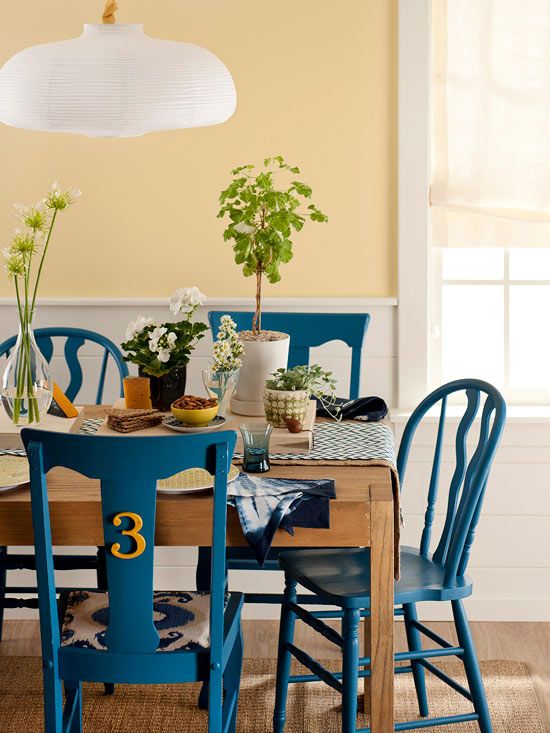 The ultimate rule when it comes to mismatching chairs is the rule of pairs. If you have enough budget for just two chairs, you're in luck. Pair the two chairs with another inexpensive chair, stool or bench while you build up your collection. Also, another way to style mismatched chairs is to pair classic pieces with something kookier.
Feature images from Casa de Fifia and Pinterest