Television viewers need to be drawn into the show for the shows to last season after season and one way to do that is to have beautiful and distinct film sets. This is to draw the viewer's eyes and get them acquainted with the characters on a personable level. After all, the design of the house reflects the character's likes and dislikes as well.
Here are five of the famous and iconic kitchens from popular TV shows to draw inspiration from:
1. The Big Bang Theory (Sheldon & Leonard)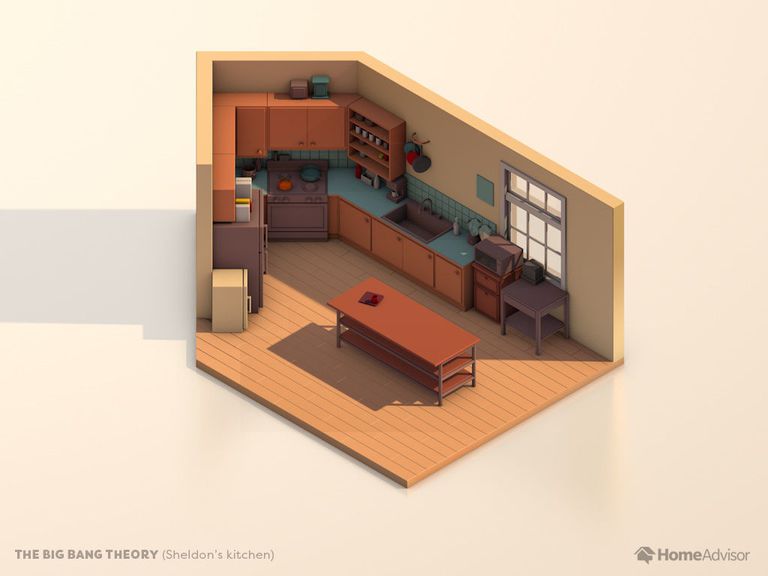 Sheldon's and Leonard's kitchen makes the most of the small area they are given. The kitchen area has hardwood flooring, wooden cabinets, some open shelves and a green tiled backsplash. Pots and pans are hung above the sink to maximise storage. Their mobile kitchen island serves as a communal space for friends.
2. The Big Bang Theory (Penny)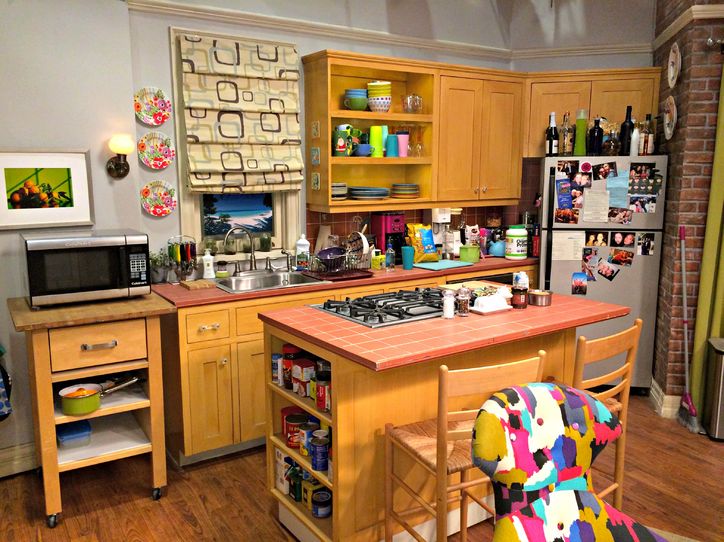 You would think Penny's kitchen should be the same as Sheldon's because they live in the same apartment but hers is slightly smaller. Since she lacks space for kitchen cabinets, her kitchen island stores most of the canned foods. She also stores items on top of her fridge (probably all wine!). Her kitchen shows her character as well by having more pops of colour as compared to the men's pad next door.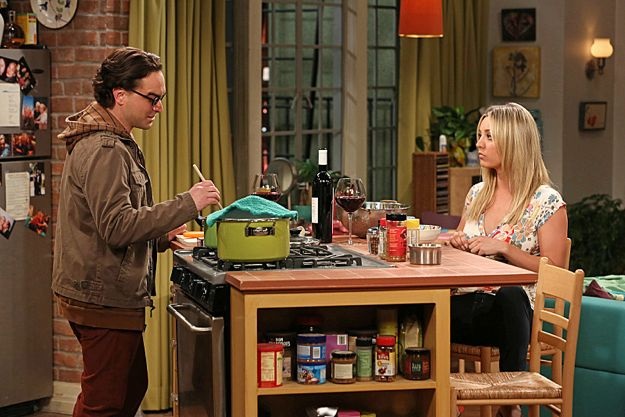 Home Advisor redesigned and turned Penny's kitchen island into a U-shaped counter to provide more storage and counter space.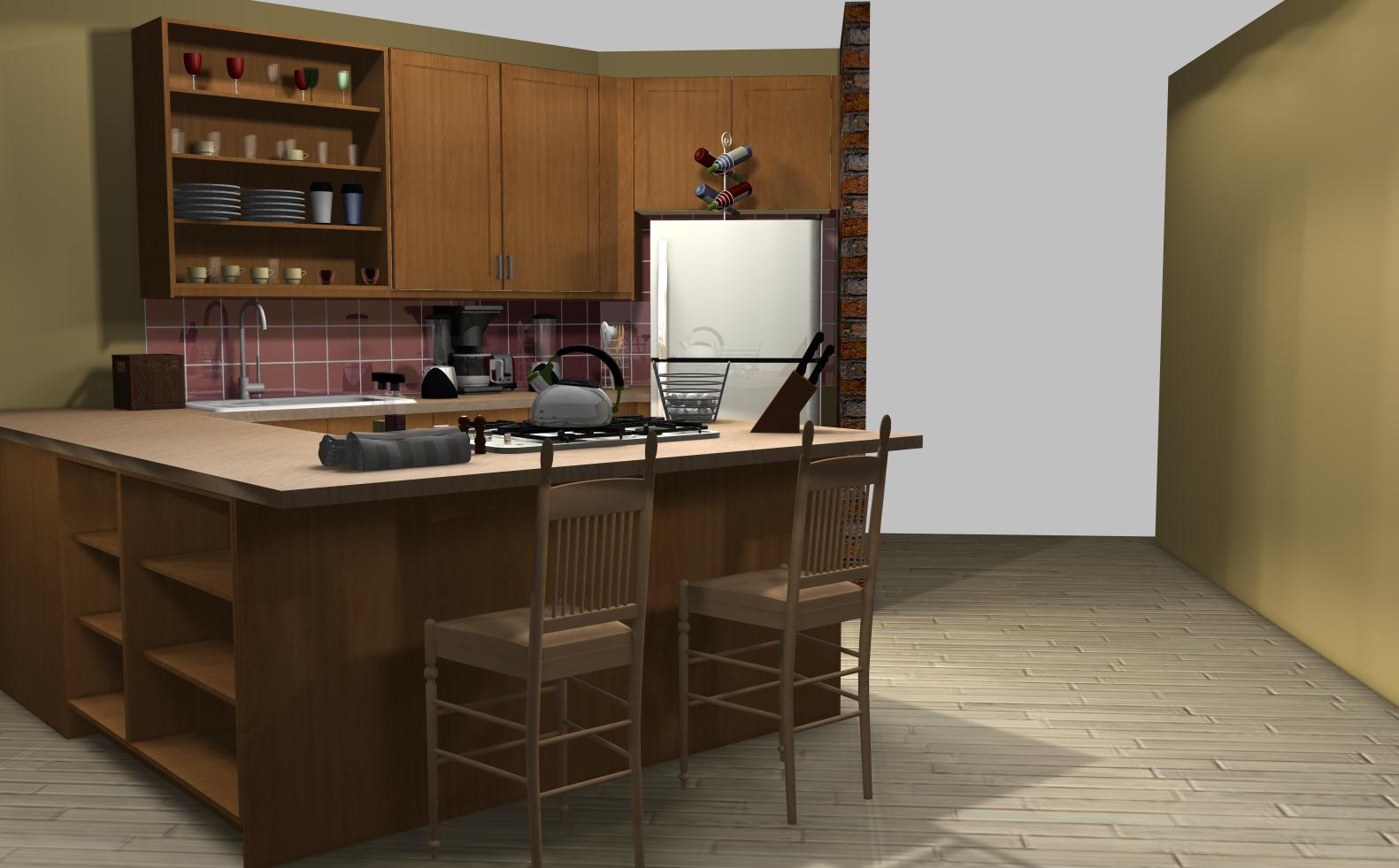 3. Friends (Monica)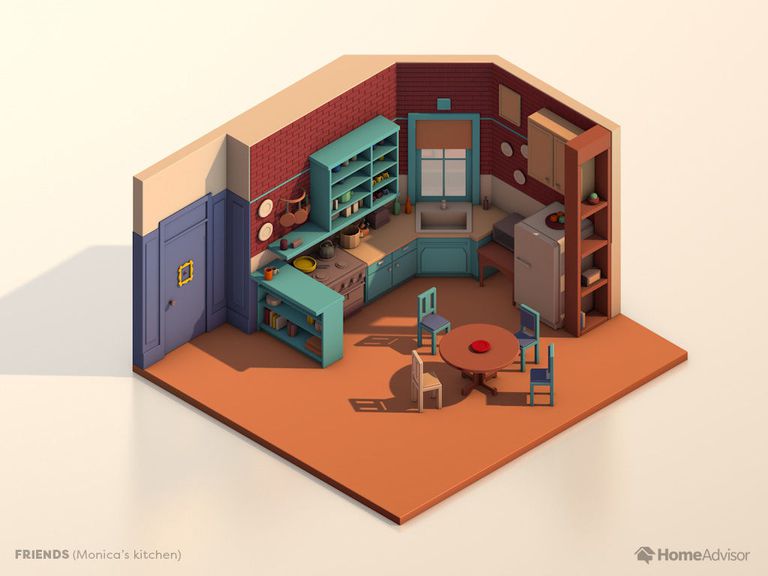 Monica's kitchen is one of the most iconic TV kitchens. Majority of the episodes take place in her kitchen so most viewers will know her kitchen well. Her kitchen is painted in bright colours such as turquoise cabinets with a purple entryway next to the kitchen area. Monica loves to cook so her shelves display lots of jars, tins, utensils and pots. She has everything she needs within reach. It is also interesting to note that she has four different dining chairs, which is another styling method.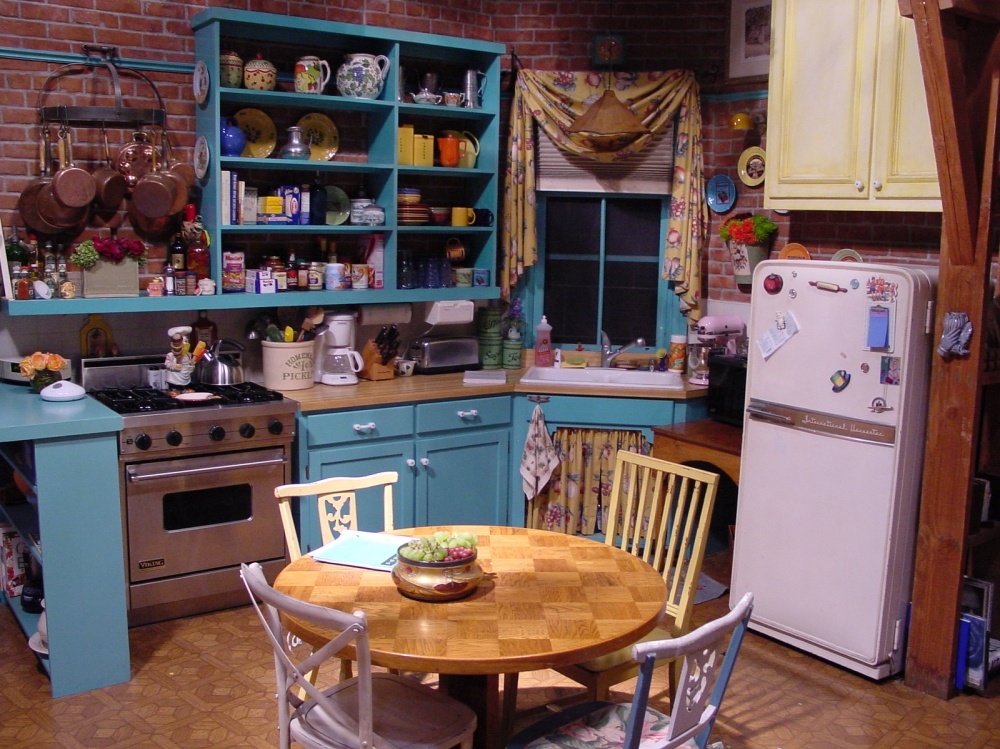 4. Charmed
The Halliwell kitchen is spacious and traditionally decorated as shown nelow. Since the sisters are witches and they brew a lot of their potions in the kitchen, the kitchen has lots of cabinets so store both cooking herbs and spices, and potion ingredients. The large kitchen island that houses the second stove also provided ample counter top space when Piper cooked up a large meal. She has a low bookcase near the entrance to the kitchen possibly for storing cookbooks.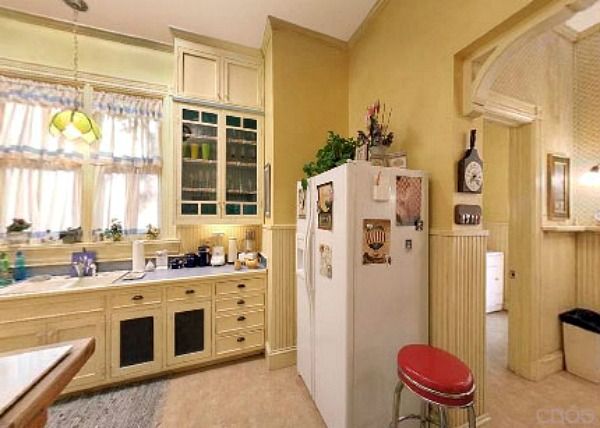 5. Fresh Prince of Bel-air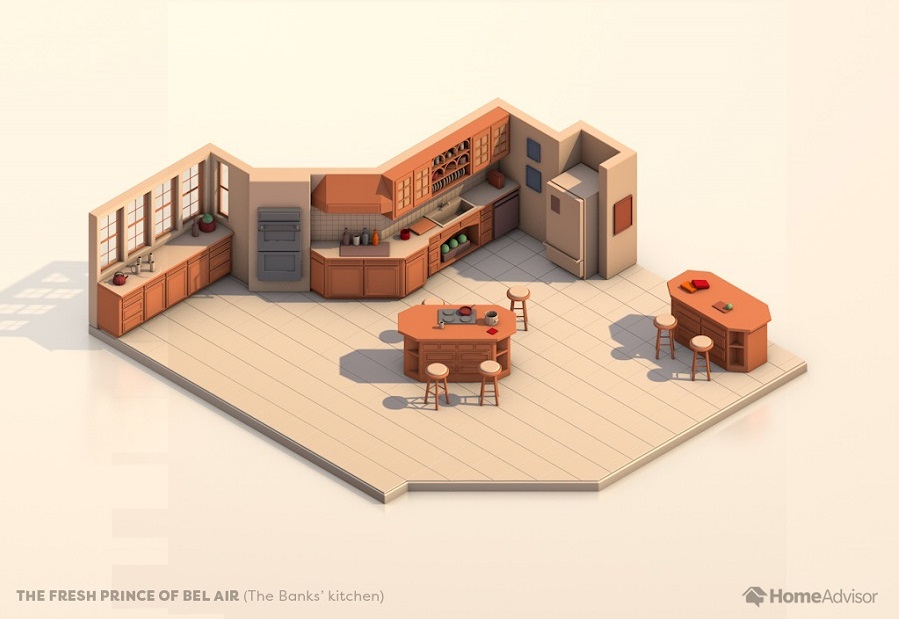 The Banks have a large kitchen which accommodated two kitchen islands. One is with a cooktop while the second is a study table for the kids. Maybe it's a good idea for families who want to keep an eye on their kids doing homework while the adults cook. The kitchen is also decorated with a lot of greenery, with pots in the kitchen islands and hanging plants. The kitchen can be seen in the video below, set to start at 3:38.