You may be able to own a line of Le Creuset cookware now! The high-end cookware company has just released an affordable line named The Sorbet Collection. We don't need to starve (that much) anymore!
The beautiful cookware is known for their excellent heat distribution and retention and usually comes in bright colours.
The Sorbet Collection is no different. The bowls, ramekins, egg cups, cocottes and spoons in the collection come in pretty pastel colours that will definitely liven up the kitchen and dining room. The pretty things come in Coastal Blue, Cool Mint, Chiffon Pink, Mimosa, Creme and Cotton.

Le Creuset is also selling sets of four magnets modelled after their Signature Round Casseroles to keep the notes and pictures on the fridge organized.
Check out the pretty sets below!
1. Round cocotte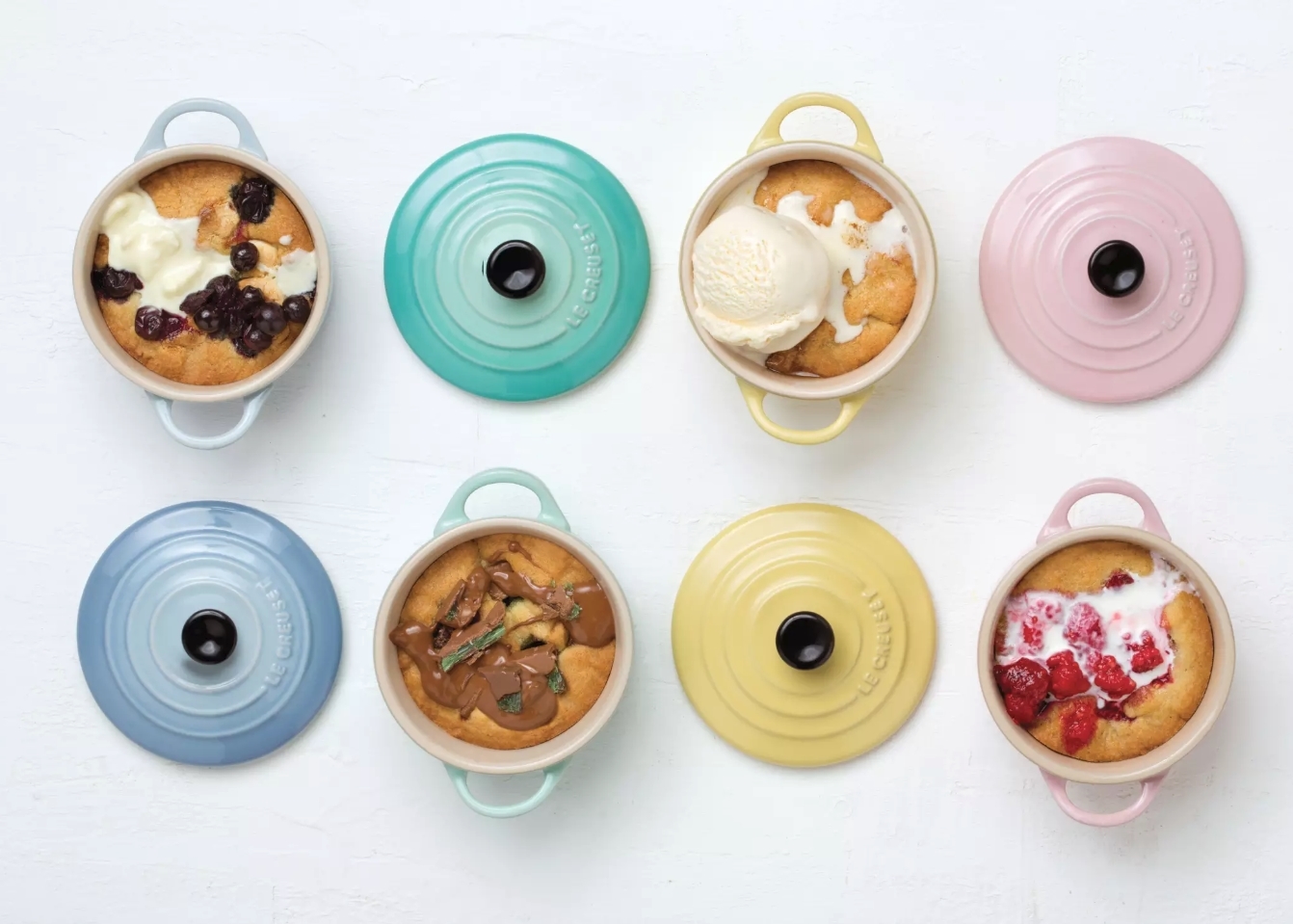 Perfect for baking tiny treats such as bread pudding! They are also tiny enough than you can fit a lot more of them in the oven.
2. Egg cups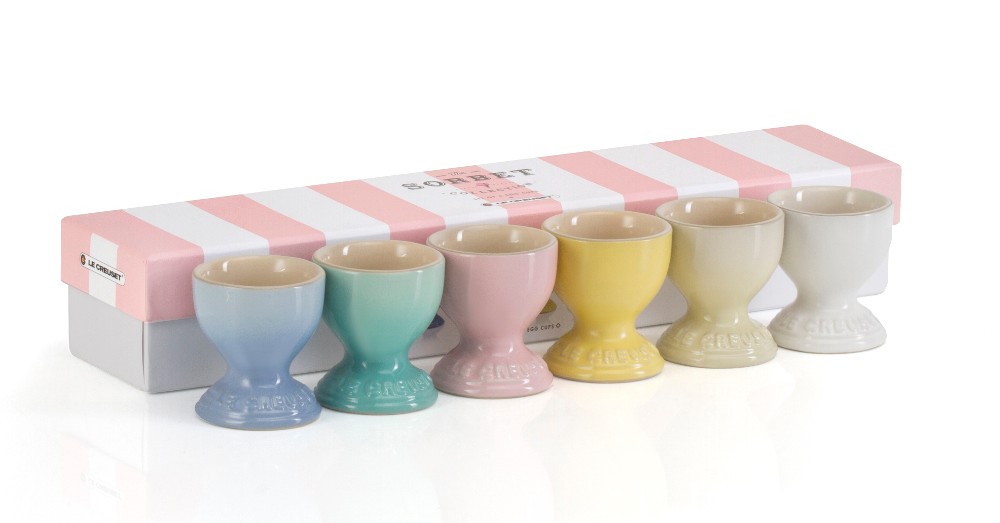 The egg cups are a nice addition for households with kids. It'll make breakfast a cheerier event for kids on weekends.
3. Mini ramekin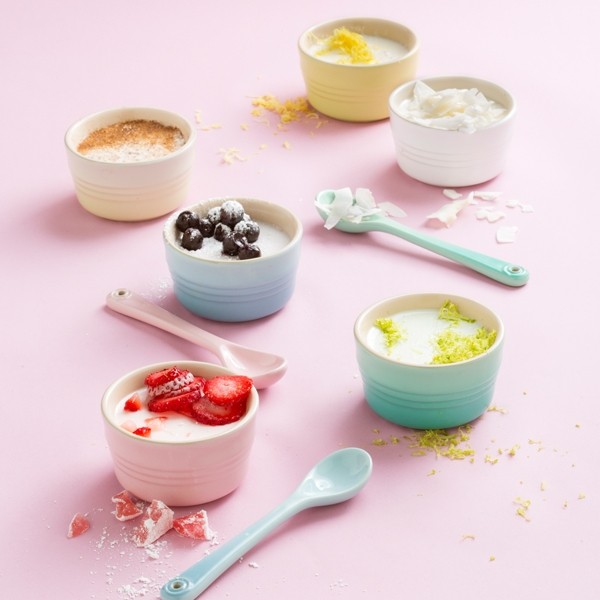 With the ramekins, you can make tasty granola in it or bake some eggs or pudding.
4. Ice cream bowl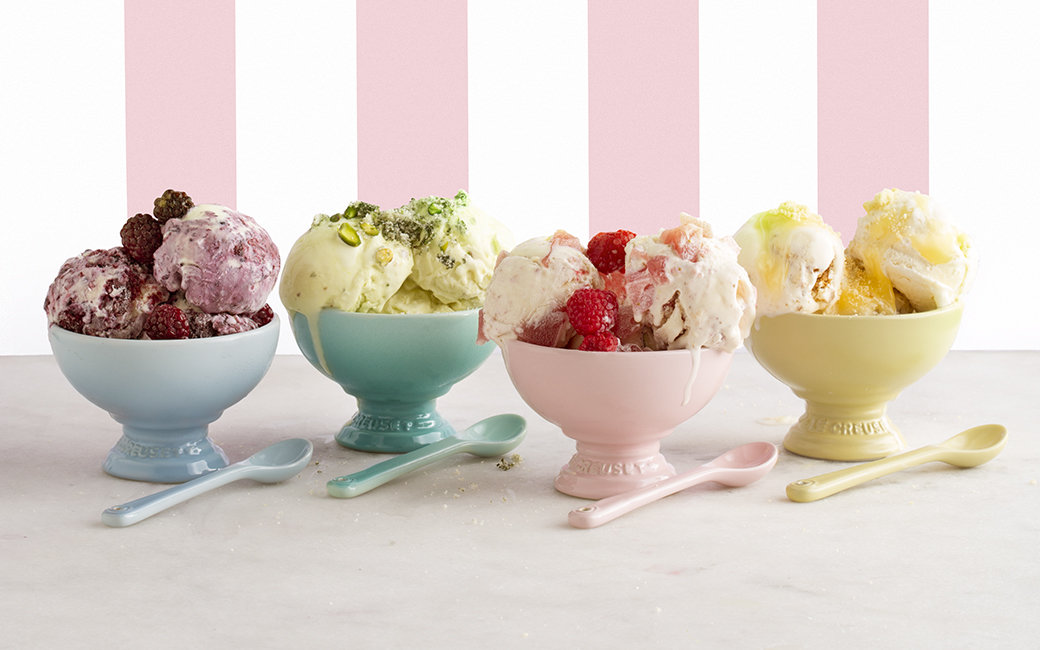 The yummy ice cream bowls are large and deep enough to hold several scoops of ice-creams! You'll never have to get up to refill the bowl so many times.
5. Mini bowl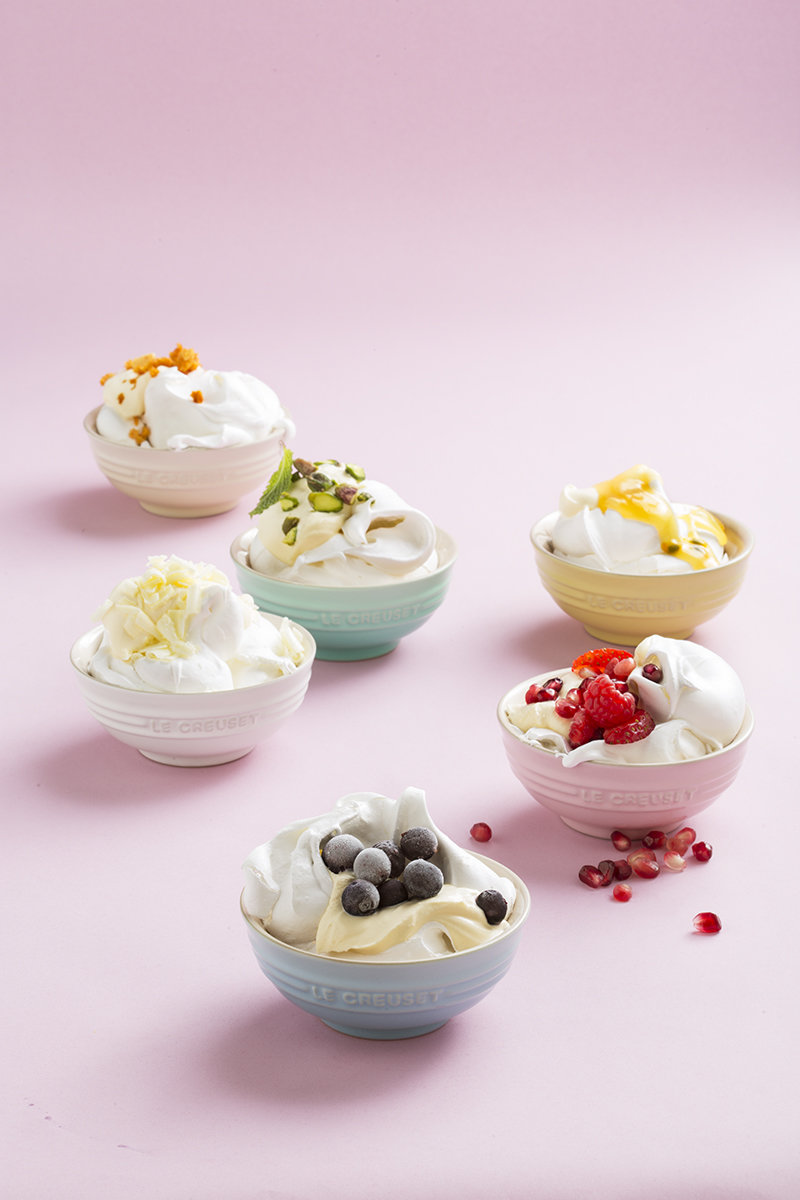 These colourful mini bowls are great for soups and ice-creams. The great heat retention will keep food warm for a longer time than most bowls.
6. Teaspoon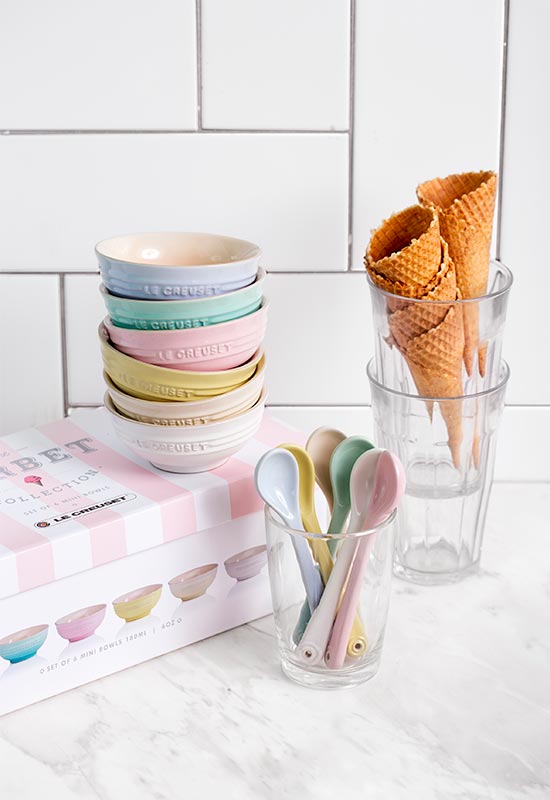 The mini spoons are a match with the other cookware in the collection. It can be used to enjoy your ice-cream slowly or to stir your drink.
7. Square Dish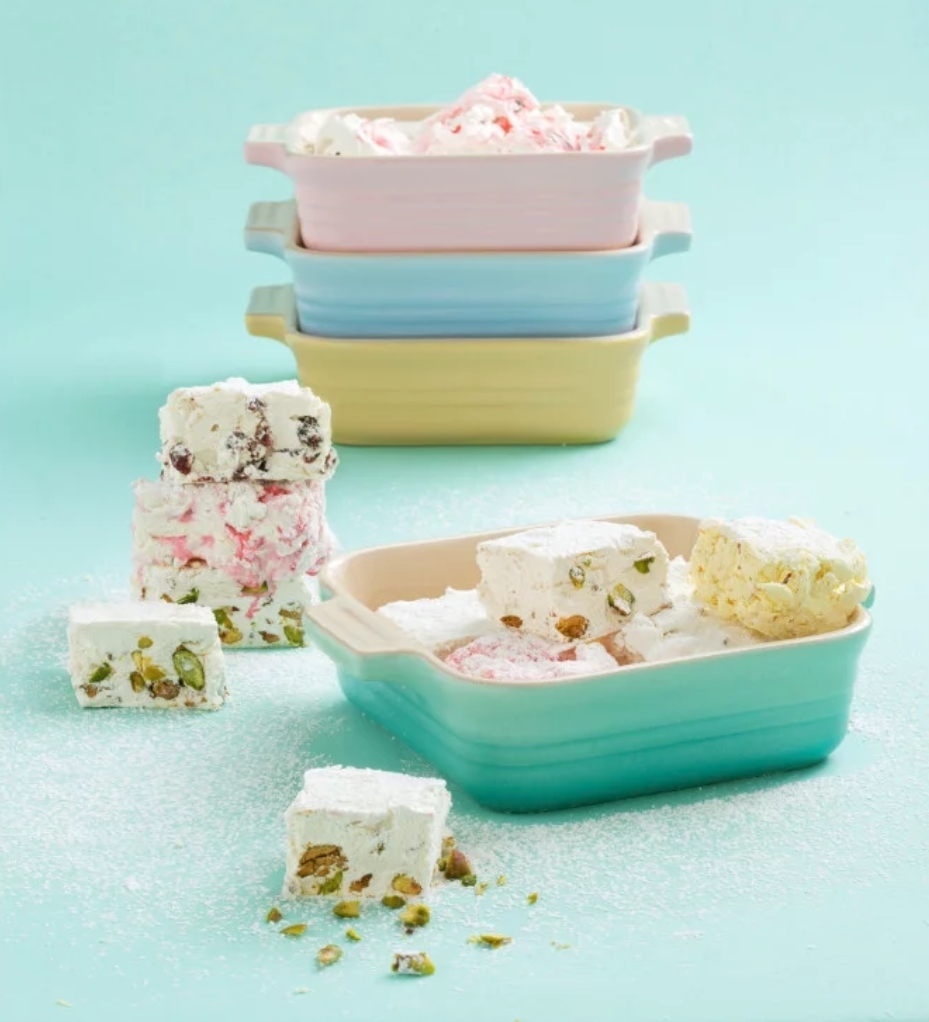 The square trays will make baked lasagna taste really good. It can also be used to make brownies and cakes.
8. Mugs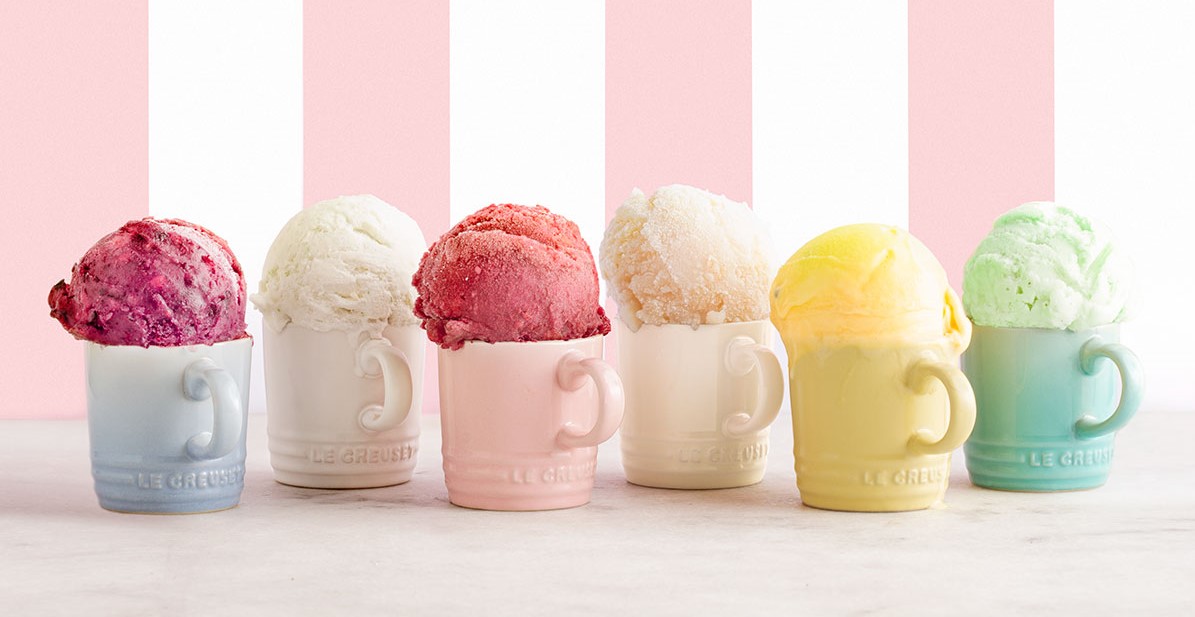 Mugs are multipurpose. It can be used as an ice-cream mug other than for drinking hot drinks too.
9. Magnets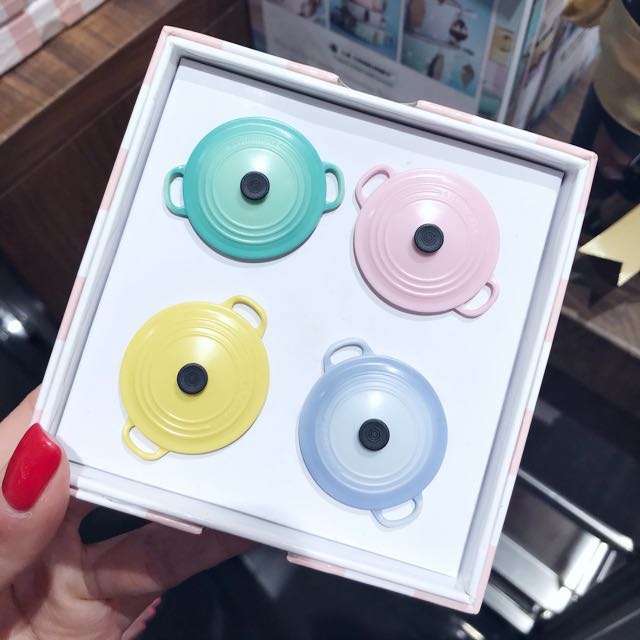 Last but not least, the cute mini magnets help keep the papers and photos on the fridge organized.
Feature image from Le Creuset