All of us need shelves at home for us to organise our things and make it neat but traditional shelves can be boring. Instead, you can think out of the box and try using some nice triangle shelves that not only look modern but stylish too. Here are some great ideas to get you started.
1. Pastel Shelves
Pastels are very versatile and can go with almost any style you have in your home. Try pairing it with some triangle shelves where you can display your cute little knickknacks to make it look even more chic.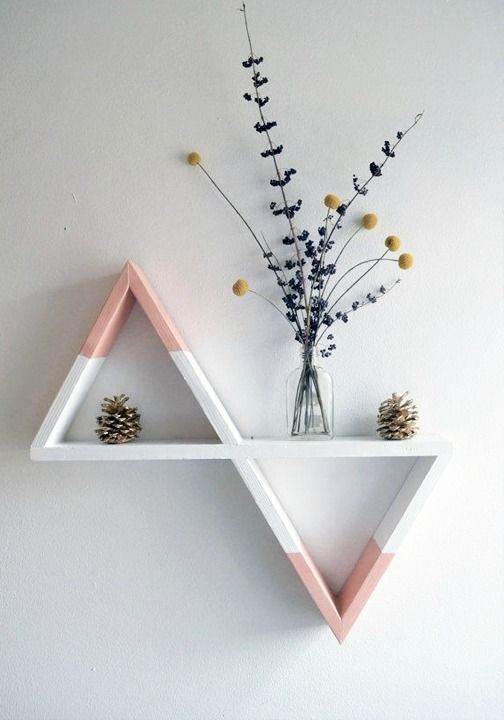 2. Asymmetrical Triangle Shelves
It doesn't have to be exactly the same shelves as asymmetrical ones look really lovely too. These gorgeous asymmetrical triangles are floating on the wall and really breaks up the rigidity of the geometrical lines and you can tuck some knickknacks inside the triangle.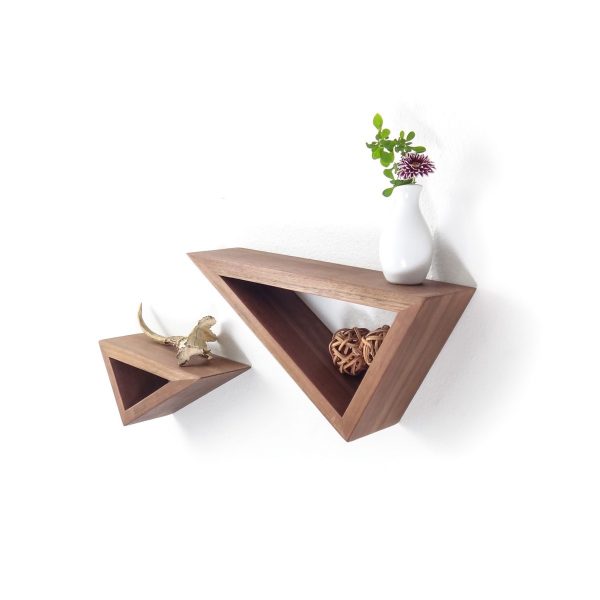 3. Stacked Triangle Shelves
Triangles are actually really pretty shapes that are also super versatile so choosing them to be used as shelves in your home is a great idea. This stacked triangles look really stylish and they're big enough to fit your trinkets, collectibles and other stuff nicely.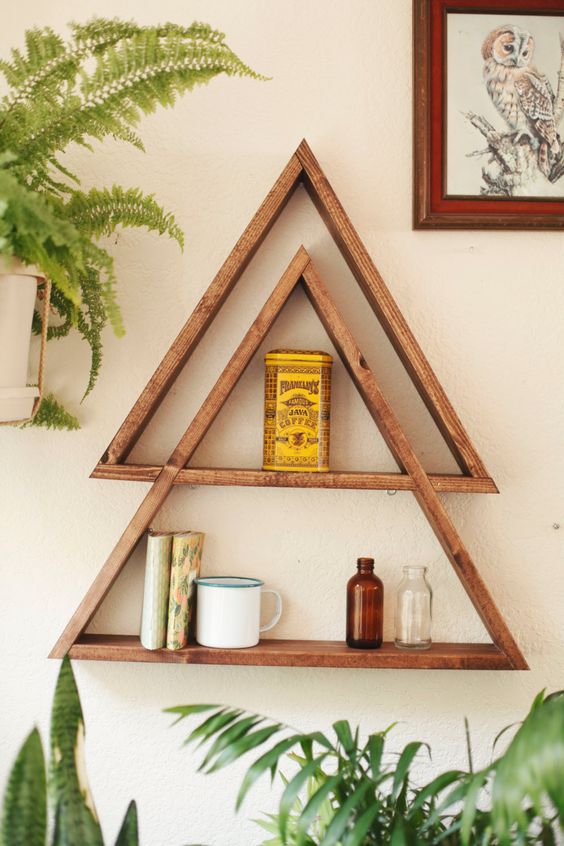 4. Mountain Shelves
Okay, this may not exactly be triangle shelves but they look so cute that we can't resist them. Plus, the mountain peaks are in a form of triangles so it fits the theme. This will look interesting on its own as a piece of wall art if you decide not to use it as a shelf.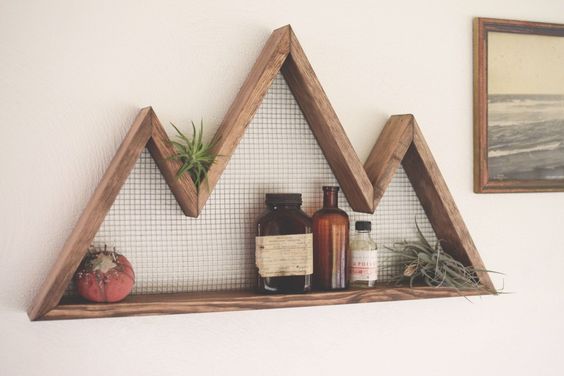 5. Large Triangle Shelf
A simple and fashionable addition to your home, this large triangle keeps it from being too plain thanks to the addition of another mini triangle inside. If you don't like the original wood colour you can always paint it with the colour of your choice.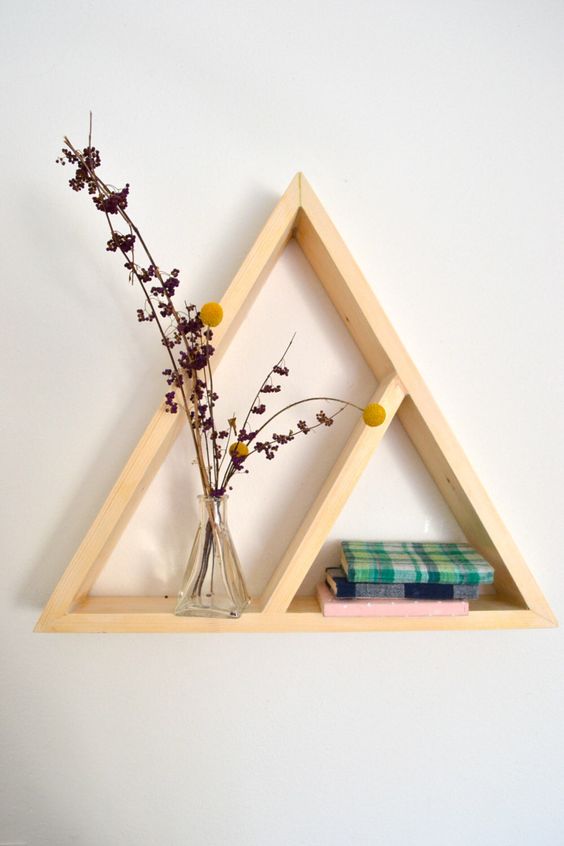 6. Snow-Capped Mountain Shelf
Yes, this is another mountain shelf that is simply too cute for words. Who knew that triangle shelves could be dressed up to look like snowy mountains and be so enchanting? Your guests will simply love this look!