Doors are a very important aspect of the home as they are not only there to keep your home secure but can also be a beautiful addition to your decor. That's why you should also put some thought into the designs of your doors which can give much impact to your house.
1. Chevron Wood Door
We are so used to seeing wooden doors that have panels lined up horizontally or vertically but this chevron wood panel door makes a welcome change from the norm. It looks wonderfully striking and unique.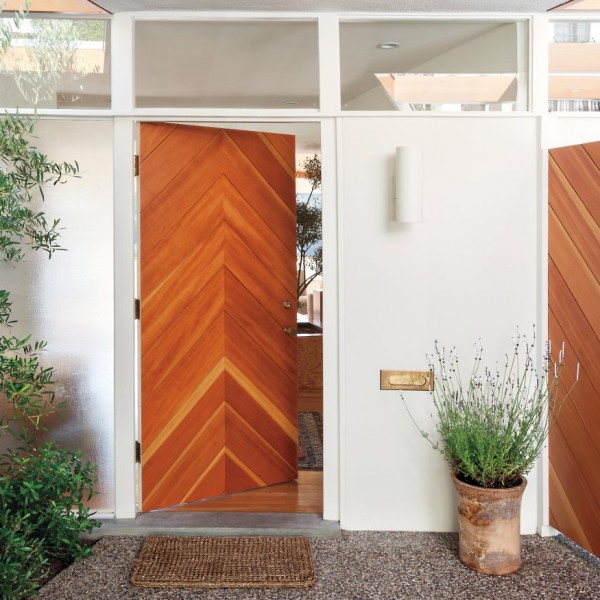 2. Oversized Glass Doors
While glass doors aren't uncommon, such huge ones are certainly eye-catching. Don't worry about the weight of the door as mechanised hardware makes it really easy to open and shut the them.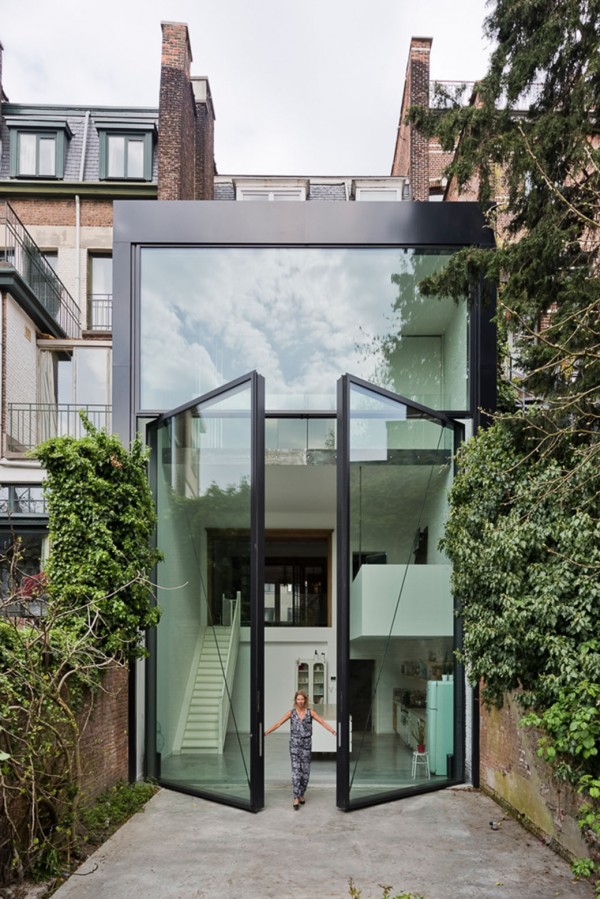 3. Sculptural Wooden Style
Wooden doors are very common in the home but you don't have to follow the same old patterns. Stand out from the crowd with this cool blocky pattern that immediately transforms the door into a work of art. It even opens on a pivot so that you can save space.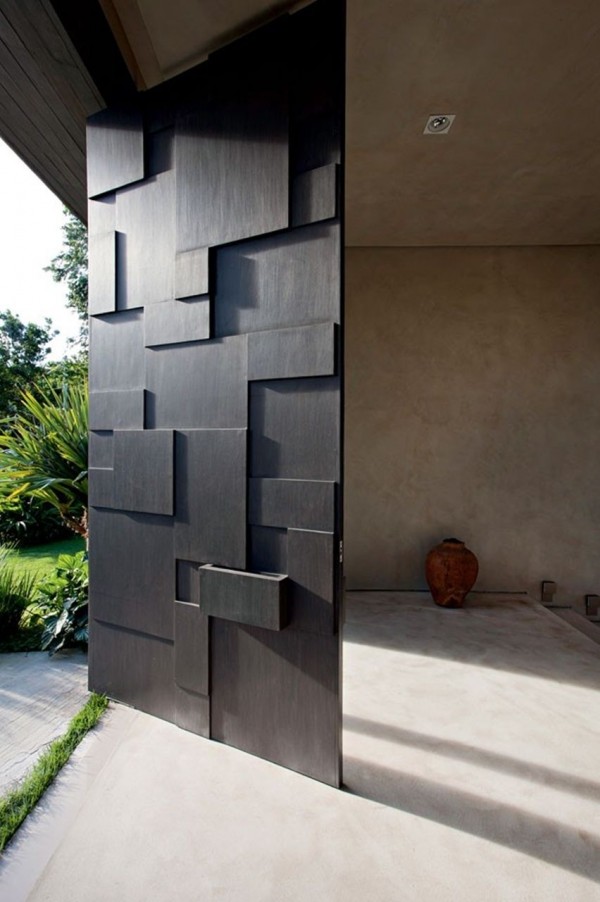 4. Door in a Door
This wooden door is massive but certainly makes a striking statement in your home. For convenience sake, a smaller door is made within the bigger door so that you won't always have to use the large door to get in and out from the house.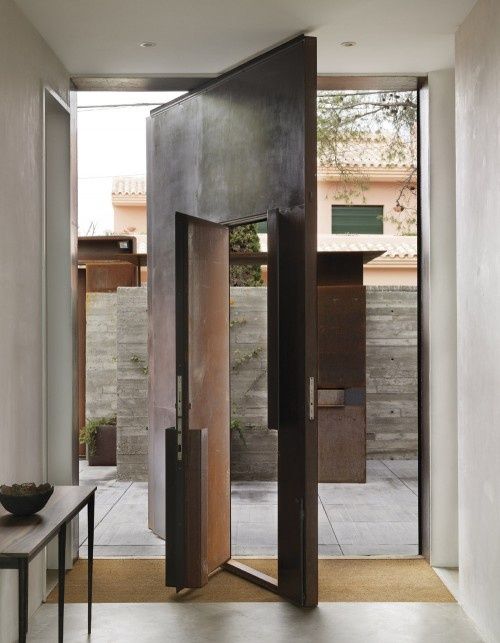 5. Foldable Wood and Glass Style
If you want to save space in your home, a great way to do so is to incorporate folding doors instead of the traditional hinged doors. Plus, this sleek doors made of wood and glass allows the light to filter through and makes the room look bigger.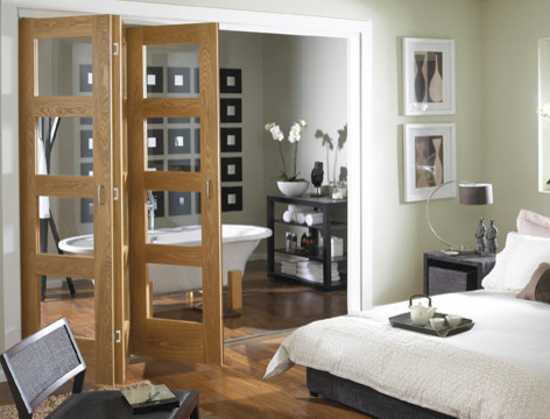 6. Laser-cut Metal Door
Metal is another popular choice for doors as it is sturdy and durable enough to provide safety for your home. This ordinary door is jazzed up with some intricate carvings of an aerial city view and the unusual door handle.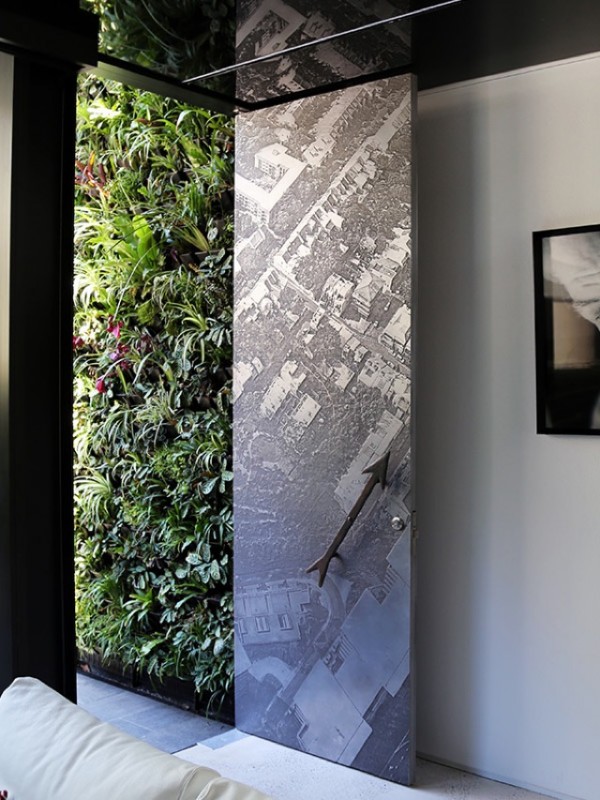 7. Cut-Out Branches Metal Door
Be one with nature and incorporate some eye-catching tree branches on your metal door. Back the cut-outs with glass so that your home will be secure but still allows the visual impact of the design to be the focal point.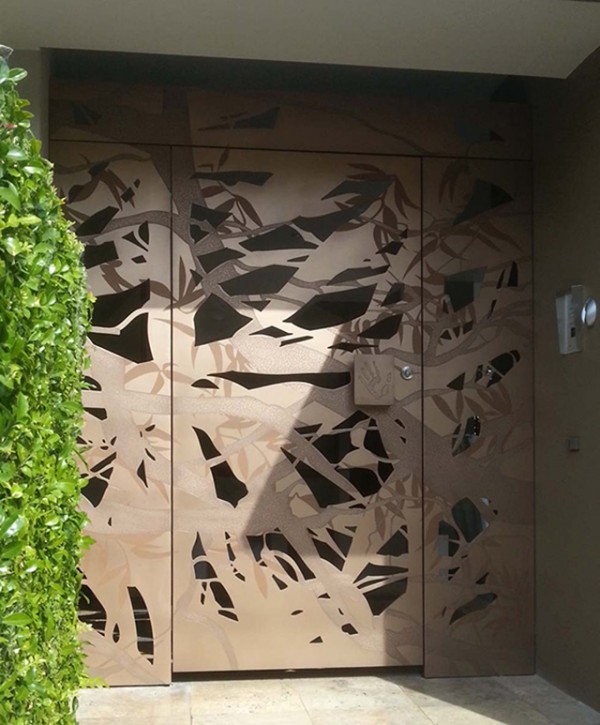 8. Multiple Pivot Style
If you are living in an open plan house and don't like the idea of hard, solid walls separating your space, then give pivot doors a try. Use multiple doors that can be combined together to form a solid barrier and make them do double duty as doors and a wall.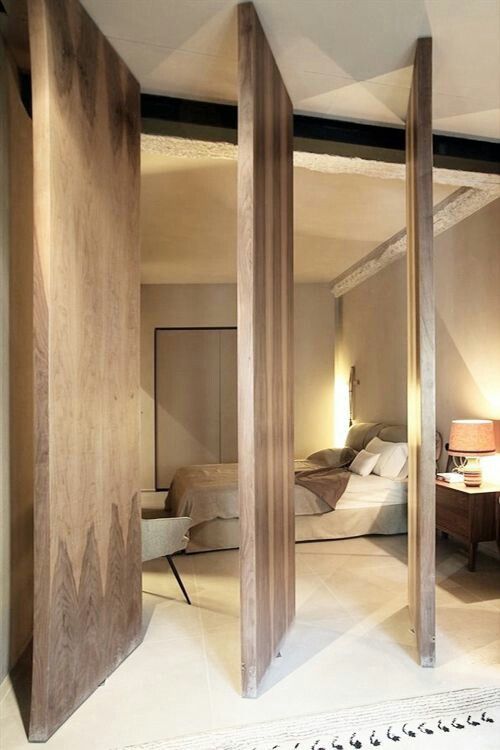 9. Patterned Screen
Who says screen doors can't be both pretty and functional at the same time? These intricately patterned screen door allows fresh air in but keeps out the sun and pesky bugs.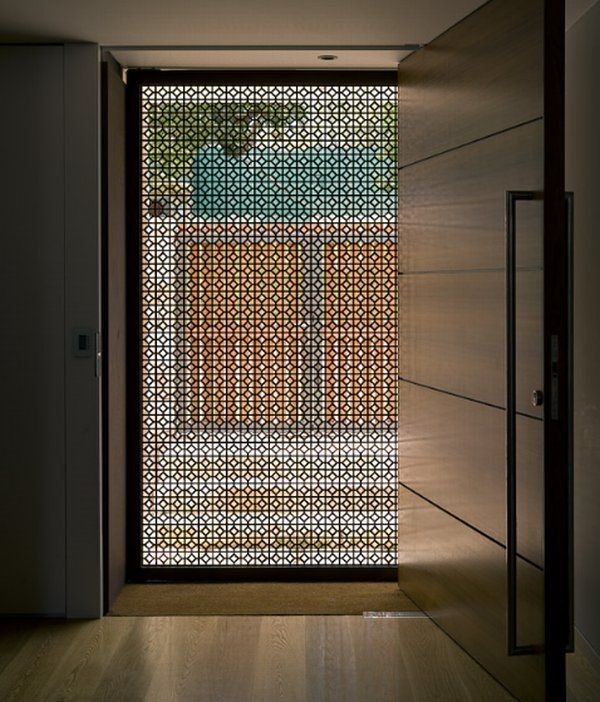 10. Glowing Style
Want a door that looks like it came from the future? Then this softly glowing door with some bright lights installed within the door's semi-transparent onyx panels will be the perfect choice for you.