There are so many different geometrical shapes out there that you can use in your home decor but we think that the hexagon or honeycomb shapes are definitely one of the most fascinating ones. It's time to jazz up your home a little with these super gorgeous ideas.
1. Hexagon Backsplash
Every kitchen needs a backsplash and it's up to you to make it a totally trendy and stylish one. This hexagonal backsplash in a marble material looks beautifully put together and is super versatile for almost any kitchen style.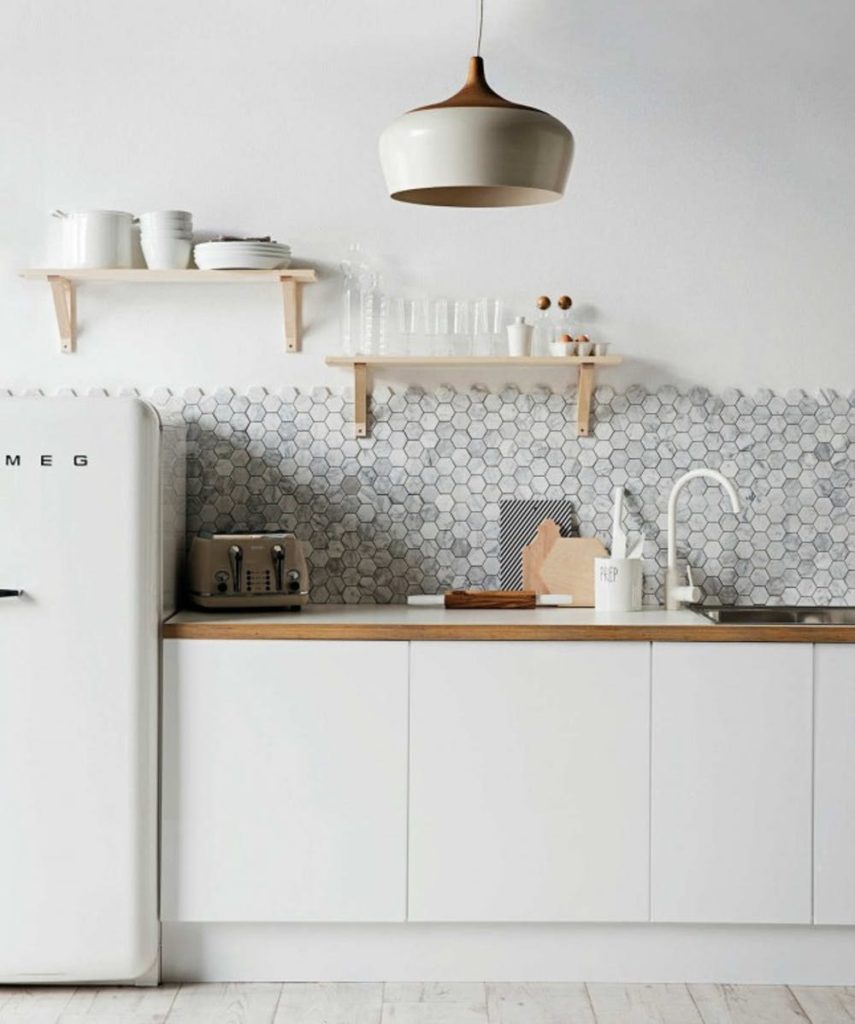 2. Hexagon Canisters
Sometimes incorporating hexagons into your home doesn't have to be too obvious, you can go for a subtle way like these lovely canisters which are simply gorgeous. They can be used for the kitchen, your toilet or even in your bedroom to hold your beauty products.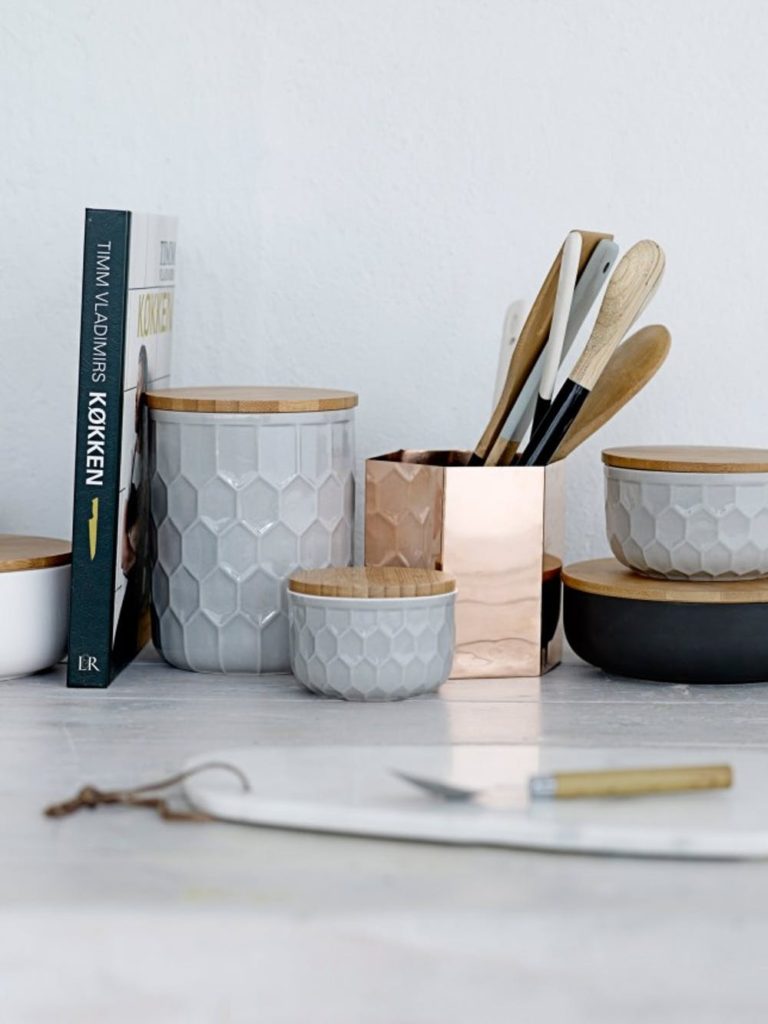 3. Hexagon Mirrors
These small hexagon mirros are beautiful enough on its own but when you use it to create a stylish pattern, it makes it look even more chic. The abstract design in this instance makes a bold statement piece on the wall.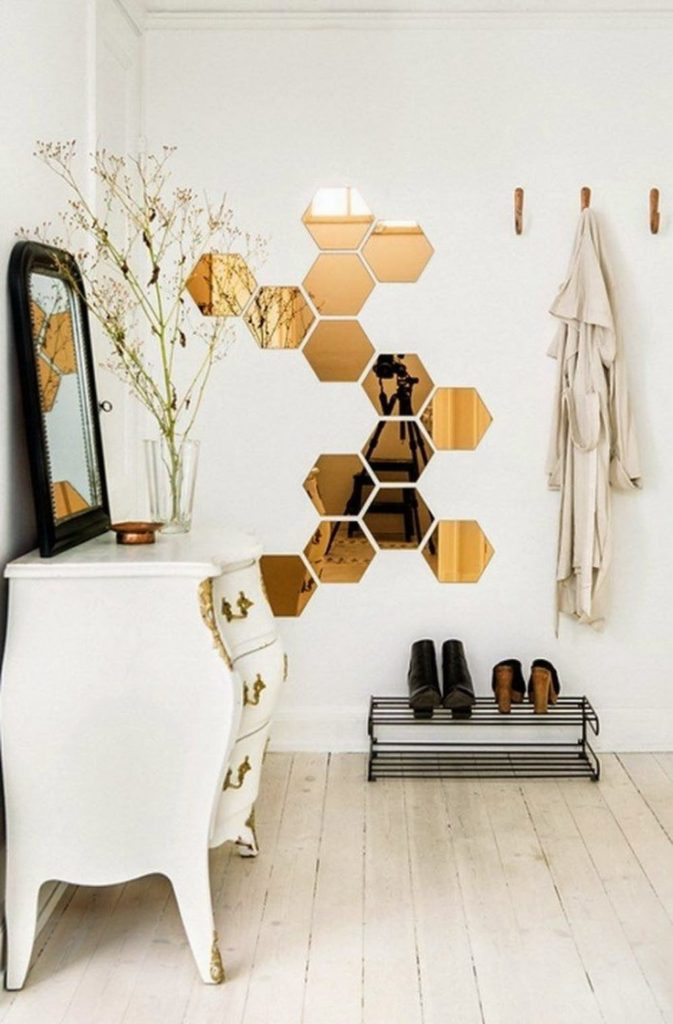 4. Hexagon Clock
Who says timepieces have to be boring and dull in your home? This vibrant and fun clock looks like an ordinary timepiece at first but the background of vividly coloured hexagon shapes on the face of the clock makes it look more interesting. This is a great addition to the home or even in your home office for a splash of colour.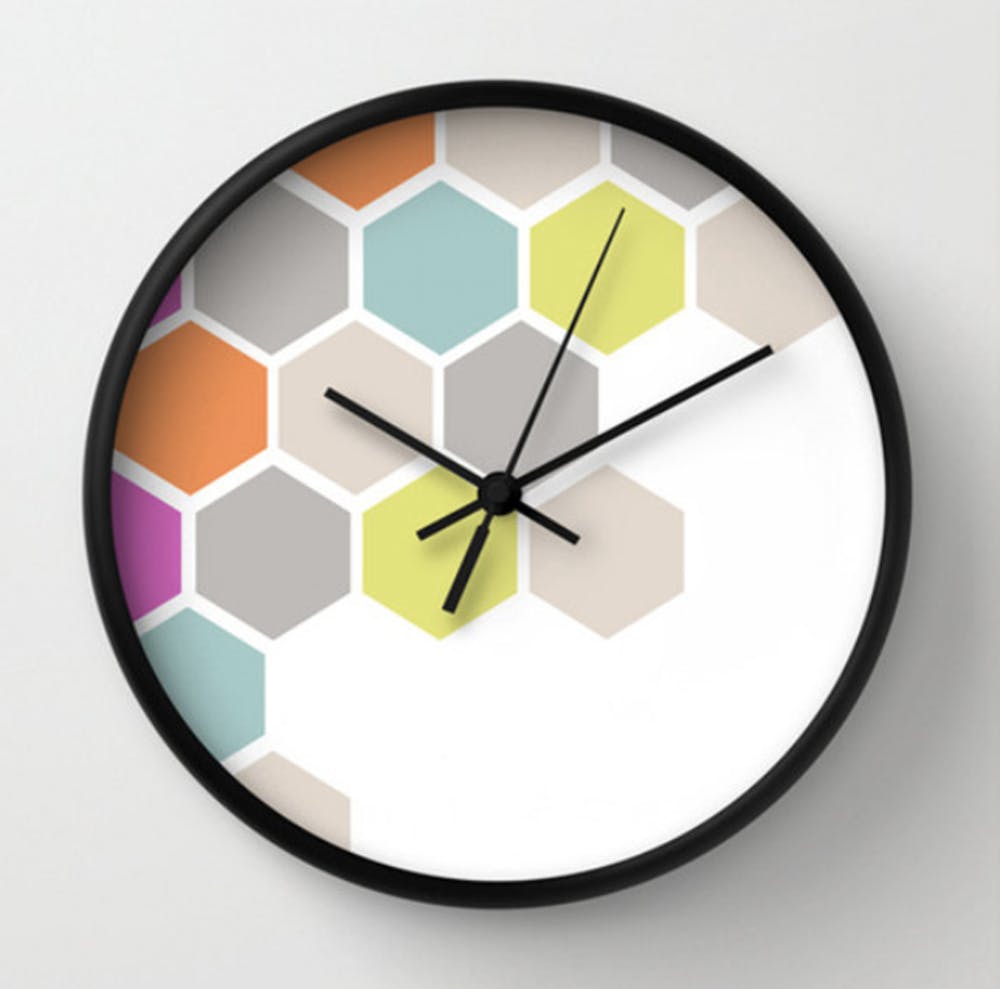 5. Hexagon Wall Decal
If you're feeling that your walls need a little dressing up but are afraid to commit to a huge paint job then you might consider getting some handy wall decals. This hexagonal wall decals are easy to use as you just have to stick them on your wall but will look really outstanding.