Sequins are delightful things to use at home especially when you need a little pizzazz and flair to make your home more interesting. Sometimes all we need is a little bit of this sparkly touch in our home decor to bring it to life. Get inspired with these amazing ideas.
1. Sequin Patterned Blanket
This white and cream bedroom might look bland and boring if it weren't for the gorgeous blankets on the bed. The chevron patterns in sequins jazz up the room and makes it more stylish.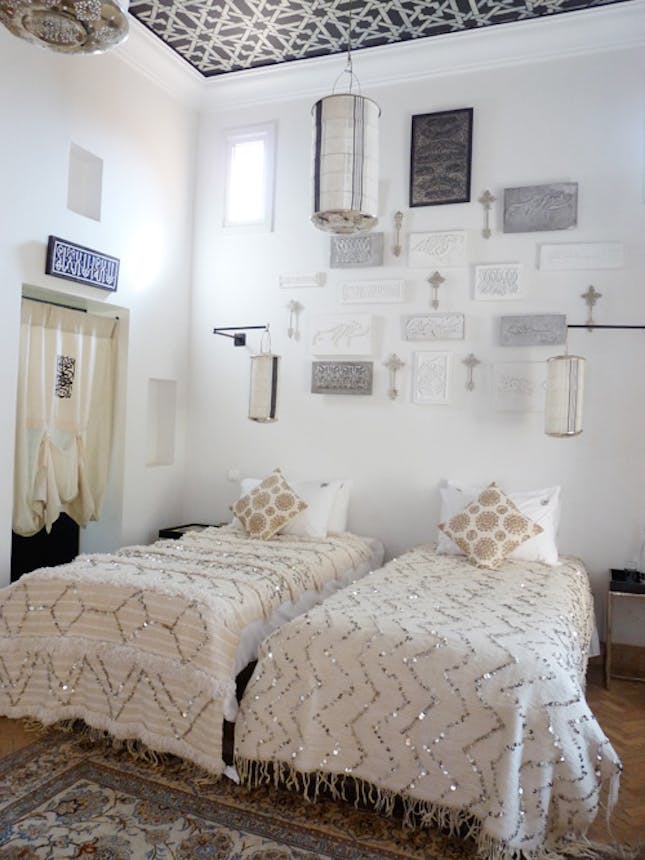 2. Marrakesh Daybed
If you want to be a little bit more extra then think exotic and use styles such as this Marrakesh design that welcomes the use of sequins. The colourful patterns and some added sparkle really warms up the room.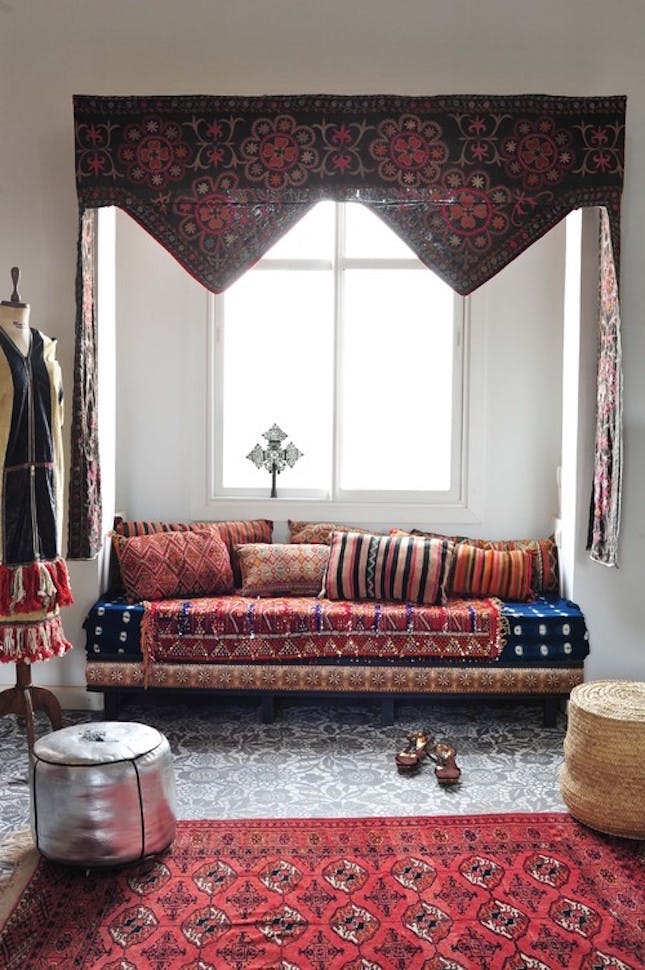 3. Sparkly Wall Art
You can easily spice up a stark room with some amazing and eye catching wall art done in sequins. It doesn't even have to be complicated, this awesome wall art is made using the same sequins in a varying pattern.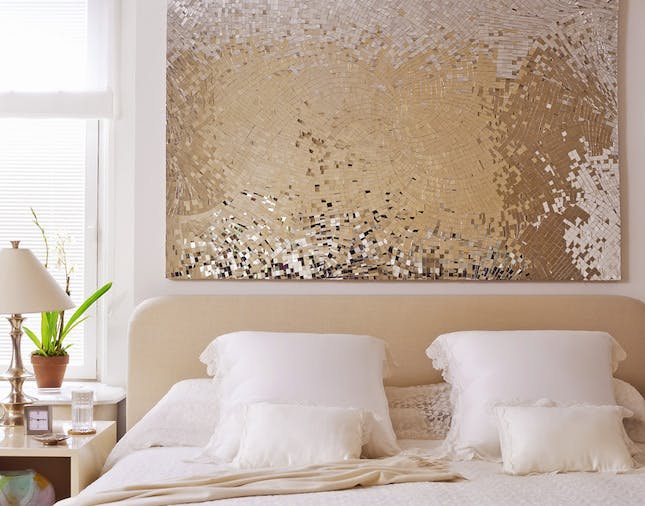 4. Sequinned Chandelier
There's nothing quite as attention grabbing as a light fixture that is bedazzled in sequins, just like this charming chandelier in the dining room. The slivery sequins dangling off the lights is super cool and makes an interesting statement in the room.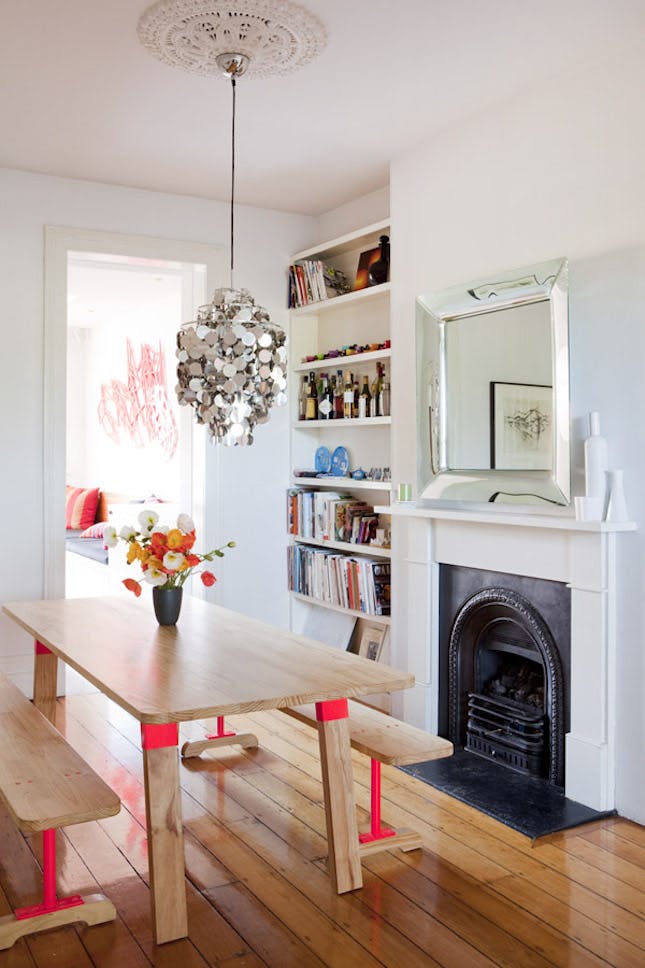 5. Sequinned Room Divider
Having an open space apartment is nice, but sometimes you just want a little privacy or just to keep your space away from prying eyes. That's where this beautiful sequinned curtain comes in handy, making a lovely room divider and adding some style in your home.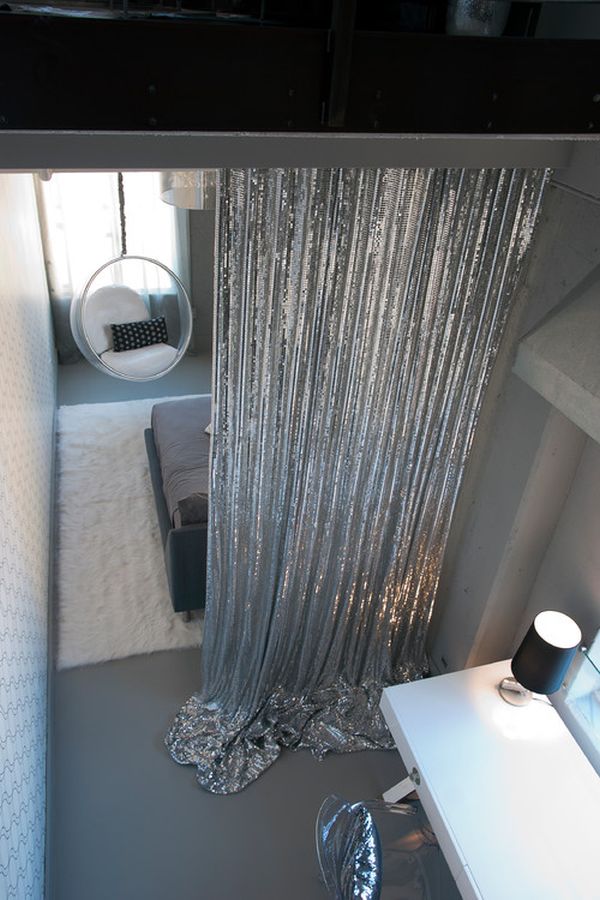 6. Dazzling Blanket
If you think your bedroom needs a little pick-me-up then look no further than this super sparkly sequinned blanket that becomes the focal point in the room. Keep the rest of the decor simple so that the blanket can take centre stage.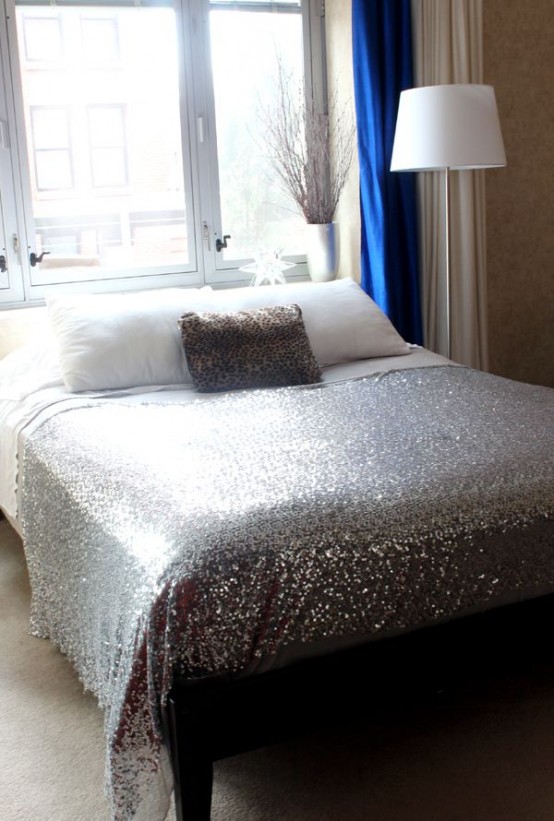 7. Regal Purple and Sequinned Bedroom
In this bedroom fit for royalty, the beautiful purple colour goes really well with the dark tones that is used in the room for a luxurious feel. However, the gorgeous pillows on the bed is matched by the sequinned detailing on the blanket which makes the room look even more majestic.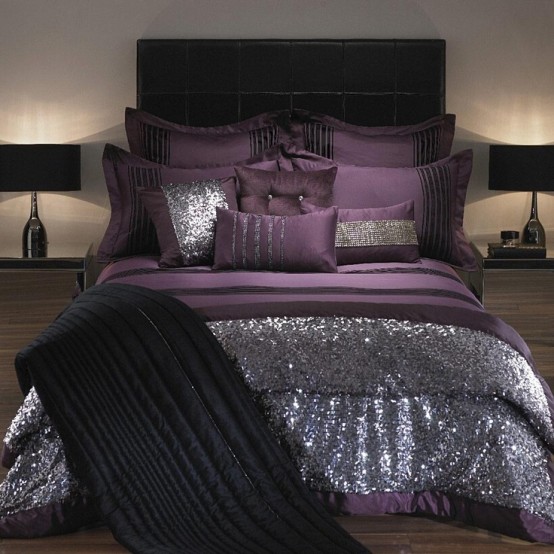 8. Glamorous Feature Wall
This room is bold and quirky already without that charming piece of wall that is adorned in gold sequins in the middle but it certainly is the icing on the cake. The muted grey walls and wooden floor help to tone it down and keep it classy.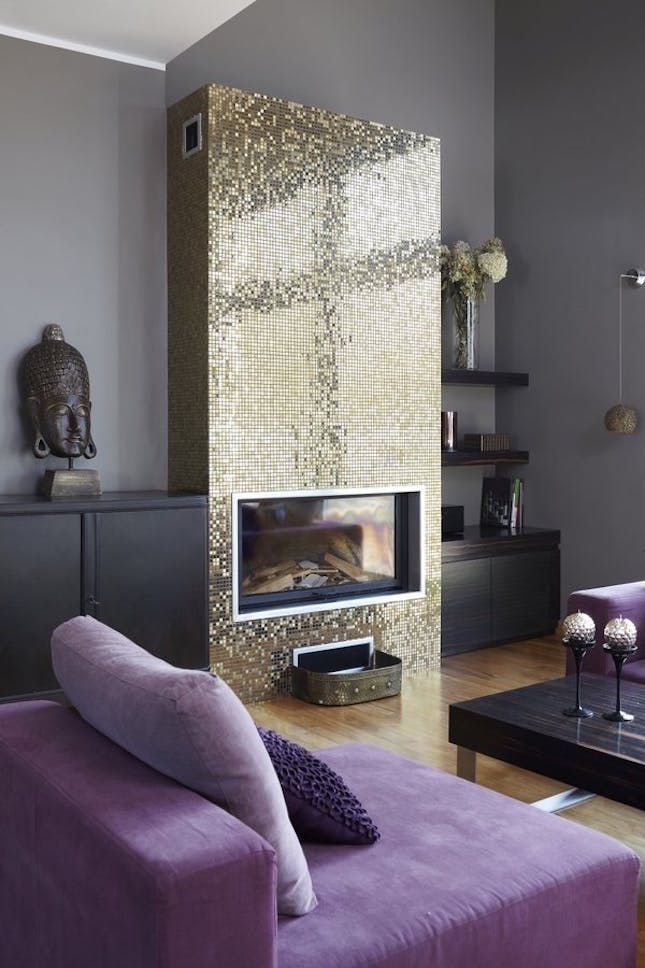 9. Sequinned Wall Paint
You can actually make a pattern of sequins in your room with this really charming way of painting your walls. Make some large shiny gold circles on your wall against a backdrop of matte gold and you have a stylish room.
10. Sequinned Wall
If paint isn't enough for you then you can also throw caution to the wind and let your sparkle fairy lose by completely covering one wall entirely with sequins for a totally gorgeous room. Make sure the rest of your room is fairly subtle as you want the feature wall to shine.