We spent a good part of our lives in our bedroom so it's only understandable that we would want to make it as comfy and beautiful as possible. Decorate your bedroom stylishly and get a good mattress to make it warm and inviting is definitely a must if you want to transform your bedroom into a sanctuary.
1. Soft Gold Bedroom
Gold is a very elegant colour that evokes a sense of luxury and timelessness. Decorate your bedroom in varying shades of soft gold will make it look romantic and beautiful. Pair it up with significant white colour to compliment your overall bedroom decoration.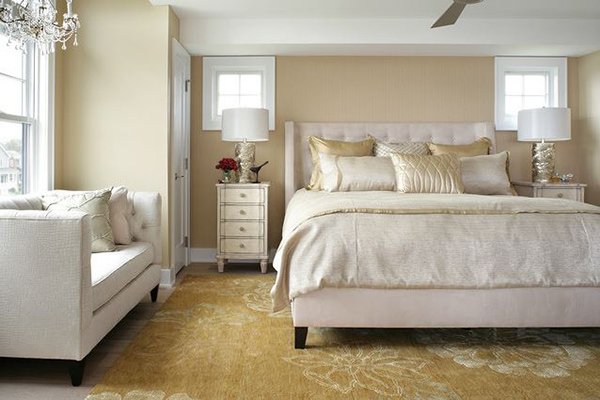 2. Feminine Floral Bedroom
For an elegant boudoir that will delight any girly girl, adorn the room with some pretty floral patterns to make it even more lovely. Different shades of purple makes it look really whimsical and gorgeous.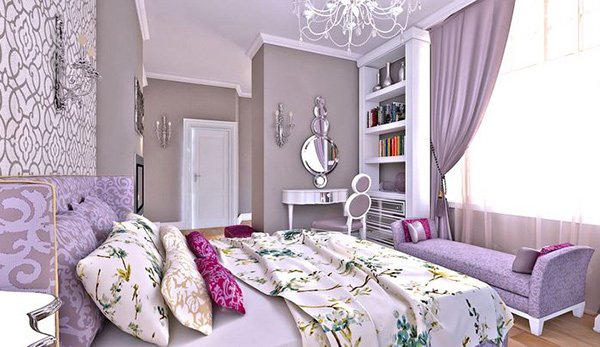 3. French-style Bedroom
Deck out your bedroom in an exquisite style inspired by the French which looks grand and majestic at the same time. The lofty pillars and intricate golden carvings make it look elaborately beautiful.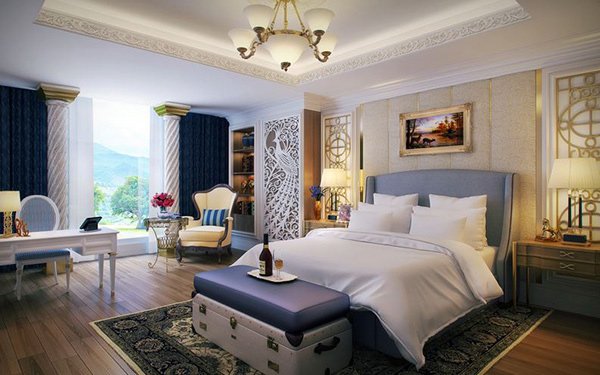 4. Regal Bedroom
This bedroom already looks like it is fit for royalty with its elaborate furnishing and luxurious textures that is topped off with a glossy finish to make it look even more elegant. Pops of purple adds to its majestic ambiance.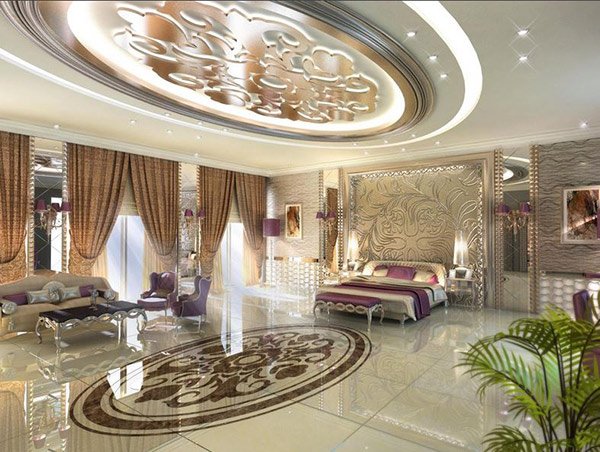 5. Classy Rustic Bedroom
Who says rustic cannot be chic and elegant as well? Think out of the box and decorate your room with this rustic decor that is classy and inviting. Complement your bedroom decoration with lots of wood element furniture so that it further expands the rustic element.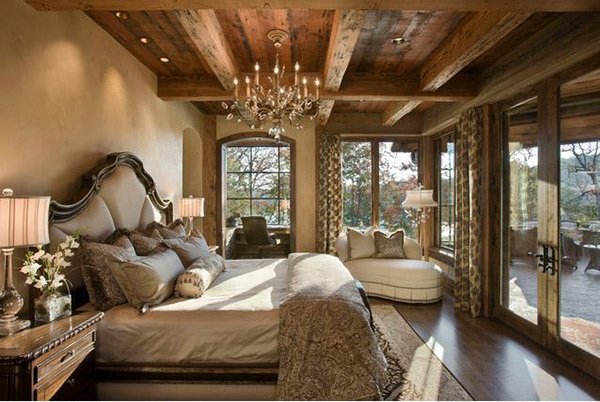 6. Plush Textures Bedroom
Another great way to transform your bedroom into an elegant place is to play around with lush textures such as velvet, faux fur and silk. These fabrics are already naturally plush and will elevate the status of your bedroom.