Guests come and go from your house but the one thing that will remain is the stylishness of your guest room that is so comfortable that no one will feel like leaving. Create some of the best guest room designs with these cool ideas to welcome your guests.
Yellow is a really warm and fun colour that will brighten up any room so make sure you know how to use it well. The sunny yellow on the walls of this guest room is toned down by the black and white furniture and accented by the sunburst mirror hanging on the wall.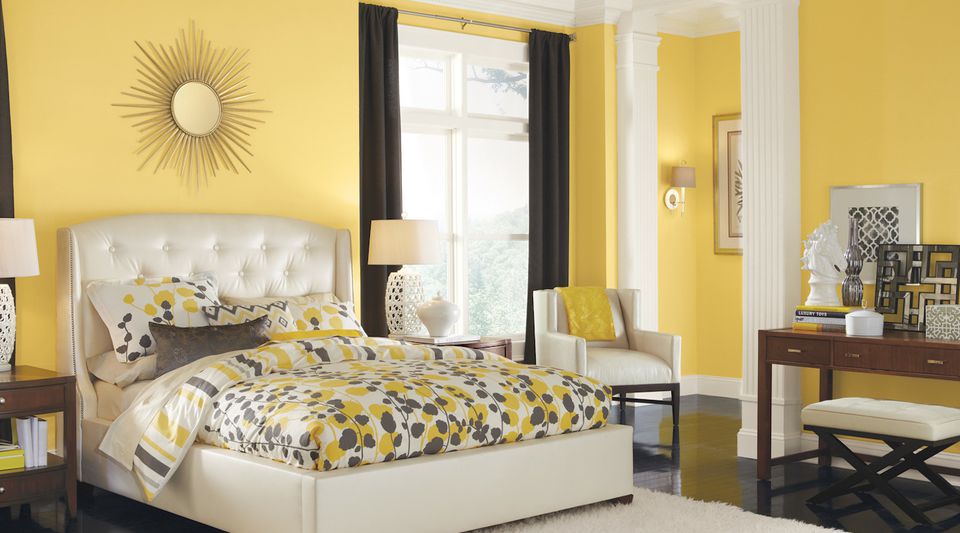 2. Four Poster Guest Room
Putting a four poster bed in your guest room is a really luxurious idea and will certainly make your guests feel welcome. The golden bed matches well with the pretty green palette used in the room.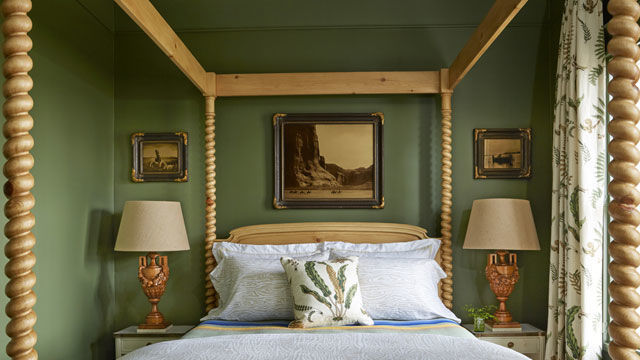 3. Cosy Grey Guest Room
For a stylish and one-size-fits-all guest room, it is recommended that you use neutral colours such as this guest room that looks perfectly cosy in grey. Accented with pops of white and light wooden furniture, it looks neat and pretty.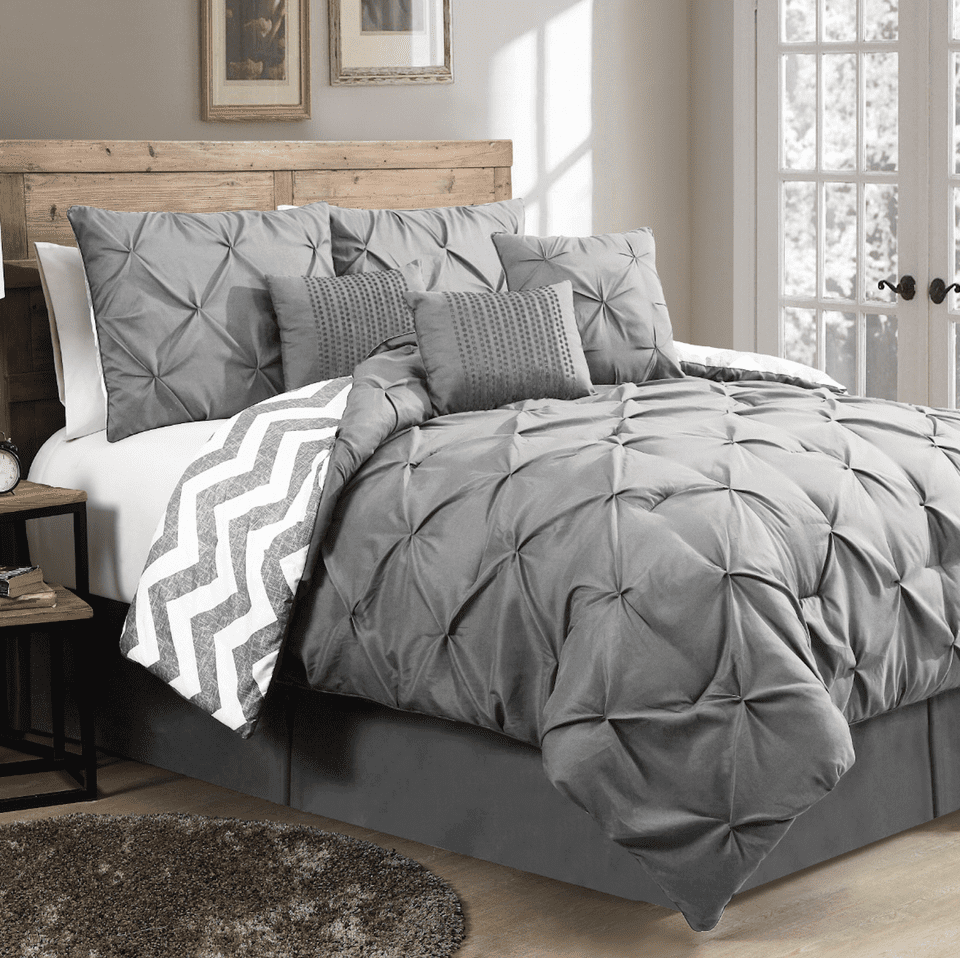 4. Quirky Guest Room
You can play around with the features of your guest room designs and make it a fun yet welcoming place for your guests. This cute bed is anchored with rope and charming accessories are used in the room such as the hanging basket and antique looking side table.
5. Patterned Guest Room
Guest rooms don't have to dreary and stripped of all character, instead you can play around with patterns to make it more homey. This guest room uses patterns of all sorts such as geometric stripes and florals to make it work.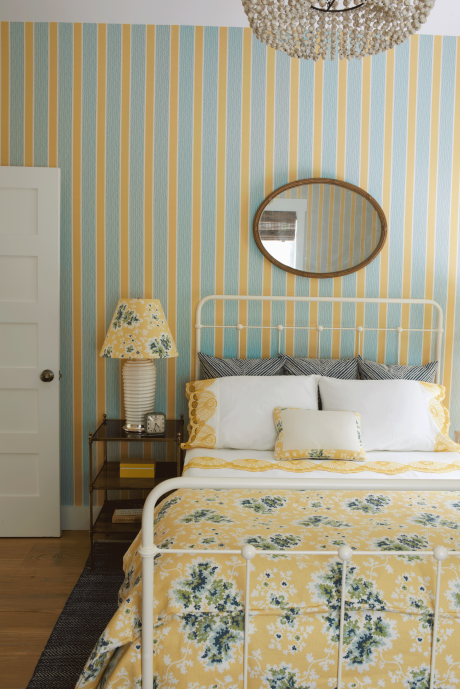 6. Modern Rustic Guest Room
This guest room meshes both modern and rustic together so perfectly that it looks super stylish. The modern and elegant four poster bed looks gorgeous against the rustic wooden walls and shelves.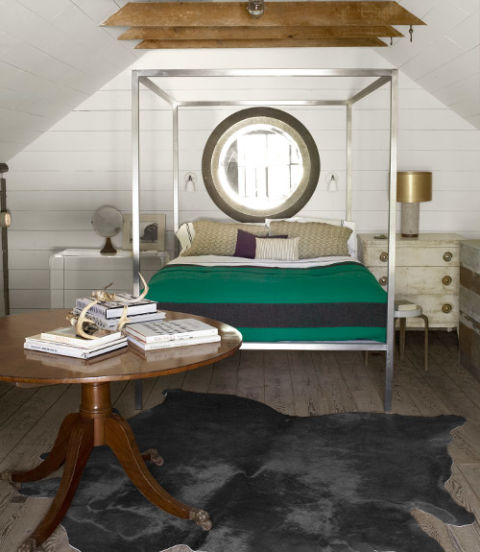 7. Striking Guest Room
Sometimes all you need to dress up a guest room is to turn one wall into an accent wall with a dramatic design. Keep the rest of your furniture simple to let the wall shine.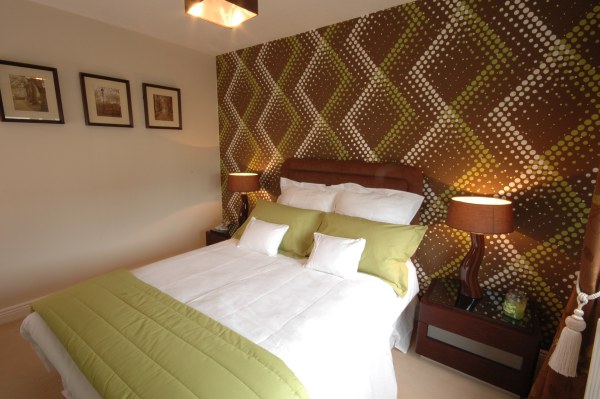 8. All-White Guest Room
Sometimes you don't have to choose a lot of colours to make a really awesome looking room. In this guest room, only white is used but yet it still manages to look stylish and inviting.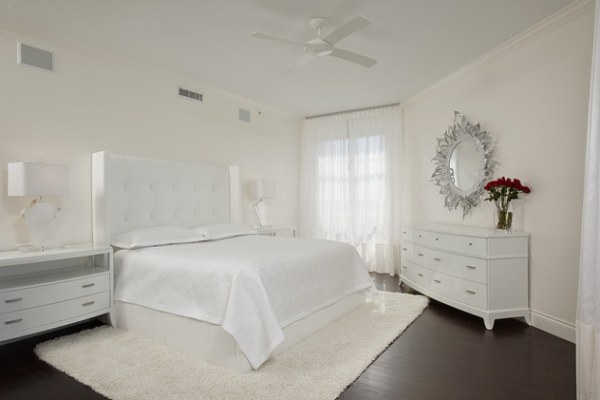 9. Plush Guest Room
Add a touch of luxury into your guest room with these romantic half canopy coverings and pendant lights that immediately dresses up the bed. The lush textures used and the thick carpet makes it feel like a luxurious hotel room.