Black is a really cool colour that goes well with anything and it is common knowledge that you can't go wrong with this colour. Using it in your bedroom is a stylish and sophisticated choice that will make an interesting statement and possibly make you never want to leave your cosy bedroom again.
1. Youthful Black Bedroom
This simple yet trendy bedroom isn't cluttered much with accessories but the few shiny elements that are used really spices up the room to contrast the deep black shade. Pops of grey and white makes it look less plain and dreary too.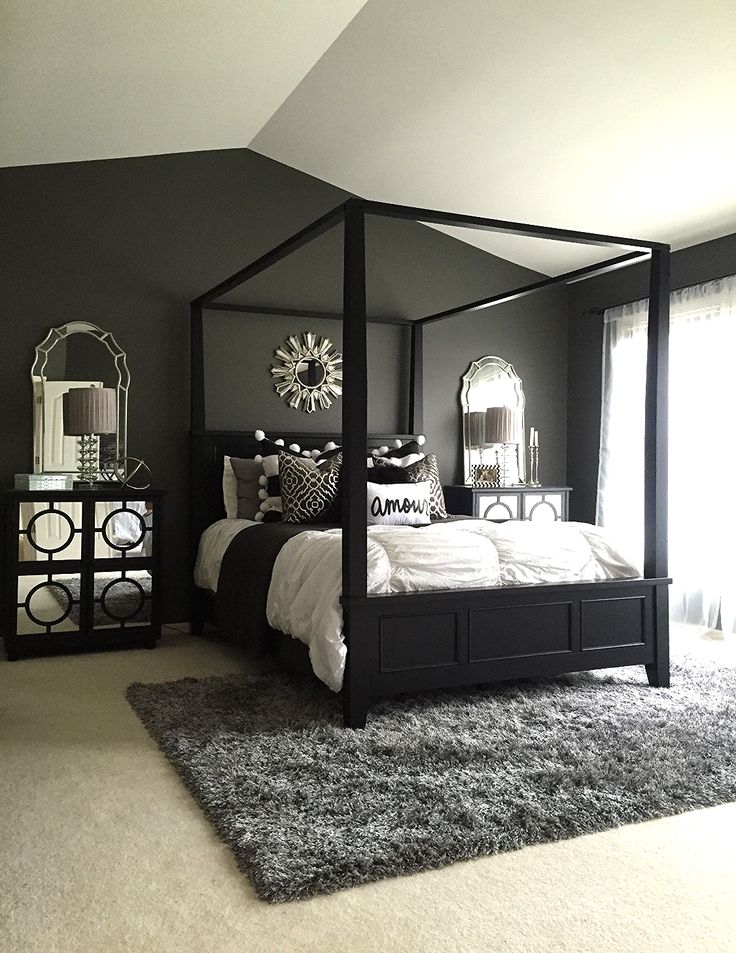 2. Elegant Black Bedroom
If you want to feel like royalty reclining in your bedchamber every night then you can take inspiration from this regal-looking room. The use of gold accessories in this room is a great idea as it makes it look even more sophisticated.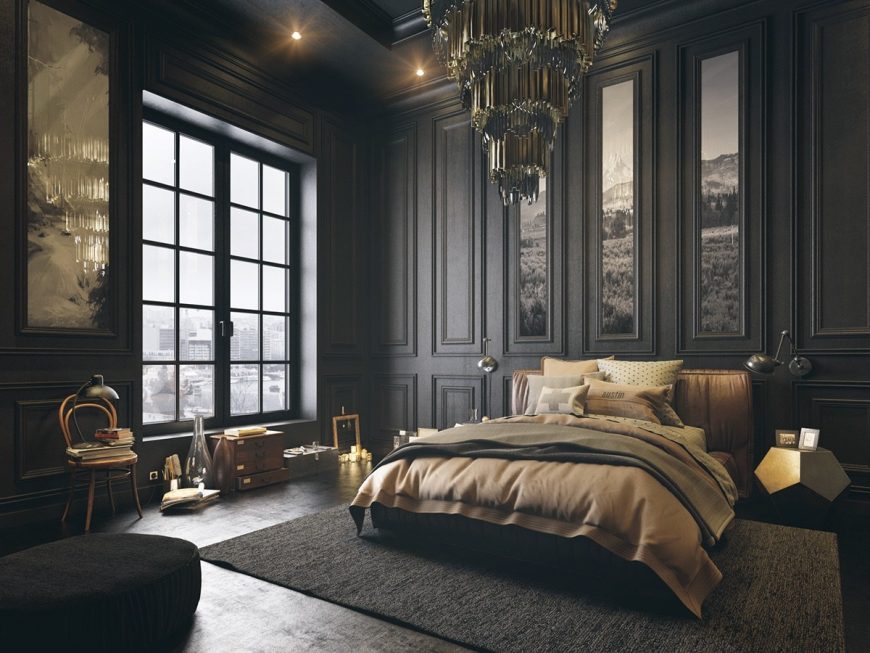 3. Bohemian Black Bedroom
Now, this charming bohemian bedroom exudes an ethereal vibe that makes you feel like you've entered another ream once you step into the room. The usage of cream and black accentuates the space perfectly.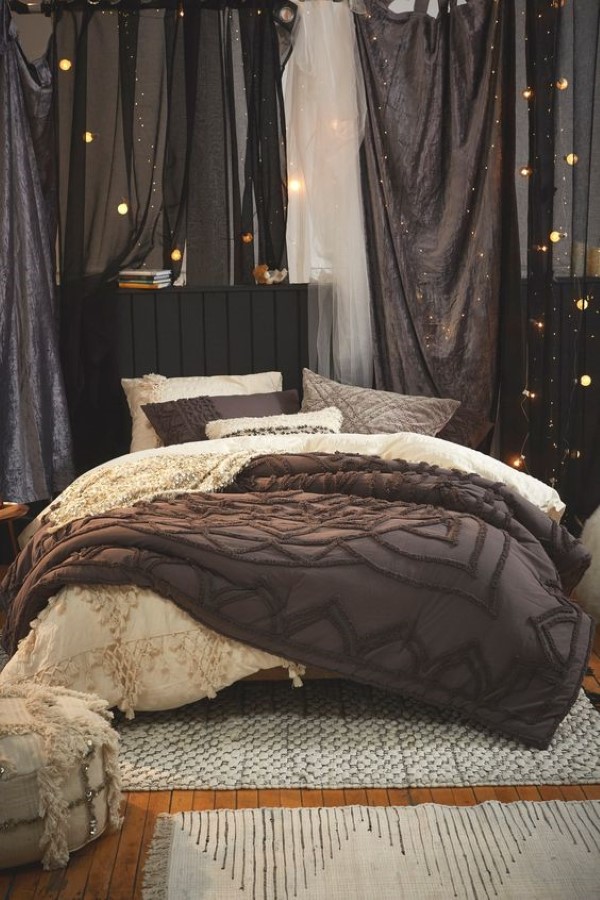 4. Girly Black Bedroom
As black is the perfect foundation for almost any other colour, adding a splash of blush pink into the decor softens it up and gives it a feminine touch. Adding some plush texture makes all the difference in a black bedroom as well.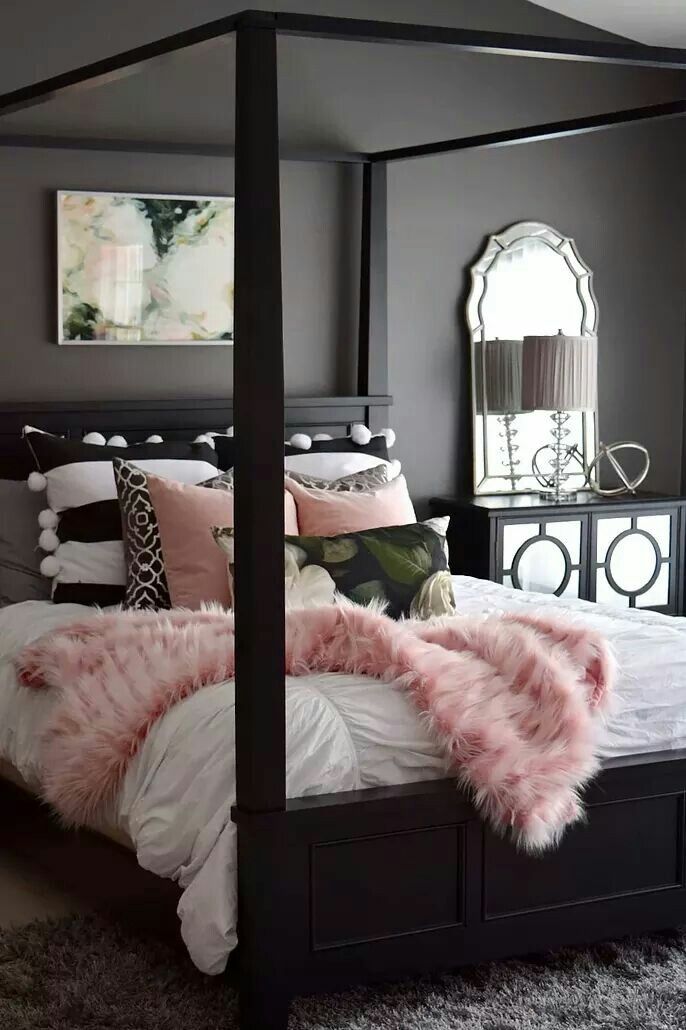 5. Classic Black Bedroom
Go timeless and classic on this look that only uses black with a little bit of white sprinkled throughout the room to make it look more interesting. Different patterns in the room also make it look more glamorous.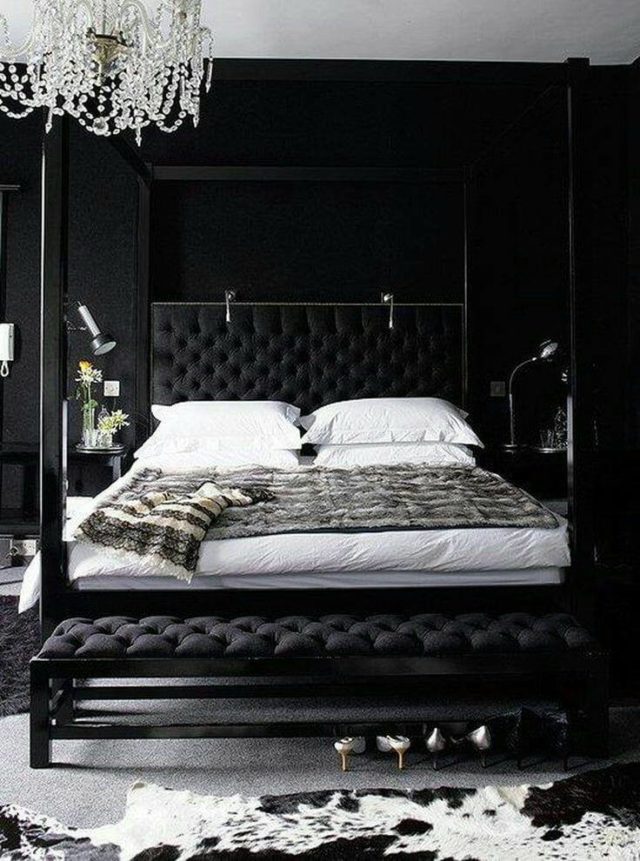 6. Oriental Black Bedroom
Black doesn't mean that you have to be boring because this bedroom is a testament that you can be really cool with the right prints. The boldly patterned wallpaper and bedspread offset each other perfectly.