Black is a colour that has remain a staple throughout the years and it is supremely easy to match with any other colours as well. It is classic, bold yet understated and inherently glamorous with the right accessories. Get inspired with these gorgeous black bedroom decor designs.
1. Dramatic Black Bedroom
You are mistaken if you think that a black bedroom would be dull and boring as this bedroom is just the opposite. Revive your inner Gothic with this cosy bedroom with the best mattress in town that uses dark brown furniture and brightens up the room with modern light fixtures and quirky wall art.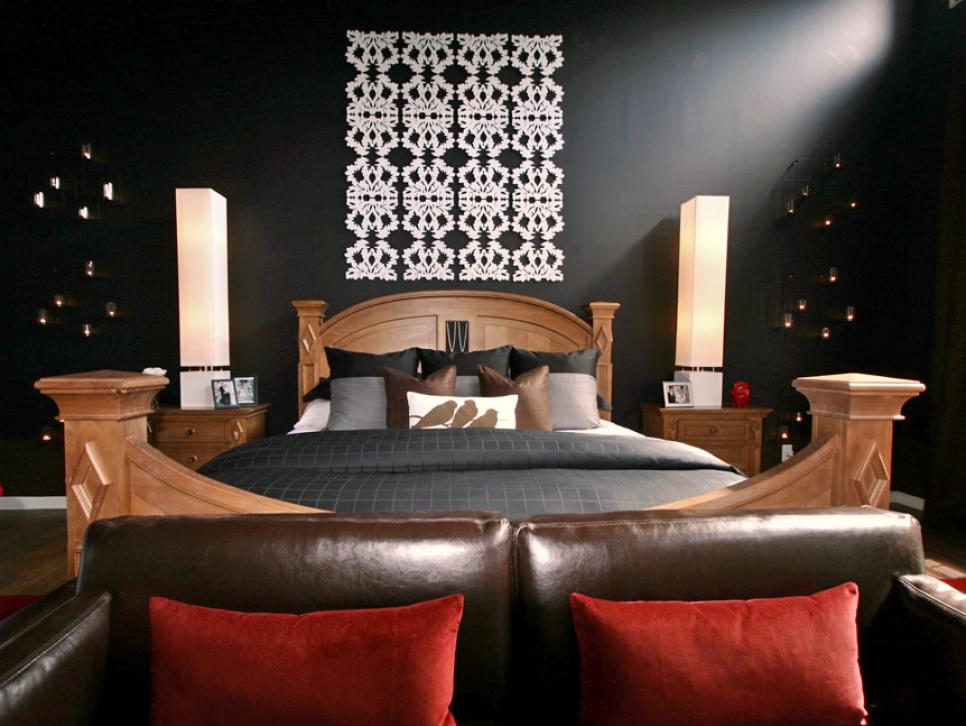 2. Jet Black Bedroom
This modern bedroom is kept from being too boring with the addition of eclectic furniture such as the heavy chandelier and luxuriously fluffy throw on the bed. All of these come together to create a look that is more fashion forward.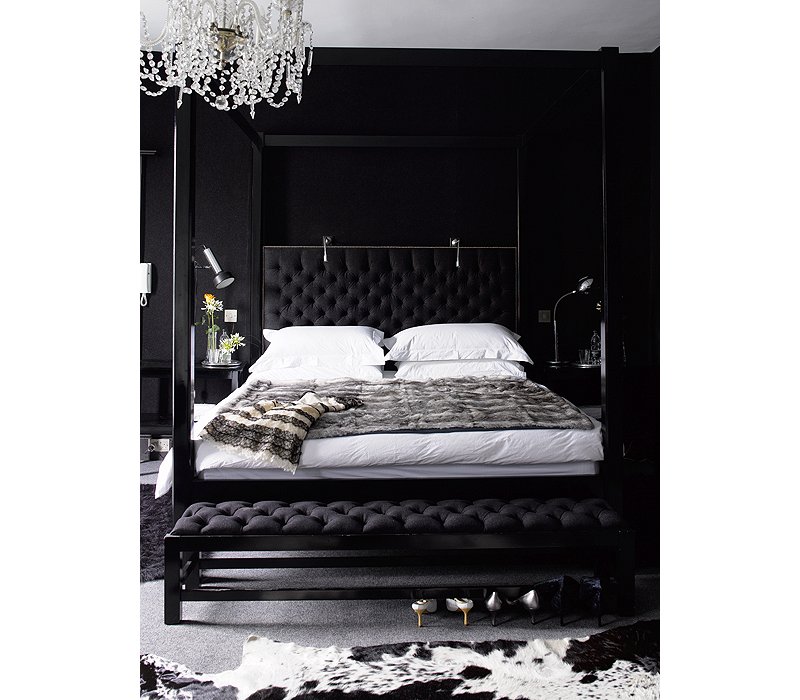 3. Contemporary Black Bedroom
A classic example of a contemporary and comfortable bedroom, the decor incorporates various shades of black for most of its furnishing. However, pops of stark white and different textures is used to keep the design from looking too dull.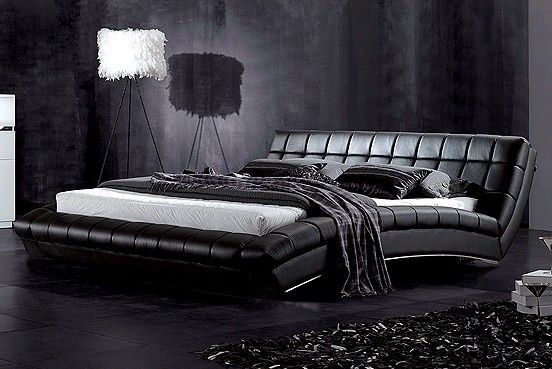 4. Sophisticated Black Bedroom
Black is one of the most elegant colours out there so you can expect your room to look really classy and sophisticated. Add visual interest by using a damask wallpaper that uses another shade of black while the black chandelier really elevates the style of the room.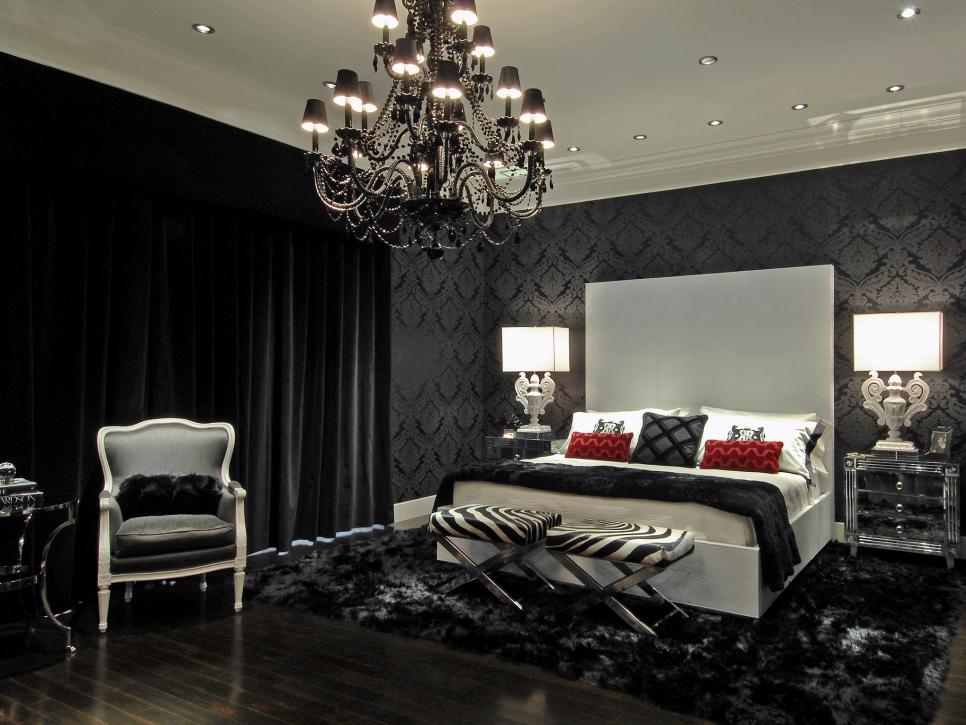 5. Striking Black Bedroom
Make your bedroom a beautiful place to rest and relax in after a long day by using this fashionable silver bedding to contrast with the black palette. Add some character the room with the luxuriously tufted headboard and dramatic ceiling.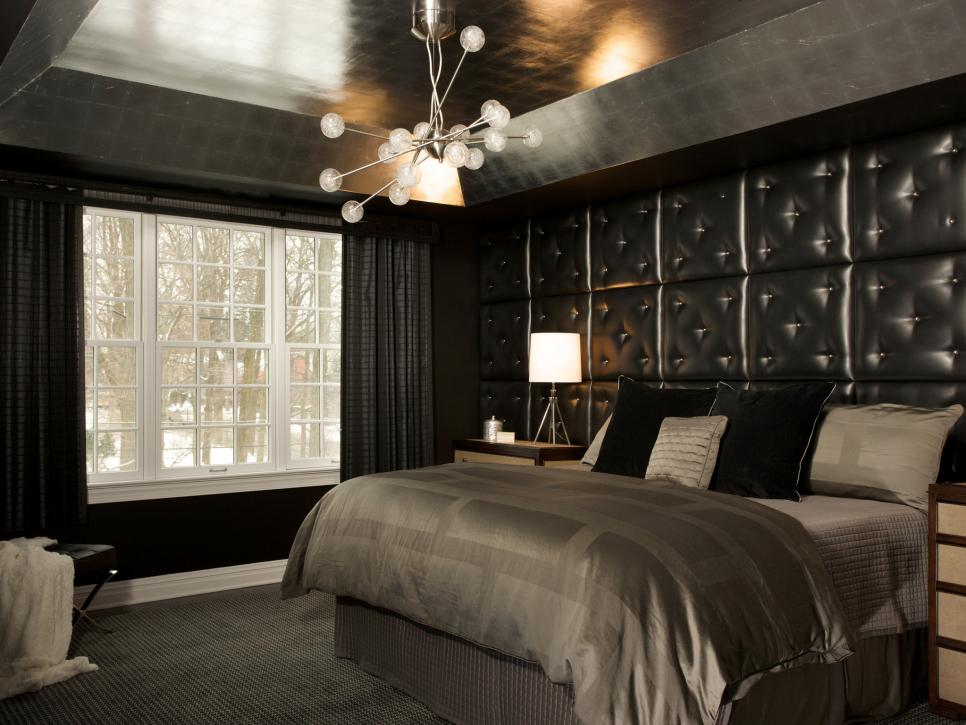 6. Elegant Black Bedroom
Your cosy black bedroom can look really chic with the right use of furnishings and the modern low bed. The stylish room is made more chic with an silvery gray rug and fluffy white bedding.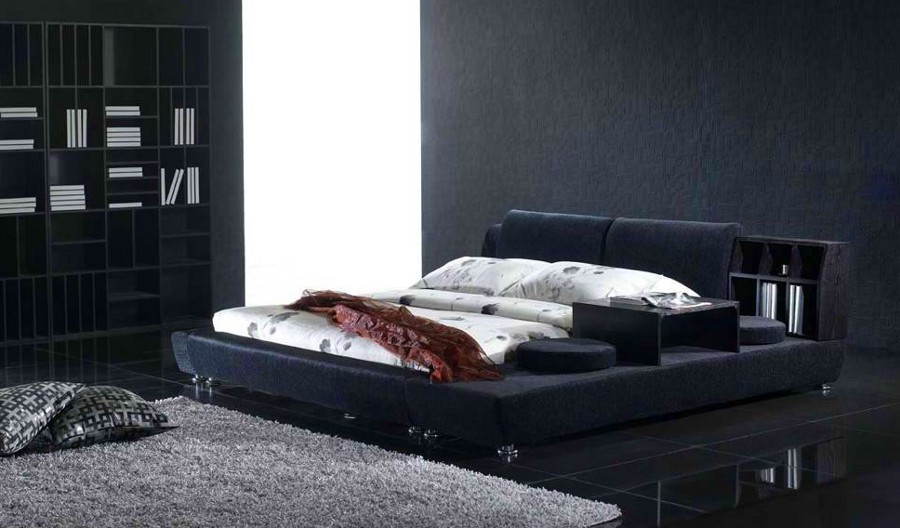 7. Glamorous Black Bedroom
Very rarely do you get to see bedrooms that use round beds so it looks really gorgeous when you use it. Make it more comfy with some soft and fluffy furnishings of different textures.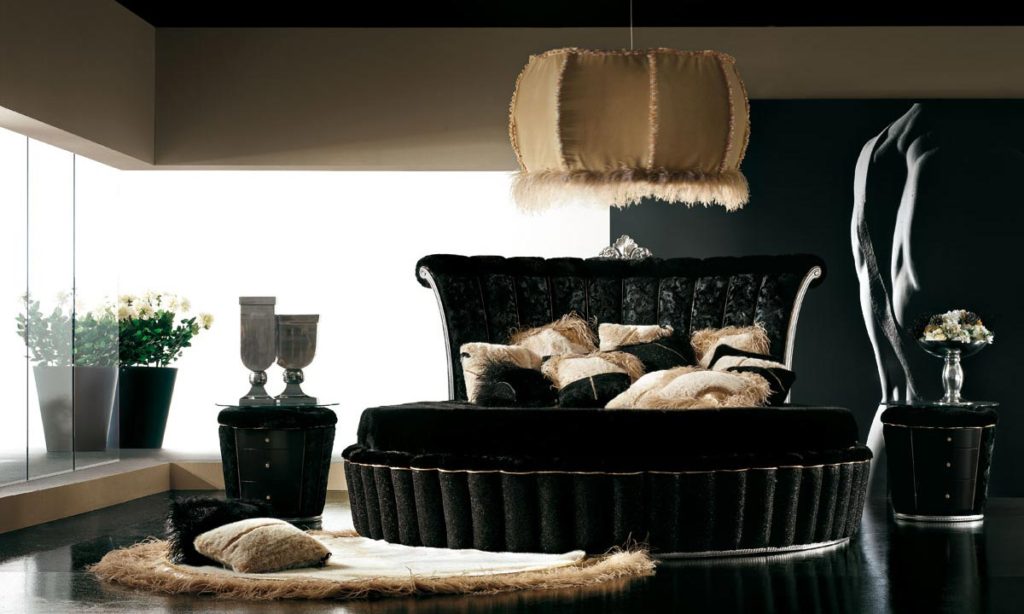 8. Bright Black Bedroom
It may sound like an oxymoron but it is actually possible to have a black bedroom that is bright. You can achieve this design by installing a big ceiling to floor length window to let in as much natural light as possible.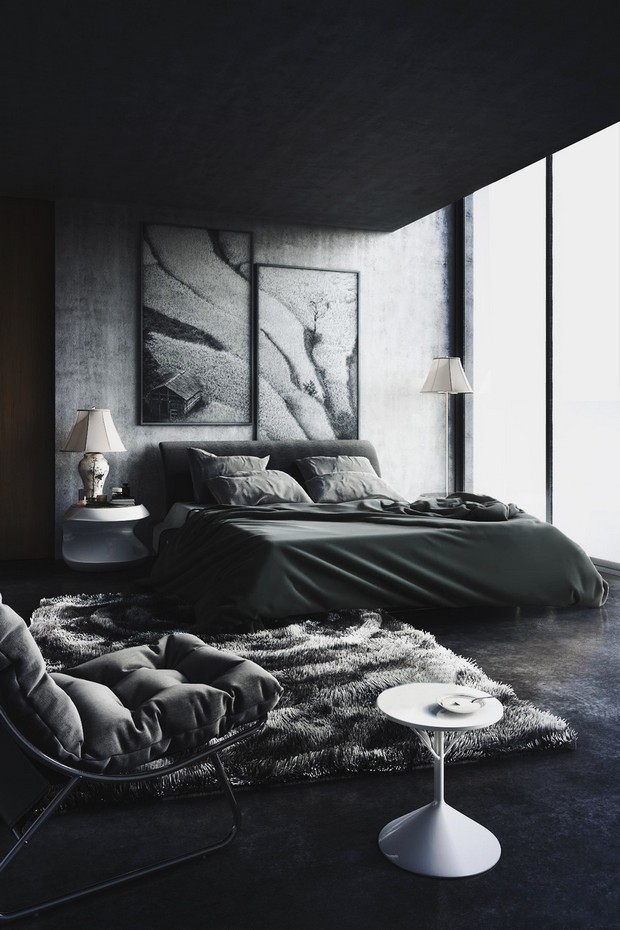 9. Stately Black Bedroom
This dark and shadowy bedroom looks really easy on the eyes and is a perfect oasis for you to rest your weary body at night. Make it more cosy looking with some roomy armchairs and fluffy rugs.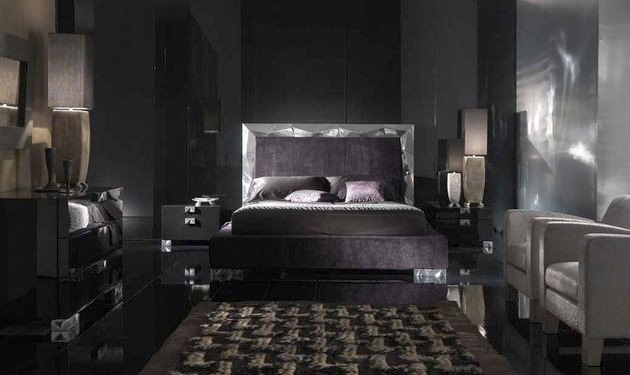 10. Swanky Black Bedroom
This all black bedroom simply screams understated elegance but the drama factor is increased with the futuristically shaped bedside lamp and a gold headboard. The fancy gold accents on the bedside table and the gorgeous headboard pattern really makes it outstanding.