Many of us cannot make it through the day without a good cup of java but they can get rather pricey if you buy it outside. Instead of paying for overpriced coffee, why not make your own cuppa at home by building your own coffee bar styles inspired by these gorgeous designs?
1. Rustic Coffee Bar
Add some rustic chic to your home with this beautiful coffee bar that is sure to give a little pick-me-up just by looking at it! The chalkboard frame and warm wooden shelf completes the look.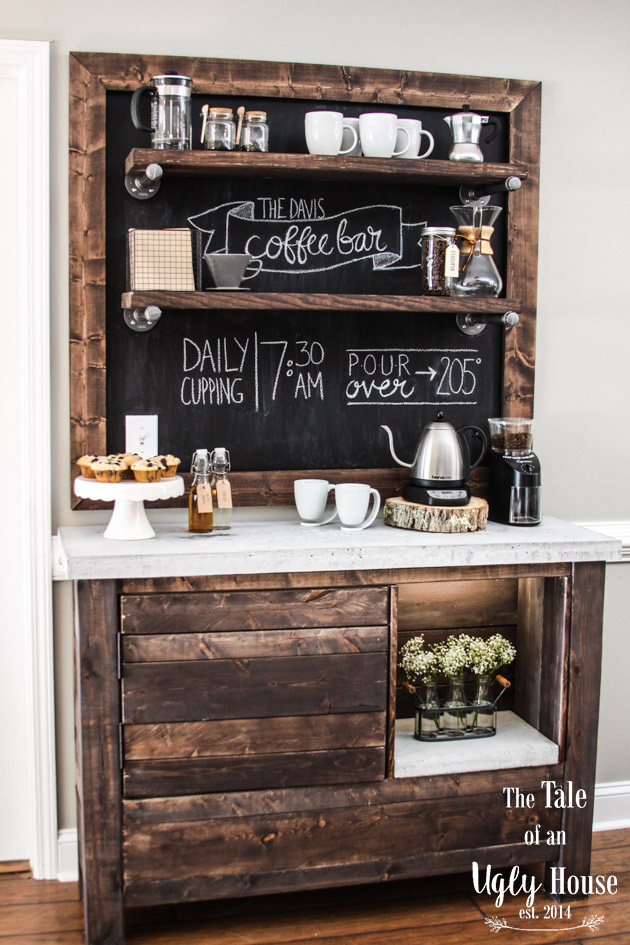 2. Bright Coffee Bar
Inject some bold colours into your home with this bright and beautiful coffee bar that will liven up the space. Get some matching cups in various vivid colours to make your coffee bar even more cheerful.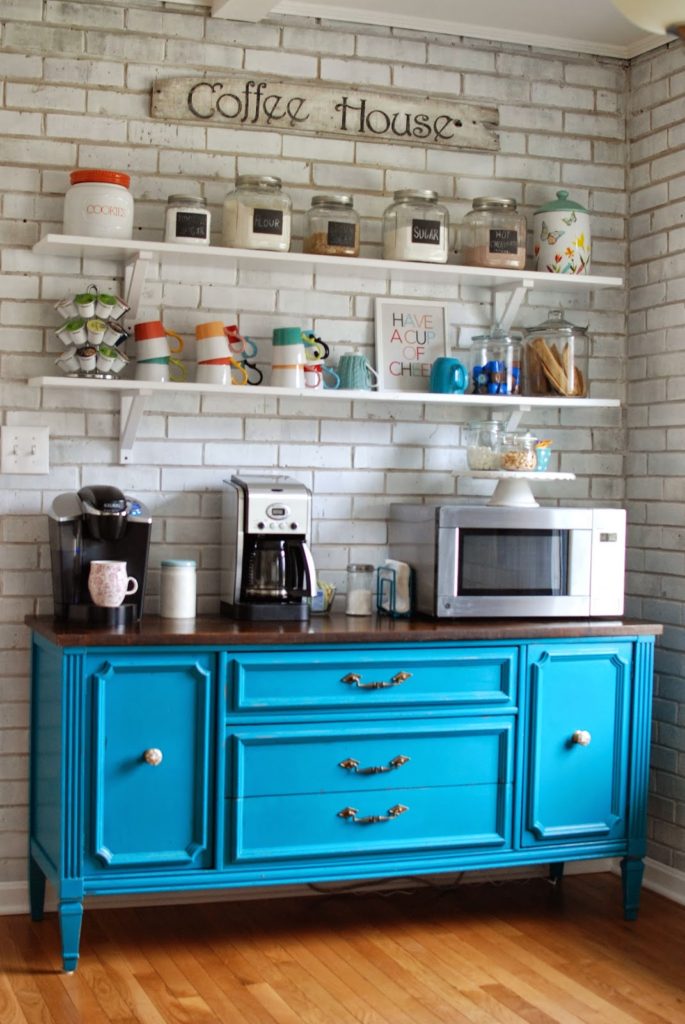 3. Elaborate White Coffee Bar
White never goes out of style and this bright white coffee bar is the perfect example of it. The rustic chalkboard wall adds the perfect homey touch as well.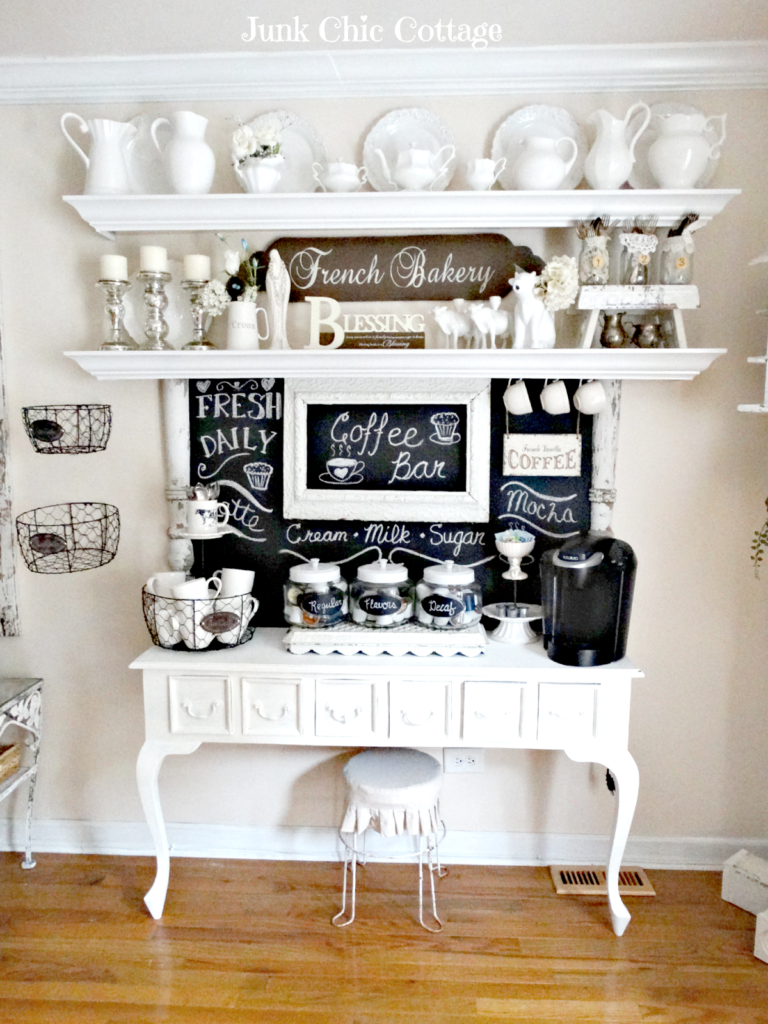 4. Simple Push Cart Coffee Bar
If you don't have the space but would love the idea of having a coffee bar, you can create one yourself just by using a simple push cart. Just convert it by putting all the necessary paraphernalia and a few classy decorations to make one.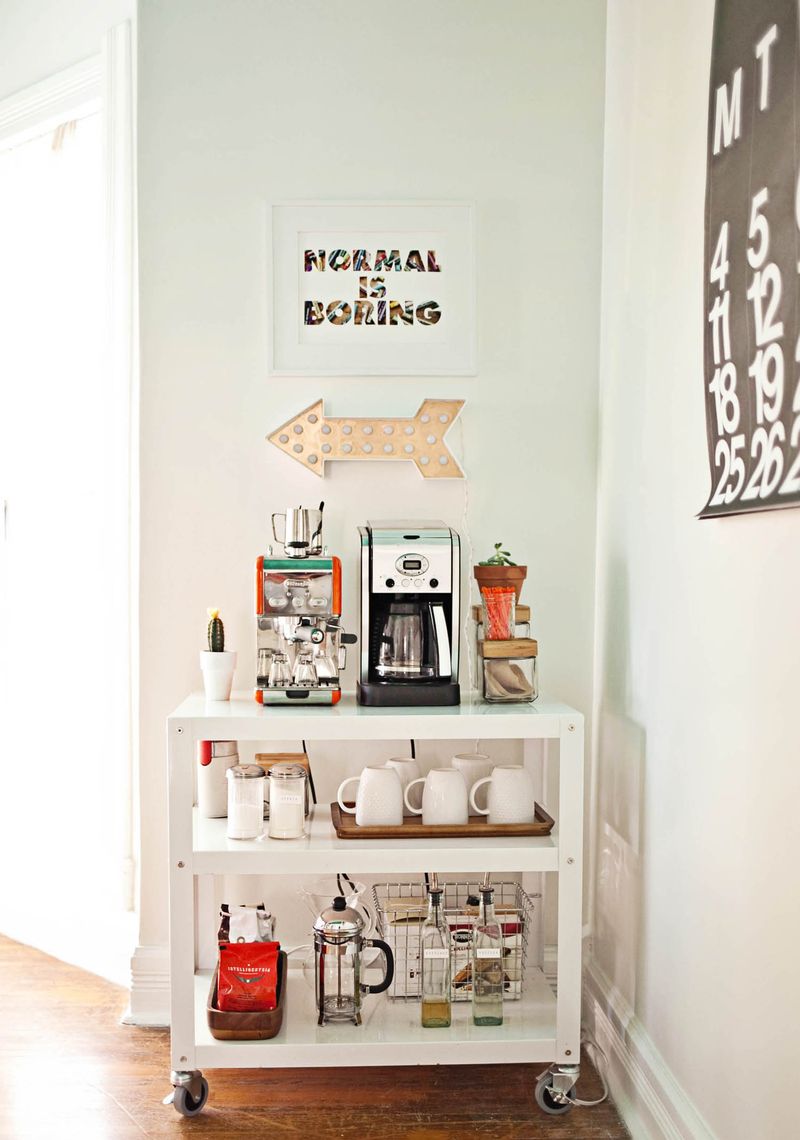 5. Organiser Coffee Bar
Keep your coffee bar neat and tidy with an elegant cup organiser that will allow you easy access to your cups. The navy blue and gold colour of the organiser makes it look stylish.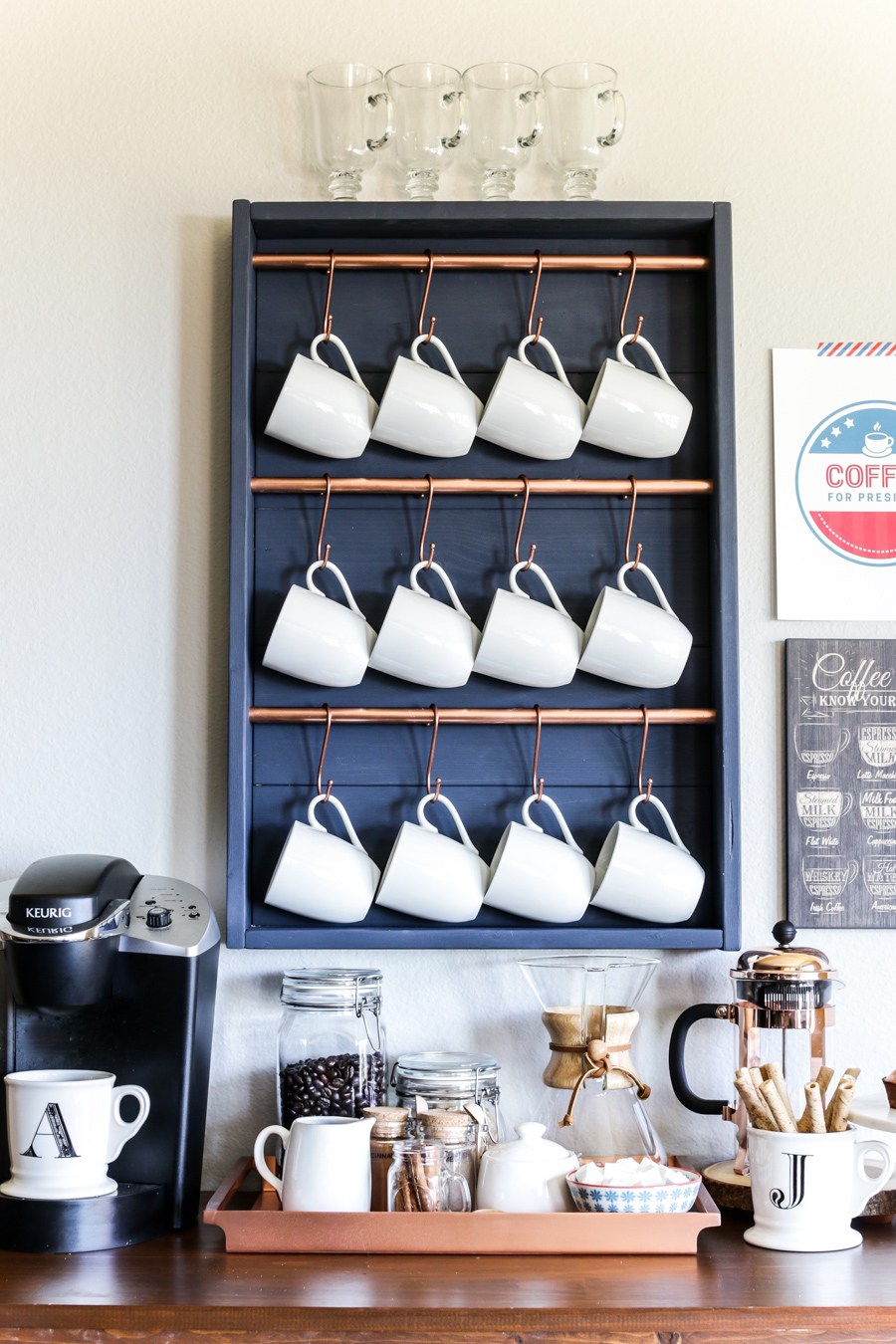 6. Counter Coffee Station
It doesn't matter if you don't have a separate place for your coffee station, you can allocate a little corner in your kitchen for all your caffeine needs. After all, you want everything for that necessary caffeine boost within easy reach, right?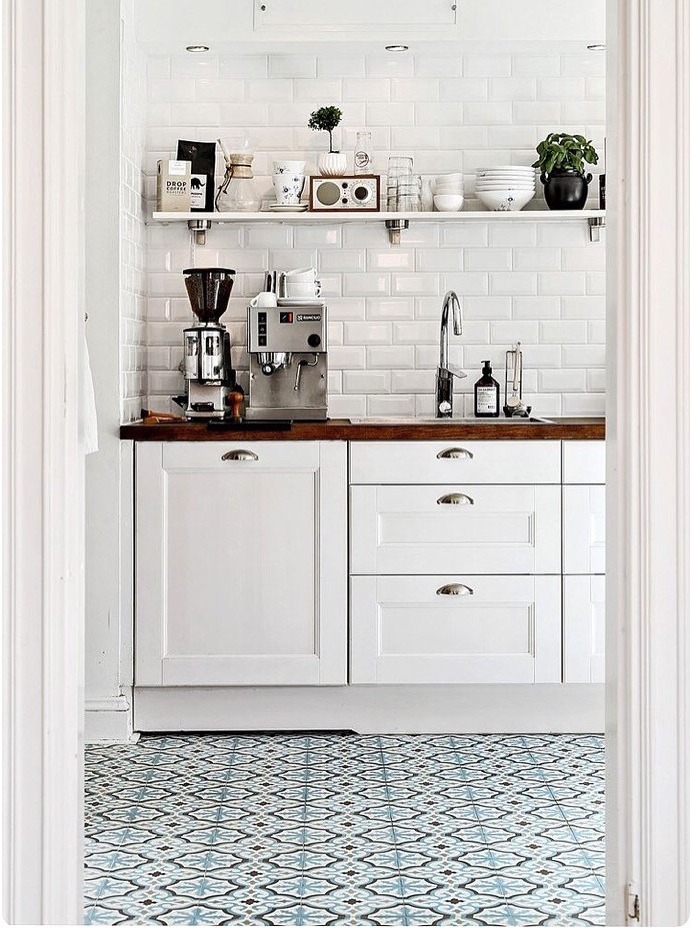 7. Charming Coffee Bar
Classy and stylish coffee bar styles made out of a small cart is a great idea as you can move it around wherever you want to. If you need extra storage space, just place some rails or shelves above the cart to store your items.