Adding splashes of colour to your home is a great way to express yourself and to create a fun atmosphere. You can add these pops of colours in unexpected places such as the kitchen and an easy way to do so is for to put it in your kitchen cabinets. Here a few gorgeous ones to inspire you.
1. Pastel Seafoam Kitchen Cabinet
For something that is not too overpowering but still packs a punch in your kitchen, these lovely seafoam cabinets are just what you need. For a clean, modern look, go with white accents and stainless steel.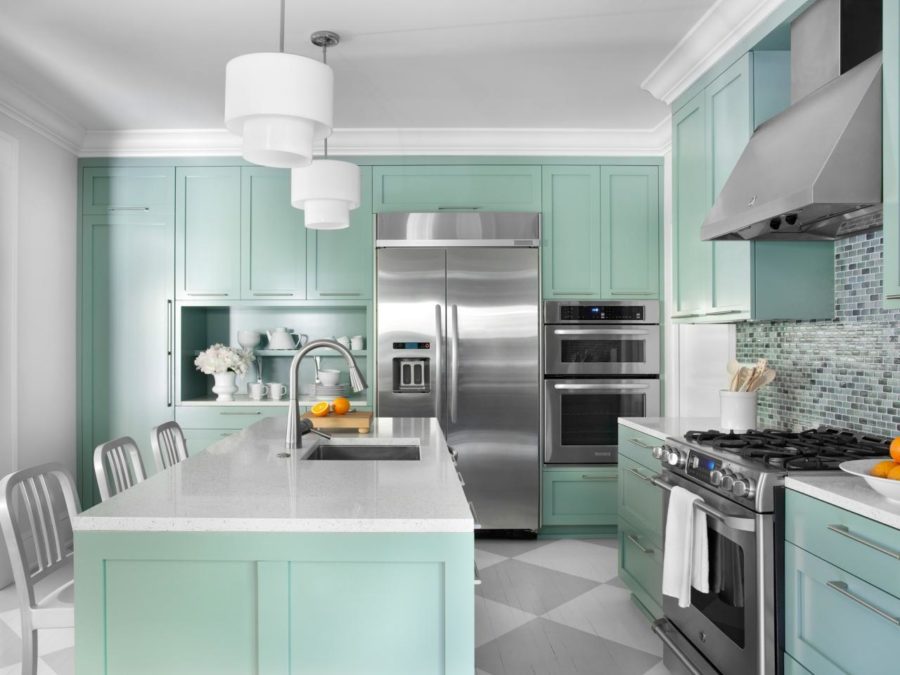 2. Teal Kitchen Cabinets
To make more of a statement in your home, these teal cabinets are both modern and yet it fits in so well with some vintage elements thrown into the mix. Stainless steel is used here to make it look even more contemporary.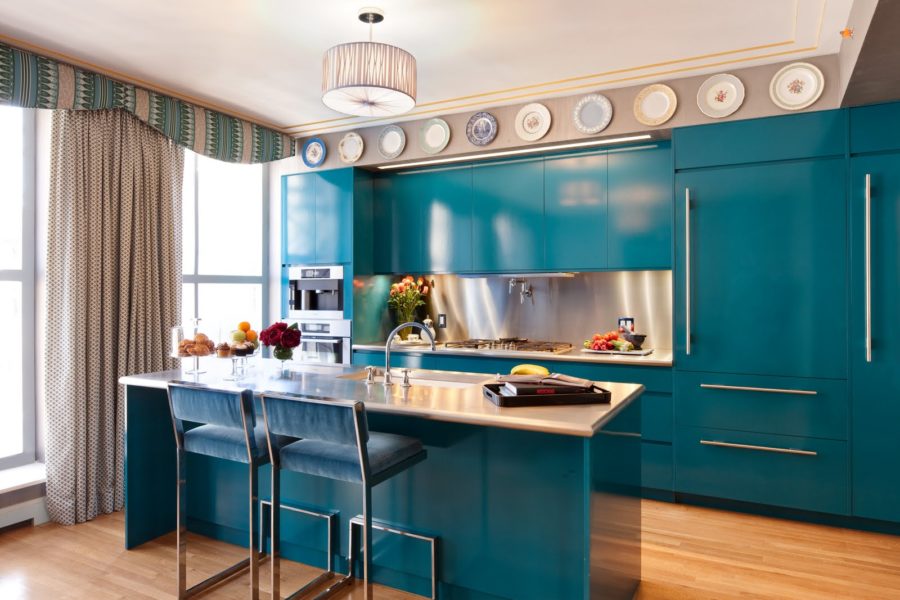 3. Sunny Yellow Kitchen Cabinets
Injecting a splash of colour in your home makes it look more bright and cheery and there's no better colour to do that than by using yellow. The bold yellow used in these kitchen cabinets are certainly stunning and eye-catching while emitting joyful vibes.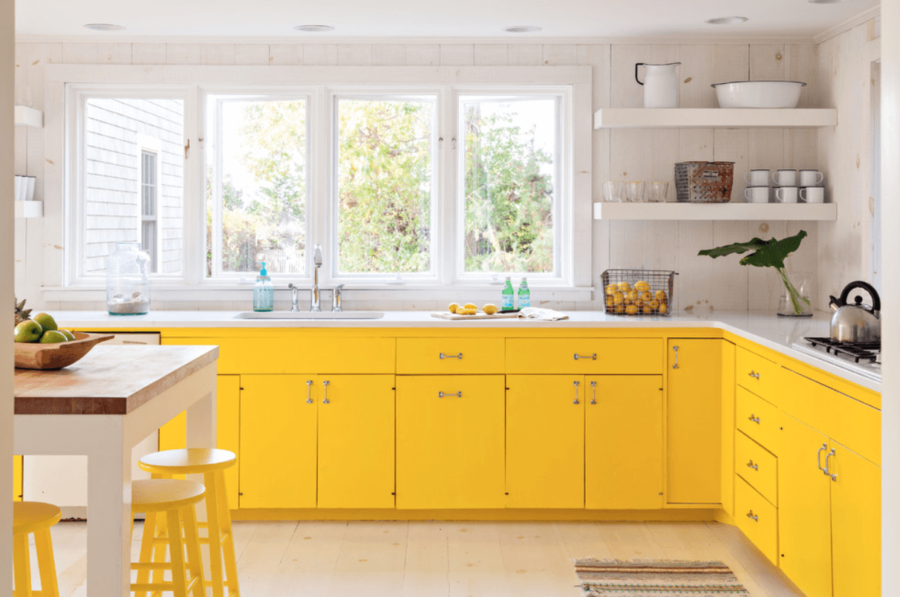 4. Vivid Orange Kitchen Cabinets
Orange is a very cheerful colour that can be used to revive your kitchen from plain and make it look really interesting. If you are afraid that it would be too much, you can tone it down a little by using neutral colours like black or white to complement it.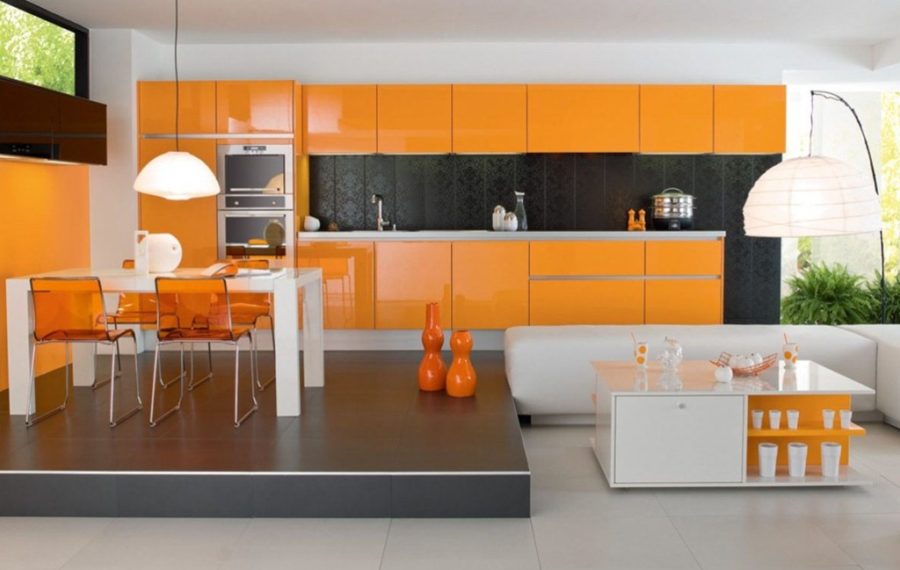 5. Glittering Gold Kitchen Cabinets
There's no better way to glam and refresh your kitchen than by showering it in gold. We know that this metallic colour really makes a space look elegant but dressing up all your kitchen cabinets in gold is a genius idea as it looks both modern and luxurious at the same time.