So, you might not have the biggest of homes but this doesn't mean that it can't be the house of your dreams, especially for the kitchen, which is undoubtedly one of the most important spaces. Even though you only have space for a small kitchen, this is perfectly fine as long as you can fit everything you need with tiny kitchens. In order to keep your little kitchen tidy and clean, you should also clean your kitchen cabinets regularly.
Don't have any idea how to get started? Read on for some inspiration on decorating your cosy little kitchen.
1. Simple Little Kitchen
Dining tables can take up too much space and a great alternative is a breakfast bar. With the main colour palette of white, you can be sure that it is a timeless look.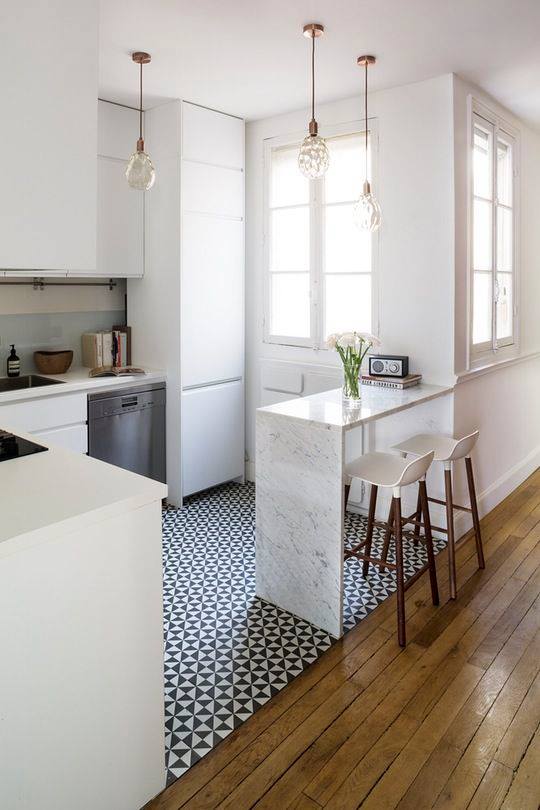 2. Contemporary Small Kitchen
Accessorise your kitchen with standout elements such as splashes of gold to make it look more elegant and match this on the furniture as well.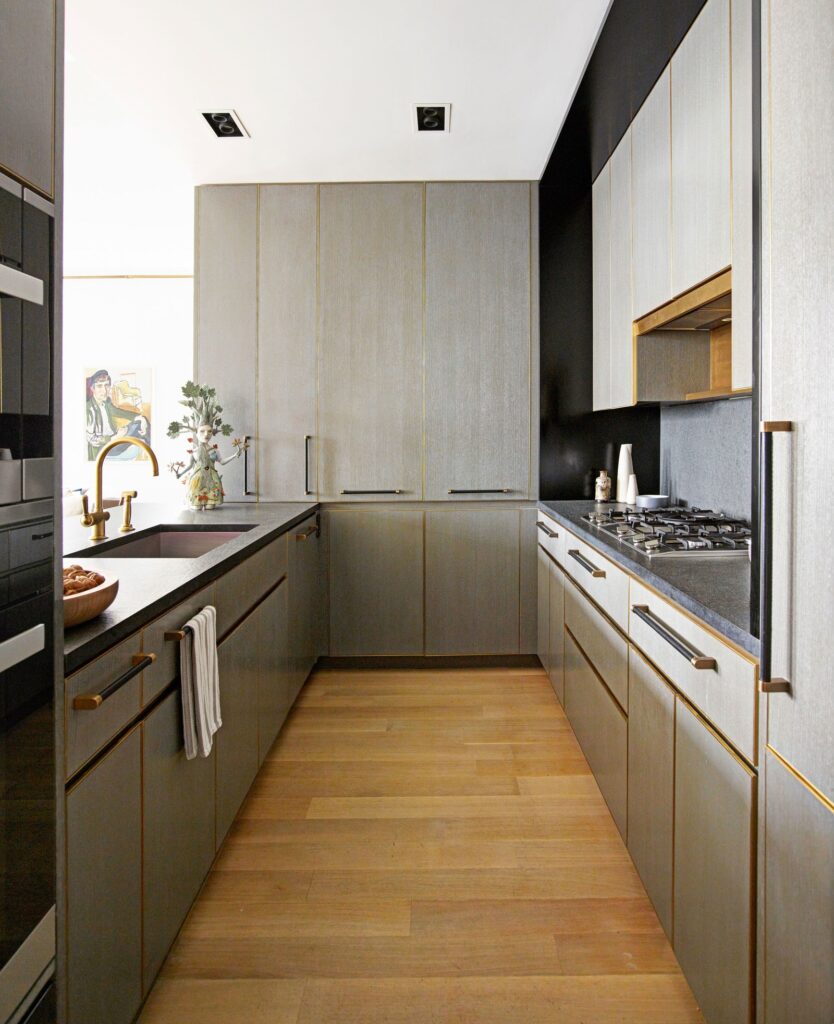 3. Rustic Chic Kitchen
Complement the granite countertop with a painted brick wall and then soften it up with white to create this sunny ad warm kitchen.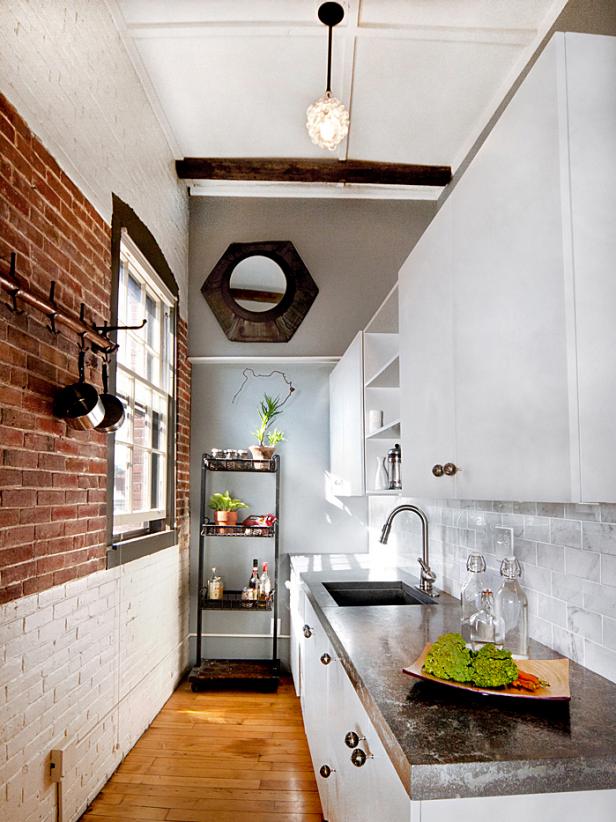 4. Grey and White Kitchen
Sticking with neutrals such as grey and white ensure that your kitchen will never go out of style and we love the patterned rug and bar stool that adds some fun to the area.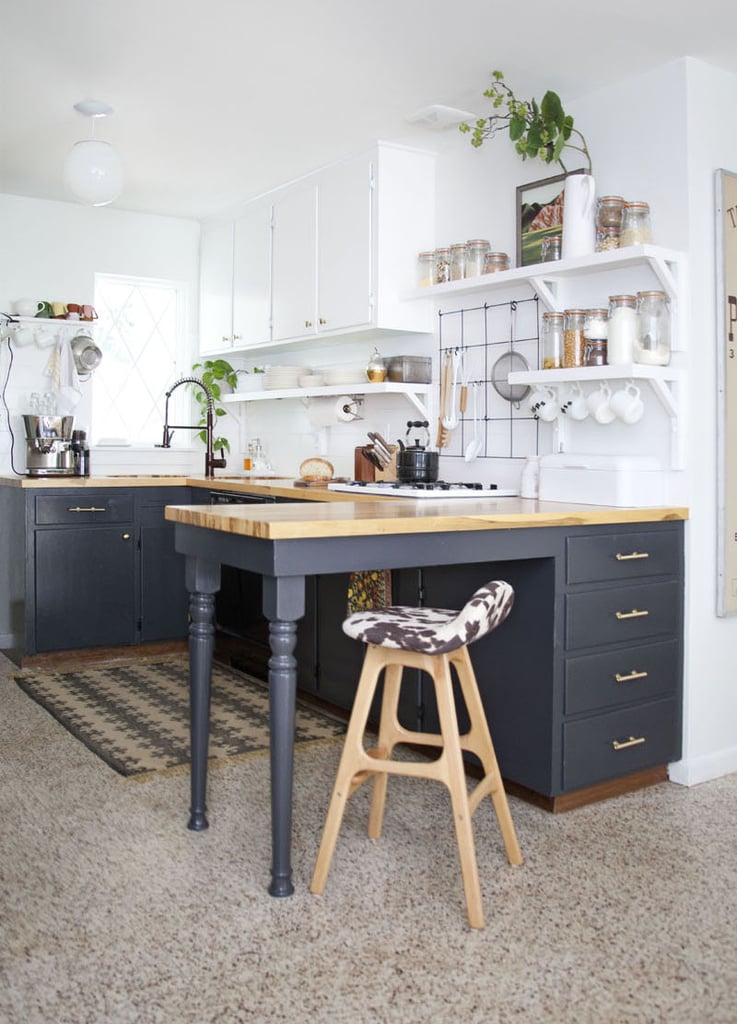 5. Elegant Kitchen
If you don't have much space in your kitchen, open shelving like this maximises storage area while the dark coloured cabinets on the bottom makes the kitchen look more classy.
6. Modern Kitchen
We love the futuristic transparent bar stools that look like they don't take up any space at all and the stark white palette is softened up by the dark wood cabinets, making it look more interesting.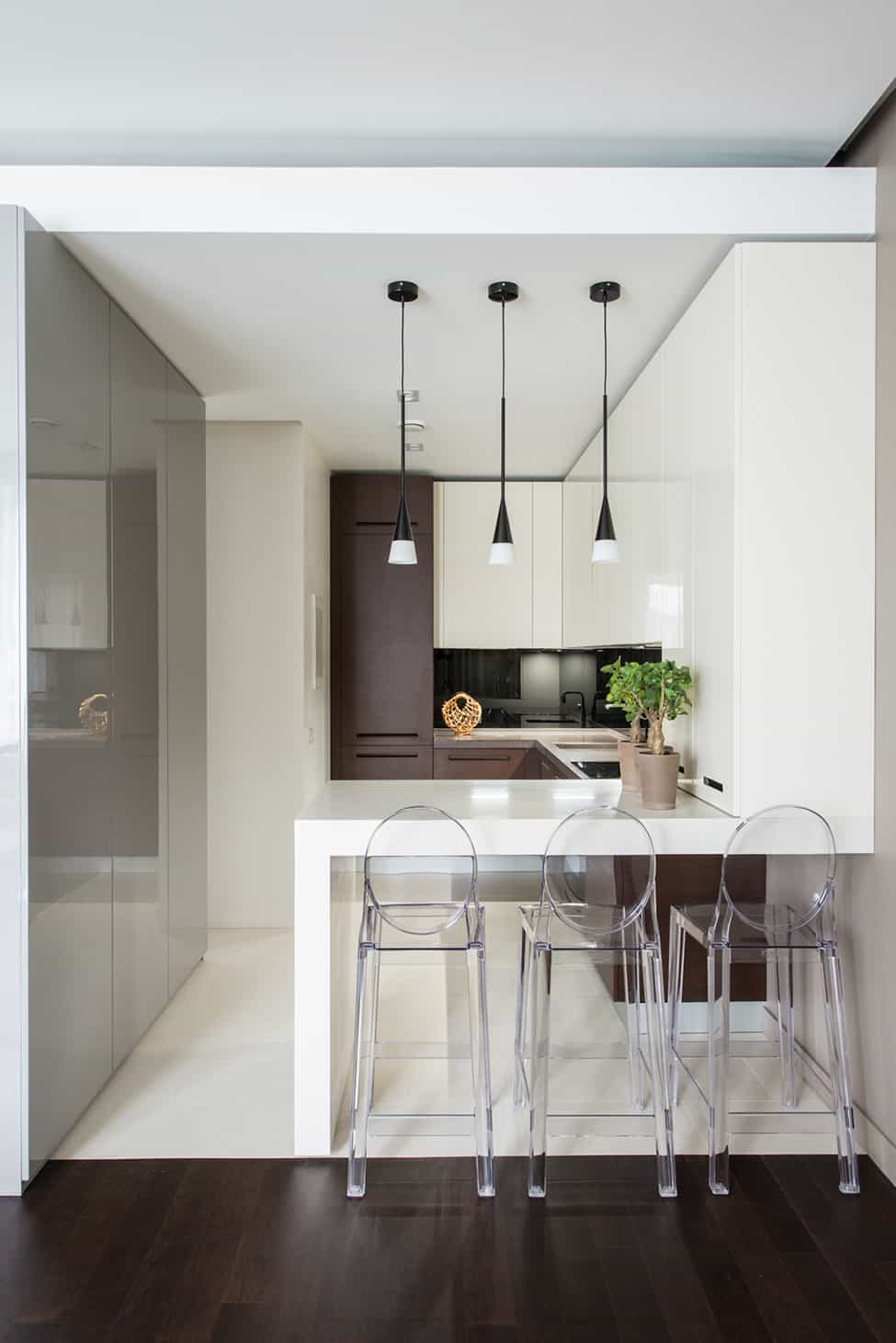 7. Farmhouse Kitchen
Kitchens should be warm and welcoming, just like this one that is tiny, but perfectly formed. The rustic chopping boards and wire baskets give it a really quirky farmhouse look.