Regardless of the size of your house, you need a dining area where you can relax and enjoy your meals. And the star of this dining area is the dining table which needs to be as fully adorned as the rest of your house. You may be thinking that there's no need to decorate your dining table but if you want to improve the style factor of your house, the dining table's decor is essential.
If you're stumped on how to decorate your dining table, don't worry, because there are plenty of options available. From elaborate and elegant styles to simple, cozy setups, there's bound to be something for everyone. Not sure how to get started? Read on below to get some inspo so that your dining table always looks pretty and welcoming, even between meals. Then all you need to do is organize a dinner party or simply sit down with a delicious home-cooked meal to enjoy your newly decorated dining table.
1. Use Candlesticks as a Centerpiece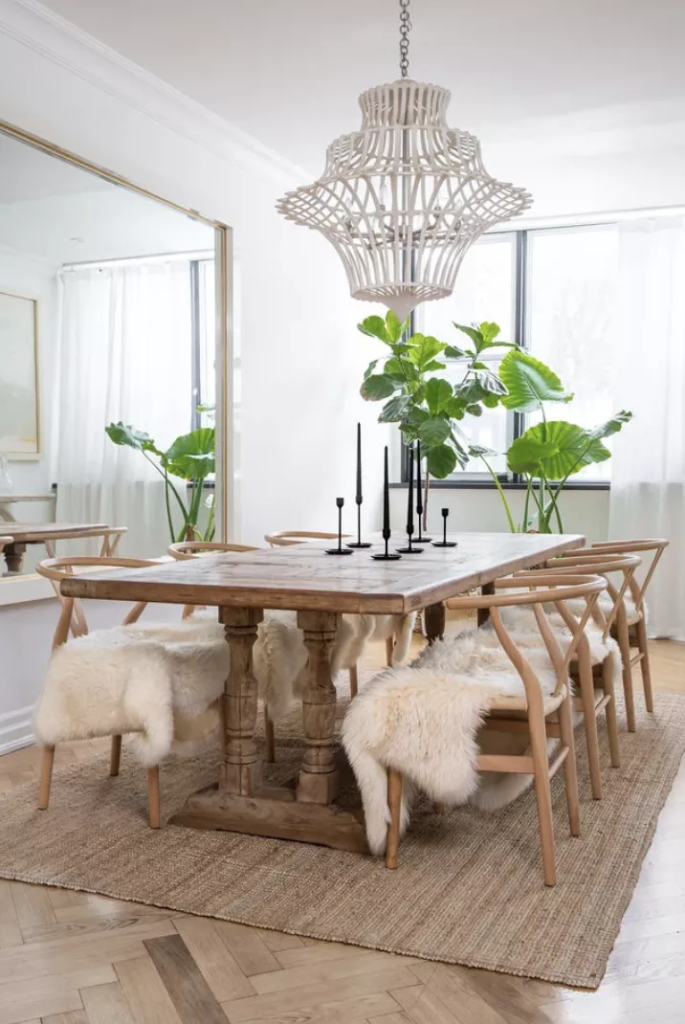 There's nothing more romantic than a candlelight dinner and you can create the same atmosphere in your own home with some gorgeous candlesticks. Look for some striking pieces that'll stand out amongst your home decor to make them your centerpiece.
For example, if you have minimalist decor with light tones, you can use black candlesticks and matching candles for contrast. Then, you can set the mood when the time is right by lighting them up and dimming the lights.
2. Use Statement Vases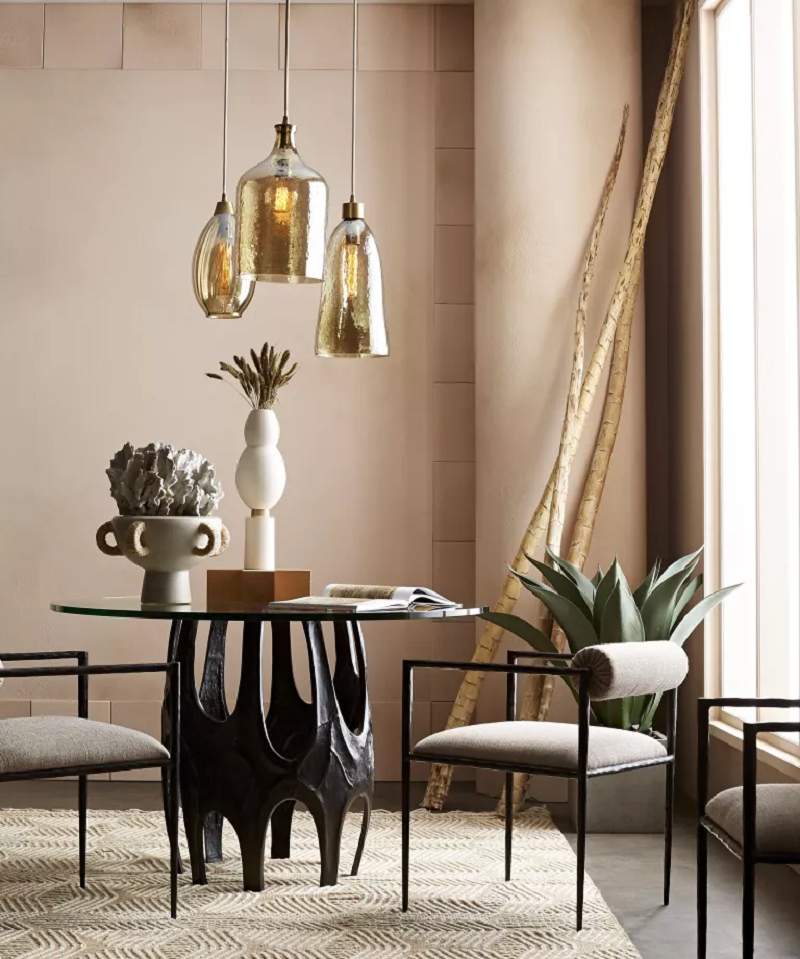 Flowers can be an amazing centerpiece for the dining table but don't let them take all the spotlight. In fact, if you prefer something that can last longer than fresh-cut flowers, why not try putting out some potted plants on your dining table?
And to make the look even more eye-catching, use quirky statement vases in a well-thought-out arrangement of varying heights and textures. Now, your guests can admire your plants and vases as a work of art by themselves.
3. Sideways Table Runner
An easy way to dress up your dining table is to use a table runner. If you want to add a little more pizzazz to the usual runners available, you can try turning them sideways instead of lengthways. You'll need to make sure that the table runner you choose is not too long as you don't want it to be touching the floor.
Select a table runner that complements your decor. The table runner also provides a contrasting texture to the dining table and also makes the area look more cozy and welcoming.
4. Try Fruity Centerpieces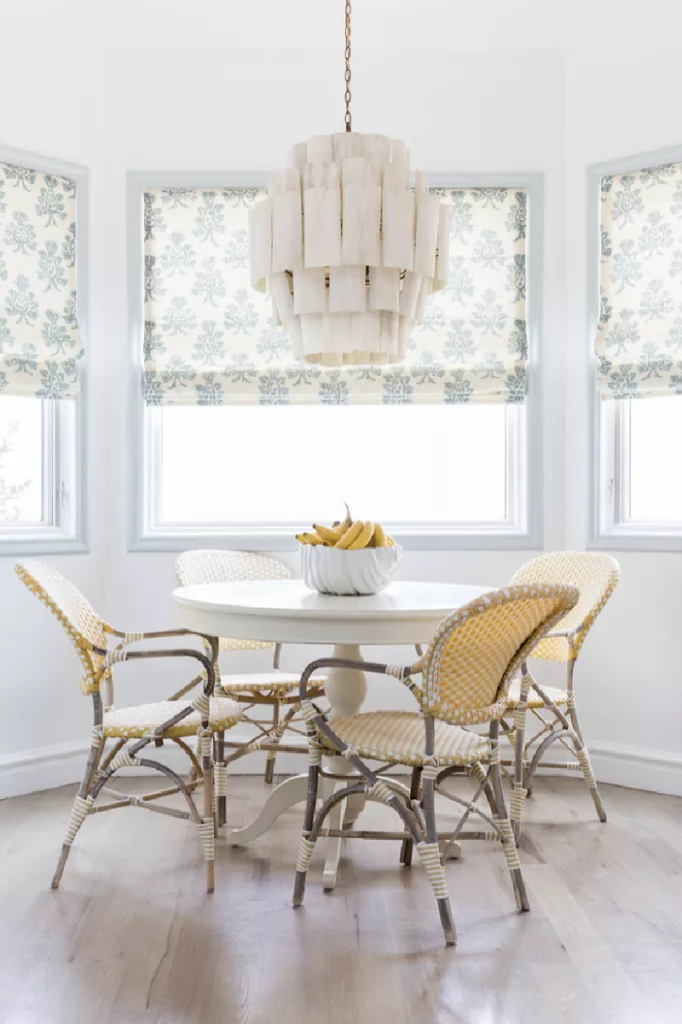 Your tablescape should also complement your lifestyle and if you love fruits, it can also be used as the centerpiece. It's a great way to remind yourself to be healthier as the fruits are prominently displayed, ensuring that you'll be tempted to grab one when you feel like snacking.
You can try various fruit combinations to add color to the table but of course, make sure you do consume the fruits otherwise when it gets overripe and starts to attract bugs, your dining table decor will not look as picture perfect as you imagine.
5. Add Pops of Bold Color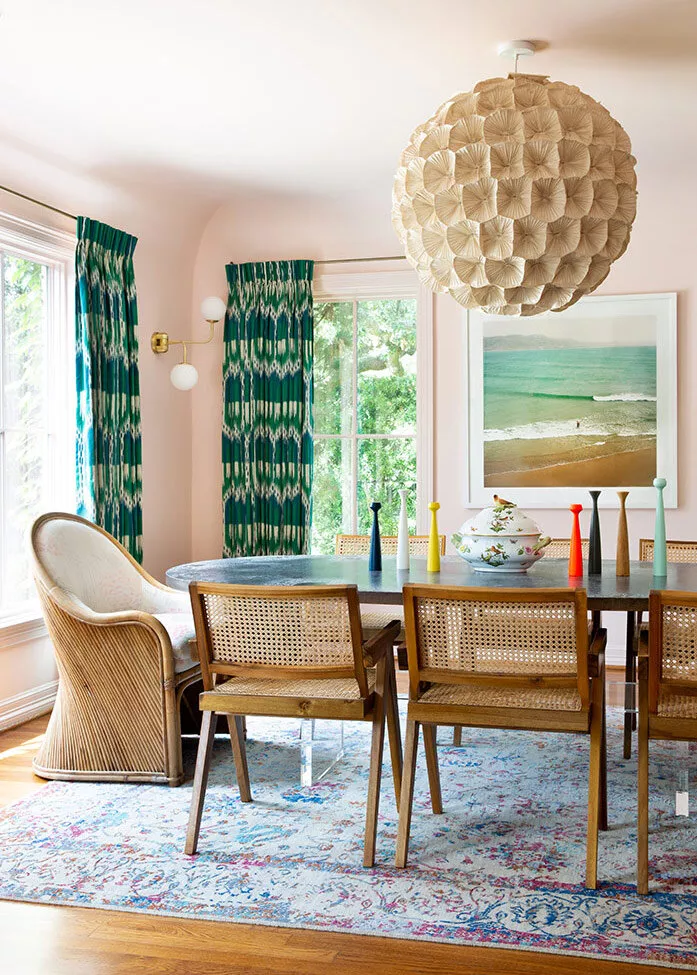 Don't be afraid to take risks and add some color to your dining table. After all, your tablescape is a way for you to show your style and flair. There are no hard and fast rules here, as long as you like the look of it, anything goes. That said, you should visualize your dining table as a whole when adding colors to it decor.
An easy way to do this is to use multicolored candlesticks that look super fun and playful. You don't even need matching candles as it can look great on its own. And if you feel like adding some pretty servingware, feel free to play around to your heart's content.
6. Dress Up Your Table with a Tablecloth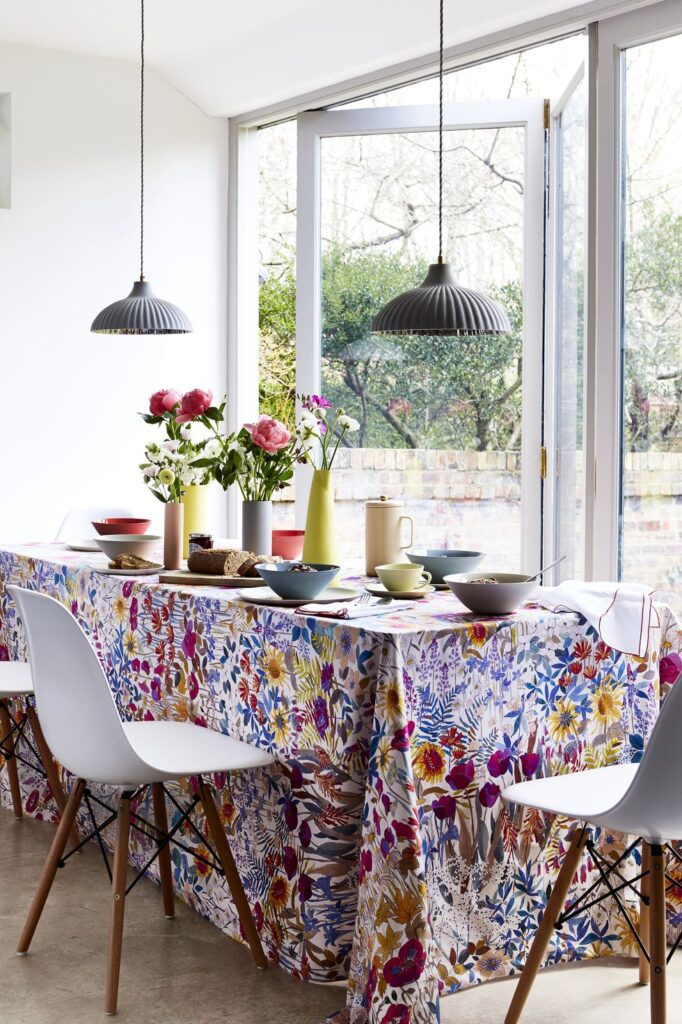 Tablecloths used to be all the rage back then, as it hid a multitude of sins on scratched or stained tables but nowadays, it is rare to find one being in use. However, using a tablecloth is actually a great way to protect your table from stains and spills. Depending on the design of the tablecloth, it can really make a statement in your dining area.
If you're expecting messy guests, use a patterned tablecloth as it's more forgiving on stains. Plus, it will be easier to wash too. Solid colored ones will work well if you're going for a classy, understated look.
7. Go for Fanciful Flower Arrangements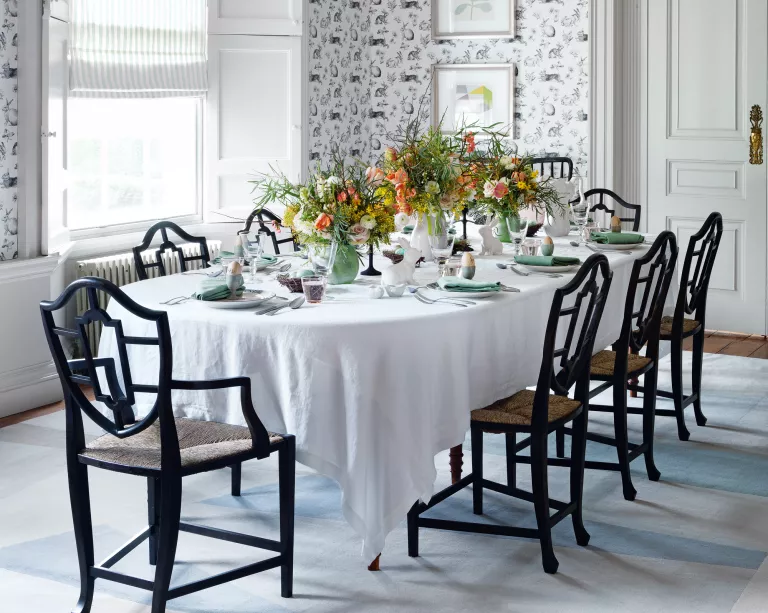 When in doubt, it's always good to fall back on classic, tried-and-tested methods such as using floral arrangements to jazz up your dining table. Depending on the size of your table, you can choose whether to go with one flower centerpiece or several. If you have a long dining table or are planning to host many people, it's advisable to go for a few floral displays so your table doesn't look too bare.
You don't even need to use the same vases, different vase designs can add an eclectic, homey look to your dining area especially with a larger vase in the middle. This look is also great for outdoor dining tables as it feels like you're having your meal in the middle of the garden.
8. Beautify Your Table with Dried Flowers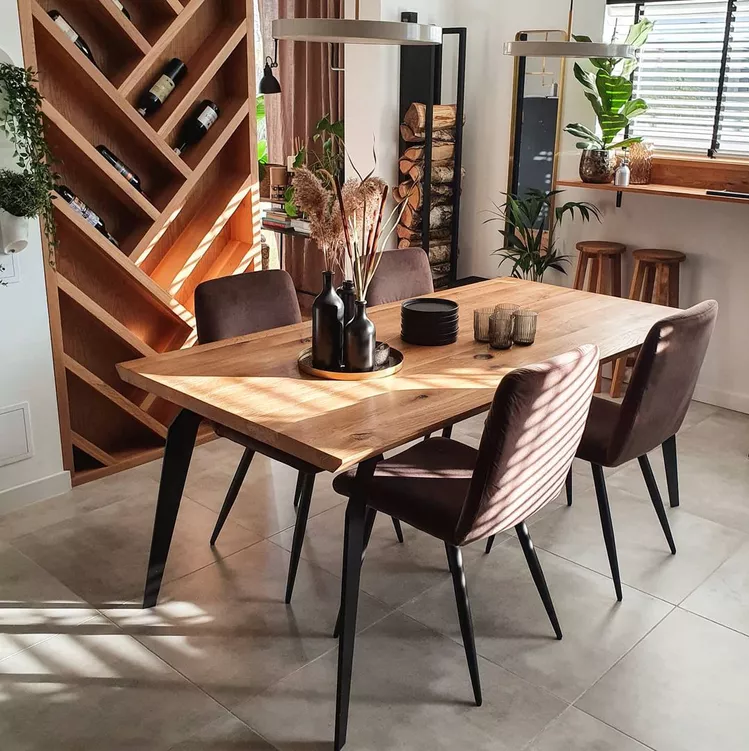 Changing out your blooms every few days can get tiring and also expensive, as you need to source for new floral arrangements all the time. If you love having some plants decorating your dining table but don't want the hassle of always changing them, then you can consider using dried plants instead.
Mix and match them with your table's decor and use plants that look aesthetically pleasing when dried such as straw grass. While they may not be very colorful, pairing them with a striking vase will look great. Another plus point is that it can help provide a Scandinavian-inspired vibe to your home.
9. Gilded Glamour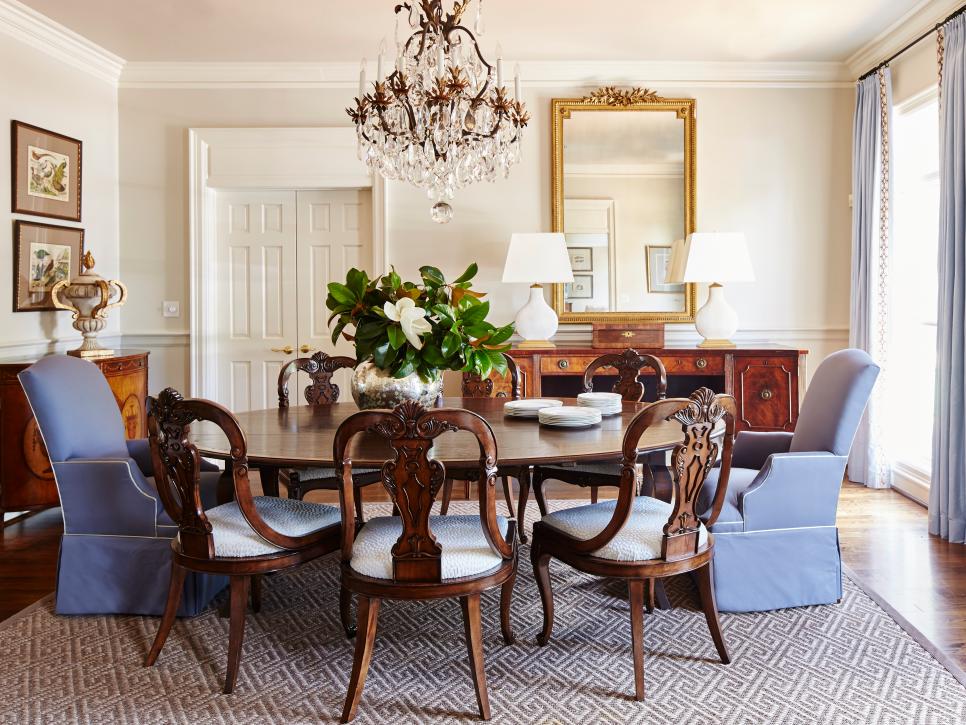 Inject some glamour into your dining table by using some shiny accessories as its centerpiece. If you have a rather luxurious dining area, add to its stylish vibe by using a shimmery piece such as an attention-grabbing vase and keep the rest of the decor simple.
Pair the vase with some understated yet classy-looking blooms to enhance its beauty and you can be sure that all your guests will be admiring your gorgeous centerpiece.
10. Light Up Your Life with Lanterns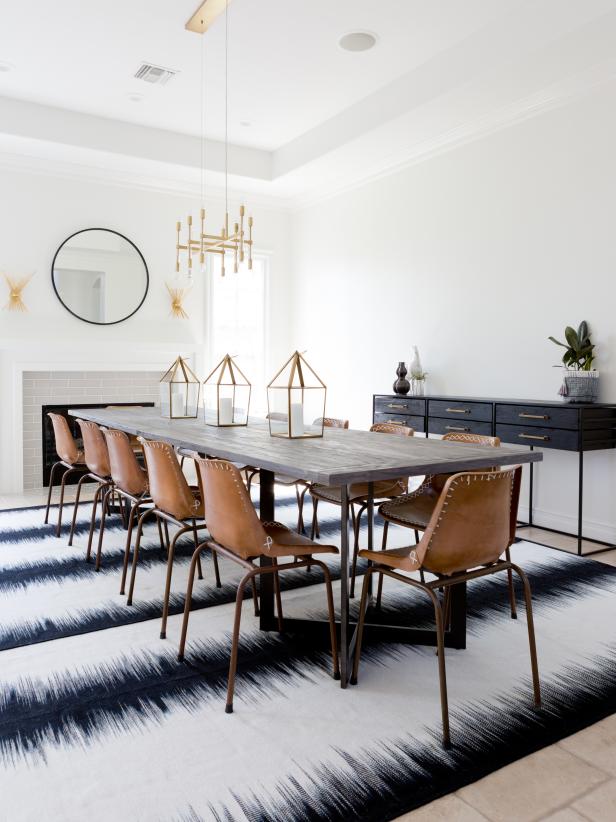 Another way to add some understated ambiance lighting into your dining area is to use lanterns instead of candlesticks. Lanterns are great as they offer some protection from the naked flame and also ensure that your candles will continue flickering merrily even when there are gusts of wind.
For those who love a minimalist and modern vibe, these geometric lanterns add a touch of elegance to the table and when arranged in a trio like this, it looks even more eye-catching. You can also complement the rest of your dining room decor with your centerpiece for a cohesive look.
11. Simplicity at Its Finest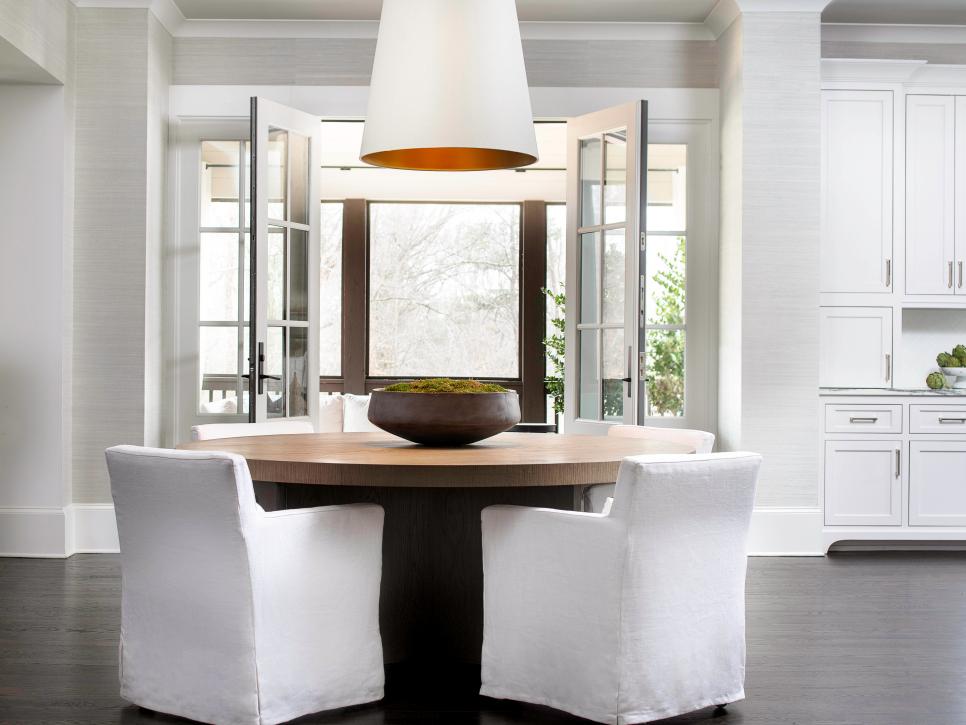 When all else fails, keep it simple. After all, less is more and this concept can also be taken into account for your dining table decor. Create a focal point for your dining table by using one main accessory, like this heavy wooden bowl that showcases some earthy moss.
While the home decor itself is stark and has sharp lines, add contrast with a rounded stone bowl that softens the look and makes it more charming. The addition of the moss is also clever, as it livens up the home and provides visual interest.
12. Set the Table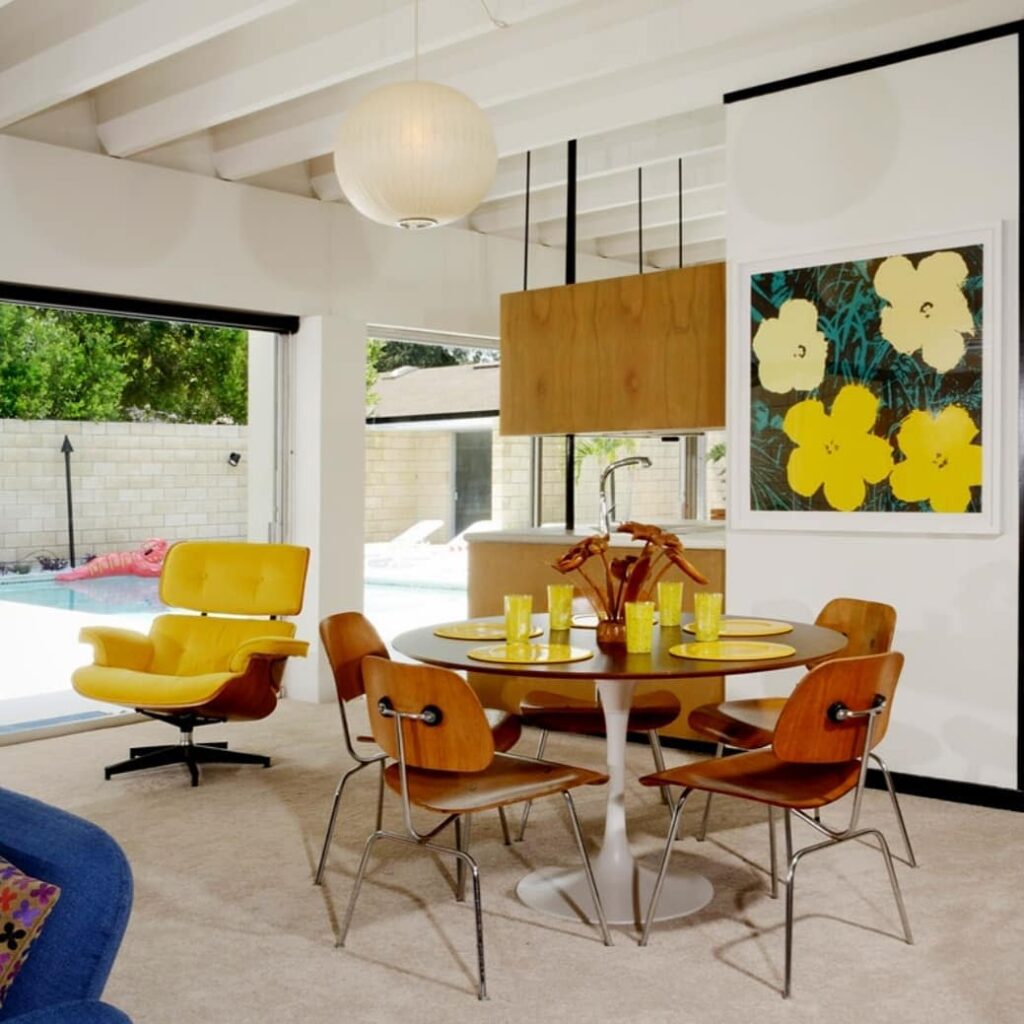 There's nothing more welcoming than seeing a table already set especially if you're using pretty tableware. The table will look primed and ready for a meal, plus you can save time before meals, as you don't have to fuss around with the cutlery since the table is already set.
For a more stylish look, you can use your table settings to complement the rest of your home decor, such as this. The place settings and cups match the wall art and also the armchair in the house, creating a warm and homey vibe. A sculpture in the middle of the table pulls the look together.
13. Keep Everything in a Tray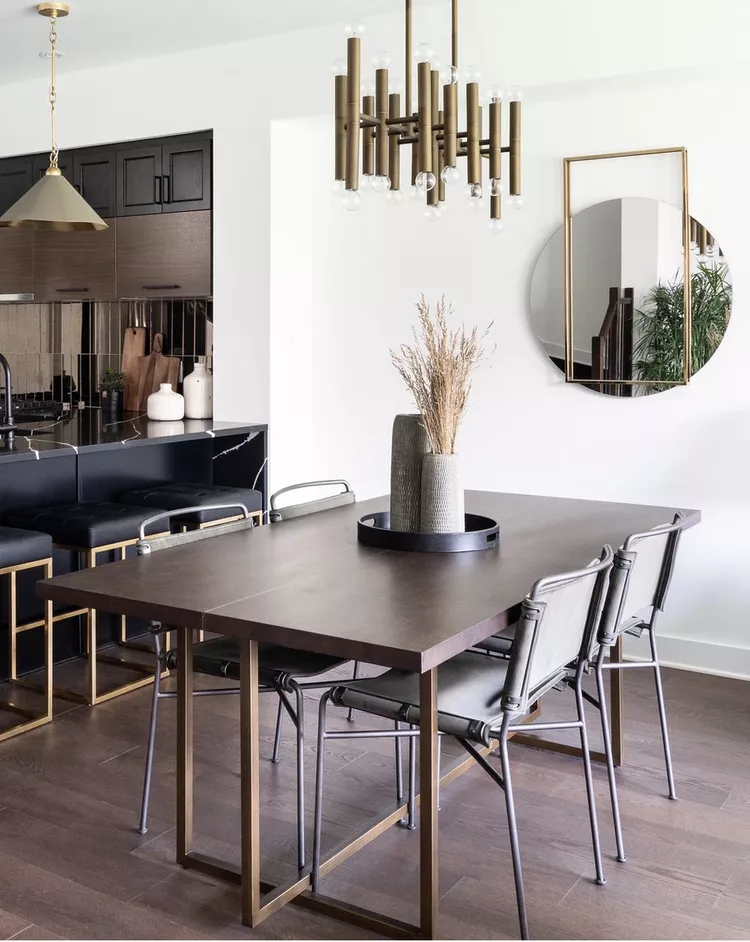 Don't like the idea of your centerpieces all over your table? Then try using a tray to corral everything in one place. You can arrange all your decor elements on the tray, ensuring that everything is always in place.
In addition, this will help your dining table look more neat and tidy. Plus, if you need more space, you can simply move the whole tray and everything on it in one go. Don't forget to match your tray with the rest of your table's decor, as it is another element that you can play around with.