Now, most of us probably have a mismatched set of cutlery at home that doesn't help much in providing a style statement. While some of it may be artfully mismatched, usually we inherit the hand-med-downs or get our cutlery from various places so a lot of it looks different. Elevate the stylishness of your home decor by having gorgeous cutlery sets and be inspire with these awesome ideas.
1. White and Gold Cutlery Set
Nothing portrays elegance and classiness quite like this lovely white and gold set that is bound to charm any guests you have. Make every meal you have totally insta-worthy with this delicate cutlery set.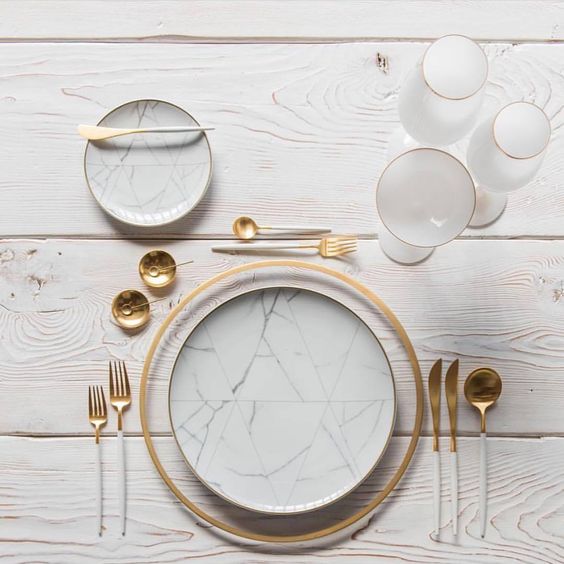 2. Black and White Cutlery Set
This modern and sleek set of cutlery is the perfect addition to any home and will look great with almost any type of decor thanks to its neutral colours. Now you can enjoy eating your meals with style.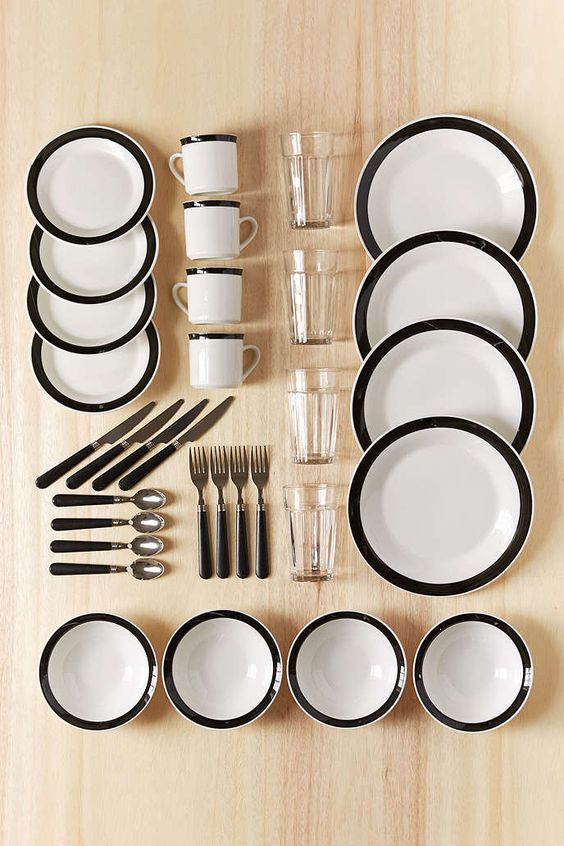 3. Intricate Black Cutlery
The colour black is always a good choice when it doubt because it just goes so well with anything. This set of elaborately carved cutlery sets adds some drama and sophistication to your kitchen which just looks really good when you're eating.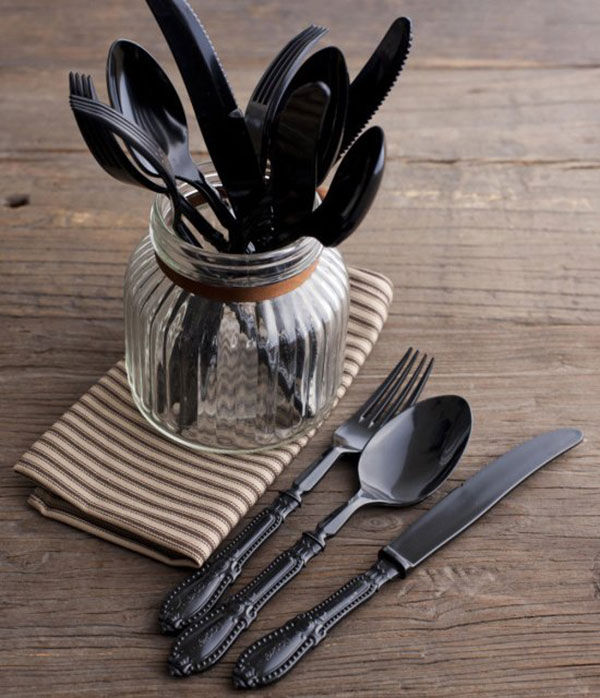 4. Unicorn Cutlery Set
If unicorns needed to use cutlery, this is probably what they would use and although we may not be unicorns, we can pretend to be one by using this gorgeous set. Looking like all the colours of the rainbow swirled together in a shimmery background, it will truly mesmerised anyone who uses these cutlery.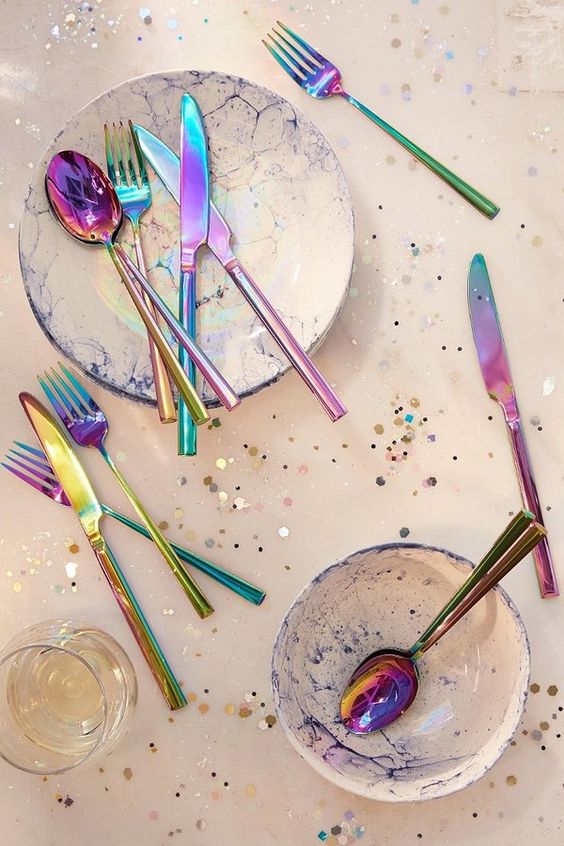 5. Pretty Floral Cutlery Set
This luxurious set makes you feel like royalty with the gilded silverware. The stunning floral designs on the plates complete the look and almost seems like it's too beautiful to be used for something as mundane as eating.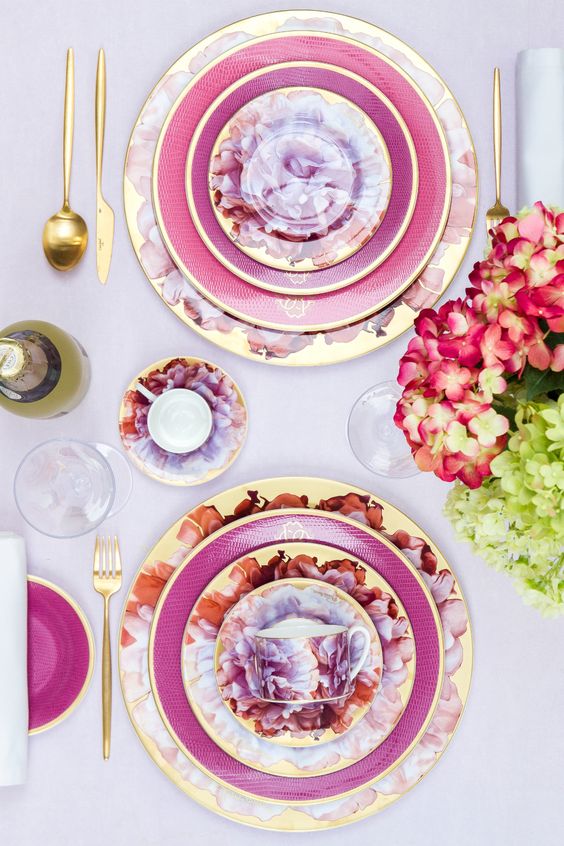 6. Nature-inspired Cutlery Set
At first glance you may think that this set of cutlery is made out of ordinary twigs; but they are actually beautiful brass. Bring a little nature indoors with this sleek set that looks spectacular on any table.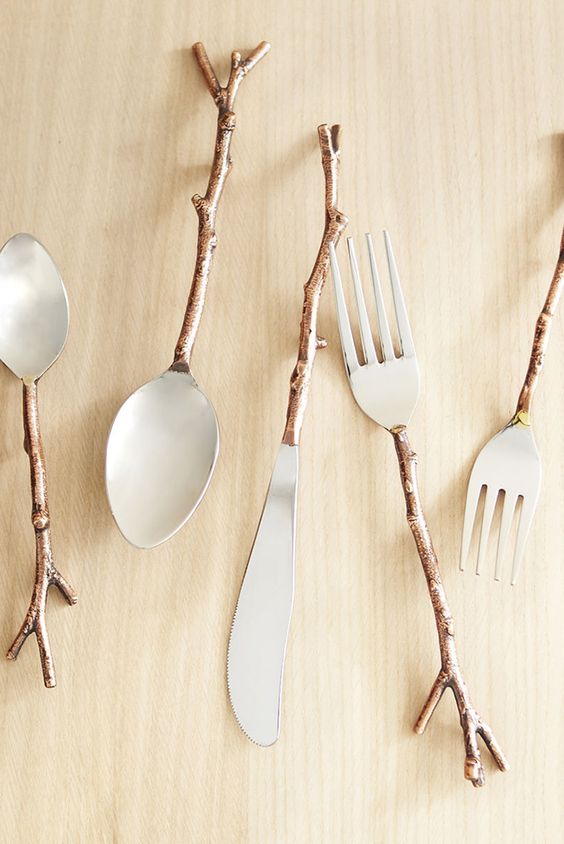 7. Mint and Gold Cutlery Set
Pastel mint colours are a really awesome way to dress up your dining table and one of the most stylish ways to do is by incorporating it into your utensils. The mint and gold-edged plates are match with equally charming gold silverware to create the perfect place setting.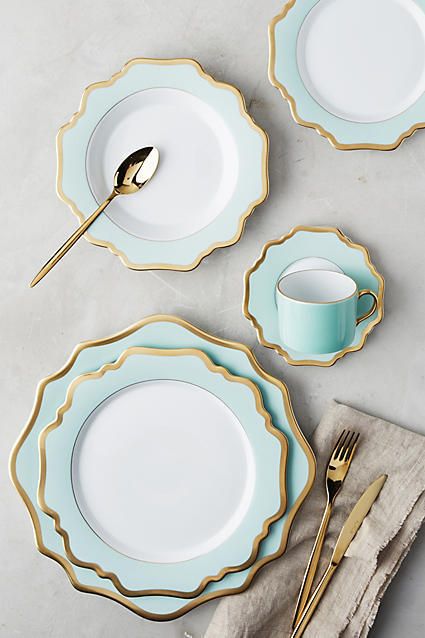 8. Blue Cutlery Set
Make your dining table a feast for the eyes with this striking and handsome golden blue cutlery set. Your table will look like a work of art and make any meal look like a five-star event.