It is common knowledge that having some plants in the house is beneficial for us as it produces more oxygen and gives a breath of fresh air to the surroundings. You don't have to be living in a landed house to be able to display plants because there are now so many ways you can incorporate some greenery in your house.
1. Creative Vertical Pots
You don't need a large garden to have your favourite plants around the house. Make use of a wall's vertical space with some sleek and modern looking pots for your plants. Ensure that the plants are placed somewhere where they can receive enough sunlight.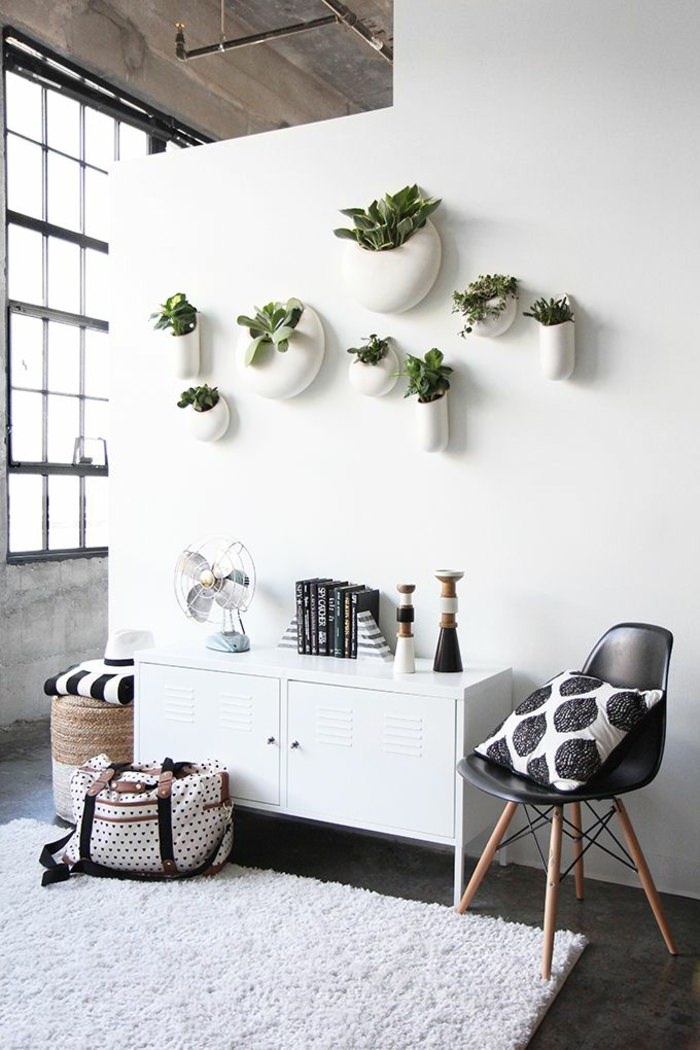 2. Bedside Plants
You will spend a lot of time in your room, especially when you are sleeping and it's a great idea to place a beautiful plant in your bedroom as well. It can be a part of your chic decor, just make sure to choose the right plant that complements the rest of your room.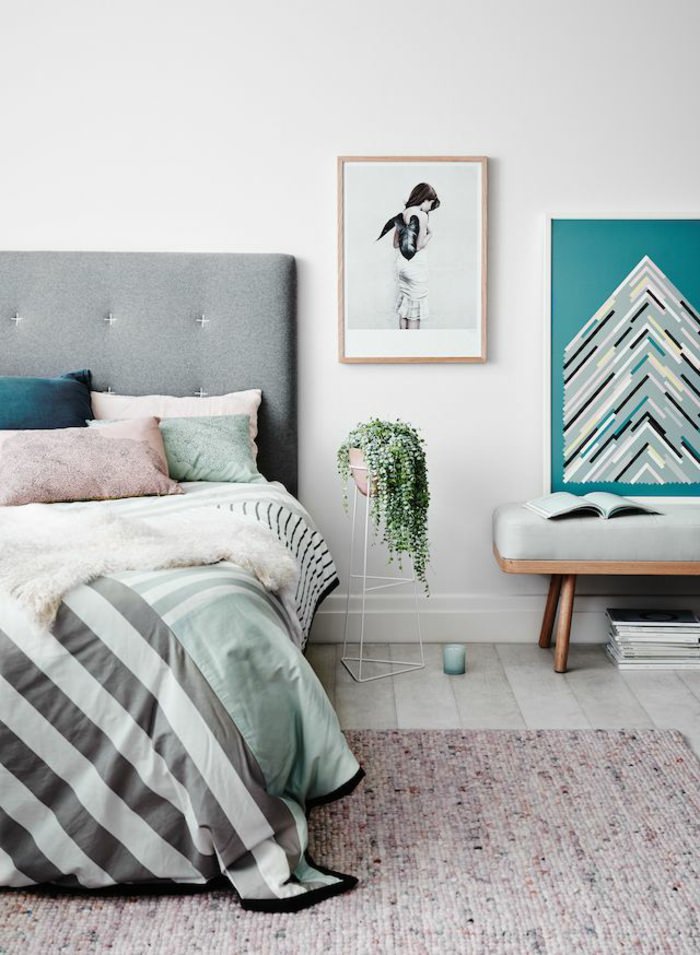 3. Plants on Stairs
Placing a couple of plants in a row on your stairs can have a beautiful effect, especially for staircases that are not enclosed. Use beautifully mismatched pots for a charming, rustic effect and make sure that the pots are not in the way.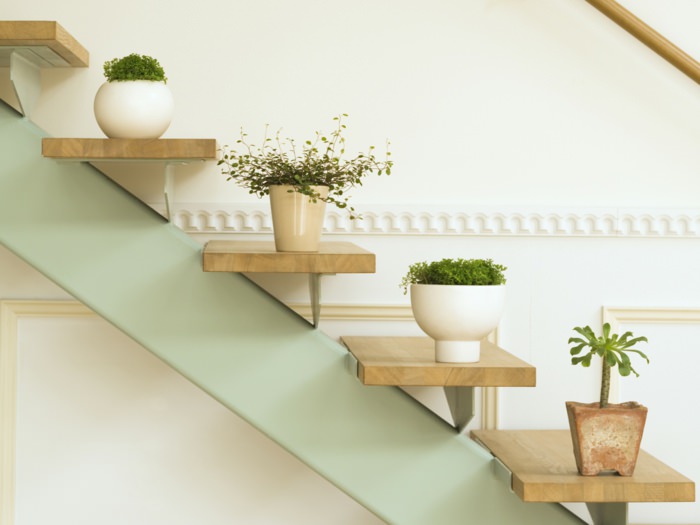 4. Use Shelves
Create your own miniature indoor garden by installing a few shelves on your wall. The combination of houseplants that you can put there on display is endless and you will have a very vibrant display as well.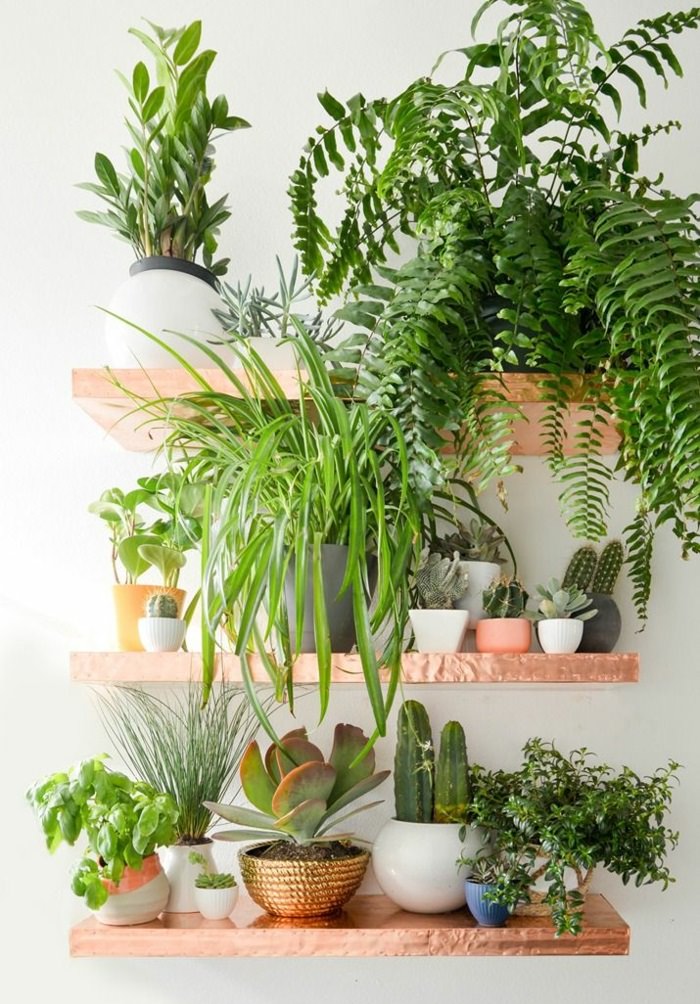 5. Suspended Orbs
This is a really outstanding way to display plants in your house, in clear glass orbs that are both stylish and classy. You can also add some decorations inside the orbs to complement the plant.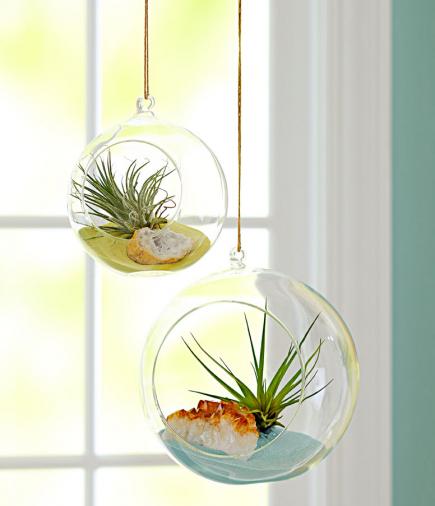 6. Fresh Corner Display
Displaying your fresh green plants in a corner of your room might be a bit conventional but you can make it look modern by choosing suitable pots and stands for it. These contemporary pots and matching stand makes it look even more eye-catching.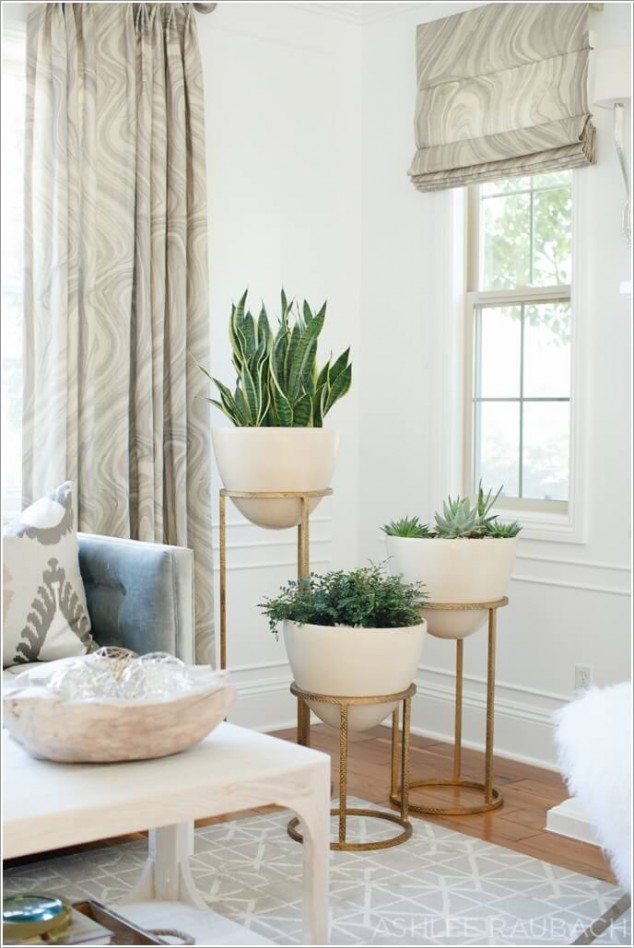 7. Living Wall
Who says walls have to be stark and boring? Add some personality to your walls by transforming it into a gorgeous living wall with some beautiful climbing plants.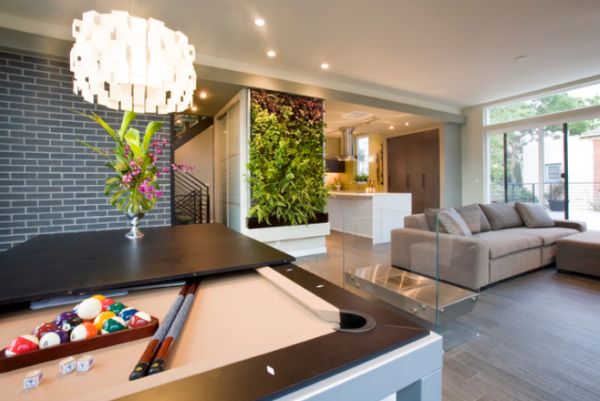 8. Indoor Tree
Make a statement in your home by planting a tree right in your living room. Of course, make sure that it won't grow to be a massive tree but will still be big enough to be attention grabbing.