Feminine home decor styles are usually classified by softer curves and lighter colours which generally look more artistic than a manly bachelor pad. Of course, this doesn't mean that a man can't use soft lines or a woman can't use dark colours. It all depends on your personal preferences because after all, it is your very own home. However, here are some really pretty decor that allows you to explore your feminine side.
1. Dreamy Feminine Bedroom
Make your beautiful bedroom into an oasis of peace with these cosy furnishings that are sweet and stylish at the same time. Featuring a truly interesting chandelier and plush blanket plus matching rug, you will definitely sleep tight in this bedroom.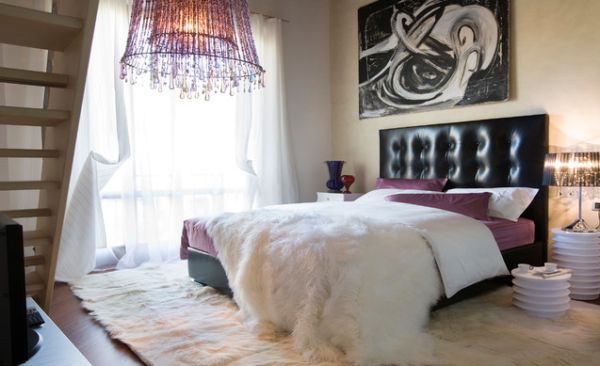 2. Soft Purple Accents Bedroom
Using subtle pastel colours in various shades look superbly gorgeous when you are creating a feminine bedroom and contrary to popular belief, it doesn't have to be pink. This soft purple bedroom looks like a dream come true with its vintage chandelier and ruffled bedding.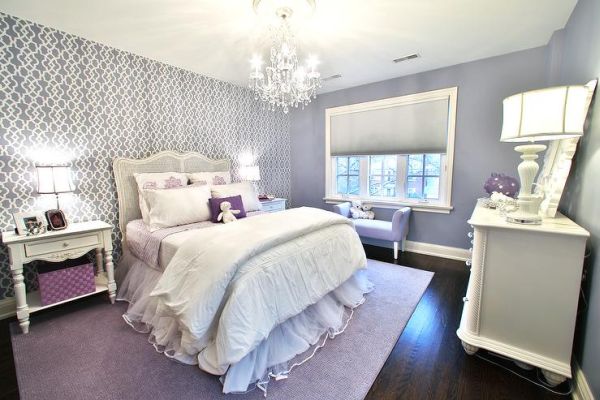 3. Classy Kitchen
Beautifully decked out in white, this elegant kitchen exudes a truly feminine style without being overpowering. Its glamour is amplified with the use of gold and copper accents making it look exceptional.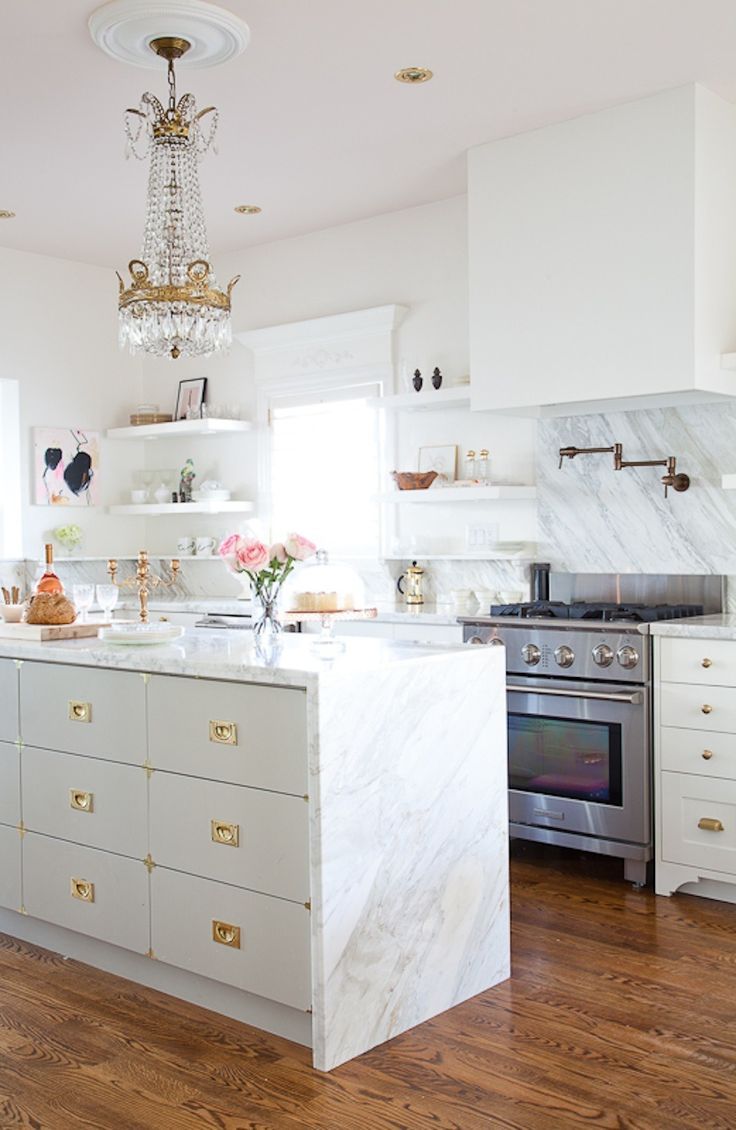 4. Girly Living Room
This light and airy living room is an exquisite space that you can use to entertain your guests or even just a relaxing place for you to lounge around. The quirky chandelier and mismatched pillows looks absolutely lovely.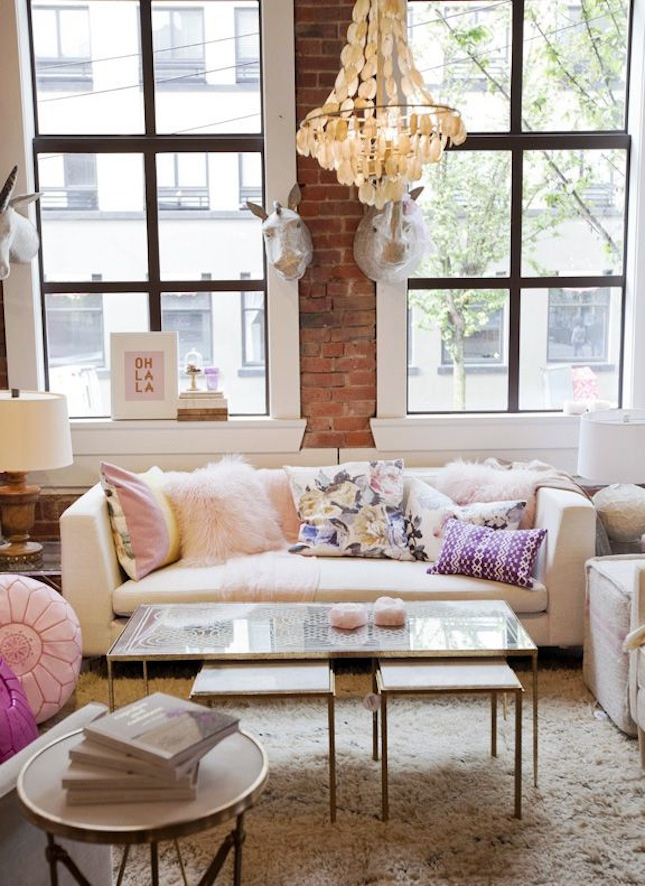 5. Whimsical Living Room
At first glance, the paisley patterned wallpaper might be a tad overwhelming but this is only a feature wall and the rest of the corresponding decor balances it out. Some abstract wall art, retro coffee tables and a pastel lavender daybed piled with cushy pillows makes this a great living room for the modern girl.
6. Pink Kitchen
We felt that this list wouldn't be complete with a super feminine representation so this is where this cool and unique kitchen comes in. Although almost everything is predominantly in pink, it doesn't make you cringe at all when you look at it. In fact, the steel and white accents manage to tone it down and make it look chic.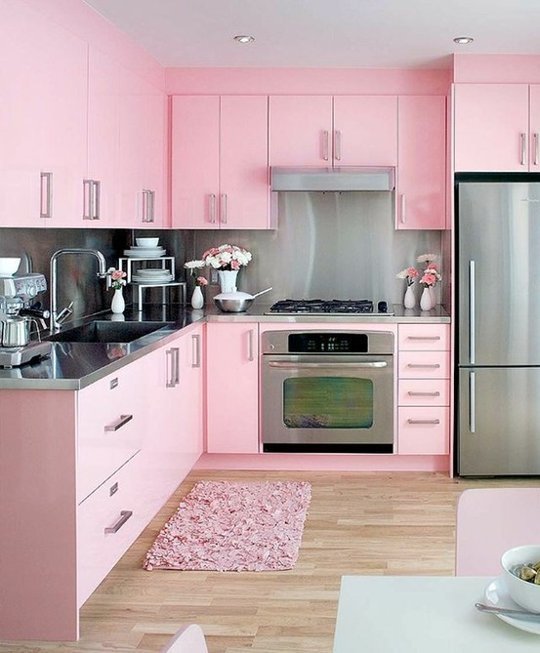 7. Chic Bathroom
This sophisticated bathroom consists of a sleek bathtub for you to soak away your stresses and rejuvenate yourself. The extra feminine touches to the place is the gleaming golden shower spout and the feature wall with an elaborate floral motif.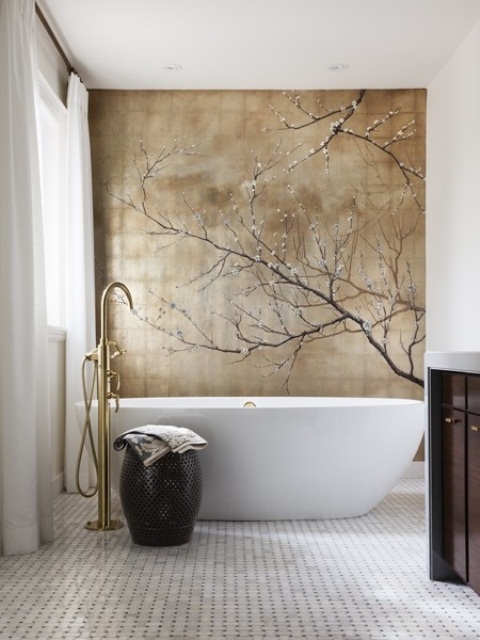 8. Pastel Blue Bathroom
Although blue has traditionally been acknowledged as a boy's colour, this doesn't mean that we can't use it for a totally feminine looking bathroom. A lovely shade of turquoise is used for this delicate bathroom as its accent colour which is nicely balanced out with a clean white. Girly details such as the sparkling chandelier and floral curtains makes it looks more stylish.