Wood is a natural element that can evoke a sense of warmth, earthiness and transforms the room into an inviting place, especially your bedroom. Here are some creative ways to incorporate wood into your bedroom to turn it into a delightful room.
1. Exquisite Wood Bedroom
You may think that having an entire room decked out in wood might be a little too much but this room pulls it off perfectly as it is kept simple and minimal. The neutral bedding and bookshelves keep things from being overpowering.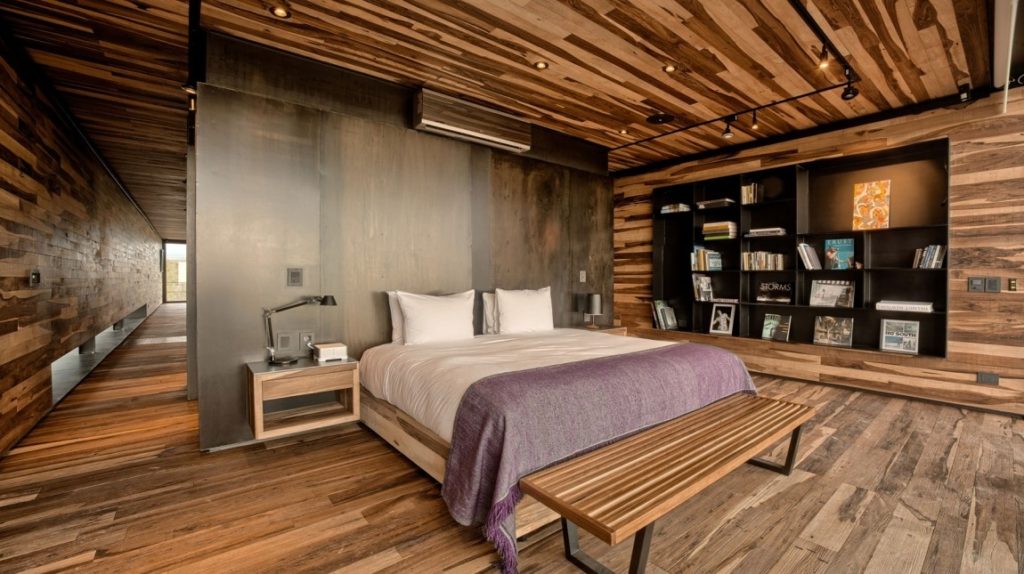 2. Exotic Wood Bed
The star of this room is the bed, which is custom made with a wooden canopy that looks ruggedly stylish. The other sleek furnishings in the room makes it look more sophisticated.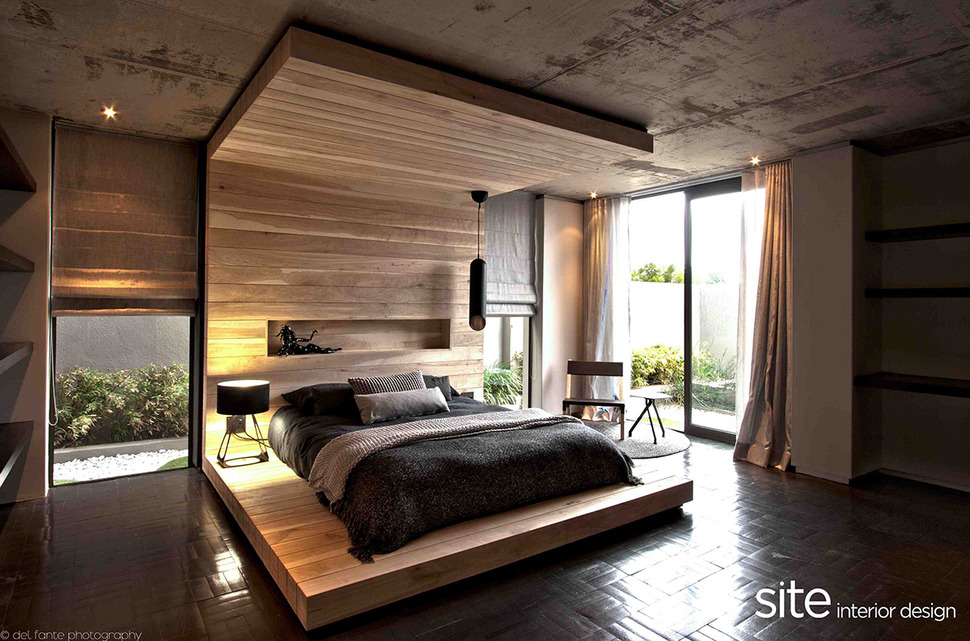 3. Natural Wood Bedroom
The wooden desk and bed combo in this room is one of a kind and a definite space saver as the desk serves as a headboard for the bed as well. The wooden floor planks are similarly coloured which matches seamlessly with the rest of the room.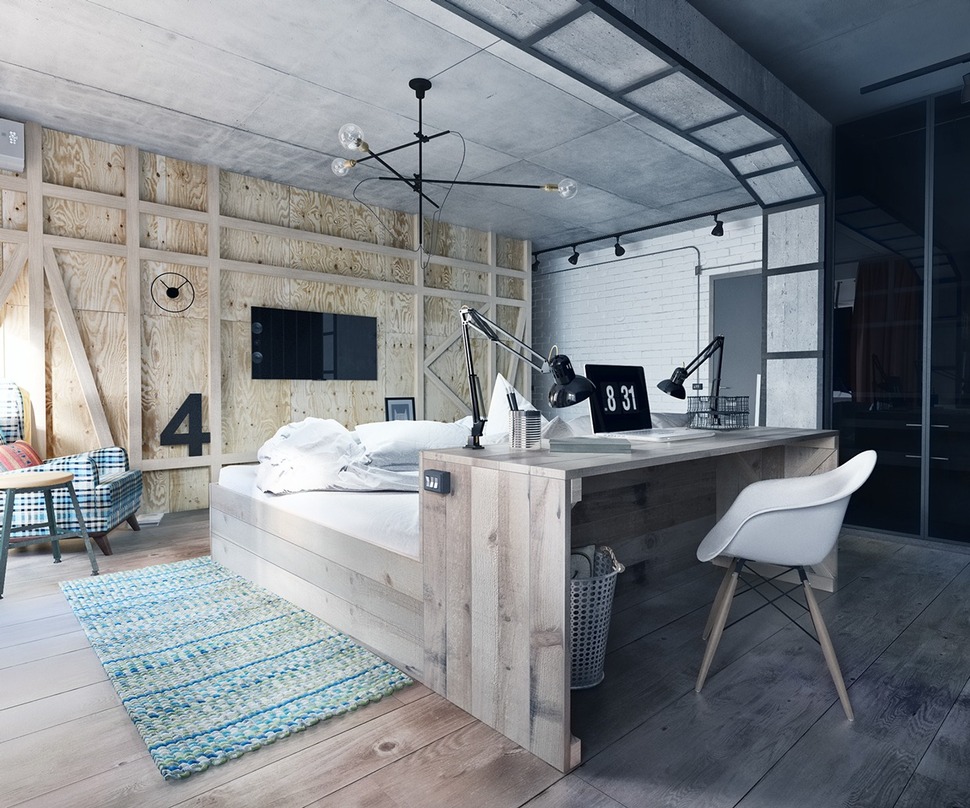 4. Wooden Alcove Bedroom
Having your own room is blissful as there is someplace you can retreat to and relax whenever you are feeling tired. But this alcove bedroom takes things up a notch by making it a room within a room that looks perfectly cosy and comfortable.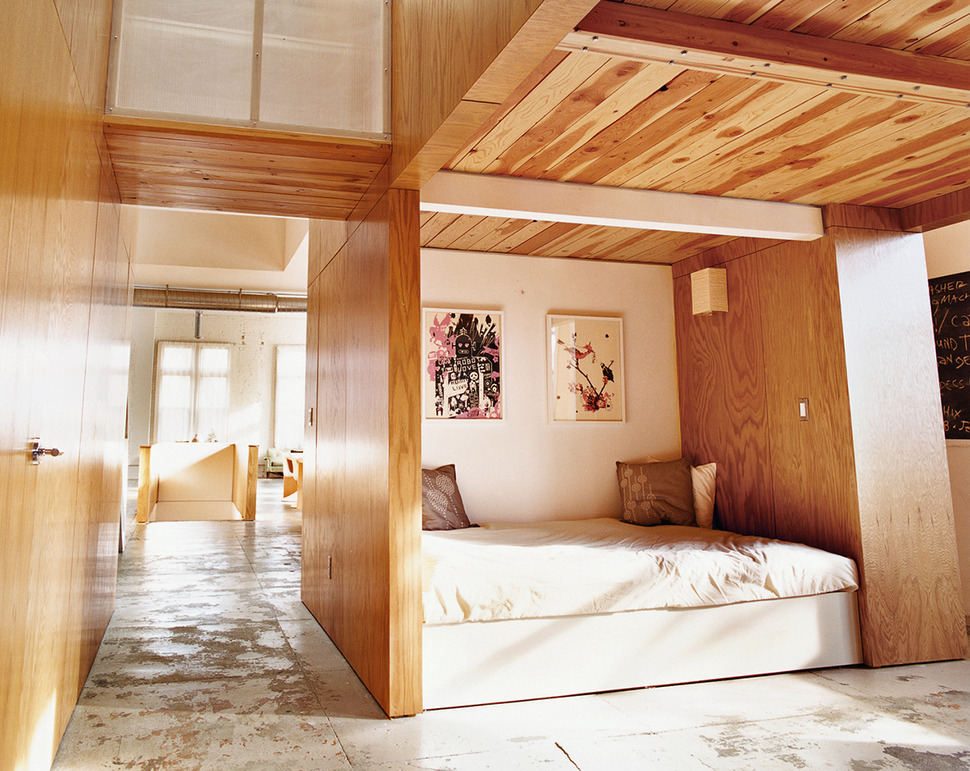 5. Low Platform Wood Bed
You may have seen many types of platform beds but this cute and sturdy platform bed is outstanding thanks to its quirky design. Perfect for open space apartments, the ceiling mounted shelves give some semblance of privacy and storage as well.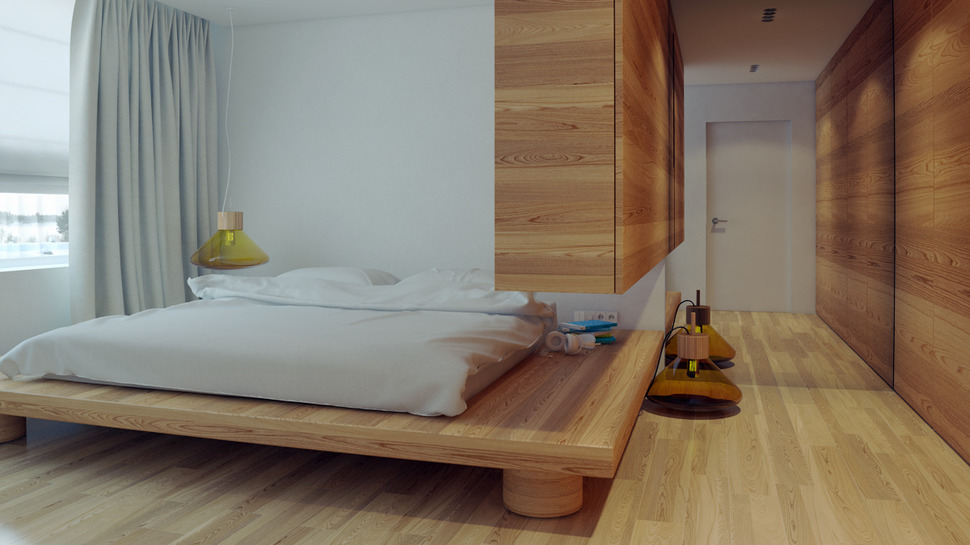 6. Intricate Plywood Bed
While wooden beds are quite commonly used in bedrooms, this unique plywood bed stands out from the rest because of its beautifully elaborate carving. The unfinished plywood makes it look more gorgeous while the floor lets the bed take the spotlight.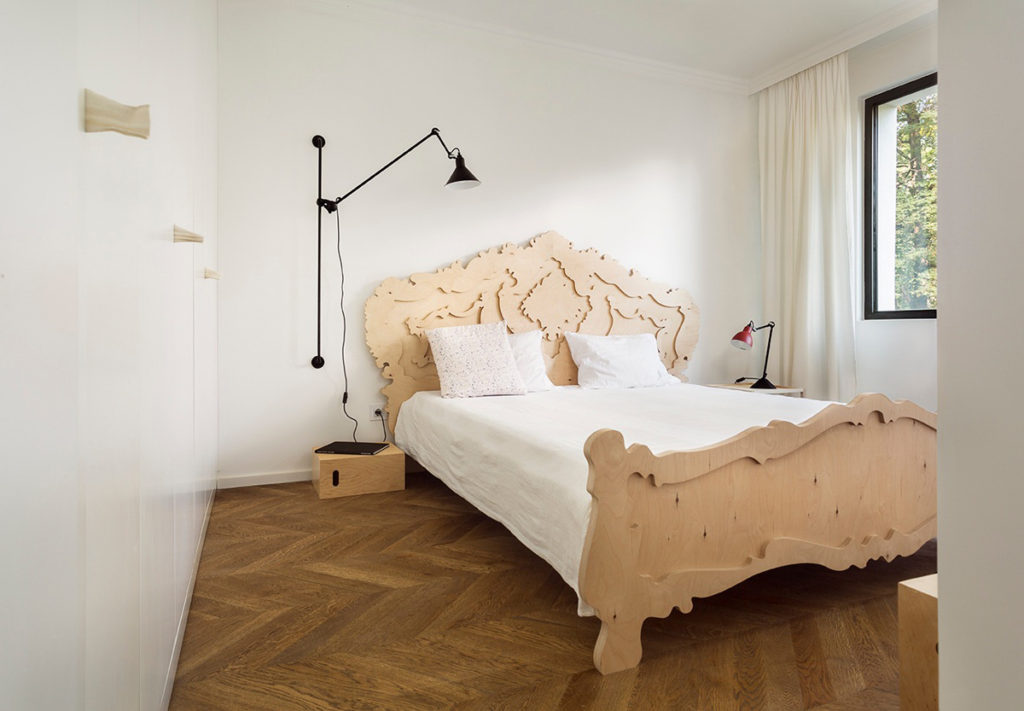 7. Luxurious Wooden Bedroom
Who says that wood cannot make a room feel and look elegant and grand? This bedroom makes use of its wood panelled wall as a feature wall that provides a suitable backdrop to the cushy bed.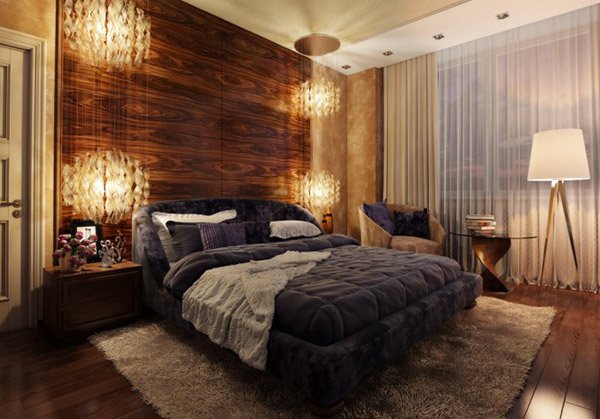 8. Wooden Tiled Wall
Usually you will see wood coming in the form of slats or planks but rarely do you see any wooden tiles. This bedroom is exceptional in the usage of funky wooden tiles for its feature wall while the rest of the room is simply decorated.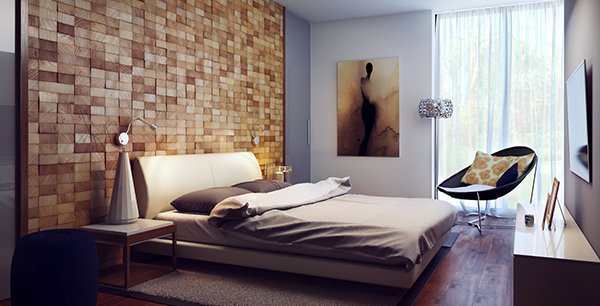 Not interested to incorporate wood into your bedroom design? Check out other bedroom ideas here.