The bedroom is undoubtedly one of the places that we'll spend most of our time in, seeing as we need at least eight hours of sleep per day. In fact, if given the chance, we want to laze around in the best bedding with comfy mattress all day if possible, which is why it's essential that our beds are comfy. But sometimes, we may get stumped on ideas for our beds as there are so many choices out there. One of the most popular ones has got to be a platform bed ideas which keeps your room neat, organised and even has the potential for extra storage space.
1. Modern Platform Bed
This minimalist room is done in a grey and wooden colour palette including the platform bed that gives it a masculine and modern vibe.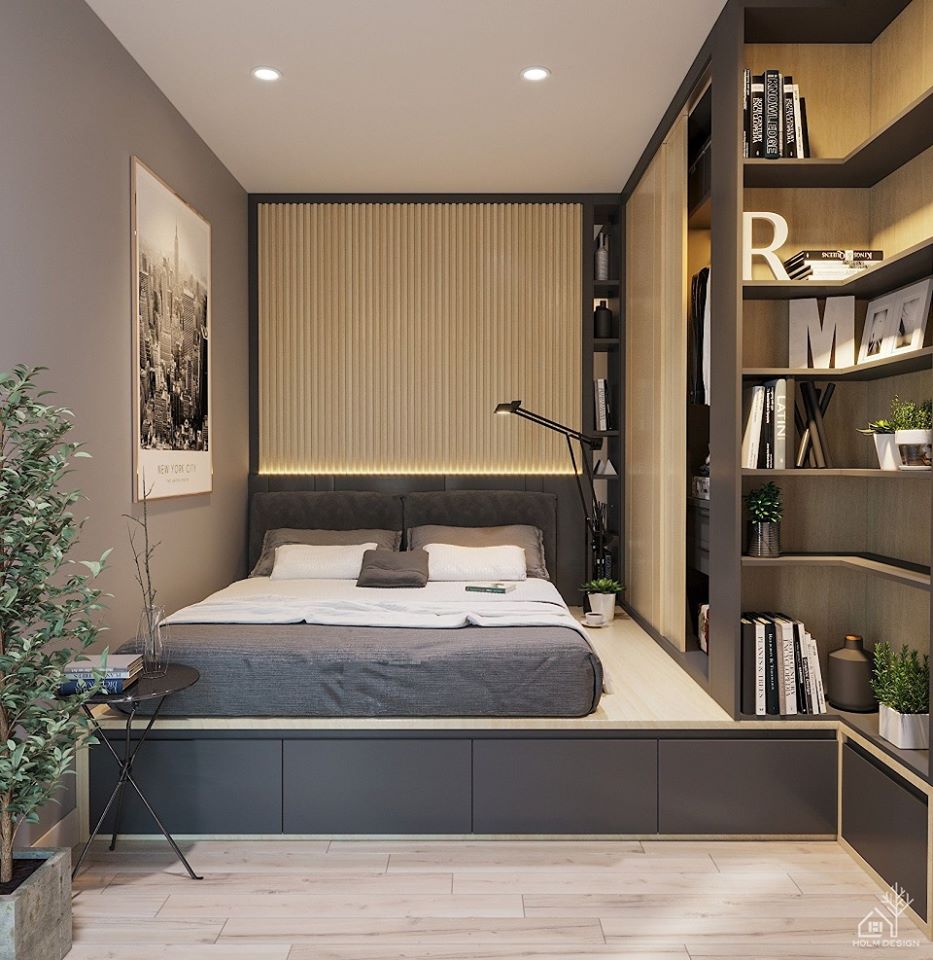 2. Storage Platform Bed
If you need more storage, getting a platform bed that has space for drawers is a great idea and we like that the window is right next to the bed, allowing you a great view when you wake up every morning.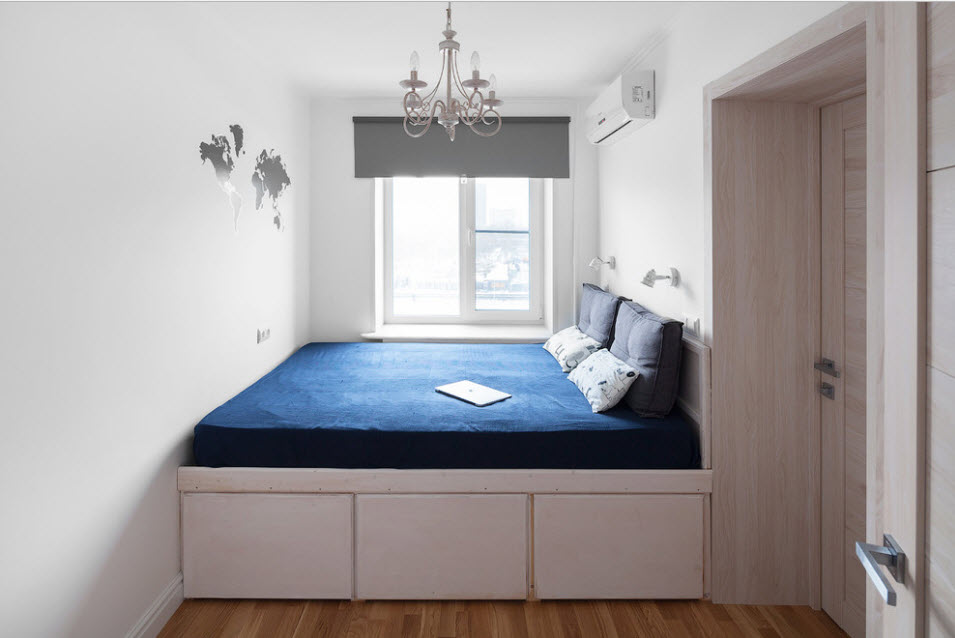 3. Standalone Platform Bed
Often, you'll see platform beds that are right next to the wall but making a standalone like this one that comes with space for a work table is a great idea too.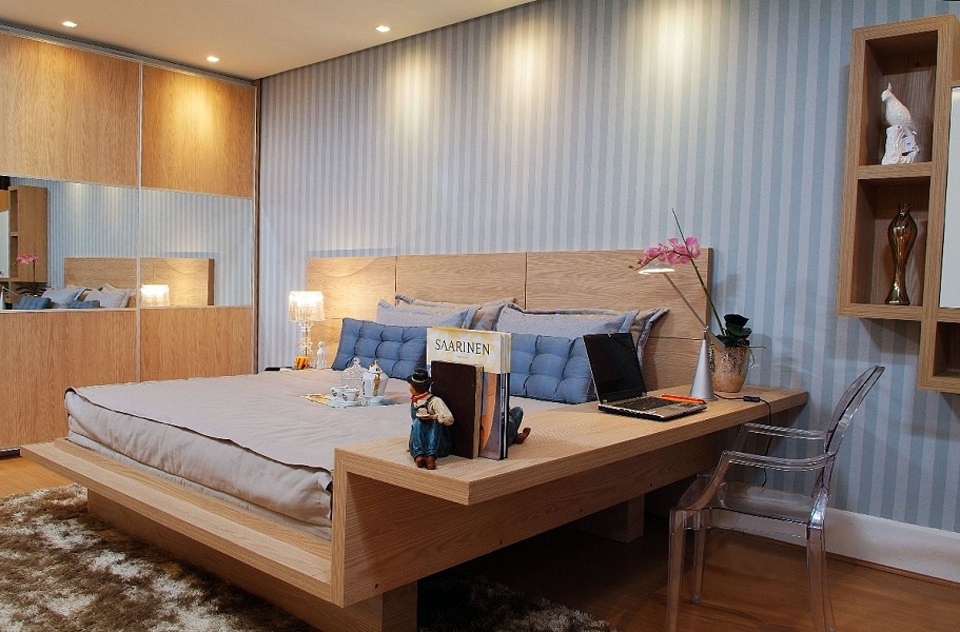 4. Contemporary Platform Bed
This peaceful bedroom has extra space for a bookshelf and the excess at the foot of the bed can be used as a window seat when you feel like it.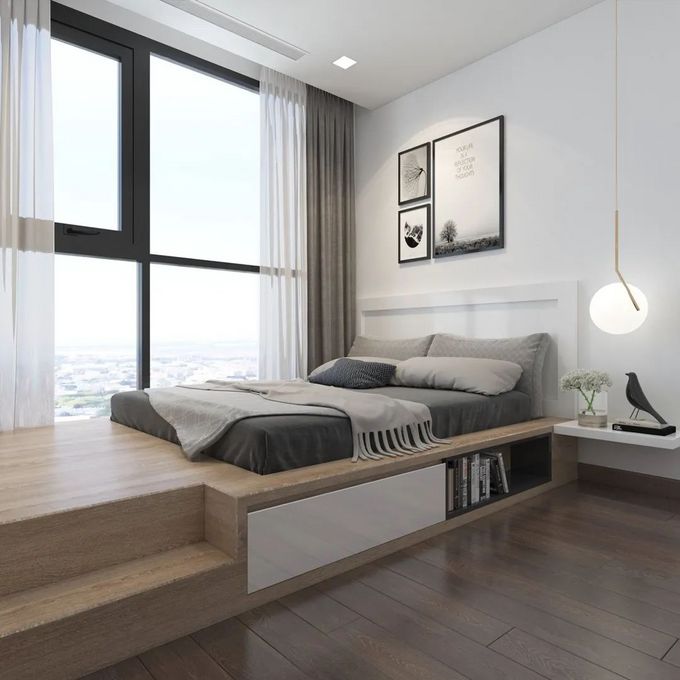 5. Cheery Platform Bed
A stark and neutral-coloured bedroom is given a new lease of life with splashes of bright yellow.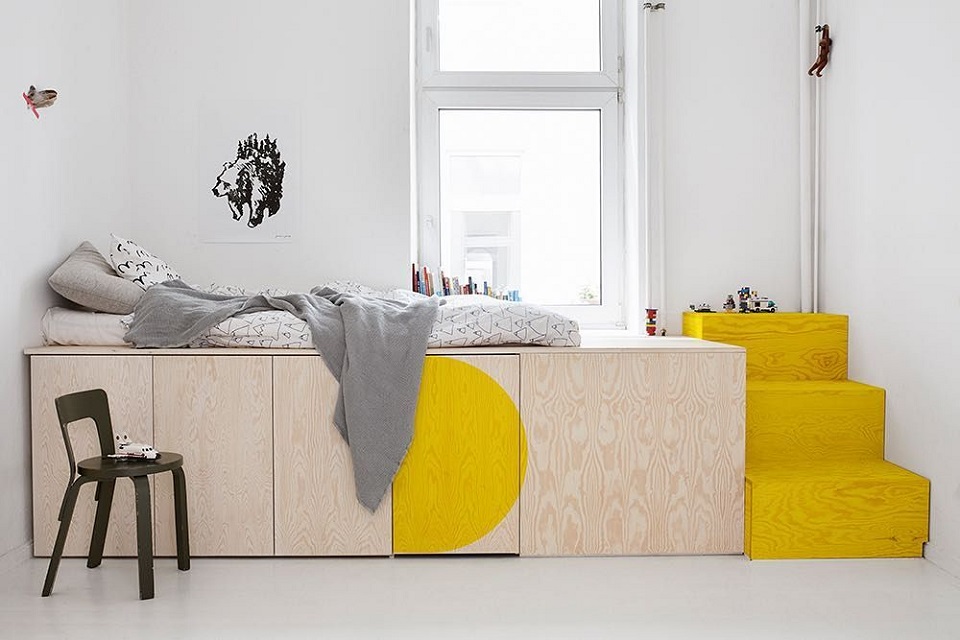 6. Minimalist Platform Bed
This bedroom doesn't have much decor but the platform bed is done so beautifully, it becomes the focal point of the entire room.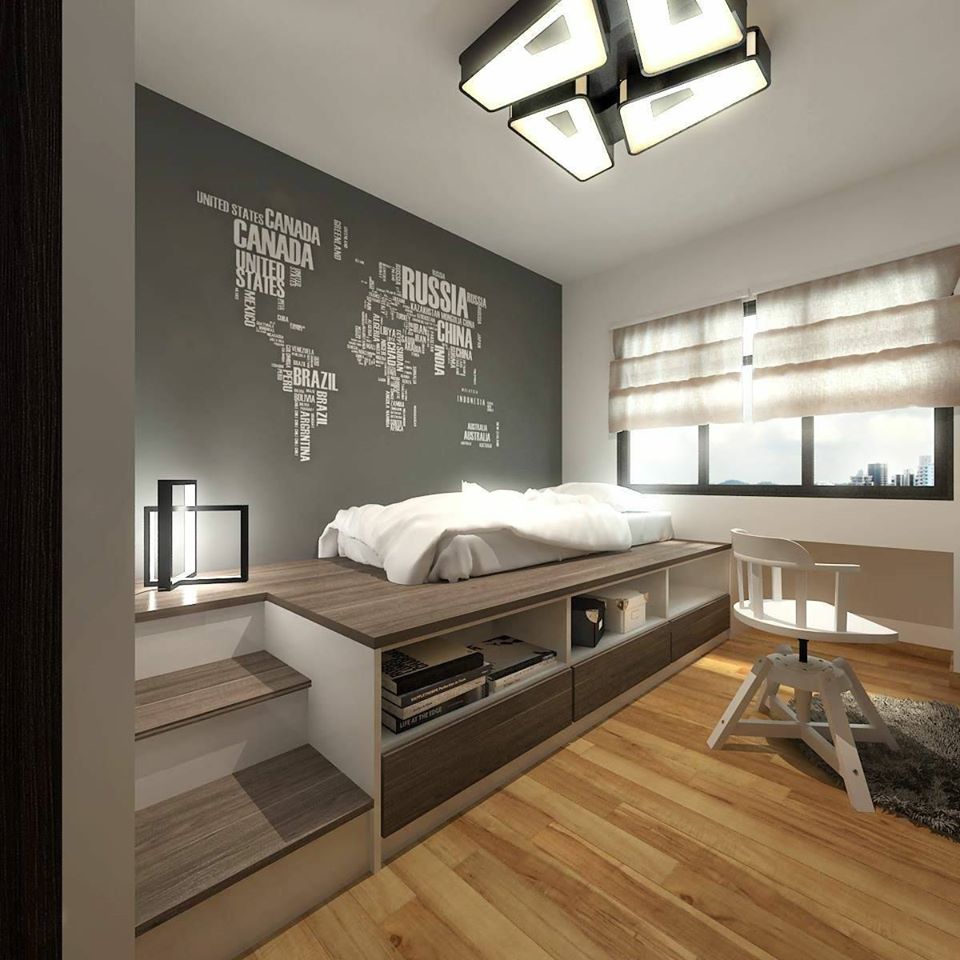 7. Classy Platform Bed
If you like to sleep on a higher bed then choosing a platform bed like this makes for a great night's sleep.