We believe bedding is something you should never compromise on. One's choice of bedding not only affects the overall aesthetics of a room but also has a significant impact on how well one sleeps. The softer and cosier your bed sheets and quilts are, the more somnolent your nights will be.
Before you go to visit a bedding store, it is important to keep the season in mind. For example, sleepers who tend to get hot during the night should get a flat sheet as an alternative to a duvet. Moreover, it's also important to maintain a complete linen closet so you'll be able to sleep peacefully all year long.
To make sure you get yourself the perfect bedding, we have prepared a guide to the best bedding stores in Malaysia. You can buy some cosy duvet covers, bed sheets, and pillows from these stores to match the vibe of your room. Here are the top 10 places to shop for your bed linens.
1. Kapas Living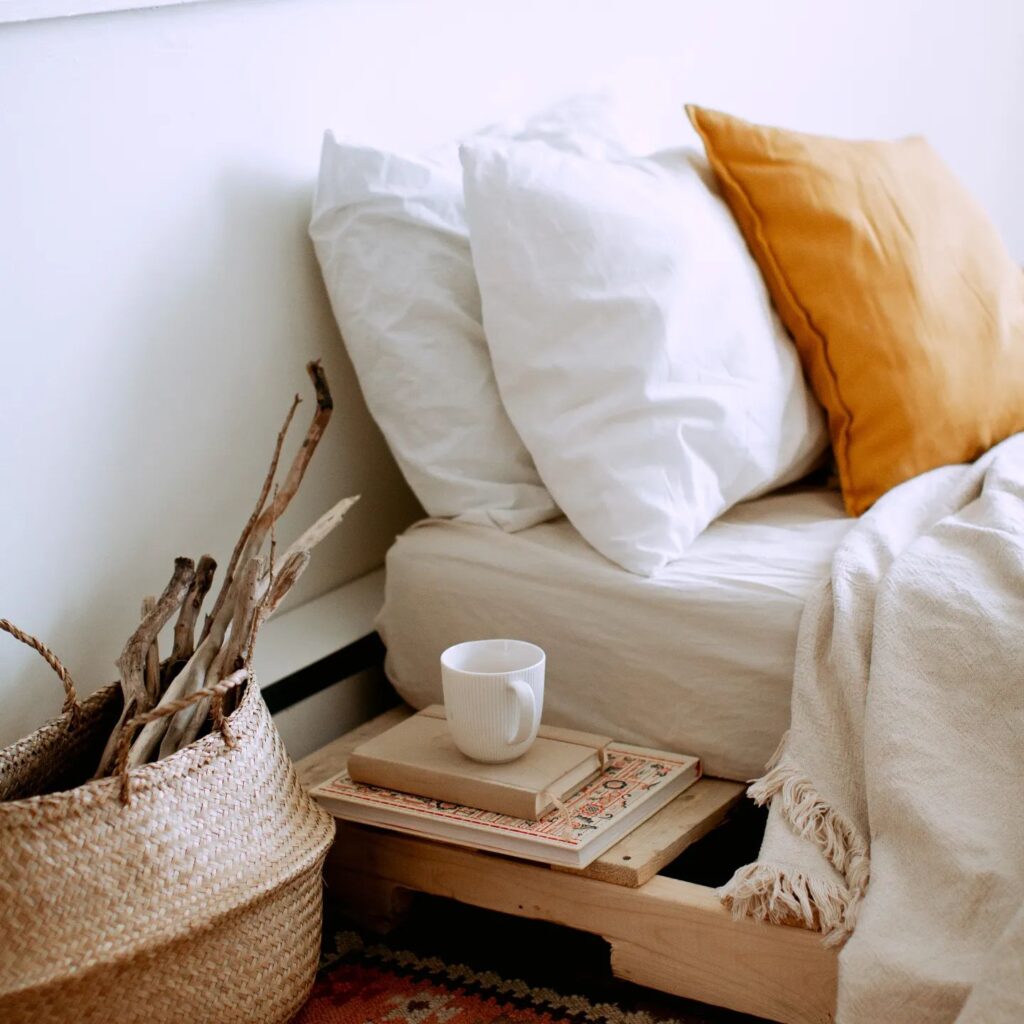 Kapas is one of the best-selling bedding stores in Malaysia. People trust this store because of the quality of its products and its customer service. It sells premium quality bed sheets, linens, duvets, quilts, pillows, and towels at a fraction of the cost compared to other stores.
The 400TC sheets from Kapas are made entirely of extra-long staple cotton. Additionally, the store also makes 300TC Tencel bedding. Its entire line of products is Oeko-Tex® certified and free of any dangerous chemicals.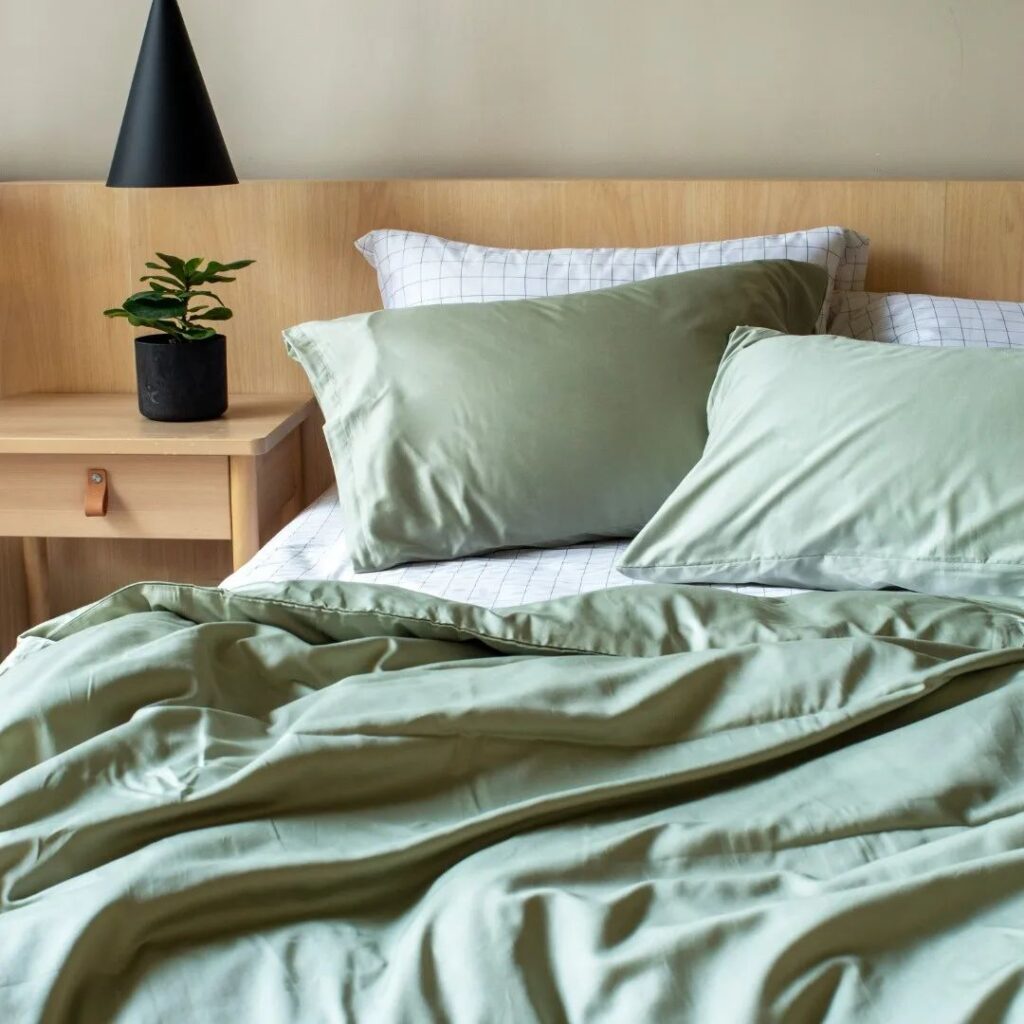 The bedding from Kapas is highly comfortable and breathable. Bed sheets and duvets are smooth and silky. These are a blend of comfort and durability. According to Kapas, "Everyone deserves a good night's sleep." This is also the motivation behind the launch of this bedding store.
Visit them via:
Website | Facebook | Instagram
2. HOOGA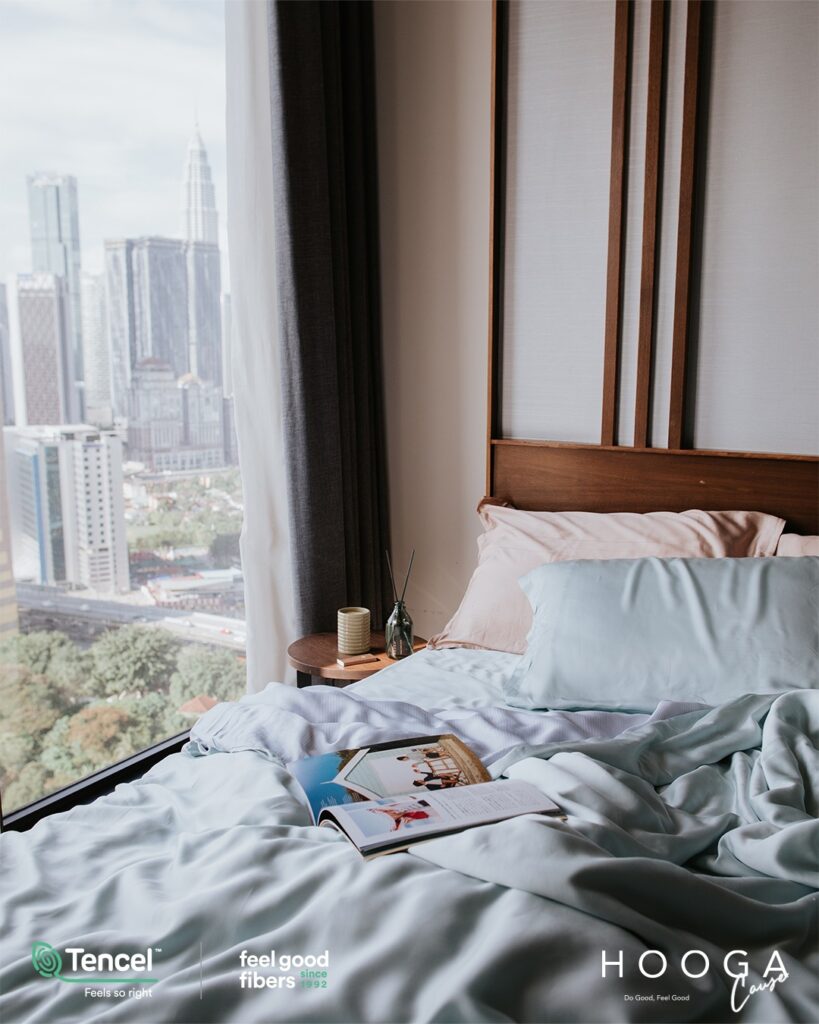 Hooga, a Singaporean home furnishings brand, was inspired by the Danish ethos of "hygge." In Malaysia, you can buy bedding from this brand's online commerce store. You'll find everything you need to furnish your home here.
Hooga's product list comprises mattresses, bed protectors and toppers, Tencel and cotton sheets, coverlets, cushions, pillows, blankets, throws, bolsters, and much more. Each of these products is designed to deliver quality and comfort to every type of home. Hooga guarantees that comfort is always a step away from you.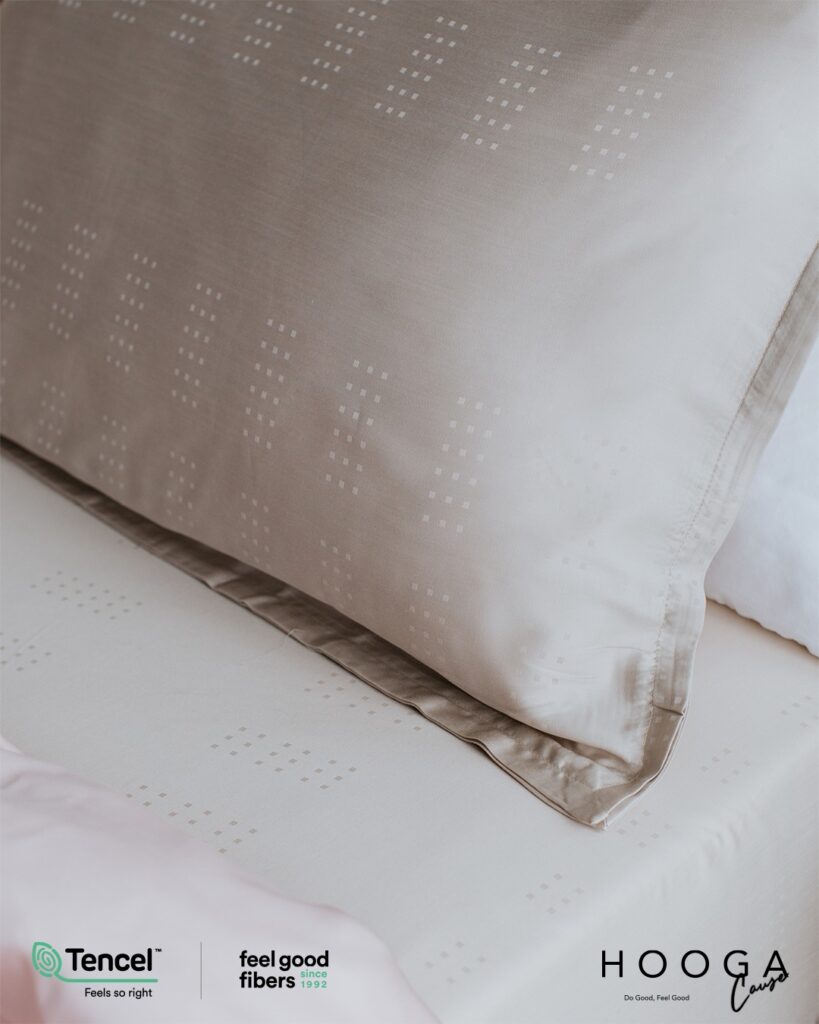 Tencel bedding is the primary product of this store. This is produced by utilising a recycling process in which woody pulp and cotton waste are converted into Tencel lyocell fibres, which are then used to make bed sheets. So, you are basically preserving the environment by purchasing from Hooga.
Visit them via:
Website | Facebook | Instagram
3. Marks and Spencer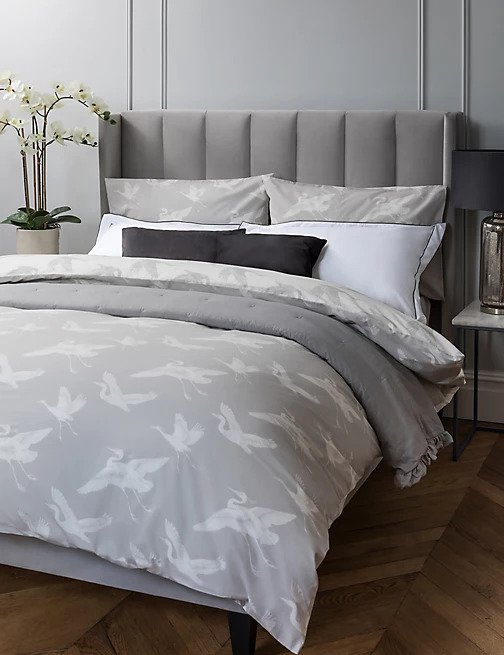 Marks & Spencer is the top retailer in the UK. It has more than 1,400 locations across the globe, including Malaysia too. The company sells apparel and home accessories with a British touch. Their premium bedding is the number one choice of most people around the world.
Here at this store, you can find bedding sets, bed sheets, pillowcases, mattresses, protectors, and duvet covers. Their wide range of bedding designs includes both plain and patterned ones. You can shop for some vibrant colours and designs of bedding to match the surroundings of your room.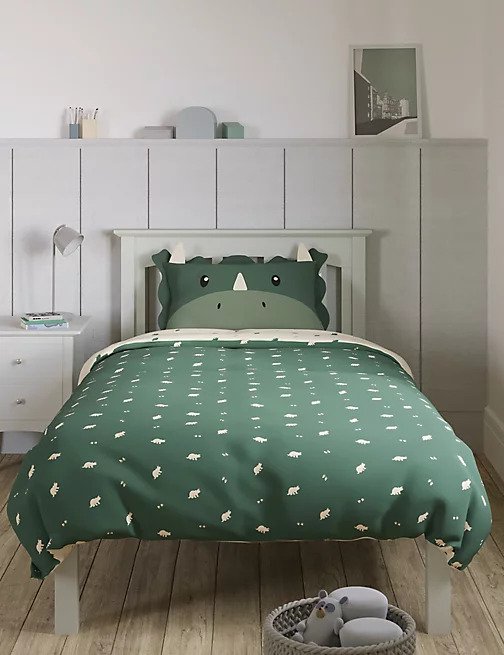 M and S have a category for children's bedding too. It features a variety of adorable and themed bedding accents to decorate your children's room. Some of their bed linens employ Body Sensor technology, which keeps your body cool in the summer and warm in the winter.
Visit them via:
Website | Facebook | Instagram
4. Nitori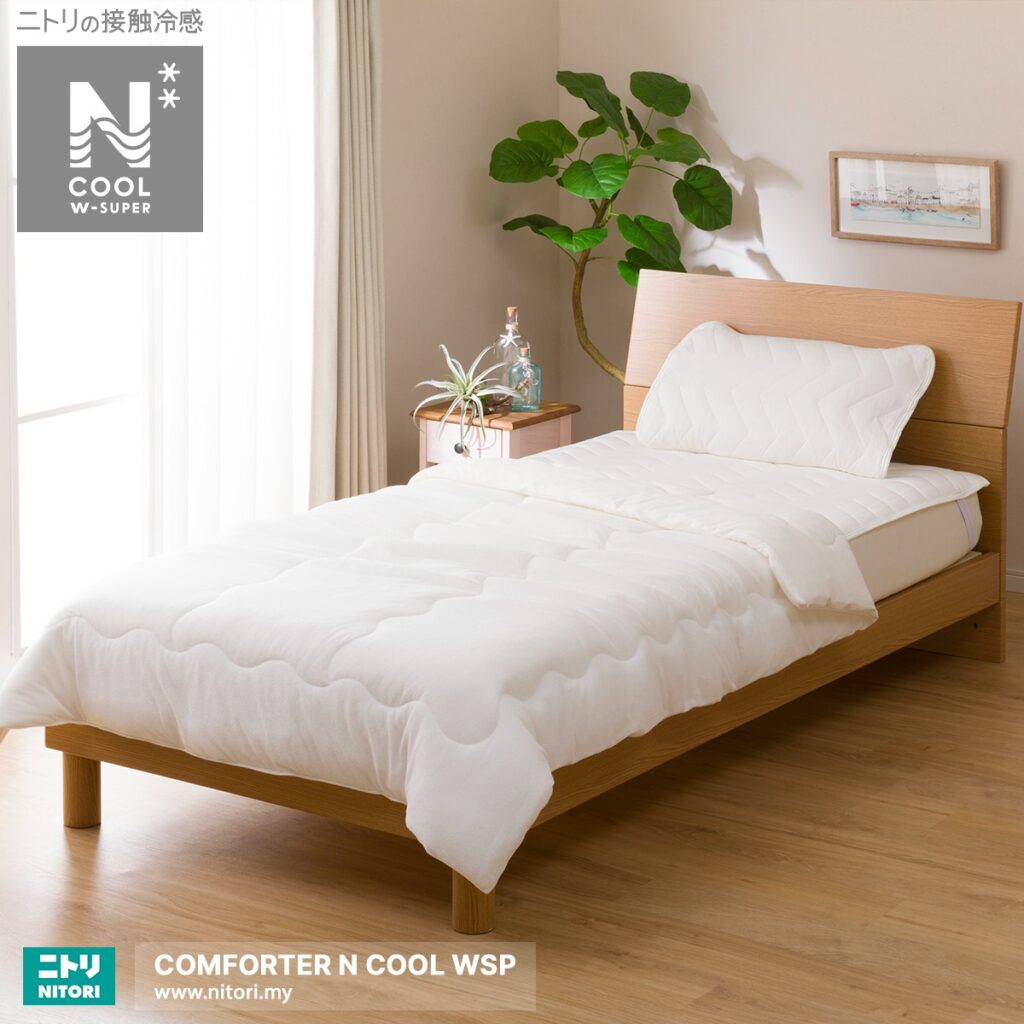 Nitori is a luxury home brand based in Malaysia and has outlets there as well as in Singapore, China, and Japan. They offer a selection of products that help you completely customise your home and bring some pleasure and cosiness to it. They mainly deal in furniture and bedding accessories.
Nitori sells bedding accessories like bed linens, comforters, mattresses, pillows, and other room wear. All of these can be purchased at reasonable prices. Their N-Cool bedding uses cutting-edge technology to produce linens and throws that are highly breathable.
By providing you with ideas for creating your own distinctive space, Nitori's bedding enhances your living experience. By matching the shapes and designs of your bedding to those of your rooms, you can bring some harmony to your home.
Visit them via:
Website | Facebook | Instagram
5. IKEA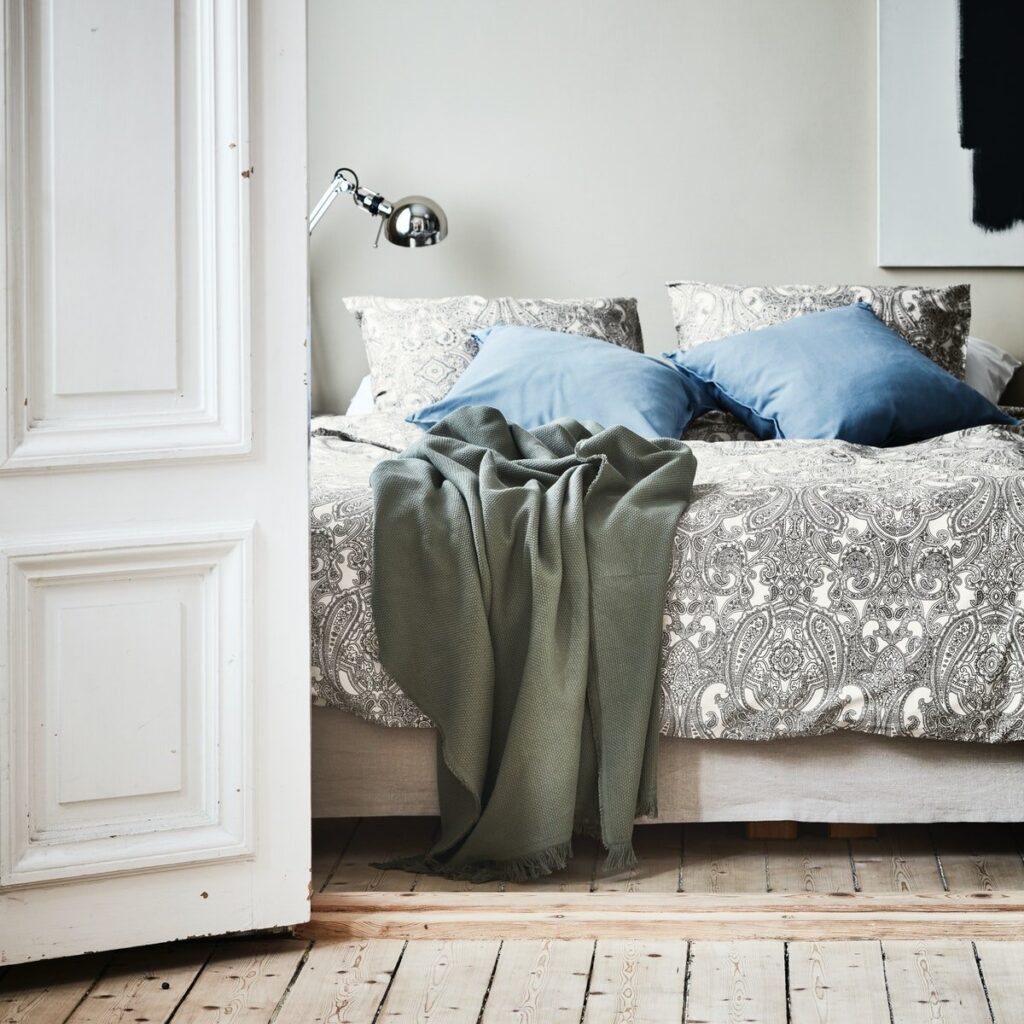 IKEA is a home furnishing company that serves all around the world. You can buy some fresh bedding products in Malaysia by visiting their store online. From bed linens and pillows to blankets and throws, everything can be found here.
You can uptick your bedtime relaxation with IKEA'S warm duvets and throws. Their bed linens and blankets feature everything from serene dots to chic florals. The cotton and viscose material they use in their bedspreads is matchless and worth giving a try. You can also shop for curtains and rugs here to match your bedding.
IKEA is a one-stop shop where you can access everything you need to upgrade your rooms, whether it be bedding, furniture, lighting, or decorations.
Visit them via:
Website | Facebook | Instagram
6. Parkson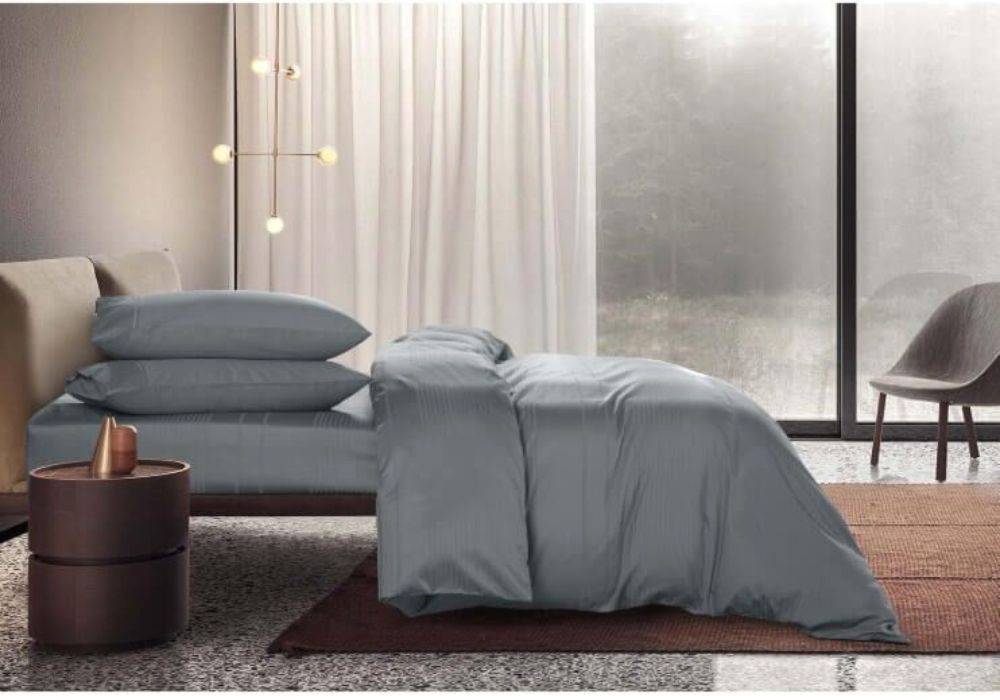 Parkson is an online retailer in Malaysia that sells bedding from different brands. They have all the designs and colours of bedding one can think of, from basic to vibrant ones. Their price range also varies from low to high, so you can select your favourite bedding set according to your budget.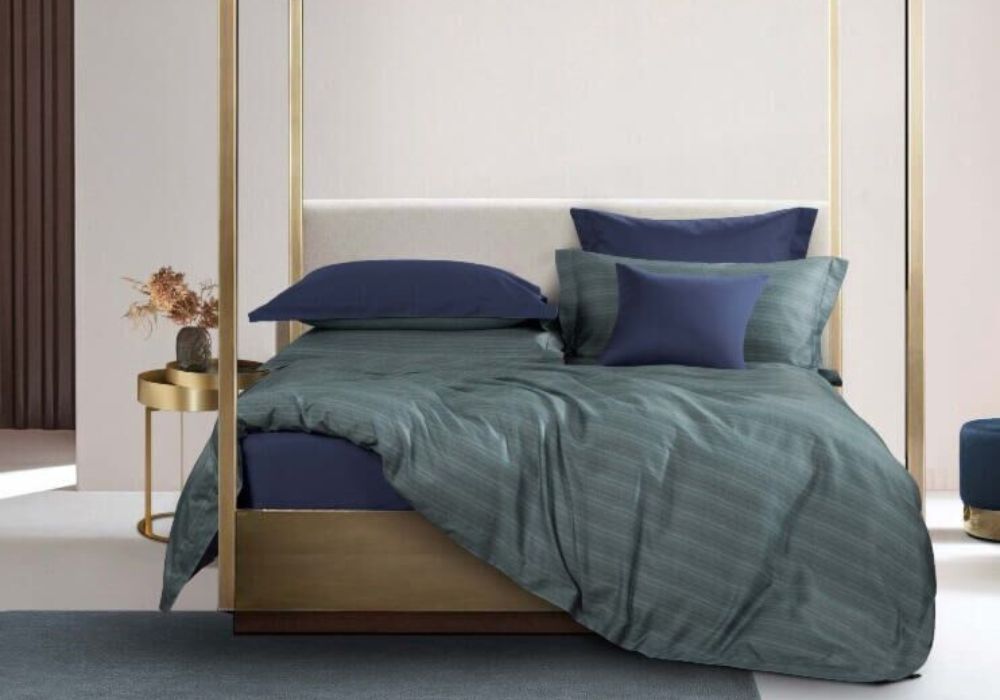 You can look around the store and shop for bedding sets, pillow cases, bed linens, comforters, protectors, and duvets of your choice. Parkson does not charge any shipping fee to ship anywhere in West Malaysia if you shop for RM200 or more.
Visit them via:
Website | Facebook | Instagram
7. MUJI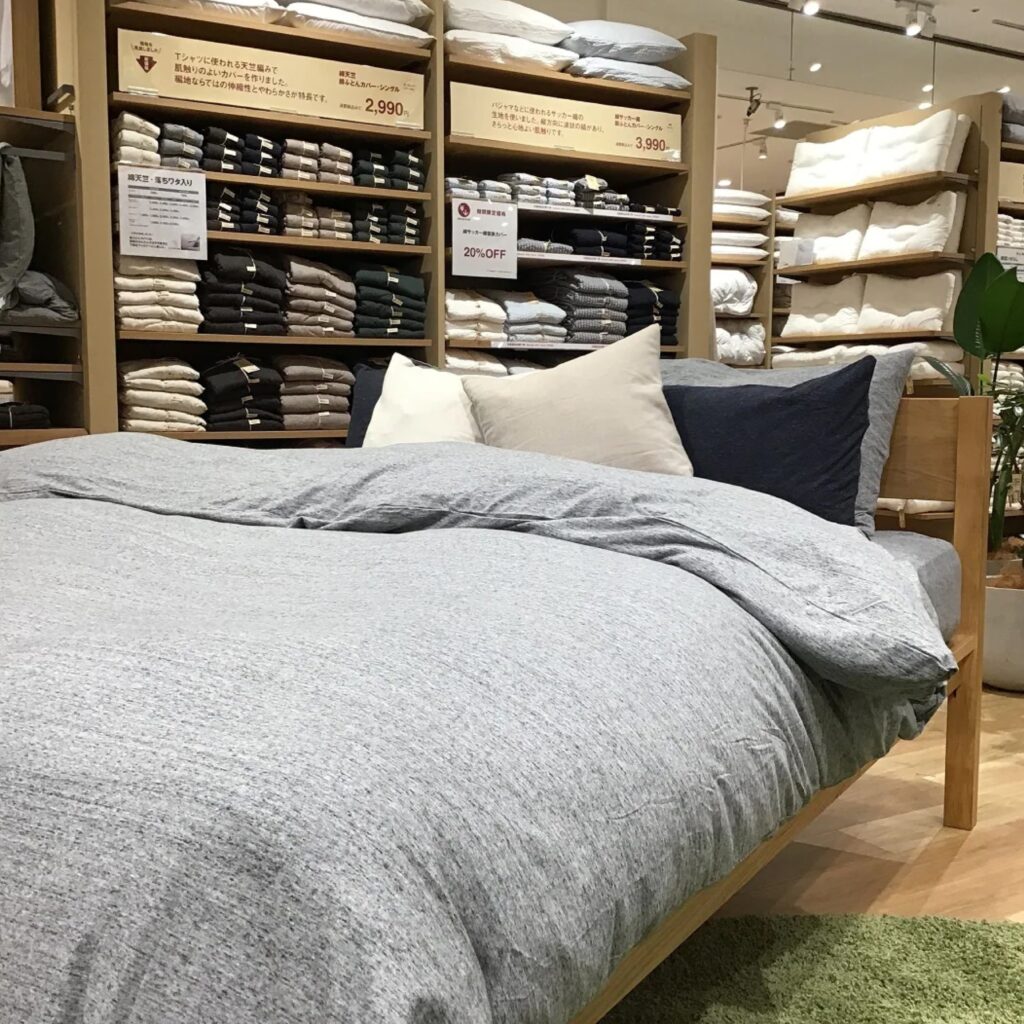 Muji is a bedding store with different outlets across Malaysia and an online store too. The store sells no-frills quality bedding accessories at reasonable prices. Muji focuses on three basic principles
selection of materials
streamlining of processes
simplification of packages
Their principles are what allow them to sell premium pieces of bedding at prices everyone can afford. Their product list has quilts, quilt covers, box sheets, bed pads, multi-use clothes, throws, blankets, towels, pillows, and pillow covers on it.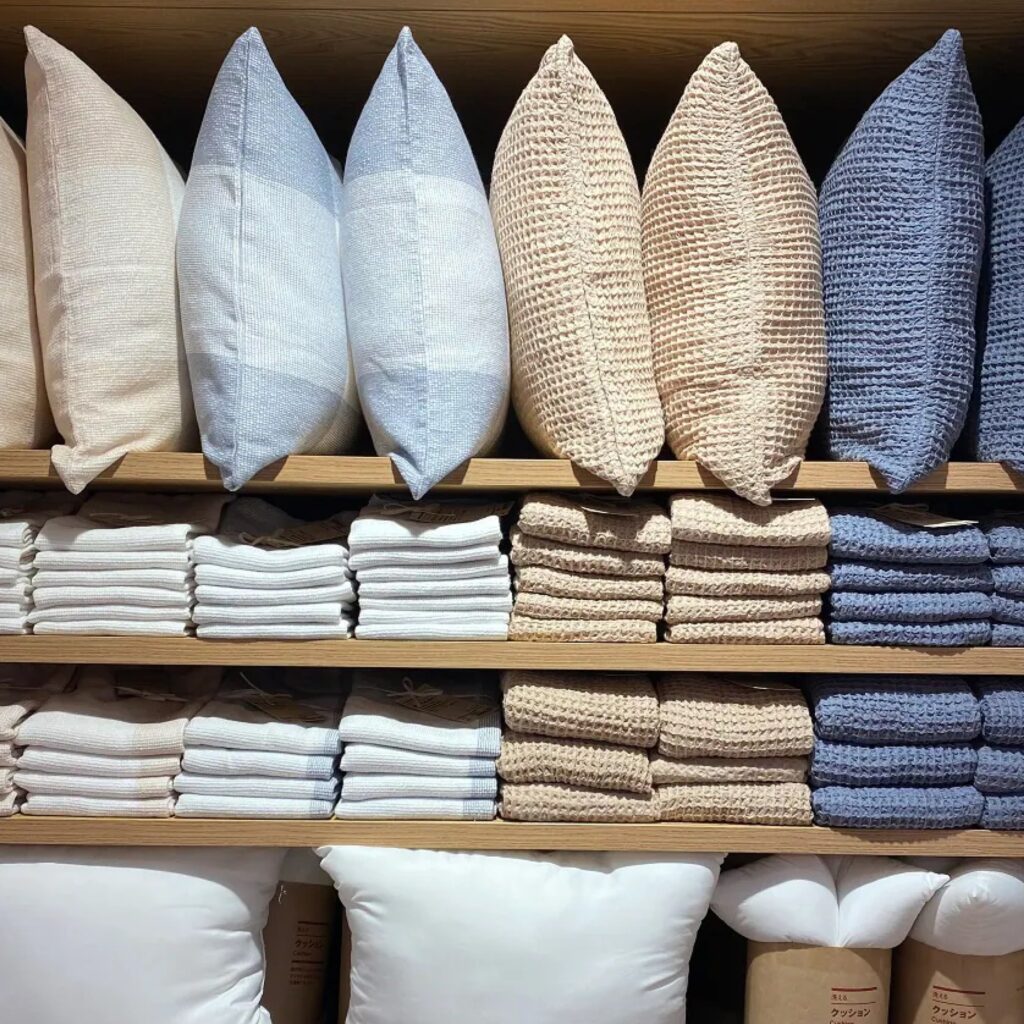 Most of their bedding is in pastel and fall colours. So, if you are a minimalist lover, you'll be able to shop for some quality pieces of bedding here. They'll match well with your Japanese-style room.
Visit them via:
Website | Facebook | Instagram
8. Gethá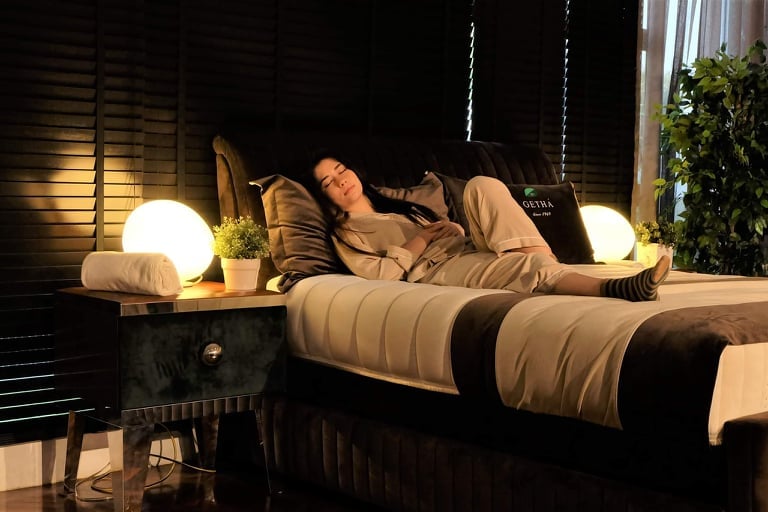 Gethá is the ultimate solution to all your bedding needs in Malaysia. The brand name is derived from the Malay word "Getah", which signifies a brand that is intrinsically from Malaysia. As its name shows, Gethá is a lifestyle brand that promotes the benefits of 100% natural latex in daily use.
The brand sells latex bedding, which is manufactured using anti-ageing technology equipped with anti-oxidant properties. This bedding is produced while keeping more ergonomics and comfort in mind rather than aesthetics.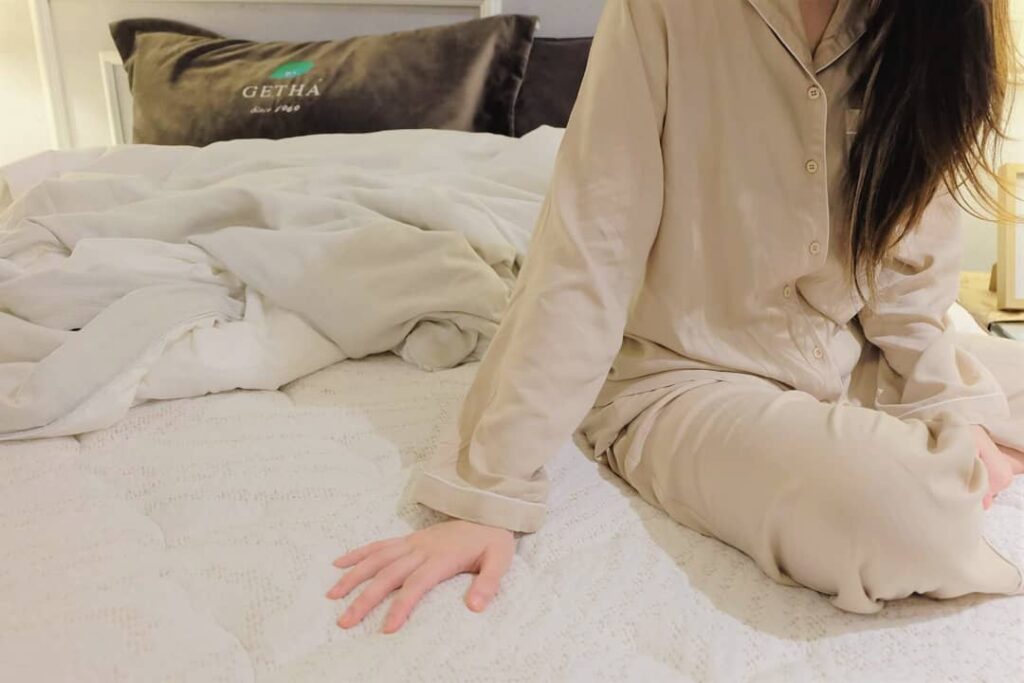 By using any of these, you'll probably be having more peaceful nights in the future. You can find everything related to bedding in Gethá's online store.
Visit them via:
Website | Facebook | Instagram
9. Sheridan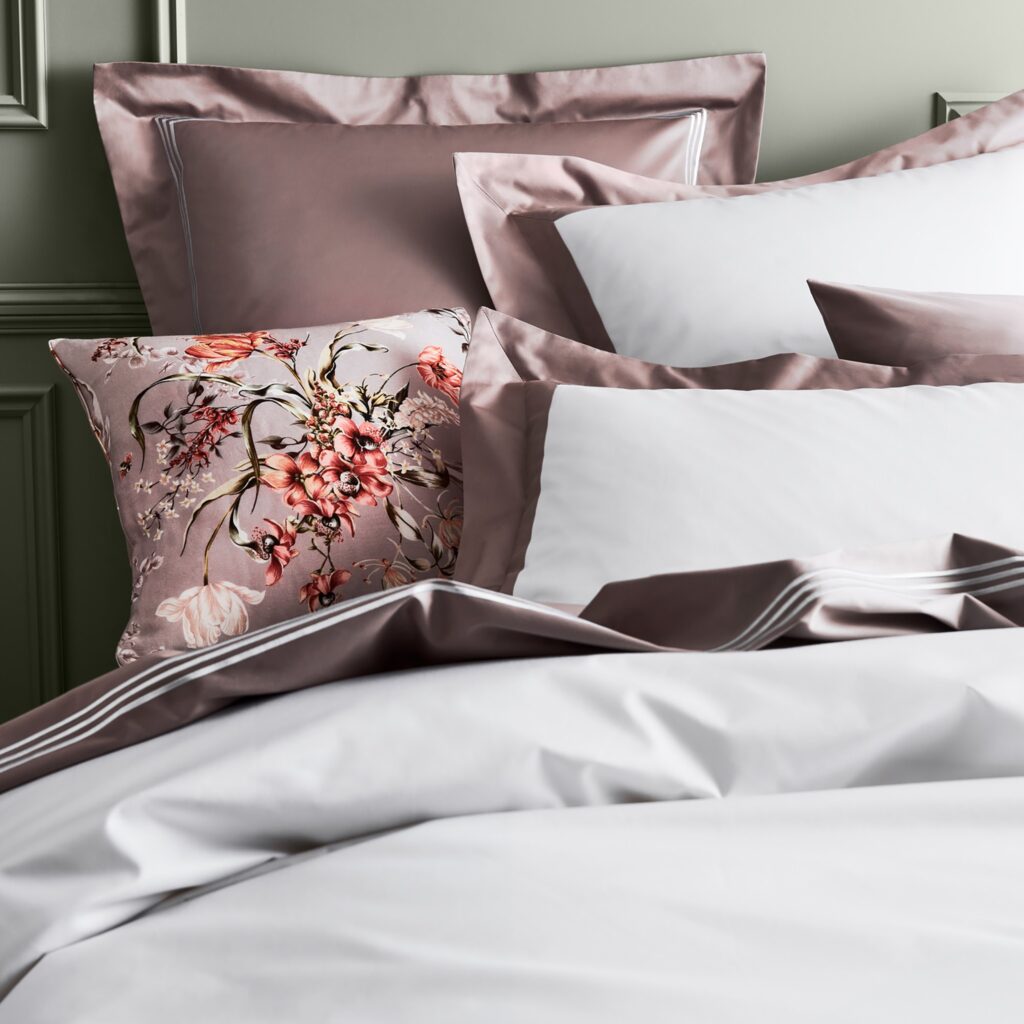 Sheridan bedding store has multiple locations across Malaysia. The store is famous for its extremely soft and durable bed linens and quilts. These range in designs from basic and single-toned bedding sets to floral printed and embroidered ones.
No matter what your room vibe is, you can get at least one piece of bedding here that's specifically made for your room.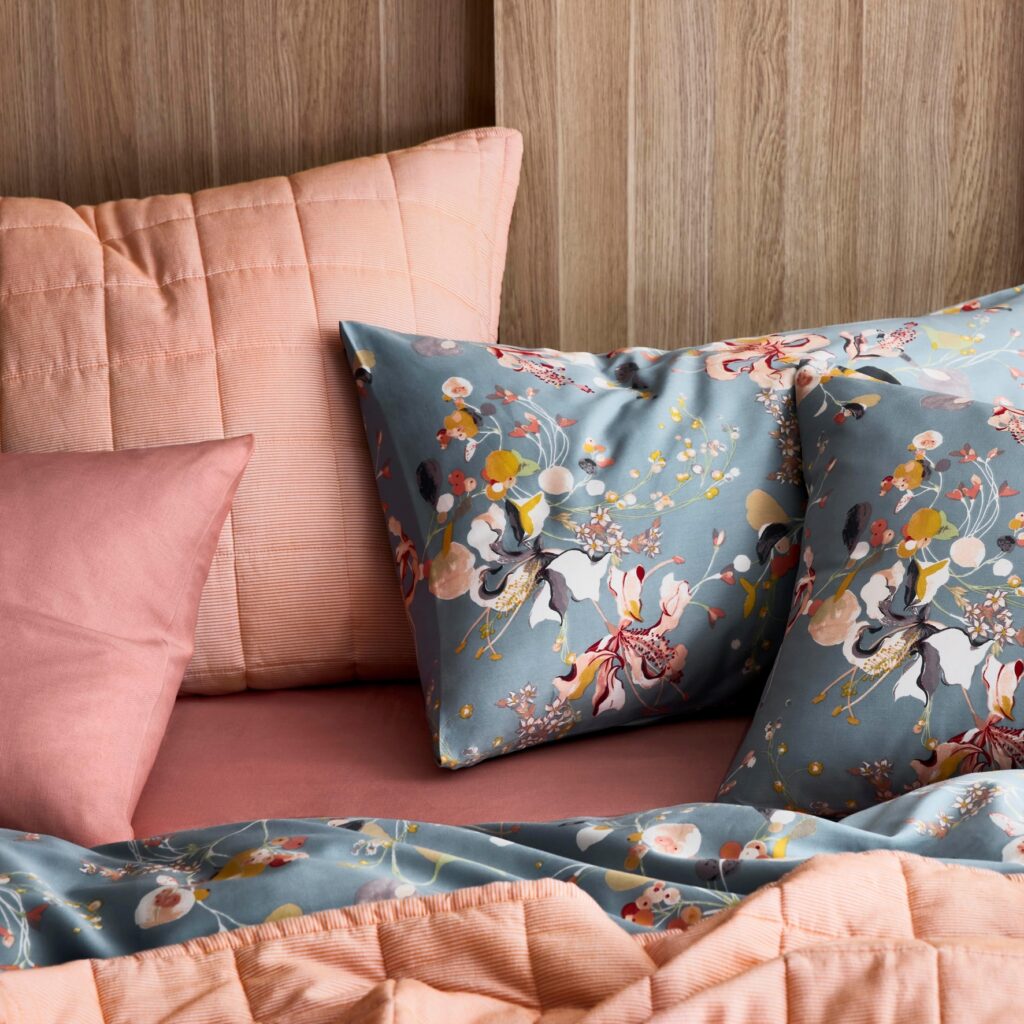 Sheridan's bedding is highly sustainable, lasting for years. They sell all-season bed sheets that are made mostly in the Australian style. In addition to necessities like bed sheets, pillows, and duvets, they sell decor items like decor cushions and decor throws too. Who knows, you'll be able to upgrade your living room too using these decors. If you want to ensure that you buy your bedding accessories once but buy them right, head to Sheridan now!
Visit them via:
Website | Facebook | Instagram
10. GAIAS HOME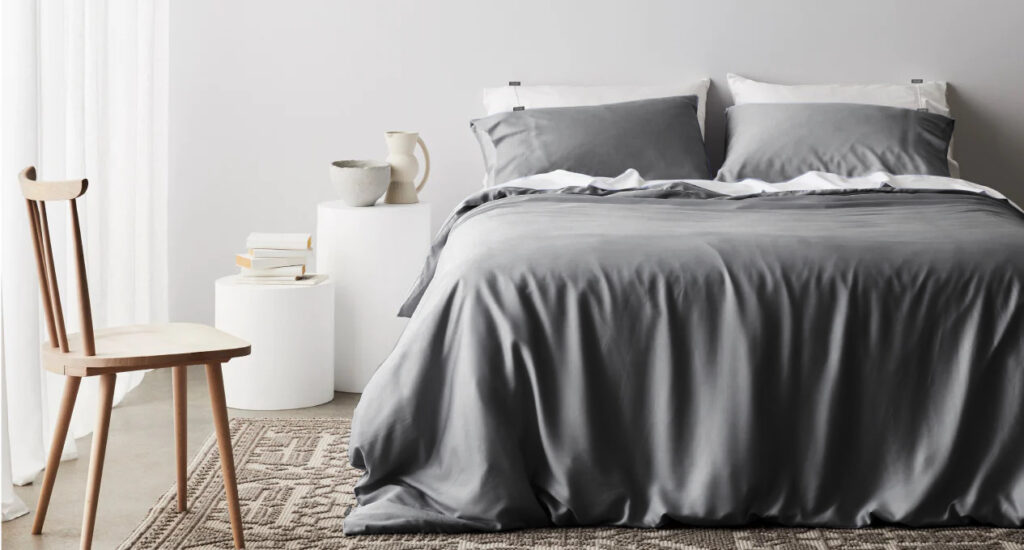 Gaias is a Malaysian bedding store that offers comfortable bedding at affordable prices. The store is convinced that less expensive items can also lead to an elegant living experience. Gaias is confident in its ability to offer high-quality bedding at reasonable rates.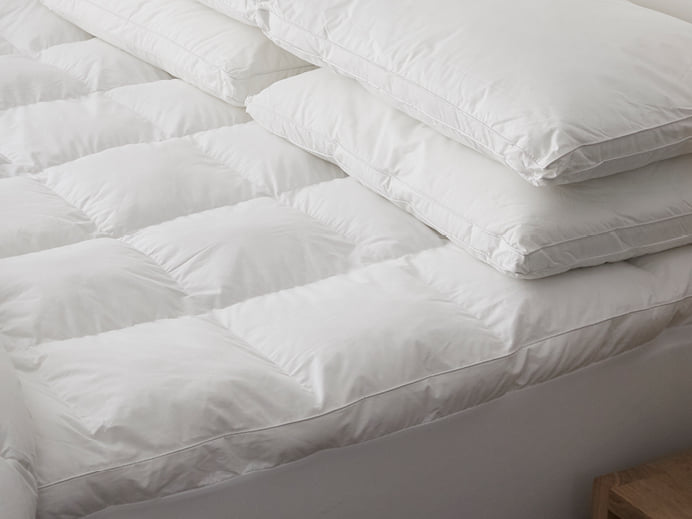 Thanks to the store's own tailors, all the bed linens they sell are purely handcrafted. These are a combination of craftsmanship, premium fabrics, and cutting-edge technology. All bedding items are created by obtaining the cleanest and 100% pure organic cotton. They then weave it using the most innovative techniques. Lastly, they hand-finish the products to achieve perfection in every detail.
Visit them via:
Website | Facebook | Instagram
Final Thoughts
Bedding is one of those key elements that can either make or break the appearance of your room. There are multiple styles and types of bedding available on the market.
To let you buy your bedding accessories easily, we've shortlisted the above 10 best bedding stores in Malaysia. Some of these are high-end while others are affordable. Some sell only the basic single-toned bed linens; others have some vibrant prints and classy patterns. You can go to any of these and get the perfect bedding for your room.