Having the luxury to work from home means that you can decorate the space any way you like it to be, so feel free to let the creative juices flow. The most important thing in creating a productive workspace should definitely be the table, where you will be doing most of your work. Here are some other beautiful desks ideas to get you started.
1. Pastel Desk
Inject some fun into your home office by installing a cheery pastel blue desk with some quirky knickknacks to make it look more inviting. Make sure to add a cosy chair so that you can complete your work in comfort.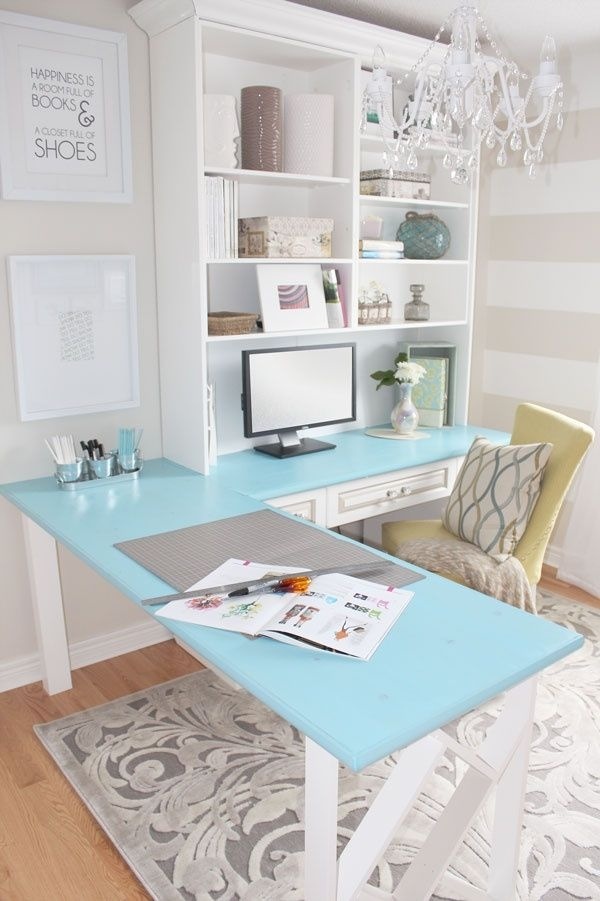 2. Masculine Desk
To show that you are the boss of your ownself, this masculine and sturdy desk is perfect for you. Incorporating wood elements with black designs, it certainly emanates a sense of power and security in your home office.
3. Charming Armoire
Bored of those conventional looking desks? Then transform a sweet armoire into doing double duty as a storage cabinet for your stationery and a homey space for you to do your work.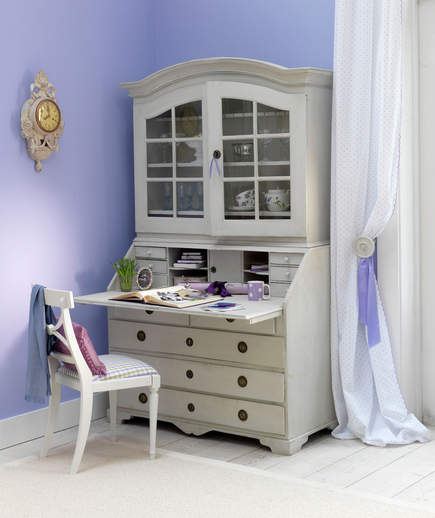 4. Travel Trunks Desk
If you are a frequent traveler and always bitten by the traveling bug, then this desk that resembles travelling trunks will ensure that you can daydream about your next wanderlust trip after you have finished your work for the day. The addition of of other travel inspired items such as maps and globes will have you planning your next trip in no time.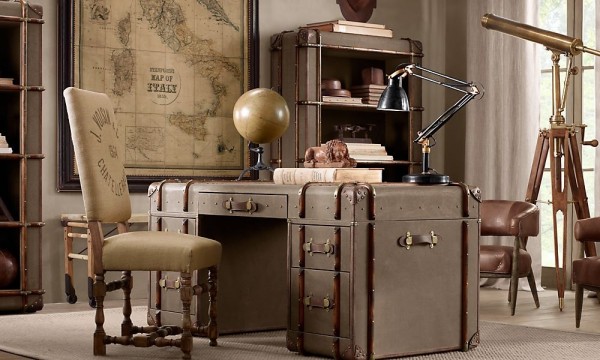 5. Storage Desk
For those people who can't just seem to keep clutter off their desks when they work, here is a smart solution for you! These beautiful desks have clever storage slots for you to hide away the mess when you are done with your work.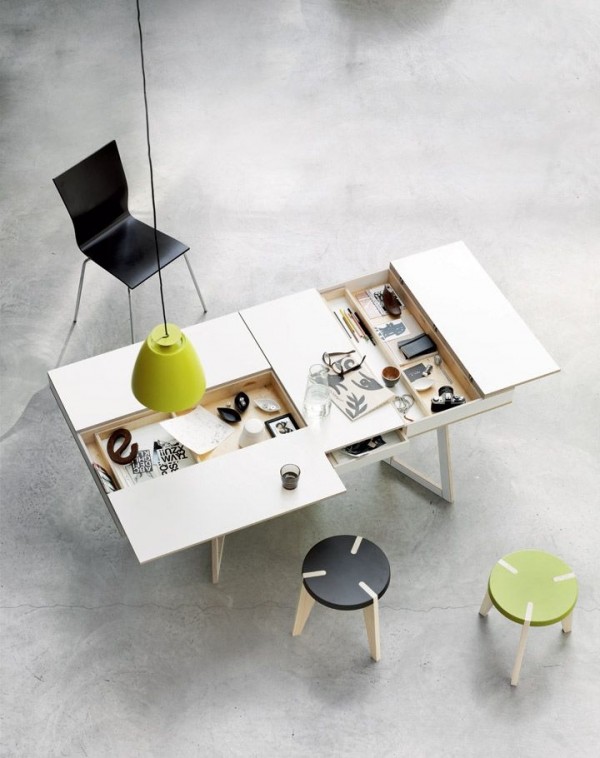 6. Built-in Desk
This table solution is suitable for those irregular spaces that looks perfect for a home office. Building a desk in front of a window is also a good idea so that you can face the natural light as you work and take off your mind some stress by enjoying the gorgeous view outside.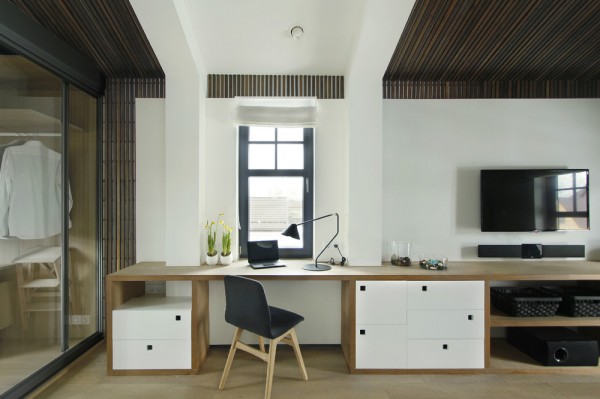 7. Bookshelf Desk
The V-shape that dips on the edge of your desk is great if you need to keep certain reading materials close by when you work. If not, this sleek desk can also double as a mini bookshelf for you to keep your favourite books.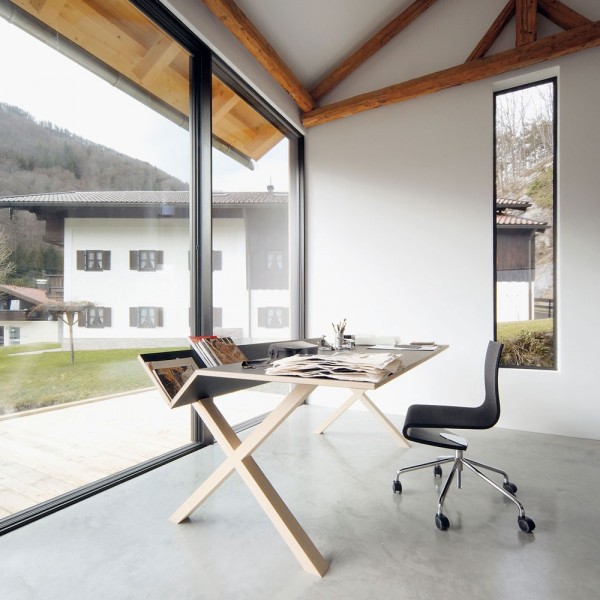 8. Modern Standing Desk
Research has shown that being sedentary and sitting down at our desks for long hours is very bad for our health and posture. Get a standing desk from somewhere like HADO's website, so that you can avoid these health risks and add a comfy stool when you need to take a little break from standing.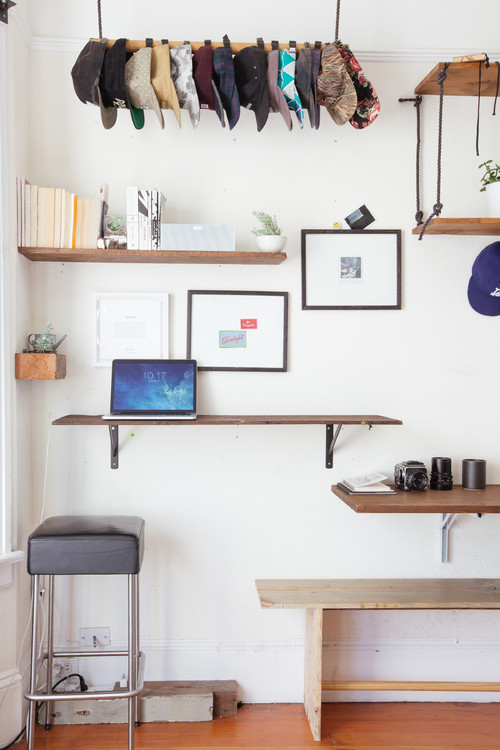 9. Off-the-Wall Desk
Having a desk that doesn't require any table legs actually helps to save a lot of space, as you can use the free area below to store your work documents and other related items. This desk also has handy cubby holes for you to slot your items after you are done.