It is every woman's (and even some men's) dreams to have a gigantic walk-in closet where you can put on your own fashion show every day or even just to have a pretty place to organise and store all your apparel neatly. There's nothing quite like entering your own walk in closet and picking out your outfit of the day so you'll be ready to face anything for the day ahead of you. If you're lucky enough to have the space to accommodate the walk-in closet of your dreams then scroll through because we've got some great ideas for you to get started.
1. Simple and Modern Walk-in Closet
This beautifully organised walk-in closet is perfect and has ample space for everything to be laid out neatly. You can reach for that perfect outfit with ease and start your day right or even just take a moment to sit down on one of the chairs to rest.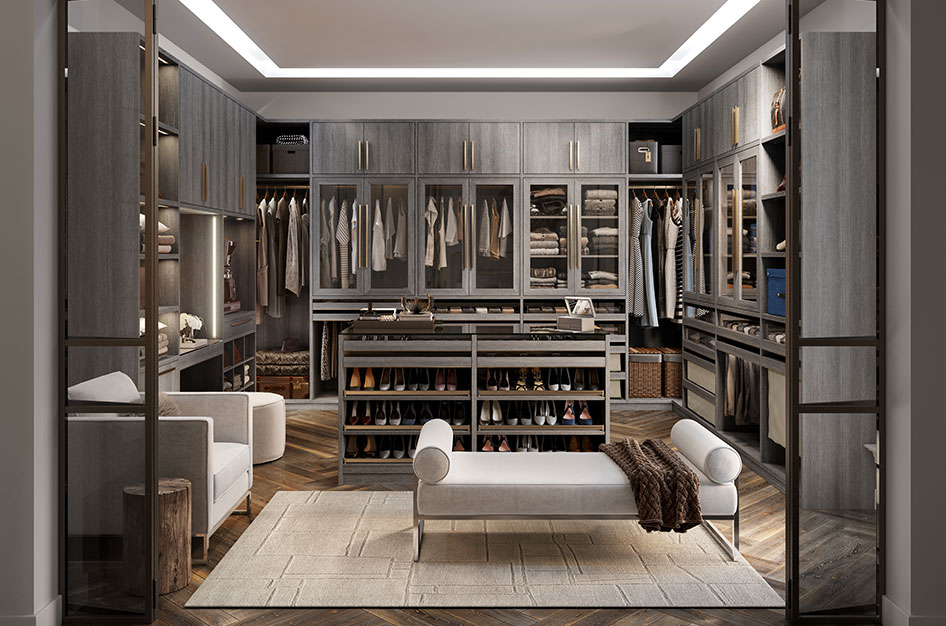 2. Cosy Walk-in Closet
Sometimes, you don't need much space to have your very own organised wardrobe like this. This tiny closet may seem small in comparison but it's sufficient for everything you need to look groomed and presentable.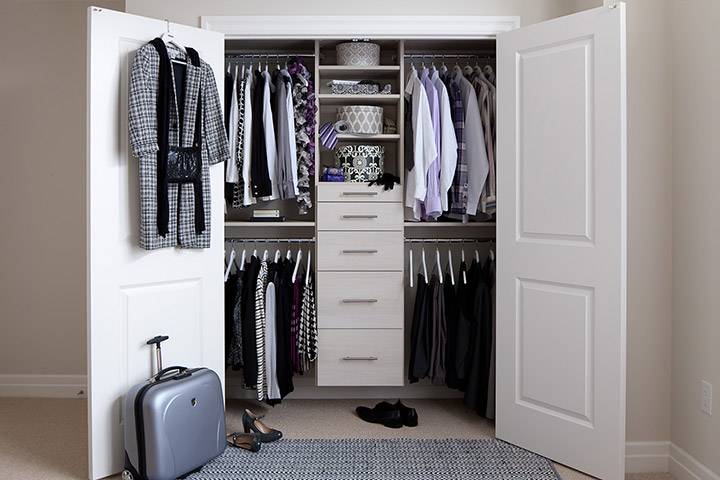 3. Open Shelf Walk-in Closet
If you're opting for something open like this, then make sure everything you store in the closet is neatly arranged otherwise it can look really messy and disorganised.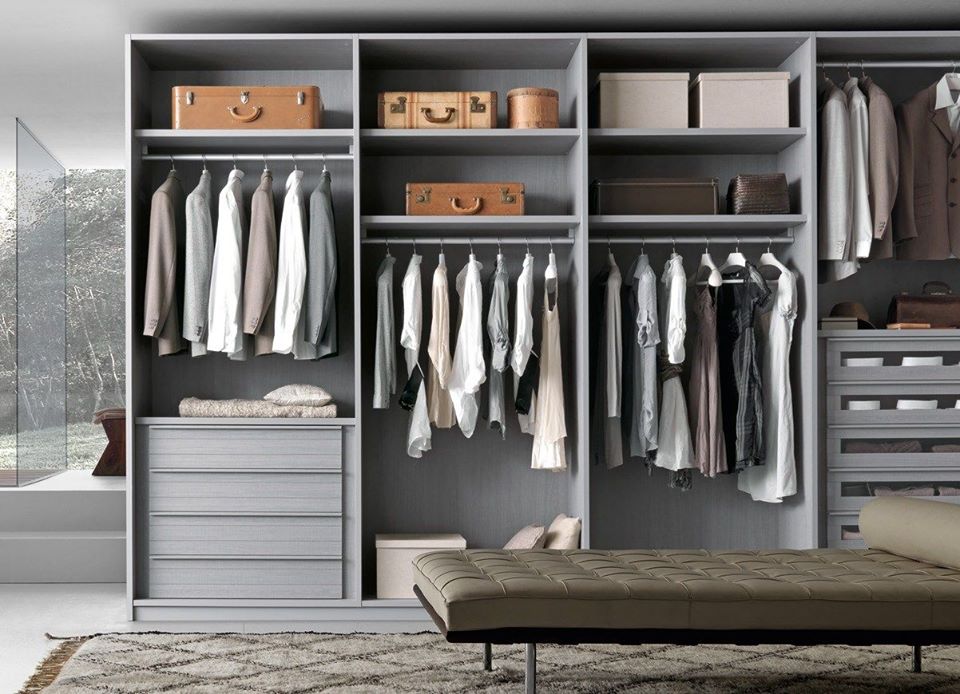 4. Hidden Walk-in Closet
Sure, we want a big room all to ourselves for a walk-in closet but if you don't have that much space, scaling down the size and hiding it behind sliding doors can work wonders too. This little walk-in closet has ample space and is sufficient for storing your huge wardrobe neatly.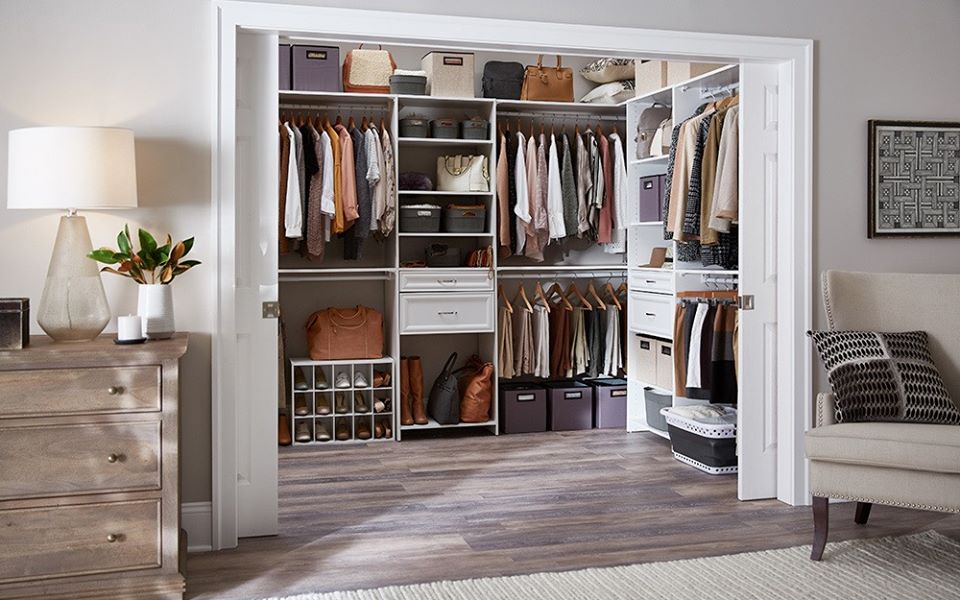 5. Elegant Walk-in Closet
This is a very elegant closet that is very convenient as you can see almost everything at a glance, making it easier to pick your outfit.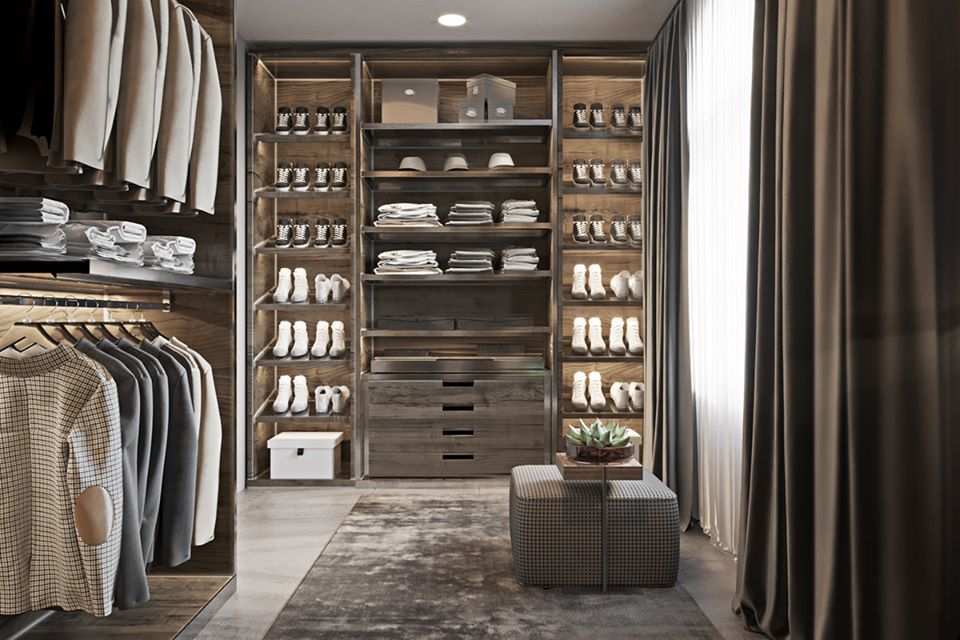 6. Minimalist Walk-in Closet
Walk in closet ideas don't have to be fussy, you can go for something simple and neat like this. The added bonus? Everything is laid out so there's no hassle of looking for clothes hidden away in some shelf or drawer.