If you are living in urban areas, chances are you can't really afford a big house unless you're rich enough as house prices in Malaysia these days are rather steep. Often, us normal people would have to be content with a cosier apartment but that doesn't mean it can't be homey and welcoming either.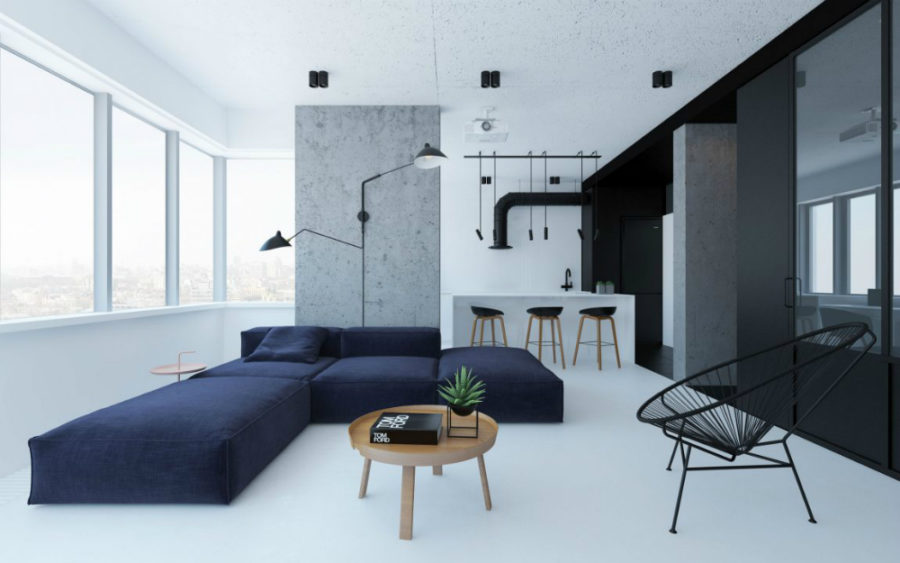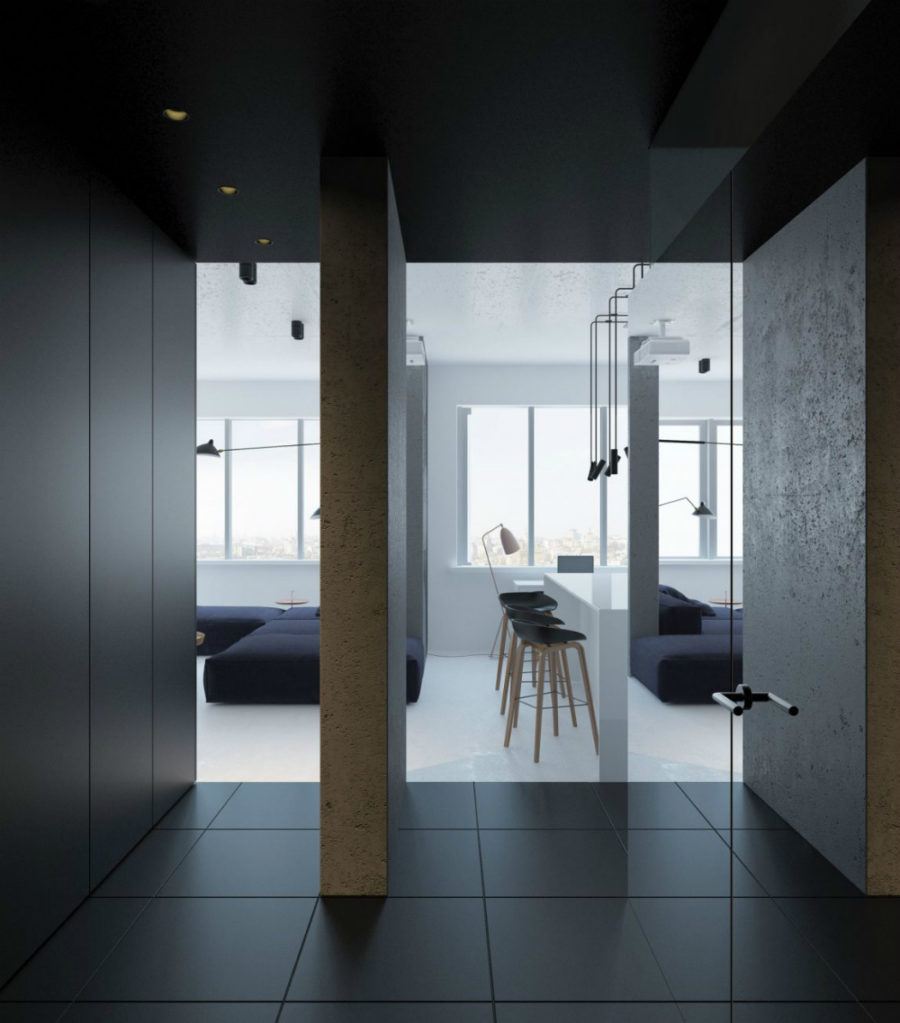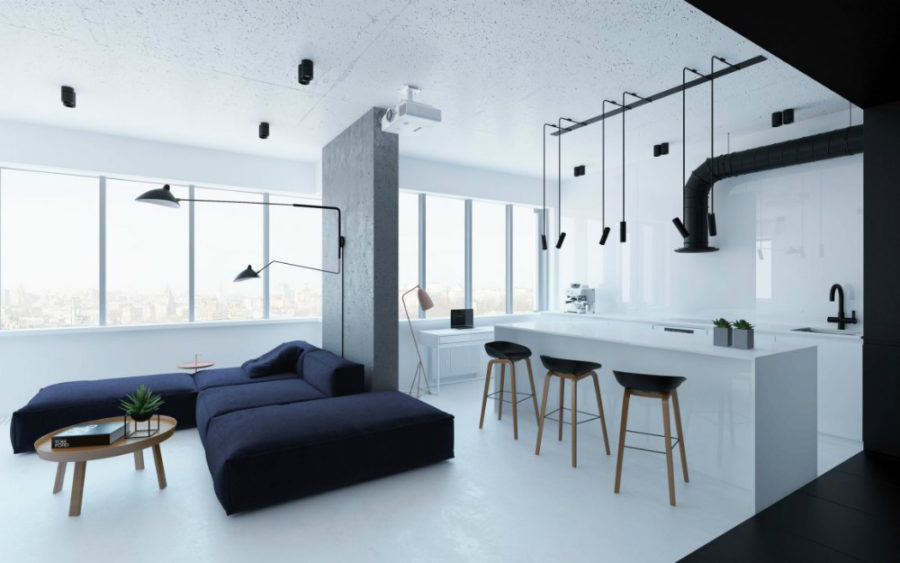 For those of you who have an open space floor plan in your home, you can be inspired by this gorgeous and stylish small apartment in Kiev, Ukraine that is designed by one of the country's architects, Emil Dervish. He has dreamed up a totally awesome yet minimalist design for this compact apartment that focuses on using black and white complemented with some striking lighting.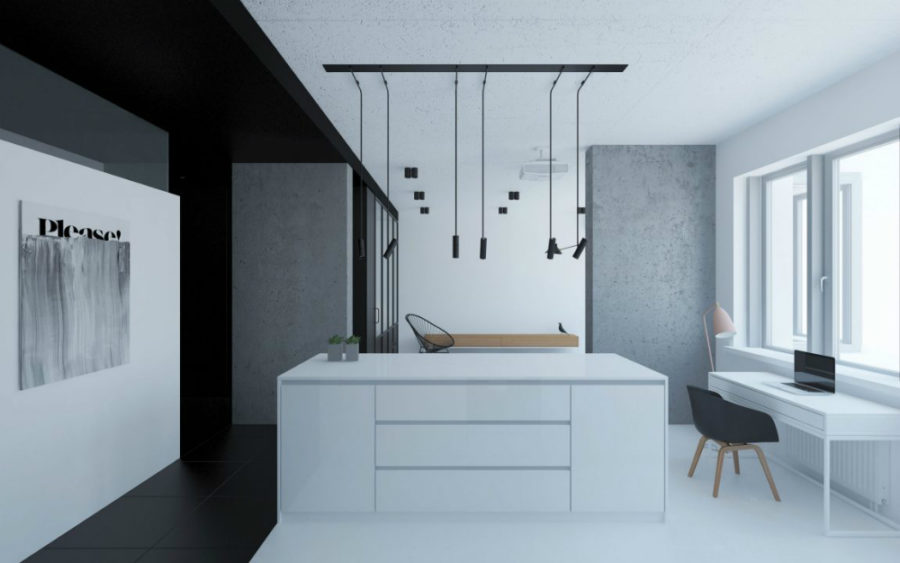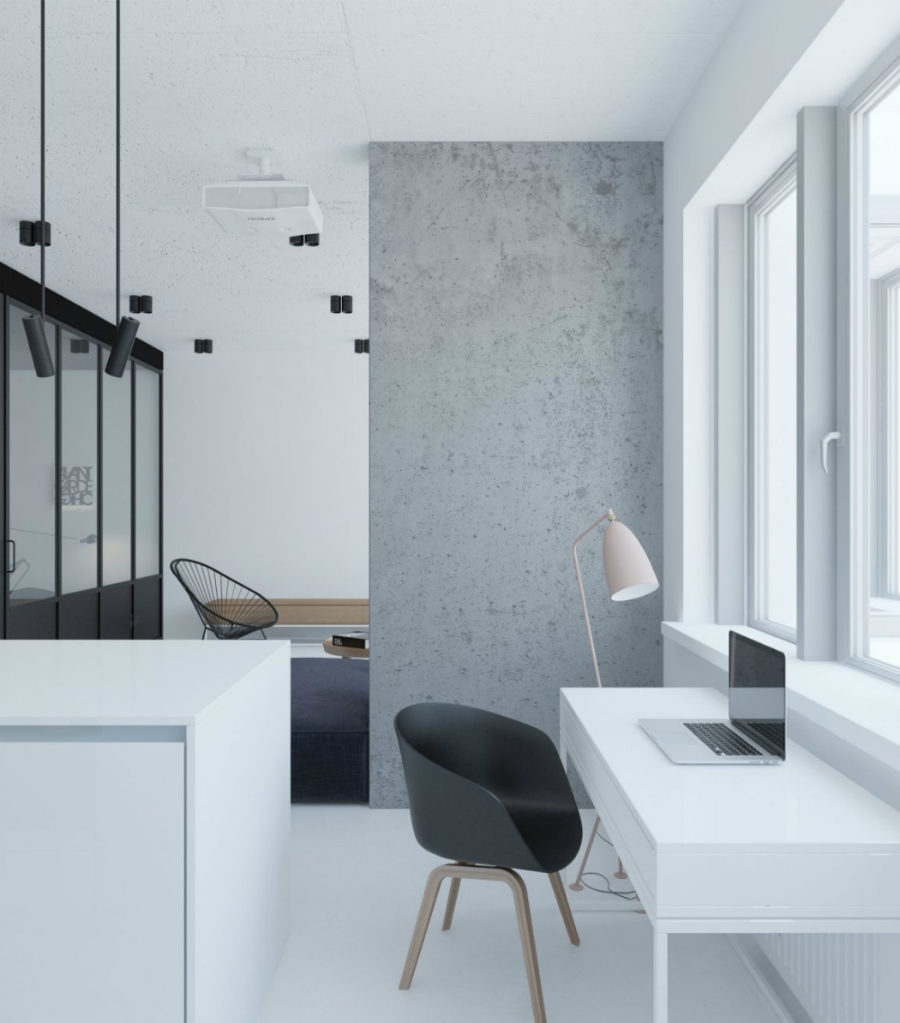 He makes use of modern dividers in the home made out of concrete and glass so that each area in the home is clearly defined but manages to make it seem like one coherent style. Some parts of the home only use a small wall divider that still keeps the different zone separate such as the home office area.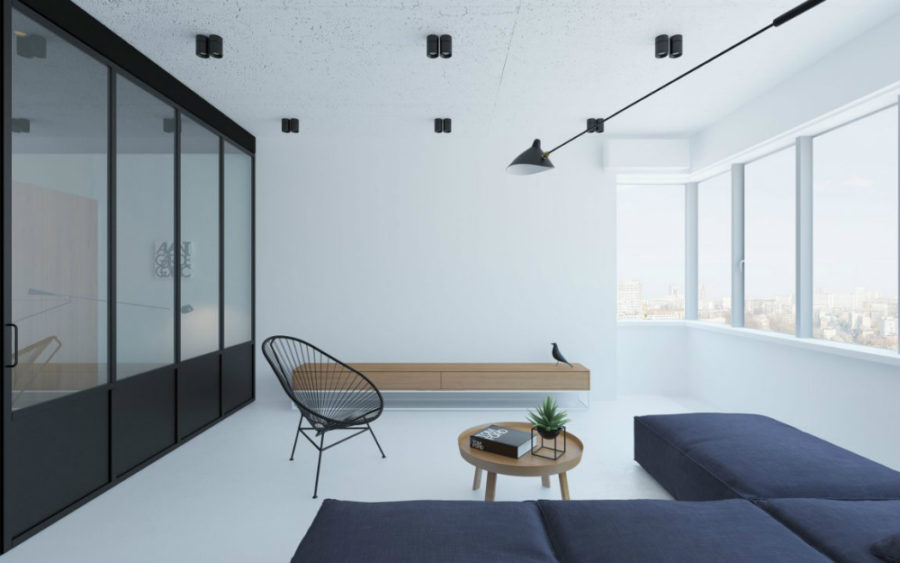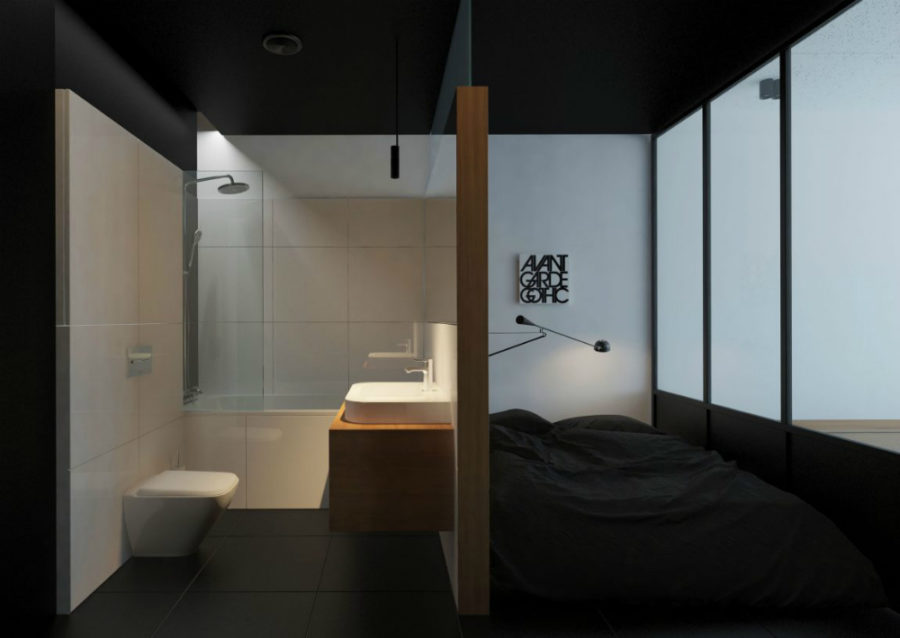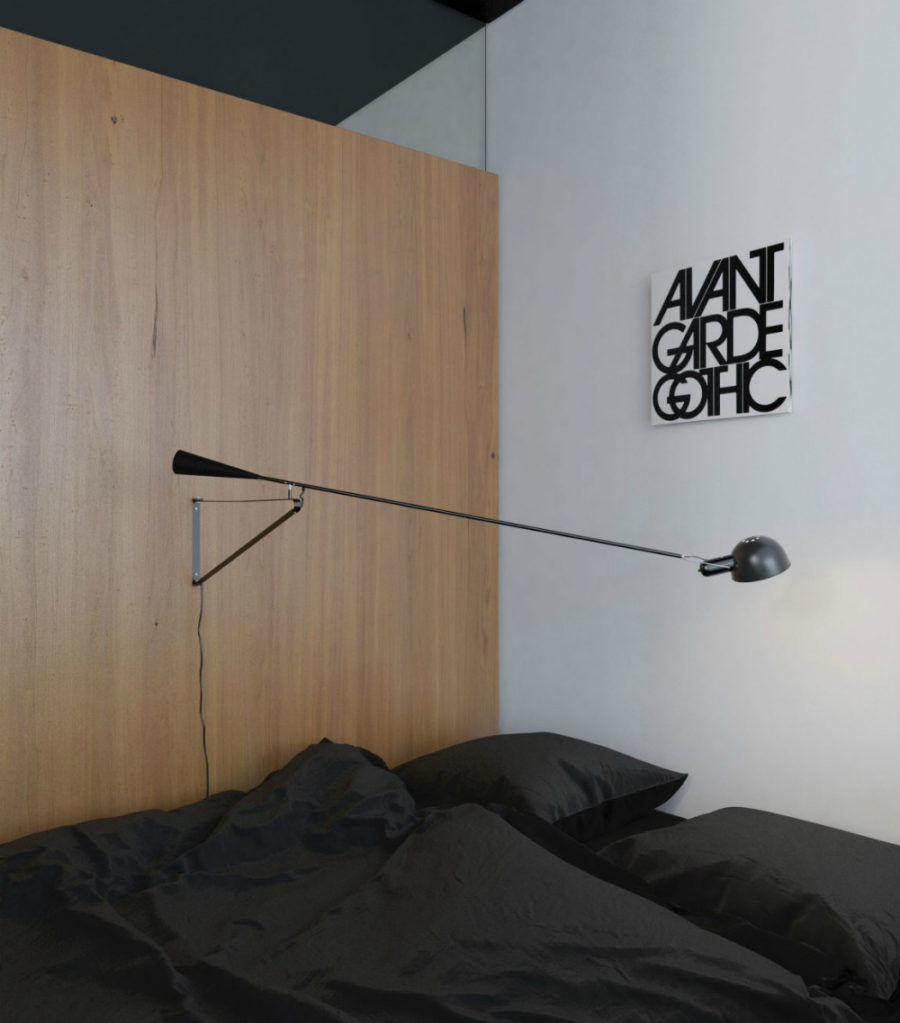 Meanwhile, the bedroom is separated by a black framed glass wall to maintain your privacy. If you want to keep it even more private, get some thick curtains to hang on the glass wall so that your sleeping area is safe from any prying eyes. The bathroom is located next to the bedroom and is separated by a wooden wall so that it looks more spacious.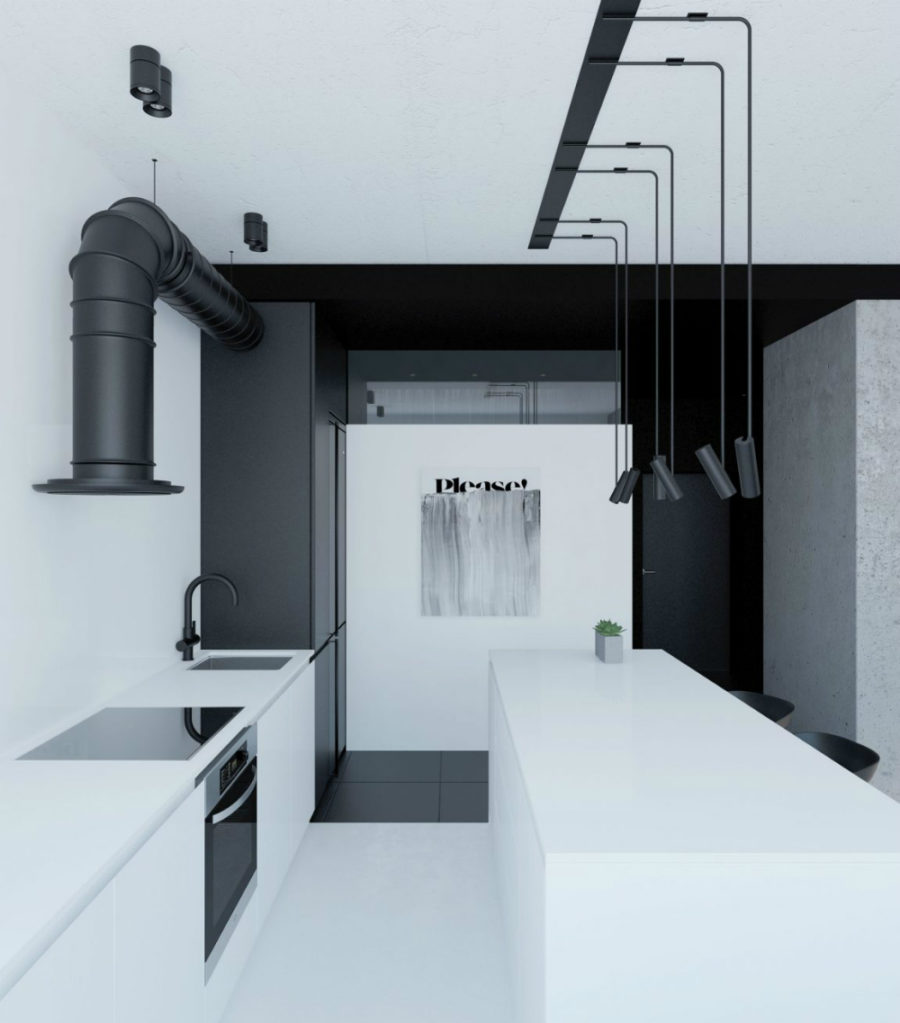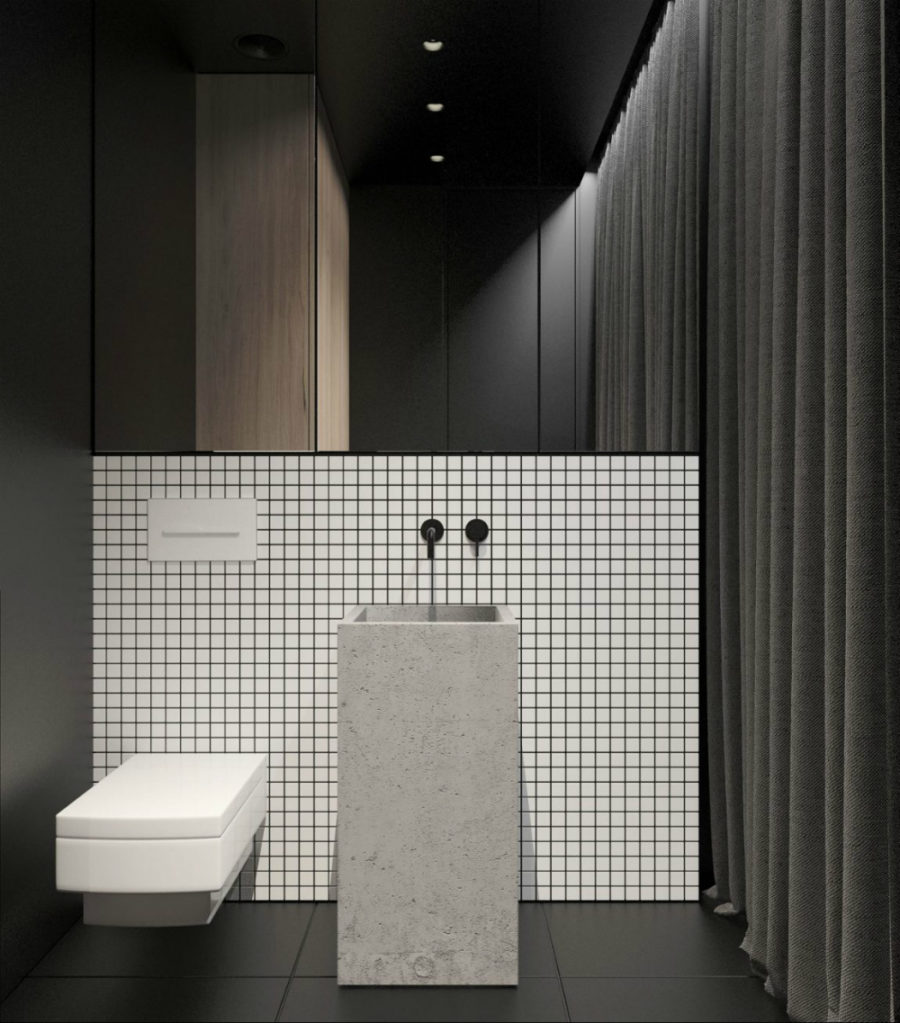 The rest of the home utilises geometrical designs and minimalist decor with some black lights for a more dynamic and stylish look with its clean and sharp lines. The kitchen is a fresh new idea, with not much storage space that can be seen but has a dramatic extractor hood in black that makes it look outstanding. This home is definitely something that is awe-inspiring!
All images from Trendir unless otherwise stated.