Reading is a great habit to pick up and there's no better place to store all your beloved book but in a home library. That way, your favourite books is within an arm's reach and you have a cosy place for your reading pleasure. They make a great way to display your books and makes your home more warm.
You can create your own library anywhere you want, even in a small corner of your living room just like this elegant nook. The soft neutral grey bookshelves and white armchairs make it look like the perfect spot to curl up with a good book.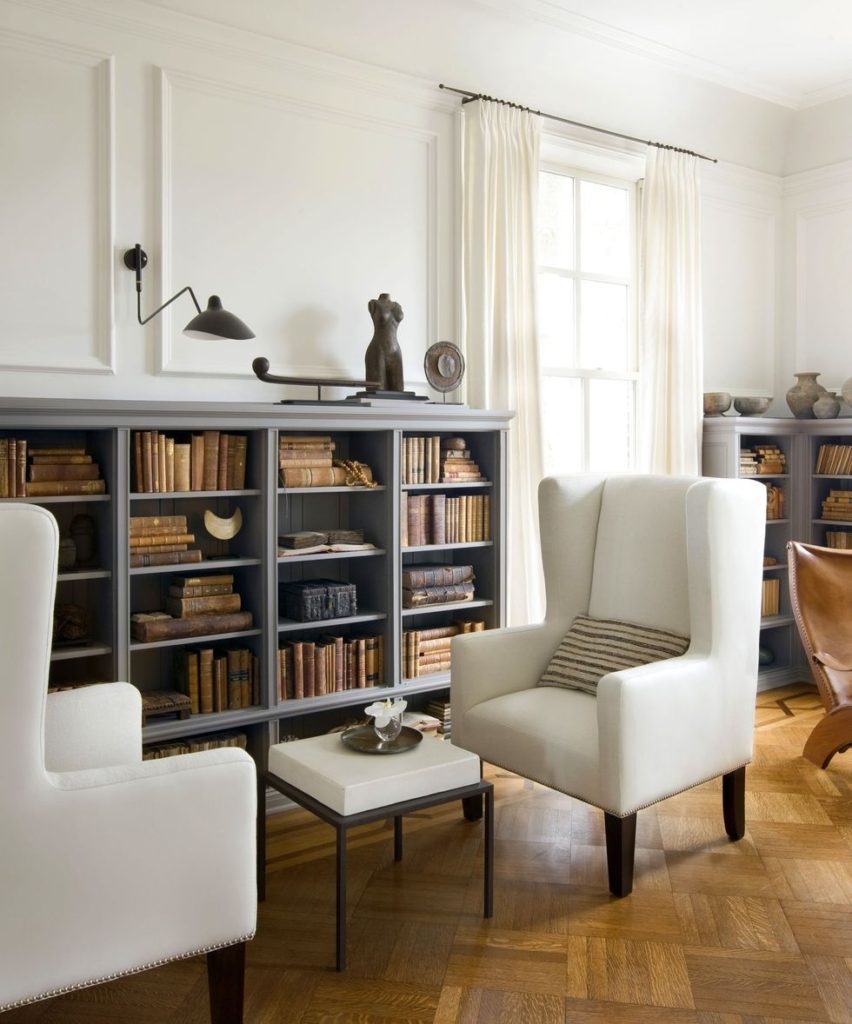 2. Kelly Green Library
The beautiful green of this library is mesmerising and soothing which creates a snug home library that you can use to spend all your time. The matching green armchair provides the perfect spot to relax in.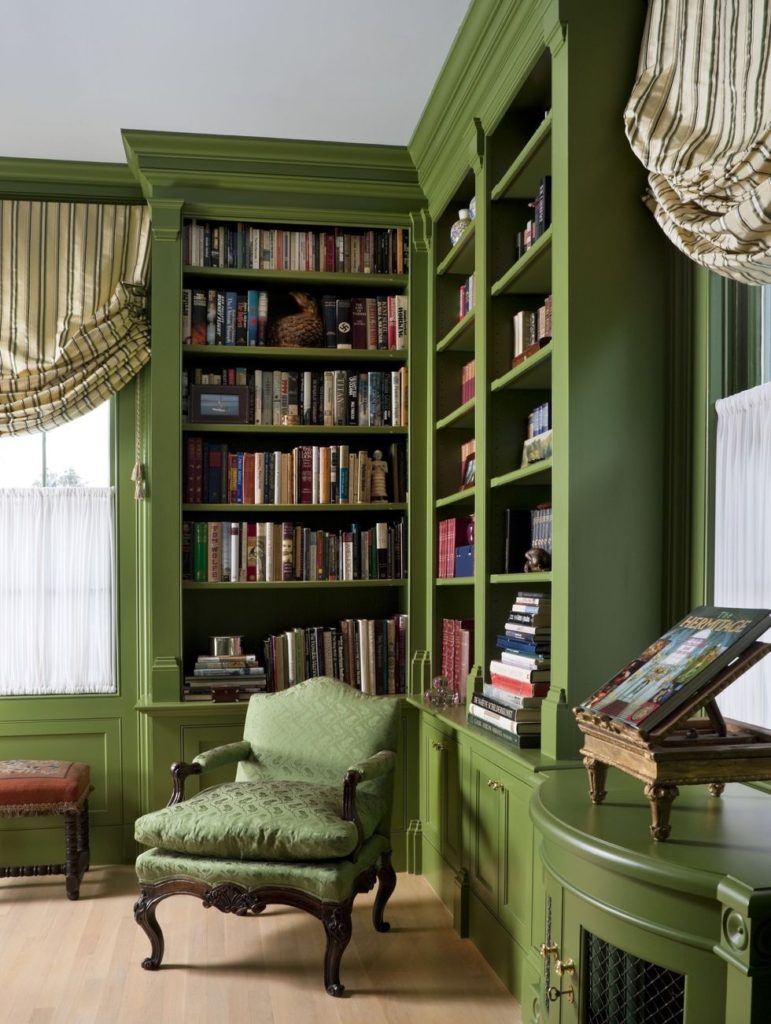 3. Built-in Seating
It is absolutely essential to have comfy seats in your home library and this cool bookshelves just solved the problem for you. By incorporating a built-in seat, it not only saves space but you can also reach your books easily.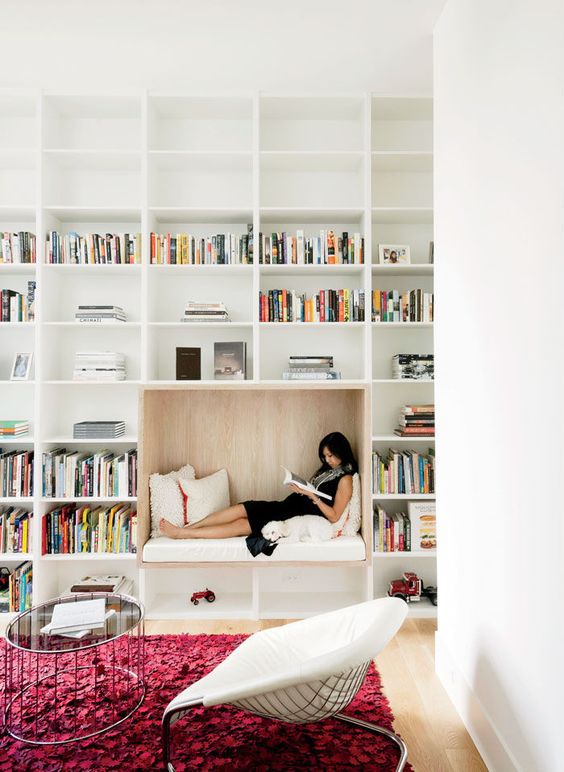 4. Plush Blue Library
Nothing screams comfort more than this gorgeous home library that is decked out in a soft and cool blue. The bookshelves match the colour scheme while the warm wooden floor breaks the monotony of the place.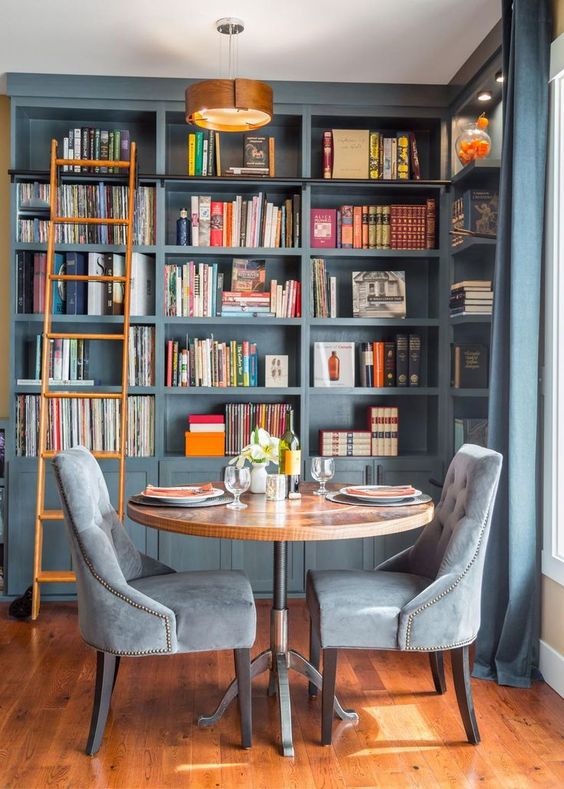 5. Elegant Gilded Library
Your home library can be used to showcase other beautiful architectural elements in your home, not just your books. In this elaborate library, gilded details complement the books and make it look more luxurious.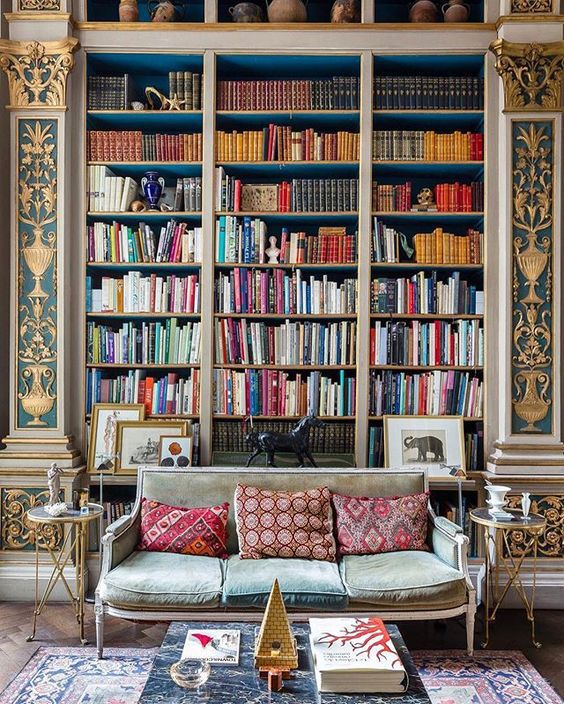 6. Modern Black-and-White Library
There's no colour more classic than a lovely black and white decor which this library shows to perfection. A simple table and a puffy armchair provides just the right spot to curl up with a good book.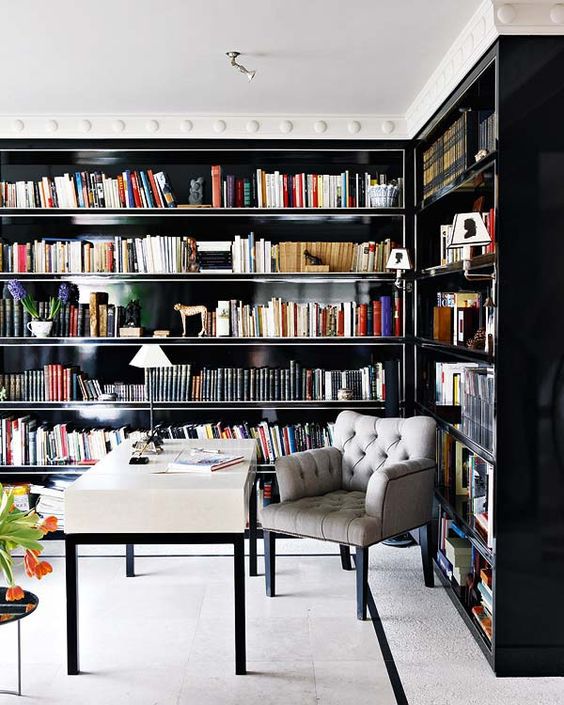 7. Cute Pink Library
If you want to be unique then you can consider decorating your home library with this sweet pink colour that makes reading a pleasurable experience. The blue sofa makes a great focal point in the room.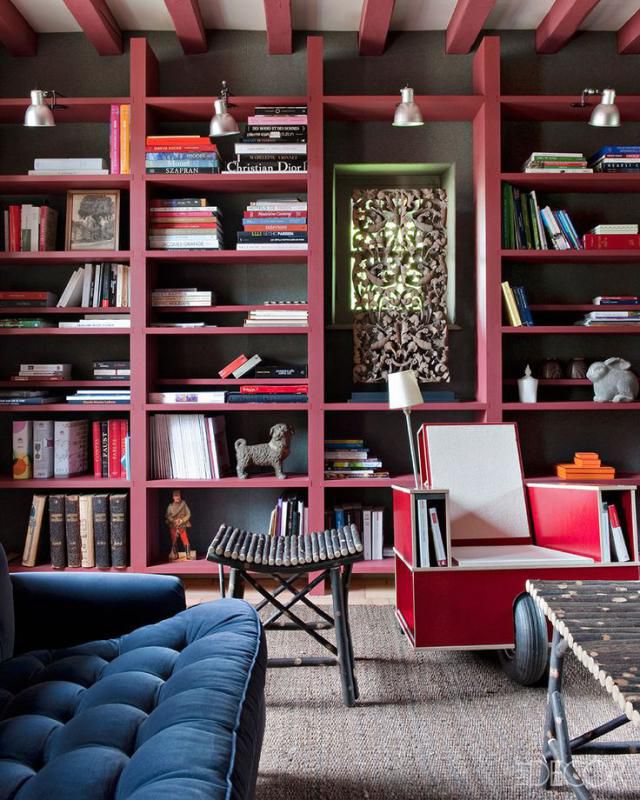 8. Diagonal Library Shelving
Add an interesting element to your home library with some diagonal shelves that add a bold pattern. To complete the look, place a comfortable seat nearby.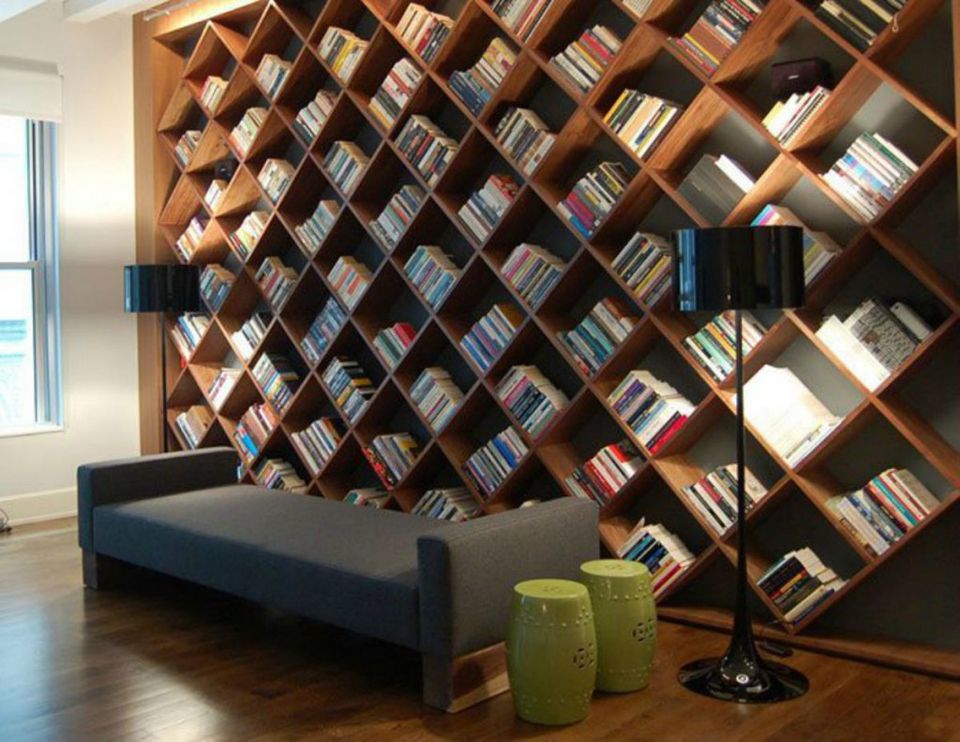 9. Bold Red Library
Enhance the look of your library with some vibrant red to make it look more warm and energetic. The other natural wood elements improves the library as it looks more inviting.