Hexagon or honeycomb tiles as they are known are a popular choice for home decor due to their sleek geometric shape that makes a really cool statement. They come in many sizes and colours but don't worry because we're here to give you some inspiration for your home decor.
1. Hexagon Tile Wall Art
A cool idea to utilise hexagon tiles is to use it to create some wonderful wall art in your home just like this gorgeous gilded reflective pieces that instantly make a style statement. You can adjust the pattern or colours based on the type you fancy.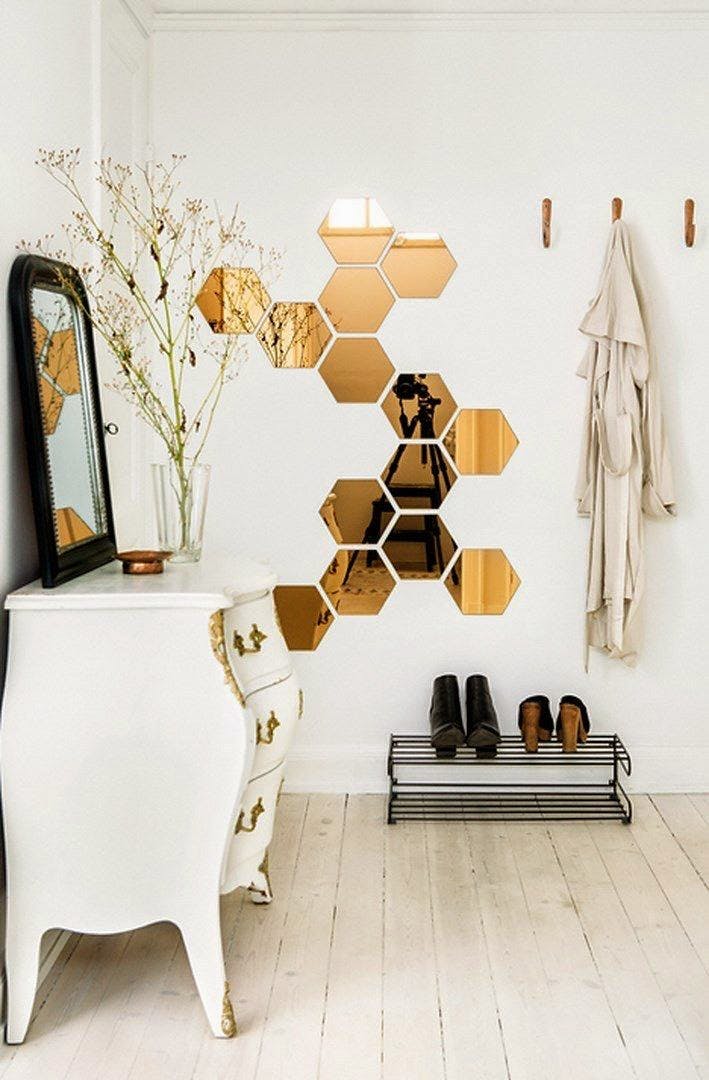 2. Black Hexagon Floor Tiles
This simple and modern bathroom is made even more spectacular with the use of black hexagon tiles on the floor. The subtle subway tiles on the walls compete the fresh look. Even if you are just looking for tiles to help make your garage look more amazing you might want to check out somewhere similar to https://www.armorgarage.com/garage-floor-tiles.html to help.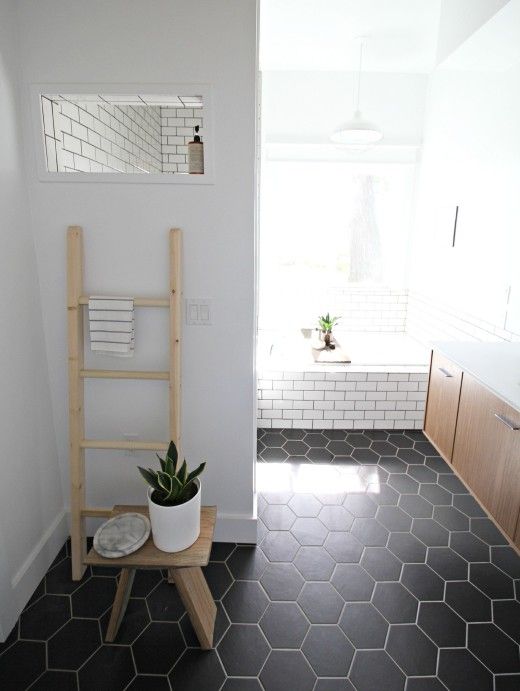 3. Grey Marble Hexagon Tile Backsplash
Create an attention grabbing backsplash in your cool modern kitchen by using these beautiful and classy hexagon tiles. The subtle marble patterns really makes the kitchen decor pop.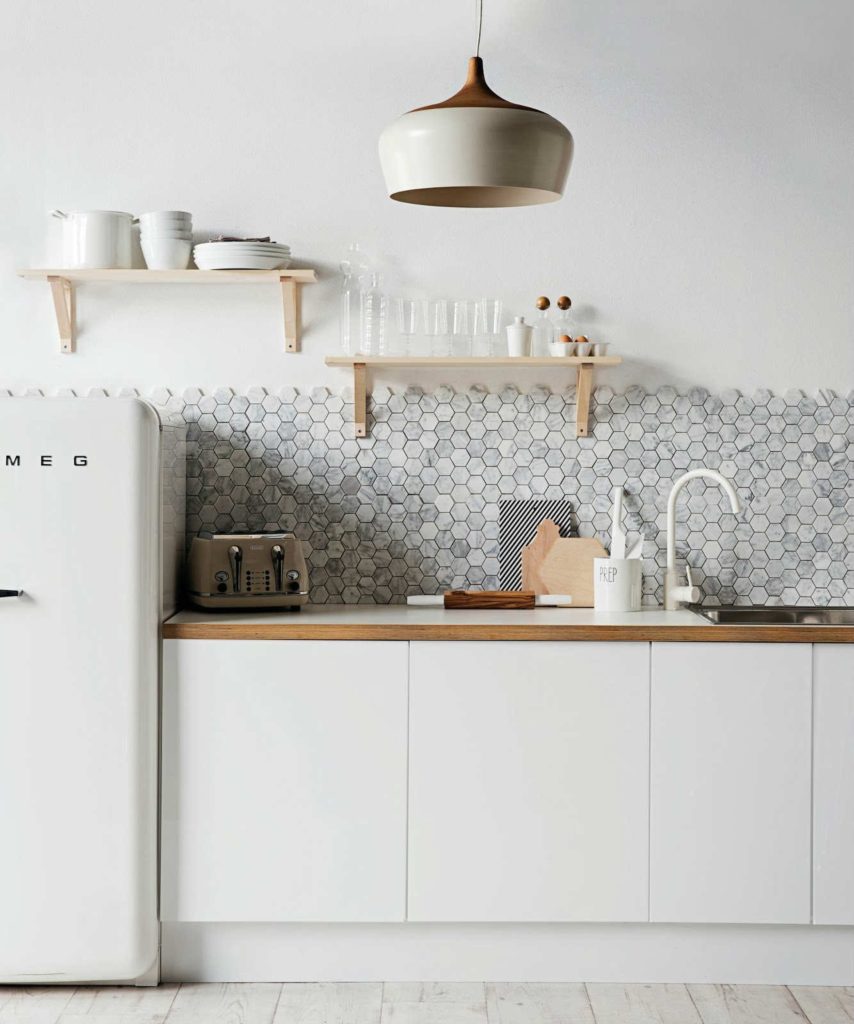 4. Bold Hexagon Tile Floor
This cheery bathroom is outfitted with some bright pink and green hexagon tiles in various shades for a totally unique style. The gold fixtures and wooden elements gives it a classy look.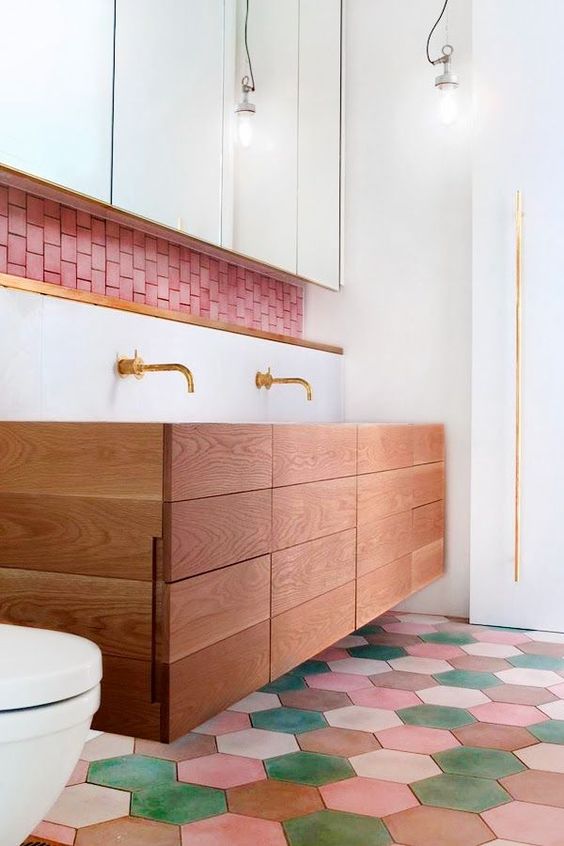 5. Hexagon Tile Wall Living Room
It is not often that you find tiles being used for living room walls but we don't see why not when it looks as chic as this white hexagon tiled wall. The neutral colour scheme allows it to blend perfectly with the rest of the decor and is suitable even when you changed up the rest of your furniture.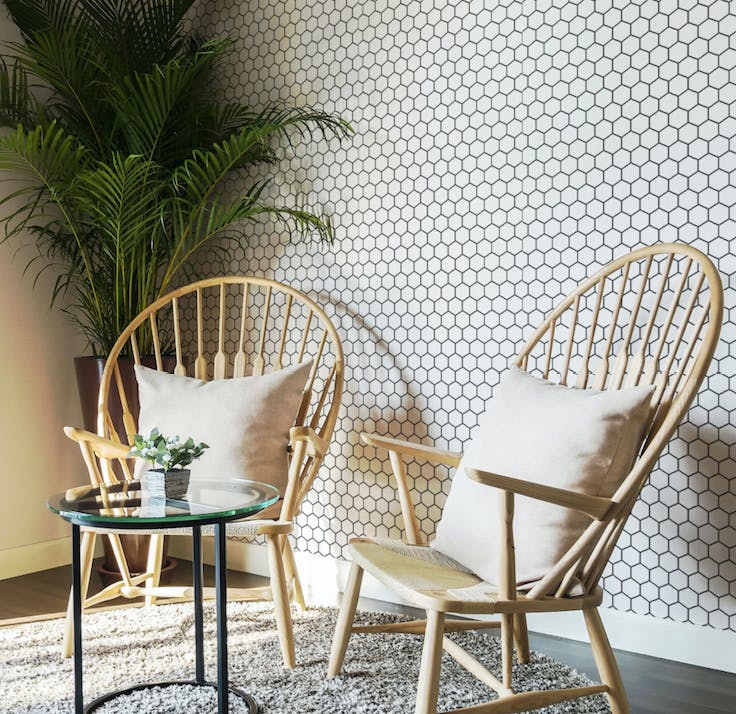 6. Neutral Coloured Hexagon Tile Wall
You don't have to stick with just one colour when choosing to use hexagon tiles. In fact, just like this fashionable bathroom, you can mix a few colours around to create a one-of-a-kind bathroom design. The complementing hexagon mirror adds a playful touch to the bathroom.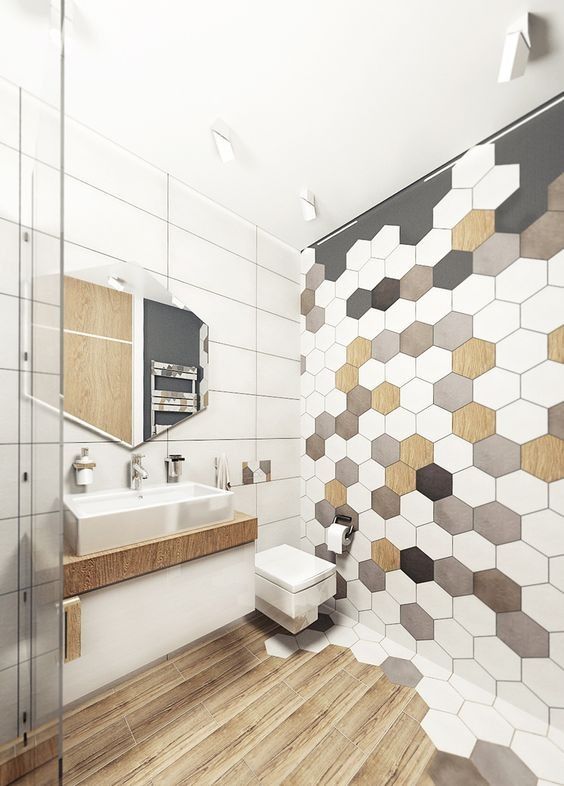 7. Colourful Hexagon Tile Backsplash
This beautiful backsplash is another example of hexagon tiles that will really transform your kitchen and jazz up the cool, neutral coloured palette that is used in this kitchen. The bright red dining chairs add another splash of colour to keep the kitchen from being too bland.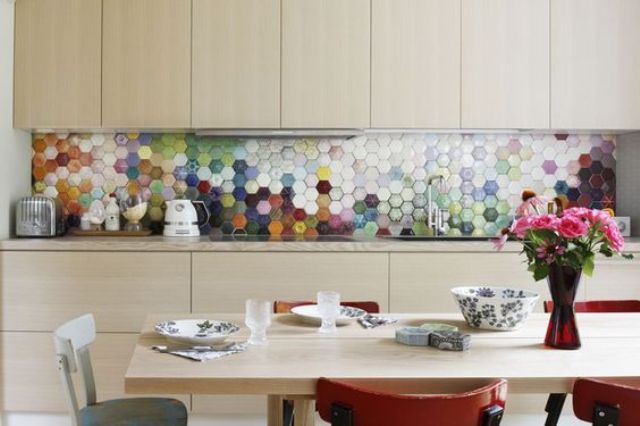 8. Patterned Hexagon Tile Floor
You don't have to use just plain tiles on your walls or floors to spruce things up. In this stylish kitchen, boldly patterned hexagon tiles are used to make an outstanding statement which is balanced out by the bright white shelves and walls.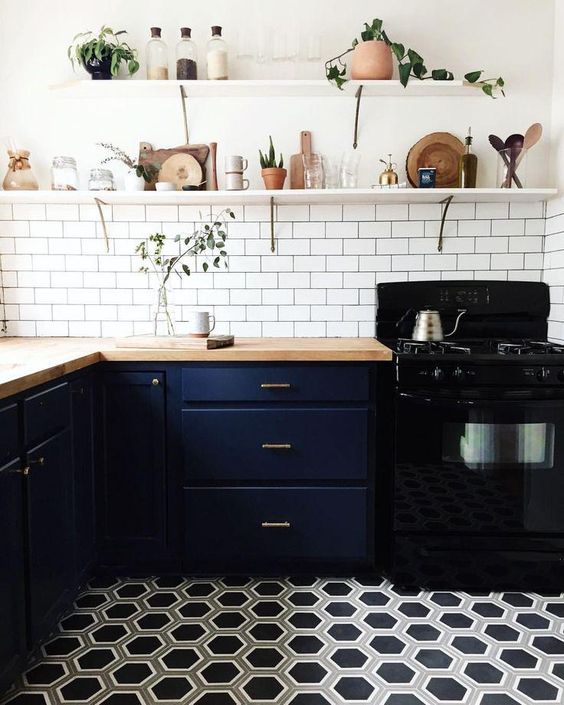 9. Feature Wall
Want to spice up a drab bedroom easily? Just use some sleek hexagon tiles on a wall that you want to highlight for an instant transformation. Incorporate some patterns among the tiles to make it even more interesting.