Having fresh plants in your home is an awesome way to liven it up but what do you do if you don't have a green thumb? Well, that's easy. All you have to do is just use fake plants instead and you never have to worry about killing your flowers. Plus, they stay just as beautiful as the day you bought them.
1. Fill Up Bare Corners
The beauty of having fake plants means that you can place them anywhere you like as there is no fear of it not getting enough sunlight. In this spacious living room, the bare TV console and coffee table is given a breath of fresh air with the fake potted plants.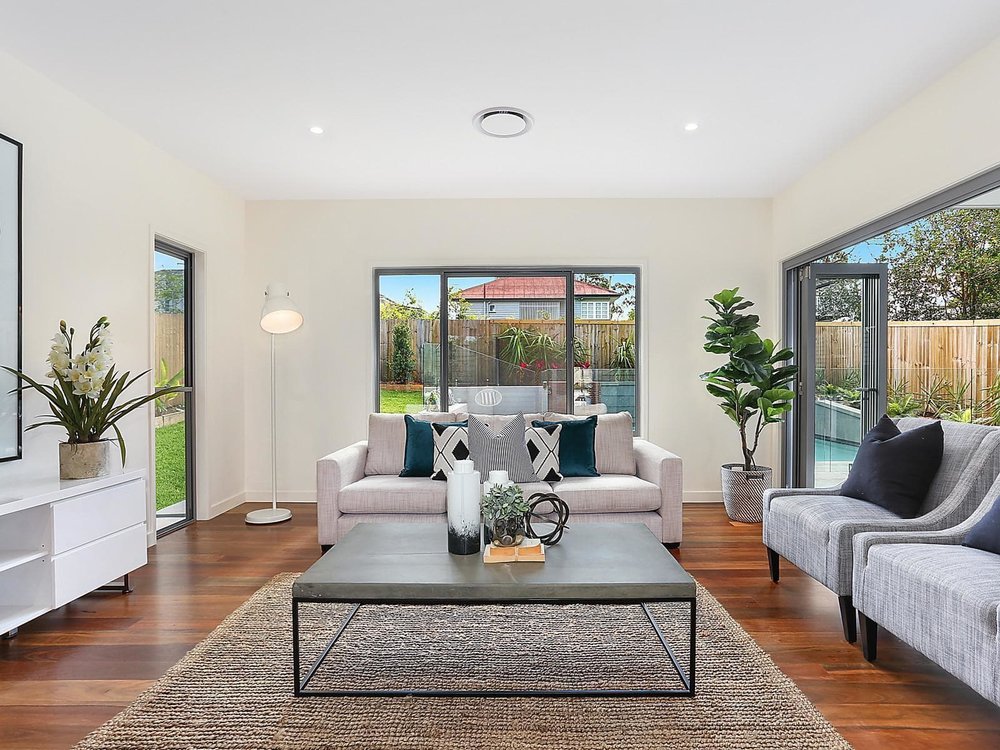 2. Dress Up Your Home Office
Your home office area is the place where you will spend a lot of your time doing those necessary tasks. Make things more interesting by placing some plants to brighten up a dreary space.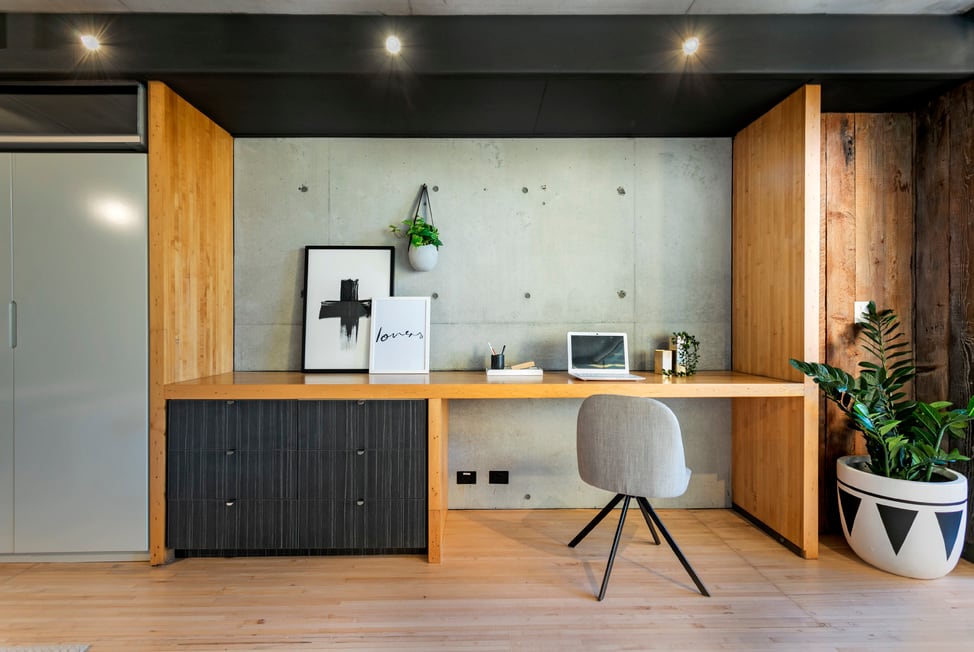 3. Plant Wall
A living wall is an amazing way to incorporate plants into your home but it can be rather high maintenance. As a solution, try creating a plant wall make out of fake plants that will last long and look supremely gorgeous at the same time?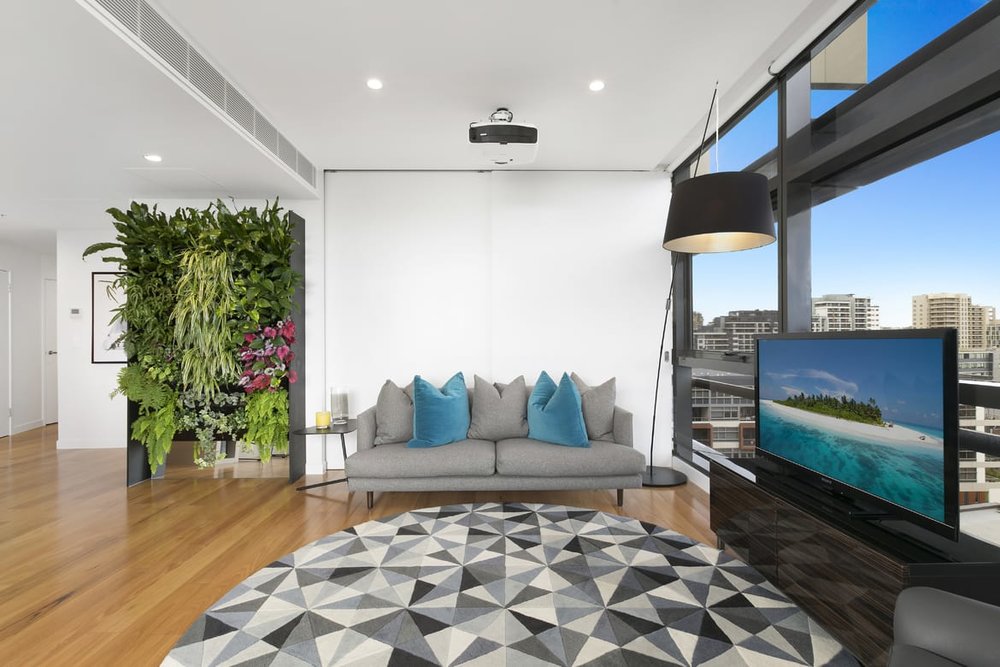 4. Use Elegant Holders
Choosing the right fake plant to put in your home is important but selecting a suitable holder is essential as well. This bathroom uses sophisticated looking gold hanging plant holders to create a classy place.
5. Use Tall Plants to Create a Mini Rainforest
In a sterile looking bathroom, you can warm up the atmosphere of the room by placing a few tall and leafy artificial plants to bring a touch of nature into the area. Although they are fake, but they sure elevate the aesthetic appeal of your home.
6. Make the Plant the Focal Point
This living room may look rather bland at first until you notice the lush and tall artificial plant next to the TV that brightens up the space. With branches and leaves that reach up to the ceiling, the plant also makes the room look more spacious.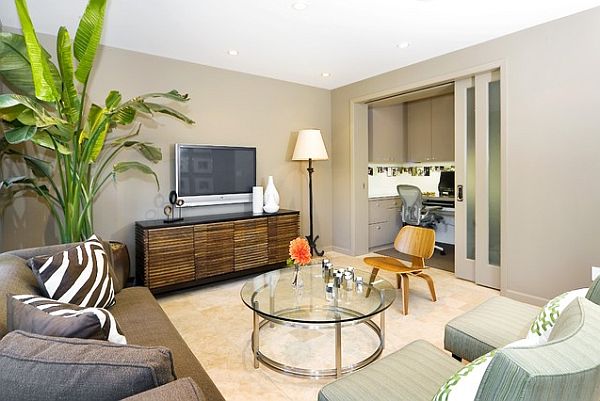 7. Use Artificial Creepers
This wonderful oasis of a bedroom looks super cosy and comfy already but with the addition of beautiful creepers forming a border on the wall, it makes it look even more dreamy. A few silk flowers along the creeper also makes it more whimsical and charming.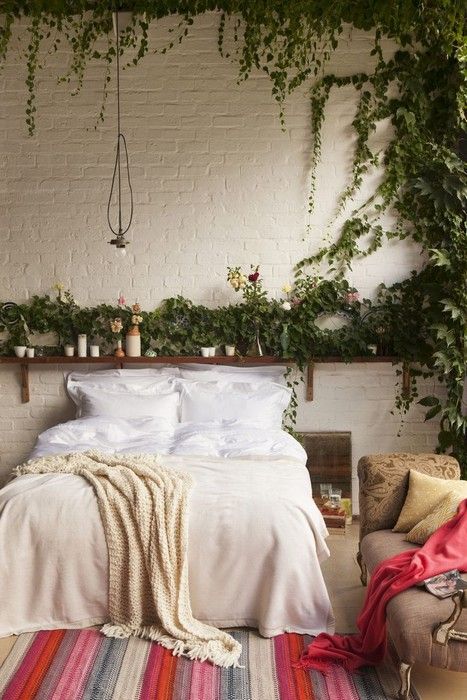 8. Floral Garlands
A truly ingenious way of making use of fake plants is to create this quirky and beautiful vertically hanging flower garlands. It adds colour and character to any blank wall to transform it into a romantic place.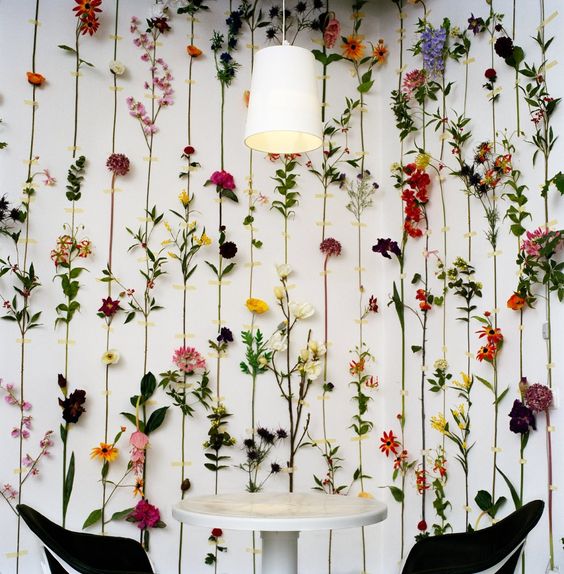 9. Create a Woodland
You can transform an ordinary bedroom into something out of a story book by putting artificial plants to good use. In this dreamy bedroom, fake creeper plants are used to decorate the bed frame.