Although many people may think that pink is a rather feminine colour, it can actually brighten up your home and make it look so much more homey. It can make it look so much fun and create a livelier atmosphere so here are some beautiful pink accents that you can add to your home.
1. Pink and Grey Bedroom Decor
If you don't want the accents to be too pink then you can consider mixing up with a bit of grey tone which makes it look really pretty yet casual. It will also tone it down and make it look more unisex so that it can be used in any gender's room.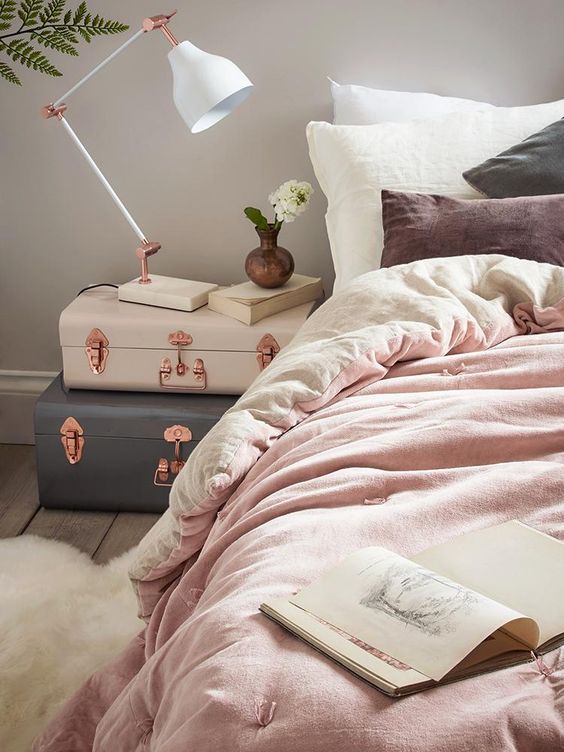 2. Pink Feature Wall
Pink walls are really gorgeous but if you are not ready to make such a statement in your home by going full pink, you can try it out first with a feature wall. Match the other walls in shades of white, grey and black which will allow the pink to stand out yet provide a complementing backdrop.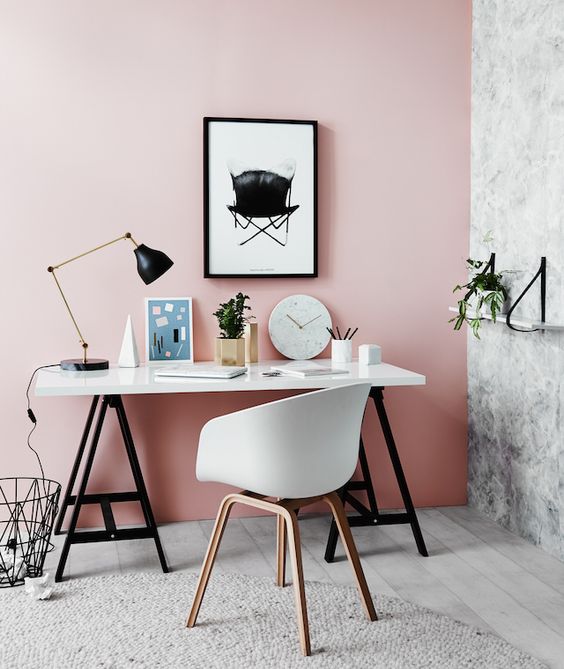 3. Pink Couch
A great way to jazz up your living room is to inject some pink accents inside which you can do in the form of this pink couch that will definitely attract attention. This cool sofa looks sleek and futuristic but is glammed up with the other metallic elements in the room.
4. Retro Pink Kitchen
This is the absolute dream of anyone who simply loves the colour pink and really wants to incorporate it into their home. This dreamy pink kitchen is mixed with white to make it more subtle looking. The retro vibe to the elements also makes it look more stylish.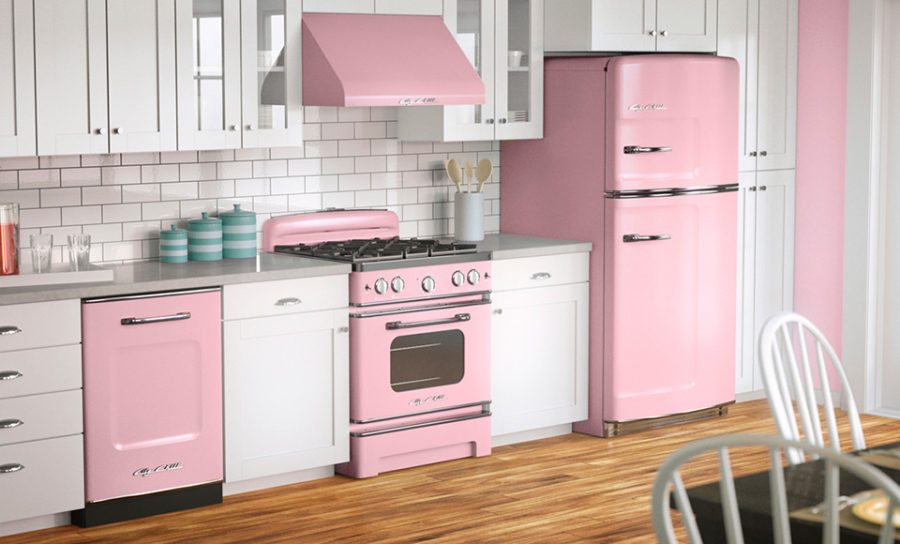 5. Pink Shower Curtain
The bathroom gets a bit of the pink treatment in a subtle, understated way with this simple shower curtain that is still able to make a style statement while spicing up the bathroom's decor. Coupled together with the adorable wallpaper, it makes bathtime so much more fun.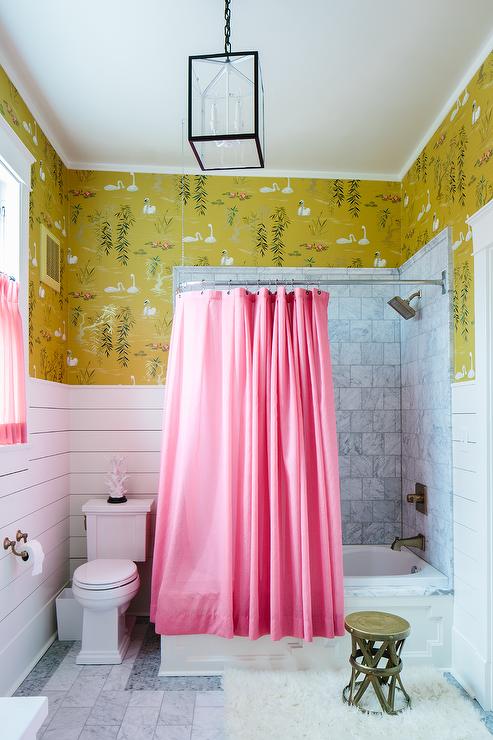 6. Pink Planters
We all know that having fresh green plants at home is good but it should never be boring and these adorable pink planters make all the difference. The quirky patterns also make it look so much more fun.