Having an open plan apartment as your home can be a great delight or just a hot mess, depending on how you decorate it but don't worry, we're here to help. One of the most common problems that a small apartment faces would be the lack of natural light streaming in, which can have the unwanted effect of making the place look dark and dingy.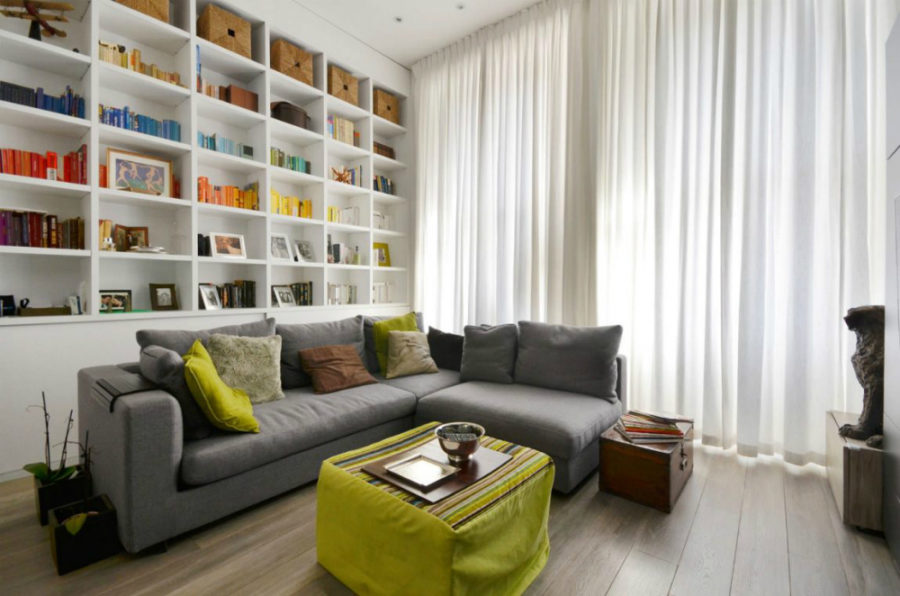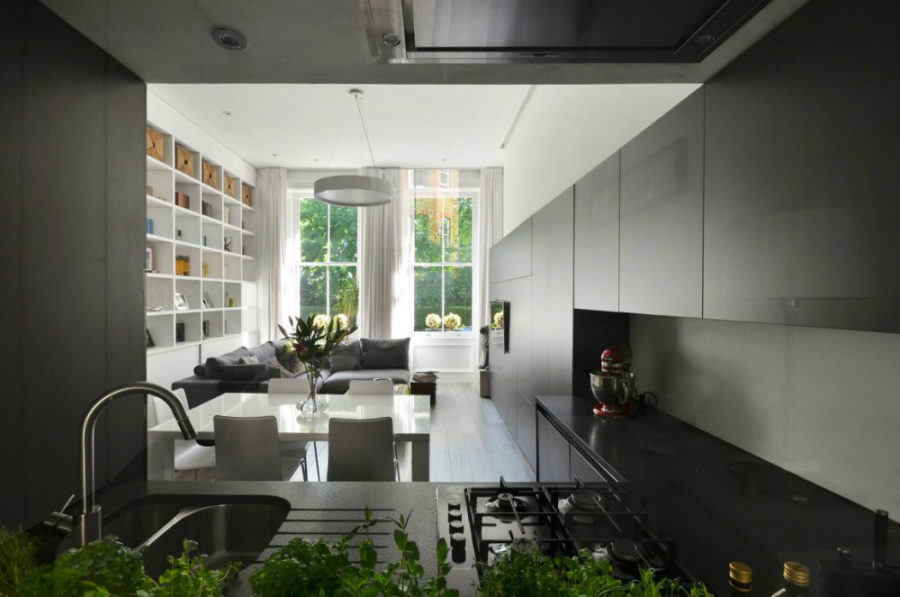 That's why Daniele Petteno Architecture Workshop designed this London apartment with this in mind and created a beautiful, cosy home that is just perfect. To overcome this issue, they installed two huge windows in the living room that would allow plenty of light in to illuminate the space.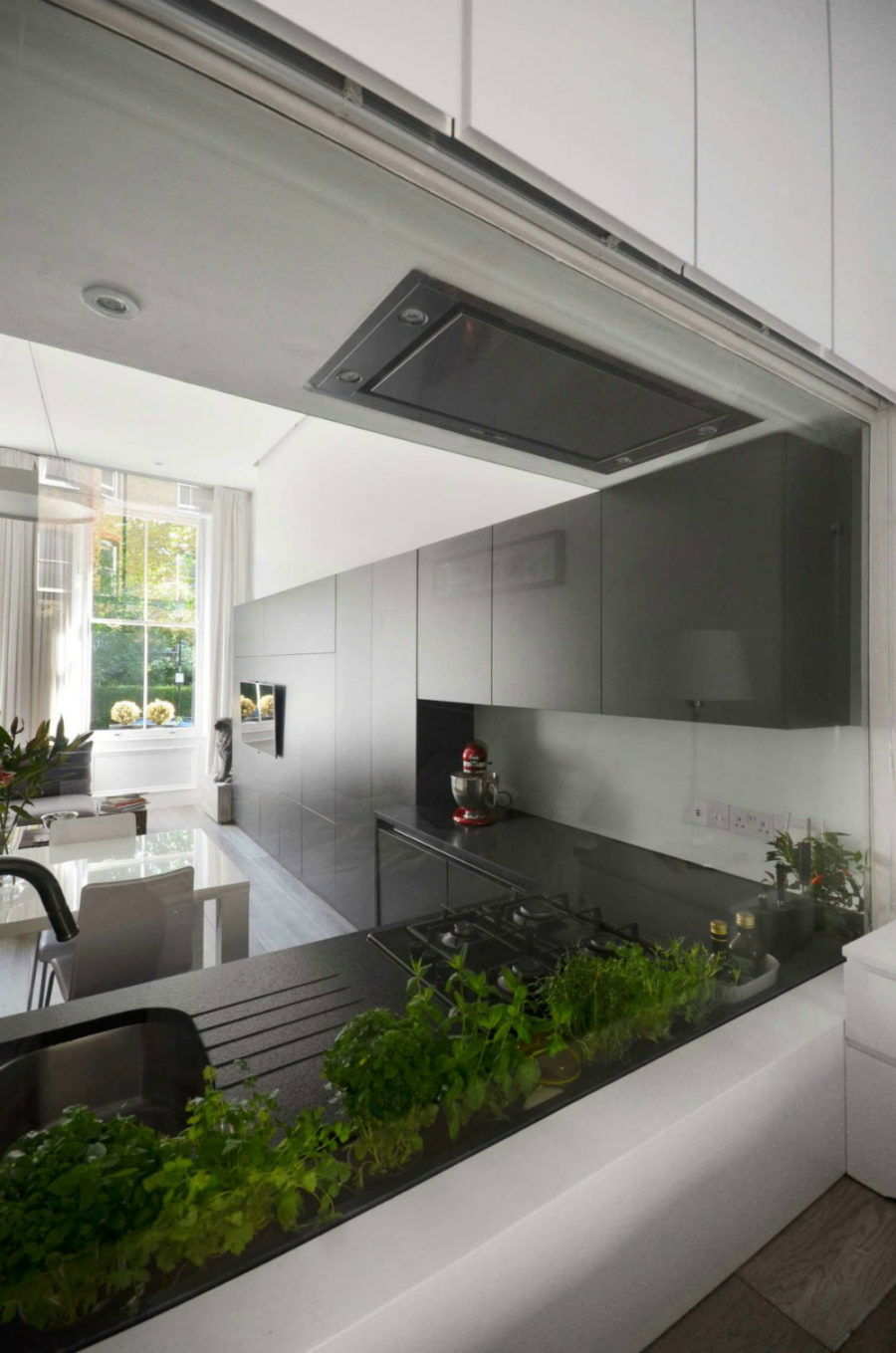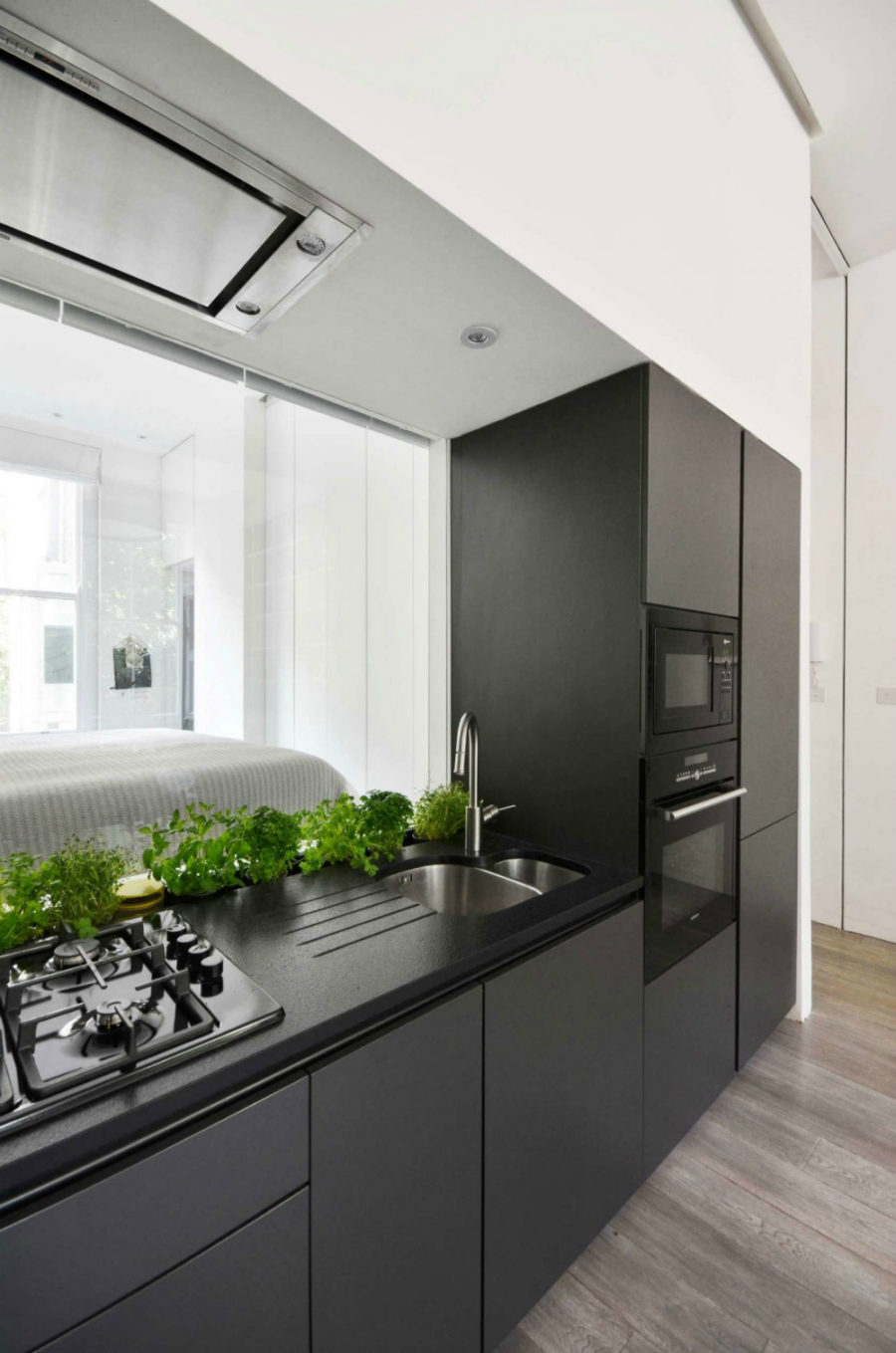 However, this particular apartment is rather long instead of wide and since the kitchen is situated further away from the windows, it would look rather cramped without the help of some lights. Hence, the designers decided to open up the space by putting a large window as the backsplash of the kitchen.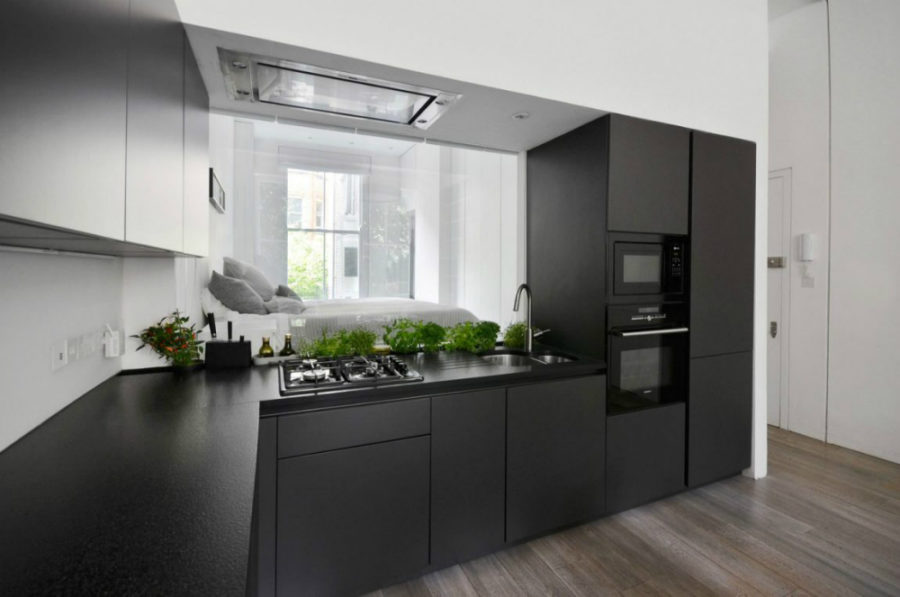 This enables the light that comes in from the bedroom at the other end of the apartment to seamlessly flow into the kitchen and make it look airy and spacious. By doing so, both ends of the apartment are lighted up well with those natural light that makes all the difference in this cosy home. Don't worry about privacy because this can be easily solved by getting some good curtains or blinds which can be drawn in a split second.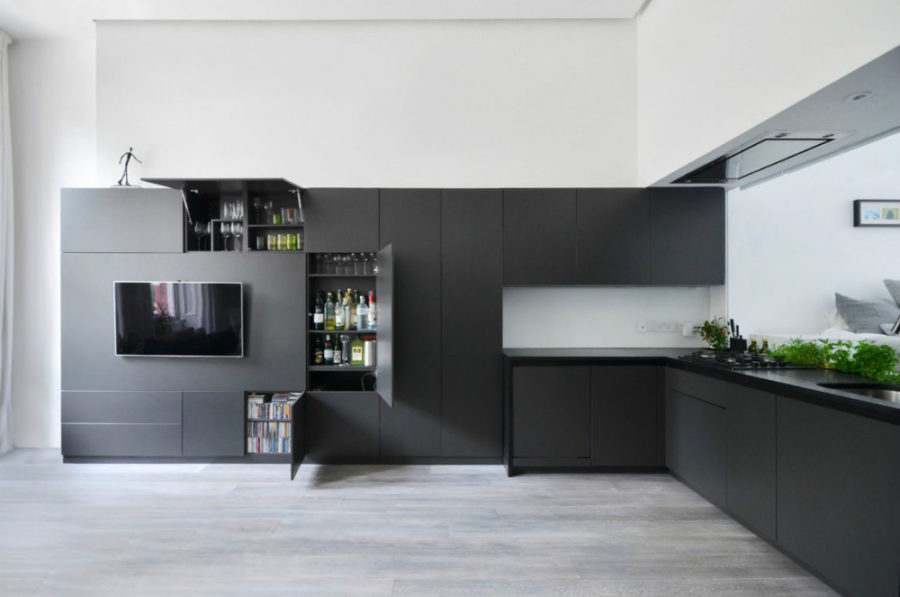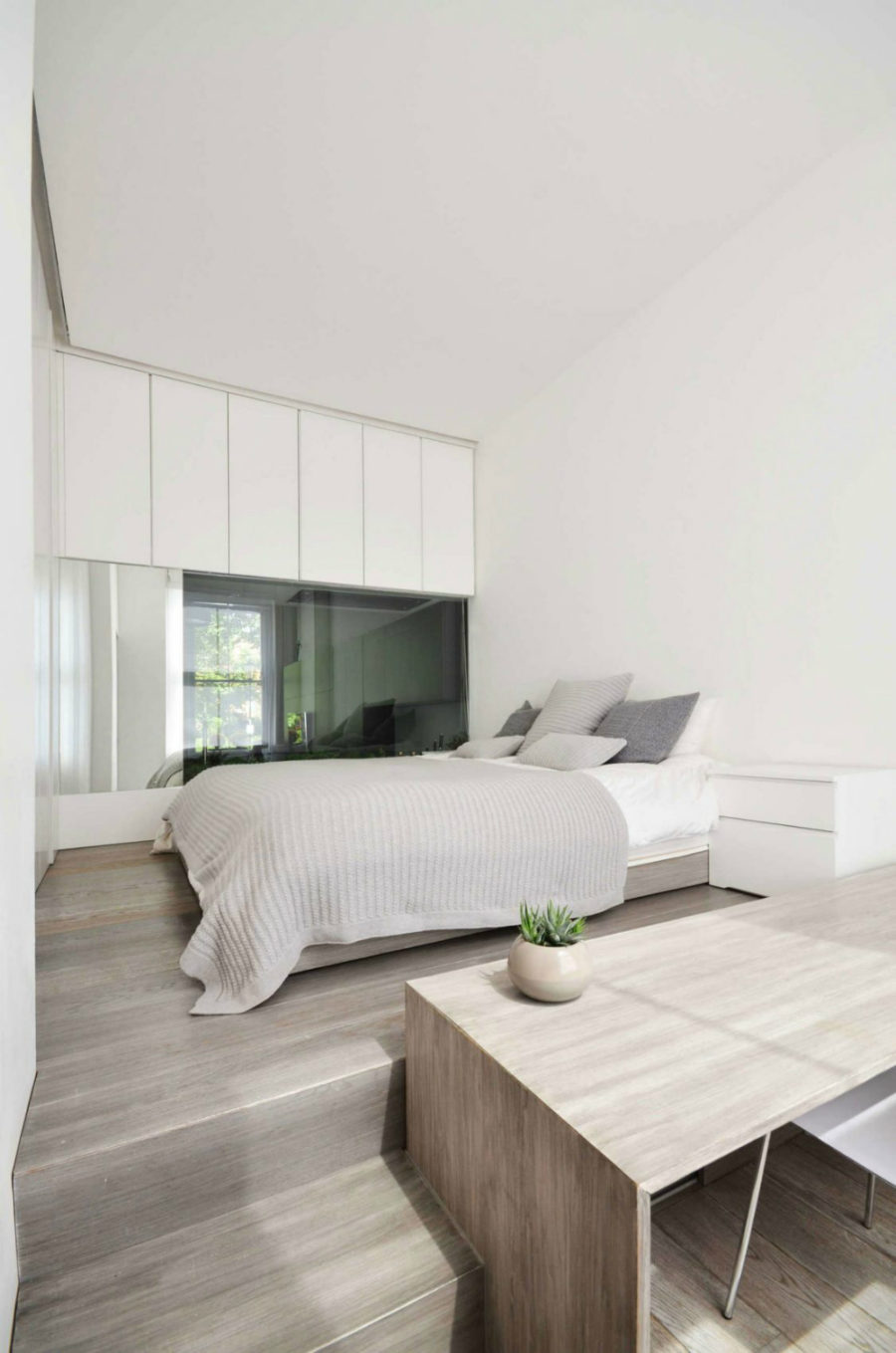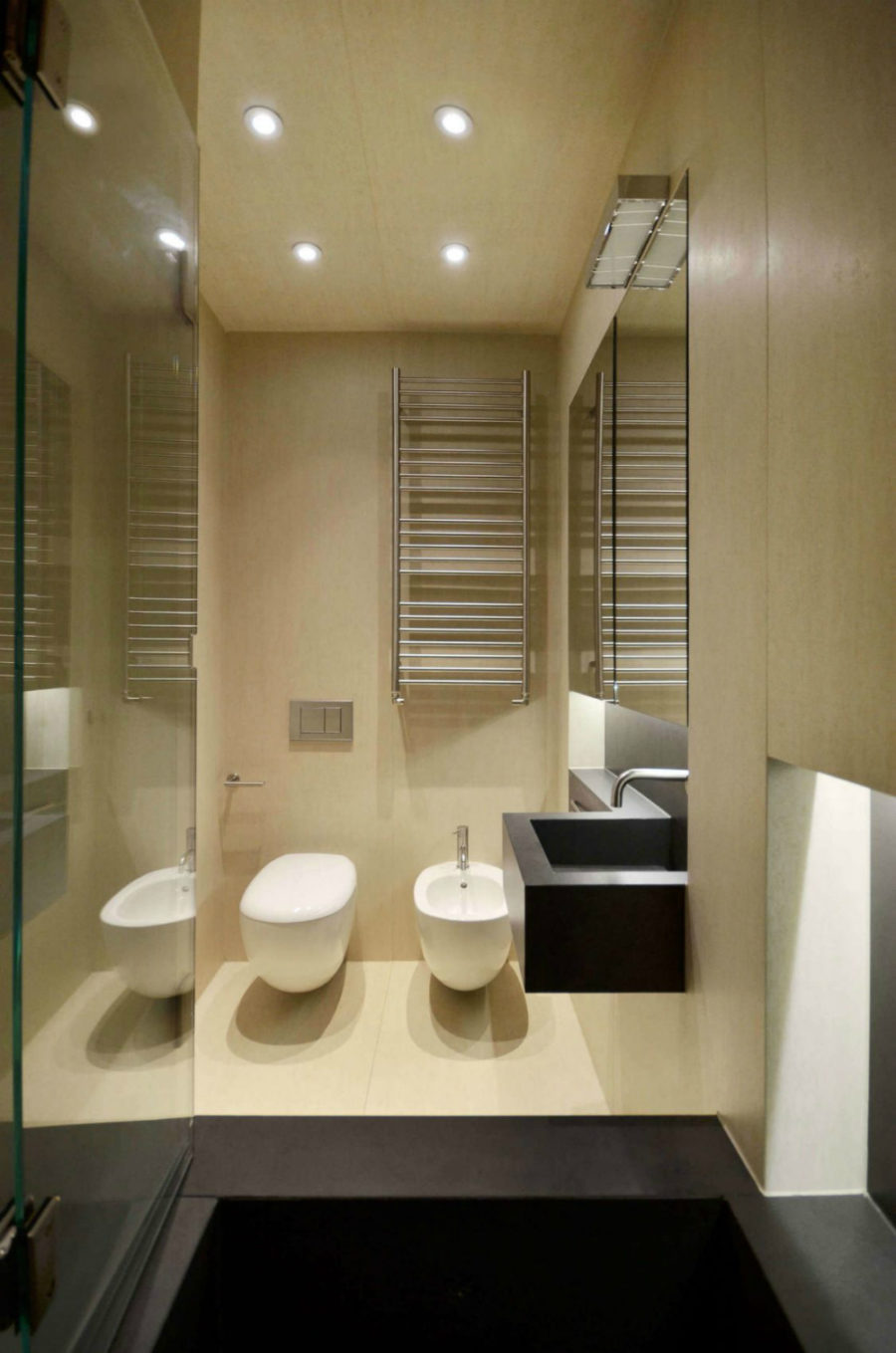 Since the home is on the small side, the designers have cleverly hidden storage space and made it look as non-invasive as possible so that the whole look is perfectly put together. Everything is done up in a minimalist style with neutral colours that look modern and contemporary. They also made sure to warm up the space by incorporating warm wooden tones throughout the house in the flooring, shelves and even some of the walls.
All images from Trendir unless otherwise stated.