Since we've been spending so much time at home; you're bound to notice that areas of your abode need a revamp because we all love a cosy and stylish home. If you don't know where to start, then you can emulate the Muji style; which focuses on clean, simple lines and neutral, light colours. This theme works well in many types of homes, especially smaller ones; and is great if you love minimalism and don't want too much clutter.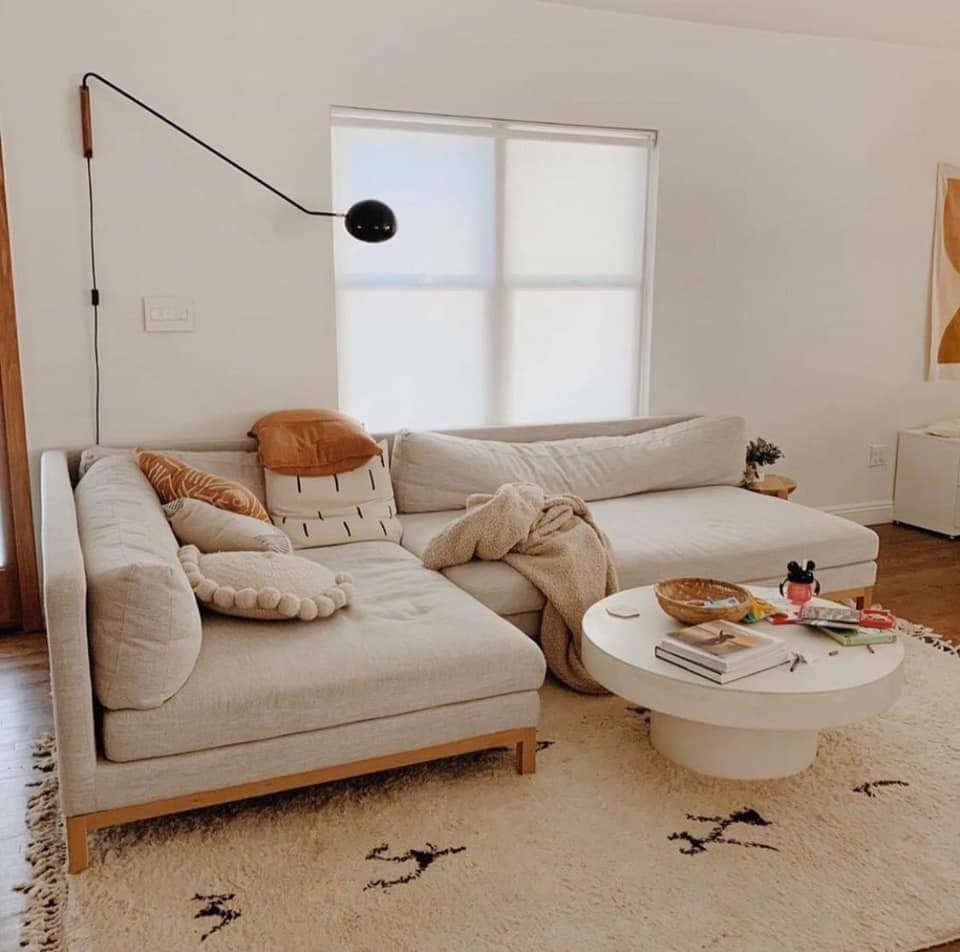 Muji-Style Concept: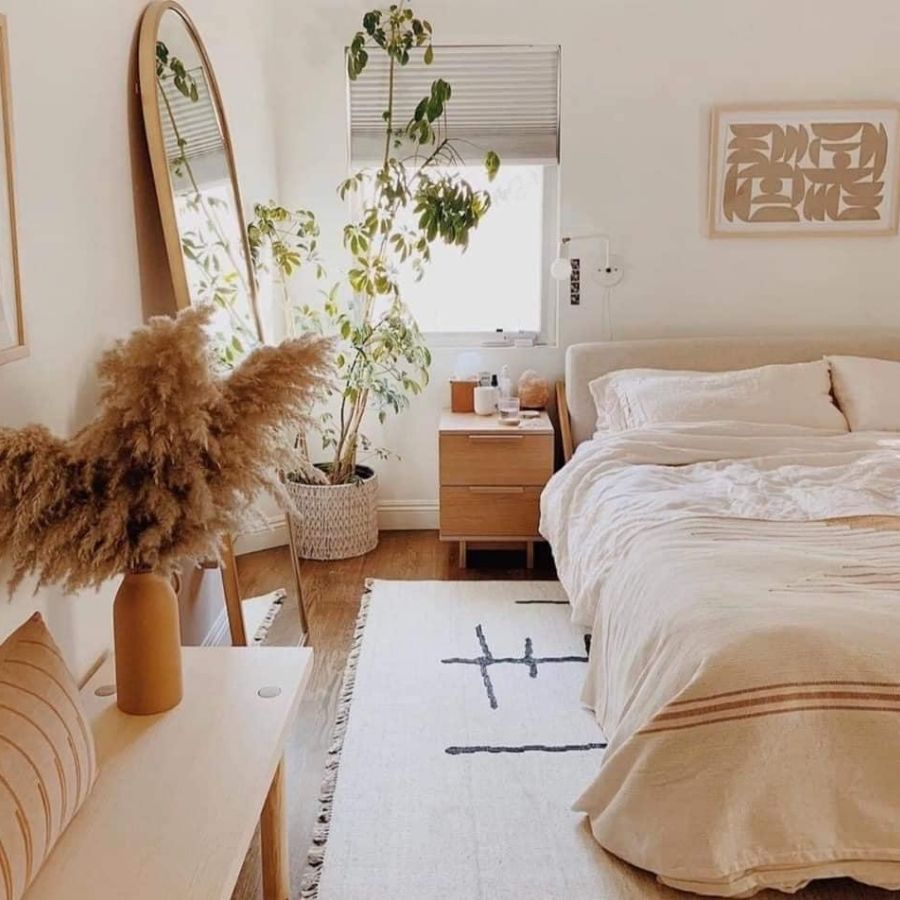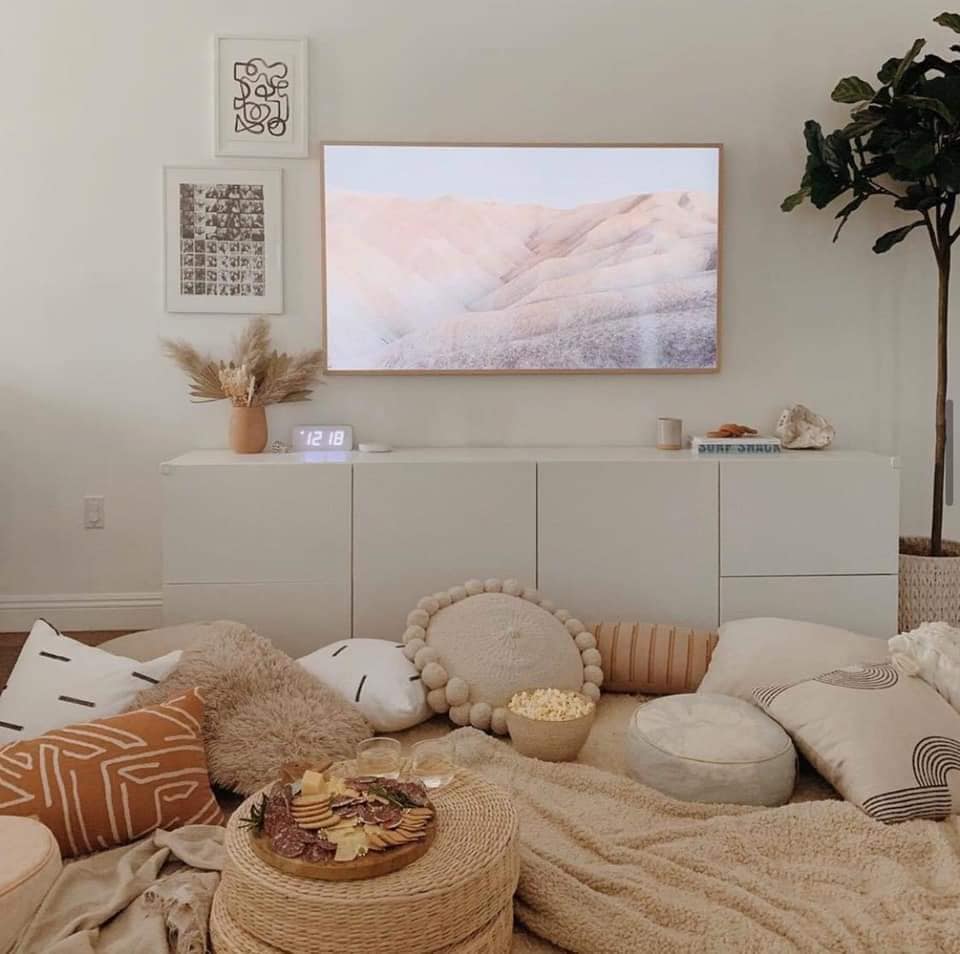 This cosy and neat home embodies the Muji concept perfectly and best of all; it uses a really pretty milk tea colour in the form of wood elements and soft furnishings. In the bedroom, you can see that almost everything is in shades of cream, beige and milky brown; creating a very stylish and peaceful atmosphere. However, the vibrant green potted plant at the corner of the room provides a break from the neutral palette; and gives the room some life.
Interior Decor: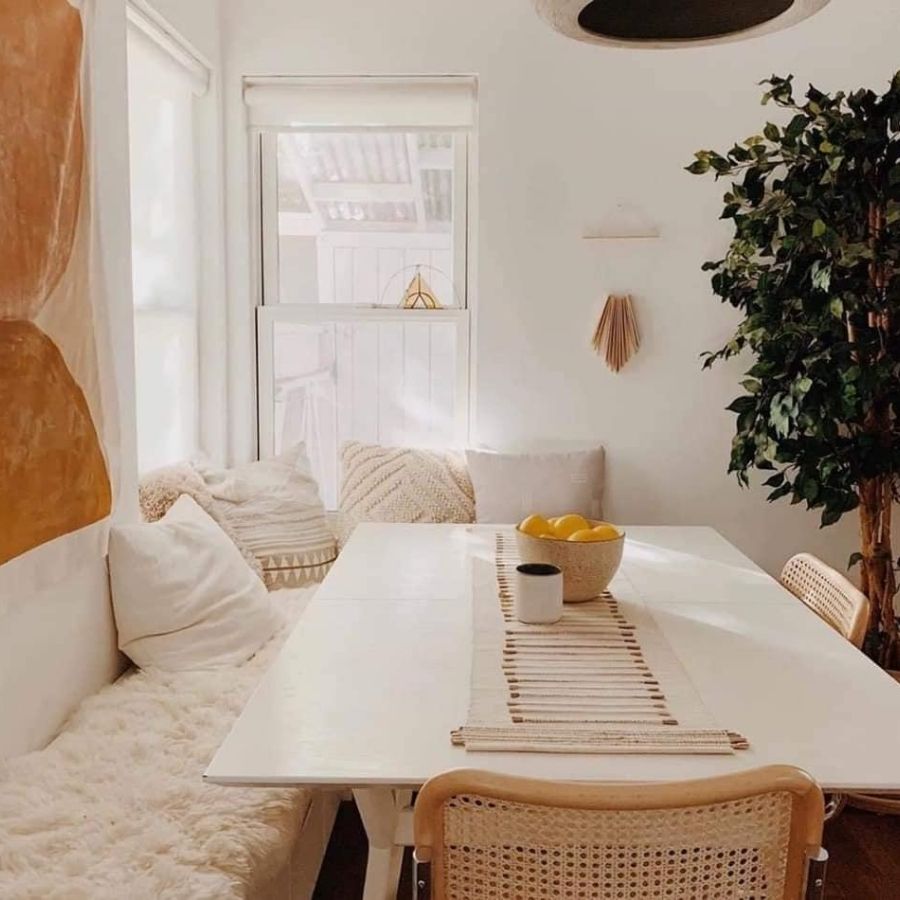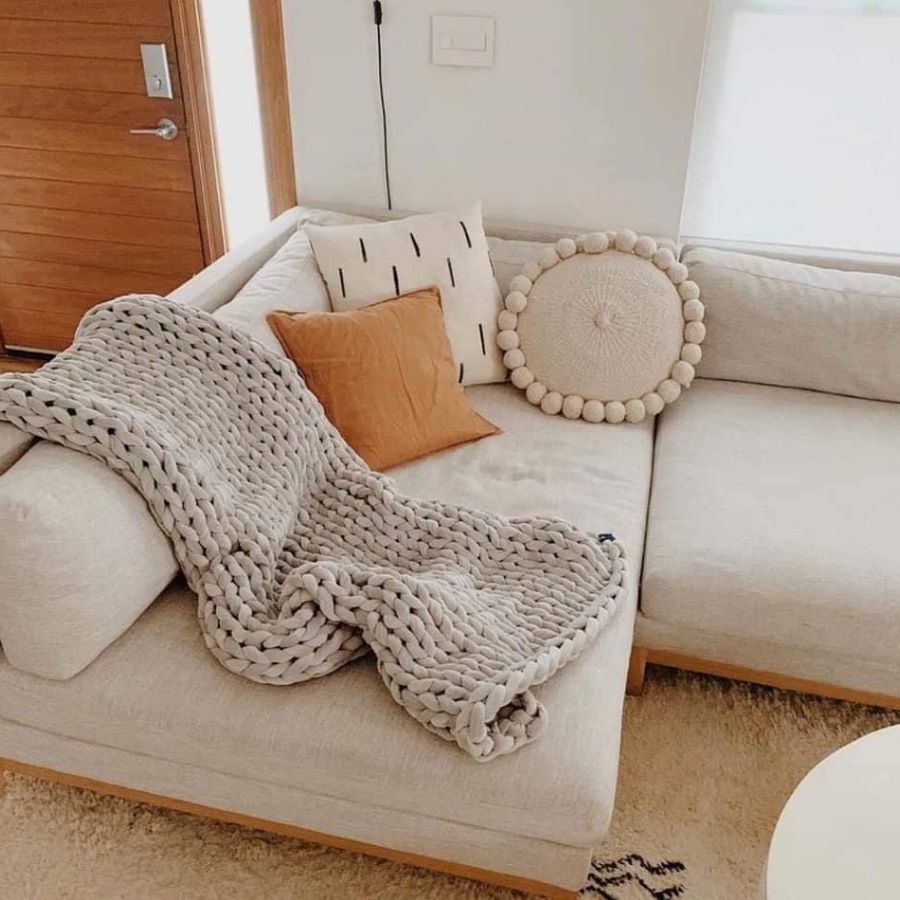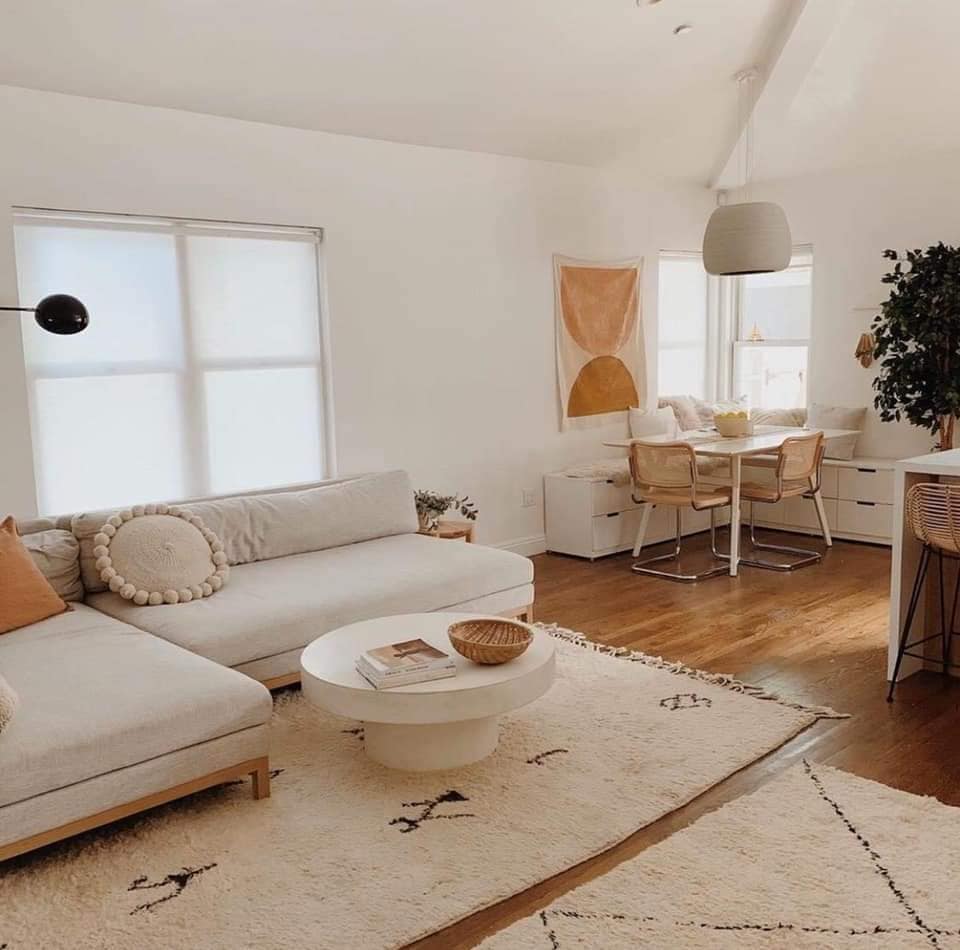 A similar concept is seen in other public areas of the house including the living room and the connected dining area. The dining area has a great view of the outdoors and because it utilises an awkward corner, you get to save space too. More space-saving options in the form of the storage bench piled with plump pillows mean you can sit there and eat while having more space to keep your stuff.  The living room area has a comfy sofa accentuated with milk tea brown cushions and the fluffy carpet has quirky patterns to keep it from being too boring.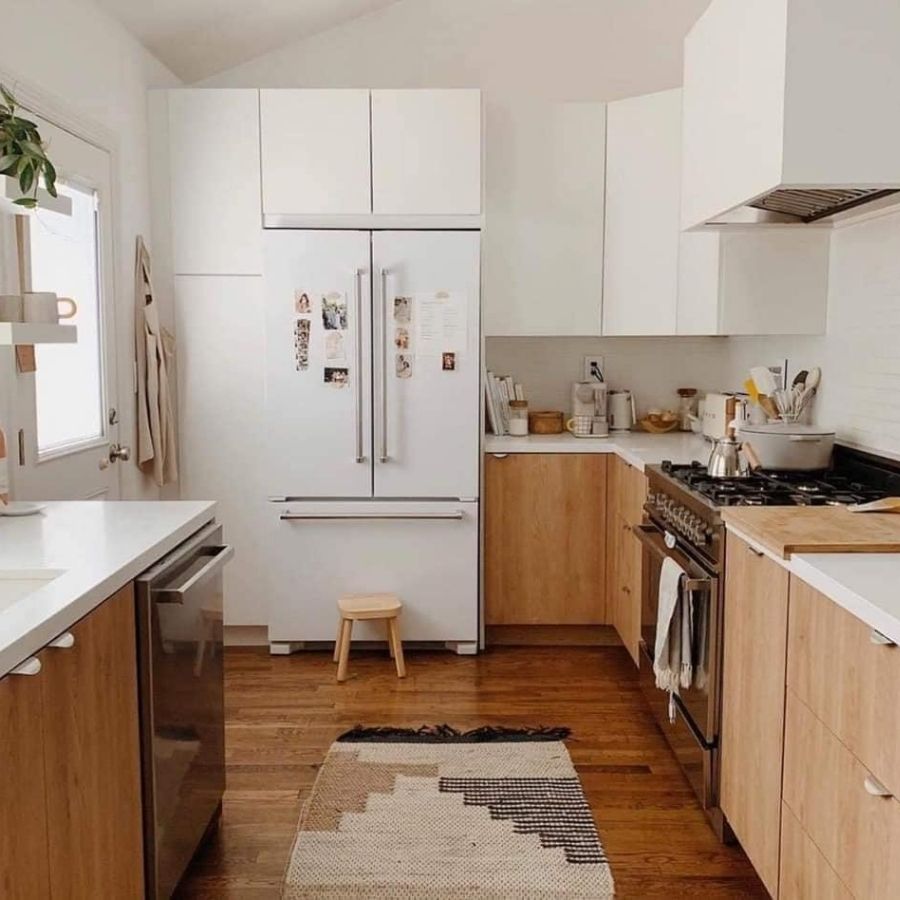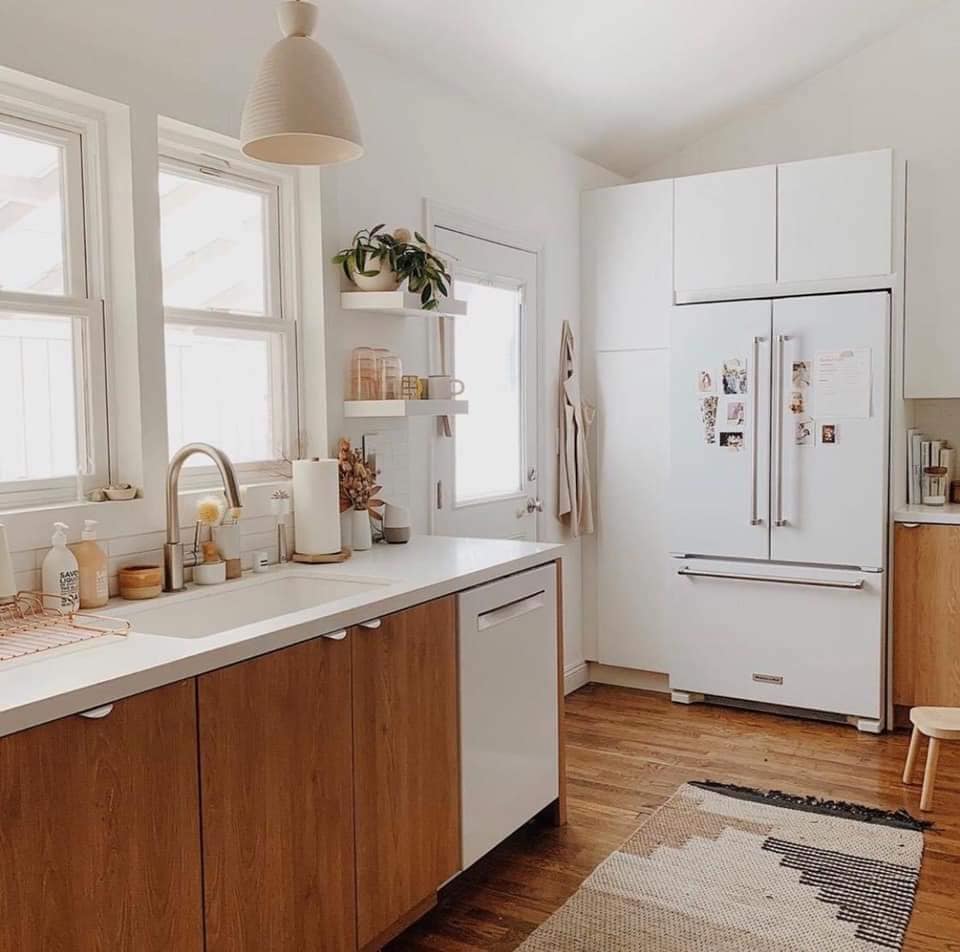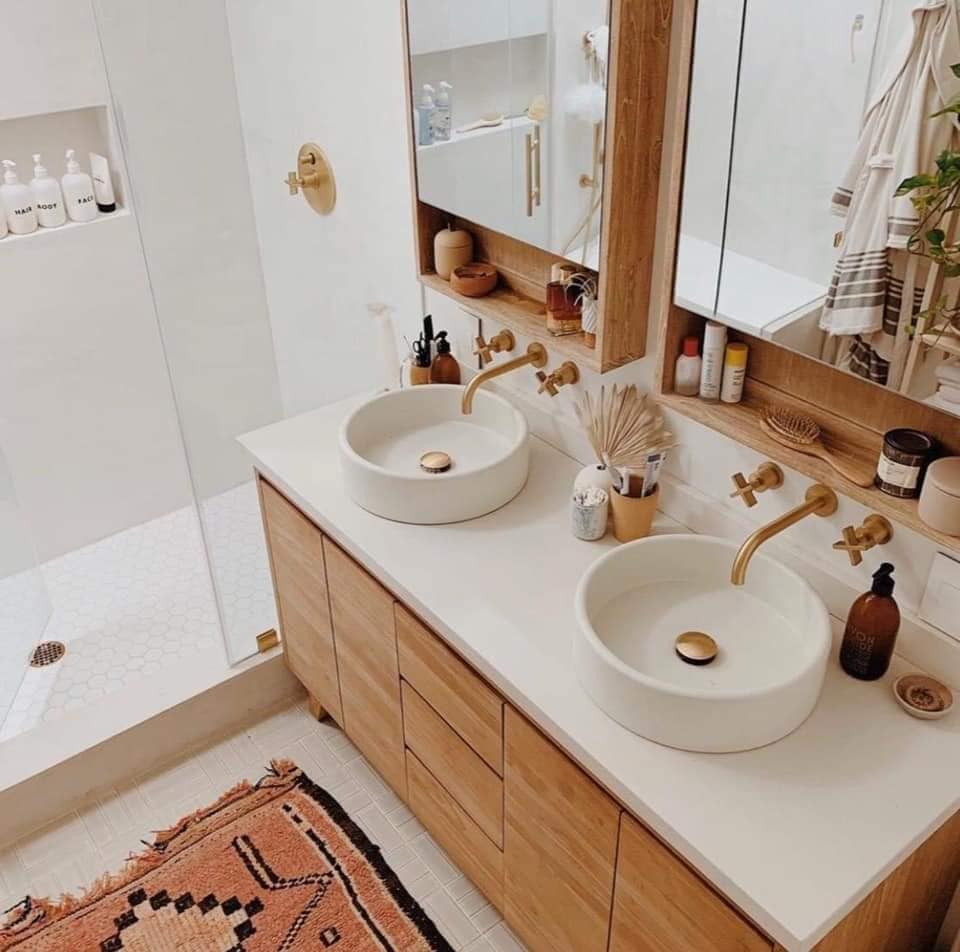 You can see various dried and fresh potted plants dotted around the house to keep the atmosphere lively and fun. Almost the whole house uses wooden parquet floors which makes the house look homey and warm. In the kitchen, the units are in white with a wooden base that keeps it looking clean and elegant. The bathroom follows more of the same vibe but is accentuated with gold for a touch of class. Although the house uses mainly light, neutral colours, it veers away from being too clinical and boring; thanks to eclectic touches such as mismatched cushions, quirky wall art pieces and fancy lights.
All images taken from Home Deco Malaysia unless otherwise stated.