Situated in Bangkok, Baan PAMA is built on a small plot of 12x15m land. The brief is to provide a comfortable and private residential area to house 3 generation of family members with different preference. Hence, AplusCon Architects was call upon to complete this wonderful project.
Project: Baan PAMA Residence
Architect: AplusCon Architects
Location: Thailand
Exterior Area:

From the outside, the house is given an all white facade to make it look clean, minimalistic and cosy. The exterior of the house is consists of vertical panels and grills to ensure privacy and away from prying eyes.
There is also an interconnected front courtyard for the family members to enjoy their outdoor activities. The area is also planted with trees and potted plants to add nature elements into the design.
Interior Area: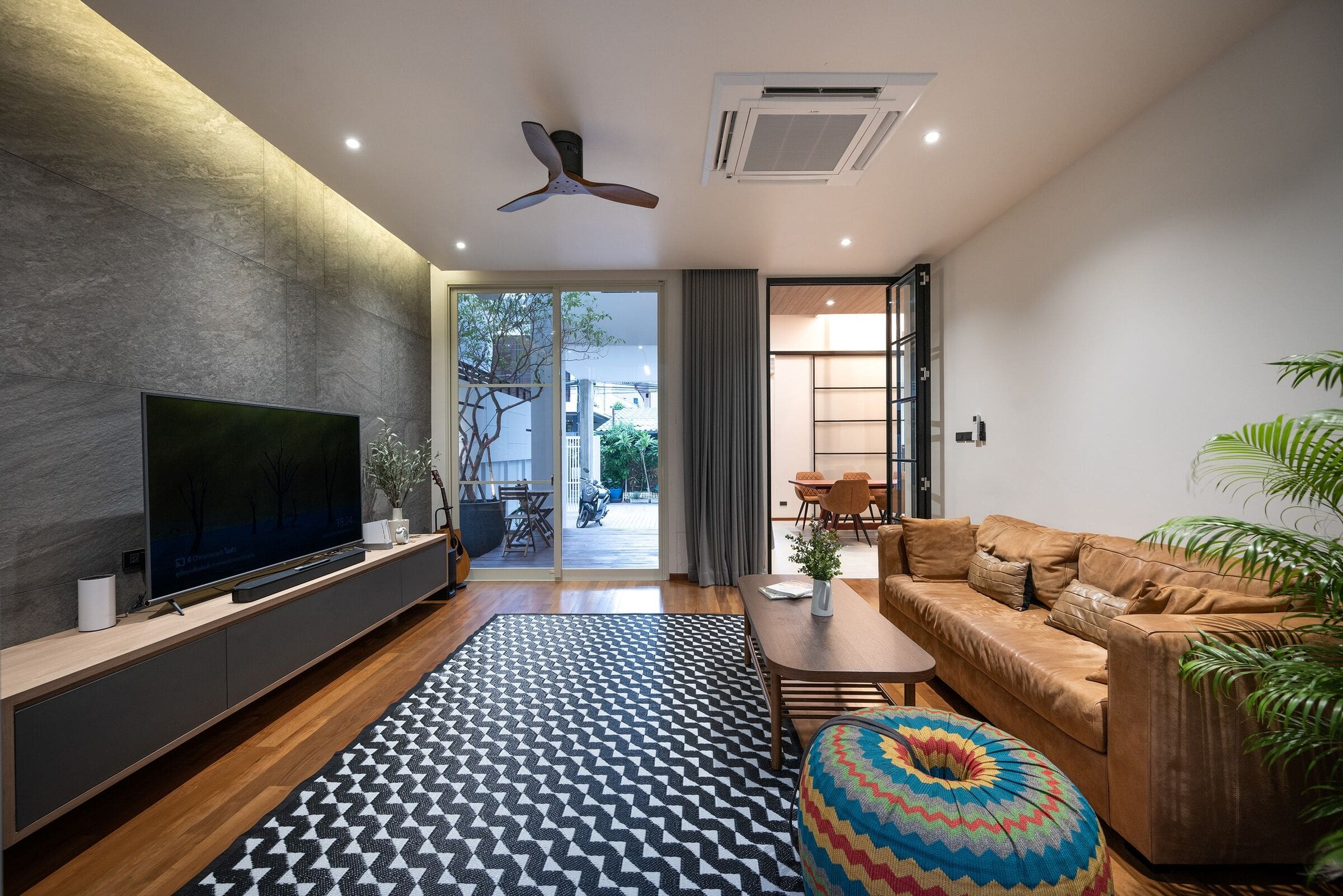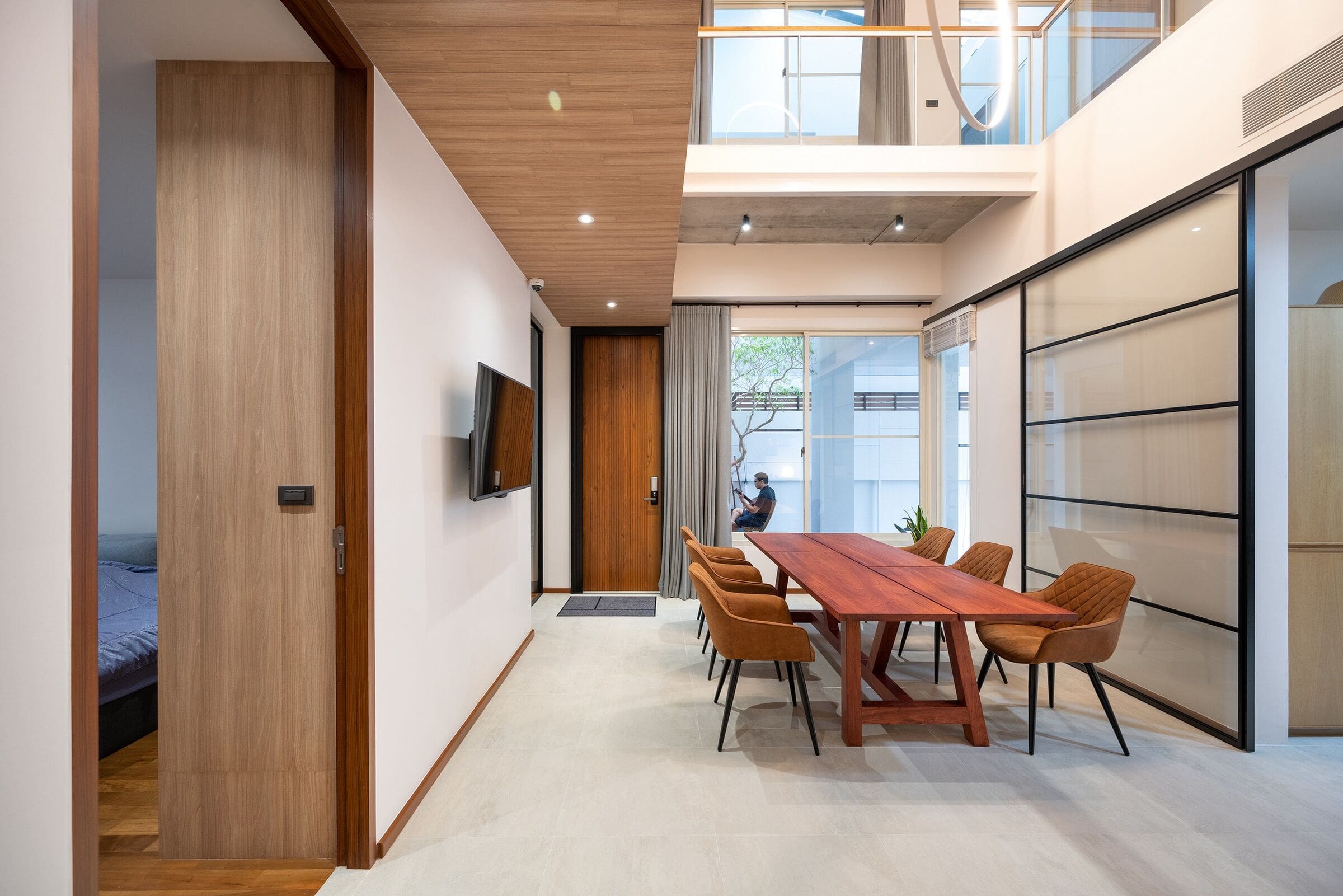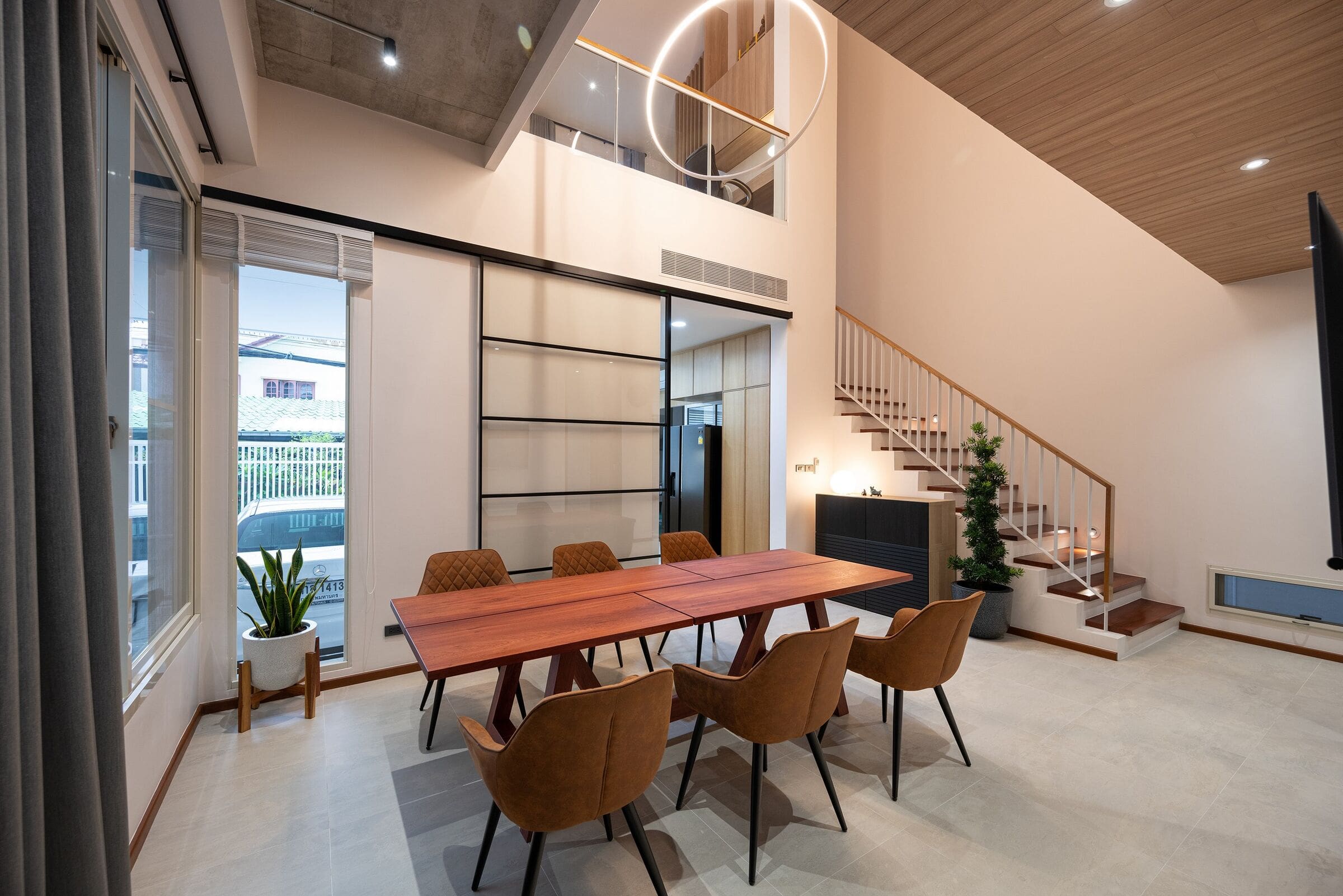 There are 2 entrances into the house: via the main entrance which opens up to a bright, light-filled dining area, or through the sliding door which showcases a comfortable living area. As the ground floor is primary designed to satisfy the needs of the grandparents, their daily lifestyles are incorporated into the house design.
For instance, PAPA likes to enjoy watching TV at the living area, while MAMA likes to spend time in the kitchen to prepare meals for the family. The dining area serves as a communal area whereby family members can gather together and enjoy bonding time together.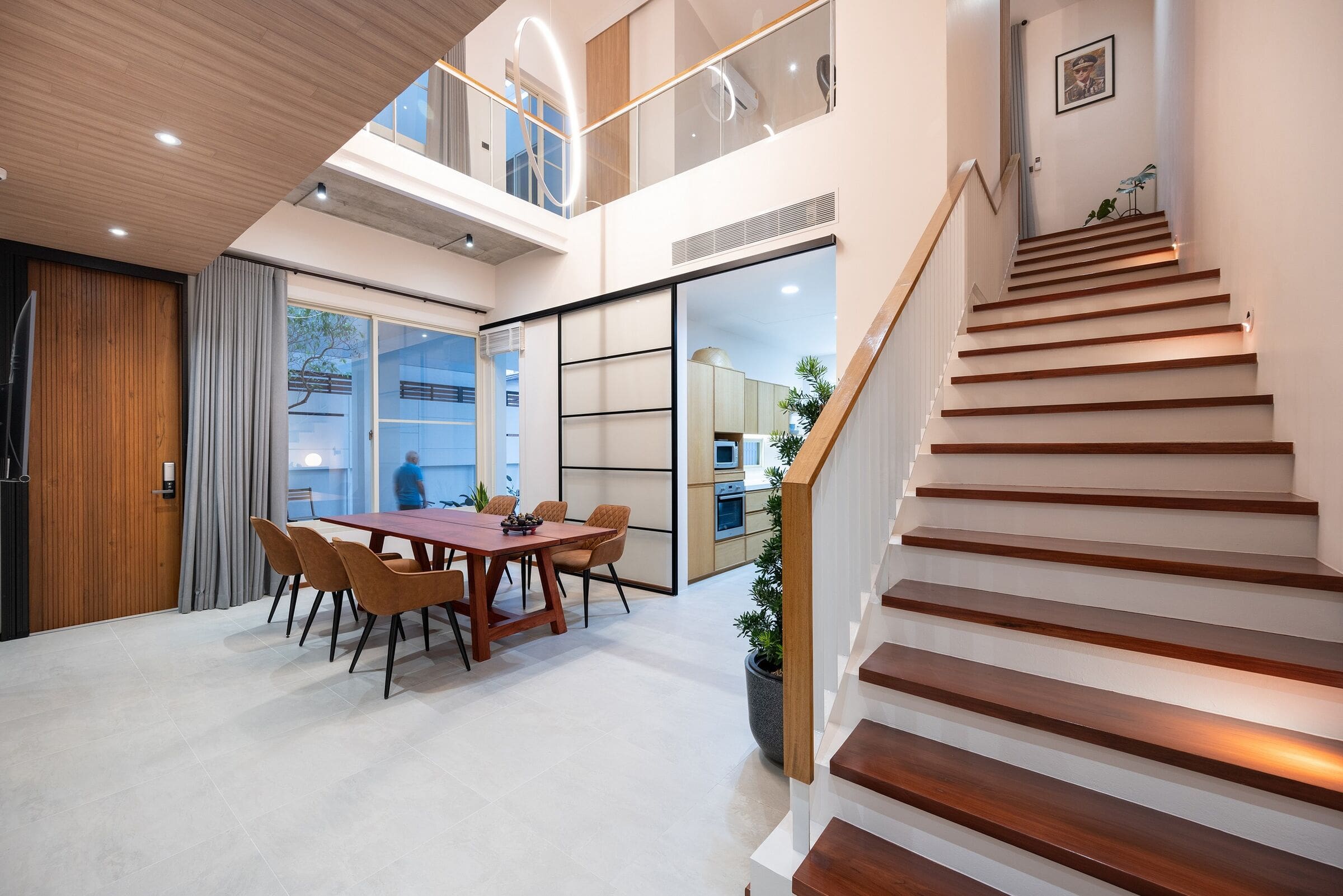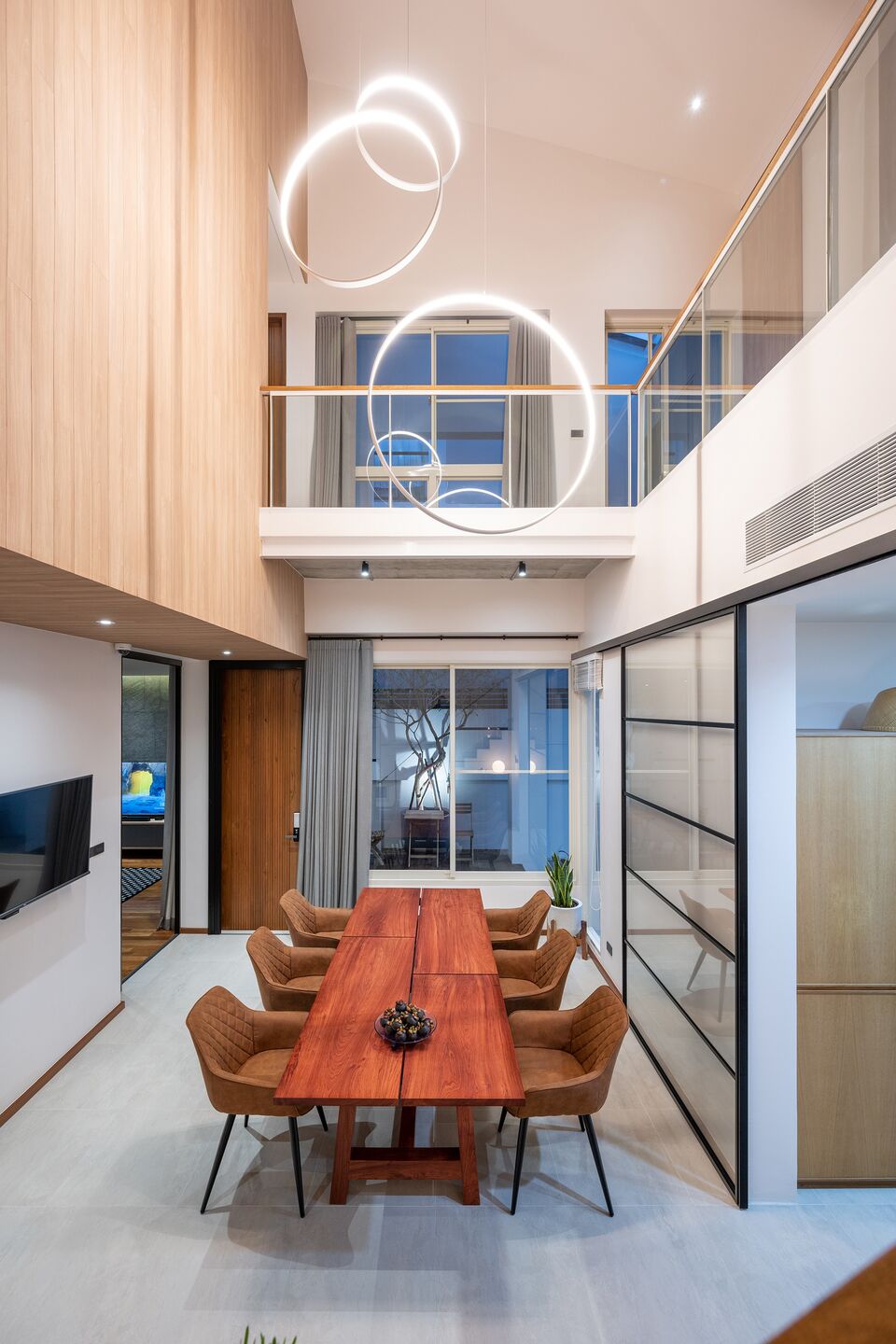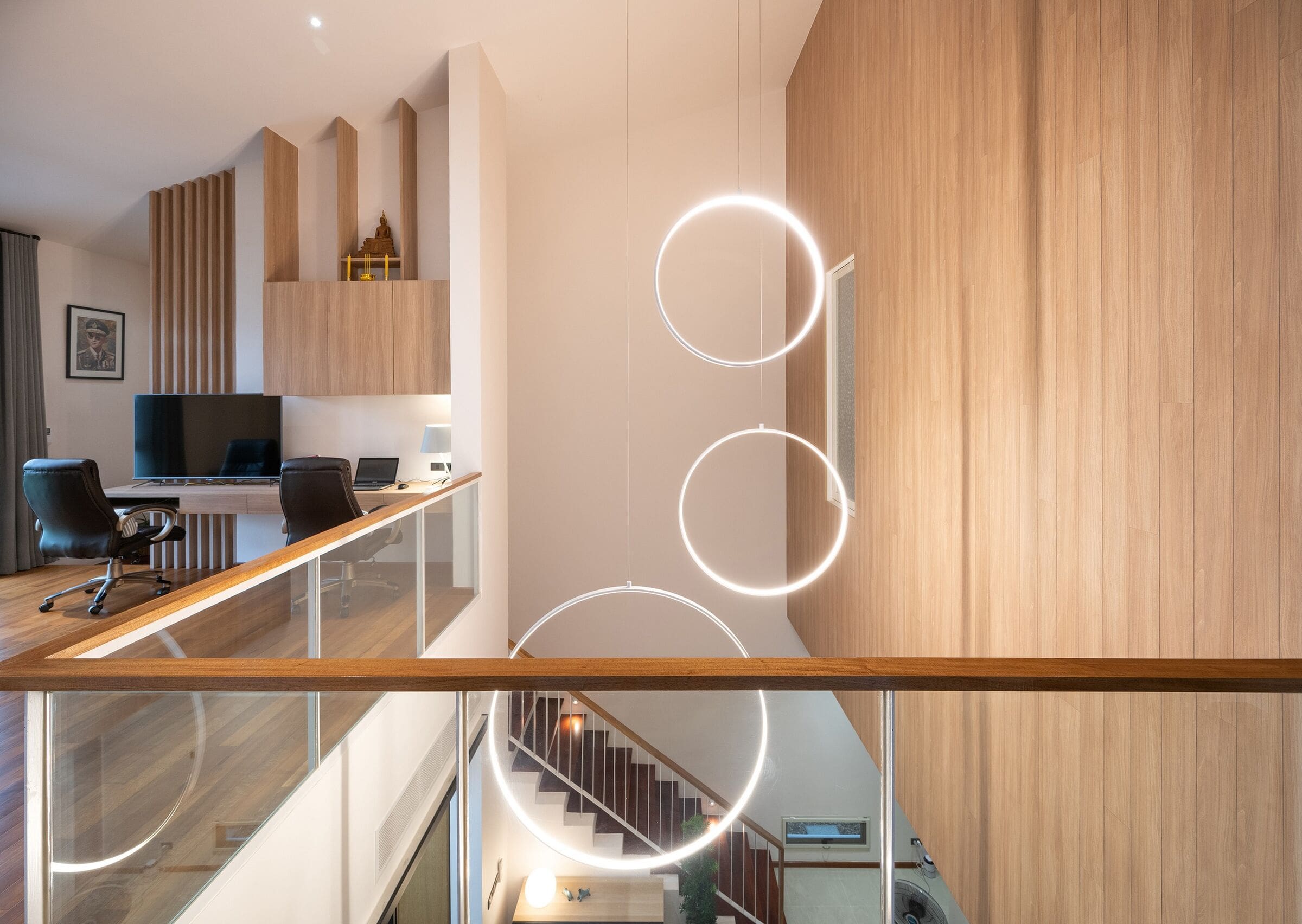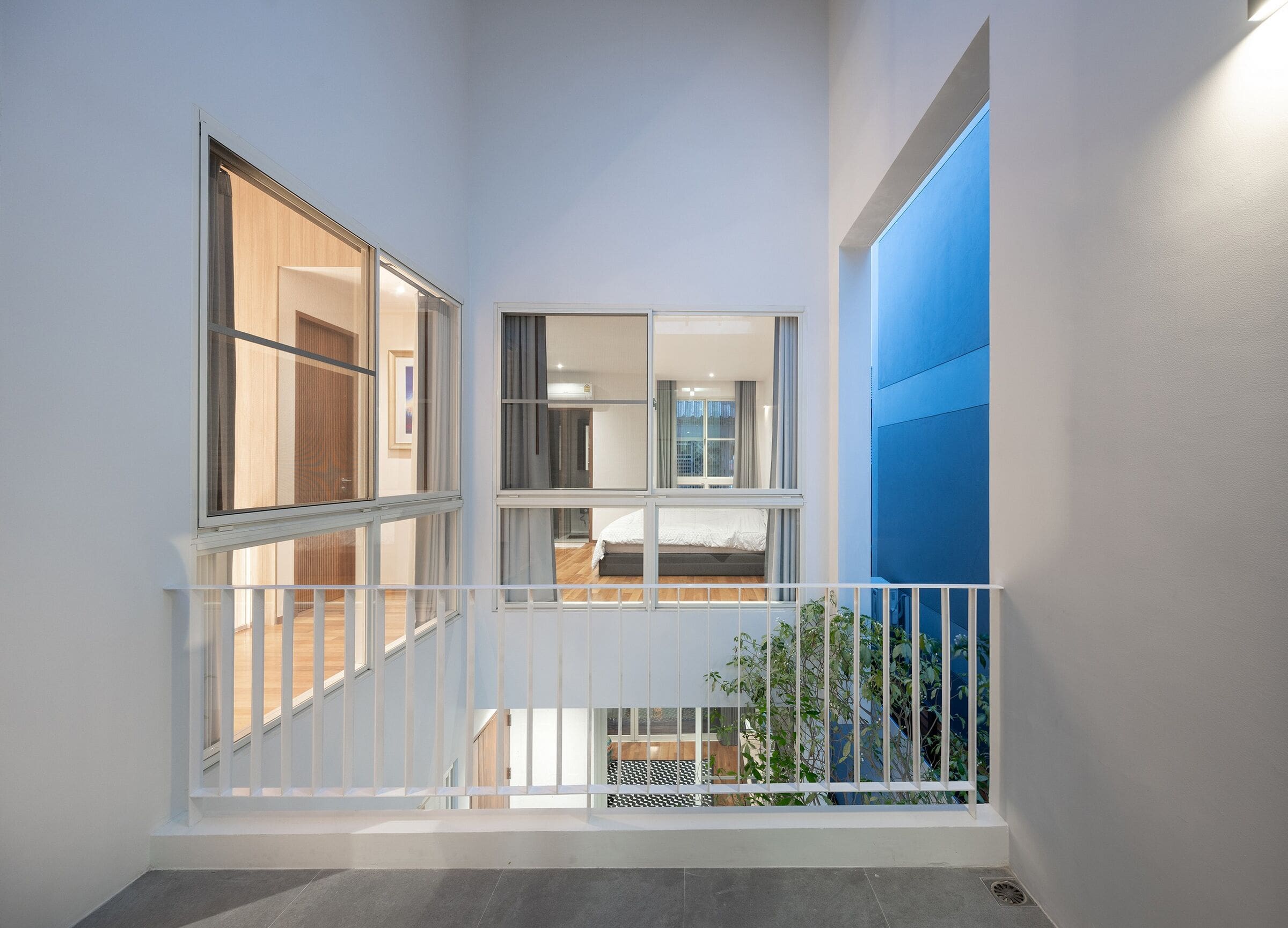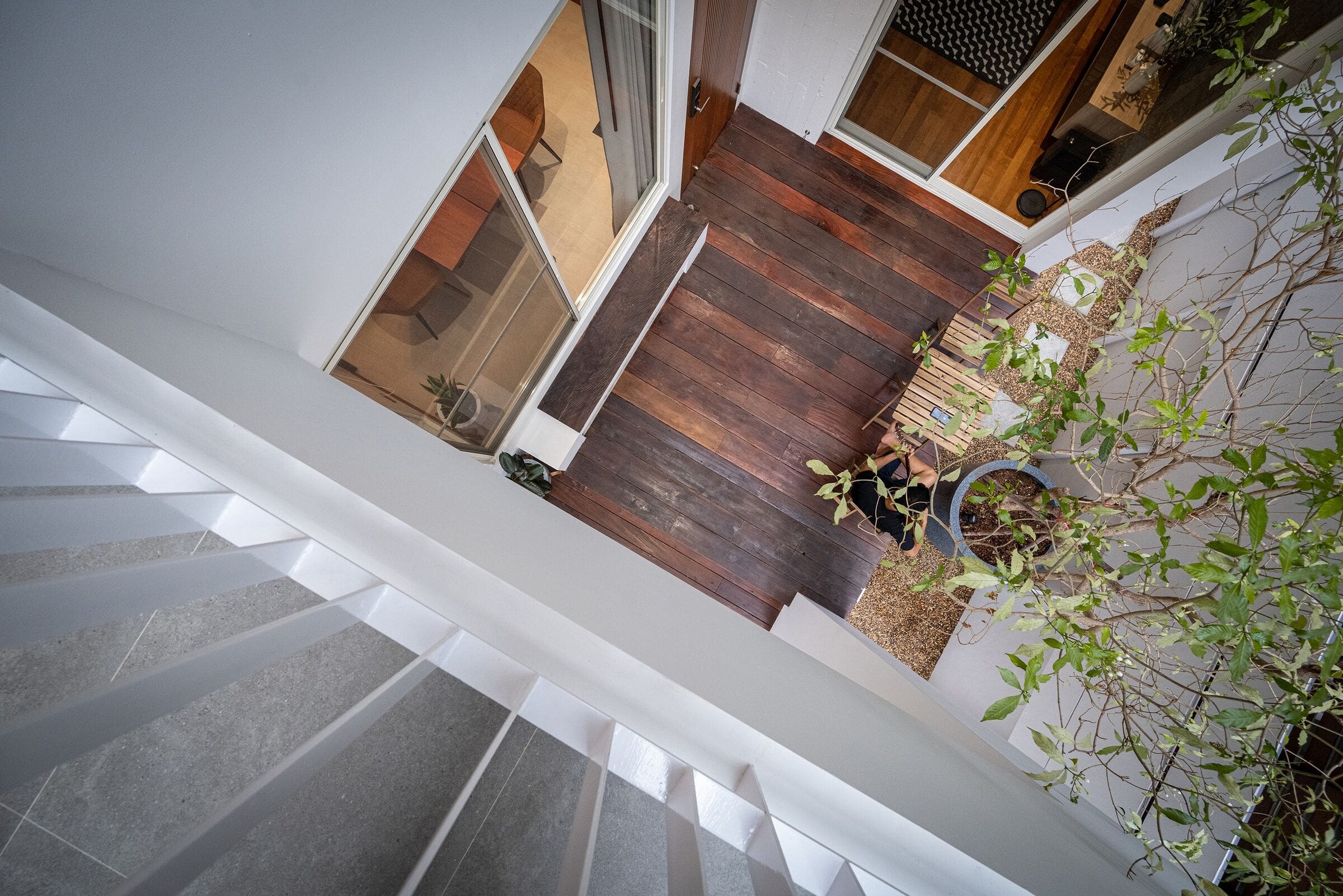 Furthermore, the first floor is whereby the eldest daughter and her family spend most of the time at home. Since they are working from home, it is important for them to have a well designed working station with lots of natural light.
In addition, the house also has good air ventilation and natural sunlight flowing in seamlessly with large panel windows and high ceiling. Moreover, wooden tone are used heavily in this house to provide a warm and cosy environment for the residents.
All images are taken from AplusCon Architects unless otherwise stated.
Interested for more amazing house designs? Check out our collection of house design articles now.