Located in Spain, a traditional rowhouse that sits on a narrow plot of land is given a transformation and modernised into a comfotable home. It was a complete renovation and despite the slender shape of the structure, the architects managed to maximise the amount of light into the house. This house is known as Portixol House and is designed by PMA Studio. It's a beautiful house that uses white as a predominant feature.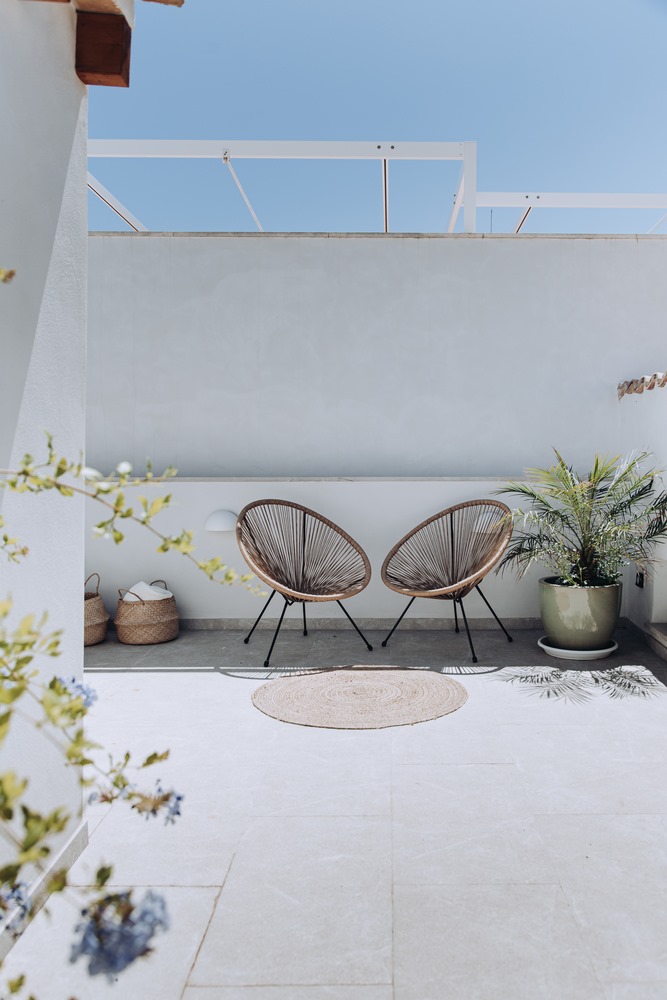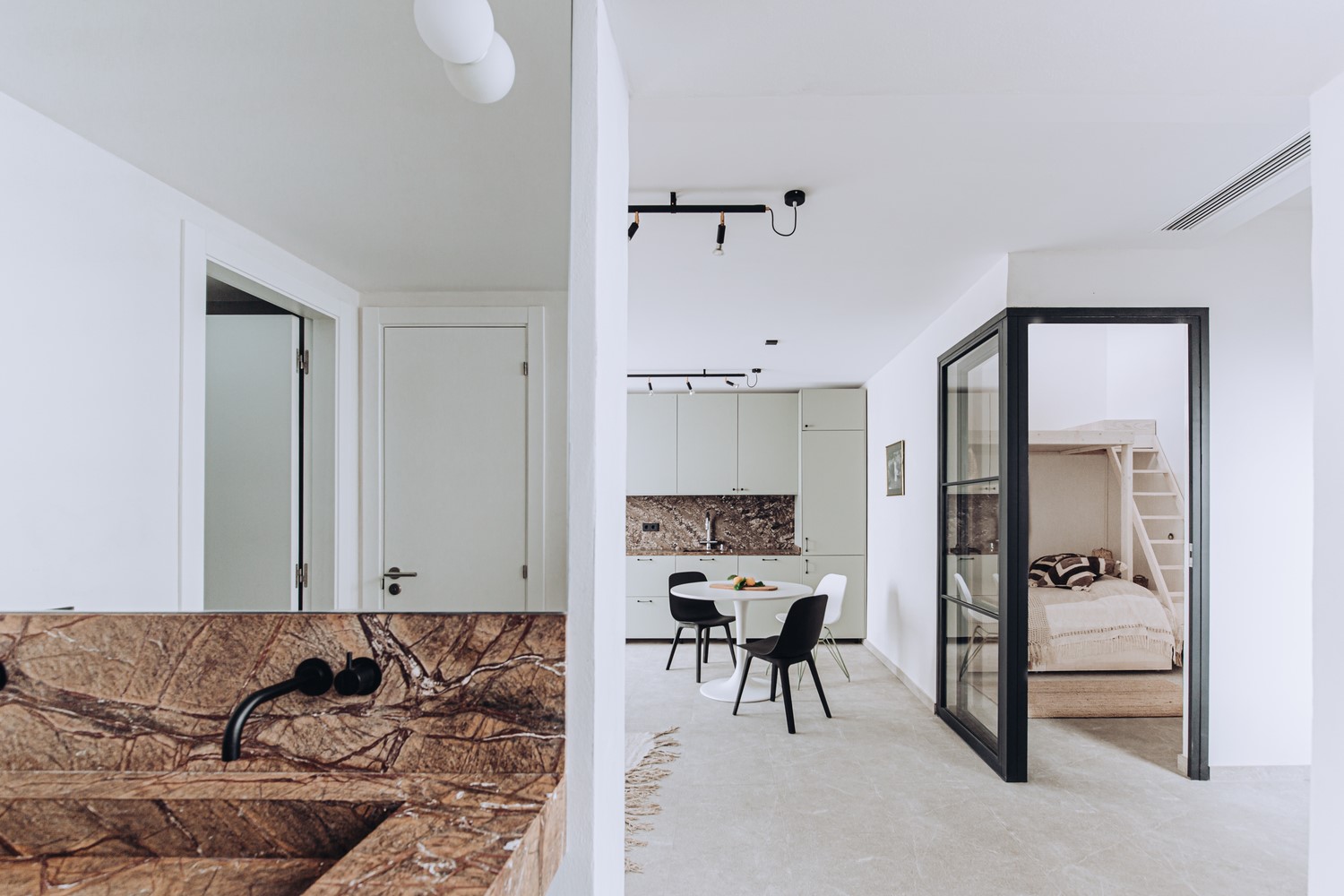 Layout: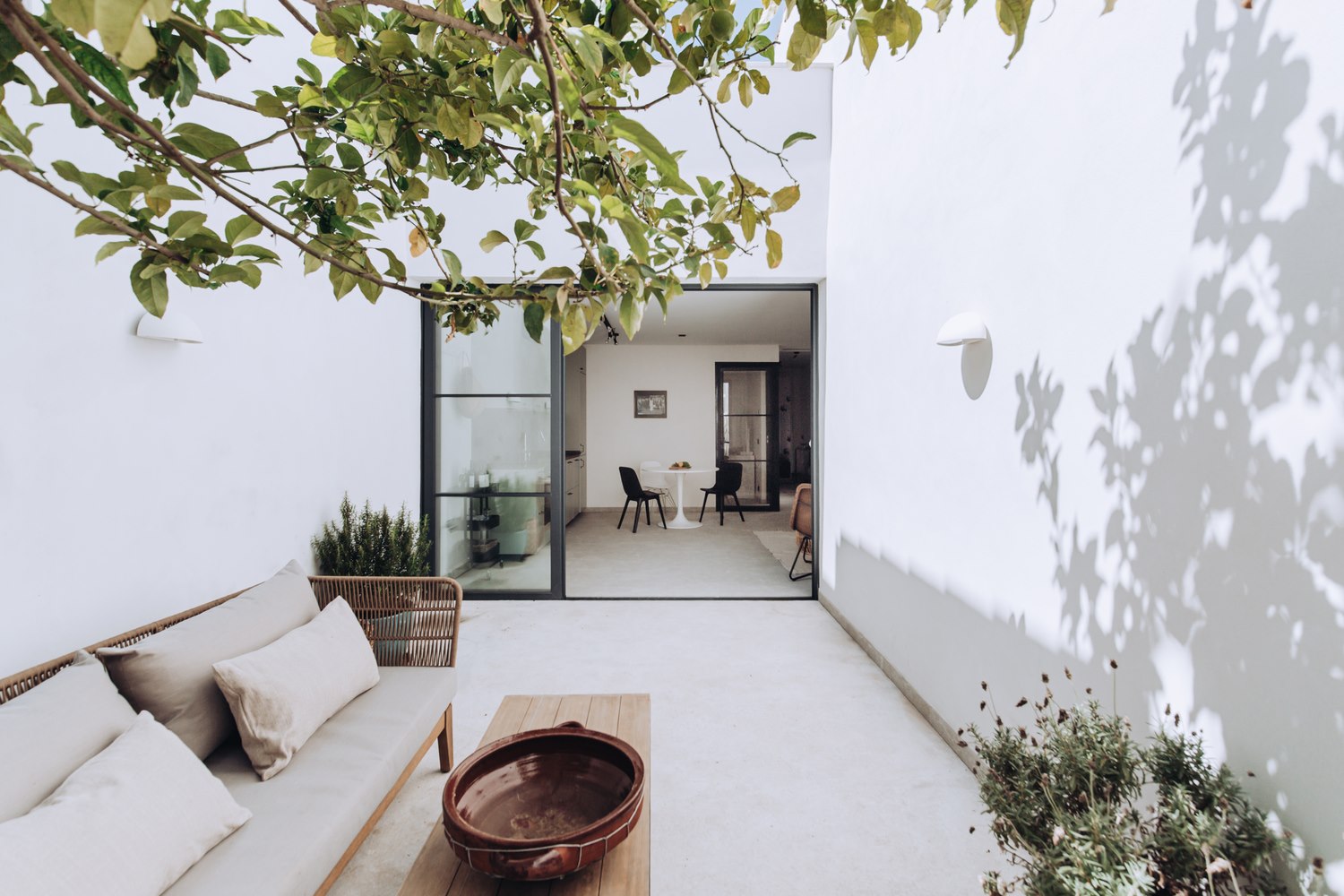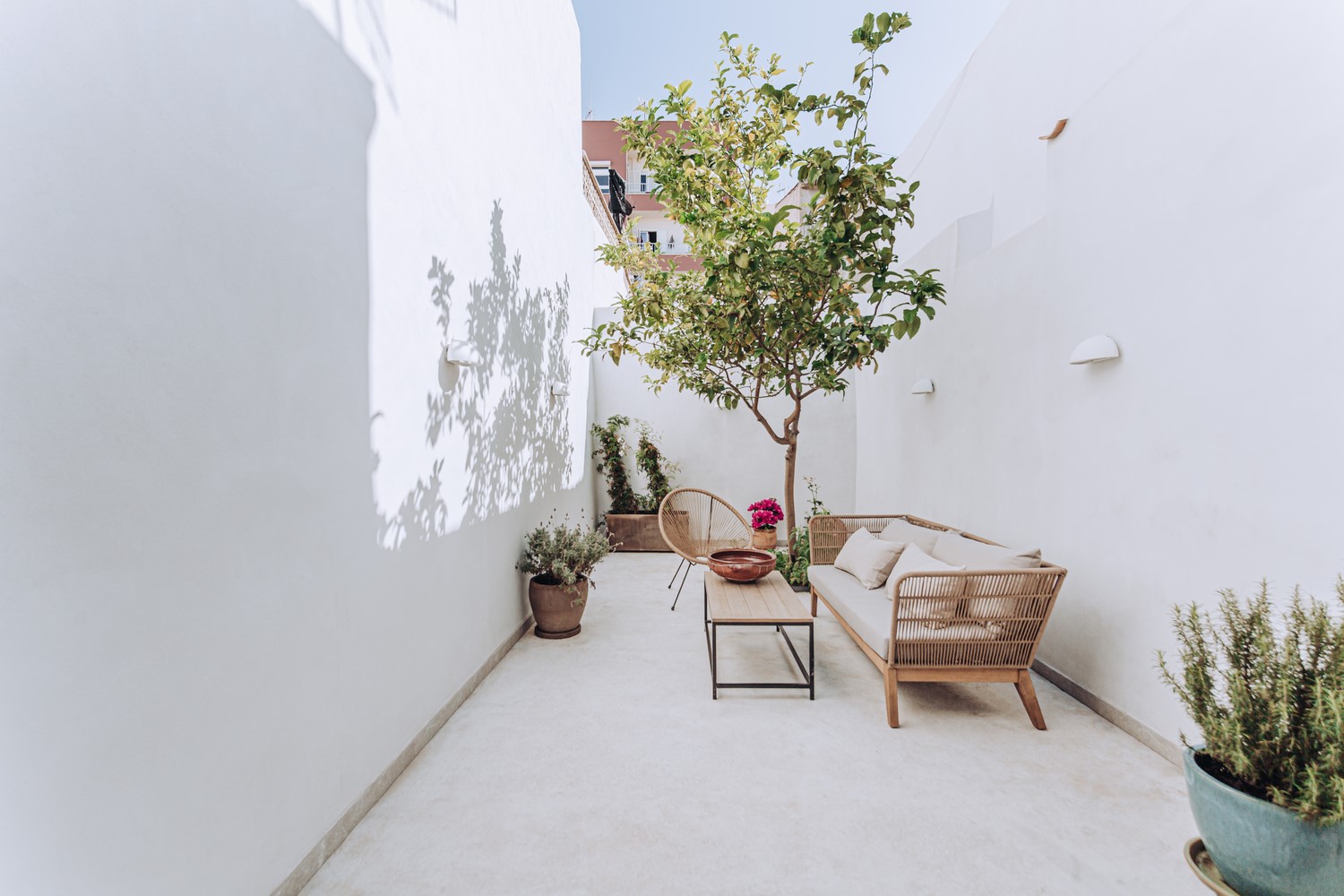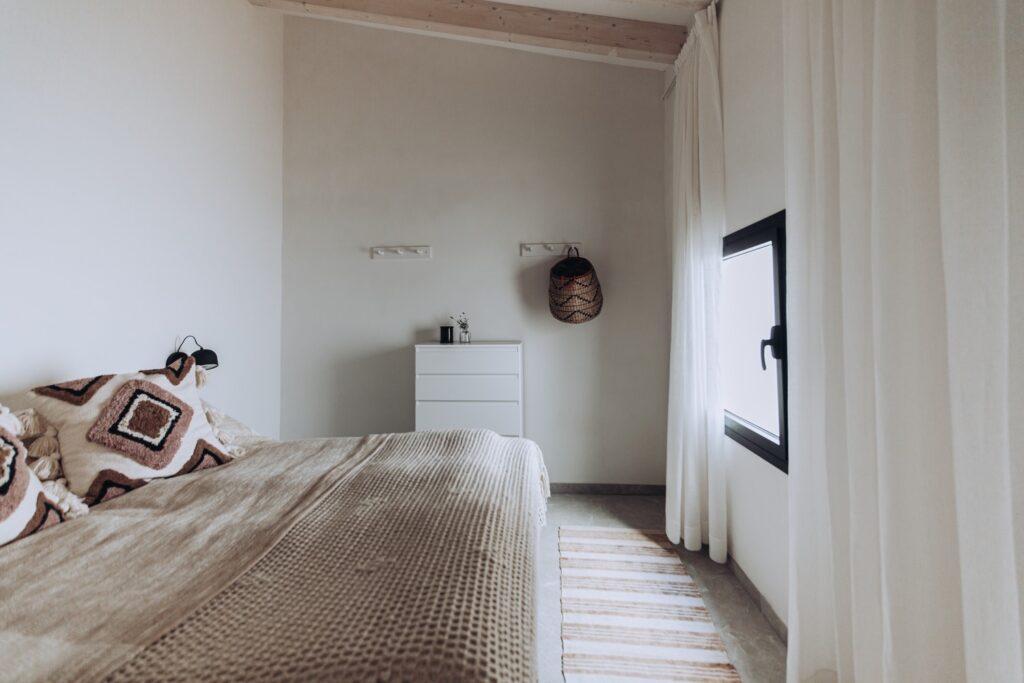 The new design of the house takes advantage of the natural ight by outting the living room at the end of the plot next to the main patio. There's also a large sliding glass door that allows the residents to expand their living space outdoors. At the facade of the house, there is a big entrance with a sitting area and storage space. The entrance door and a patio window floods this area with natural light.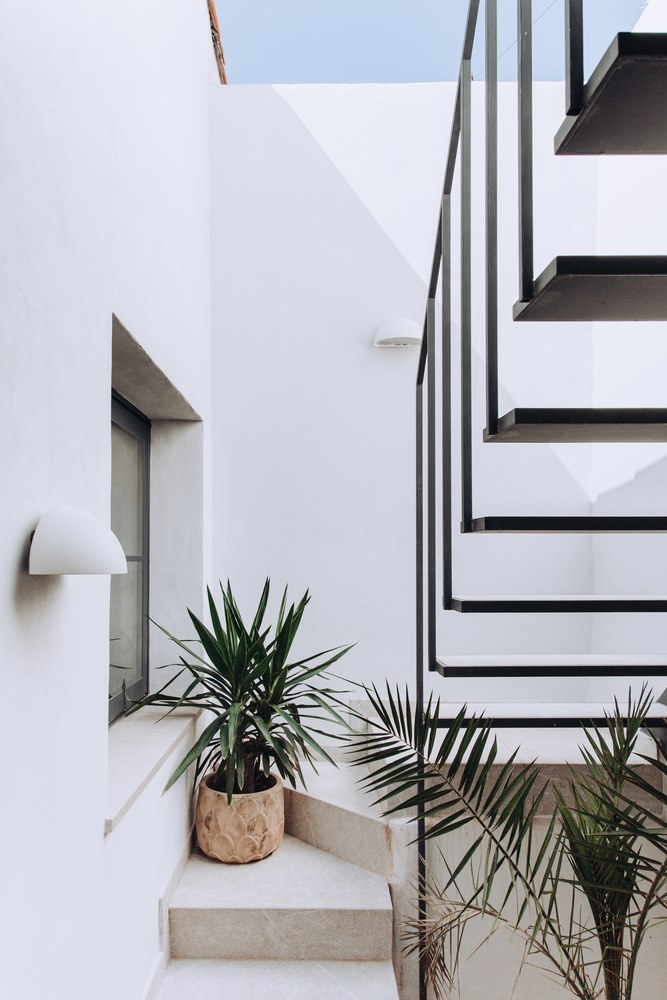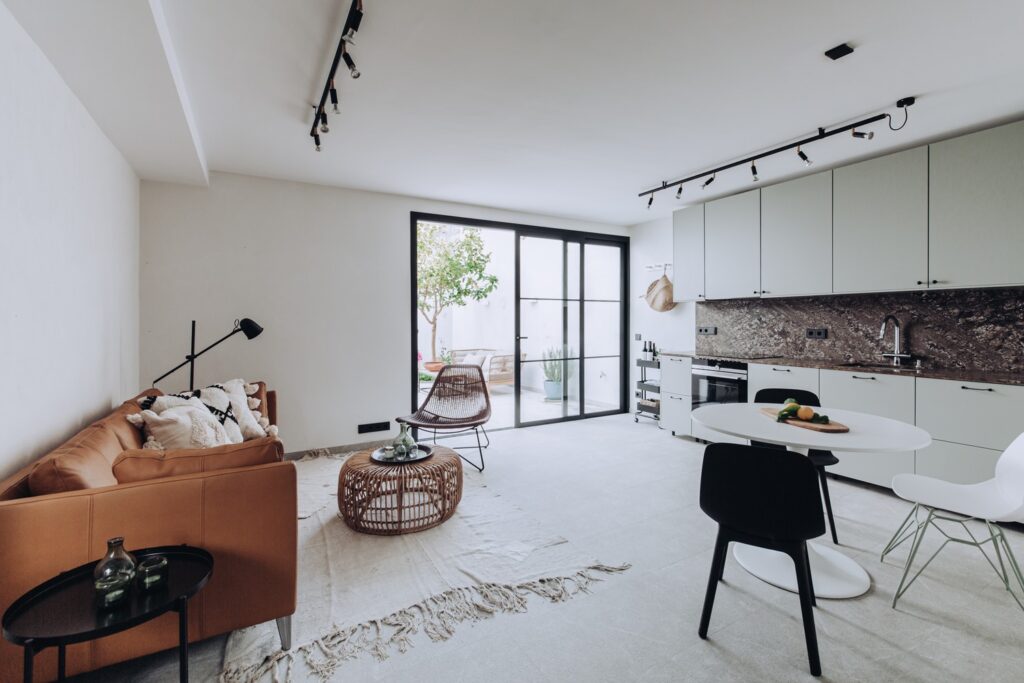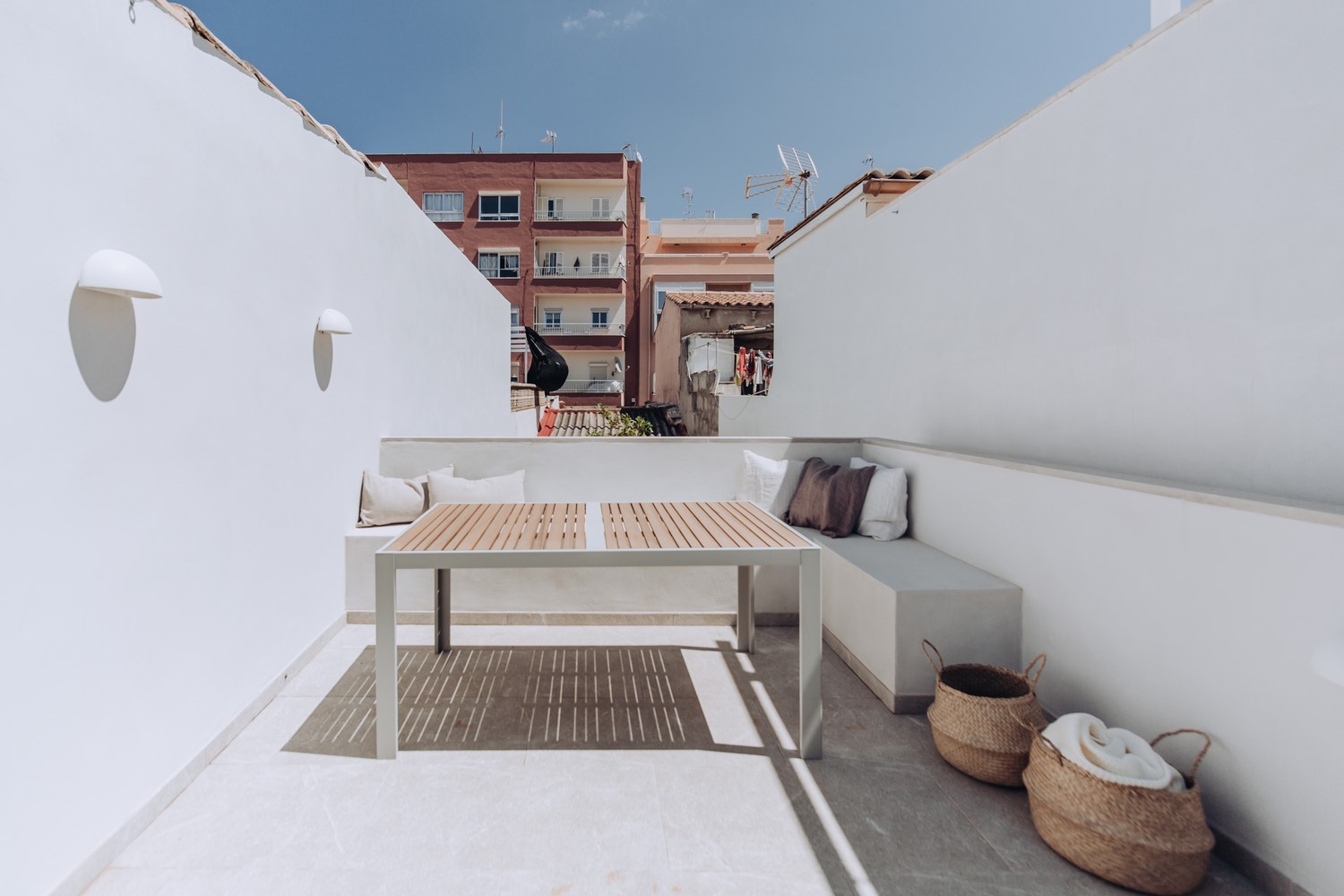 Meanwhile, the main bedroom is located next to the entrance while the children's bedroom is at the narrow part of the house. A glass door opens into the living area and a skylight provides more natural light into the home. The homeowners wanted a home with a classic look using natural materials and light colours. There are two bathrooms located through the vestibule next to the living room, with a custom-made metallic staircase that leads to the rooftop.
Interior Design: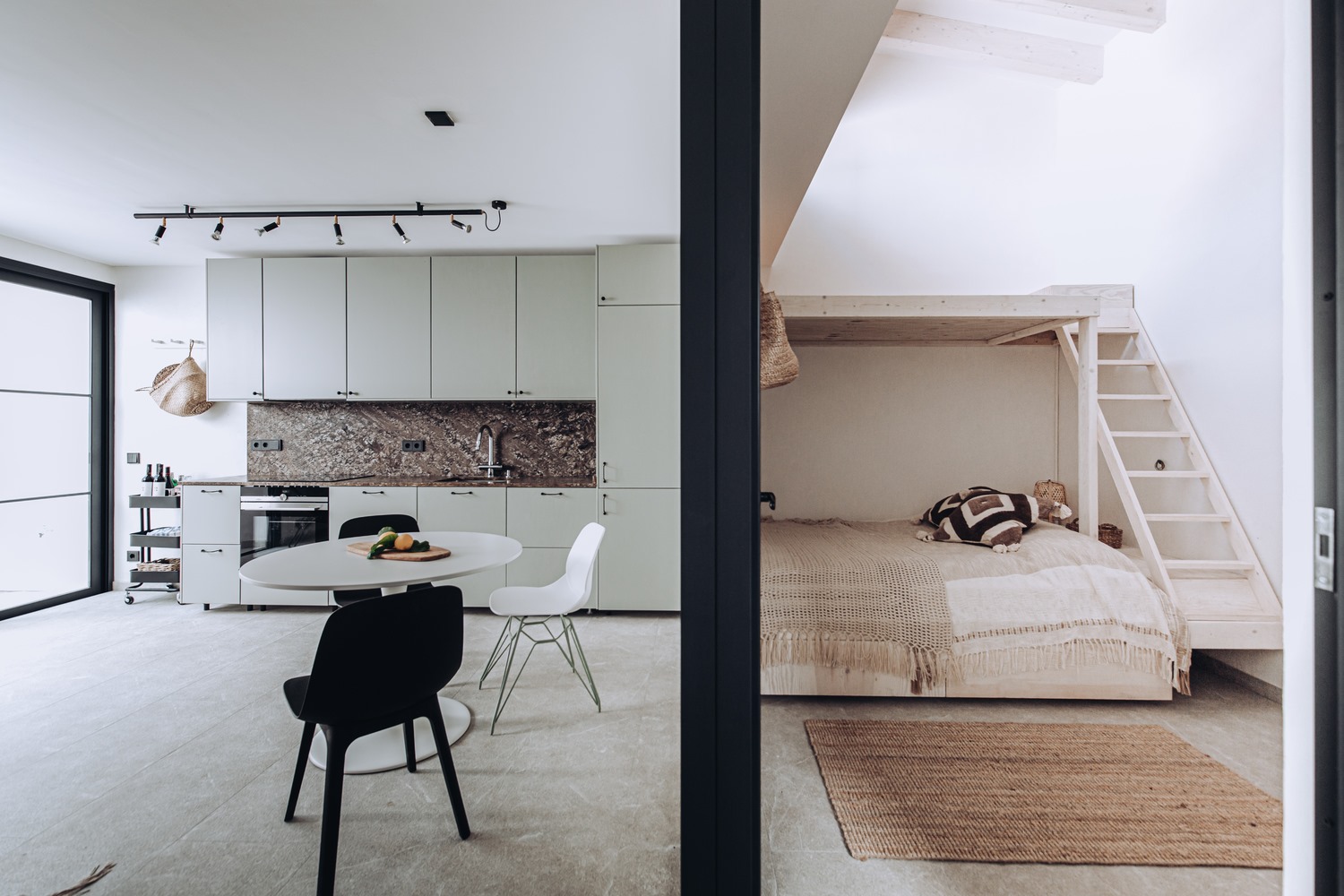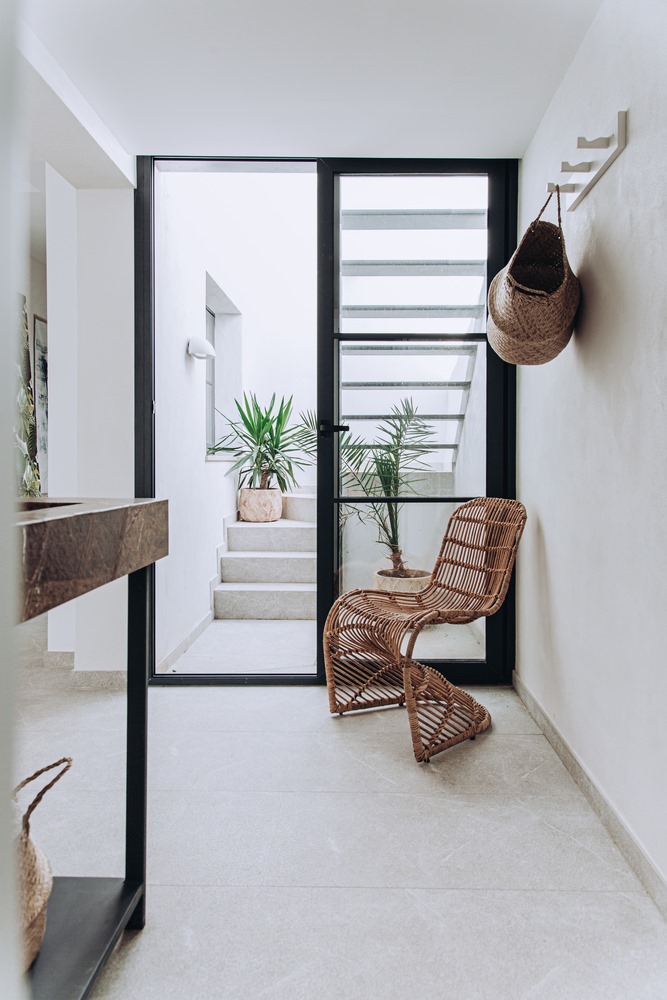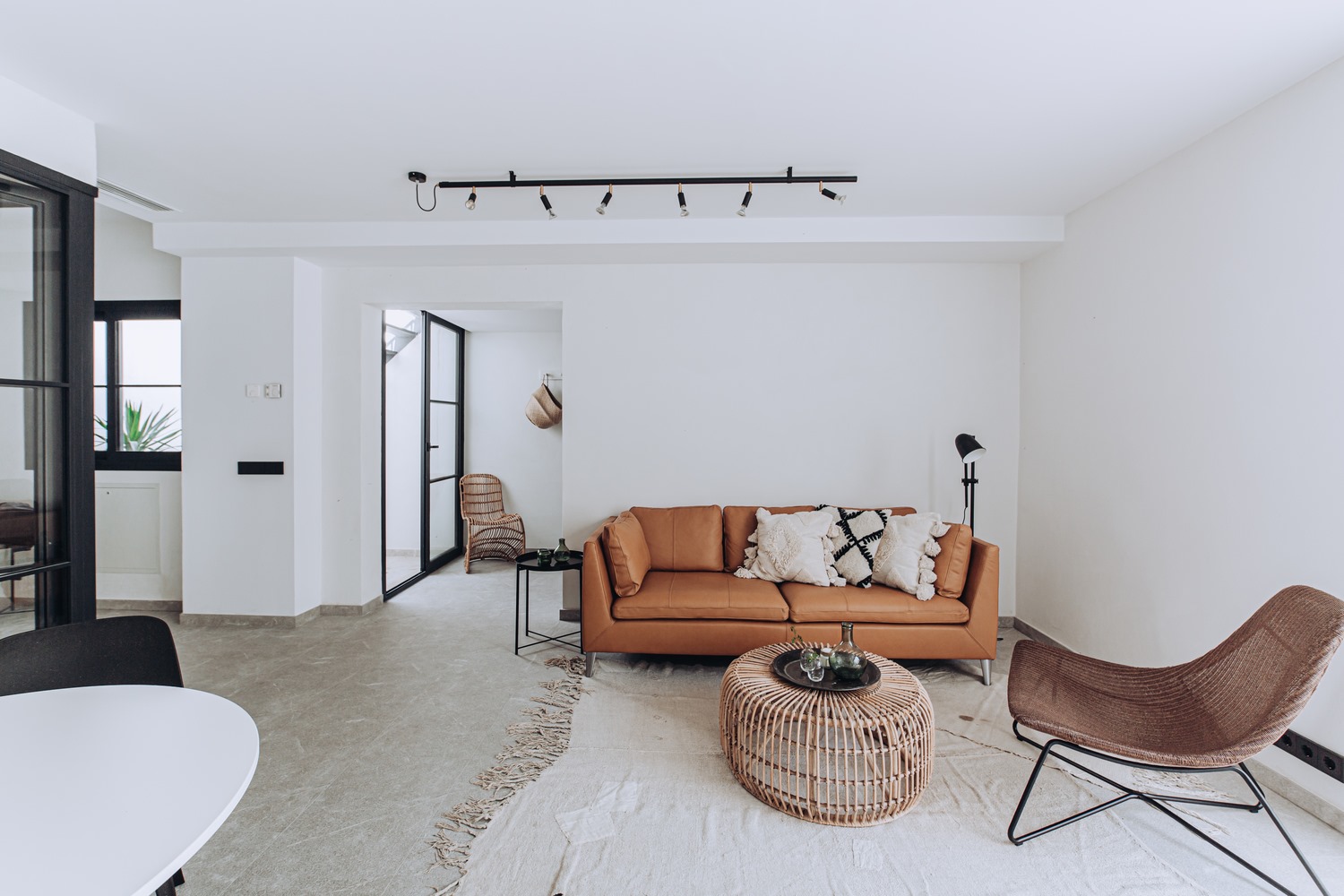 On the rooftop, you can find a laundry room and an open air kitchen. An L-shaped bench covered in limestone is built on one side of the terrace as well. Other materials that are used include ceramic, limestone flooring and exposed wooden beams. Nordic influence is clearly seen with the furniture pieces; and are mixed with other local straw and natural fabric decor elements.
All images are taken from PMA Studio unless otherwise stated.
Interested for more amazing house designs? Check out our collection of house design articles now.