Terrace houses are often charmless and all look almost the same so when Studio Bikin had the chance to transform an unassuming house in Kuala Lumpur, they jumped at the chance to do so. The project they took on is known as Desa House and is located in a hilly, terrace housing development that was built in the 1980s.
Exterior: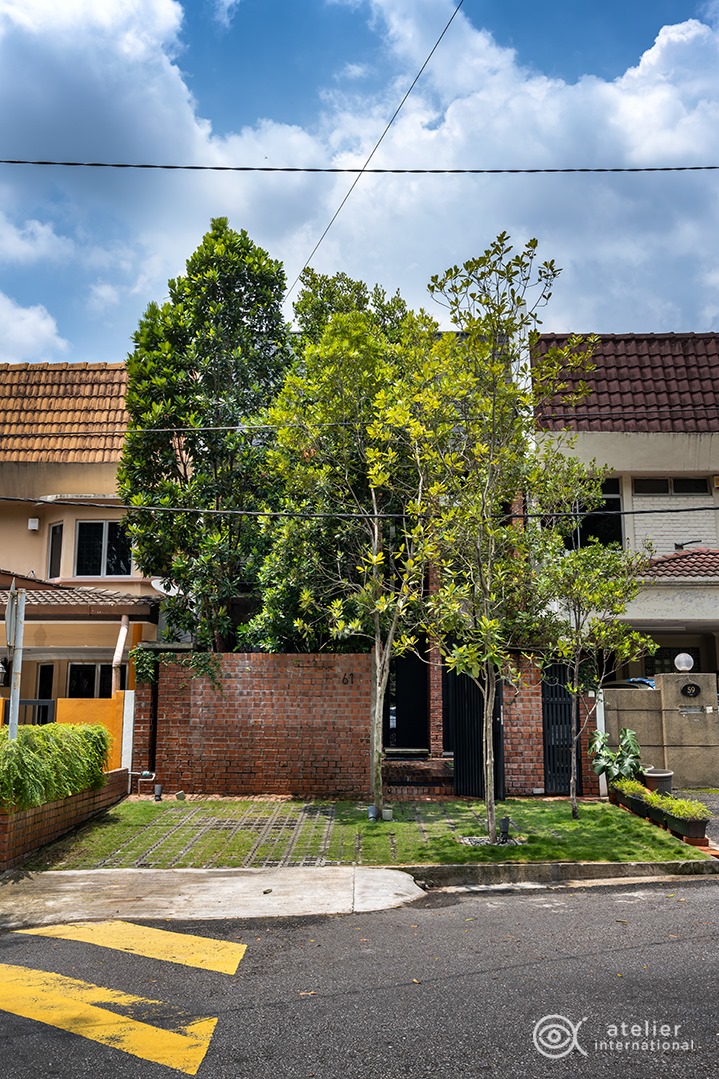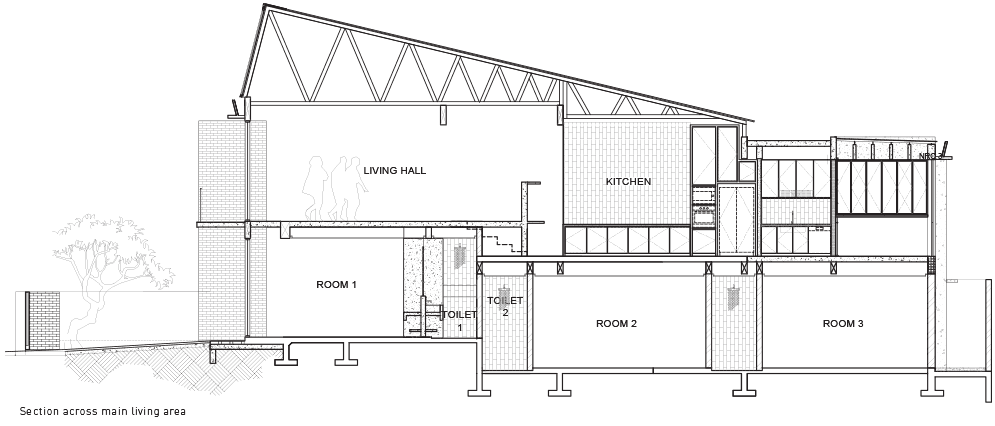 The house belongs to a famous pâtissier and interior designer couple but as the property was badly constructed, Studio Bikin was hired to do the job. They had their work cut out for them, as the residence was in a bad shape and cheaply finished so they needed to do a major overhaul. They started by totally gutting out the house's interior and left only some essential columns and beams as support.
Interior: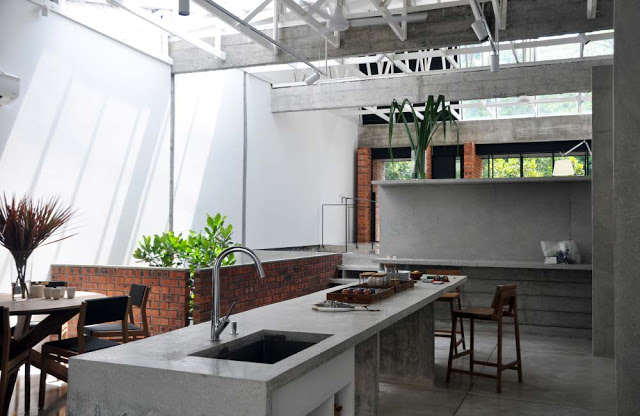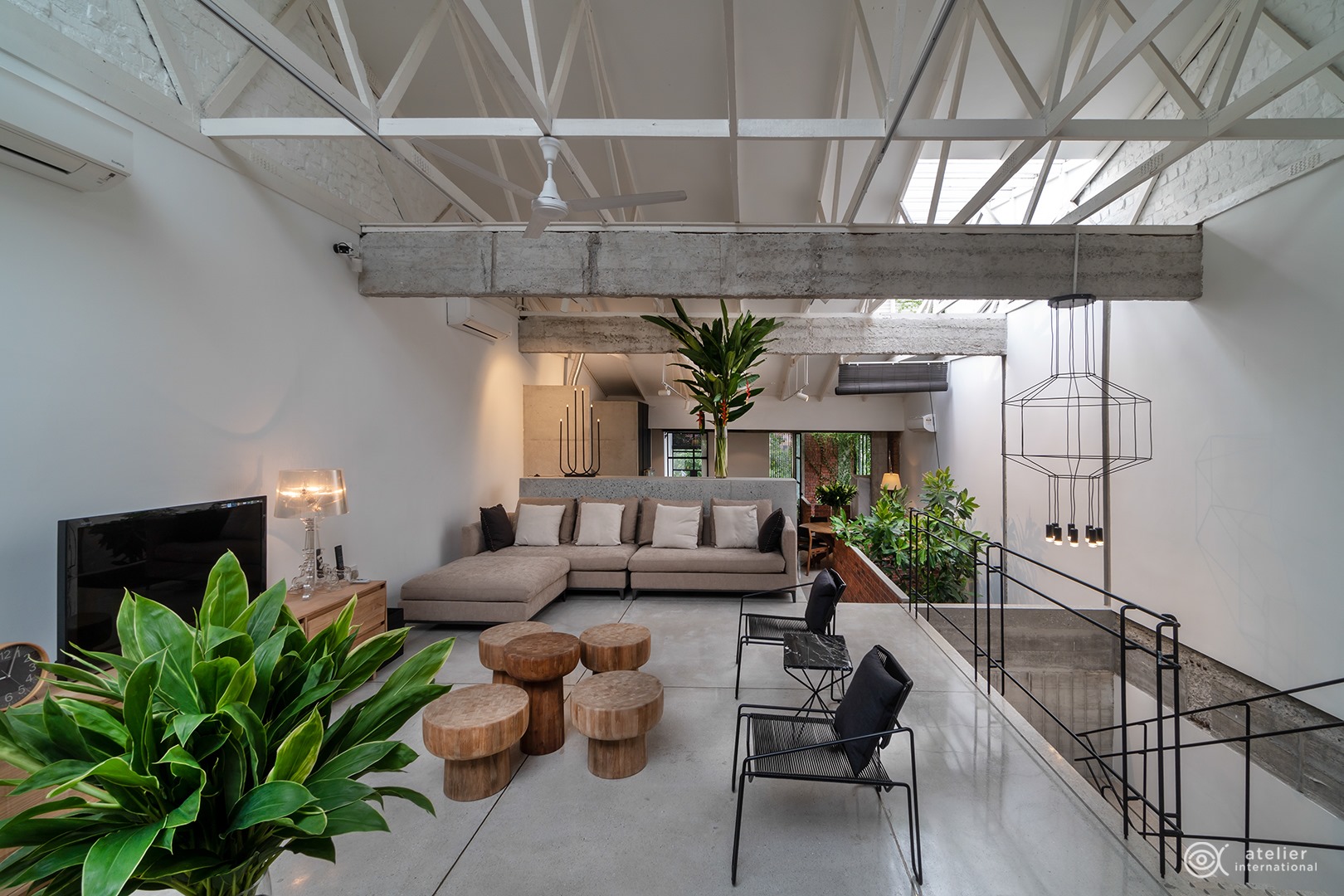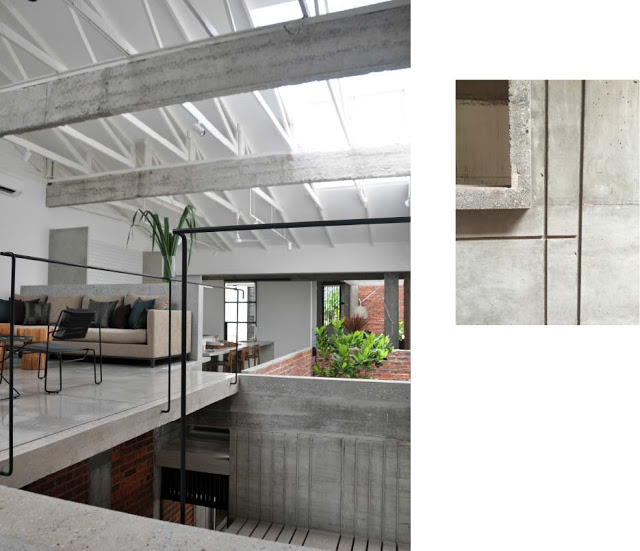 Desa House is different in terms of the public areas of the house. Usually, places like the kitchen, living and dining area are located on the ground floor but for this property; these areas are on the first floor instead. To ensure that the ventilation of the house is improved and there is enough natural light coming in; the roof rafter were intentionally left exposed while parts of the roof are actually made of transparent material.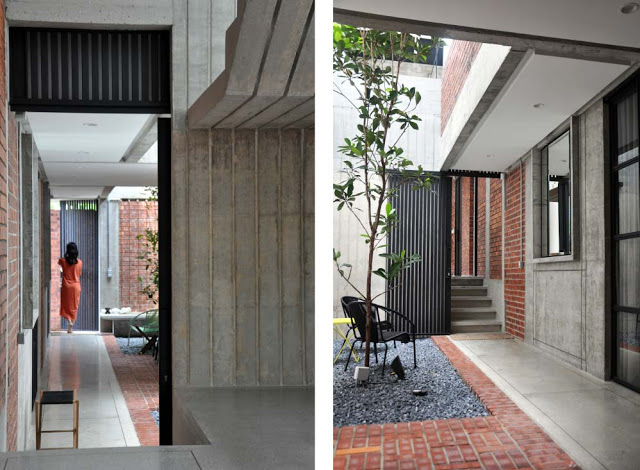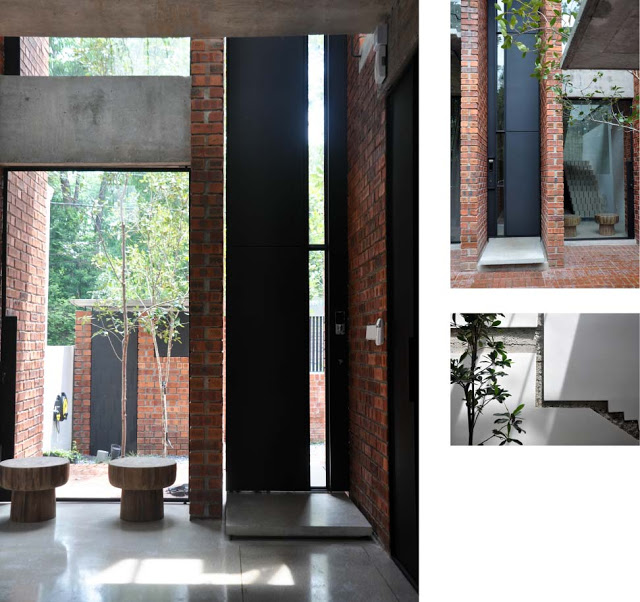 In addition, the partially glazed roof facade allows the owners an awesome view of the park just opposite the house; where they can enjoy seeing the mature tree canopies there. Meanwhile, the house's split level at the ground and lower ground levels keep the bedrooms more private and cosy; with the opportunity for each bedroom to have its own ensuite facilities as well.
There are also two courtyards at the lower ground areas that are parallel to the bedroom; and this looks really cool because the owners can relax and rejuvenate themselves after a long, hectic day outside. The designers decided to go with a more bare and natural finish to decorate the house; using a minimalistic approach in its decor such as exposed brick walls, concrete beams and rugged finishes.
All images are taken from Studio Bikin and Atelier International unless otherwise stated.