Terrace houses in Malaysia tend to be cut from the same cloth and look largely the same. However, the owner of NJ House decided that his home needed a makeover and turned it into a modern, industrial chic abode.
Located in Putra Heights, the owner has been living in the intermediate-linked home since 2010 and he felt that it was time to upgrade it. With the help of N O T Architecture, the double-storey home was partly demolished and rebuilt into a bright, airy home with an extra floor.
Project: NJ House
Architect: N O T Architecture
Location: Malaysia
Exterior Area: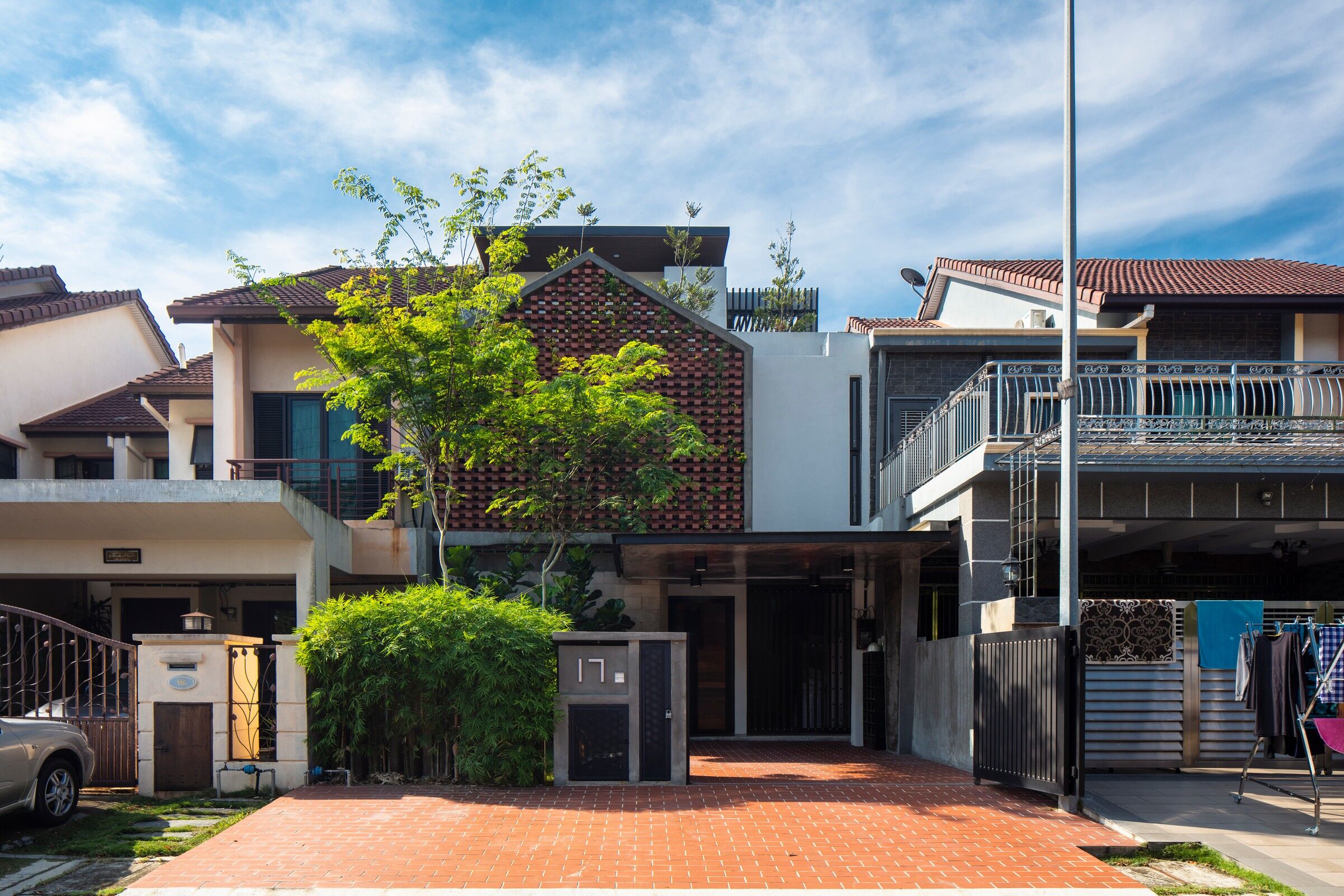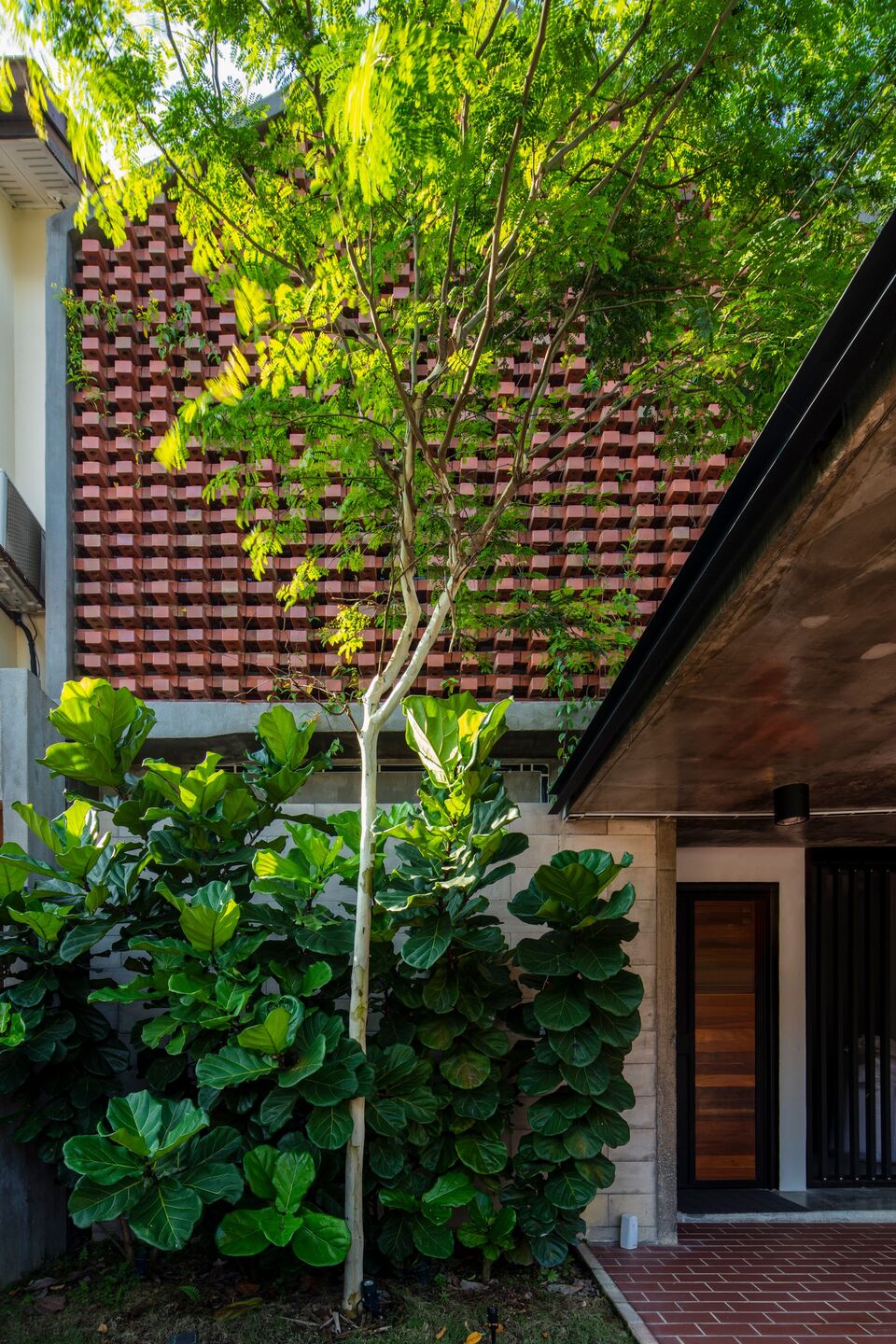 The first thing you notice about the house is its striking facade with an exposed brick feature wall. To create this wall, the bricks are stacked perpendicularly. This creates an eye-catching pattern with gaps in between the bricks and allows the wall to act as a privacy screen for the upper floors.
There's a small garden with well-tended greenery, to add a lively vibe to the house and a roofed porch to protect the cars.
Interior Area: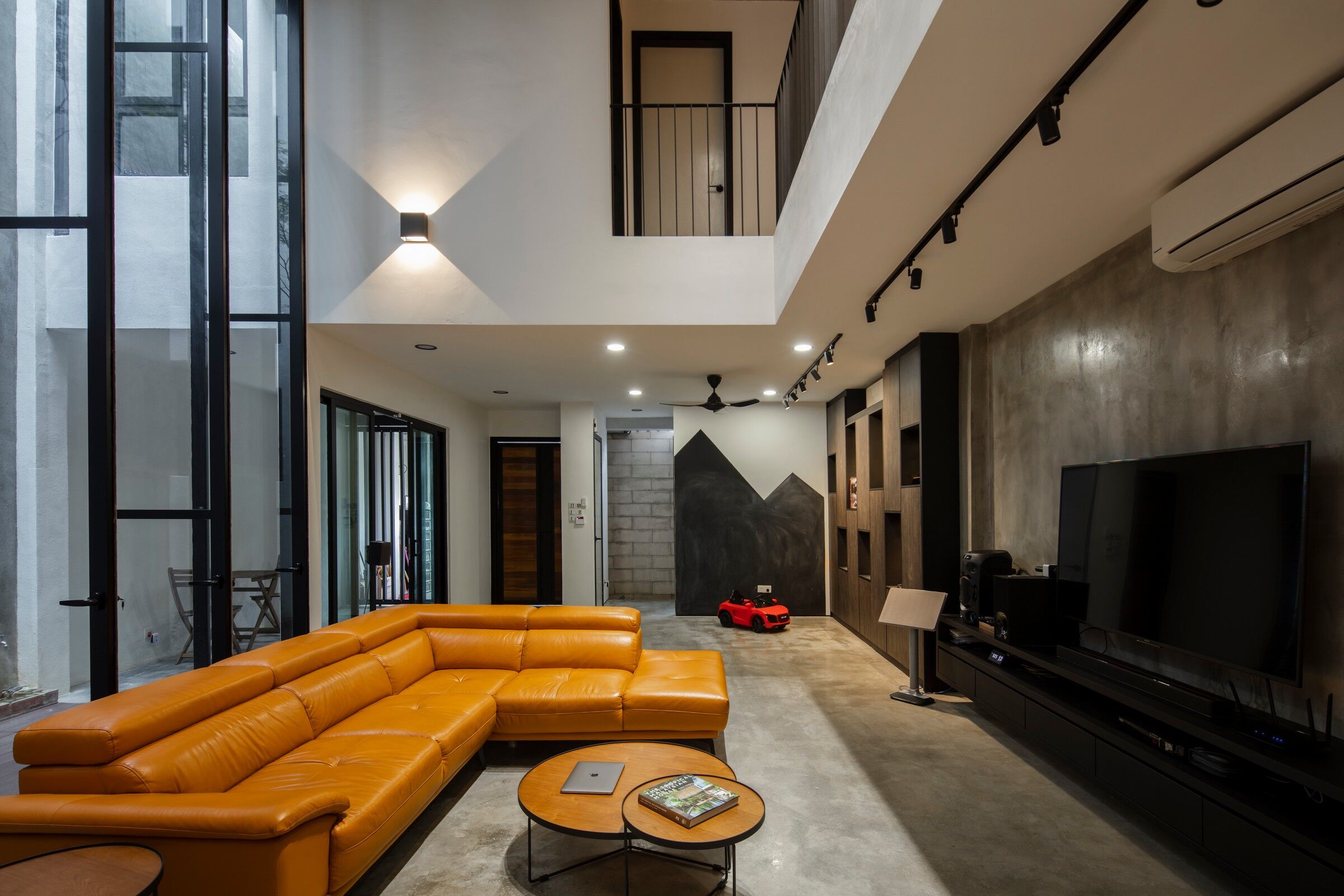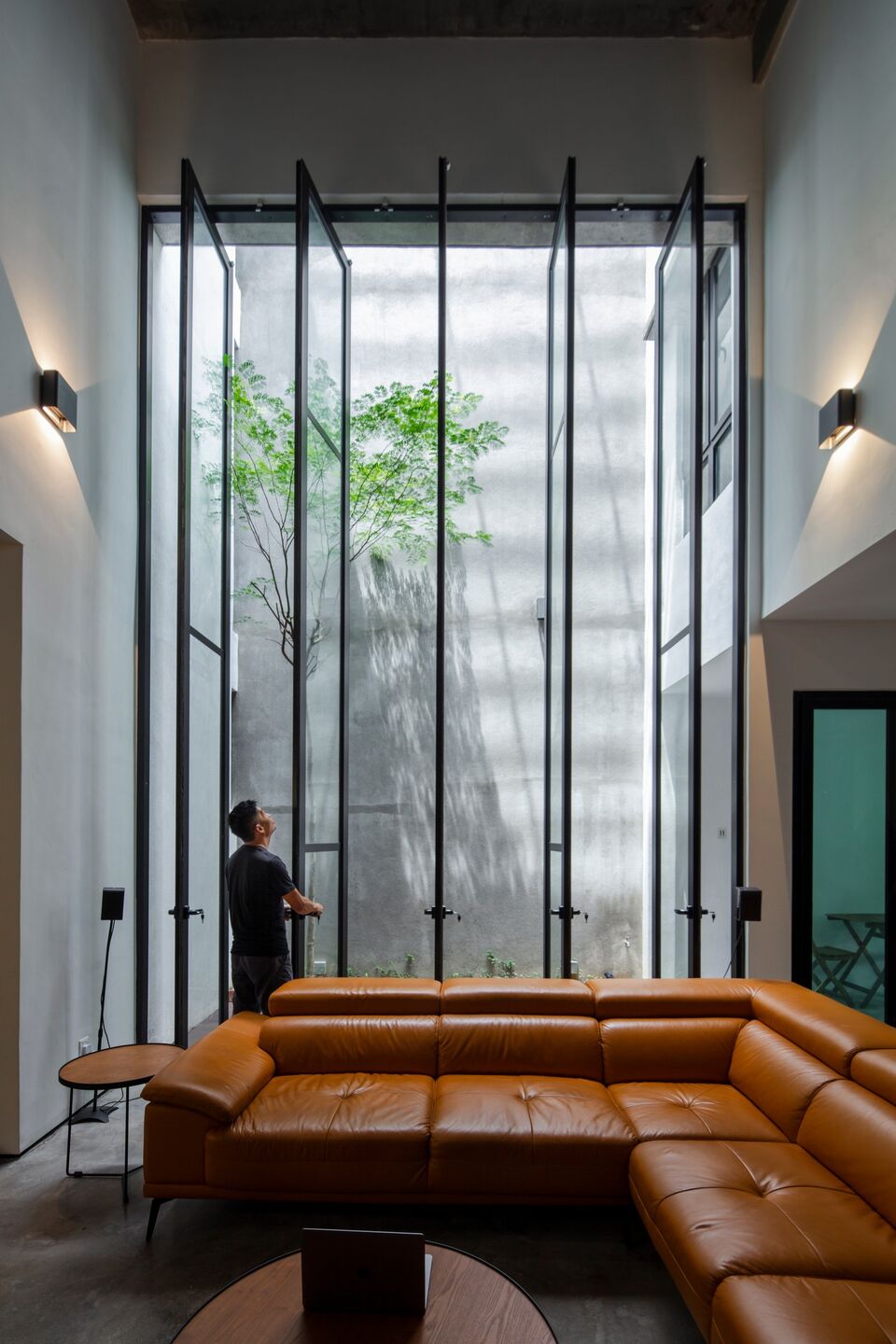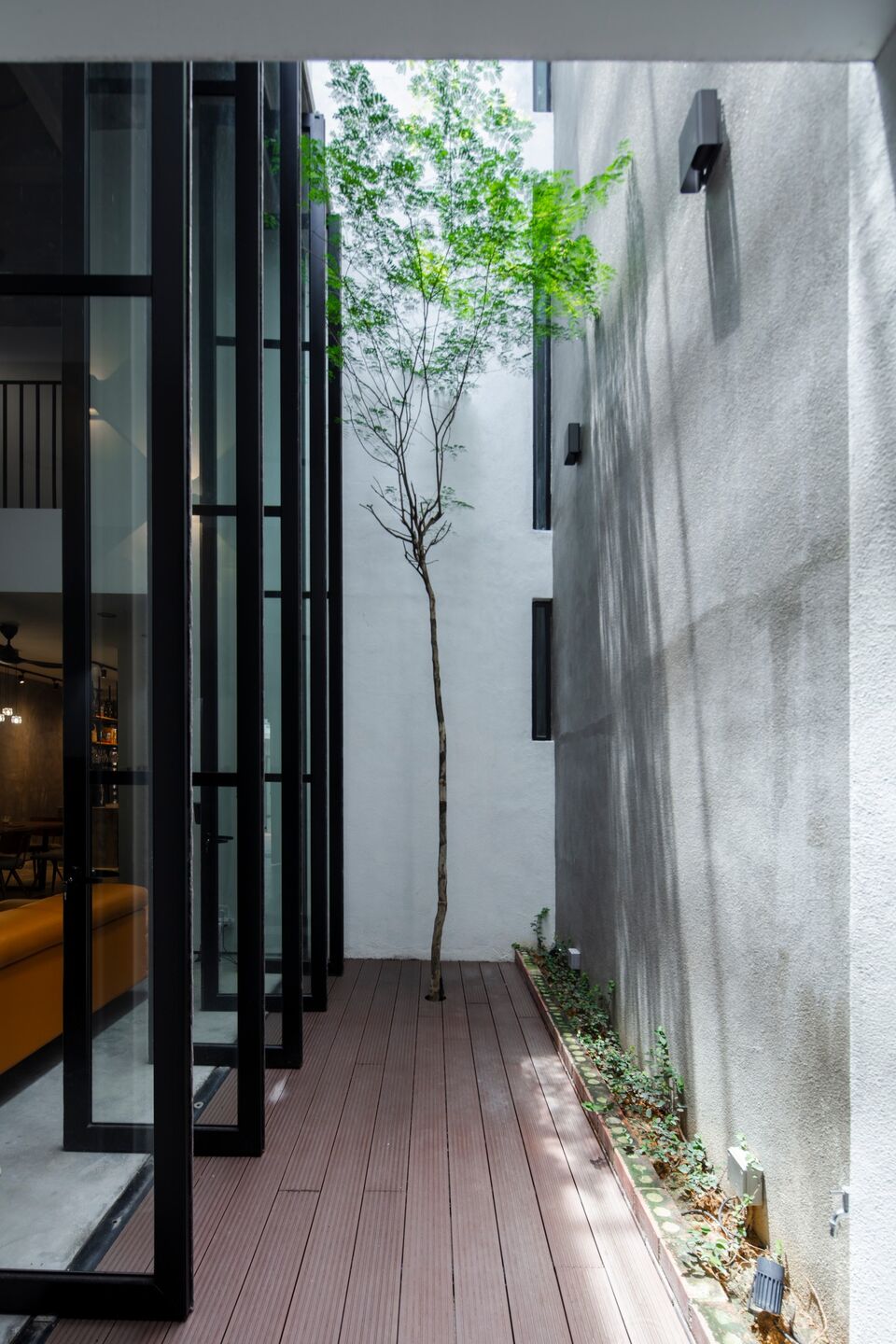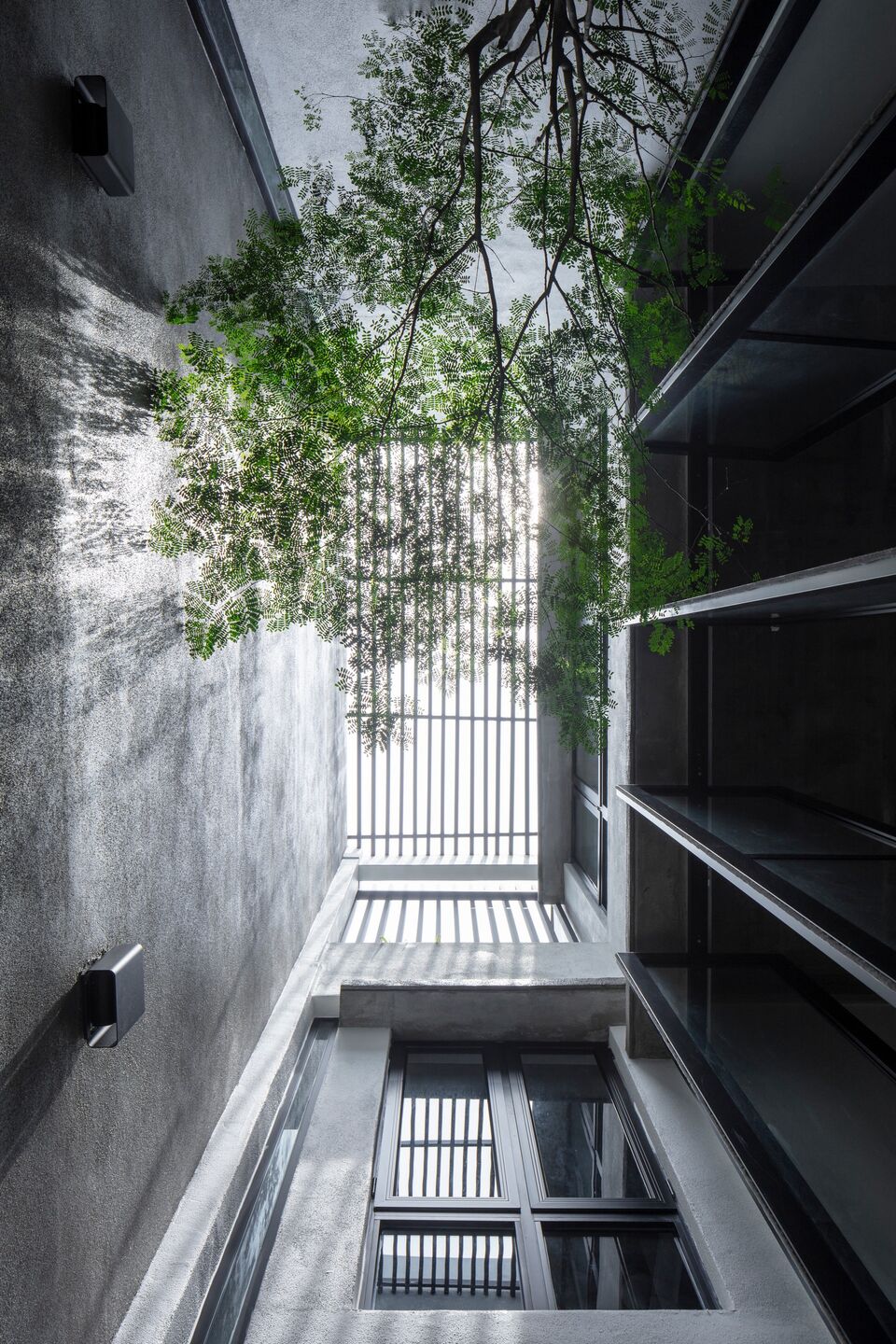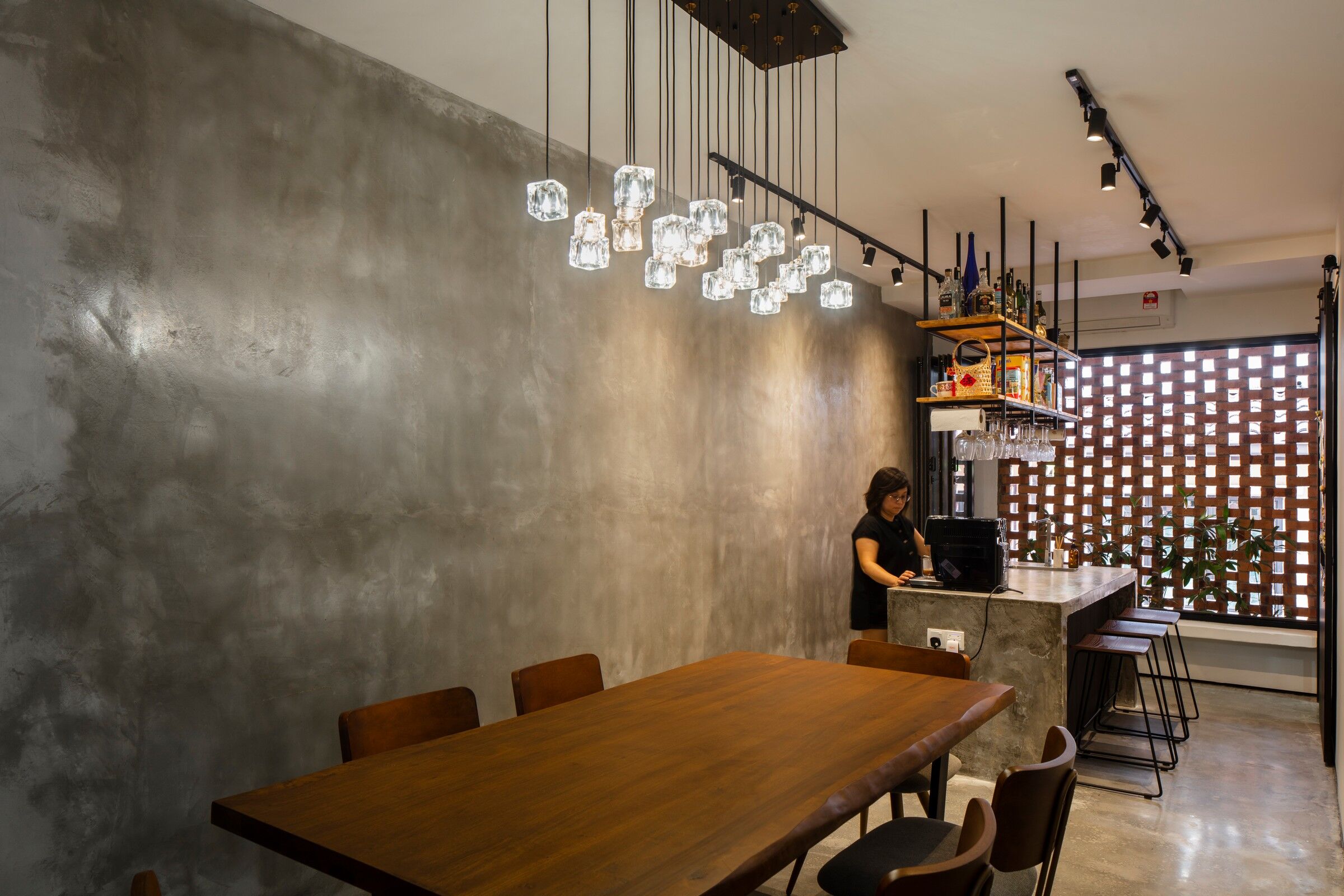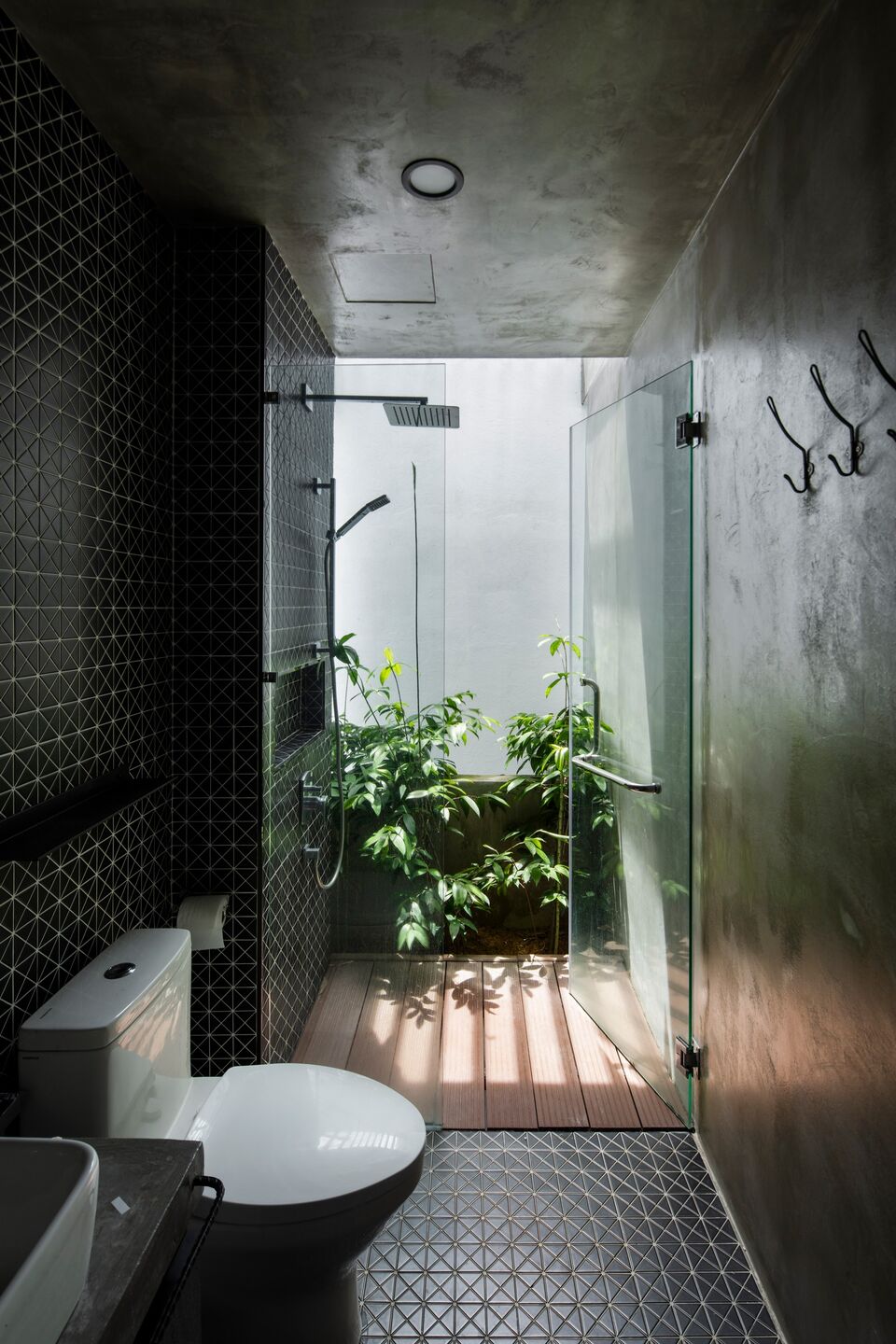 Venturing inside the home, you'll find the double volume living area with a view of the internal courtyard that promotes air circulation and natural light. Since the ground floor is open plan, the dry kitchen and dining area connects to the living space. At the back of the kitchen, the bricks create visual impact and lead to the wet kitchen.
There's another courtyard filled with a tall tree and a relaxation area in the wet kitchen, that's great for enjoying a cup of coffee during your tea breaks.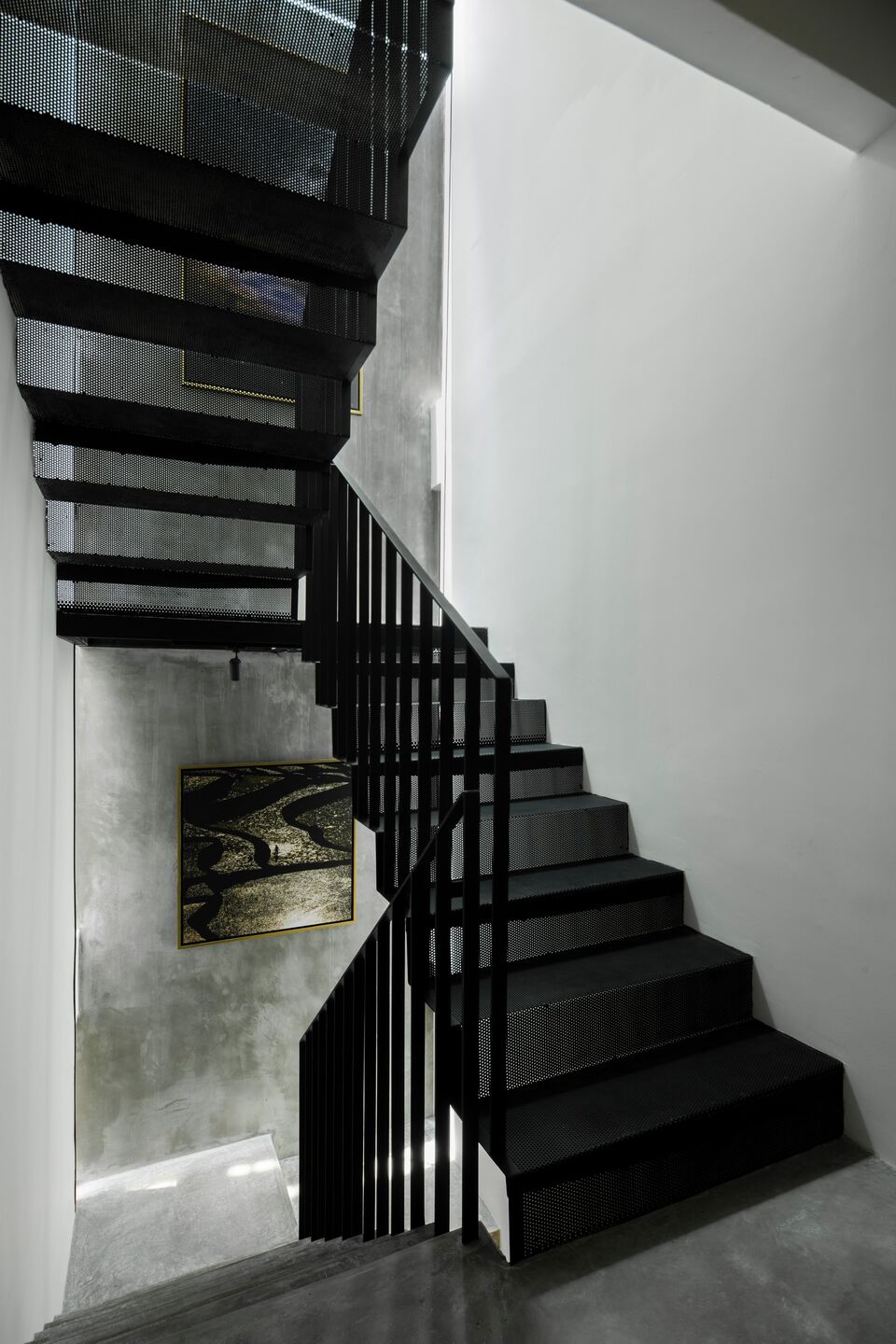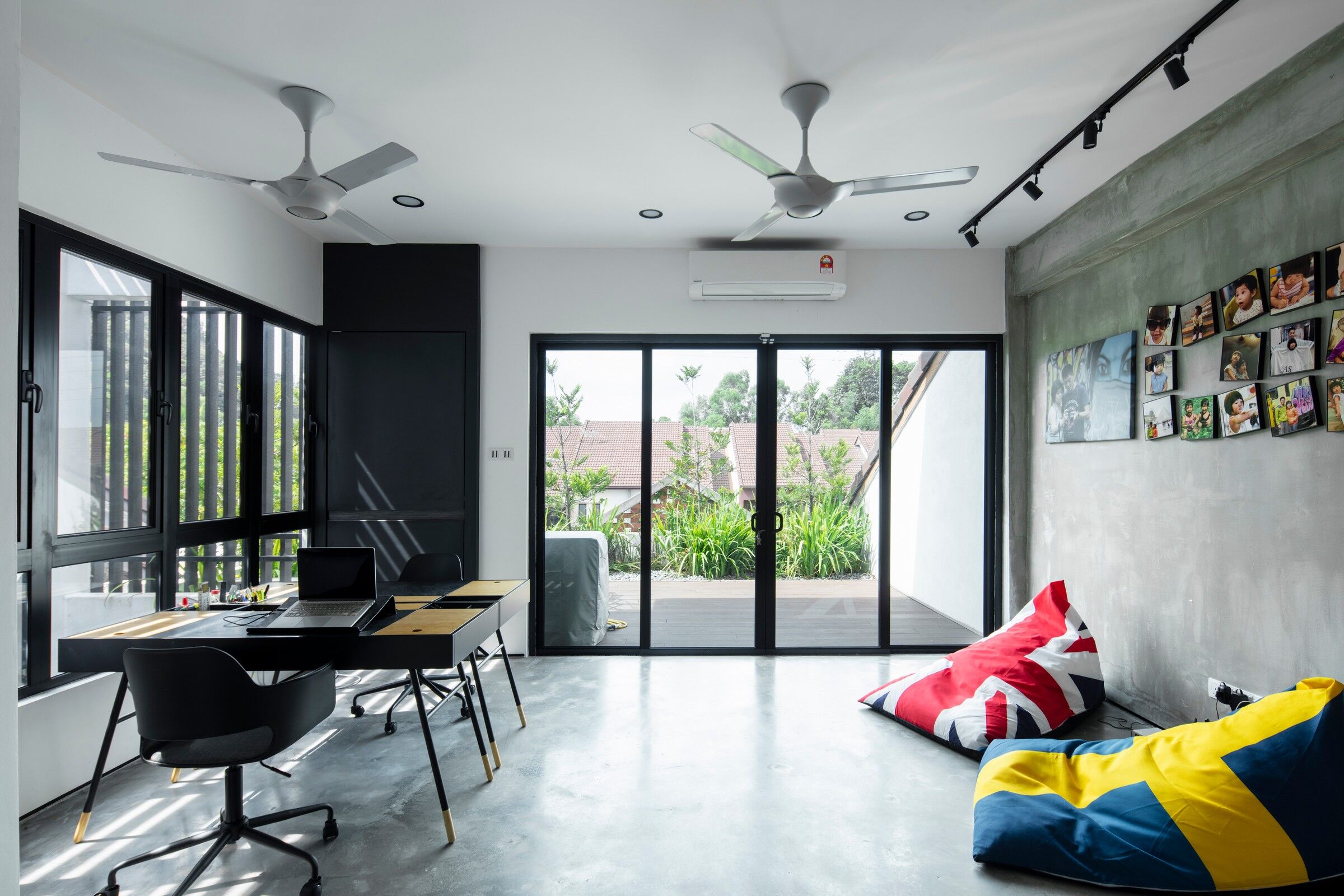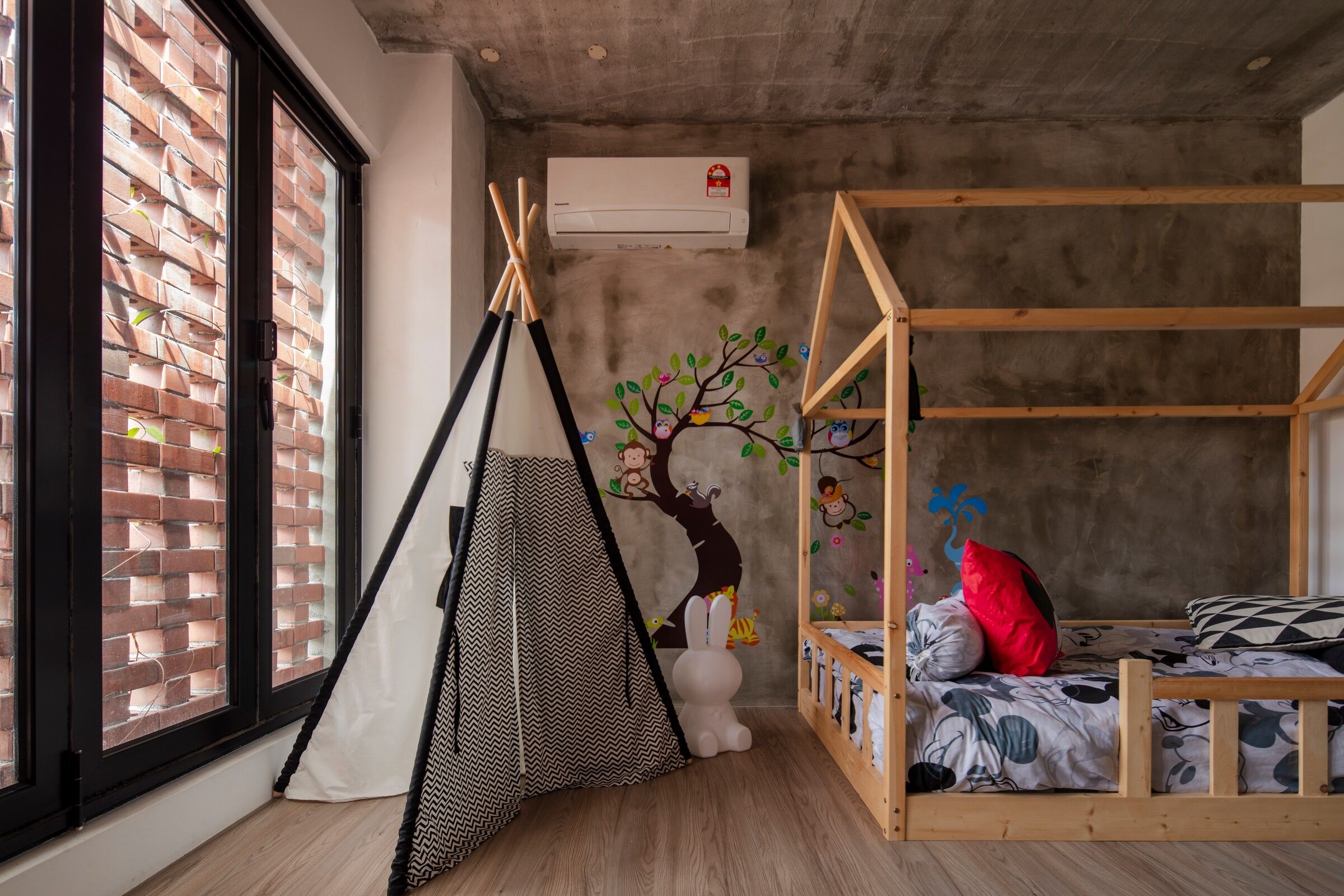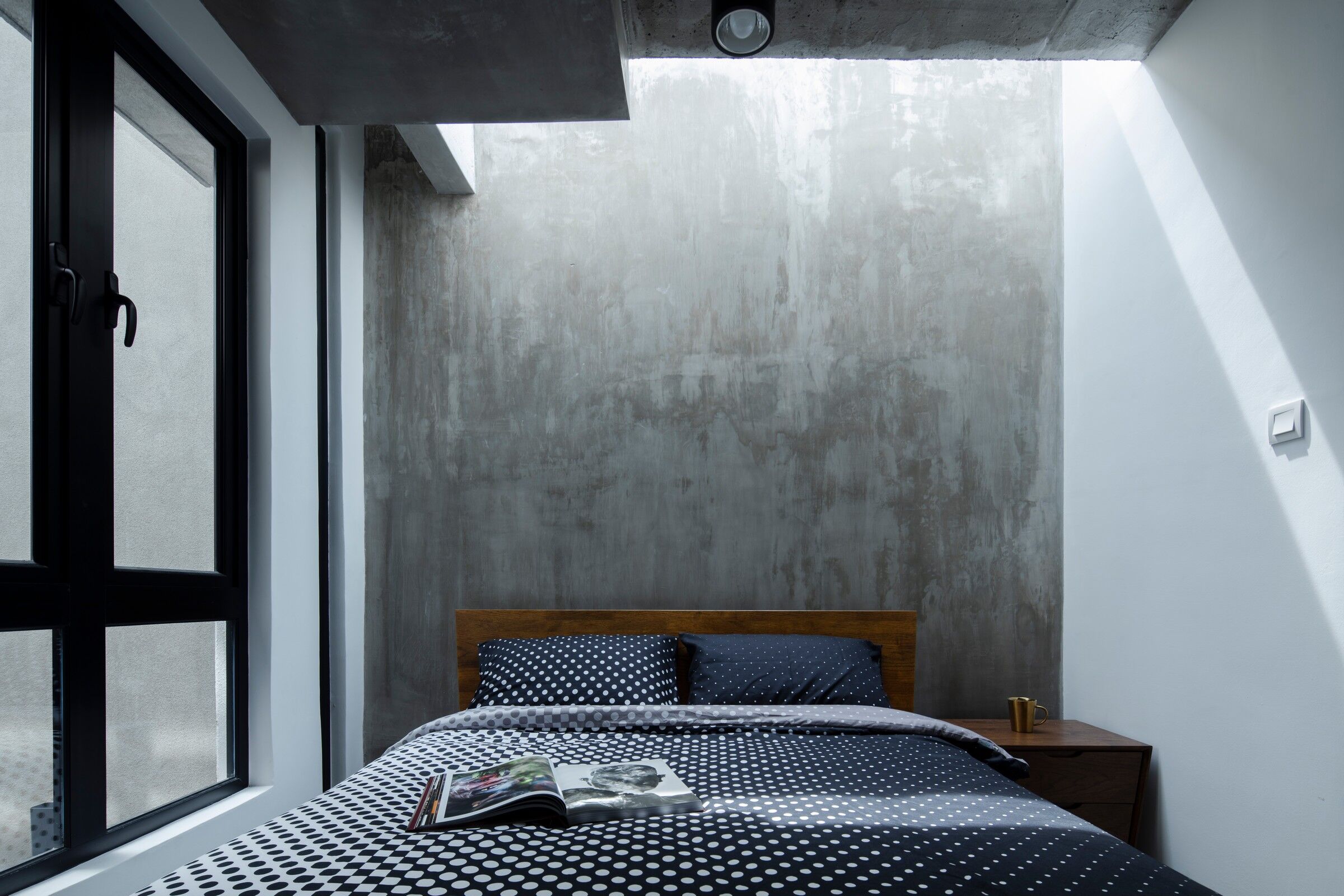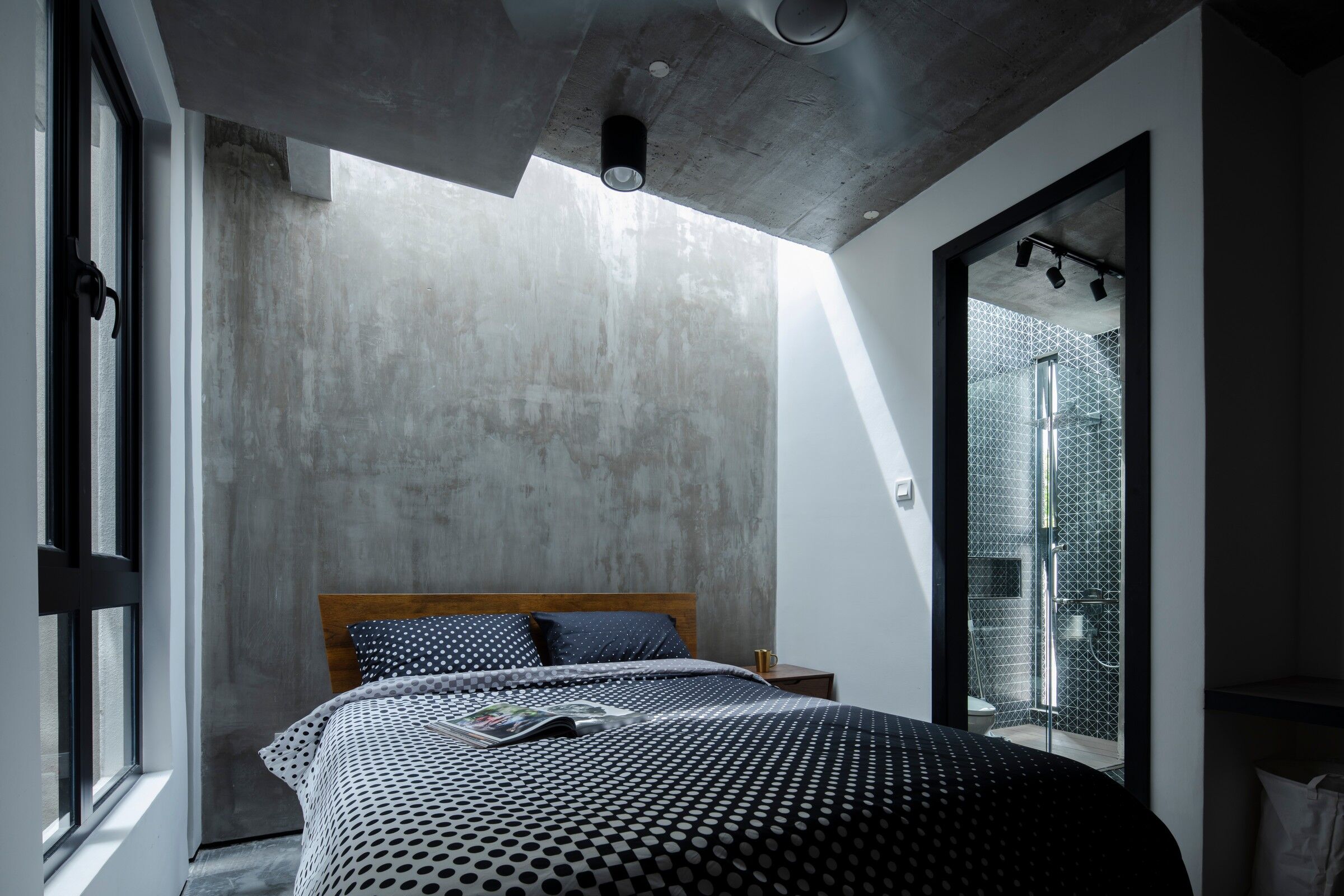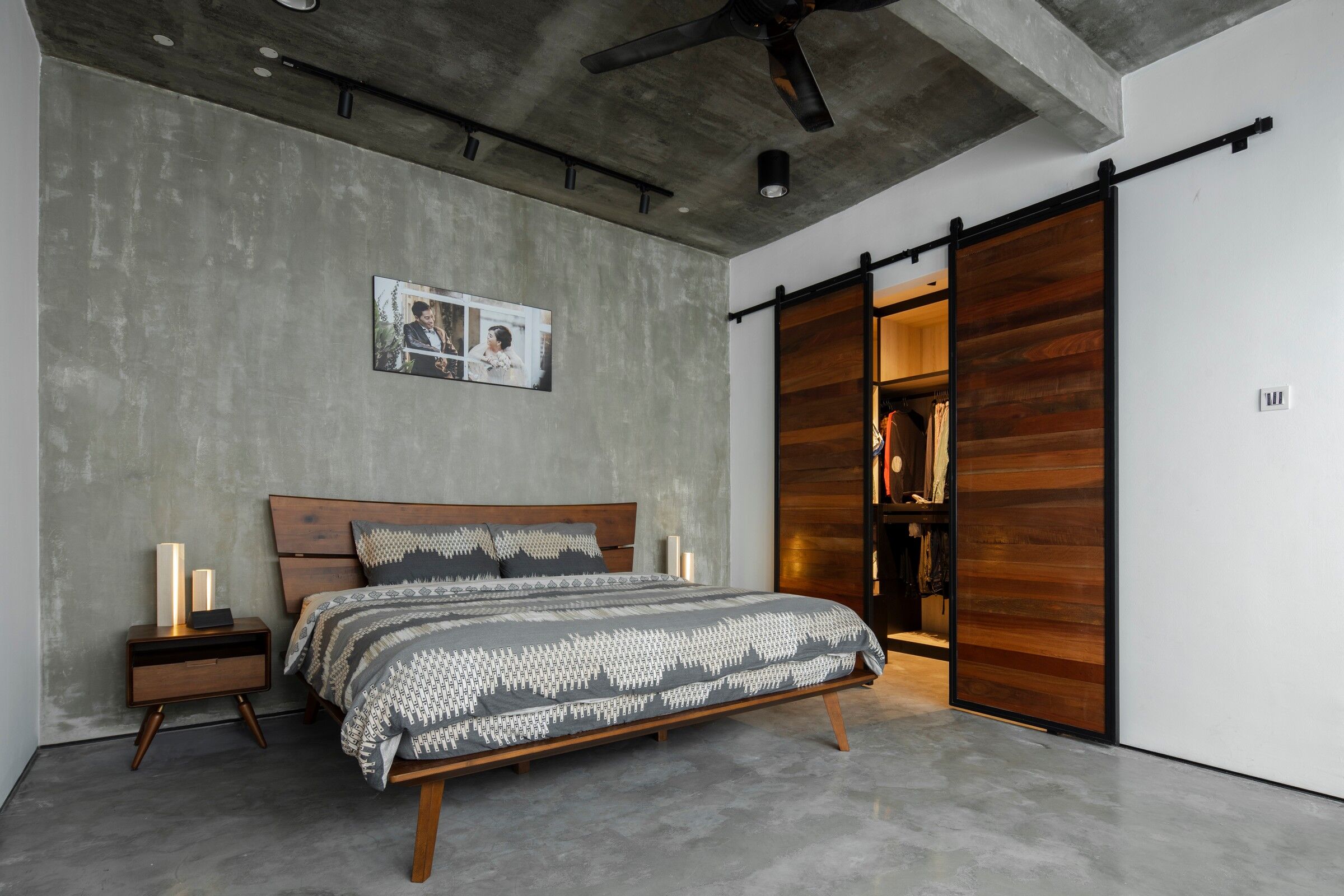 The upper floors are connected by a sleek staircase made of metal that adds to the industrial vibe. The family's bedrooms are located on the first floor while the second floor houses the guest rooms, study area and a cosy balcony garden.
From elegant black wall tiles and glossy floors to shiny concrete surfaces found on walls, countertops and floors, industrial chic has never looked so good. Priority is also given to enable more light and air into the home with windows in suitable spaces, semi-opened showers and skylights in the bedrooms.
All images are taken from N O T Architecture unless otherwise stated.
Interested in more amazing house designs? Check out our collection of house design articles now.