Nha Trang is a beautiful seaside city located on Vietnam's southeast coast and it is in this city that lies Timber House by MM++ architects. This residence is actually part of a trio of vacation villas which consist of a stone house, a timber house and a glass house. The Timber House is situated in a very unique spot. The site is carved from a hillside and is 420 sqm with a breathtaking ocean view in front and the rolling mountains in the back. The owners wanted to make sure that the views remain unobstructed even with future construction and also to maximise the space to accommodate more paying guests.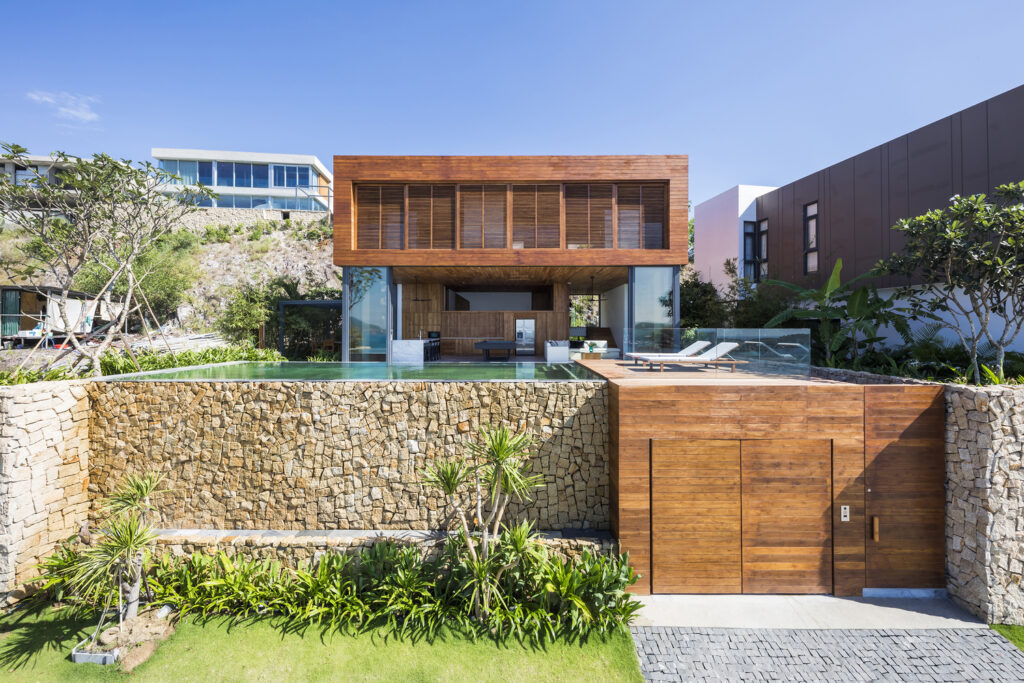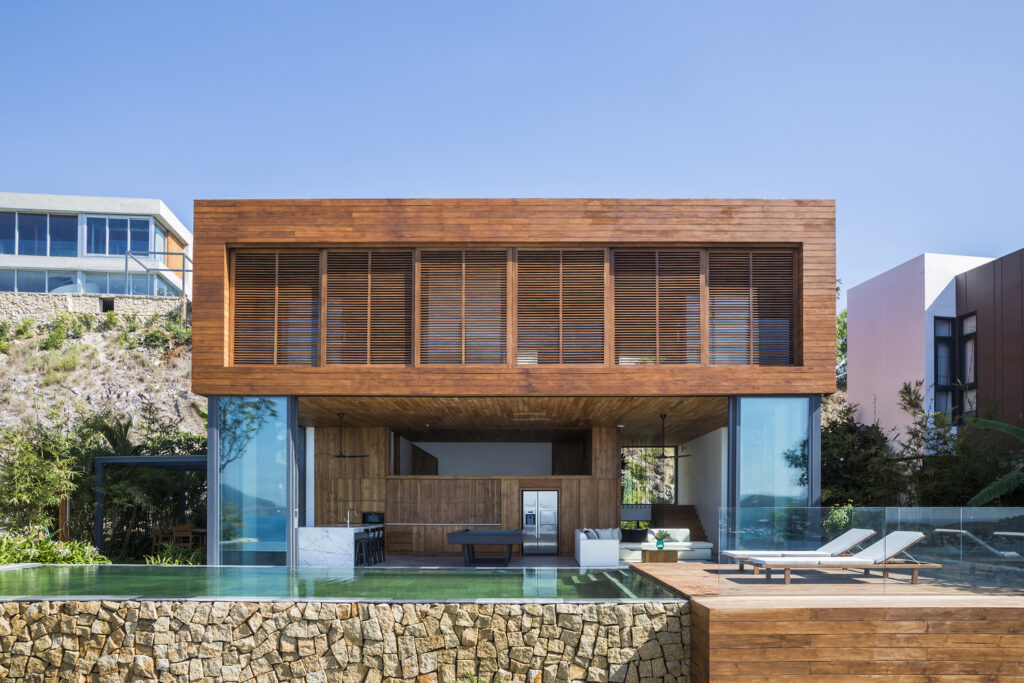 Exterior Layout:
(Timber House by MM++ architects)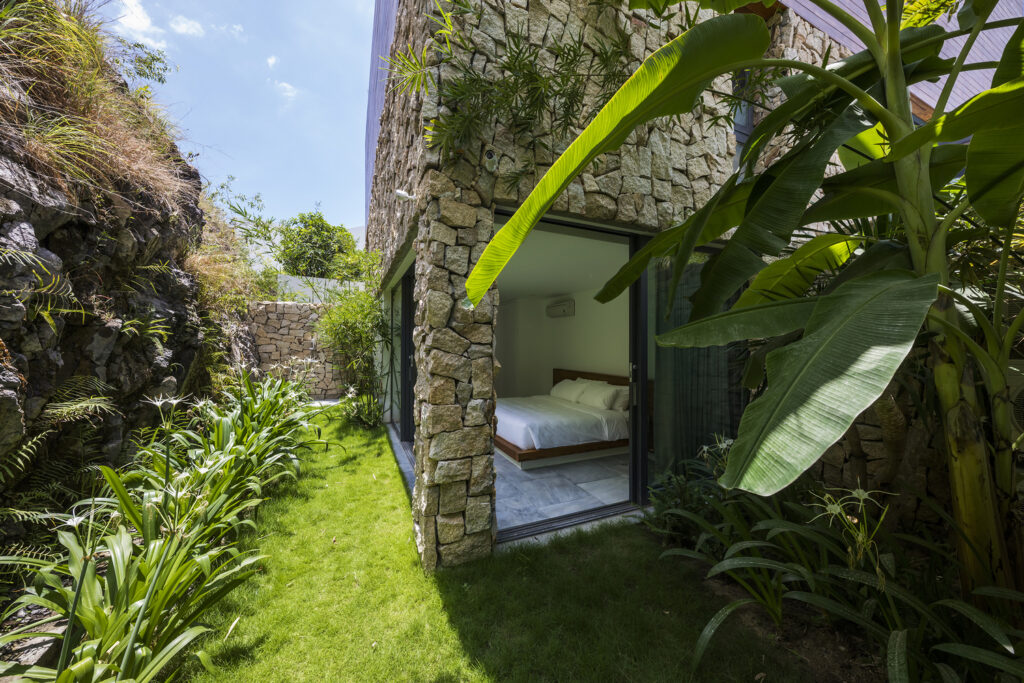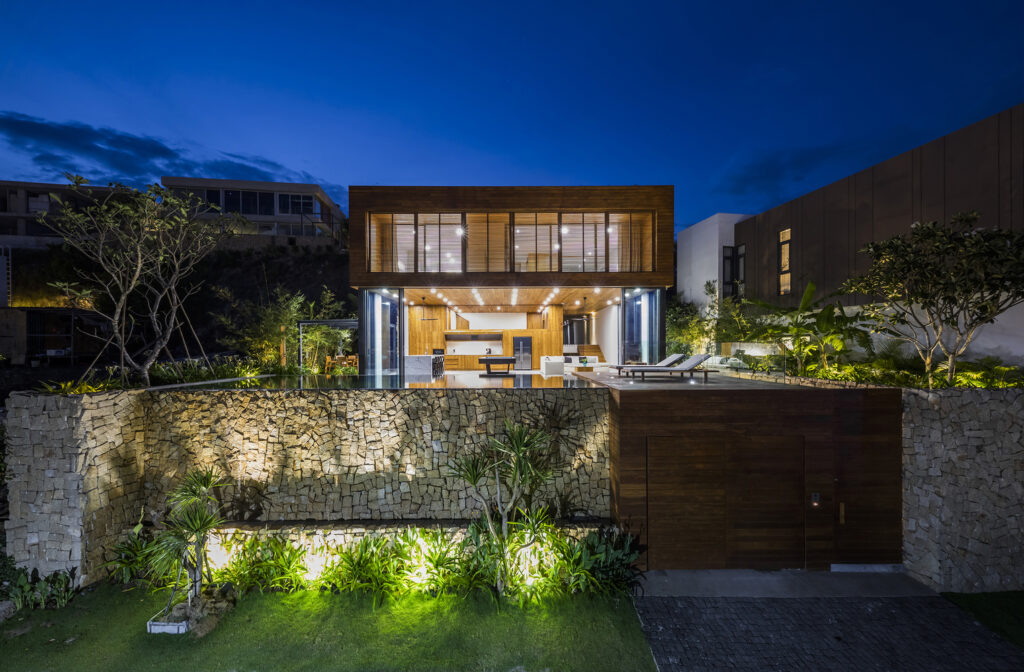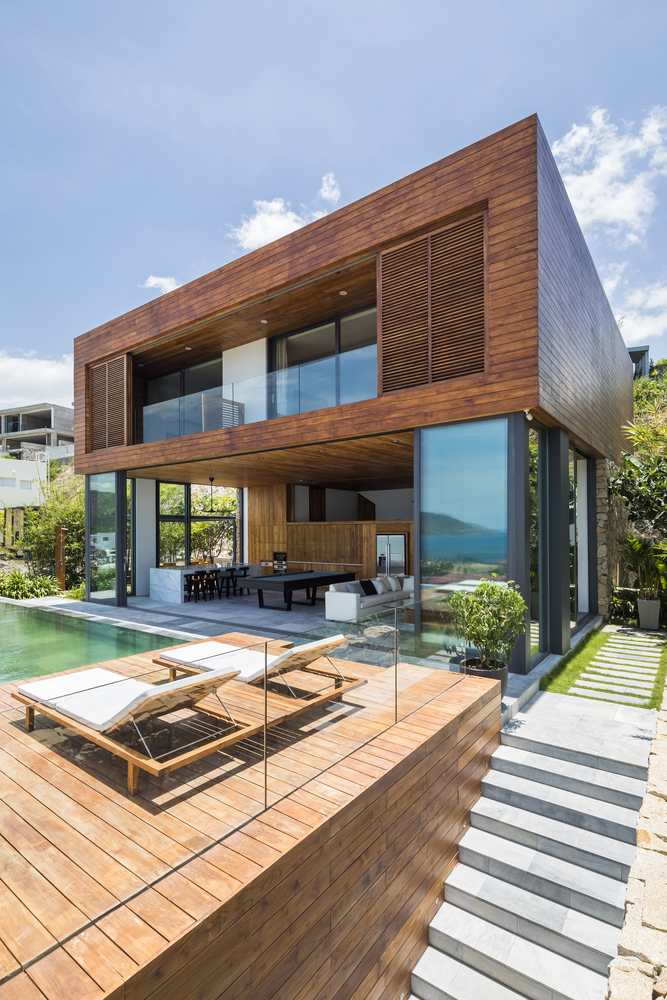 The house is accessible from the front street with an exterior staircase leading to the higher deck level. In order to fulfil the brief given by the owners, the house was built on a large podium that elevates it over the rest of the residences so that the sea view remains unobstructed. The pool is an additional extruded volume, higher than the deck level with three overflow sides. This makes it look more connected to the seascape and reduces the visual impact of other buildings nearby.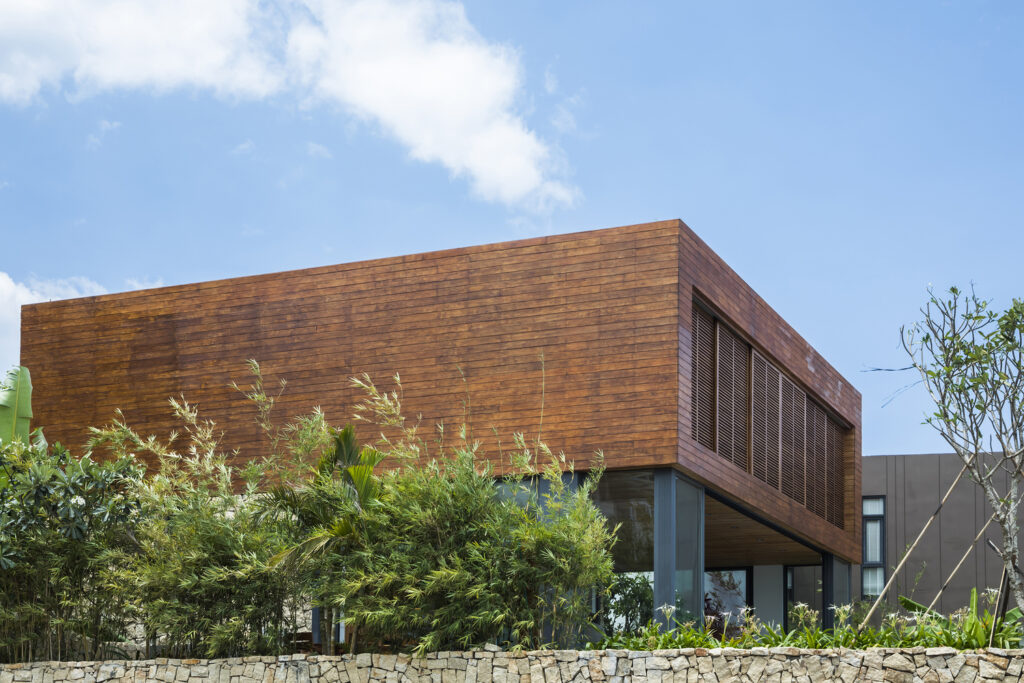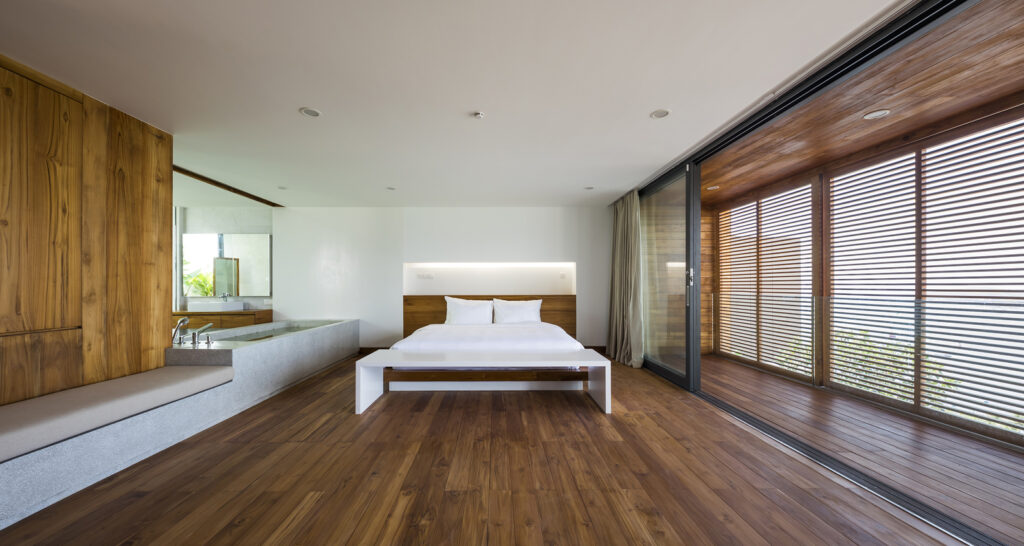 The house consists of two main elements; namely the high ceiling volume and glazed front, stone-clad and widely open deck as well as the suspended timber box; with large louvres that can be opened and closed, which is presumably where the house gets its namesake from. The house uses locally sourced stone blocks for construction, making a visual connection to the rocky environment; while the teak timber cladding makes the timber box looks almost like it's suspended in the air.
Interior Layout: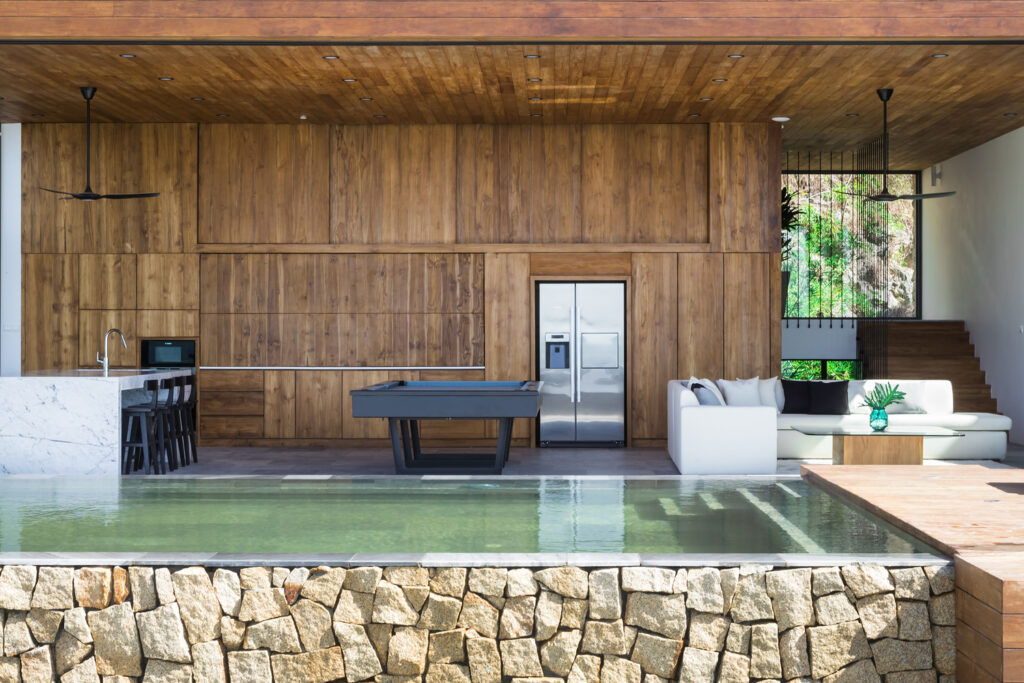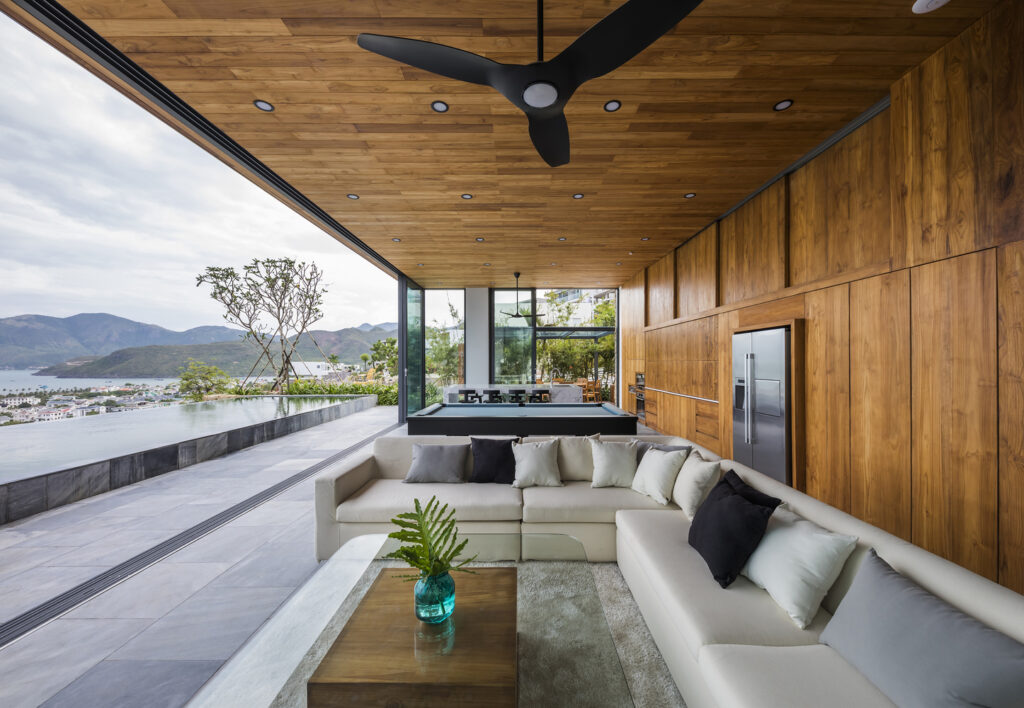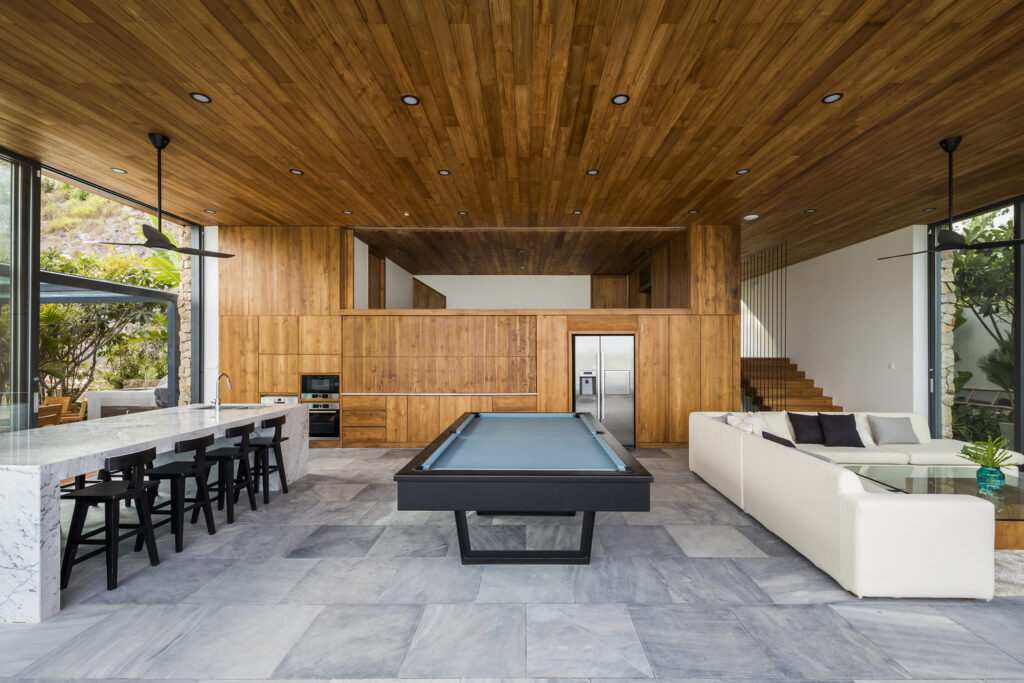 Inside the house on the street level lies the garage and home cinema. On the intermediate level facing the cliff, there's a bedroom suite with a private garden and outdoor bathroom. When you venture to the deck level, the main space with the public spaces; such as dining island, kitchen and living room are laid out in an airy, open plan space; which merges seamlessly with the outdoor pool. Due to the high ceilings, there is another mezzanine level which is turned into another bedroom with panoramic views over the kitchen. As for the timber box, it's the first floor and contains another two bedroom suites.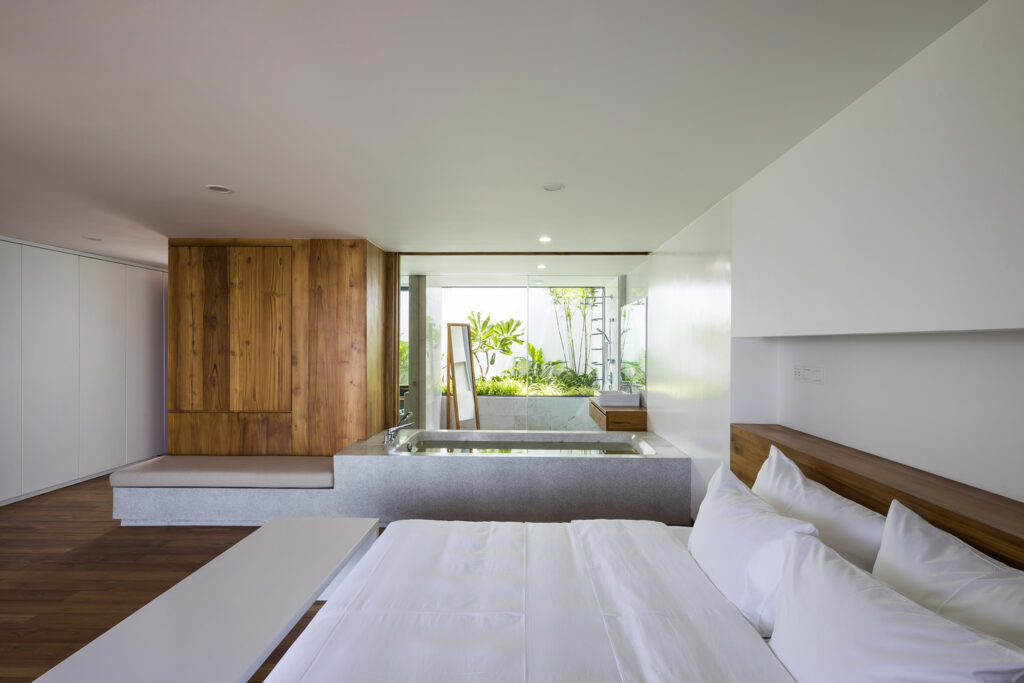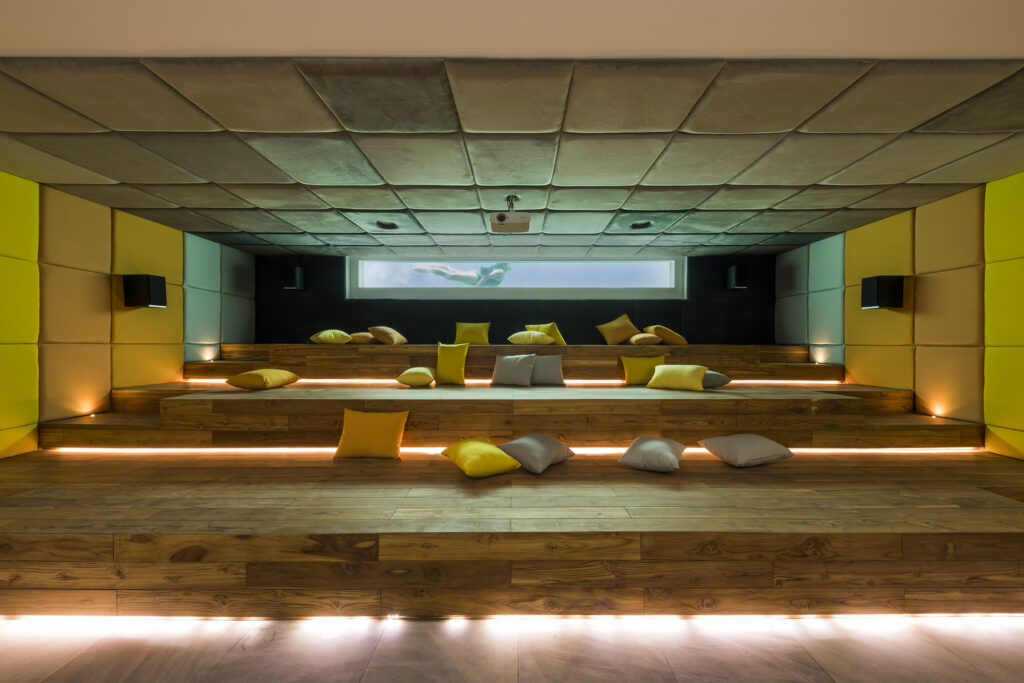 All images taken from MM++ architects unless otherwise stated.
Interested for more amazing house designs? Check out our collection of house design articles now.