In Mexico, a new concept of in progressive housing is gaining popularity and one of the best examples of this is the Loft Concord created by arquitectos ejecutivos.
This house is special as the architects combined an industrial loft with a high-end residential residence seamlessly for a beautiful abode fit for any modern family. 
Before reading this article, please submit your information if you are looking to renovate your dream home. We have experience and reliable interior designers, architects and home specialists at your service. Click on the banner and find out more 🙂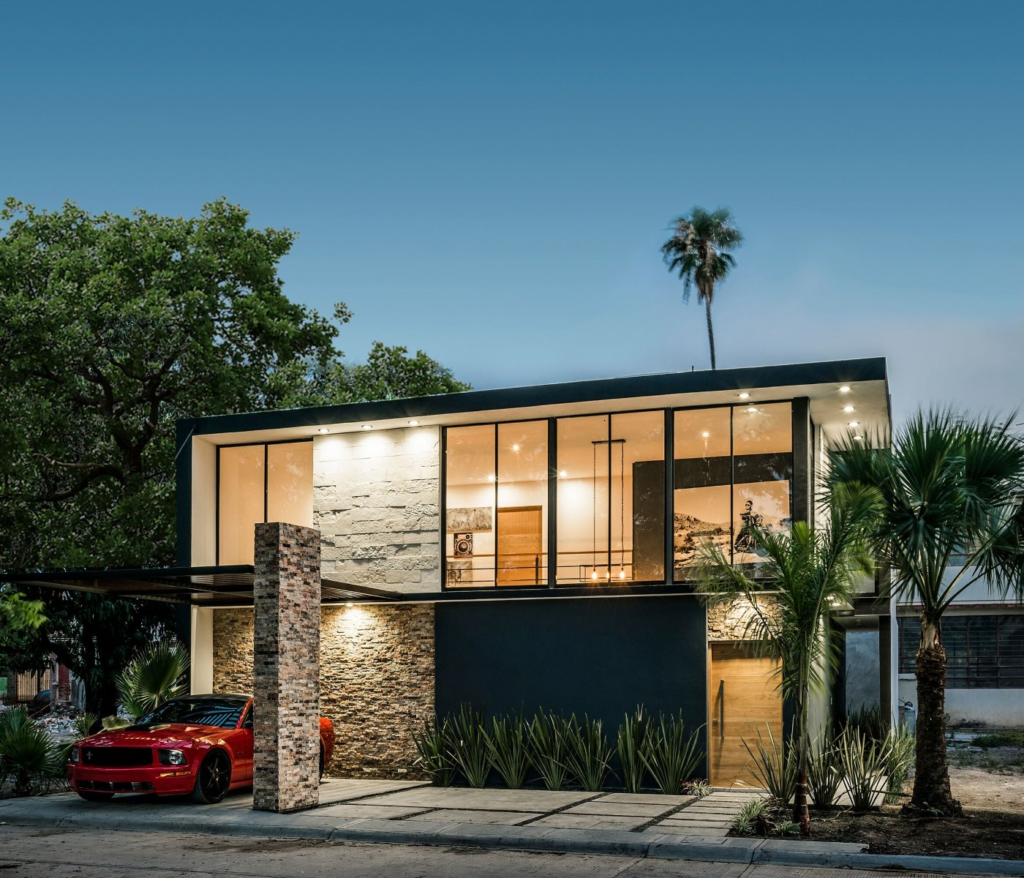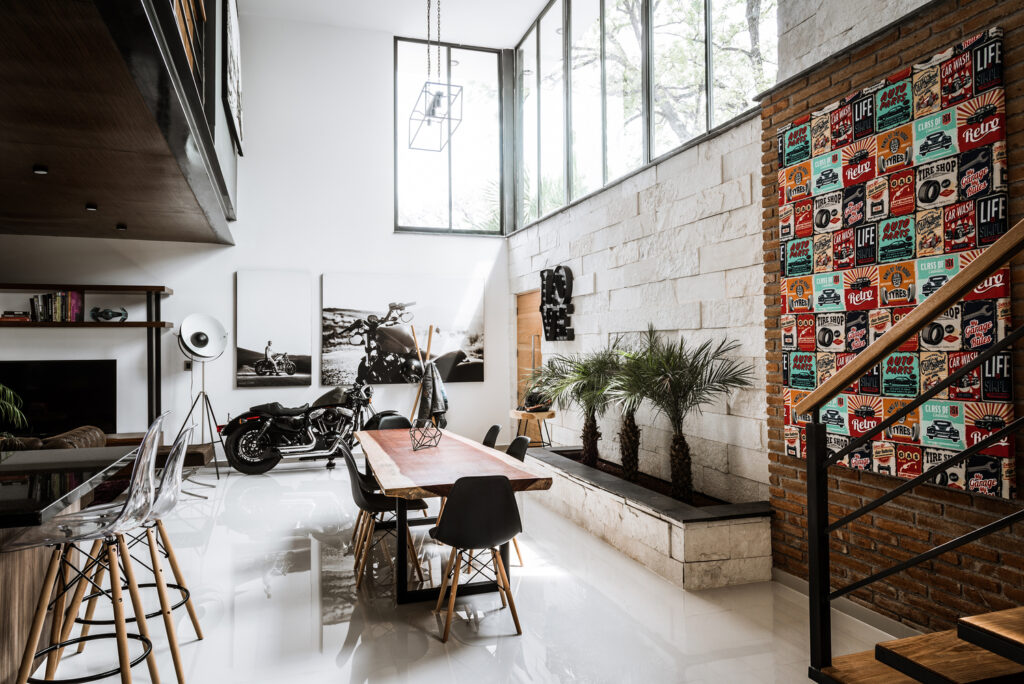 This awesome residence manages to fuse both modern and traditional elements together and plays around with textures as well for a beautifully harmonious look that makes it look outstanding from its neighbours.
It also manages to be cosy and warm, despite the industrial loft attachment and looks really spacious as well as there are plenty of common areas for the family to gather and entertain guests.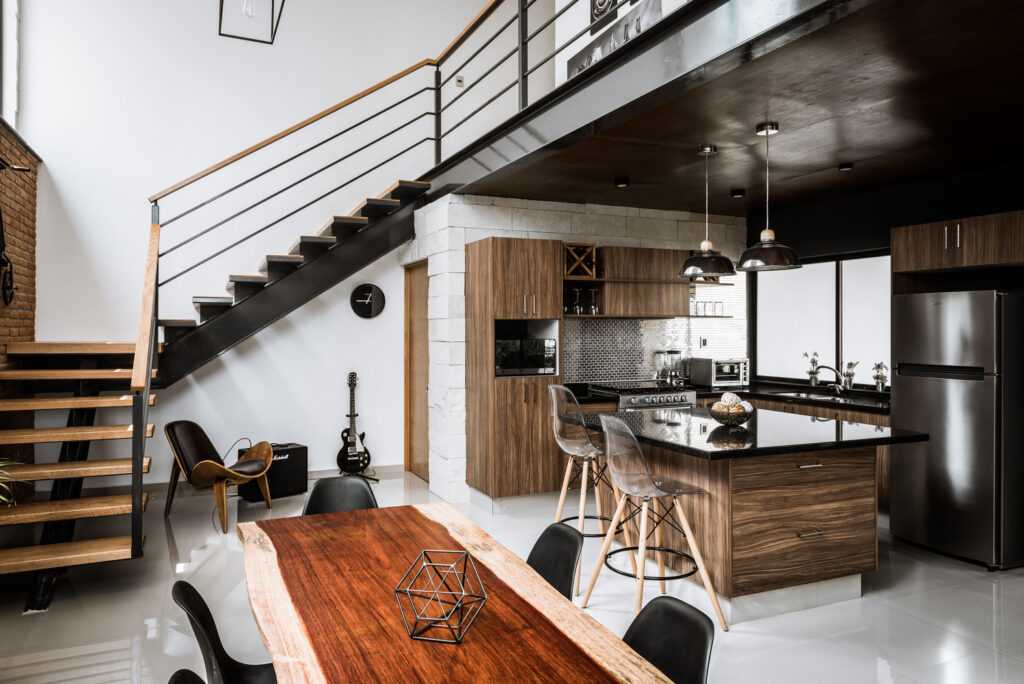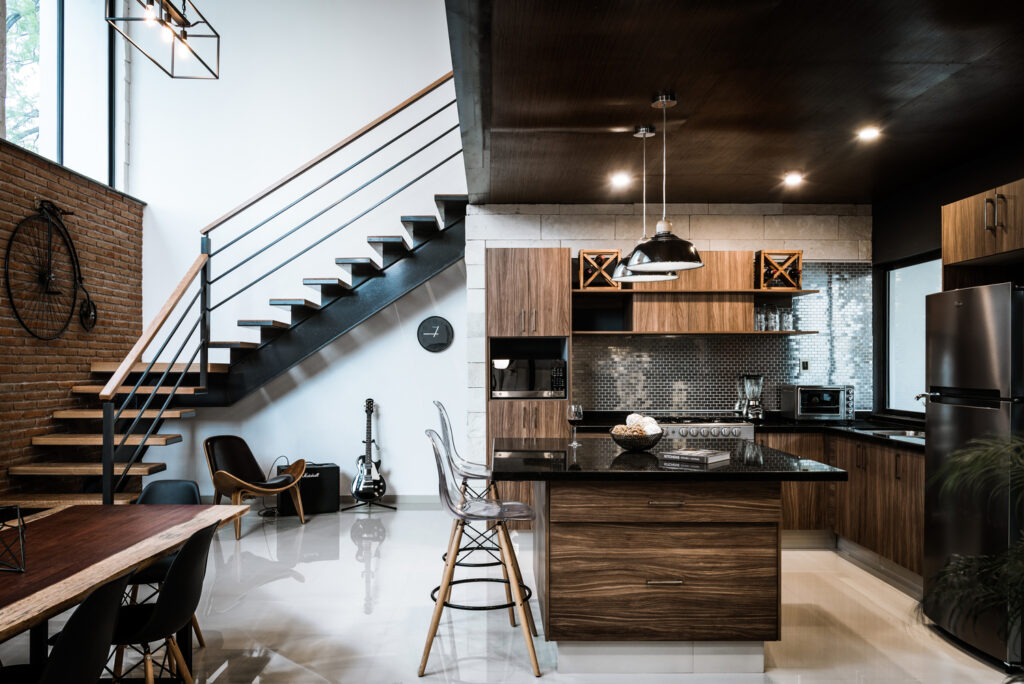 The house has very high ceilings, that allows adequate air flow in the abode so that the residents can keep cool and plenty of windows in the walls means that natural light can illuminate the house well too.
The architects focused most of the attention on the ground floor of the house where the kitchen, dining room and living room are located in a vast open plan area.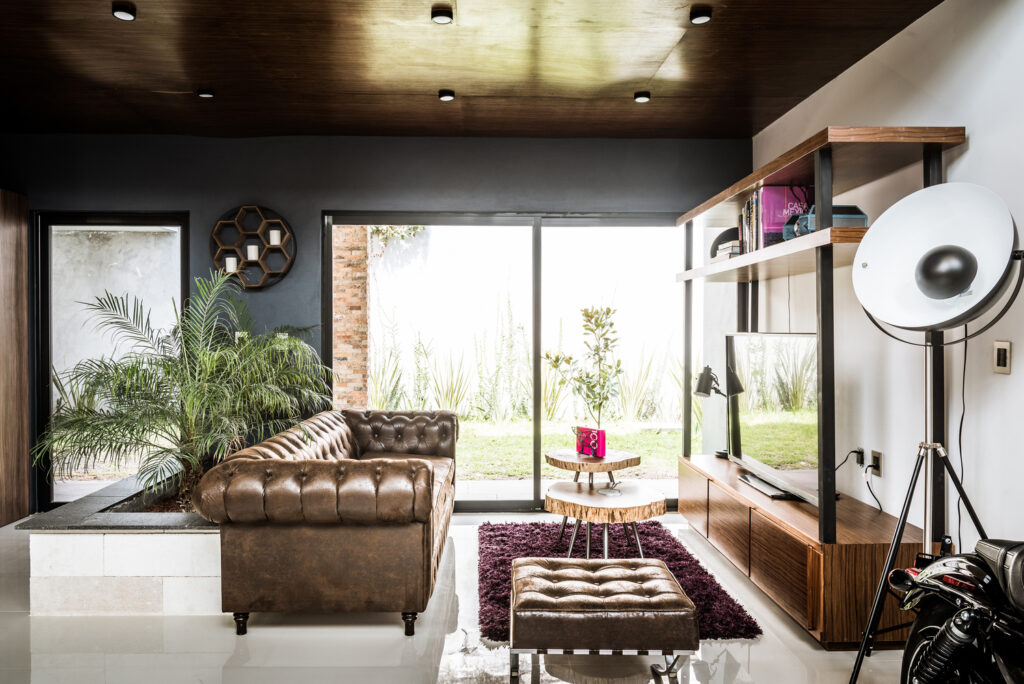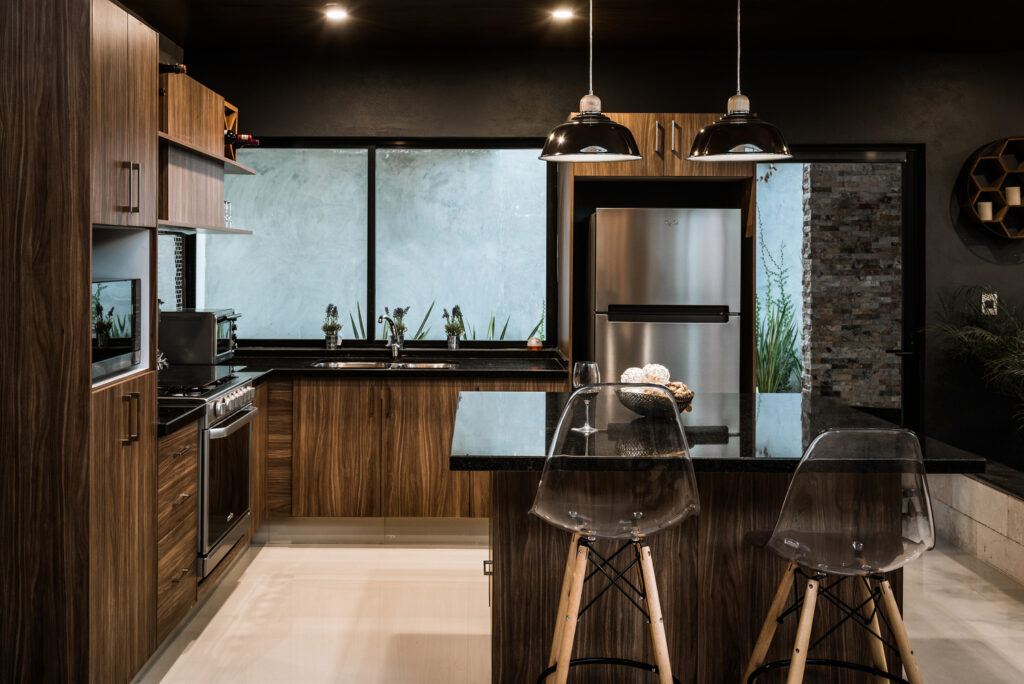 They took full advantage of the double height of the loft, as they integrated the ground floor's spaces in a natural way and kept it balanced so that it looks really modern and stylish.
A chic combination of materials, textures and colours are used for the decor such as wood, steel, stone and an abundance of potted plants dot the interior for a fresh and lively atmosphere. The decor leans toward a more masculine vibe but is softened with some plush furnishings.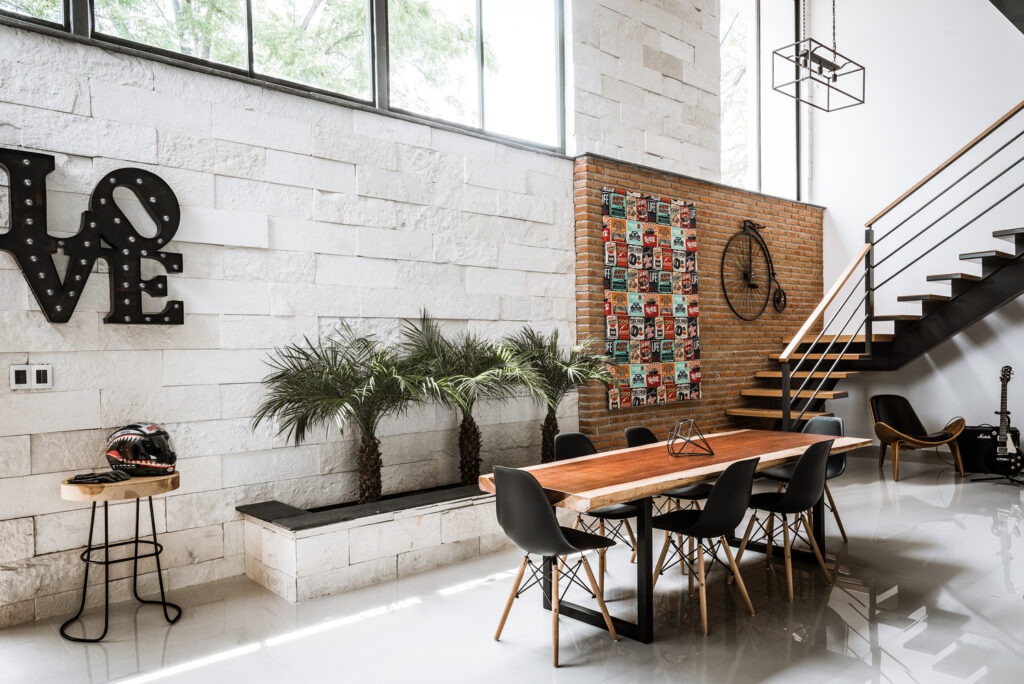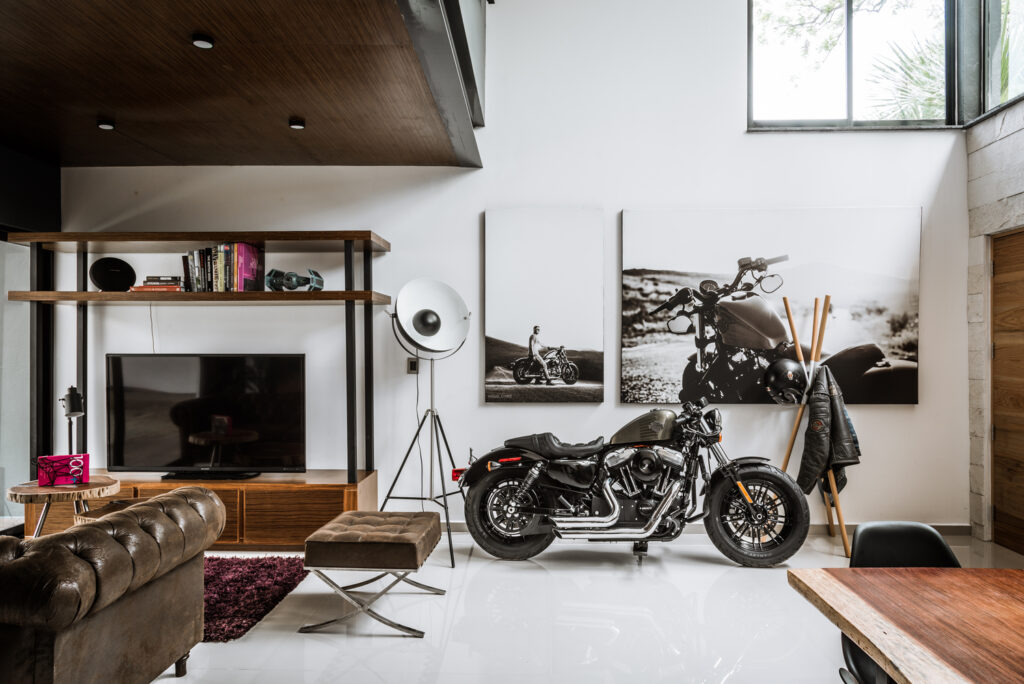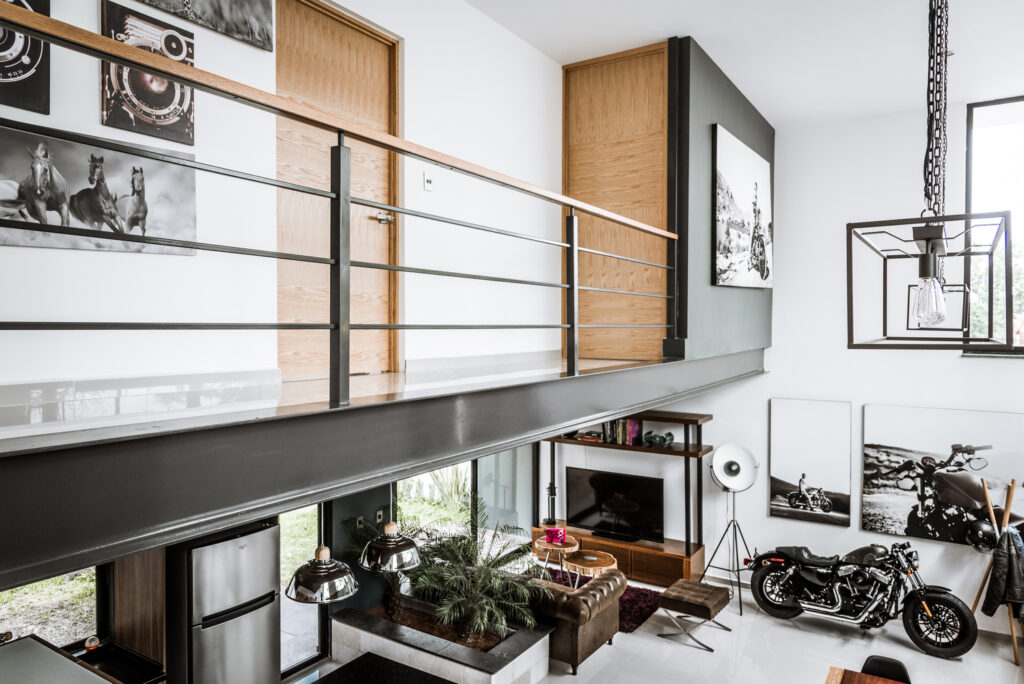 Meanwhile on the second floor, as you go up the stairs you can enjoy a gorgeous view of the outside with as the windows are located high above the main entrance of the house.
The outside of the house is just as spectacular, where the architects used a classic mix of marble, stone, steel and plants for a luxurious and sophisticated facade.
All images are taken from arquitectos ejecutivos' website unless otherwise stated. 
Interested for more amazing house designs? Check out our collection of house design articles now.