It's rare that you will see a house made of wood these days but apparently, this method is really popular in Vietnam. The Teak House by Pham Thanh Huy is a fine example of this as the architects are looking to mesh the beauty of architecture in the interplay between culture and environment.
Project: Teak House
Architect: Pham Thanh Huy
Location: Vietnam
Exterior Area: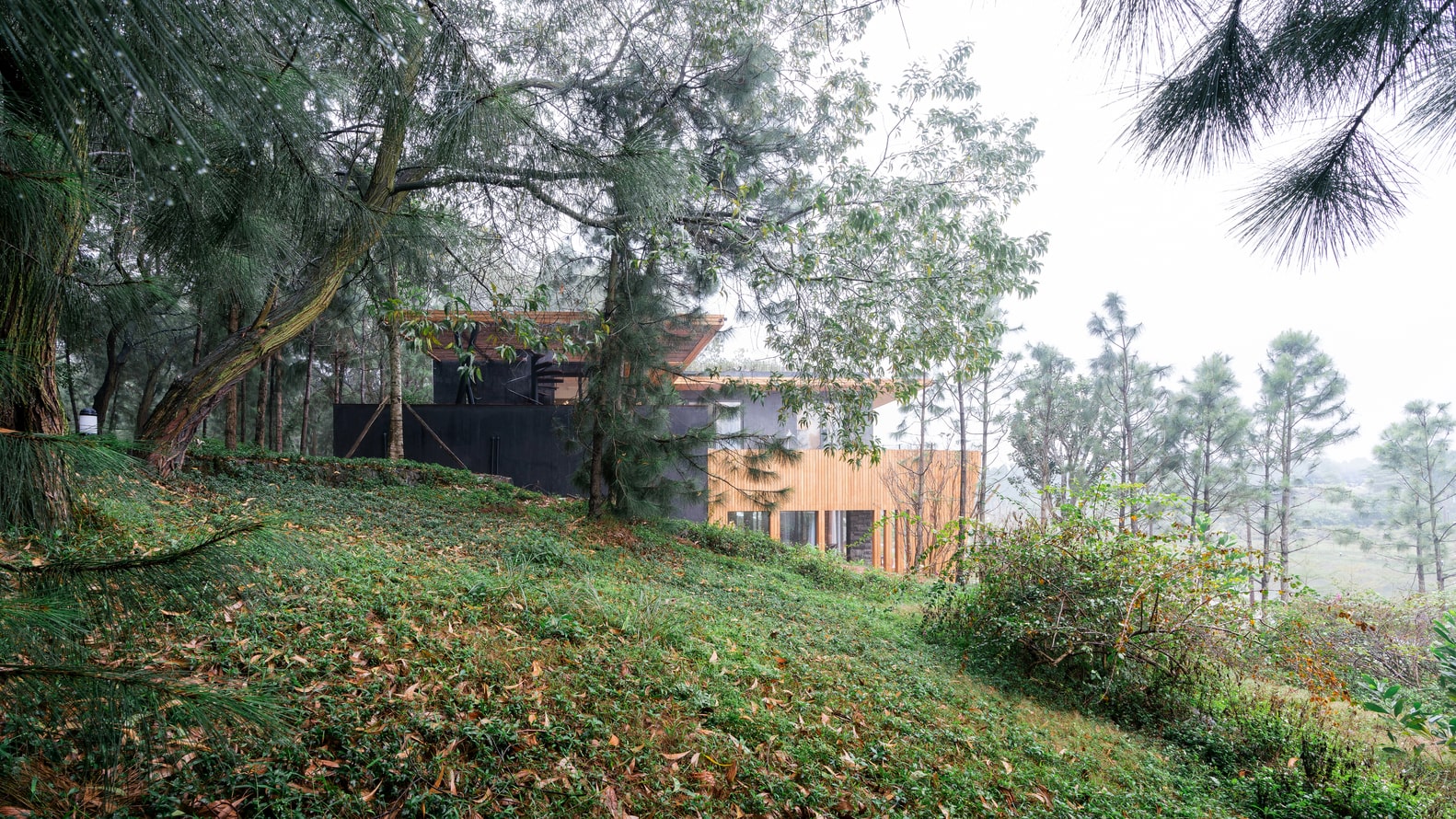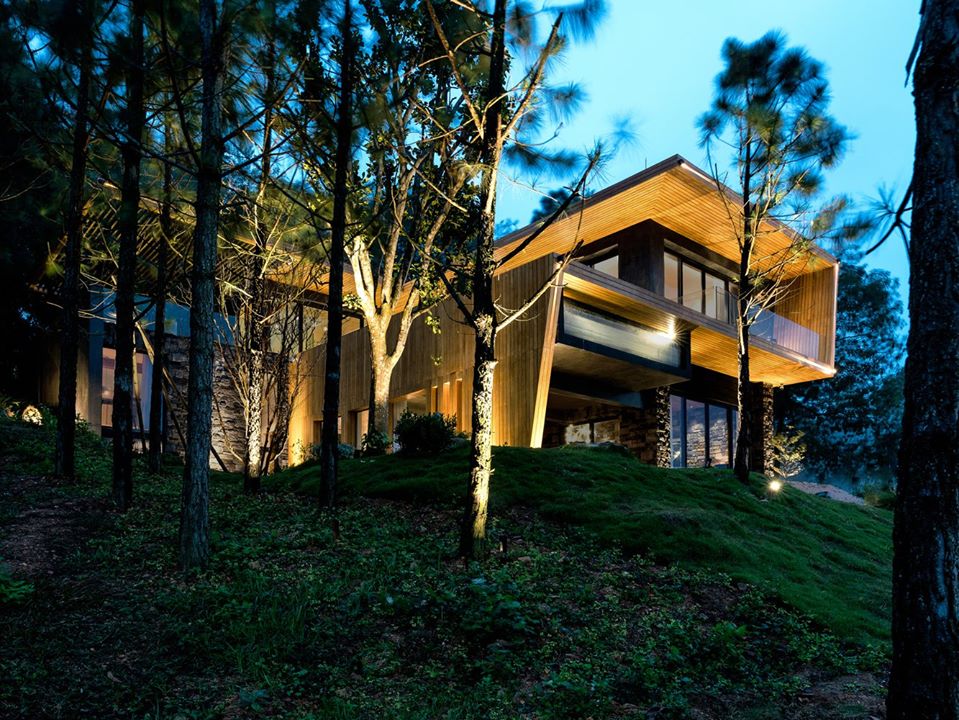 They want to realise their vision of creating a delicate and sustainable house, which they achieve with Teak House which is located on a pine hill in Flamingo Dai Lai Resort.
The Teak House combines artificial stone with teak wood to build a villa in North European style. Teak wood was chosen as it's sturdy and but comes from a sustainable source.
The facade is clad with a layer of teak wood combined with rough stone. As you enter the lobby, there are natural stone steps welcoming you inside the home.
The two-layered wooden walls complete the look for a cosy atmosphere. There's also a huge verandah and the architects made sure to create the home as such so that enough light and ventilation enters the house.
Living Room and Kitchen Area: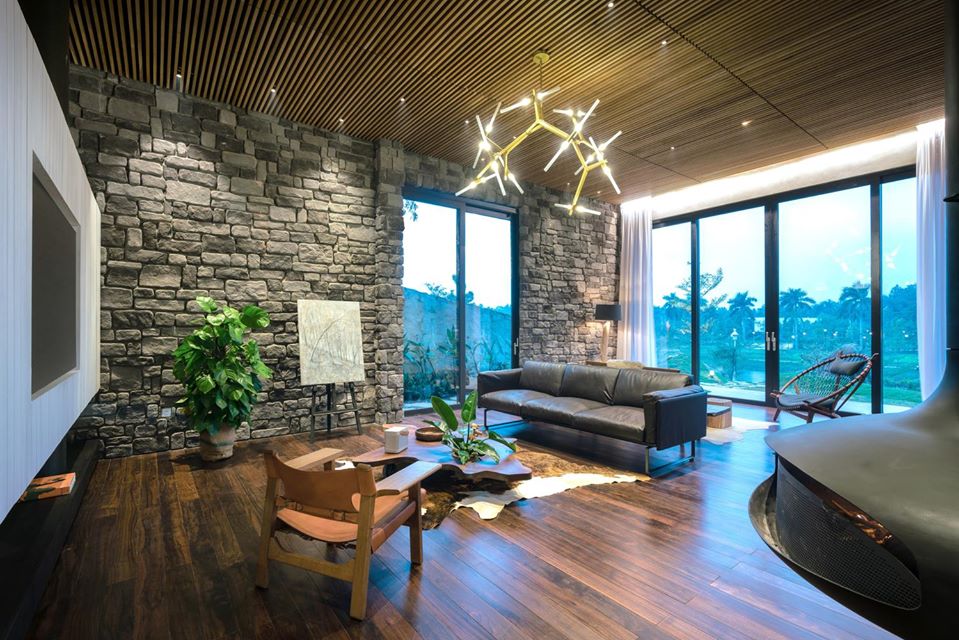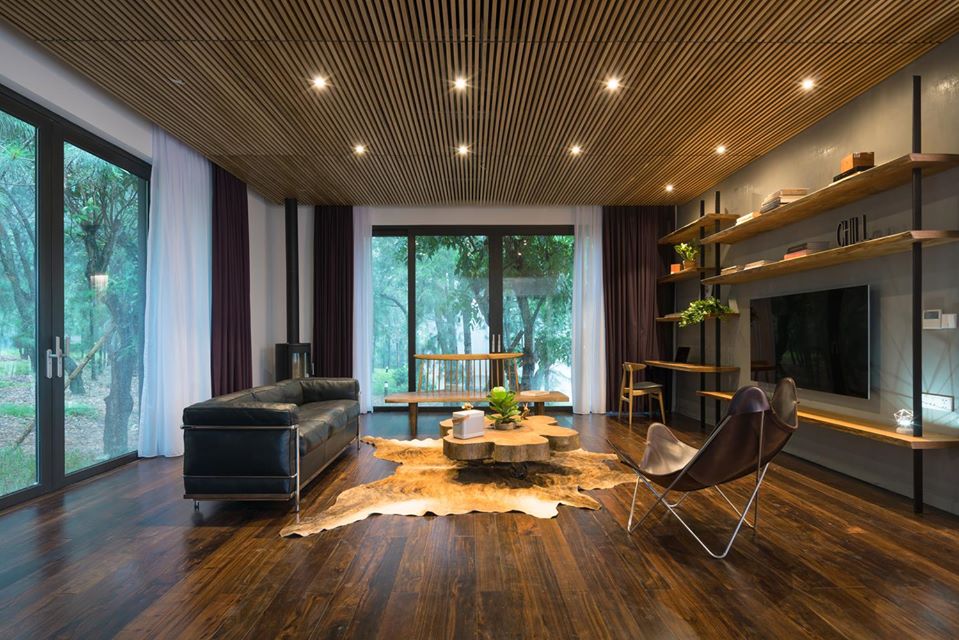 The villa, which used to be two-and-a-half-storeys has been refurbished to two storeys but the functional spaces remain the same.
The interior of the house is cosy and minimalist, with many of the furnishings done in a simple Nordic style. The living room's focal point is the white oiled cupboard which defines the living, cooking and eating space.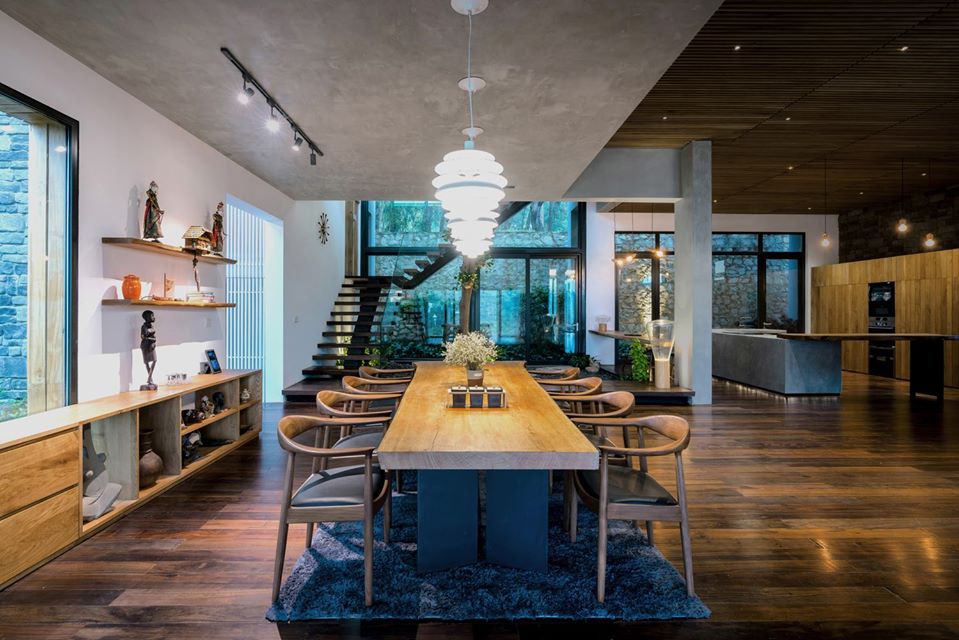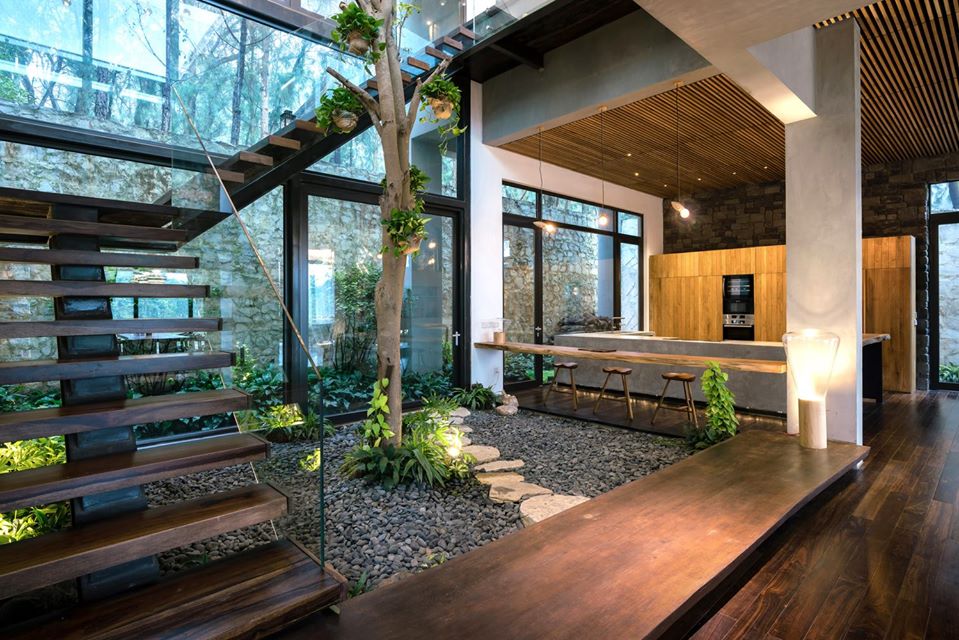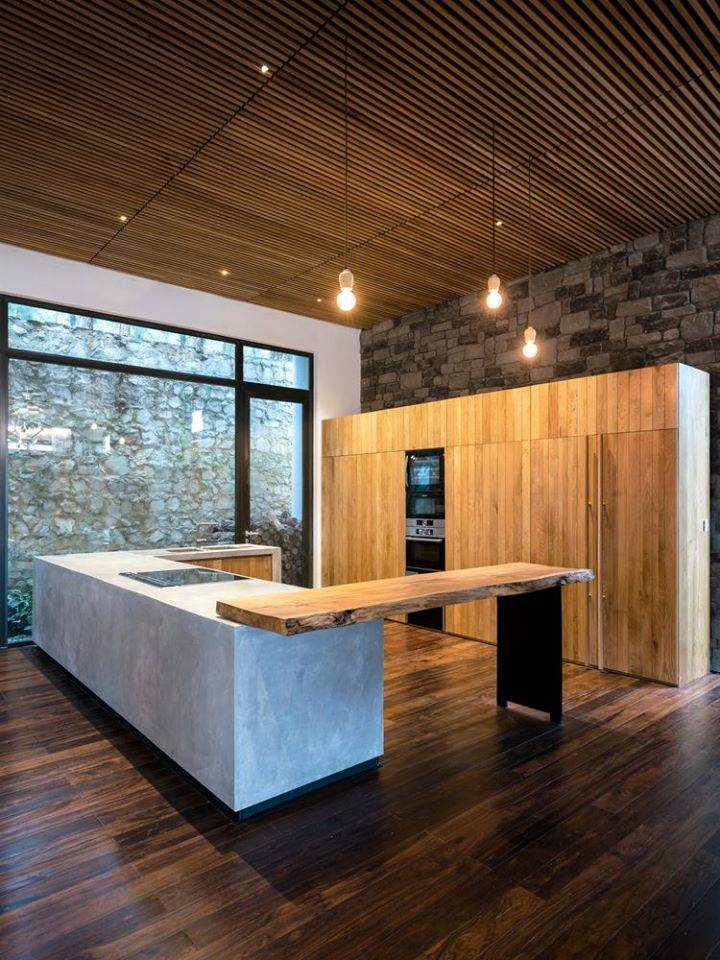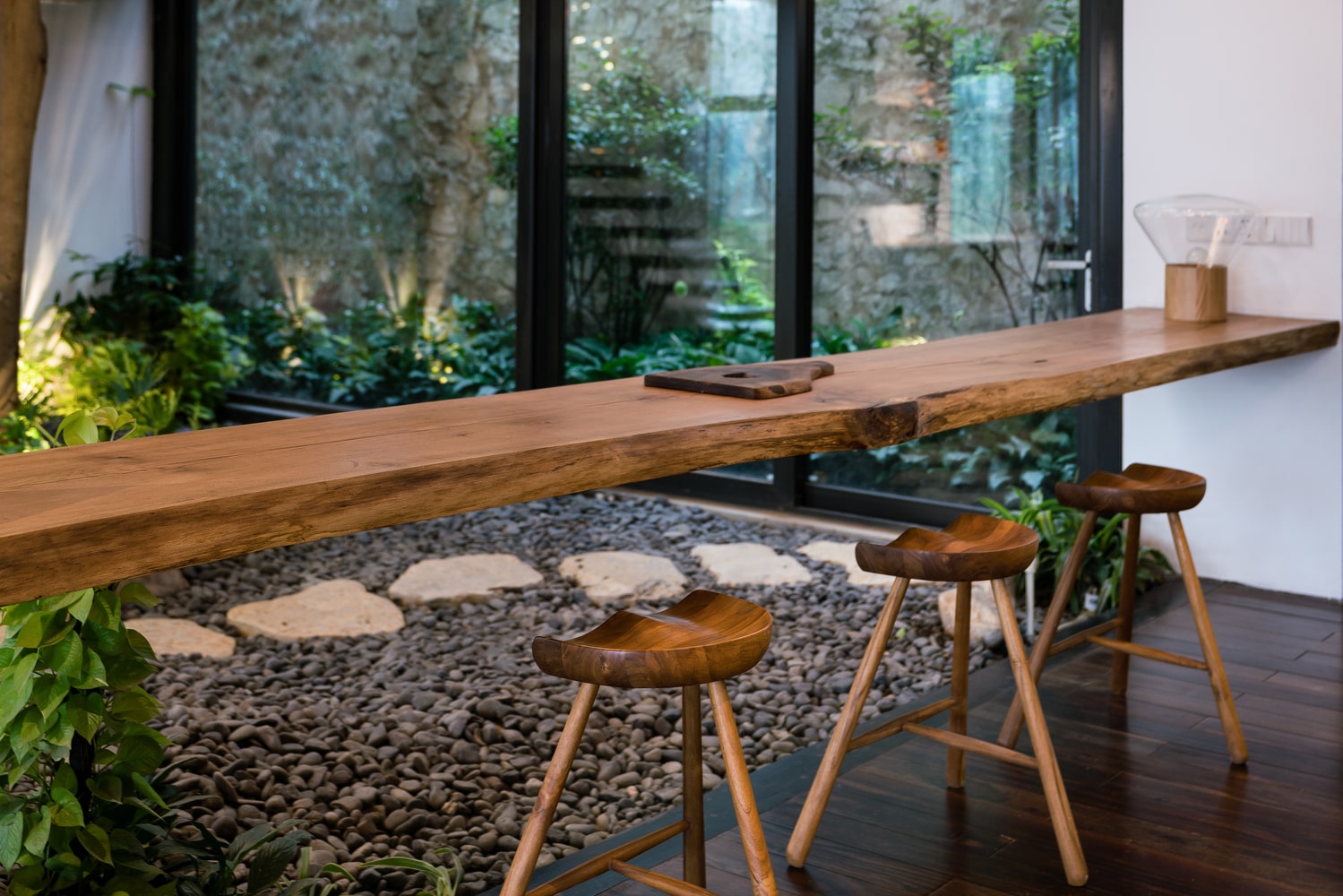 This particular part of Vietnam becomes chilly during winter; so the architects installed a steel heater ceiling to warm up the house. Behind some wooden rustic cabinets, you will find the kitchen.
The dining table is a large wooden surface with glossy matching chairs and by looking up, you can see the swimming pool.
Bedroom Area: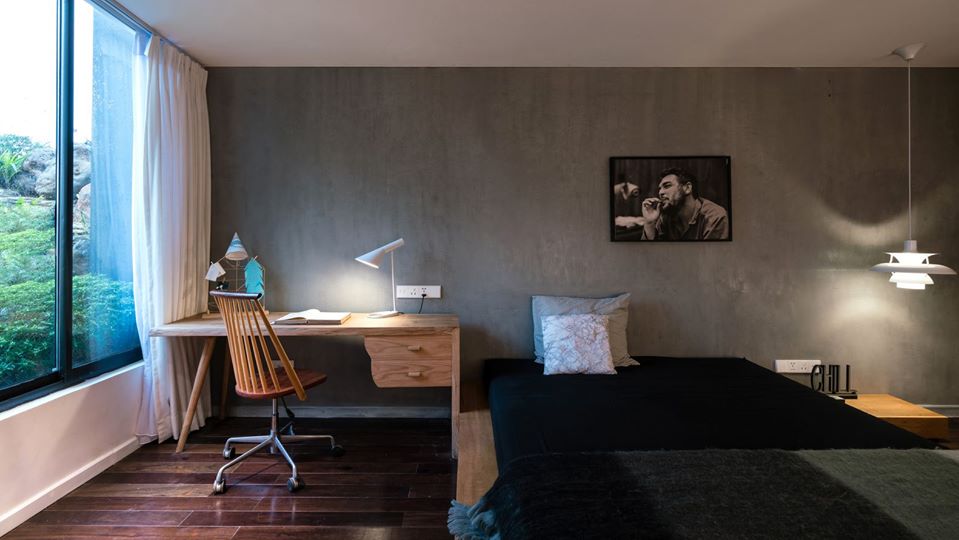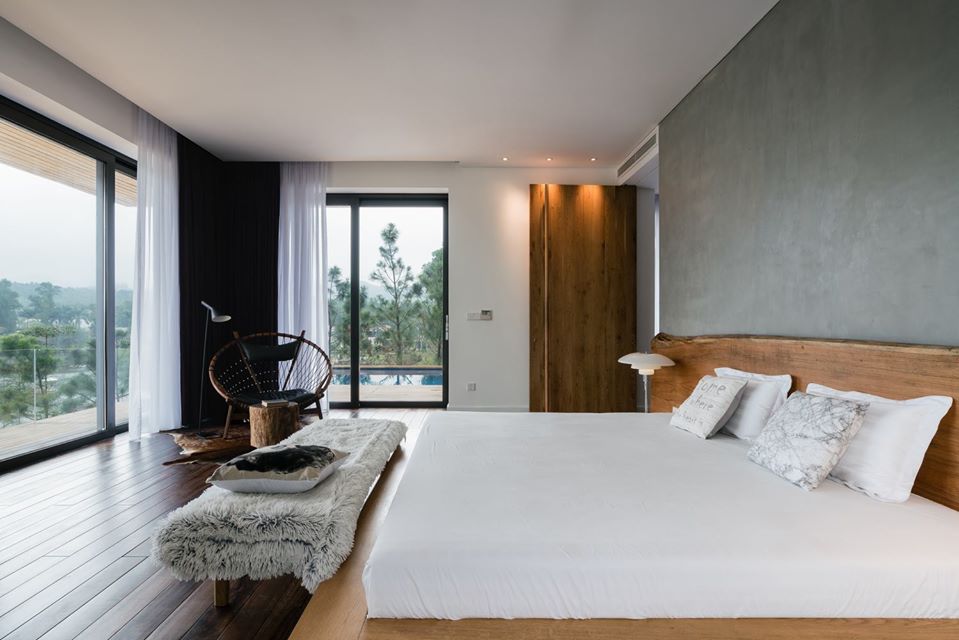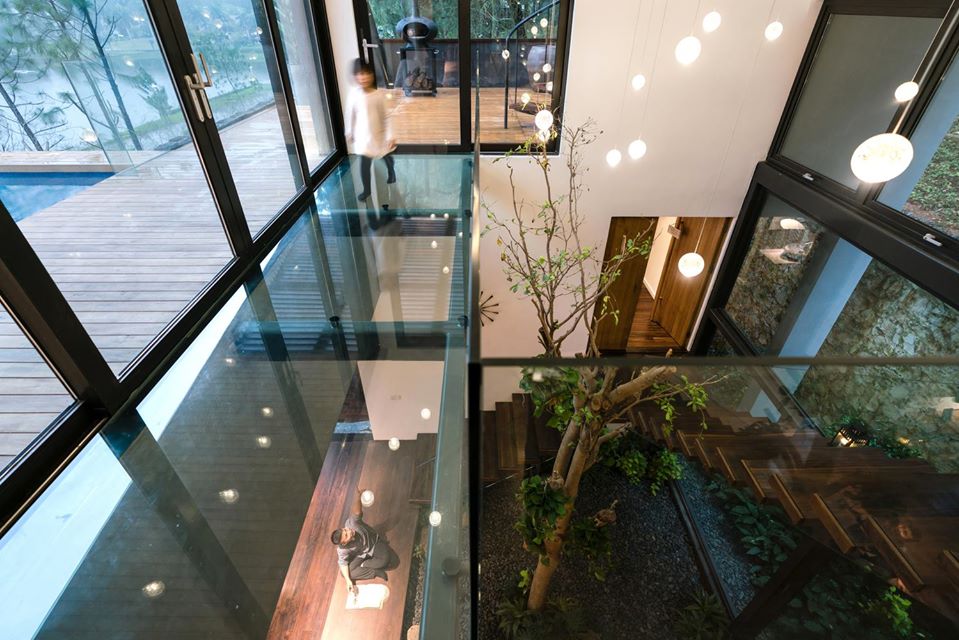 One of the bedrooms is located on the mezzanine floor and the other two bedrooms are on the other floor. On the duplex space, you can find a pretty glass floor connecting to the swimming pool and the garden.
This is the feature space where the other rooms are placed around.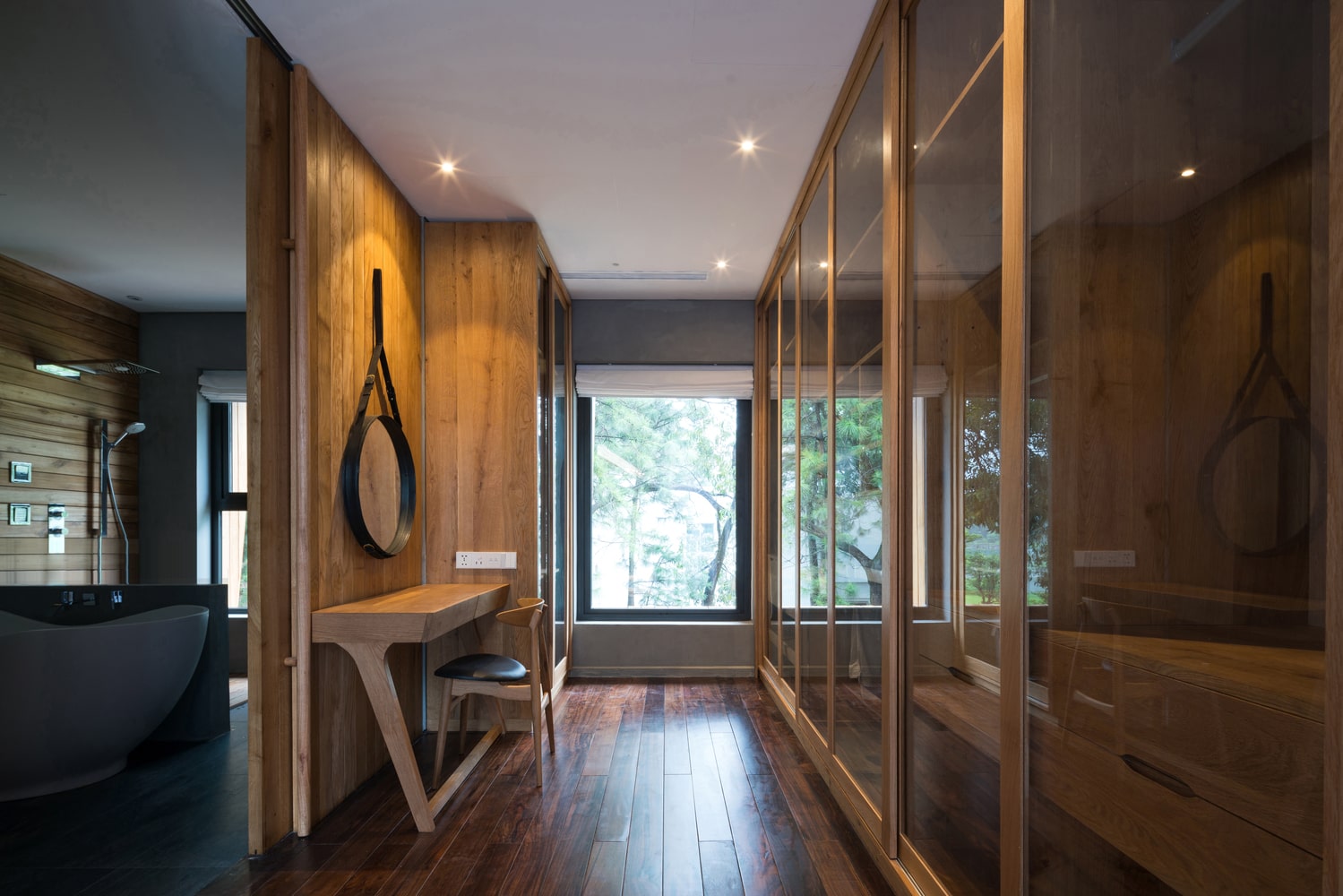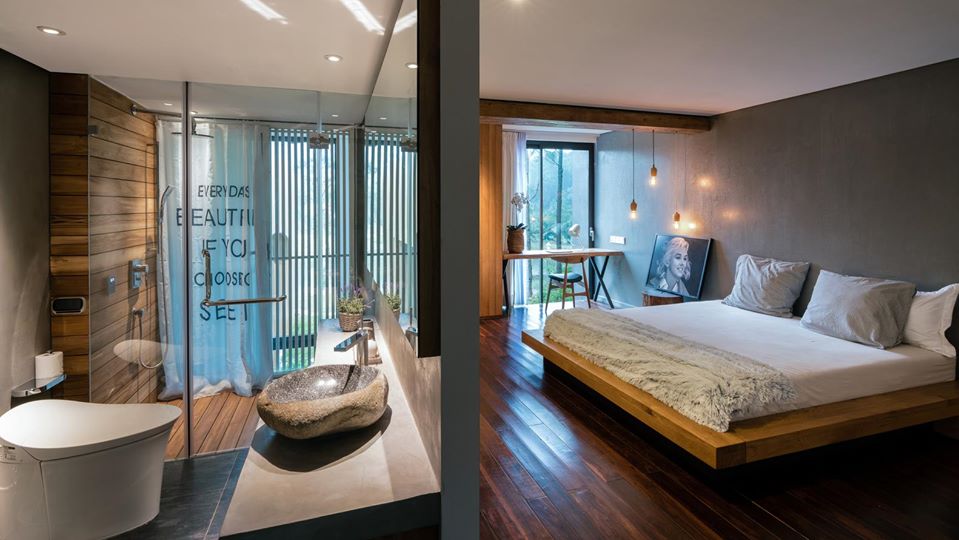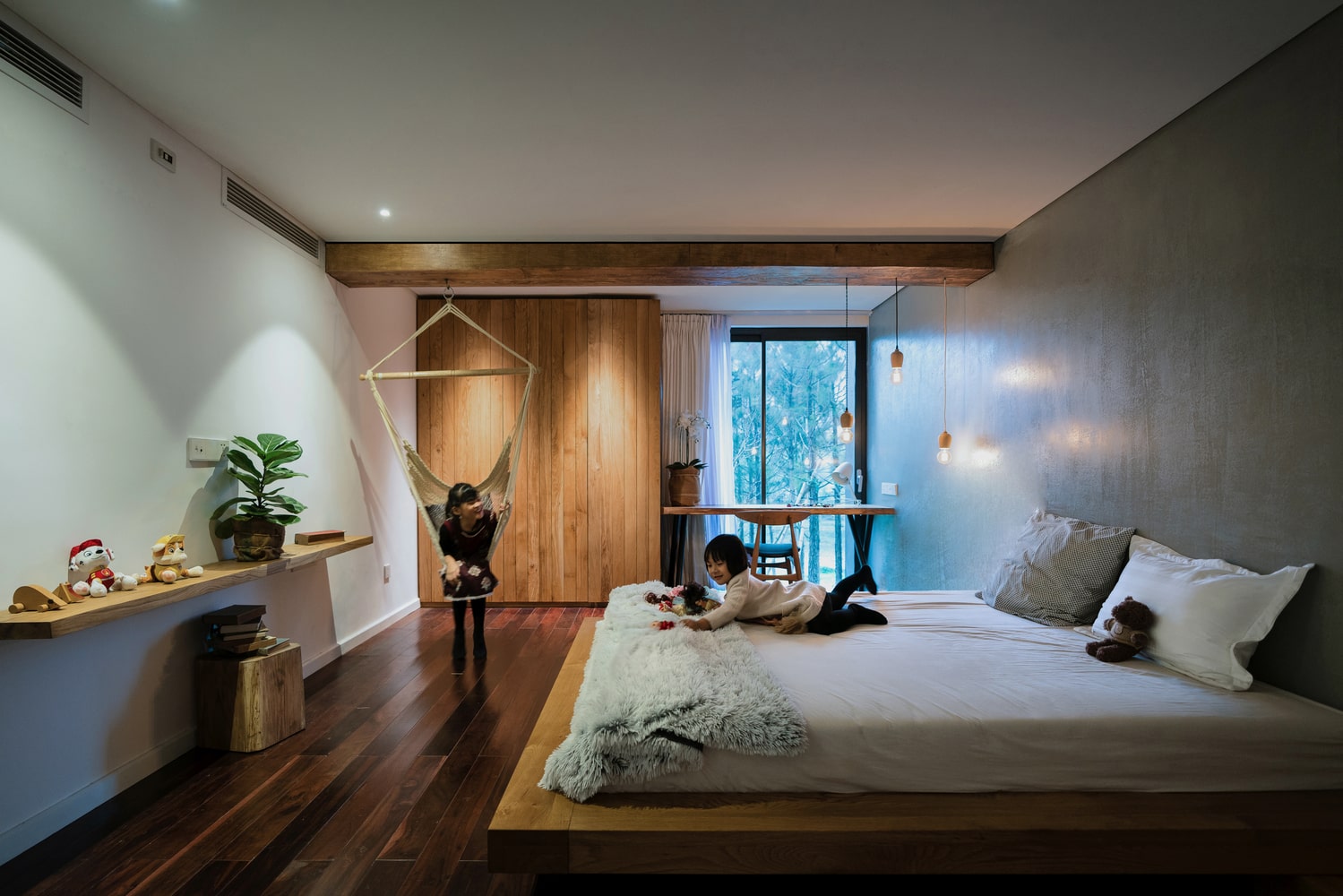 It's also interesting to note that the architects have hidden the entire ceiling fan system, air conditioner, sound, fire protection, lighting and others to provide a clean and minimalist interior; so don't be surprised if you can feel the breeze but don't see where it's coming from!
All images are taken from Pham Thanh Huy unless otherwise stated.
Interested for more amazing house designs? Check out our collection of house design articles now.