The conventional terrace house in Malaysia can be rather boring but this one in Taman Sri Hartamas is a sophisticated work of art that redefines the structure. The home is known as Louvre House and is the masterpiece of One Earth. The owner, Richard Tan is also One Earth's designer and he designed the house to maintain a balance of five elements by Chinese cosmology, namely fire, water, metal, timber and earth. The three-storey terrace house evokes the ambience of vacationing in a tropical resort.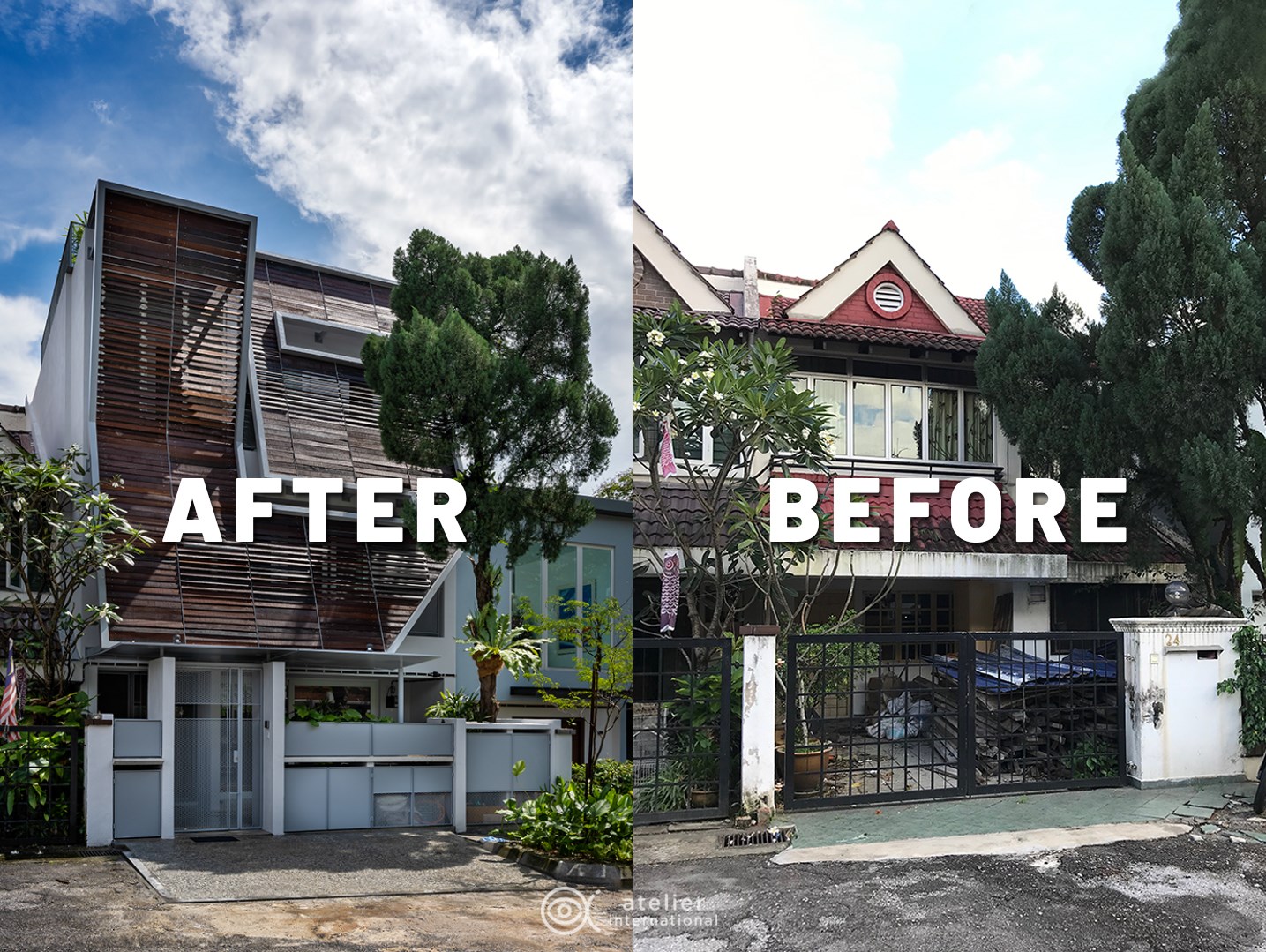 Exterior Area: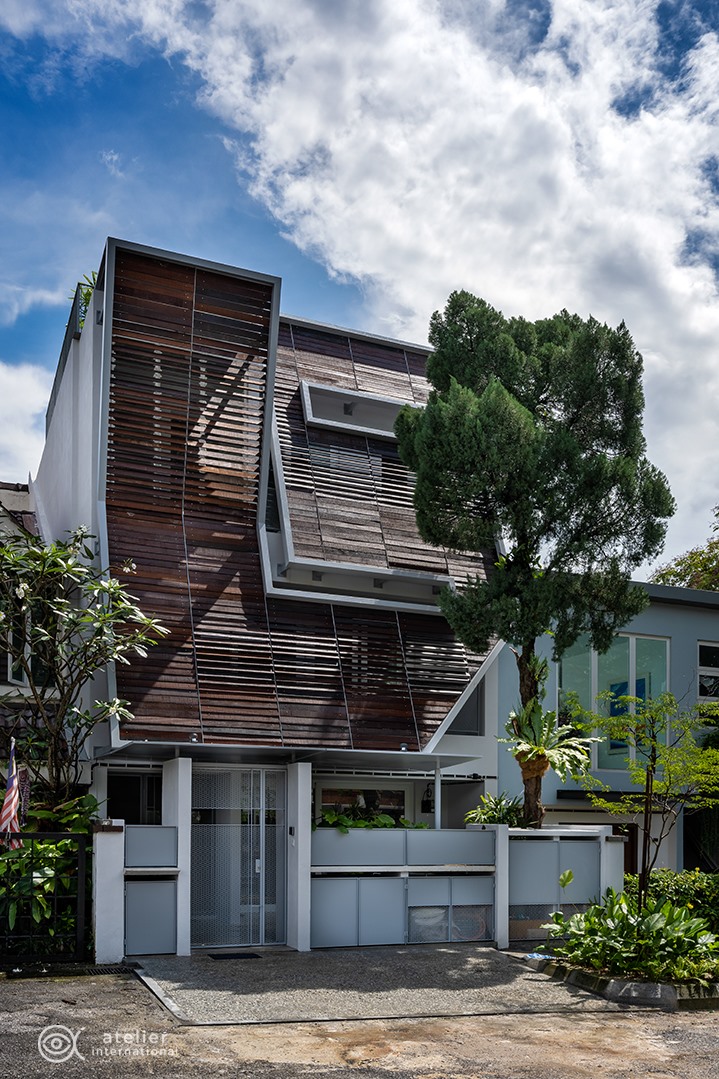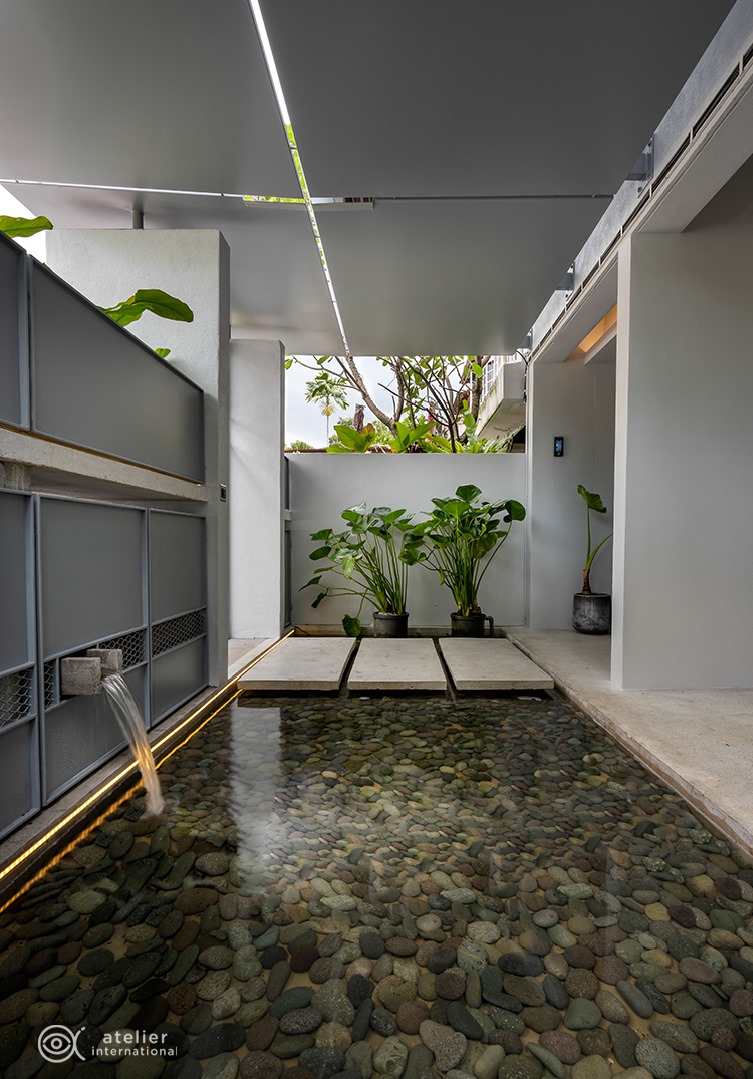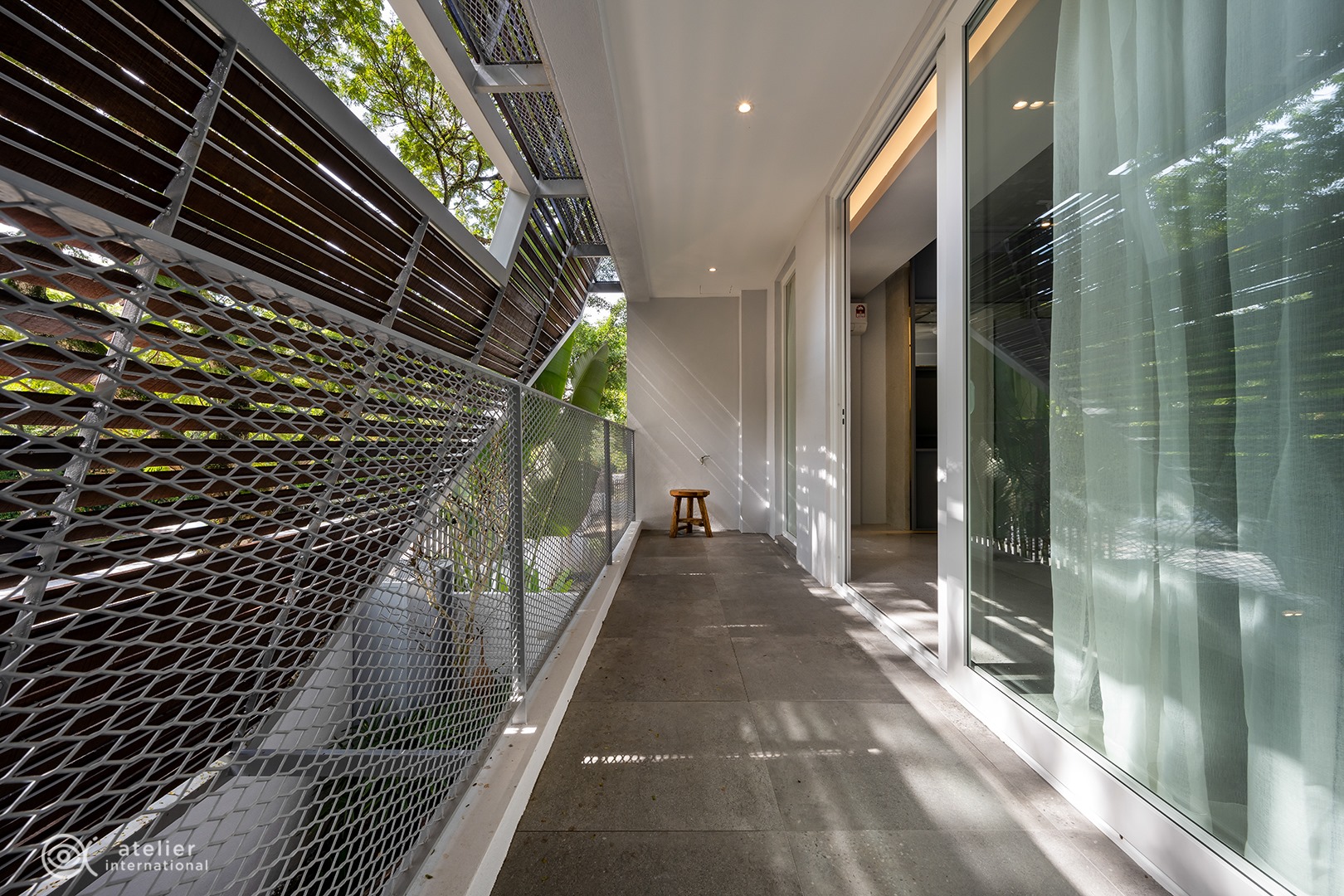 As can be seen from its name, louvres feature prominently in this house. The front and back facade is adorned with recycled wood louvres that were inspired by old Penang shophouses. These louvres not only offer privacy but they allow air and light into the home. The team added a sliding roof that can be adjusted to allow the rain to water the plants in the house. The residence has a front and back yard which is filled with manicured plants.
Interior Area: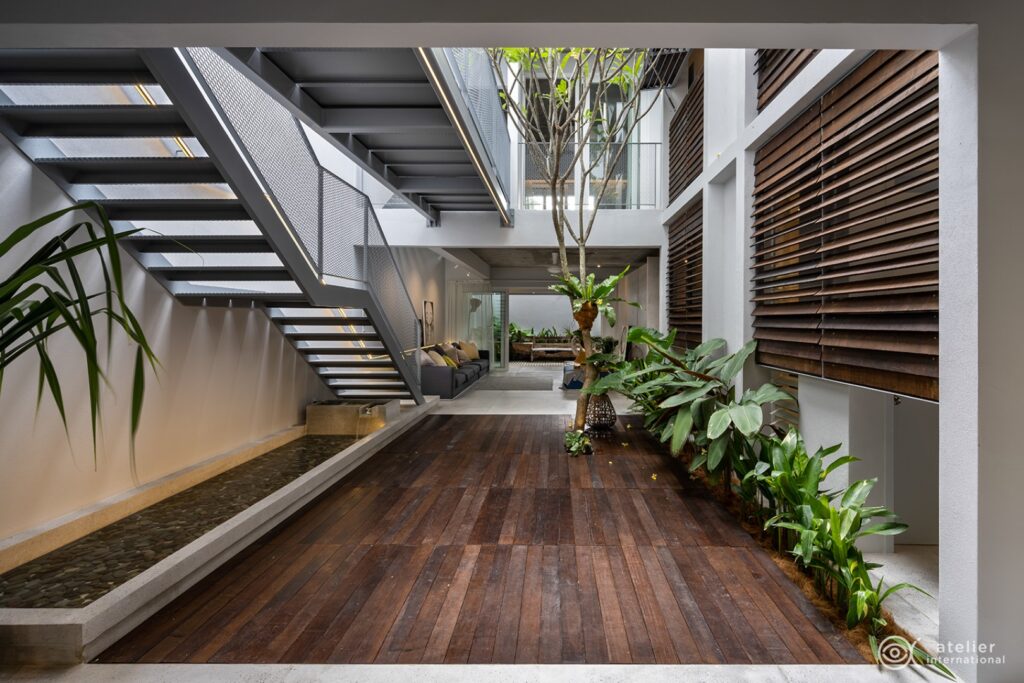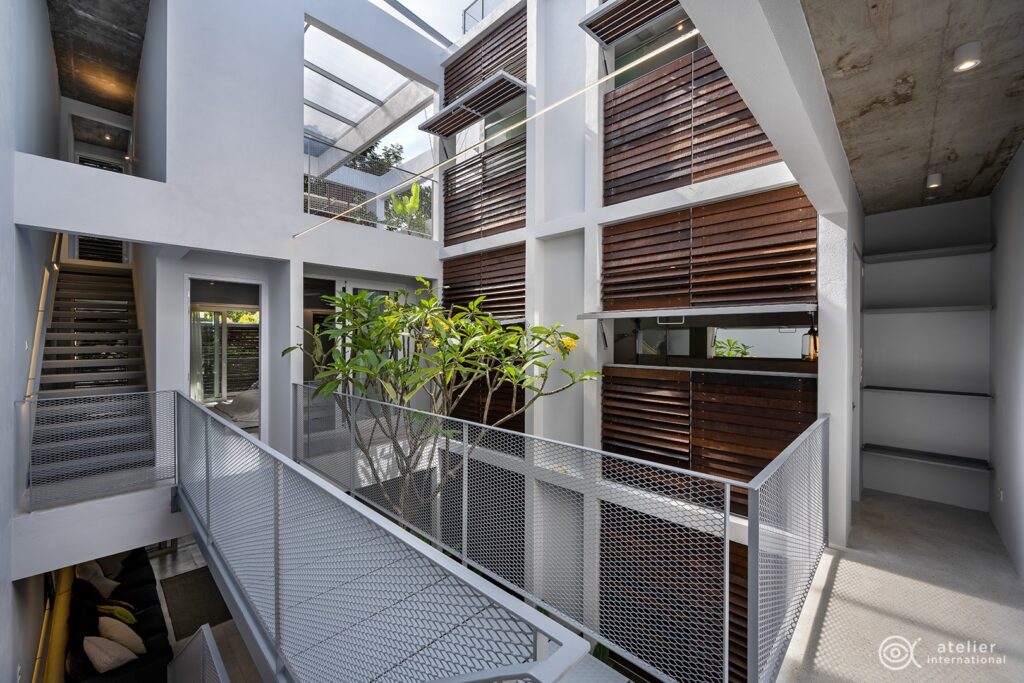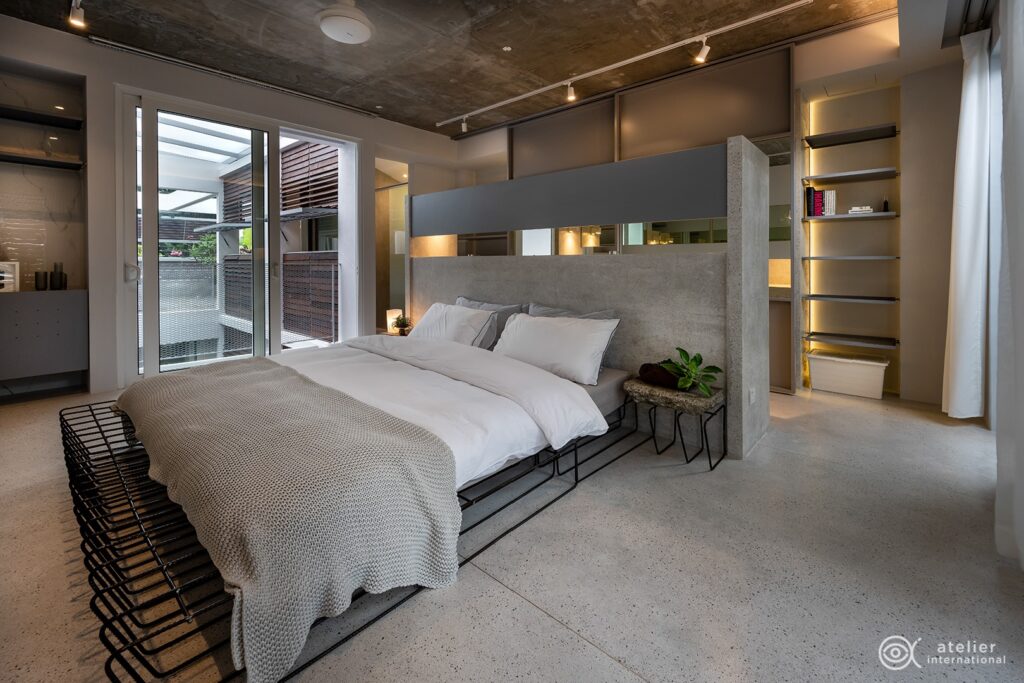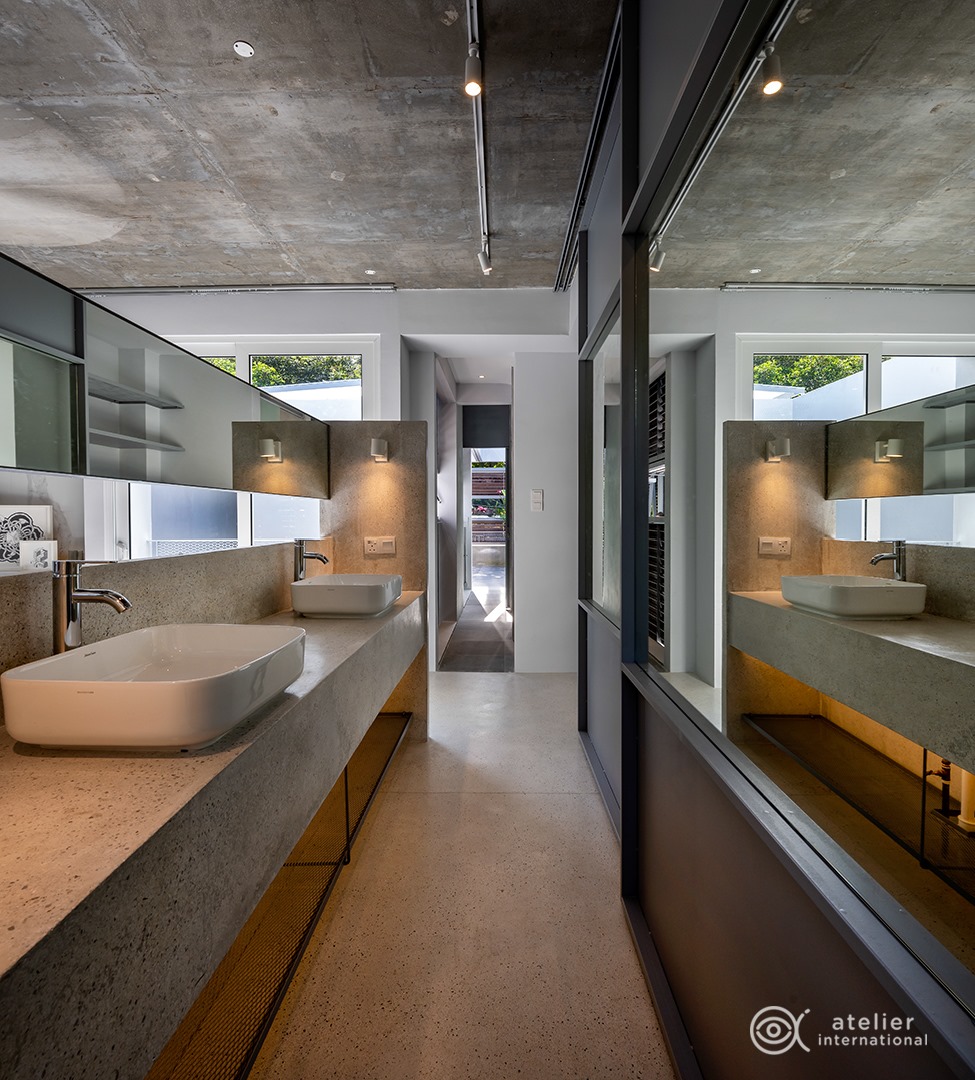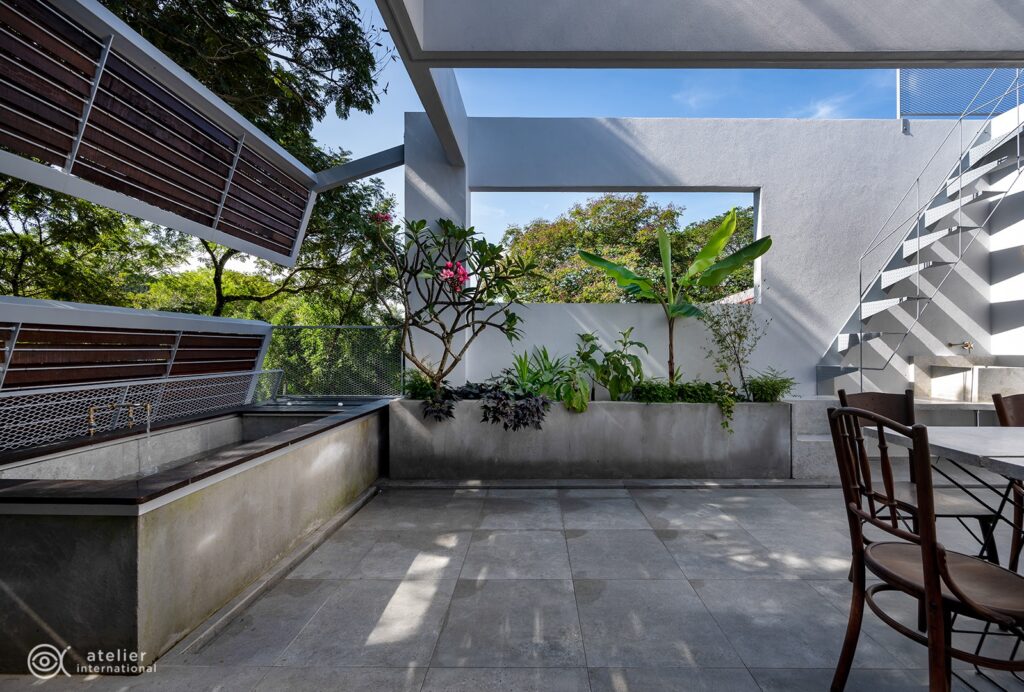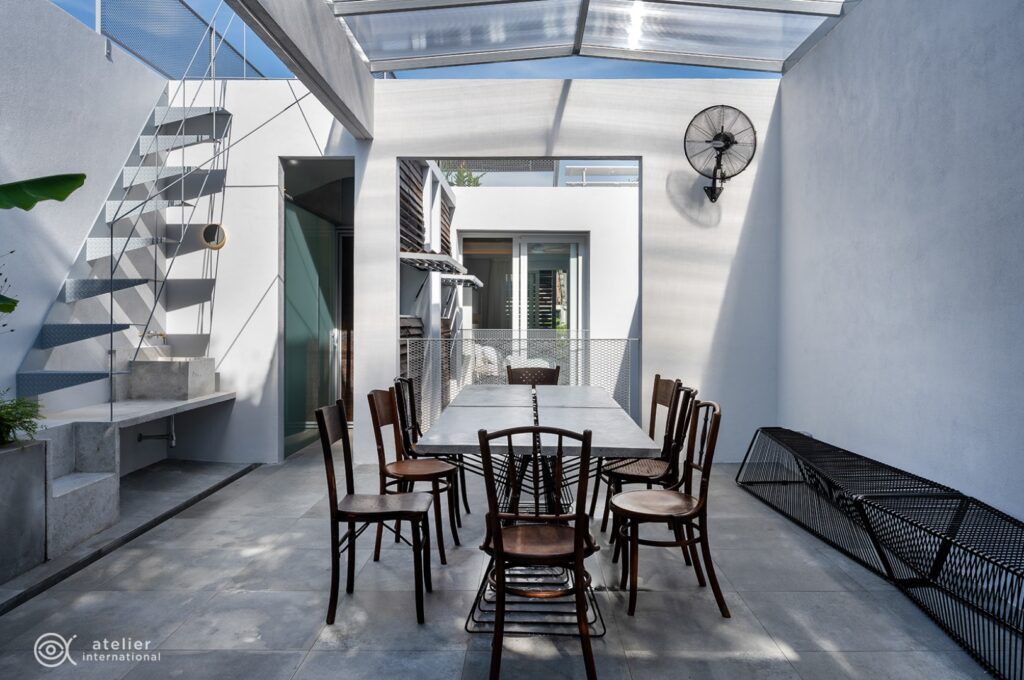 An additional floor was added to the house, which means the abode has five bedrooms. This allowed the designed to add an interesting rooftop garden with an open jacuzzi that is shielded from the public thanks to its location and the louvres. Another striking feature of the house is the courtyard that is complete with a tall frangipani tree and other plants on the ground floor brings nature inside the house. Ventilation was taken into great consideration and the house is cool and airy despite the courtyard.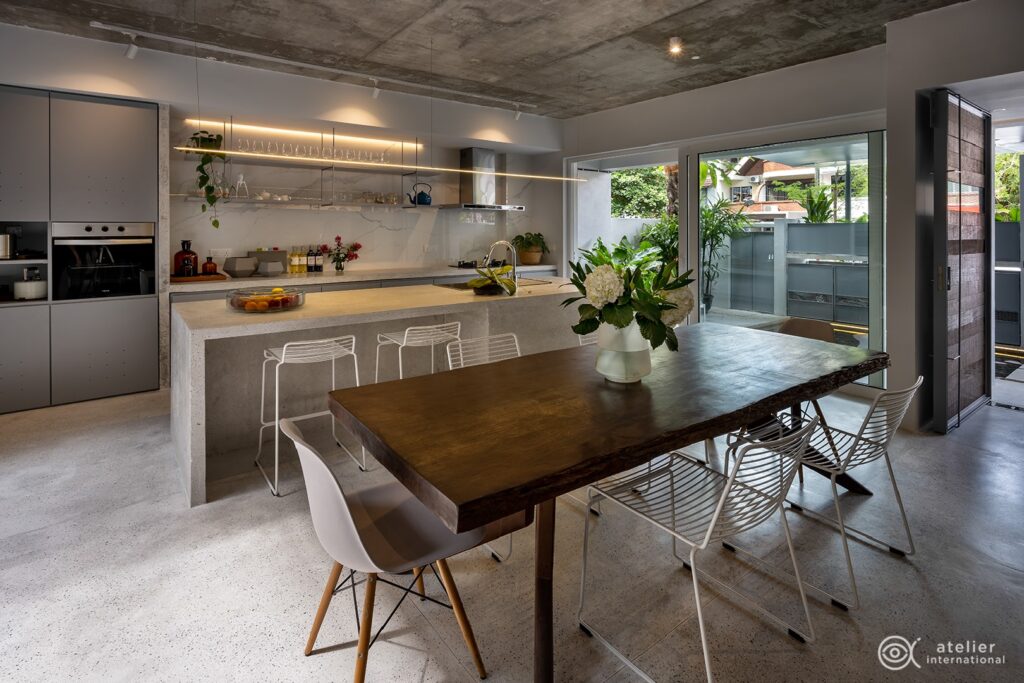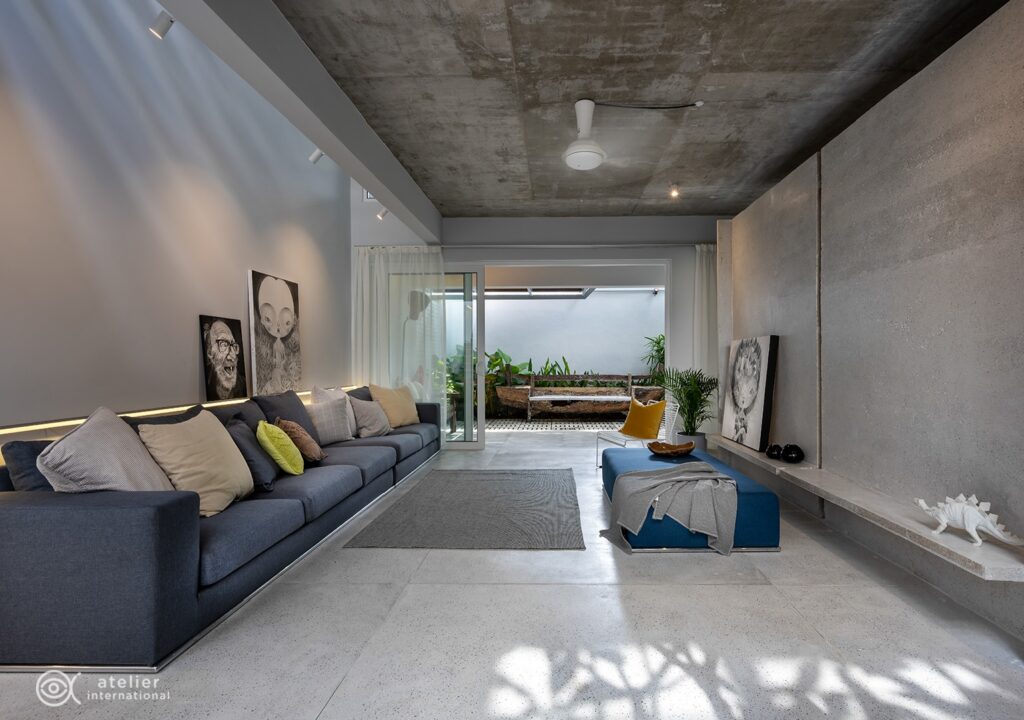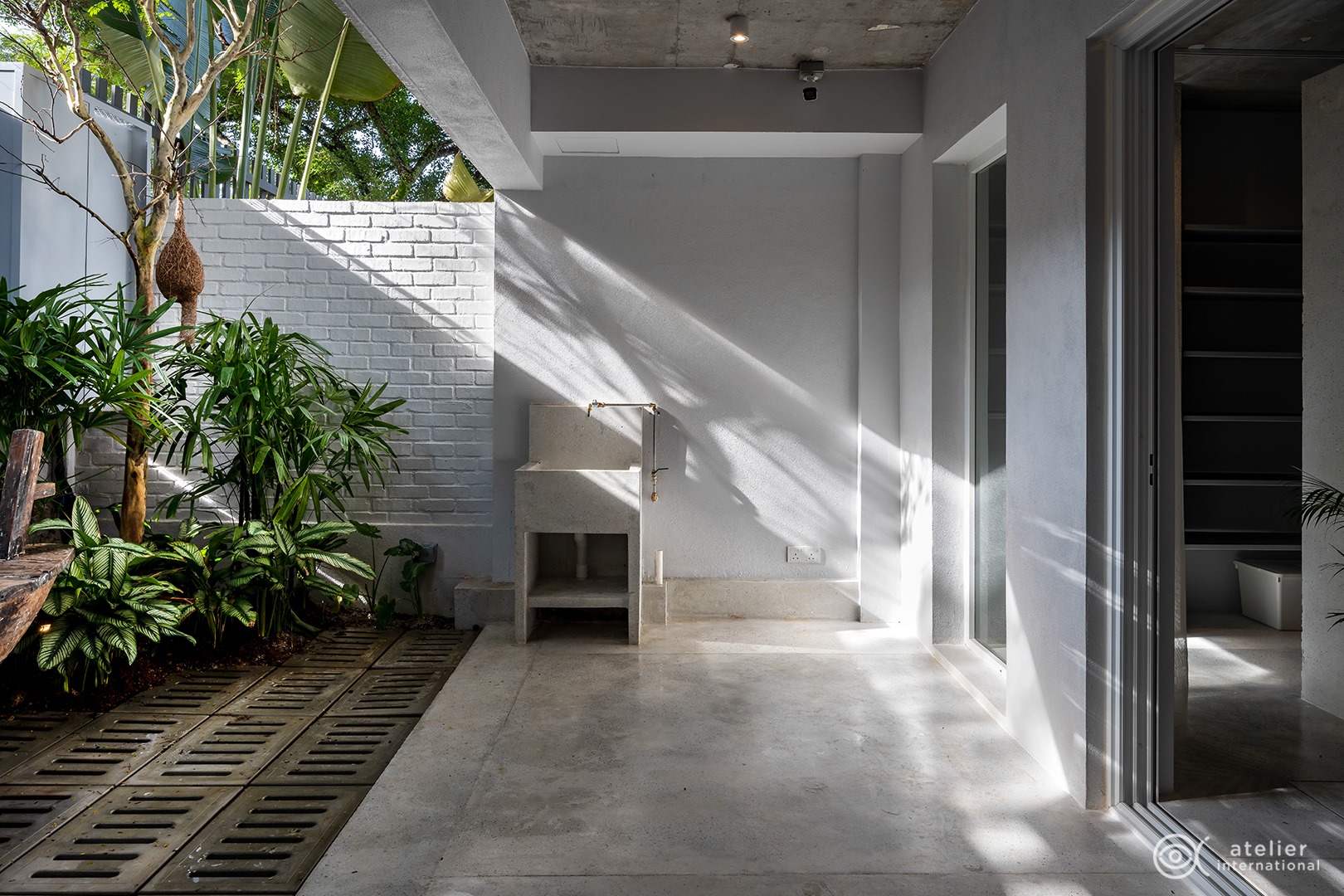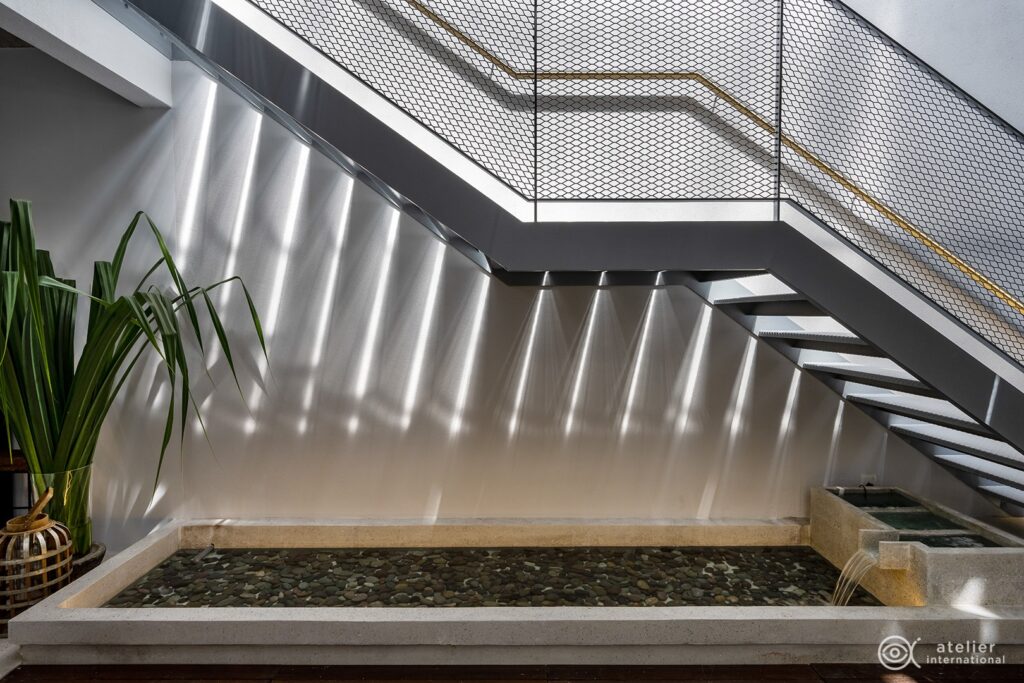 The team used terrazzo finishing for the majority of the house due to the aesthetical appeal of the material. Besides, it added to the nostalgic atmosphere of the home but the terrazzo used was given a modern twist to fit in the house design. There are pretty fish ponds in the house that help to balance the five natural elements as well. Going up, you can cross the metal bridge that connects the front and back of the house on the first-floor level. Overall, the house has a very welcoming and natural atmosphere that is perfect for the owner's needs.
All images are taken from Atelier International's Facebook unless otherwise stated.
Interested for more amazing house designs? Check out our collection of house design articles now.