Are you looking to give your living or work space a complete makeover? Or you may simply want to reorganize your home. Whatever the reason might be, you're probably here searching for the best places to buy furniture in Singapore, aren't you? Well! When it comes to buying furniture for your home online, it can be challenging to know where to start. You may ask your friends or search around the internet, but it's always helpful to have expert opinions to guide your decision.
There are numerous options available when it comes to purchasing furniture in Singapore. But remember! Not all furniture stores offer the same products and services. They offer different furniture styles, price points, and delivery times. And don't be fooled by the assumption that expensive stores offer superior quality products. This might not always be the case. 
If you're unsure about the reliability of online furniture shops, don't worry! We've got you covered. Our guide explores the best furniture stores in Singapore where you can purchase some high-quality home and office furniture. These stores offer a range of quality products at reasonable prices, with excellent service to match. So, let's start exploring!
Features of a Good Furniture Store
A good furniture store should have the following features:
You'll want to seek out a store that offers an extensive selection of furniture. A good furniture store offers a wide range of styles, designs, materials, and prices to suit different tastes and budgets. With a diverse range of furniture pieces on offer, you'll be able to find the perfect ones to transform your space into your dream sanctuary. Moreover, a good furniture store should be capable of catering to diverse furnishing requirements, whether they pertain to residential, commercial, or office spaces.
Replacing furniture or buying new furniture can be quite expensive. This is why it's important to find a furniture store that is committed to offering high-quality products. The best stores prioritize the quality of their products, refusing to cut corners or skimp on materials. Made of only premium-grade materials, their furniture pieces are built to withstand the test of time. This ensures that customers receive long-lasting value for their hard-earned money.
Good furniture stores have excellent customer ratings. The most reputable retailers make it easy to get in touch by prominently displaying their physical addresses and contact information on their websites. This way, you can rest assured that you're dealing with a legitimate business. To check whether a store is reliable or not, you can go through customer reviews on the store's website or on social media. It will provide you with insight into the experiences of previous buyers.
Excellent Customer Service
Apart from products, customer service also matters when it comes to selecting a furniture store for shopping. A good furniture store should have friendly and knowledgeable staff who are willing to help customers with their purchases. This includes answering questions, giving suggestions, and ensuring that customers are satisfied with their purchases.
In today's digital age, people crave convenience in every aspect of their lives, and furniture shopping is no exception. Therefore, a good furniture store should have a strong online presence. That means having a website that's not only easy to navigate but also showcases their furniture categories in a clear and concise manner. But if a website isn't in the cards, they should still have a social media presence or other digital ordering options to make furniture shopping as seamless and hassle-free as possible.
You may want to personalize the furniture you purchase to fit your unique needs and preferences. If so, look for a furniture store that offers customization options. Such options generally include diverse sizes and shapes, colors, materials, upholstery, and designs. Some furniture stores also offer modular furniture that can be reorganized to suit your shifting needs.
While high-quality furniture can cost a pretty penny, settling for lower prices is not always the wisest choice. Sometimes, cheaper prices come with hidden charges or lower-quality materials. Therefore, a good furniture store should maintain a balance between quality and affordability. Look for a store that offers competitive prices and occasional special deals to help you get the most value for your money.
Delivery and Installation Services
Once you select the perfect furniture pieces for your home, you'll want to make sure they arrive in good condition and are set up correctly. That's why a reputable furniture store will not only offer high-quality products but also reliable delivery and installation services. The delivery service should be prompt and efficient. They must handle your items carefully to avoid any damage in transit. Some stores even offer free assembly and installation of furniture after delivery.
Uncovering the Gems: Our 8 Favorite Furniture Stores in Singapore
These eight are the best one-stop-shops where you can buy some chic furniture pieces to upgrade your living space: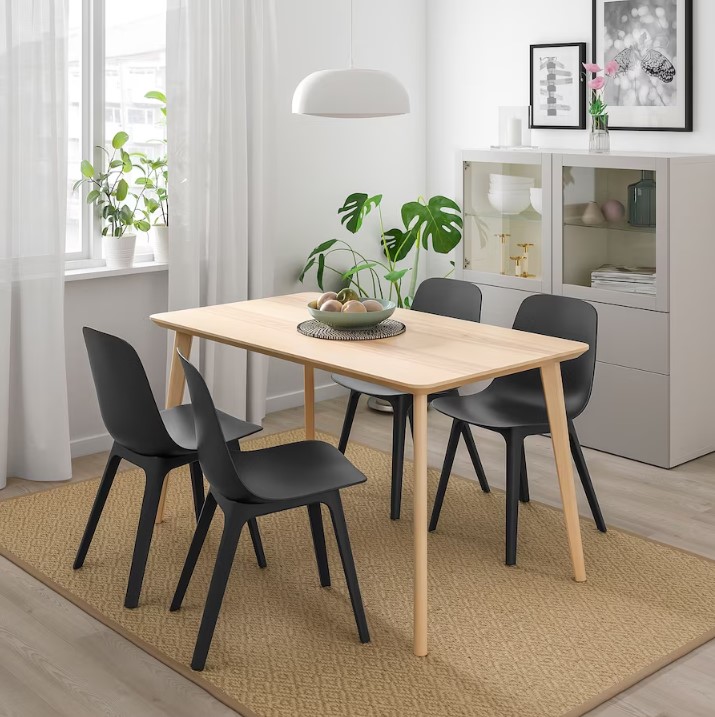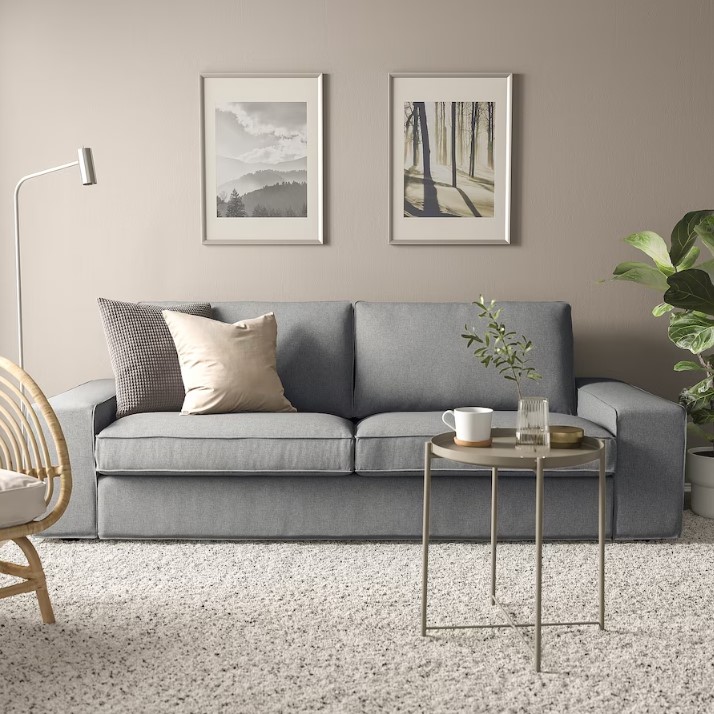 IKEA is a global retail company that brings contemporary and affordable furniture, home decor, and kitchen appliances to people all over the world. The company has over 300 stores worldwide, with more popping up in the future. IKEA is recognized as one of the top furniture brands in Singapore. Their furniture is famous for being easy to assemble at home, thanks to their handy "flat-pack" packaging.
What sets IKEA apart is its commitment to using sustainable materials in its products. It is a huge plus for anyone who cares about the environment. In addition to a wide selection of stylish furniture, the company also offers a range of services like interior design, renovations, and furniture assembly, so you can get all the help you need to make your dream home a reality. And with its friendly and knowledgeable staff always on hand to offer advice and answer your questions, you may rest assured that you're in good hands.
The furniture pieces you can find on IKEA Singapore's online store include:
Tables, desks, chairs, stools, and benches
Sofas, armchairs, and chaise longues
Cabinets, wardrobes, and chests
Bed frames
Gaming furniture
TV and media furniture
Bookcases and shelving units
Sideboards, buffets, and console tables
Kitchen trolleys, bathroom trolleys, and kitchen islands
Outdoor furniture
Bar tables and chairs
Café furniture
Children and nursery furniture
Room dividers
Visit them via:
Website | Facebook | Instagram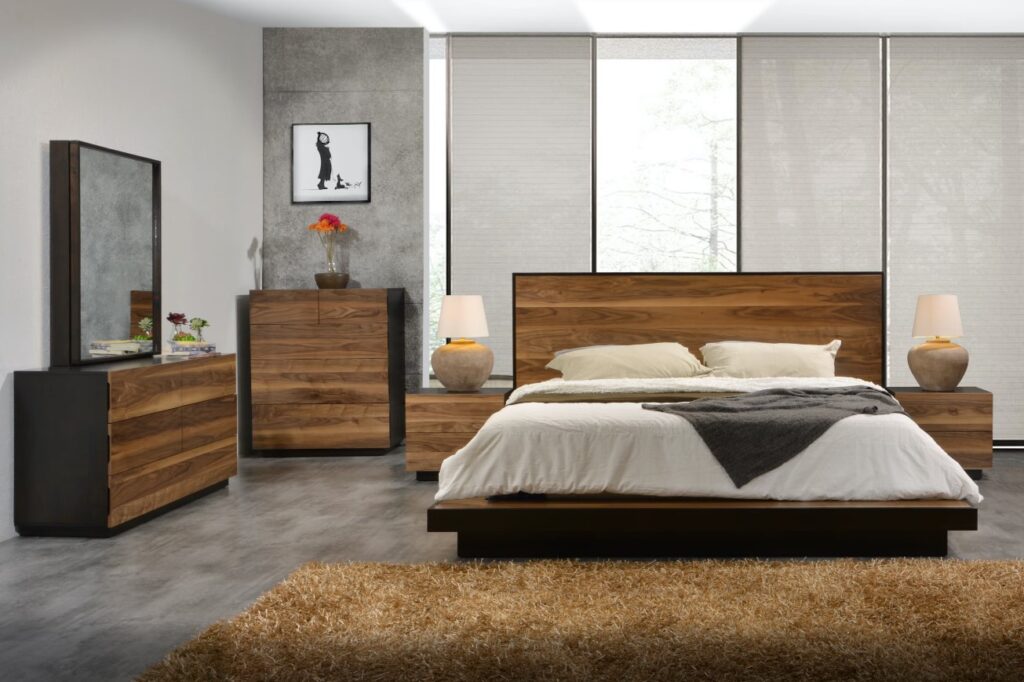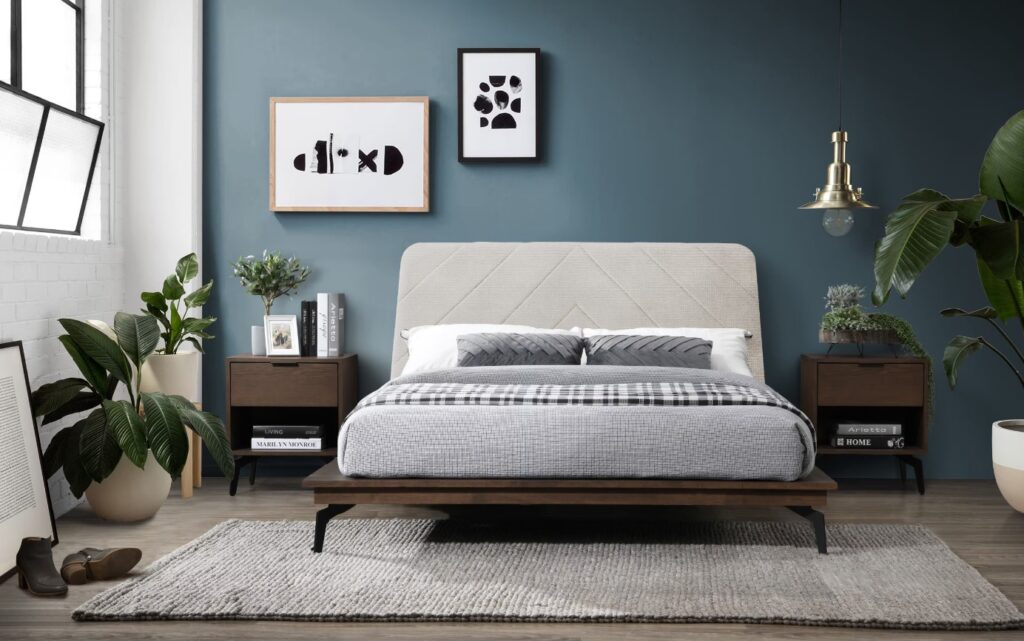 Deborah Wee and Danny Tan founded HipVan in 2013. It has since gained widespread recognition among Singaporean homeowners. It is the perfect place to buy everything you need to furnish your home. Many people are drawn to the store's well-made furniture pieces, with bed frames, TV consoles, coffee tables, and sideboards among the most well-liked items. HipVan provides furniture at reasonable prices so that everyone can easily furnish their home.
HipVan has a wide selection of furniture, including Scandinavian, industrial, minimalist, and boho styles. These designs are available in more than 5,000 variations on their website. And every piece of furniture that you can find on their website has been carefully chosen to match your preferences. For orders over $250, HipVan offers free furniture delivery. In addition, they will assemble it for you free of charge.
HipVan's whole range of furniture includes the following products:
Sofas
Dining sets, dining tables, and dining chairs
Bedside tables, dressing tables, chest of drawers, and wardrobes
TV consoles, sideboards, bookshelves, and cabinets
Study tables and coffee tables
Office chairs, massage chairs, and lounge chairs
Bean bags and poufs
Benches and stools
Outdoor furniture
Pet furniture
Visit them via:
Website | Facebook | Instagram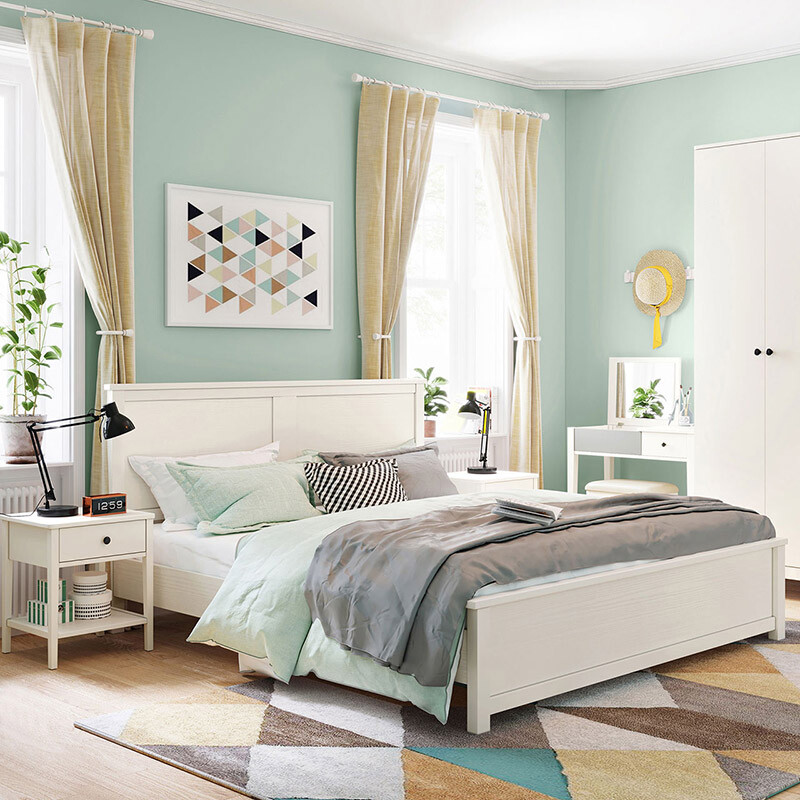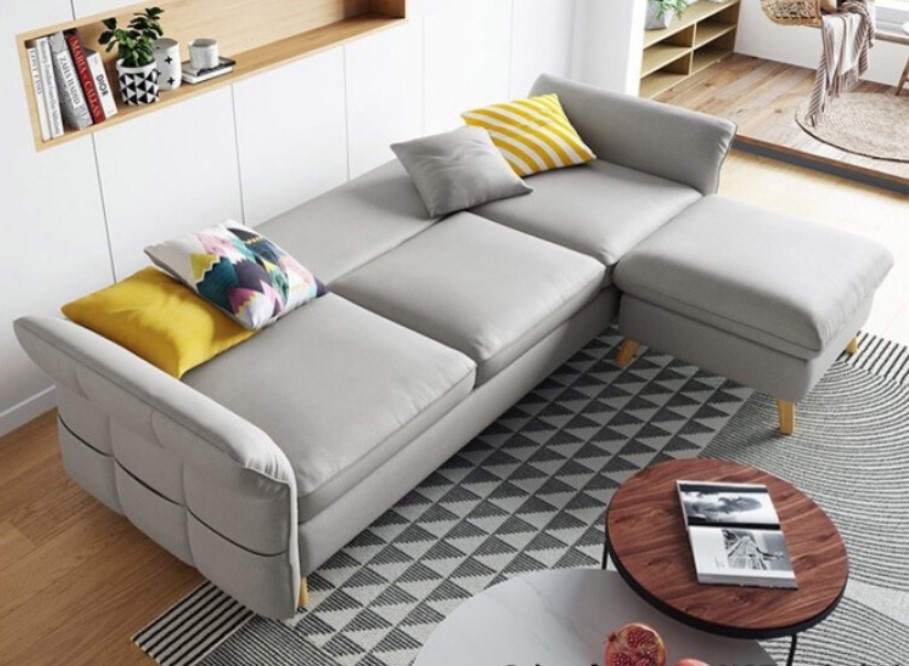 Are you looking for furniture that combines both design and functionality? Then there is only one place to go: FortyTwo furniture store. With more than 600,000 monthly visitors, it is Singapore's biggest homegrown e-furniture site. In terms of furniture and accessories, the store offers more than 20,000 items in both traditional and modern styles. This extensive collection of furniture pieces includes everything from cozy couches to elegant dining sets. So you're sure to find something that matches your taste.
FortyTwo's furniture pieces are not only stylish but also durable and made from high-quality materials that will stand the test of time. The company does not have a showroom and operates 100% online. And this is why it offers low prices for its furniture. Furthermore, you can always get assistance from its helpful and knowledgeable staff in picking the ideal items for your home.
The furniture pieces from FortyTwo that will make your home look and feel amazing are:
Sofas, sofa beds, and daybeds
Lounge chairs, armchairs, and recliners
Wardrobes and shoe racks
TV consoles, display cabinets, bookcases, sideboards, and high boards
Kitchen trolleys and cabinets
Dining chairs, dining benches, and bar stools
Dining tables and coffee tables
Bedside tables, dressing tables, and study desks
Bedroom furniture
Outdoor furniture
Visit them via:
Website | Facebook | Instagram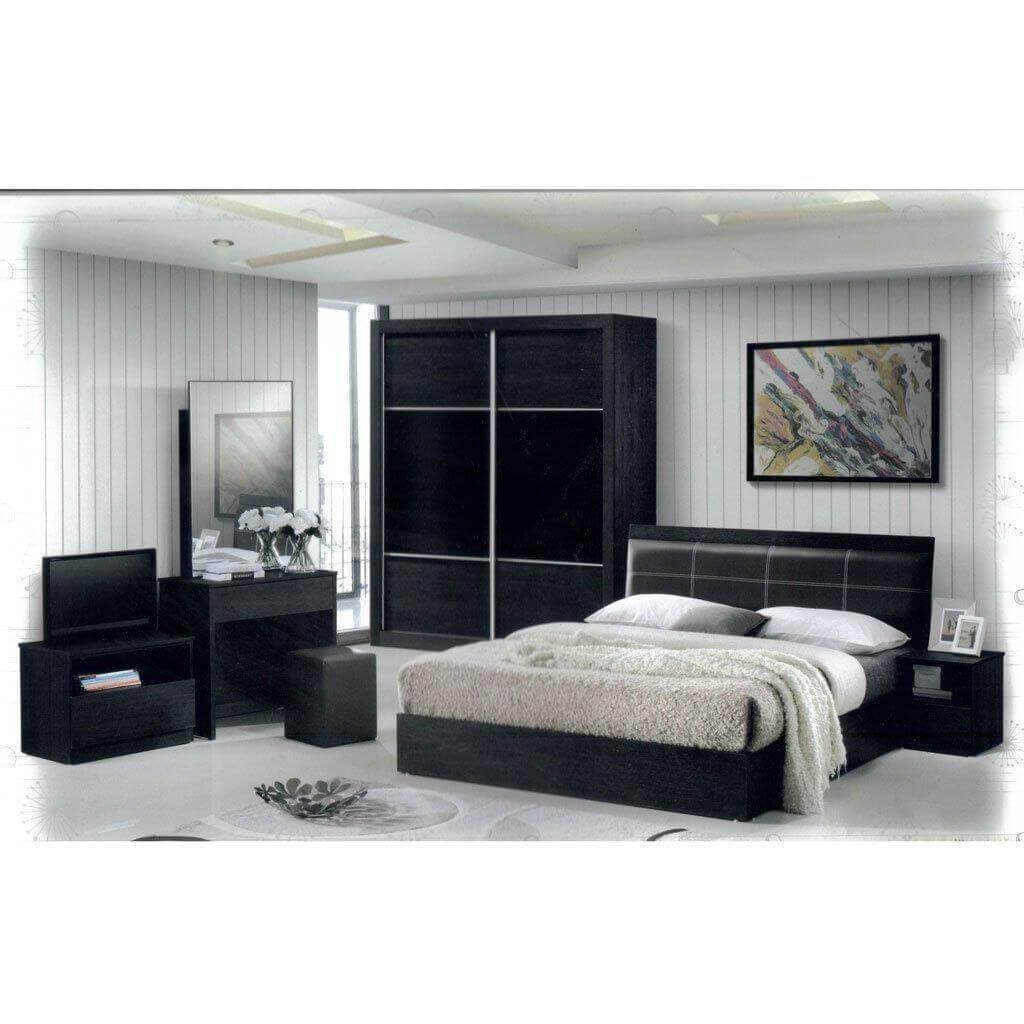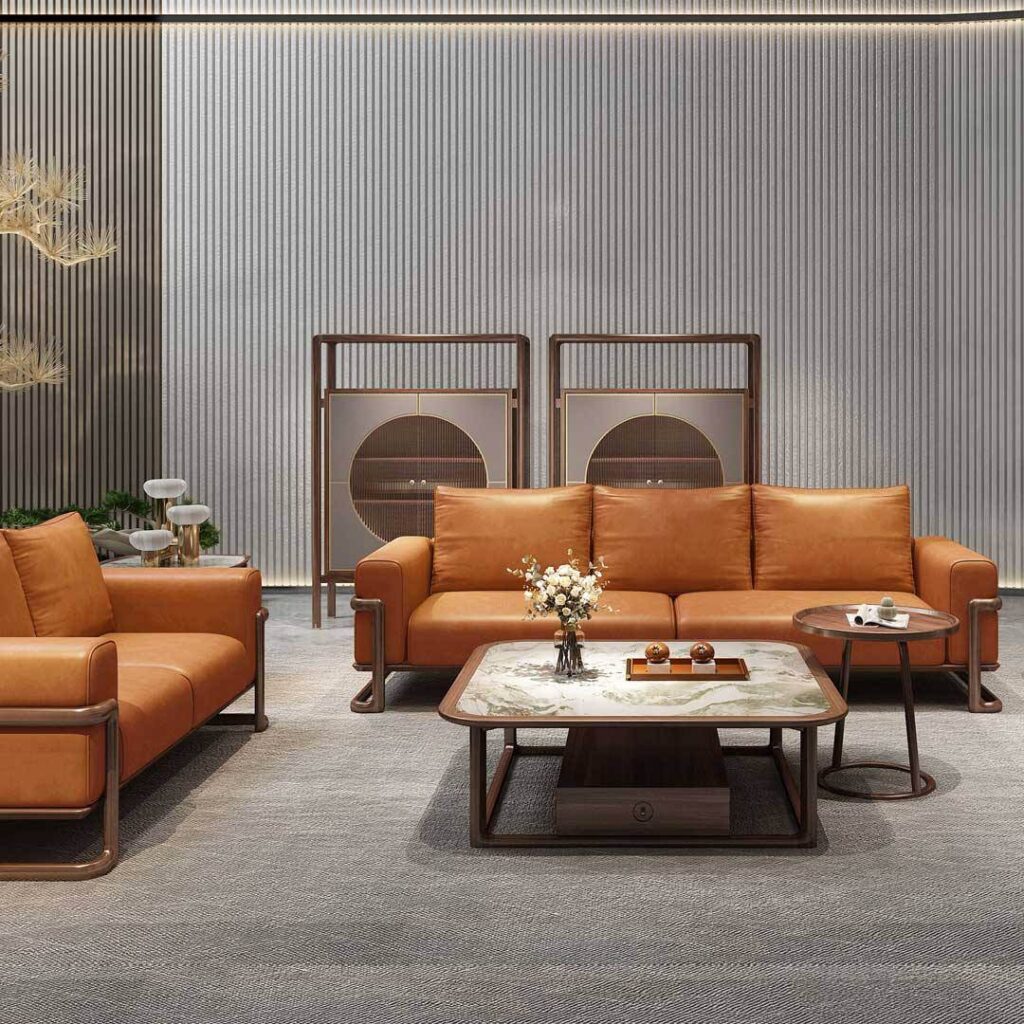 Founded in 2017, MegaFurniture is a furniture retailer in Singapore. They provide a wide range of furniture options that are created to be stylish, cozy, and durable at the same time. Their furniture pieces are a great choice for anyone looking to transform their interior design. MegaFurniture is renowned for providing adaptable and affordable furnishings that are carefully chosen to breathe life into any space. Their designs meet the needs of all modern homeowners.
With MegaFurniture's selection of the newest furniture, you can finish off your interior design in every room of your house, from the bedroom to the living room. They provide a wide selection of high-quality mattresses, beds, sofas, cabinets, and tables. Thanks to their careful selection of high-quality furniture, affordable prices, and dependable customer service, MegaFurniture has established a reputation as Singapore's top furniture retailer. The company values comfort as much as aesthetics.
Some amazing furniture pieces from MegaFurniture include:
Sofa sets and bedroom sets
Tv consoles and storages
Coffee tables and bar stools
Shoe cabinets, wardrobes, and dressing tables
Sideboards and buffet hutches
Display units and bookshelves
Ottomans and stools
Bean bags
Dining furniture
Office furniture
Outdoor sofas
Garden tables and chairs
Visit them via:
Website | Facebook | Instagram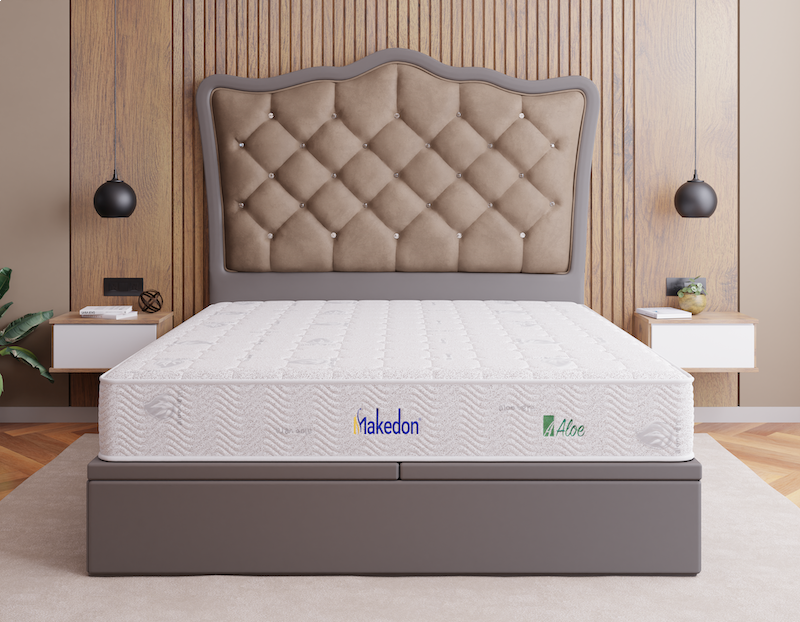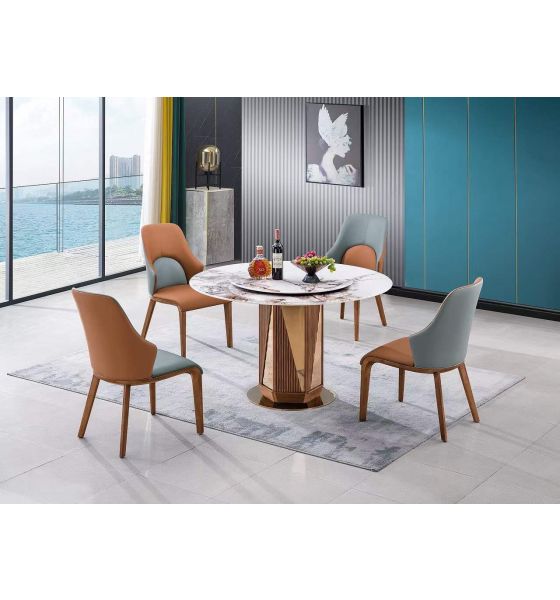 If you're in Singapore and looking to furnish your home, Choice Furniture is definitely worth checking out. The store has more than 20 years of reliable experience in the Singapore furniture market. They believe that furniture is more than just a functional item. So they design it to reflect your personal taste and style. The company provides a carefully chosen range of furniture items that are intended to improve the aesthetics and usability of your living area. 
From marble dining tables to Chesterfield sofas, Choice Furniture offers a diverse selection of visually stunning products. Their furniture is available in a variety of designs, from timelessly elegant classics to cutting-edge modern pieces. Therefore, you can be sure to discover something that appeals to your individual sense of style. Each piece of their furniture is expertly curated, with quality checks professionally carried out abroad to guarantee that it satisfies the requirements of discerning customers.
Choice Furniture offers the following choices for furniture:
Sofas and accent chairs
Dining sets and bar stools
Coffee tables, TV sideboards
Shoe cabinets and wardrobes
Beds, bedframes, side tables, and Makedon mattresses
Outdoor furniture
Study chairs and bookshelves
Visit them via:
Website | Facebook | Instagram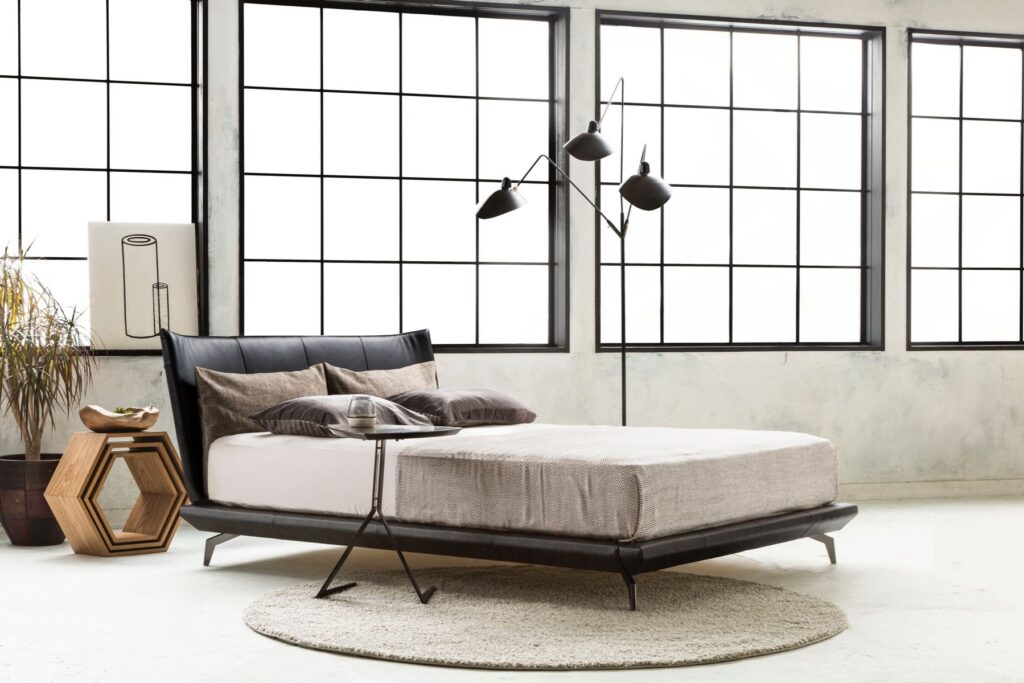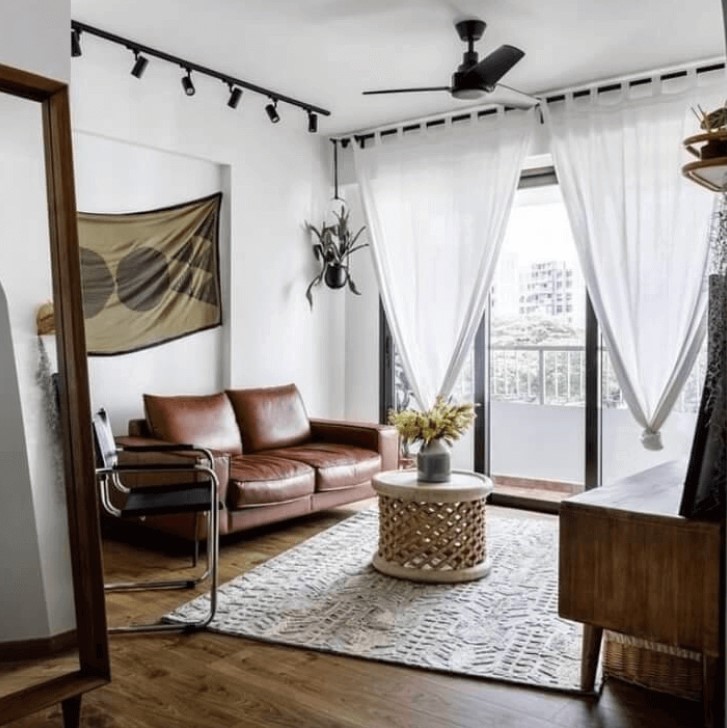 Grey & Sanders believes that "everyone deserves to own a piece of furniture that tells a story through its materials, craftsmanship, and your involvement." That's why they offer a wide range of furniture pieces that can be customized to meet your individual needs. The company supports sustainable concepts by selling high-quality furniture that lasts for years. It guarantees that the materials and finishes they use are pollution-free and environmentally friendly.
Whether you're looking for a bold statement piece to anchor your living room or a sleek and functional desk for your home office, Grey & Sanders has got you covered. Their furniture is made with both comfort and style in mind. And with their friendly and knowledgeable staff on hand to help you every step of the way, you can be sure you'll find the perfect furniture pieces to create your dream home. 
So why wait? Visit Grey & Sanders today and start bringing your design vision to life with their following furniture range:
Sofas, ottomans, and armchairs
Wood slabs
TV consoles and console tables
Coffee and side tables
Dining tables, dining chairs, and dining benches
Office furniture
Bedroom furniture
Visit them via:
Website | Facebook | Instagram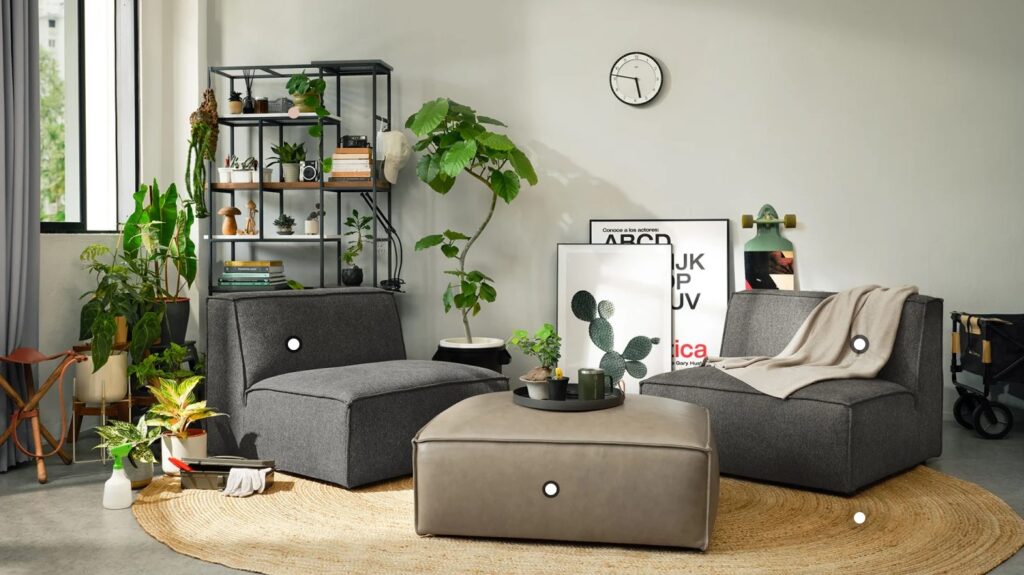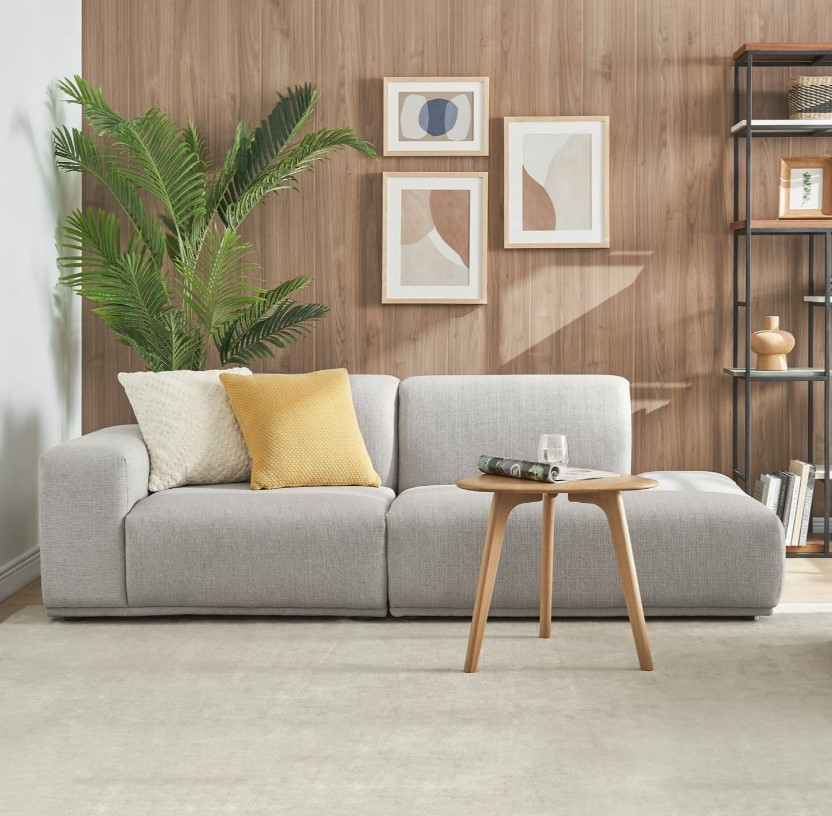 Declan Ee, a visionary Singaporean businessman, founded Castlery in 2013. It has since gained widespread recognition among local homeowners. This locally owned furniture company provides a wide selection of furniture to suit every need in your home. Whether you're looking for a comfortable sofa, a sturdy dining table, or a stylish bookshelf, Castlery has everything you may need.
Every material used by Castlery is of the highest caliber, featuring fine workmanship, practical resilience, and tried-and-true durability. They provide amazing deals like free shipping on orders over $300 and hassle-free returns in the event of defects. All the furniture pieces from Castlery are timeless and long-lasting. It means the pieces you buy from here will never go out of style!
Castlery offers the following amazing pieces of furniture to choose from:
Sofas, sofa beds, footstools, ottomans, and poufs
Dining tables and coffee tables
Side tables, desks, and console tables
Armchairs, dining chairs, bar stools, and benches
Beds, bedside tables, and dressers
TV consoles, sideboards, shelves, and cabinets
Outdoor lounging furniture
Outdoor dining furniture
Visit them via:
Website | Facebook | Instagram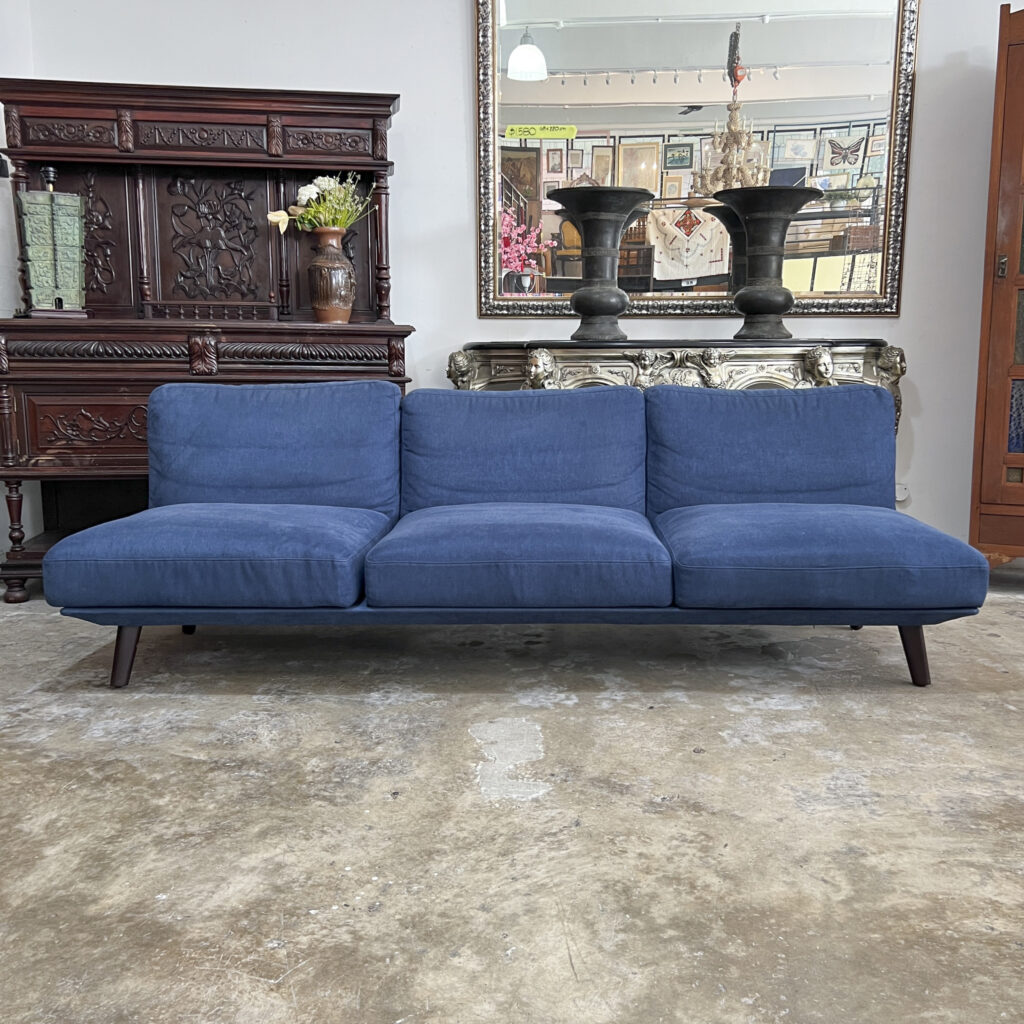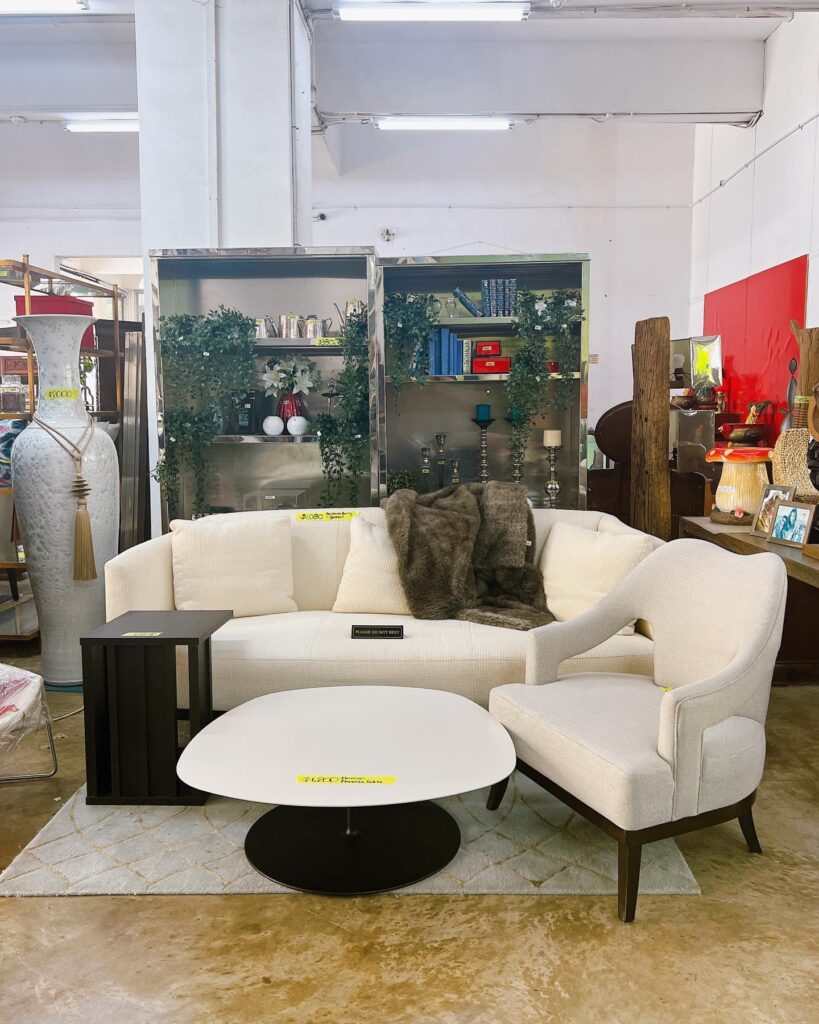 At Hock Siong & Co., you can find everything you need to turn your house into a home. Their store carries a wide selection of furniture pieces that cater to different styles and budgets. These range in designs from sleek and modern to traditional and rustic ones. Basically, their furniture is made by recycling old furniture, ensuring that you get the best furniture at affordable prices.
Whether you're looking for an antique marble top table, a sturdy dining table, or a luxurious sofa set, Hock Siong & Co. has something for everyone. In addition to selling furniture, the company also offers services like furniture recycling and up-cycling, disposal and waste management, furniture valuation, appraisal, etc. 
Experience the difference quality furniture can make in your home with the following pieces from Hock Siong & Co.:
Coffee tables and dining tables
Writing tables, side tables, and end tables
Dressing tables and wardrobes
Armchairs, sofas, ottomans, stools, and benches
Antique furniture
Side cabinets, sideboards, and consoles
Bookshelves, display cabinets, and chests of drawers
Outdoor furniture
Visit them via:
Website | Facebook | Instagram
Final Thoughts
Finding a reliable online retailer for new furniture can be quite challenging. In order to make it simpler for you, we put together this listicle guide featuring eight of Singapore's best online stores that sell high-quality and durable furniture. All of these offer furniture with prices ranging from moderate to affordable. Furthermore, they have a good selection of products that meet the preferences of almost every homeowner. Last but not least, a lot of these online stores occasionally offer furniture at a discount for customers on a tighter budget. Now, where you choose to purchase furniture for your space from among these places will ultimately depend on your personal taste.