Are you starting a new business or simply trying to reorganize your workspace? Are you currently looking around for the best place to buy office furniture in Malaysia? If you are buying furniture for your office online, where do you go? You can ask your Malaysian friends, look around on the internet, and try out furniture shops and other options, but it would be great to get some expert opinions.
There are many places where you can buy office furniture, but they are not all the same. They have different styles of furniture, different prices, and different delivery times. But remember, expensive shops don't always offer reasonable products. So, if you're not really sure how reliable an online furniture shop is, don't worry! We've found you some great office furniture out there. This guide looks at different online shops in Malaysia where you can buy office furniture. These furniture stores will give you both quality items at a reasonable price and good service.
What are the things to consider before buying office furniture?
When it comes to buying office furniture online, there are a few things to keep in mind. Considering these, you can be sure to have a positive experience while buying your desired furniture.
First and foremost, you'll want to make sure that the site you're buying from is reputable in the market. 
Make sure to do your research and compare prices from different retailers.
Consider the shipping costs and delivery time when making your purchase. 
Be sure to read the return policy in case you need to return a piece of furniture.
Read the reviews posted on their website to learn about the purchasing experiences of previous customers.
Take measurements of your office space to make sure the furniture will fit in there. 
Lastly, you'll want to make sure that the furniture you're buying is going to be a good match with your office space's aesthetics.
Our Selection of 7 Best Places to Buy Office Furniture In Malaysia
We've been able to find these seven great furniture stores online where you can buy reliable furniture for your office.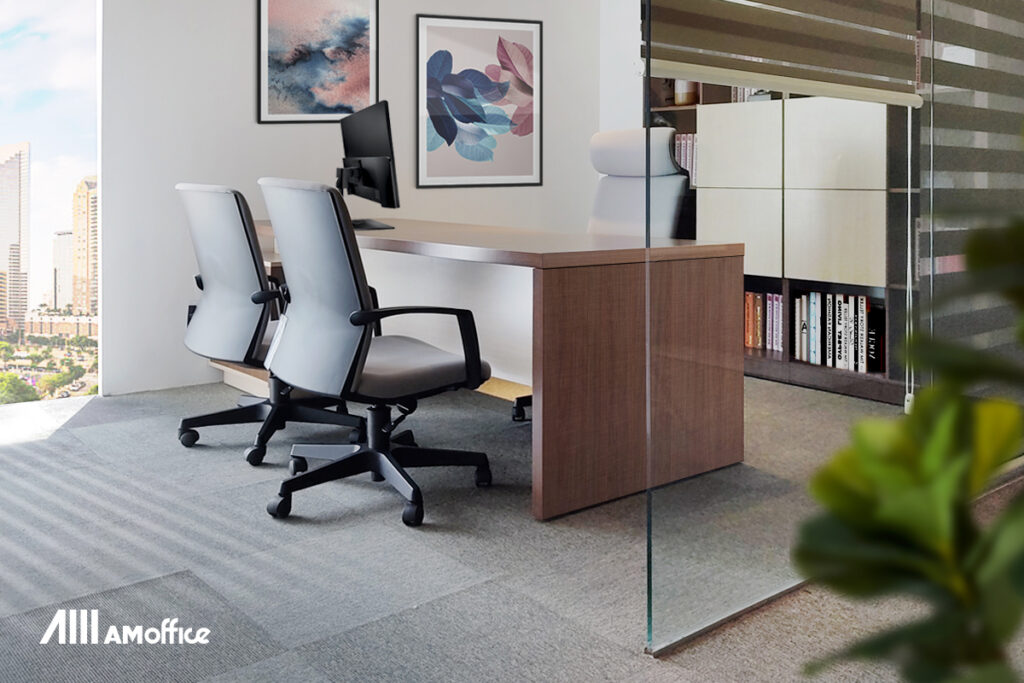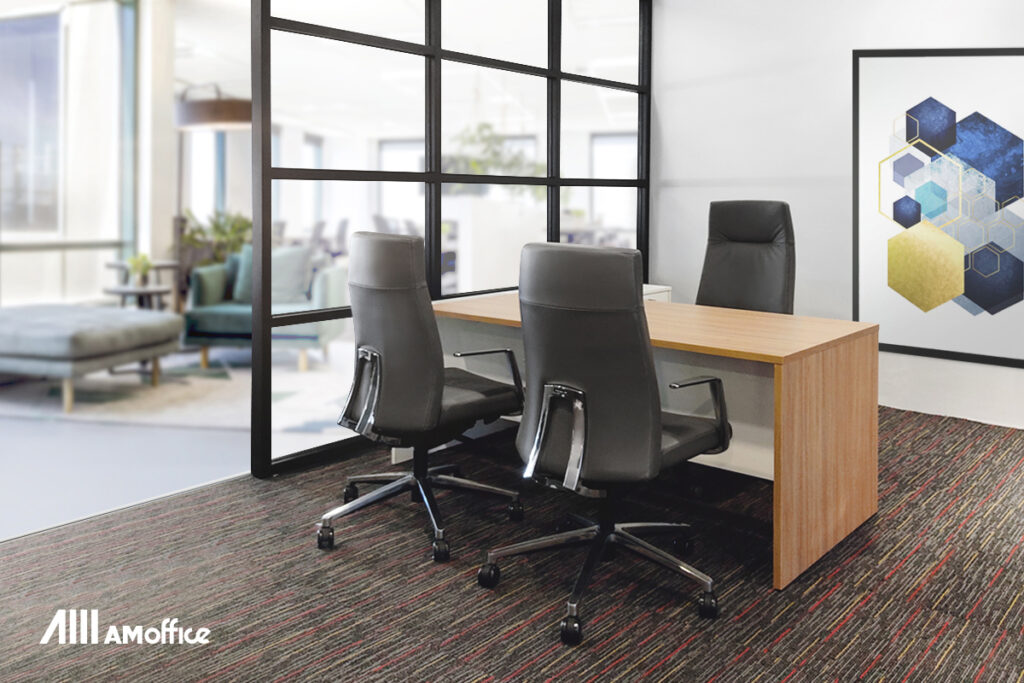 The AM Office has been providing its services since 1995. As indicated by its name, AM Office works to take your offices and workspaces to a higher level of comfort. It manufactures your basic needs like chairs, sofas, and desks while making them a lot more comfortable.
There are a lot of reasons why its clients keep coming back to AM Office to buy products for their workspaces. 
You can shop anything from here without worrying about the consequences because every product comes with a manufacturer's warranty. 
The AM Office answers all your questions so your mind can be at peace before buying something.
It provides free delivery within the Klang Valley if your order is more than RM200. 
They provide the best quality furniture for your perfect office while considering your needs and your budget. 
At the AM Office, the staff will work closely with you and, if necessary, offer guidance. Free quotes, a layout plan, and on-site measurements are all included in their consultation.
Visit them via:
Website | Facebook | Instagram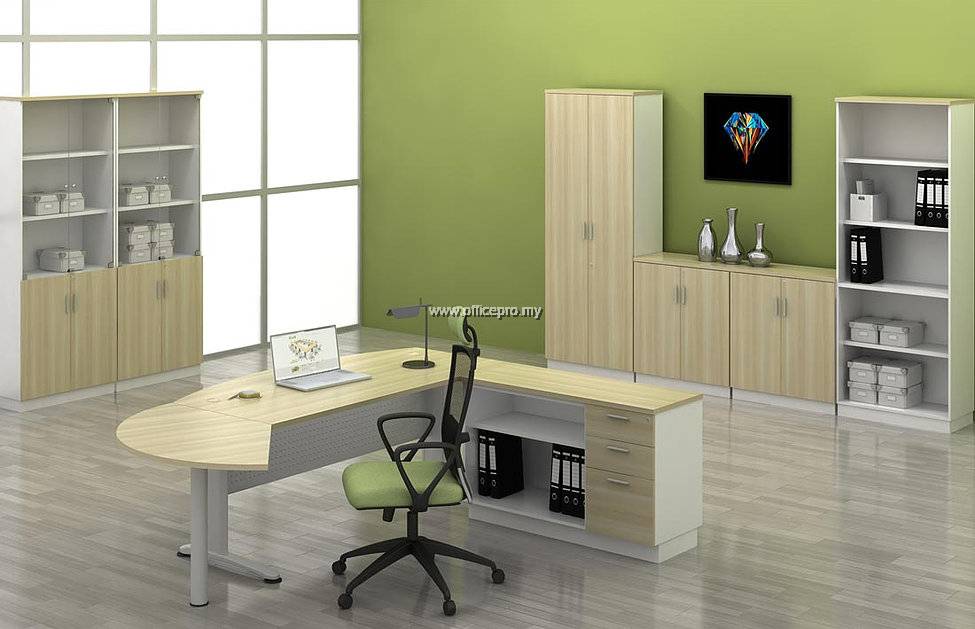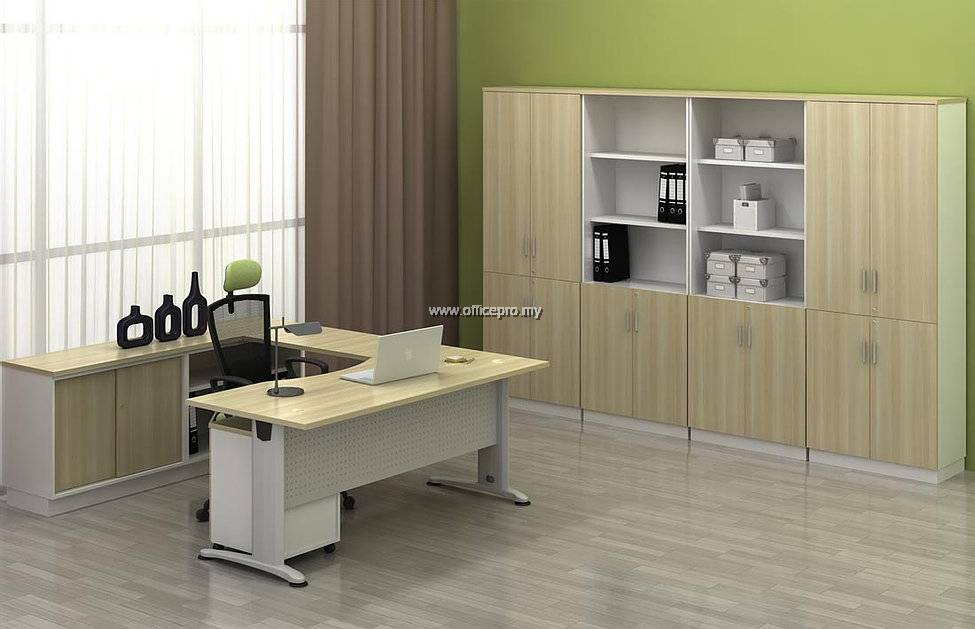 Office Pro is just the best place to buy furniture for your cozy room. It doesn't matter if you want to buy furniture for your home or your workspace; the furniture bought from Office Pro will match any room and make your life a lot easier. 
There are a lot of factors that make this brand one of the best furniture manufacturers in Malaysia. 
You can buy a wide range of furniture including sofas, storage cabinets, ergonomic chairs, office workstations, and steel furniture all from a single place. 
All the products bought from Office Pro come with a warranty of upto 2 years, so you can replace the product in case of any damage.
At Office Pro, you will find the premium and best-quality pieces of furniture at the lowest possible price as compared to the whole market. 
It provides free shipping on orders of above RM200 within the Klang Valley and Selangor, Malaysia.
Solely for your facility, free installation is also provided by Office Pro. 
Its portfolio that shows the projects done for different clients will make you satisfied and you will be ensured that you are investing in the right place.
Visit them via:
Website | Facebook | Instagram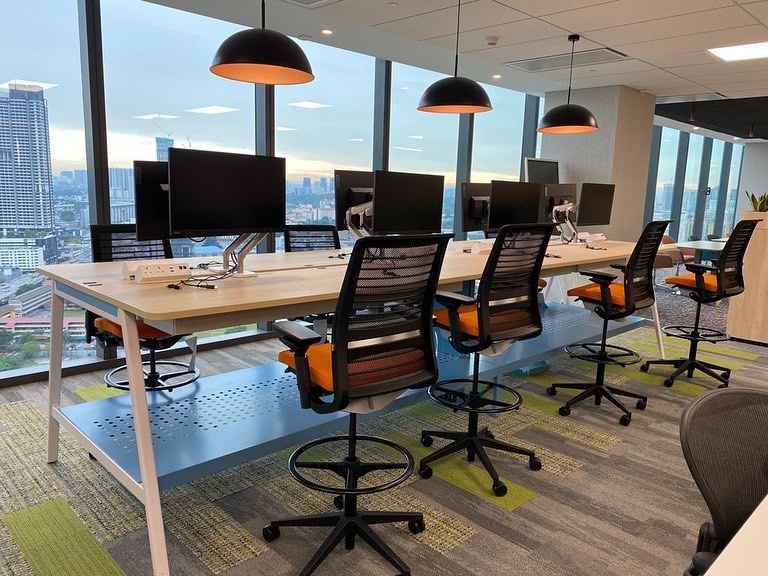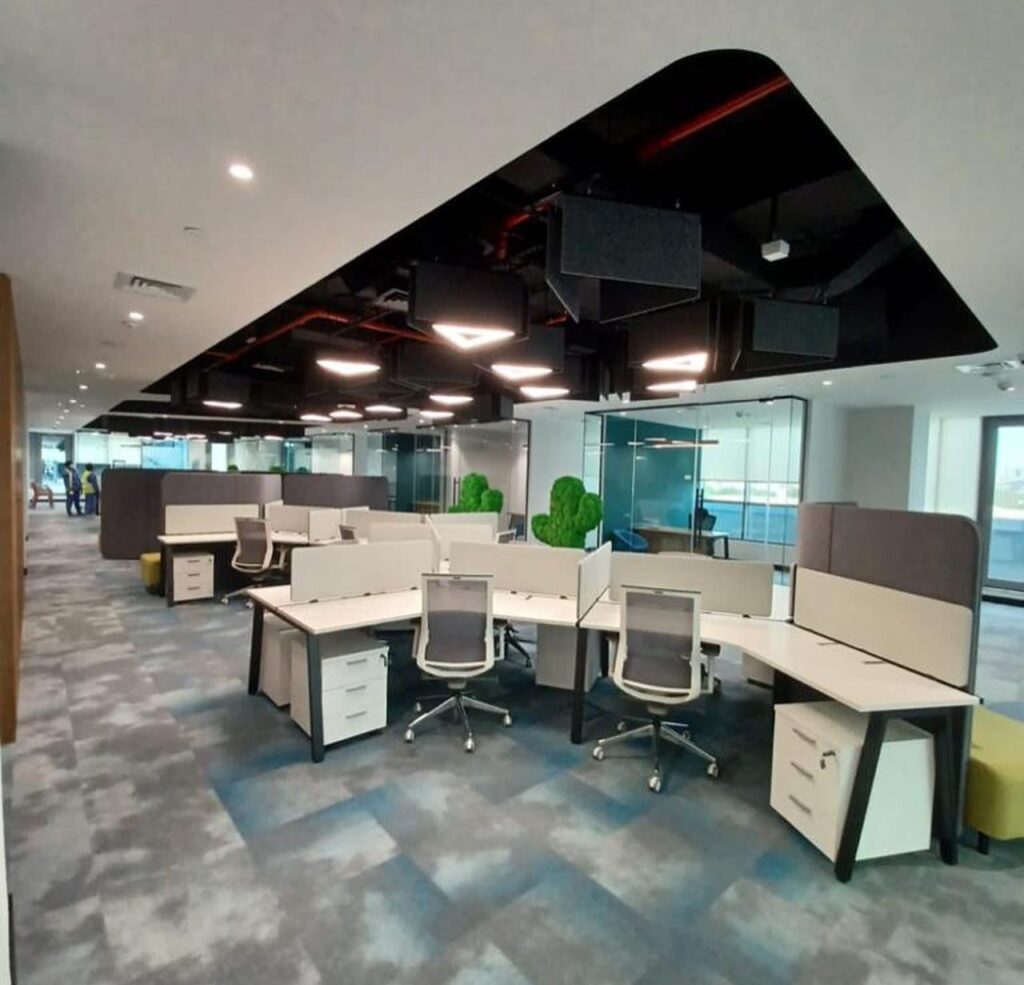 Zen Pro, a leading provider of office space planning and furniture systems, is headquartered in Malaysia. It specializes in manufacturing modular office furniture, office partitions, open-plan systems, Kastel designer seating, and Stua designer chairs. It offers high-quality office furniture with creative and motivating designs. At Zen Pro, office furniture systems are made to fit your workspace and environment and improve them.
It suggests solutions such as layout considerations, color coordination, workflow efficiency, potential future add-ons, and similar things. Briefly, it serves as your consultant upfront. 
The best part is that Zen Pro constantly strives to provide the best alternatives for your budget.
If you want chairs, then there is a wide range of ergonomic chairs available for you which are very comfortable and sustainable.
The phone booths and meeting booths are soundproof and also have maximum ventilation and auto lightning.
They have satisfied clients even in other countries including Japan, Singapore, and Australia.
Visit them via:
Website | Facebook | Instagram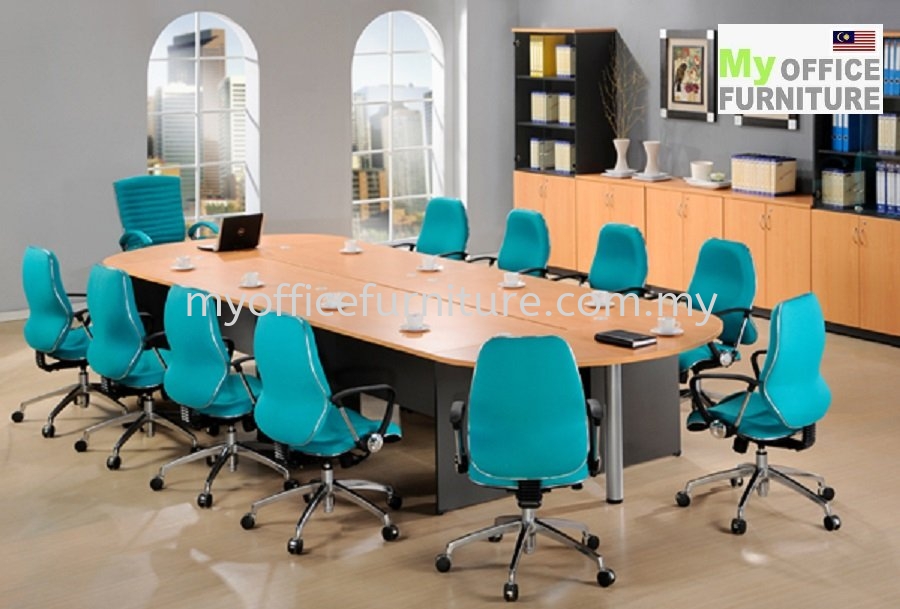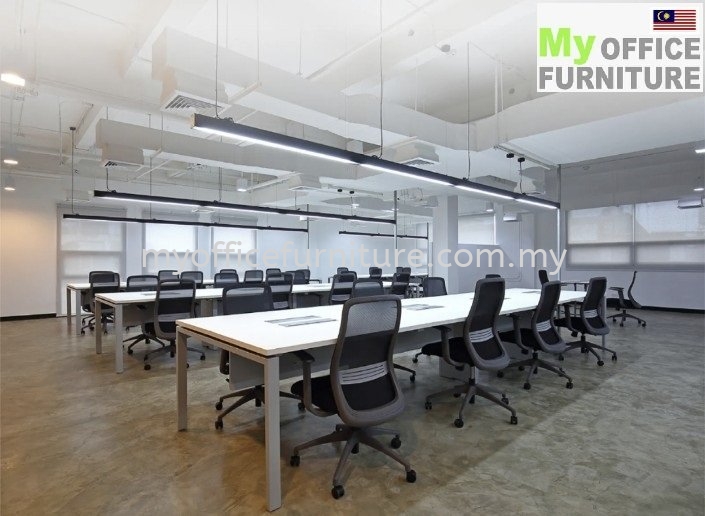 My Office Furniture has been selling its best quality furniture for 15+ years in Malaysia through a network of distributors. They have every type of product that you need for your flawless office. The high-quality products provided by My Office Furniture include chairs, various kinds of tables, whiteboards, sofas, workstations, storage cabinets, reception counters, etc. 
It is a renowned online furniture brand in Malaysia due to the following reasons:
It is a company that is wholly made in Malaysia and offers the best quality products all over Malaysia.
The customers who chose My Office Furniture to fulfill their office needs have never ever regretted it because for this brand, their customers are always their first priority.
It is one of the cheapest brands in Malaysia that you will ever find. They sell their products at the lowest price every day but never compromise on the quality and material of the product.
Visit them via: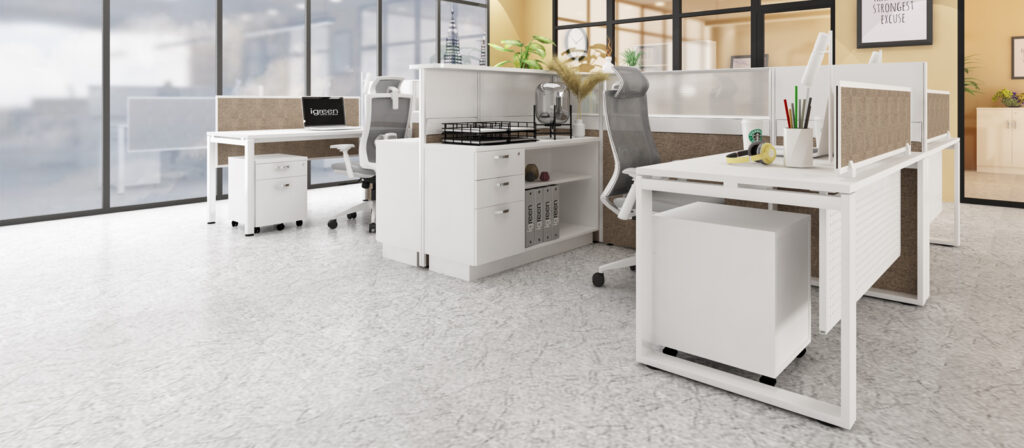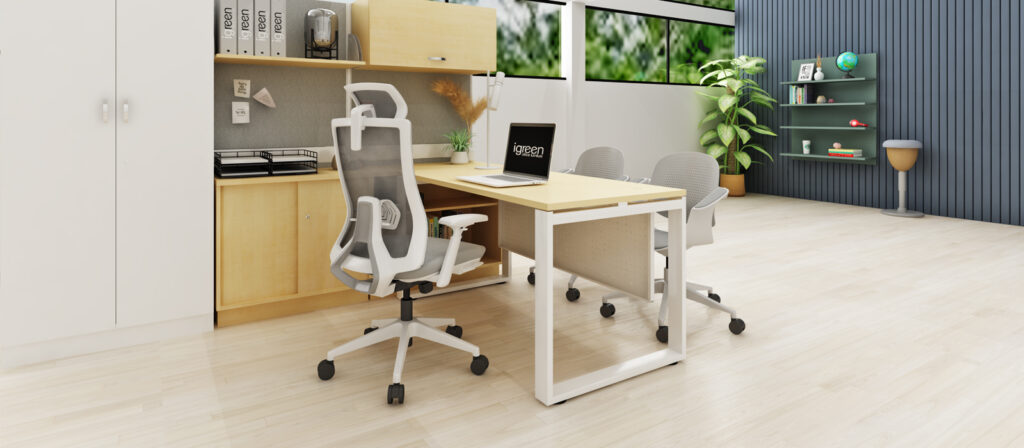 IGREEN Office Furniture invented the modern workspace office system and established the field of office product design in Malaysia. They established criteria for addressing the need for a practical workstation interior from their research and experience in Malaysia.
Igreen can work with you to optimize the possibilities of your space and develop the ideal solution depending on your company structure, work style, and business type, regardless of space or budget.
Every product from Igreen comes with a 1-year warranty that allows you to shop without worrying about damages and manufacturer's faults.
For areas within the Klang Valley, free delivery is provided with a minimum purchase of RM500. Delivery fees might be charged to customers who live outside the Klang Valley.
The packaging for the products includes a handbook for assembly. However, Igreen offers free installation and assembly on-site by our qualified staff to reduce your burden.
Igreens will be your consultant even after you have done the shopping. Every query related to the product will be answered readily. 
Igreen offers dismantle, move, and reassemble services if you're moving out or want to clean up your property before turning it over to your landlord.
Visit them via:
Website | Facebook | Instagram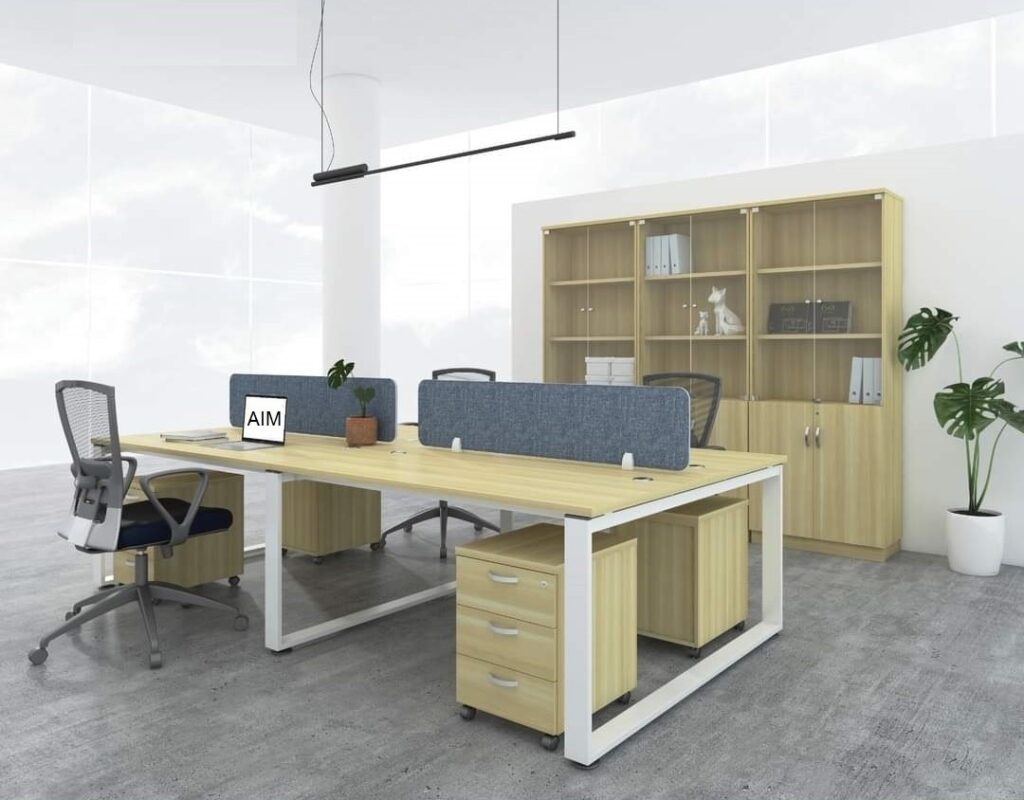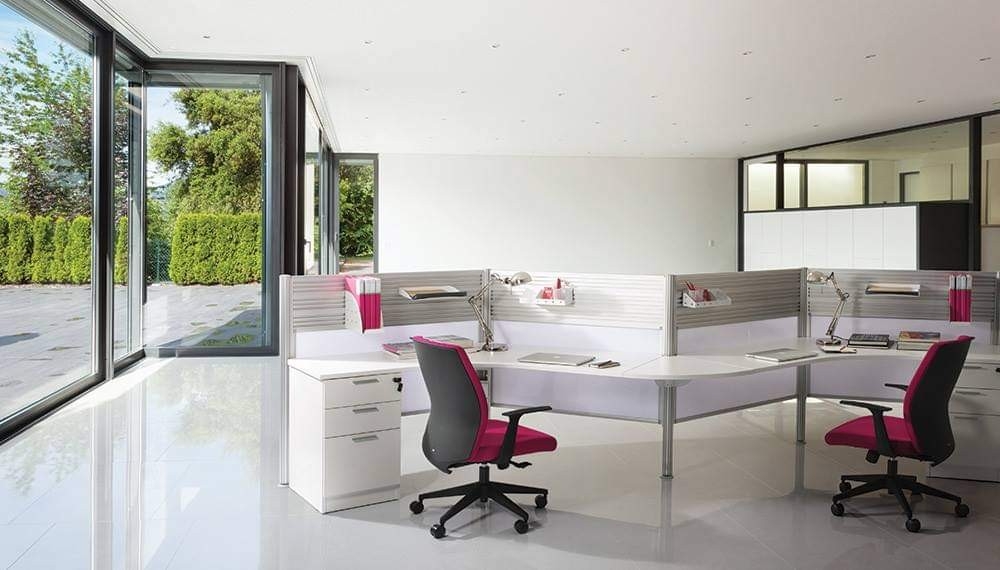 Aimsure is a furniture manufacturer situated in Seri Kembangan, Selangor, Malaysia. It has been working as an office renovator since 2005. Aimsure's office renovation and refurbishment services are available for a variety of businesses and developments, and they include both interior and external work. 
Here is why clients love to shop at Aimsure:
Aimsure works in accordance with space planning and will help you to find the best product according to the space of your home. 
Furniture and carpentry work for your office is done reliably and just according to your preference. 
During the construction, the on-time site supervision provided by Aimsure makes the installment a lot more easier and trustworthy.
The after-sales services allow you to find the answers to all of your questions about the products. Aimsure will consult you without any hesitation.
Visit them via: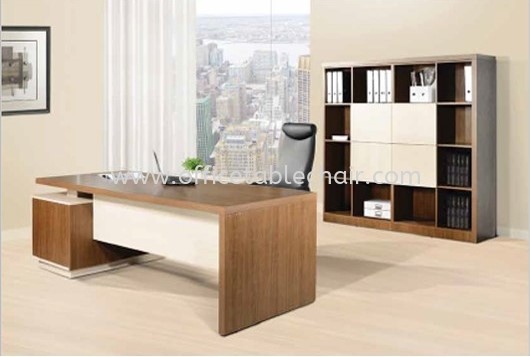 Asiastar Furniture is an office furniture supplier company situated in Petaling Jaya, Selangor, Malaysia. Working tables and chairs, dividers, cabinets, whiteboards, and other items are just a few of their many offerings. As requested by clients, they offer on-demand searches for particular furniture, such as office partitions, workstations, director tables, and office sofas. Asiastar may not be the cheapest company out there, but its products are priced according to the quality of the materials used. 
The return policy is available for their products only if the product is damaged due to the company's faults. Otherwise, there is no return or change policy available. 
The length of the production lead depends on the type of product. Each item on the list will have a production lead time, which ranges from 7 to 21 days. They will let you know when the production is finished and when you can come self-pick up from the showroom.
When you place an order worth more than RM600 in one go and deliver to a single location in the Klang Valley, delivery service is provided FREE.
Visit them via:
Final Thoughts
An office is a very important place. By getting the right furniture for your office, you can see an increase in your productivity while maximizing your comfort at the same time. Finding a trustworthy retailer to buy your furniture from might be time-consuming, but we've already done the legwork for you. Our list has all the best places in Malaysia to buy office furniture. These offer different pieces of furniture for different office needs. Now, all that's left for you to do is choose one of these stores, visit it, look over your furniture, and place your order!