The living room is undoubtedly the heart of every home, and a TV cabinet is the heart of every living room. It is an essential piece of furniture that serves two basic purposes: it holds your television and enhances the room's appearance overall. A well-designed TV cabinet not only improves the aesthetics of your living space but also offers functional storage options for all of your entertainment gear. It allows you to keep all of your entertainment-related items, such as your TV remote control, speakers, DVDs, CDs, and gaming consoles, in one place. Many TV cabinets also have room for other decorative items like photo frames, indoor plants, scented candles, and books.
There are many factors to take into account when picking the ideal TV cabinet, such as size, style, and functionality. In this blog, we'll take a closer look at the top TV cabinet options available in Malaysia. This guide will cover the most recent TV cabinet designs, their functionalities, and their features. By reading it, you can find the perfect TV cabinet that fits your needs and preferences and make an informed buying decision. So, whether you're looking for a sleek and modern design, a rustic and traditional look, or something in between, we've got you covered. Continue reading to learn more about the beauty of our favorite TV cabinets and the many advantages they can offer for your living room.
Features of a Good TV Cabinet
A good TV cabinet should have the following features:
Appropriate Size: The TV cabinet's size should match the dimensions of your television and the space in which it will be installed. A cabinet that is too large or too small can look out of place and throw off the balance of your living room.
Style: Your TV cabinet should blend in with your living room's overall design and color. Numerous TV cabinets are available in a range of designs to match any decor, including modern, traditional, and rustic.
Sufficient Storage: A good TV cabinet should be multi-functional and must offer enough room for all of your entertainment items, including DVDs, CDs, gaming gear, and cable boxes. To maximize storage space, consider cabinets with movable shelves and drawers.
Cable management: A TV cabinet with integrated cable management elements, like grommets or cord-hiding compartments, can keep your cables neatly organized and out of the way.
Durable and Safe: A good TV cabinet should be made of high-quality materials that can withstand the wear and tear of daily use. It shouldn't have any sharp edges or loose parts. It should be stable and safe for pets and children. 
Easy to Assemble and Clean: A good TV cabinet must be simple to put together. It should have a wipeable finish to save you time and effort in the long run.
Add-ons: Some TV cabinets have built-in speakers, lights, or soundbars as well as other features. Some also have a swivel or mount feature, which is useful for a more comfortable viewing angle.
By taking into account these features, the TV cabinet you select will be both a useful and beautiful addition to your living room.
Our Selection of 7 Best TV Cabinets in Malaysia
Here, we've found you the seven best TV cabinets in Malaysia that are sure to liven up your living room.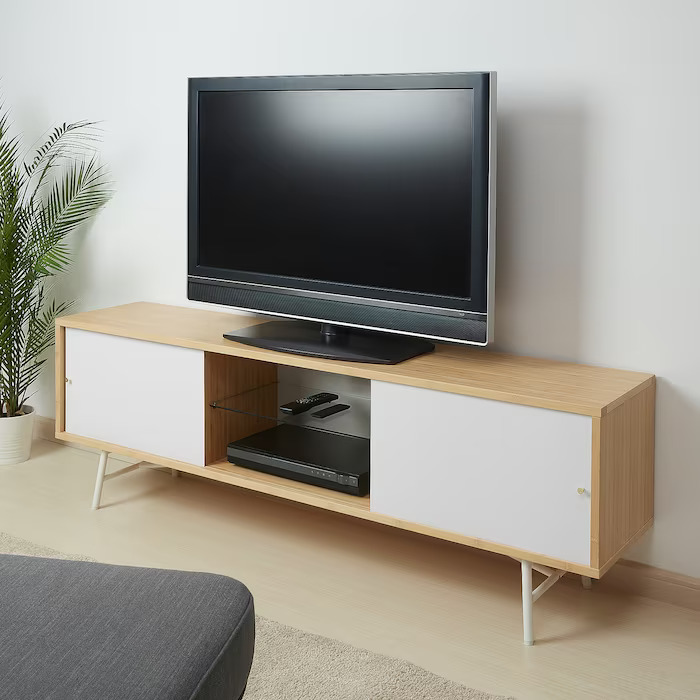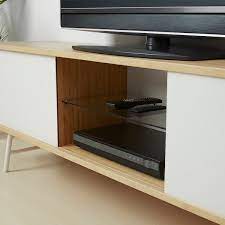 This sleek and modern wall-mounted TV bench is from IKEA. It is ideal for people who want their living room to have a minimalist and elegant look. This TV bench is easy to clean with a cloth because it is made of high-quality bamboo and clear acrylic lacquer. It can accommodate TVs up to 68 inches. This bench has sliding doors that enclose a large amount of space.
The features that make the SVENARUM TV Bench from IKEA our number one are:
A sleek design
Ample storage space for all your entertainment needs
Dustproof sliding doors
Easy-care
Made of bamboo, a hard-wearing natural material
Can bear weight upto 30 kg
Easy to assemble
Durable material which is made to last long
White finish that goes well with any interior
Visit them via:
Website | Facebook | Instagram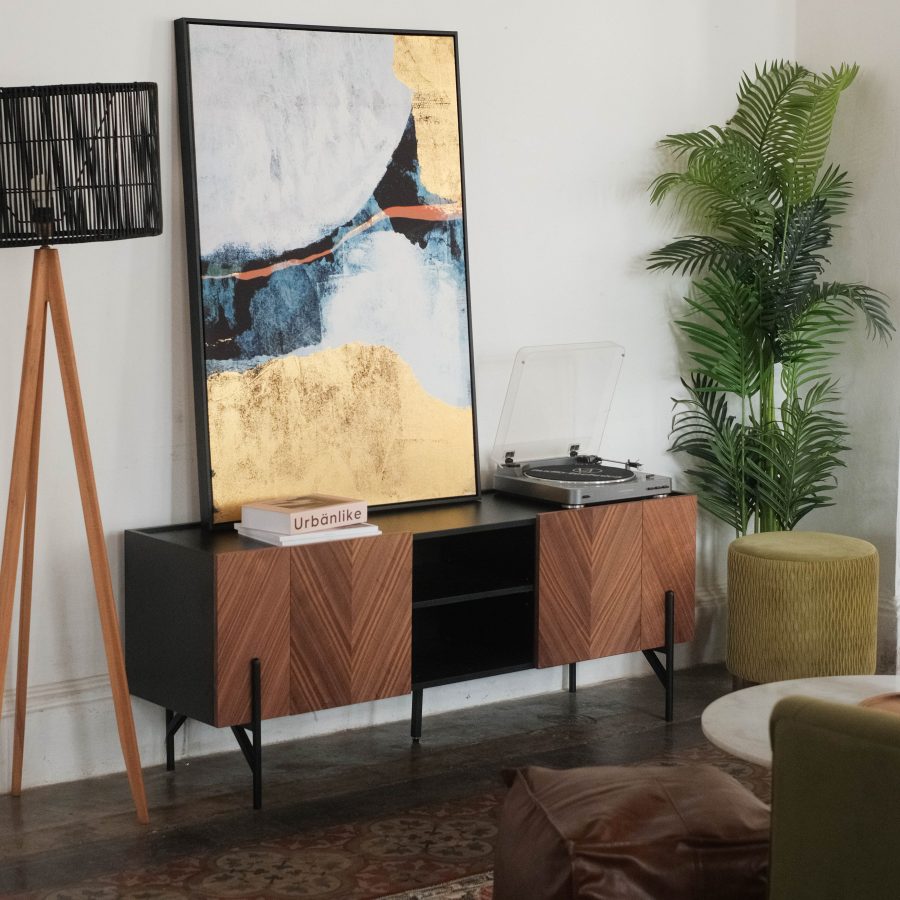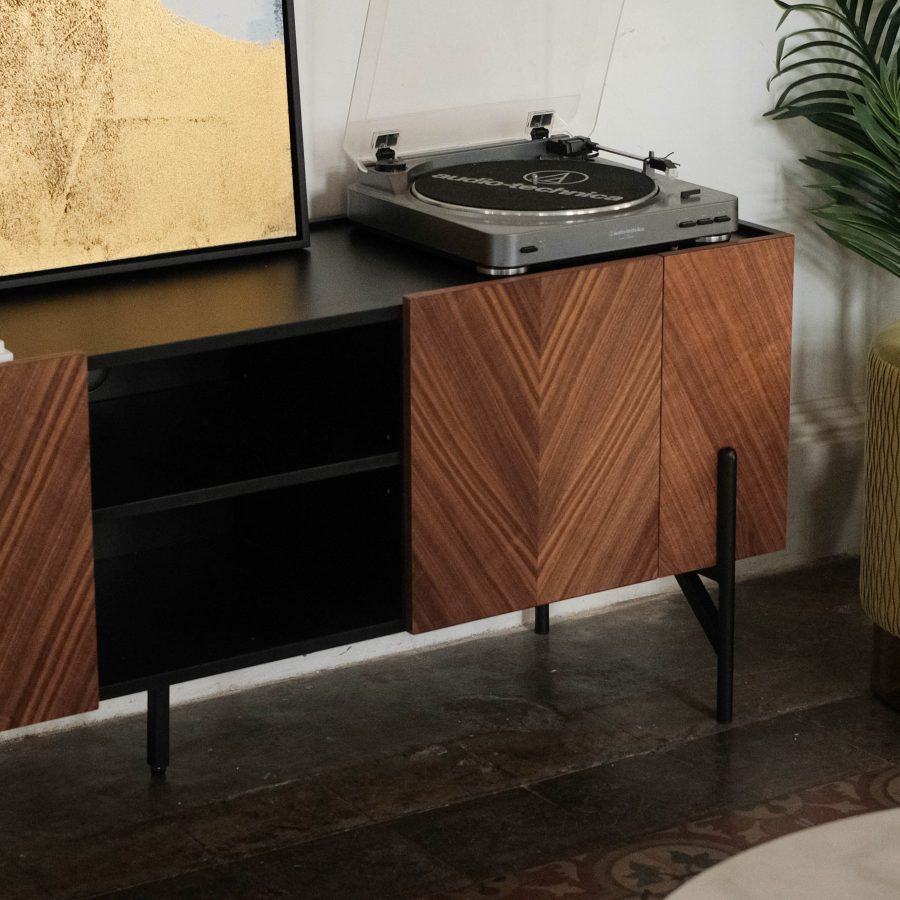 The Garold TV Cabinet from Ruma is sure to take your home entertainment to the next level. This industrial-style TV cabinet is perfect for those who want a unique and trendy look. It features a sturdy natural wood veneer frame with two fishbone pattern doors for a modern look. It also has ample storage space to store your gaming consoles, remote controls, and media gadgets. 
The following are some cool features of the Ruma Garold TV Cabinet:
Natural wood veneer
Sturdy powder-coated metal legs for a rugged look
Durable design
Cable hole for easy cable management
Modern look
Sufficient storage capacity with built-in shelves
Easy to clean
Visit them via:
Website | Facebook | Instagram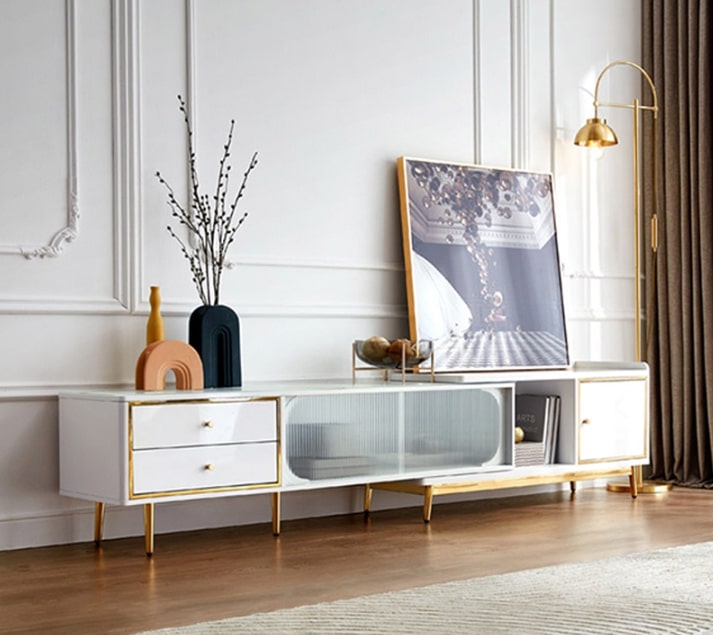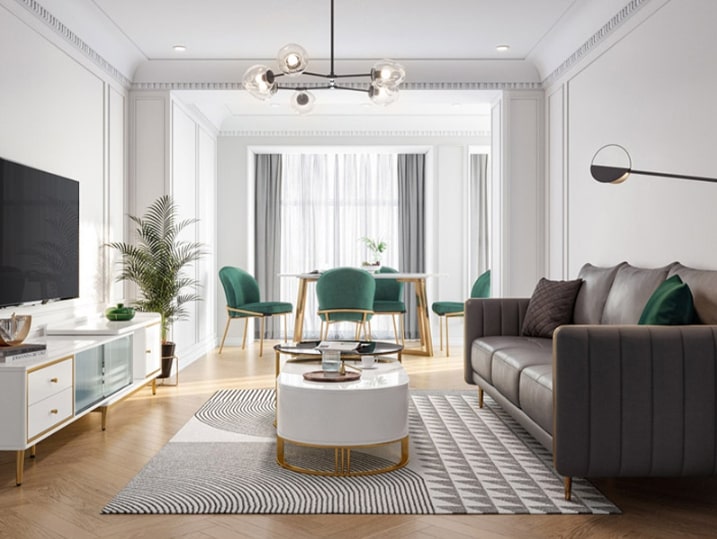 The Zayne extendable TV cabinet from MUMU Living is the next item on our list of the best TV cabinets in Malaysia. This large and spacious entertainment center TV cabinet is ideal for those who want to create a stylish and practical focal point in their living room. Made of high-quality melamine board and tempered glass and finished with a glossy white finish, this cabinet features a modern design with a marble look.
The following features of this modern-style TV cabinet are sure to inspire you:
Extendable: side rack can be extended by sliding
Durable metal slides
Ample storage space
Sliding door: keeps the inside items protected from dust
Tempered glass surface: wipeable and easy to maintain
Long-lasting metal handles
2 years warranty
Visit them via:
Website | Facebook | Instagram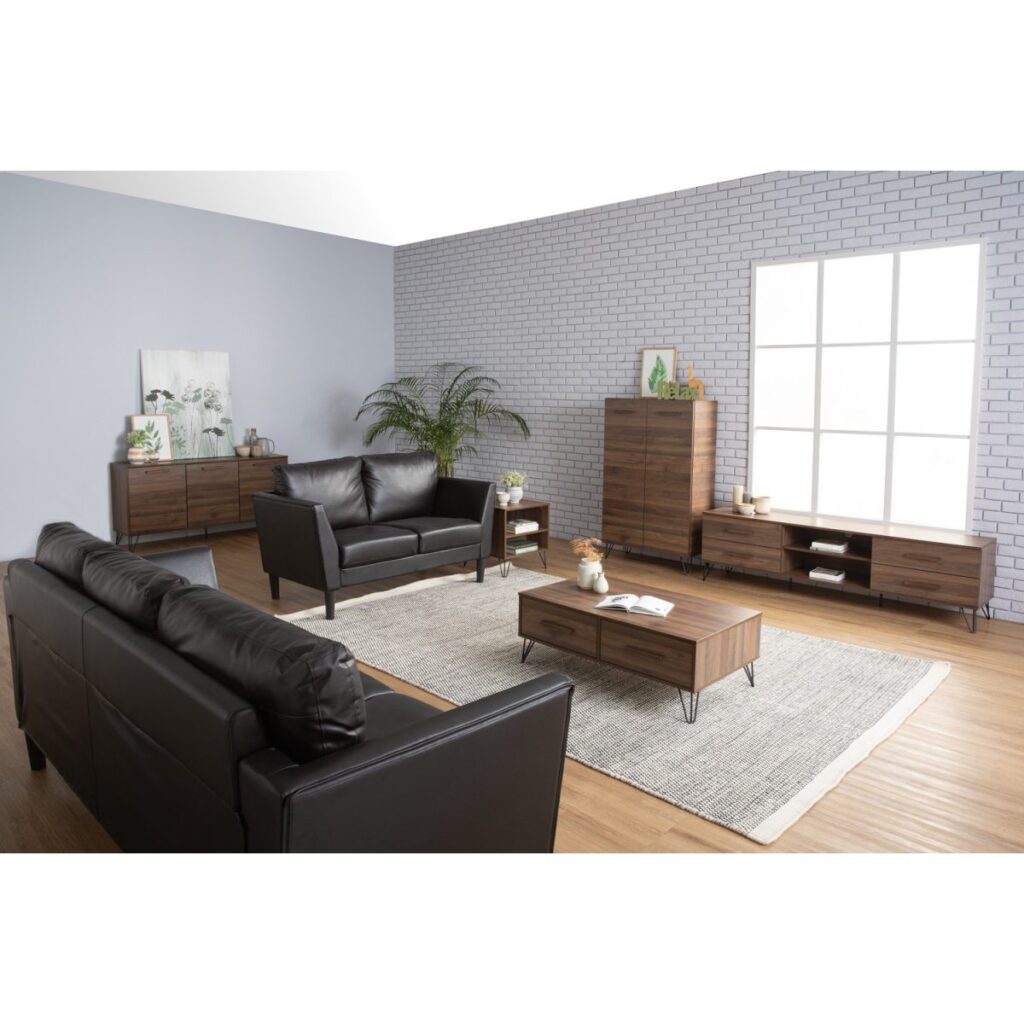 This TV cabinet from Nuhoom is perfect for making the most of your living space. Made of engineered wood and 30 g PU paper, the cabinet is designed to last forever. It features an elegant wooden design, ample storage space, and sturdy metallic legs to bear large weights. You can buy this TV cabinet from Furniture Direct at a very reasonable price.
The main features of the Simon TV cabinet are:
A fantastic combo of matt black legs and a Walnut top
Sturdy and durable material
Engineered wood frame 
Metallic legs
4 side drawers to store your gaming accessories
Can bear a maximum weight of 50 kg
Easy to assemble
Made in Malaysia
Visit them via:
Website | Facebook | Instagram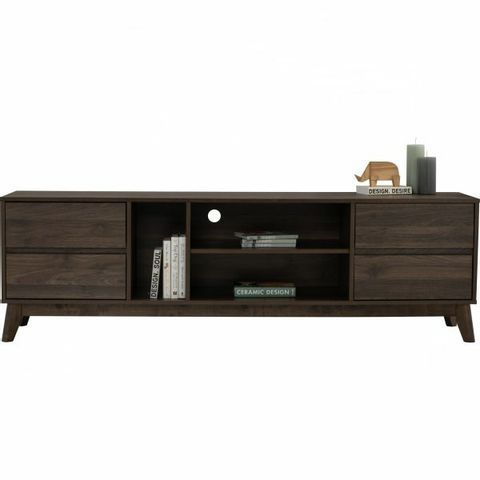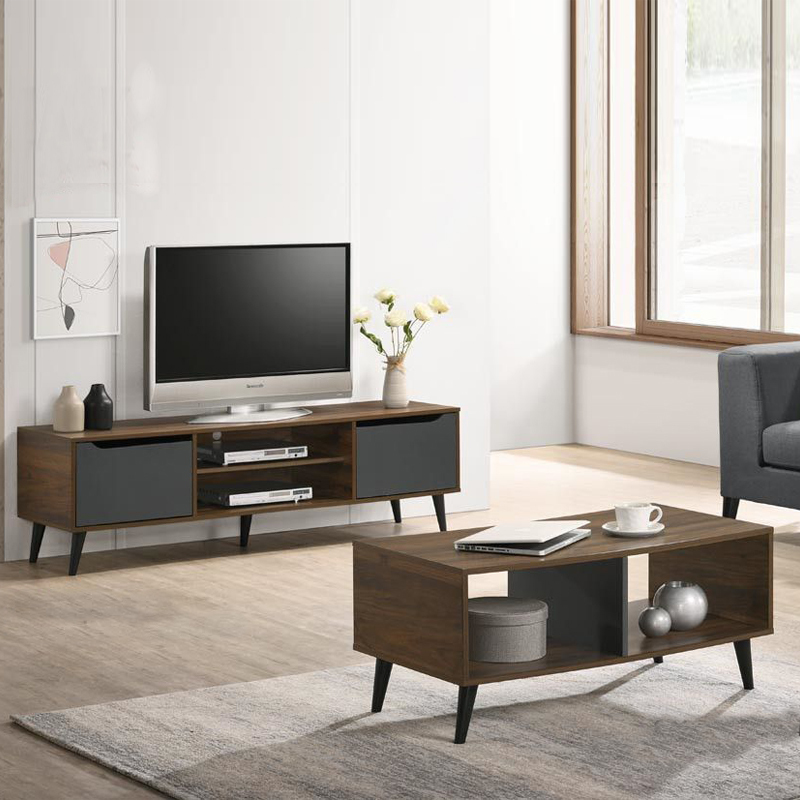 The sleek and modern style TV cabinet from Tekkashop is perfect for almost every living room. This cabinet is made of a high-quality laminated board frame and solid wooden legs. It features a clean design as well as ample storage space for all your entertainment needs. Most of all, this cabinet has undergone testing to ensure that it is safe for usage in different places like homes, offices, etc.
This stylish multi-storage TV cabinet from Tekkashop has the following features:
Multiple compartments and drawers to store remote controls, CDs, video players, etc.
Cable hole: keeps cords out of sight
High-quality material: laminated board frame and solid wooden legs
Walnut color: perfect for every living room decor
Visit them via:
Website | Facebook | Instagram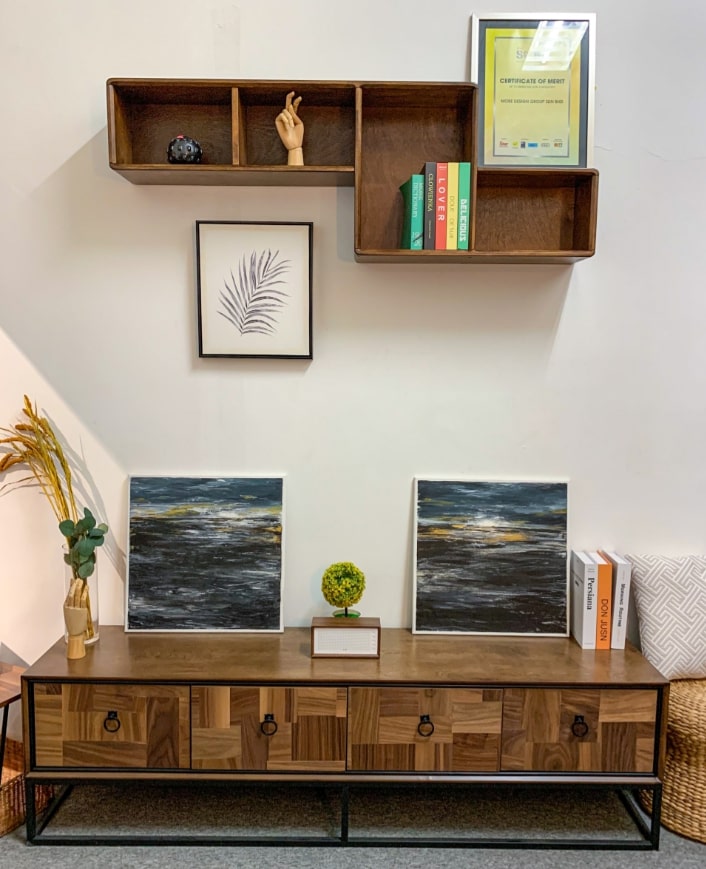 Perfect for small living rooms, this compact TV console is a stylish and space-saving option from More Design. Made from engineered wood and finished with a glossy wooden veneer, this cabinet features a minimalistic design. The matte black metallic stand and the classic hardware add even more charm to its design. The cabinet has four front drawers for storing all your entertainment needs.
Some worth mentioning features of the Acacia TV Cabinet from More Design are:
A sleek and compact design
Natural wood veneer paired with matt black metallic stand
4 drawers to provide ample storage space
Sturdy and multi-functional
Blends well with any decor
Visit them via:
Website | Facebook | Instagram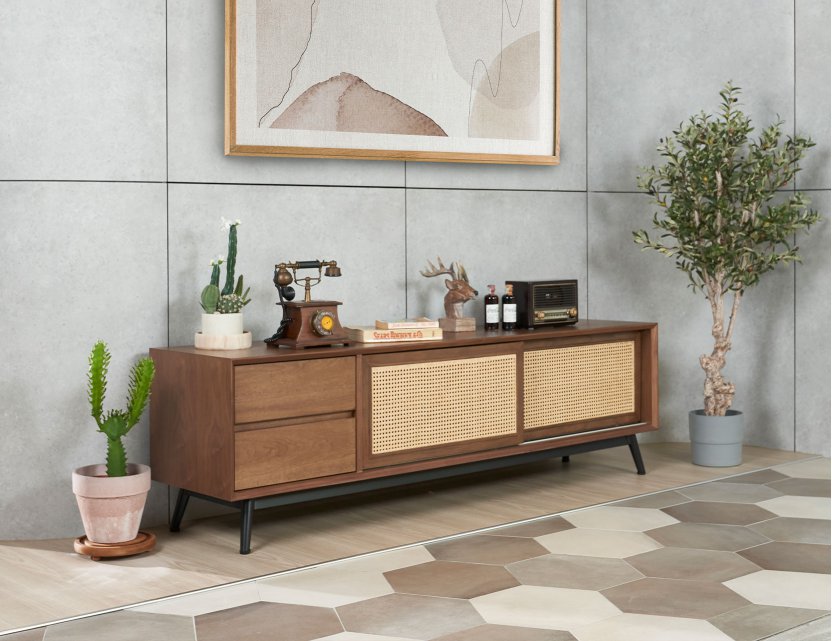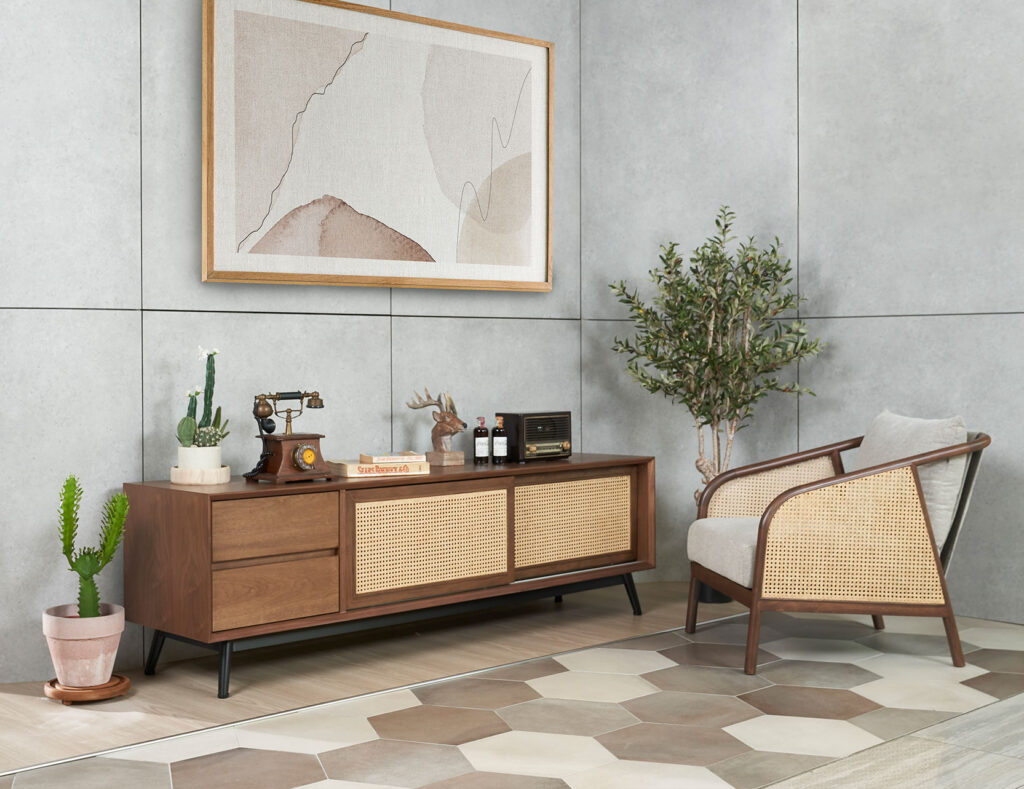 Bring a touch of warmth, texture, and tradition to your living room with this beautiful and bohemian Nash rattan TV console from Cellini. It is a piece of furniture that serves a purpose beyond simply holding a TV. Its brown walnut surface and the natural rattan weave make it both a decorative element and the center of attention in your living area.
The Nash Rattan TV Console by Cellini has the following chic features:
Natural walnut veneer paired with rattan weaving
Sliding door in solid sungkai with a light walnut finish
Elegant steel legs with black powder coat finish
Ample storage space
Conceals unsightly cords
Better heat ventilation
Highly durable
Visit them via:
Website | Facebook | Instagram
Final Thoughts
We hope our ultimate guide has helped you find the best TV cabinet in Malaysia. All the cabinets on our list are functional pieces of furniture that serve the purposes of decoration and storage as well. All these wooden cabinets are made of durable materials and are safe to use in all kinds of settings. So, whether you're a homeowner looking to upgrade your living room or a designer looking to furnish a client's space, there's definitely something here for you.